Also famous by the name takuache, the Edgar haircut is one of the most unique, sophisticated, and contemporary ways to give your hair a new look. The edginess it provides is splendid. You would love to add finishing and neatness to your face.
The Edgar haircut has been in the trend for so long now, and the variations of this cut are attracting men all around the globe. It's time to pull off the wildest and sharpest haircut and become an inspirer. So, get ready to add the coolest, brisk and eye-catching haircut. Look at what we are presenting you today- the trendiest Edgar haircuts.
Taper Edgar Haircut
The taper edgar haircut involves shorter hair on the back and the sides. The look is simple yet inviting.

This class of Edgar is a must-try if you are looking for a professional and relaxed look.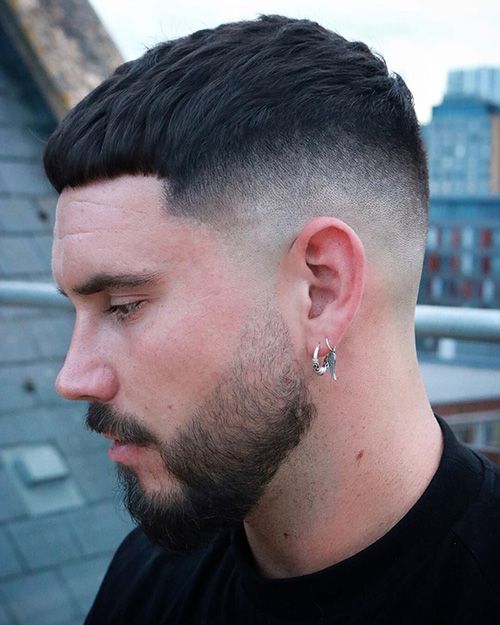 Curly Edgar Haircut
Curly hair comes with many styling options for a unique and exciting look.

Get the curly edgar haircut with a longer top and shorter sides. This distinctive look is a winner for curly hair men!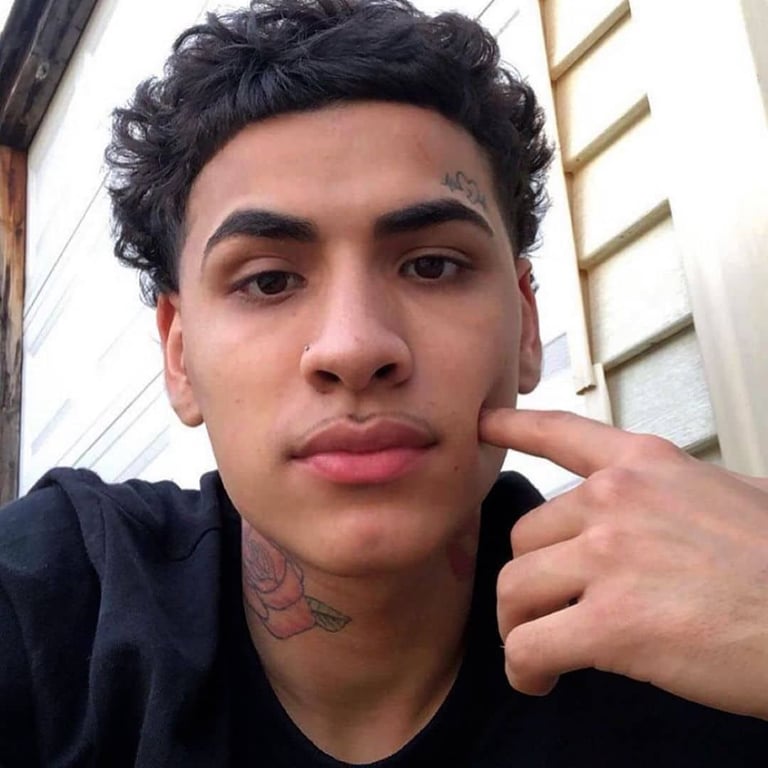 Also Read: 11 Shag Haircut: It's Time to Flaunt Your Elegance
Edgar Haircut Mexican
This is a classic style of Edgar. The sharpest and neatest look can be created with this haircut.

So, if you want a fuss-free and edgy look, the Edgar haircut Mexican is the one for you. The hair is kept short, followed by skin fade.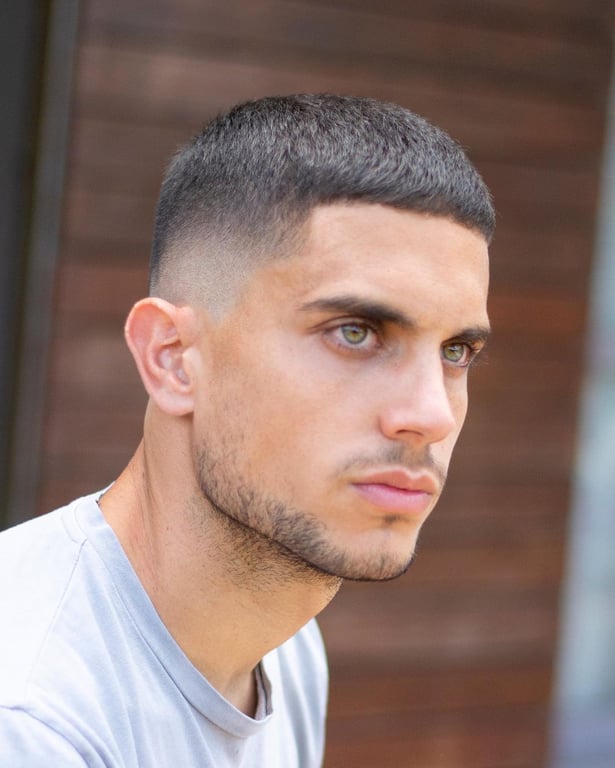 Fluffy Edgar Haircut
This look is achieved by adding spikes to the top side of your hair. The texture and volume can be created by using the products.

It looks best when styled correctly. Always go to a barber for a perfect finishing.
So, add charm to your look by getting the fluffy edgar haircut this season.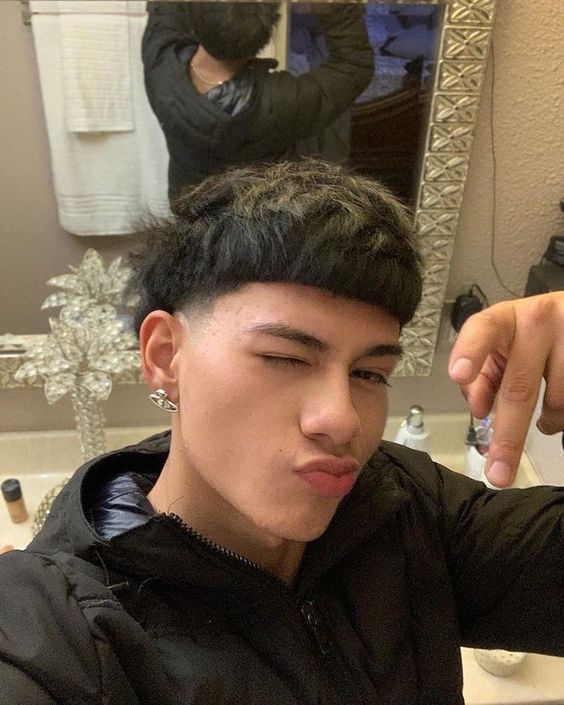 Messy Edgar Haircut
Messiness attracts, enhances the look, and this messy edgar haircut can turn heads!

The low-maintenance, effortless look is what this haircut offers you. It's stylish, it's trending, and above all, it's excellent!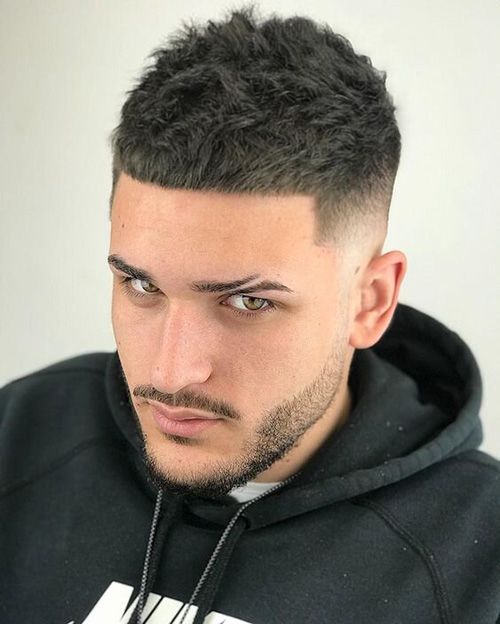 Also Read: 15 Bold Variations Of The Skin Fade Haircut
Edgar Haircut Takuache
Famous as the meme content, the takuache, despite its love-hate relationship, can be your style statement.

There are several takuache styles, like the bowl cut, the high fade or short fade and many more.
The timeless Edgar haircut takuache can be your next hairdo if shortness and fuss-free is what you are craving.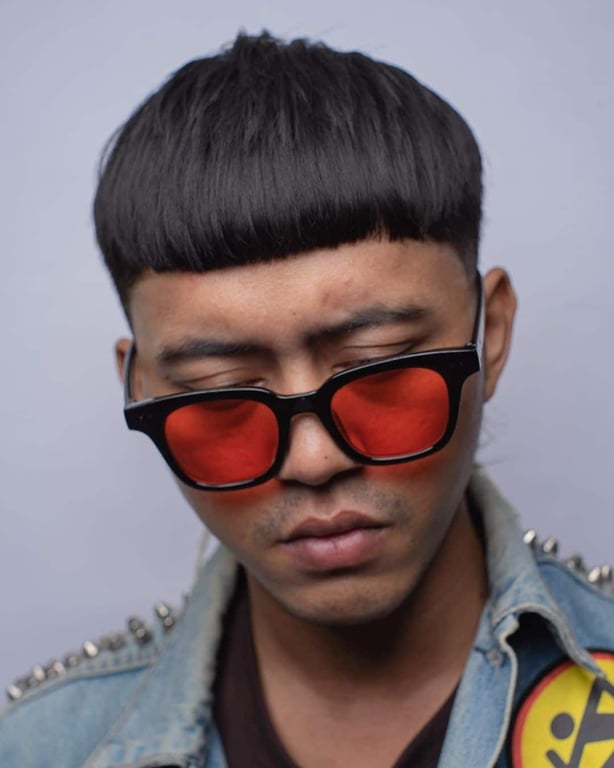 Platinum Edgar 
A new look can be provided with the platinum edgar cut. What's best about this look is the unique, attractive color.

A different, funky, and incredible appearance is best if you want a change.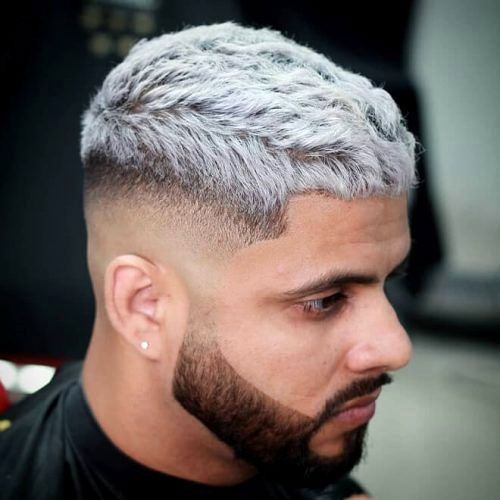 Also Read: 15 Versatile Men's Fade Haircut: A Must-try in 2023
Fluffy Edgar With High Fade
The textured top has the capability of making you the focus. 

Accentuate your look with the high fade fluffy edgar haircut. It's a perfect example of class meeting charm. 

The high fade offers boldness, and the fluffy cut provides adorableness.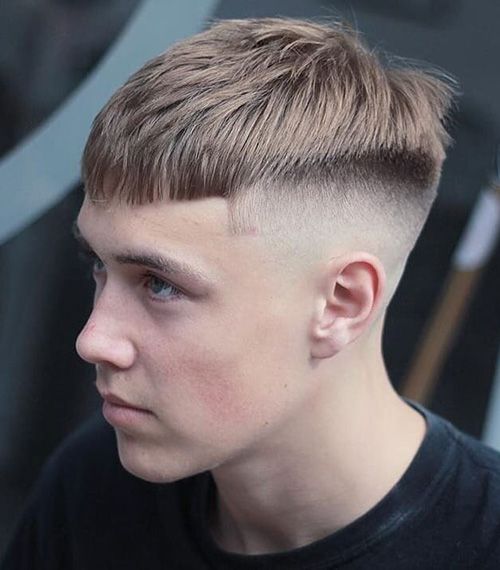 Choppy Edgar
With shorter hair, you can easily opt for the fluffy Edgar. 

The chopped hair can be easily given a fluffy look with the help of products. It looks fresh, updated, and masculine.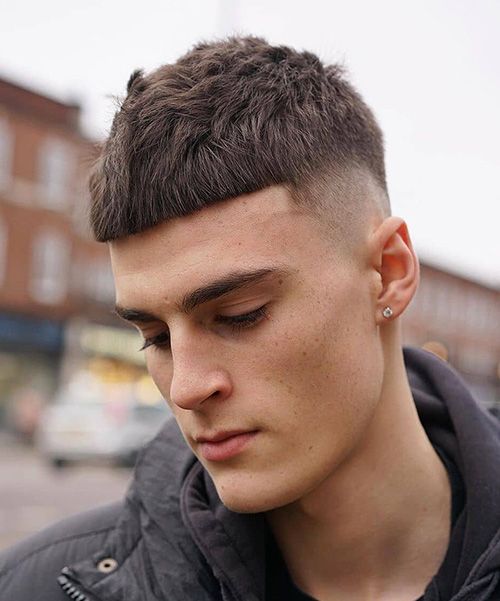 Messy Edgar With Beard
Add a beard for a sharp and dramatic look. Short messy edgar with a beard is an excellent option.

This rejuvenation can make you the center of attention!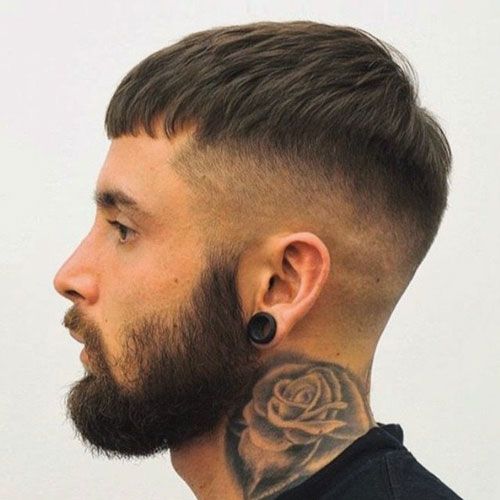 Afro Messy Edgar
So you think edgar is not for afro-haired men? It obviously is and looks excellent when styled correctly.

Accentuate your afro hair with the messy edgar hair.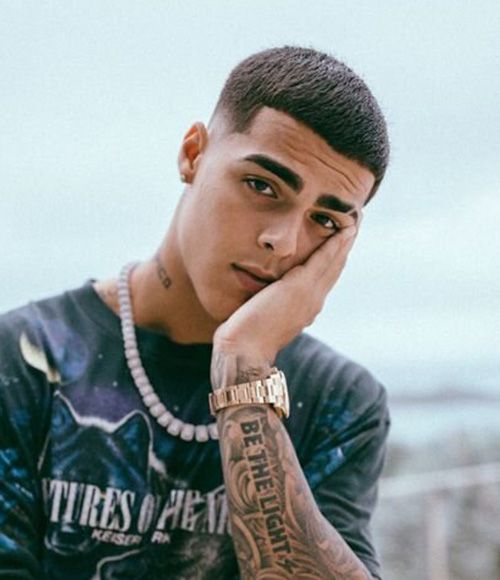 Edgar Haircut for Wavy Hair
Wavy hair is youthful, modern and a great way of adding charm and zest to your haircut.
Edgar, when combined with wavy hair can do magic in ways you can't even imagine!
So, this season, go for a wavy edgar and rock it like a pro!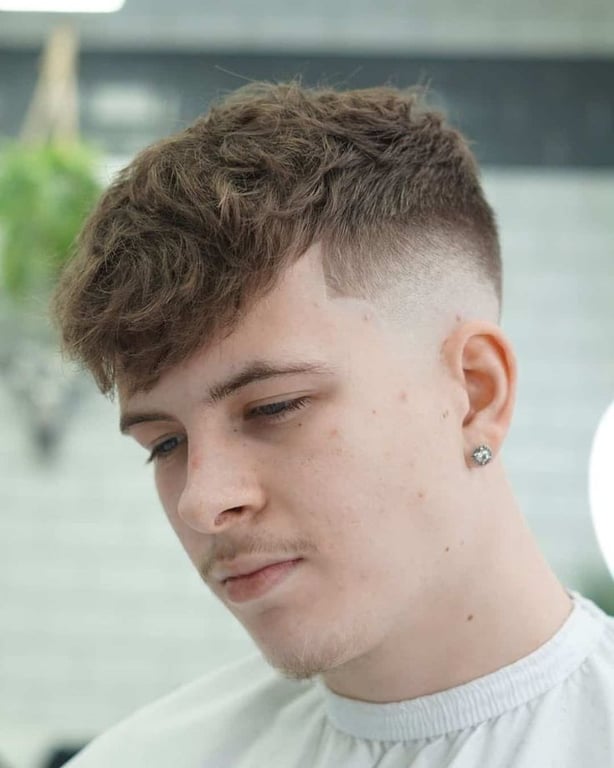 Edgar Like Zyan Malik
Known for offering you distinctiveness, an edgar with bold and shorter sides is a sure yes! yes!
The shortness of the edgar depends upon you. The famous Zyan Malik's edgar has been in the showbizz since the time he flaunted it. 
This season, go for it!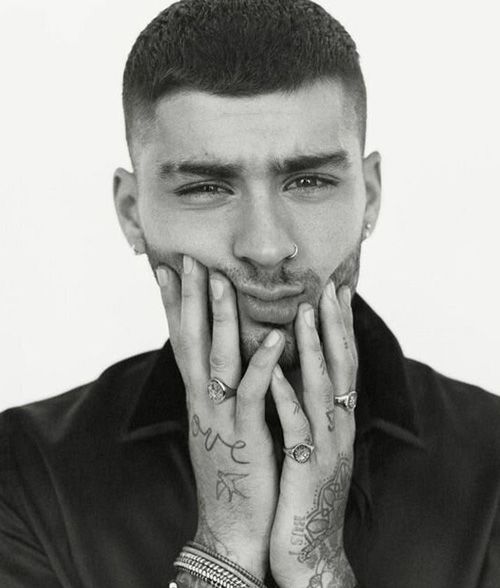 Conclusion
Change is the essence of life. And getting a new and stylish haircut is always a progressive thought in achieving a new look. The Edgar haircut is all about uniqueness and effortless haircut. So this season, try these seven edgar haircuts for a contemporary look.
Reference Link
Edgar Haircut-FAQ'S
When Did the Edgar Haircut Start?
It started when baseball player Edgar Martinez wore the hair of modern-day Edgar; it got its name from the player himself.
But the haircut became famous in 2020. Since then, it has been reforming itself with various possibilities for styling and an authentic look.
What is an Edgar Haircut?
An Edgar is a modern Mexican version of the Caesar cut.
It is also famous for the name takuache haircut.
Is a Messy Edgar Haircut Worth Trying?
Of course, it is. Messy hair looks stylish and draws attention to your perfect hair.
A messy Edgar is one such haircut that looks great when styled correctly.
How Do You Get a Messy Edgar Haircut?
It would be best if you asked your hairstylist to give you an edgar cut and then style it with some hair sprays and gels for a long finish.
Also, grow your hair a bit to get the perfect messy look.
How Do You Get the Fluffy Edgar Cut?
Edgar cut comprises shorter or buzzed sides that can be either faded, tapered or undercut. The top is concentrated with the hair.
The fluffiness can be provided by the use of texturizing sprays. Go to a professional hairstylist and ask them to give you a fluffy cut.
Who Made the Edgar Cut?
It was originally named after Edgar Martinez, the baseball player because of the way his haircut was.
But this haircut was created stylishly by the famous barber, Anthony Reyes.