Have you heard of Edgar Haircut? It is the Mexican take on Caesar's haircut. Generally an Edgar haircut is for the guys with oval face shape but with variations in this hairstyle will allow guys with any face shape. Everyday comes with a new fashion, be it in hairstyles, makeup, nails, or, anything else.
Edgar cut is one of them which is in trend these days. If you are a Netflix web series fan then you must be familiar with this type of haircut because this is a widely worn haircut.
Started to gain popularity in the year 2020, and it has now become the most loved and preferred haircut of all time.
So, let's just hop onto the newest trends and variations of Edgar Haircut
Takuache Edgar Haircut
This is the most classic Edgar cut.
The top layer of the hair is chopped in a shape of a bowl and the sides are completely bald or trimmed.
You can use the picture shown above for reference. The hair are chopped off in an equal length in the front in a round shape.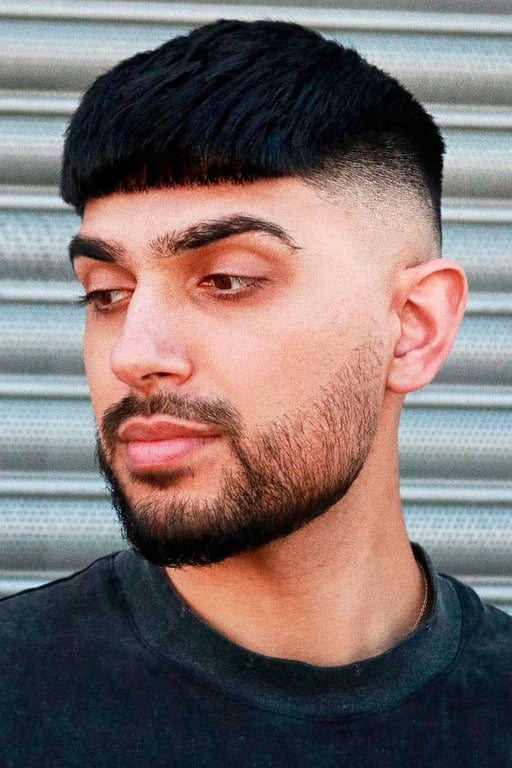 Also Read: Caesar Haircut: Modern Approach to an Ancient Style
Short Edgar Haircut
If you like short and trimmed hair then you can try this hairstyle.
This type of Edgar Haircut is a combination of buzz and other crop-cut hairstyles.
Unlike the Takuache  haircut, the front section of hair is not chopped off equally straight.
This type of haircut uses a gradual fade that never reaches to the skin level.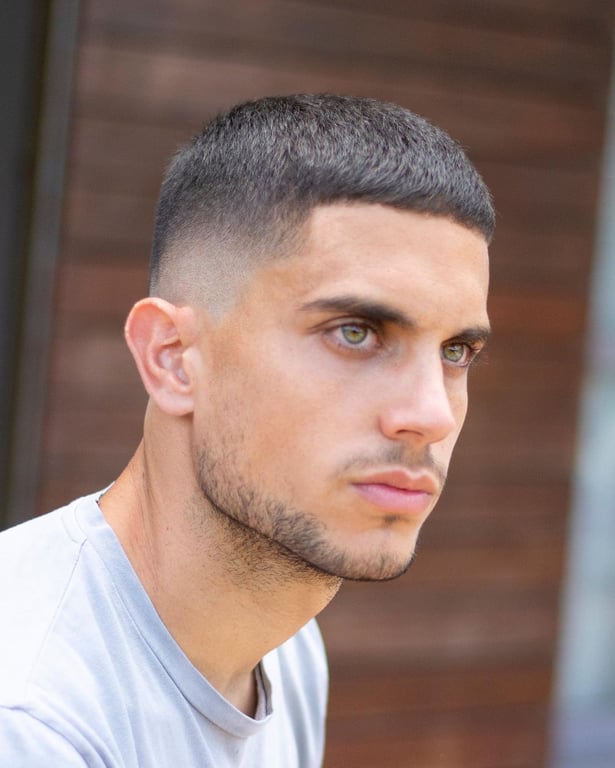 Curly Edgar Haircut
Yes, we know the struggle of handling curly hair.

But no issues, we have a variation in Edgar cut for you if you got curly hair.

You can just get a normal Edgar haircut according to your length preference.

The faded sides would make your curly hair easy to handle.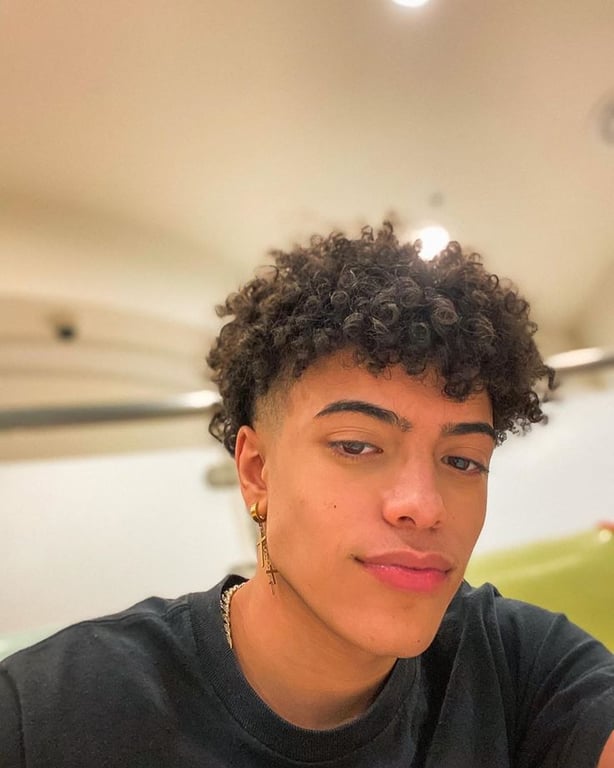 Wavy Edgar Haircut
This haircut is for guys with wavy hair.
Wavy hair is something in the middle of curly and straight hair.

You can decide the length which you will be getting in the front and then you get the look.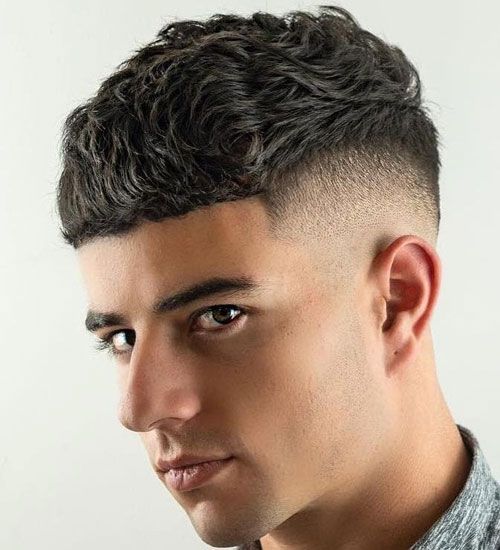 Fluffy Edgar Haircut
If you have thin hair, then you can go with this type of Edgar cut.
The fluffy look will hide the thin hair. 

This look will add volume to your hair giving you an eye-catching look.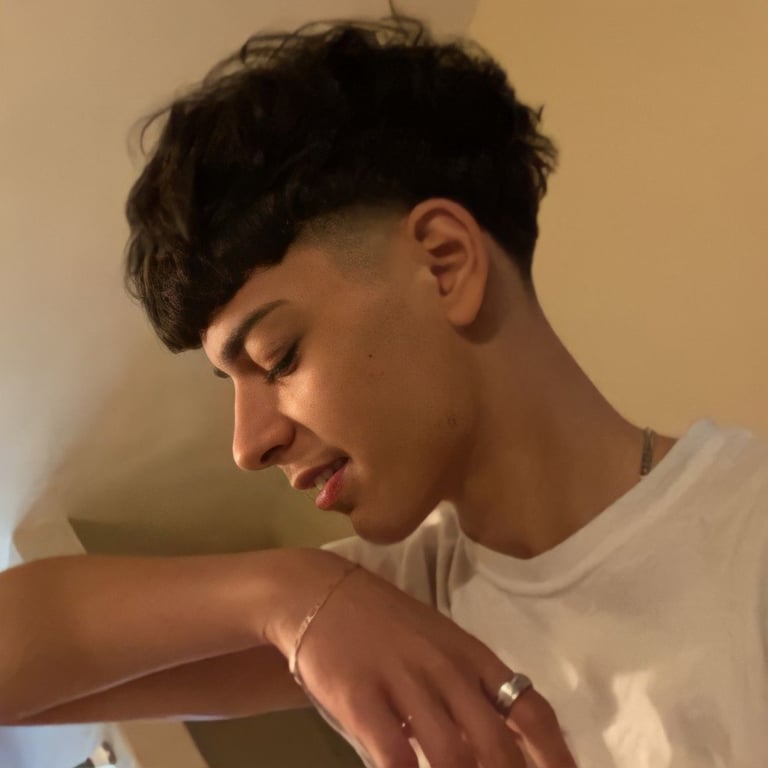 Messy Edgar Haircut
This look will enhance the Takuache haircut by giving it a messy look. 
The look will allow you to give a textured as well as a messy look. 

You can always experiment with the looks you want.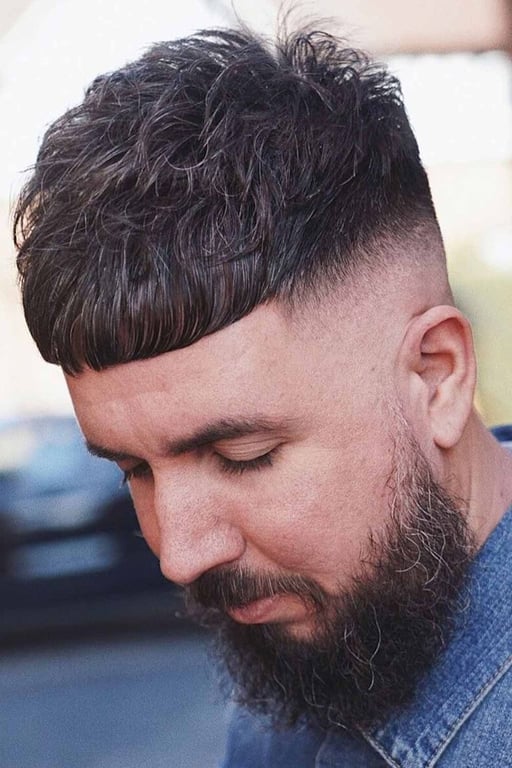 Taper Edgar Haircut
This type of Edgar cut will give you an elegant look.
 This look does not include much fade in the sides but at the back of your head. You can go full bald also in the back.

The level of fadeness can be decided by the shape of your face. You can ask your barber what look will suit your face.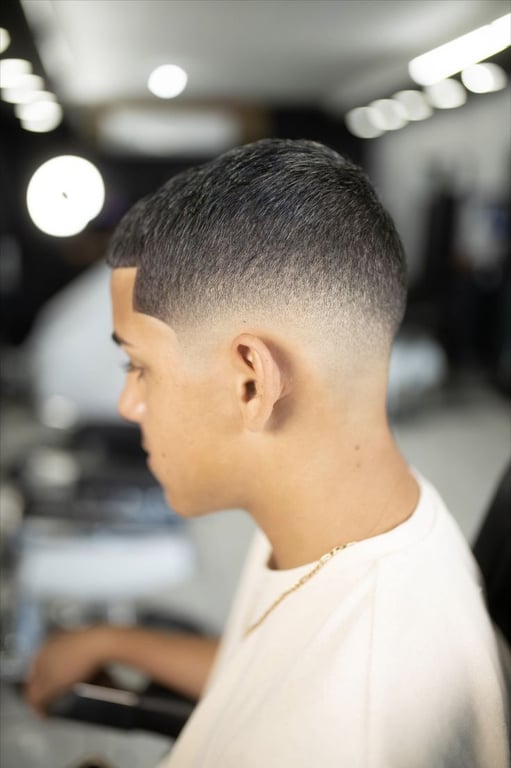 Also Read: Takuache Haircut: Presenting You The Coolest Version Of Haircut
Edgar Haircut With Beard
If you like to keep a beard then this type of Edgar cut is just perfect for you.
You can keep the beard as you like and get your hair chopped to any length.

This look will give you a raw look.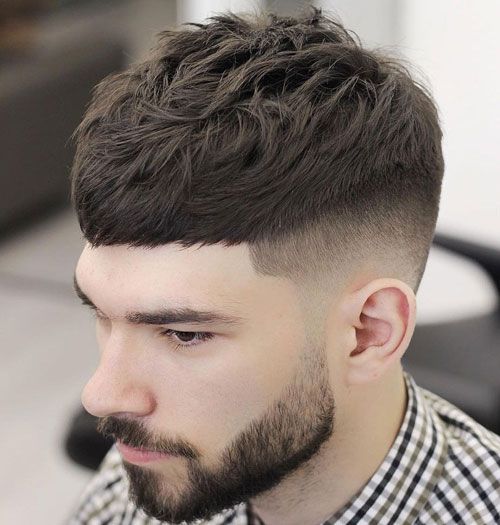 Colored Edgar Haircut
Everyone is getting their hair colored these days and if you also have colored hair then you can try this look.
The coloring will add a fresh look to this haircut.

And if you want to get your hair colored with a haircut then you can go for the colors that are in trend for men. Blonde and grey colors are in fashion, and they will also look good in Edgar's cut.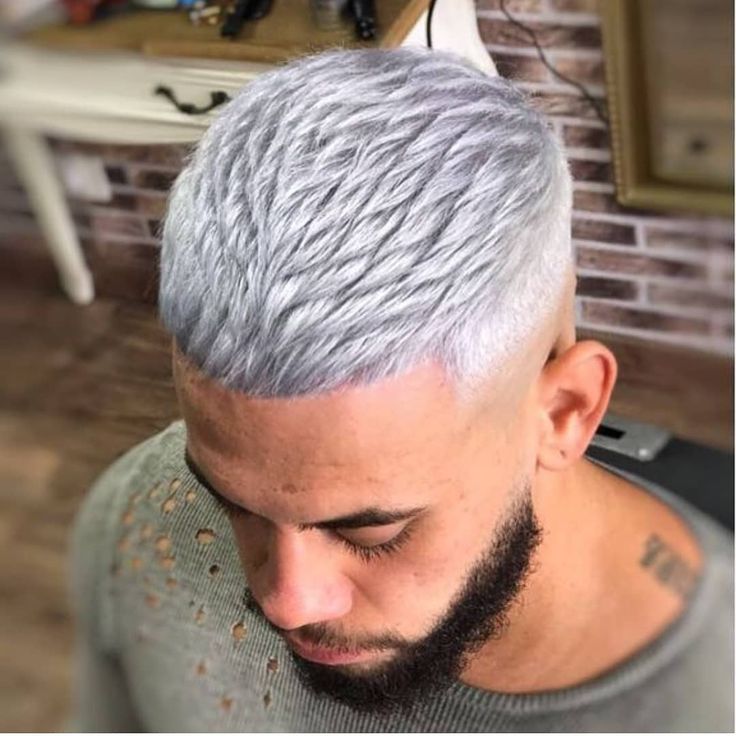 Edgar Haircut With High Fade
This is the most tried Edgar cut.
 The high fades in this haircut never go out of style. Every type of fade looks good in Edgar haircut.

You can use the above-shown picture for reference.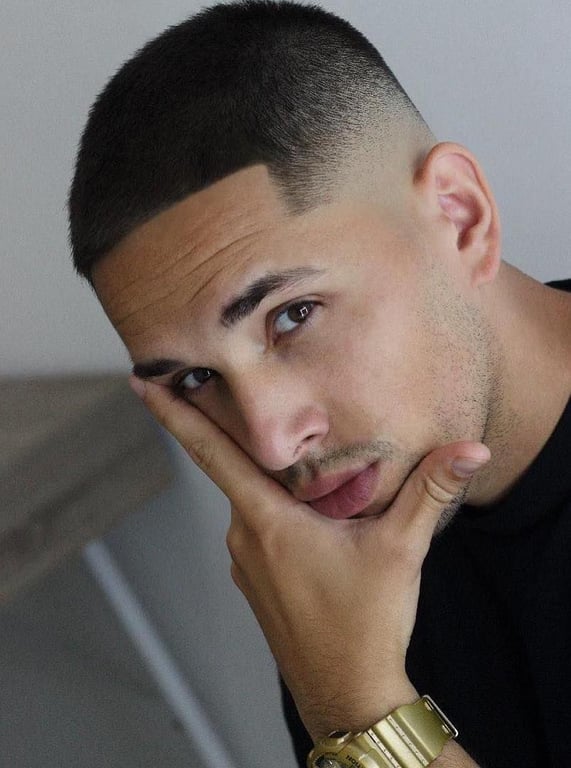 Edgar Haircut With Low Fade
If you do not find the high fades attractive then you can always go with the low fades.
You can keep the side hair trimmed of any kind of length.

 This look also gives an elegant look.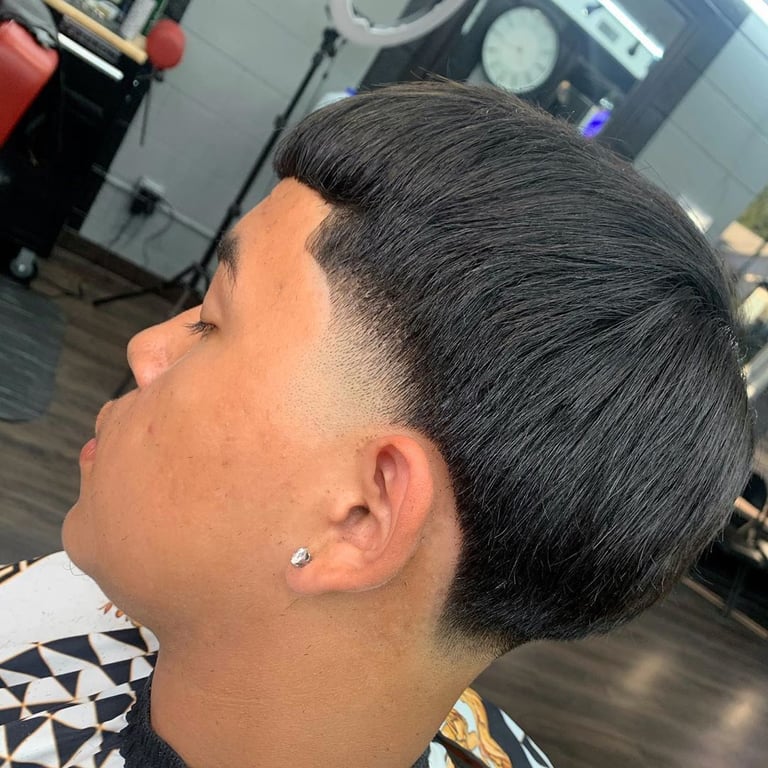 Choppy Edgar Haircut
The choppy Edgar cut will enhance the overall look of the face.
 You can get your hair chopped according to your preference and get this look done.

This will give you more of a messy look rather than a clean look.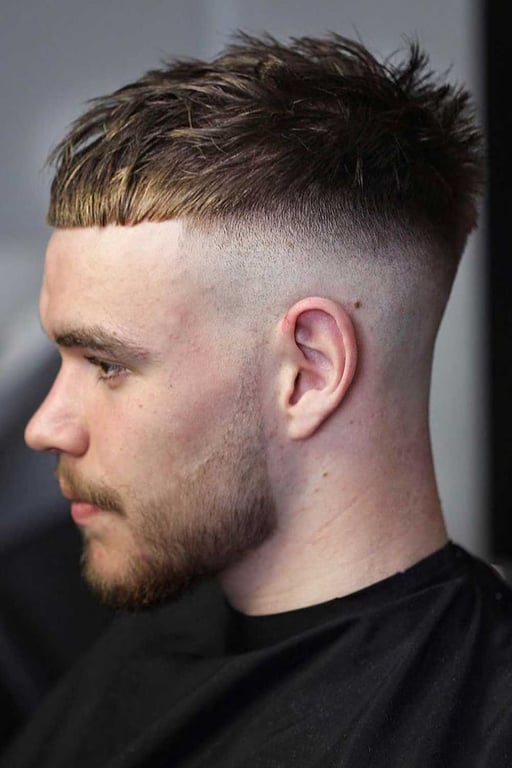 Edgar Haircut With Line Design
You can try this line design with any of the Edgar cut styles. 
You can decide where you want a cut just like a line, it can be of any length and can be drawn according to your face cut.

You can also keep the line long to your eyebrows.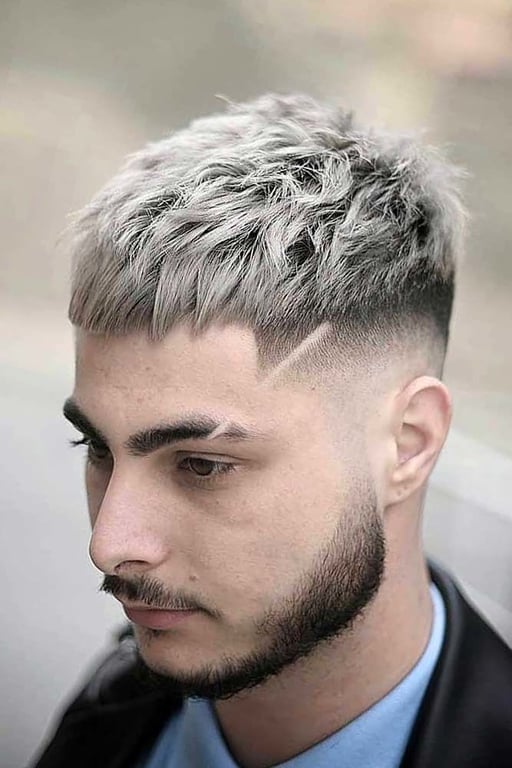 Mexican Edgar Haircut
It is the most classic Edgar haircut. 
This fuss-free haircut deserves a chance.

You can just get your hair trimmed from the sides and a bowl shape at the top and you are ready to go.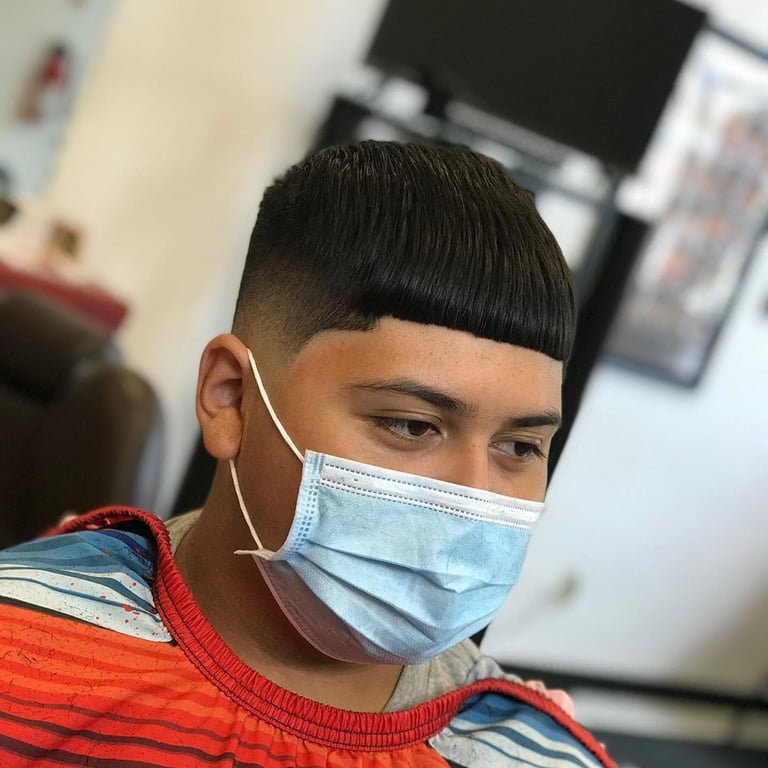 Edgar Haircut With Spikes
Spikes are coming into fashion again. 
If you like spikes then you can try this look. The spikes will give an edgy look. You can keep the spikes in place with some hair gel or clay. 

Just remember not to use the styling product on your front hair, that will spoil the look.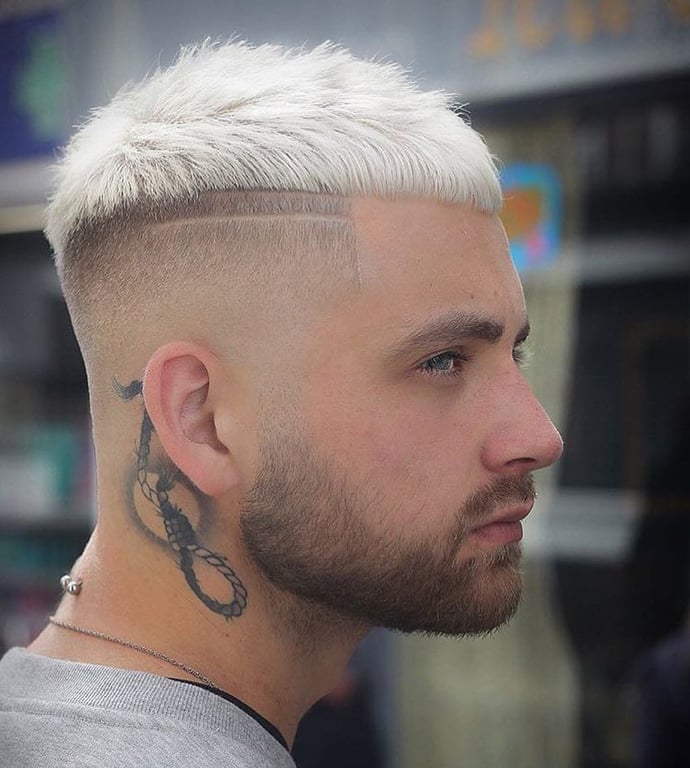 Also Read: 20 Mohawk Haircut To Give Your Fashion a Boost!
Mid-Fade Edgar Haircut
If you are not sure whether to go with a high fade or low fade then you should go with the mid fade one. 
This is a balanced look that will not give you a too-faded look or a less faded look.

It will give you a subtle and simple look.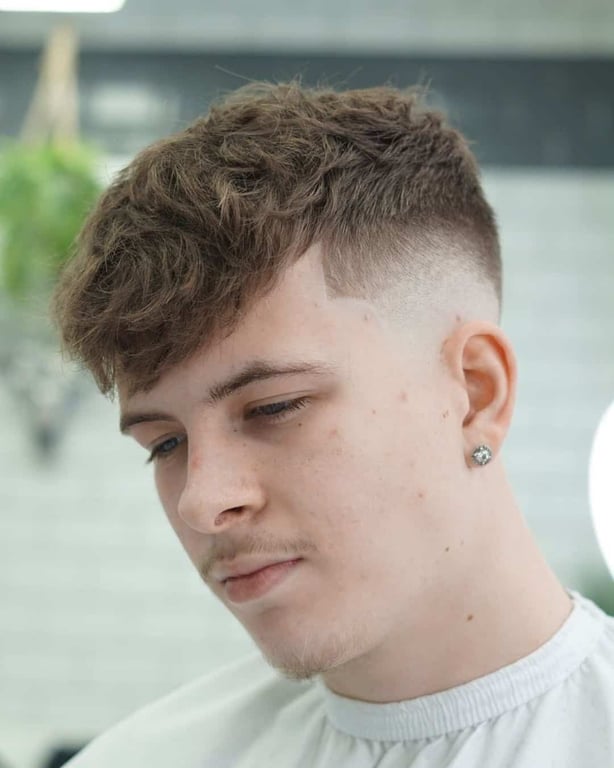 Modern Edgar Haircut
The modern form of this haircut is similar to the Takuache haircut. 
You can keep the front hair a bit longer to get the look.

You can also use hair spray or gel to set the haircut.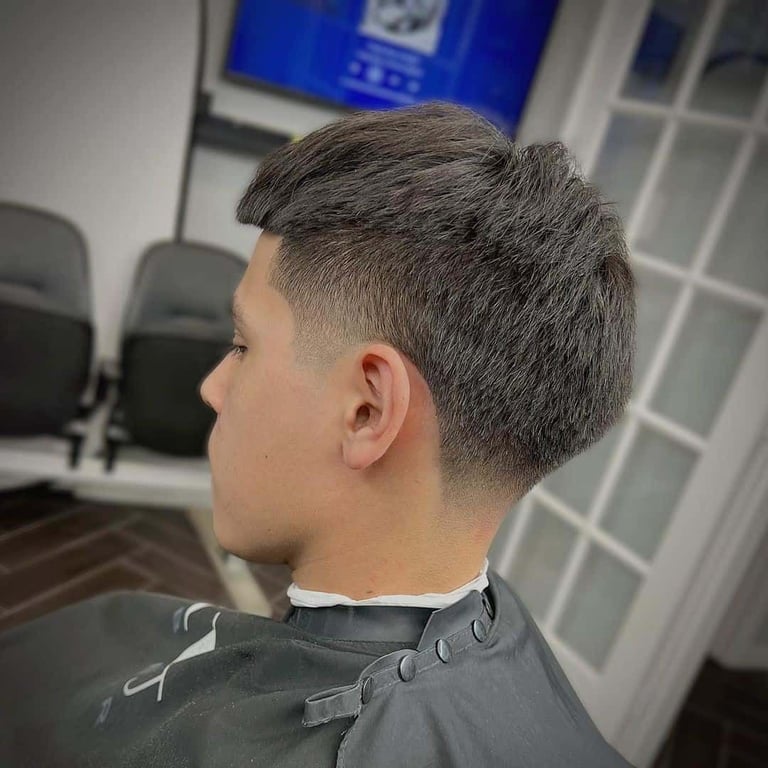 Edgar Haircut With Bald Fade
You can go bald on the sides if you like.
Only the shape of the bowl will be visible and the sides will be bald. 

If you want a cleaner look then you can definitely try this one.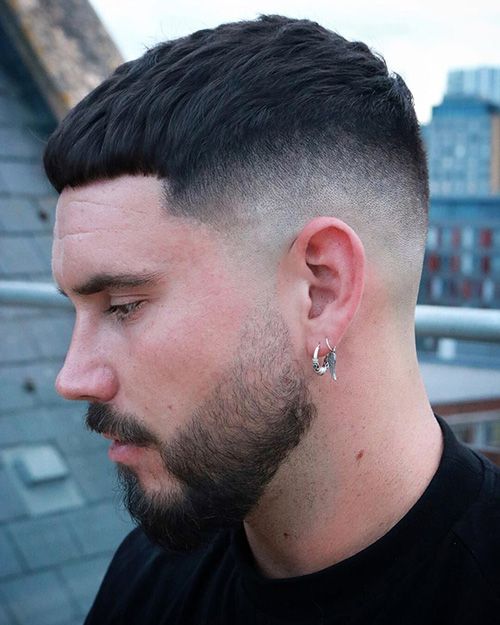 Temple Fade Haircut
This style is also in trend these days. 
The sides of trimmed hair have a shape just like a temple, hence that it is called a temple Fade haircut.

This haircut has pointed sides that gives you a sharp look.
Platinum Edgar Haircut
Every other guy is getting their hair bleached, bleached hair looks different from other types of hair. 
You can get the haircut in your bleached hair.

The hair color makes the hair look like platinum that's why it is called platinum hair.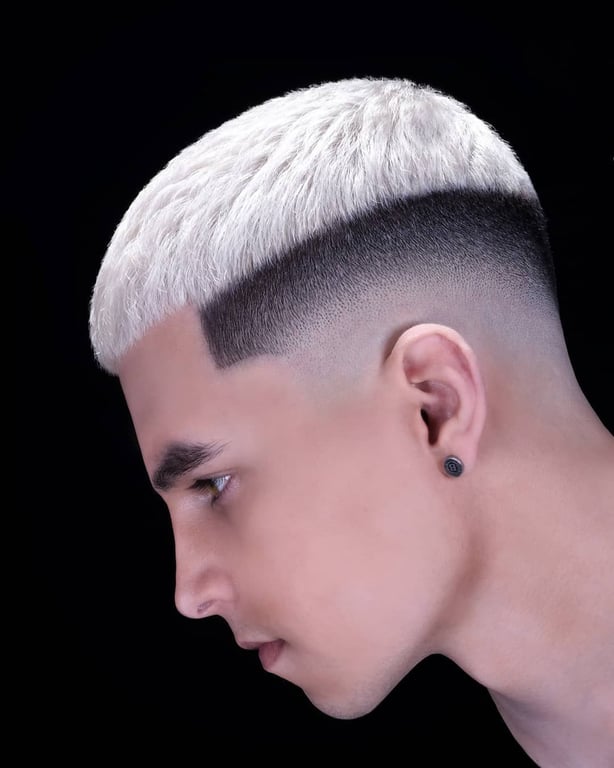 Conclusion
To sum up, what has been stated so far, you can try any of the above-mentioned looks for this holiday season. Edgar haircuts are in trend these days. You can also combine any of the two looks as well and experiment with your hair.
The main perk of this haircut is that they are easy to maintain, you can just leave your hair without combing and the haircut will still look fresh and new. 
Happy Hairstyling!!!
Reference Link
Edgar Haircut -FAQ's
Who Started The Edgar Haircut?
The Edgar Haircut was started by the Mexican people. This look originates from Mexico. 
The Mexican baseball player Edgar Martinez used to have this type of look and it gained popularity from him. People started getting the similar haircut and it gained popularity worldwide.
Why Are People Getting Edgar Haircut?
Edgar Haircut is widely popular because of its bold look. It allows you to experiment with your hair. You can try different styles on a single look only. 
Are Edgar Haircuts Indigenous?
Yes, Edgar Haircuts are indigenous.
This type of haircut originates from Mexico and today also it is popular in Mexico.