What is old becomes new again eventually. This is especially true in the hair industry. Claw clips are suddenly fashionable, as are scrunchies, and the famous 70s Shag Haircut is officially back on the red carpet. But this time, the shags are framing the faces of your favorite Hollywood A-listers.
Do you need some motivation? Check out the trend's greatest interpretations below, then contact your stylist right away to get a retro look this season. 
70s Shag Haircut For Women
It's no wonder that the '70s shag hairstyle is this year's must-have, given how low-maintenance it is. 

This style is full of textured layers and fringes. It has been worn by the 70s actresses.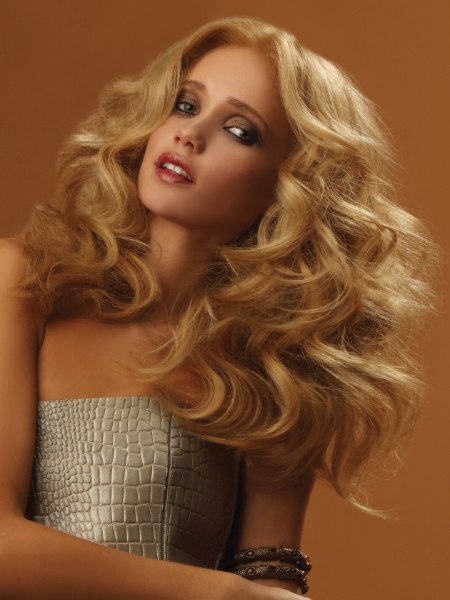 Curly 70s Shag Haircut 
The shag curly haircut was popular among 1900s rock performers and singers. 

Deep layers and structured curls will give you a stunning jaw-dropping style.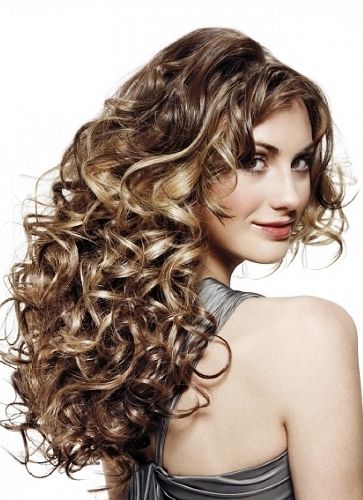 Also Read: Medium Shag Haircut: Fall In Love With Your Mid-Length Hair
Long 70s Shag Haircut
A brushed-out shag is the stuff of long-hair fantasies. 

Because you can keep your length while still rocking the shag look if you add a tonne of shorter layers that start at the brow line and taper out towards your shoulders. 
No-Bangs 70s Shag Haircut
Don't like bangs? Don't worry, you can still participate in the shag trend without having to deal with a curtain of fringe.

A middle-parted style with long layers around the face for a faux-bang look.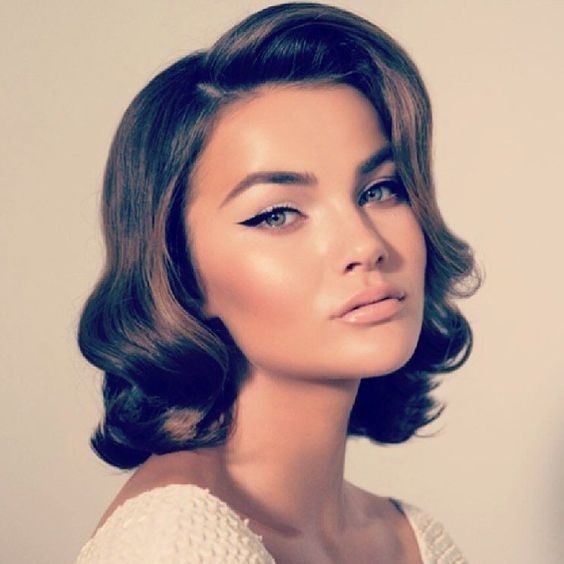 Choppy 70s Shag Haircut 
A choppy shag hairstyle is ideal for women with thin or fine hair. Multiple rows of choppy, uneven layers that progressively lengthen around your face complete the effect.

The length of the hair reaches the shoulders, and there is layering throughout.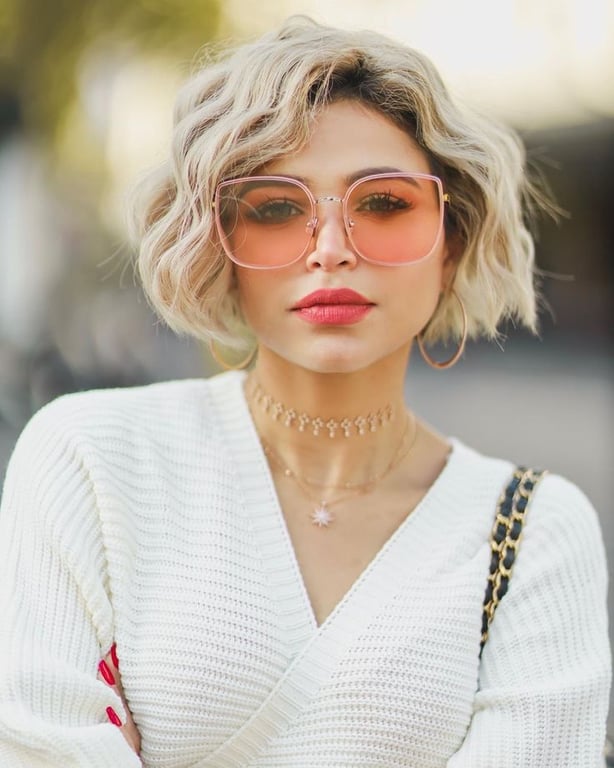 Farrah Fawcett 70s Shag
Farrah Fawcett's gorgeous, voluminous locks made her the hair "influencer" of the 1970s offering the right combination of glitz and warmth.

Copy her long shaggy hairdo with thick feathery bangs and bright blonde highlights to live out your vintage fantasies.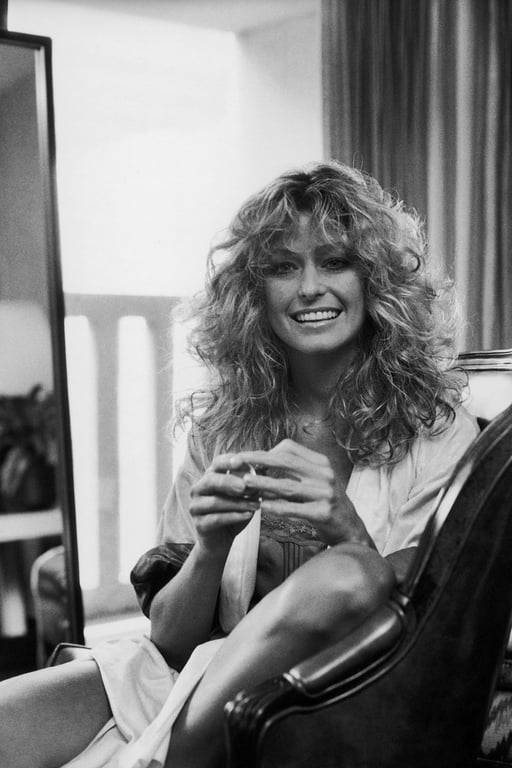 Also Read: 11 Pixie Shag Haircut Ideas For Short Hair Lovers
70s Shag Haircut With Highlights
Highlights can be used to give the 70s vintage shag a current twist. These highlights might be conventional, ombre, or balayage highlights.

This will give the haircut a nicer and more fascinating appearance. Hairstyles can be wavy, curly, or sloppy. 
70s Heavy Shag Haircut 
Notice how Taylor Swift's hair practically encircles her head? That's a thick, face-framing shag that instantly gives you a veiled, "come hither" look.

For the thickest, shaggiest look, have your stylist start your bangs three inches into your hairline.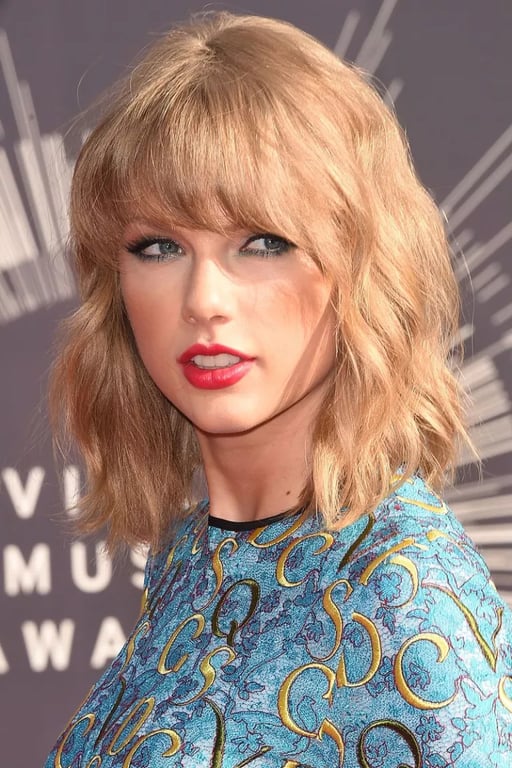 Long Layered 70s Shag Haircut
The hair at the top is full of volume and very dense. The hair is parted in the middle, with short layering on top.

The rest of the hair has a long length, with gradual layering to the sides while the bangs are thick and lengthy, and they are separated in the middle.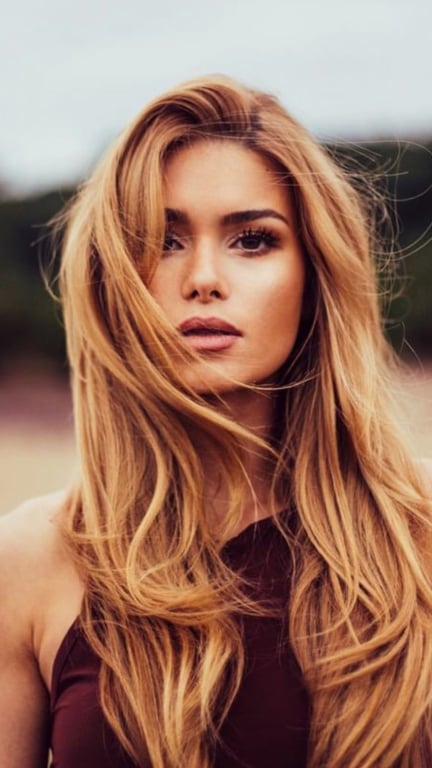 Permed 70s Shag Haircut 
A trendy shag haircut with large permed curls creates a classic and attractive vintage vibe. 

This voluminous permed hairstyle is very wearable to give you a glamorous look. It adds volume and texture to the haircut.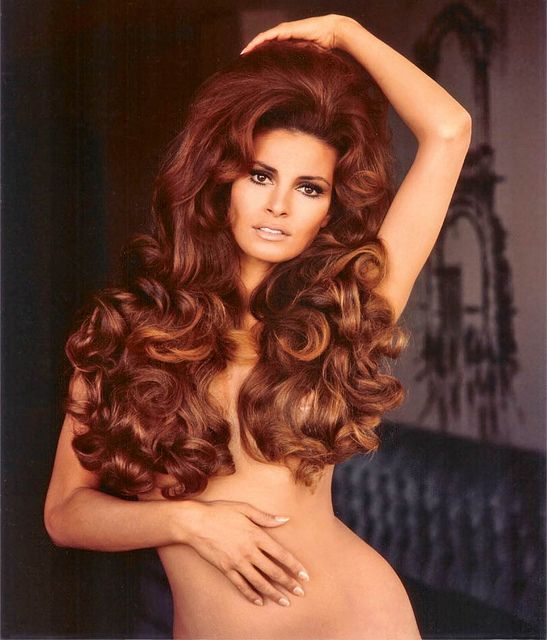 70s Shaggy Bob Haircut 
The hair is predominantly straight with bangs being deep, spherical, and irregular giving a bold look. 

The sides are layered and short, with subtle waves. This shaggy haircut gives the hairstyle a spherical structure.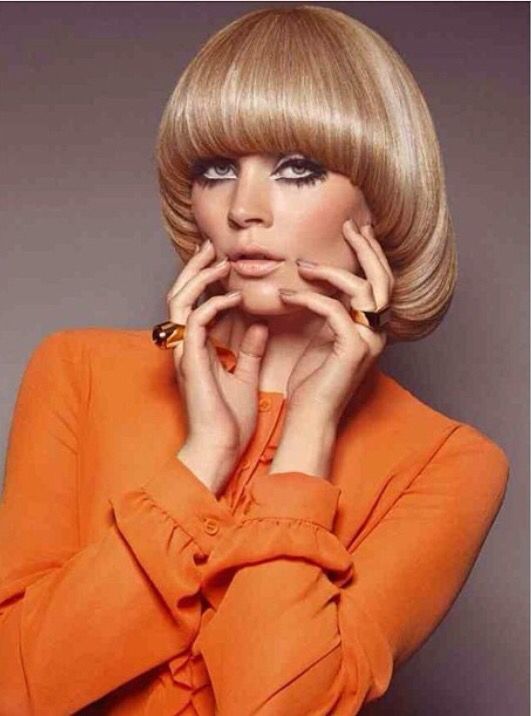 Short Messy 70s Shag Haircut
This shag softens the lengthy appearance of the face. The length reaches the collarbone.

The hair on top is dense, untidy, and layered in various ways. It is angled towards the front and falls over the brow, giving the appearance of bangs.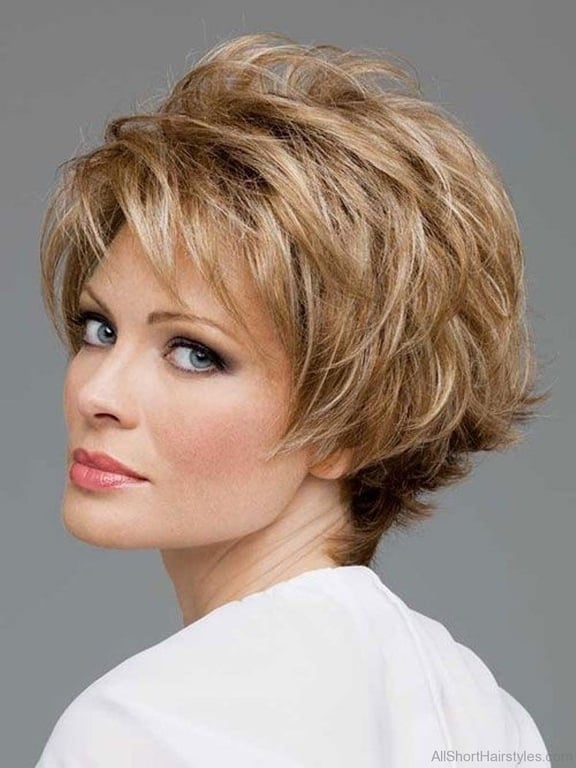 Punk 70s Shag Haircut
This is the hairstyle to try if you have thick, straight hair. To achieve this blown-out electric shock style, use a blow dryer, and hairspray.

The ends are wispy, giving your hair a voluminous appearance while making the lower portion of your face appear slimmer.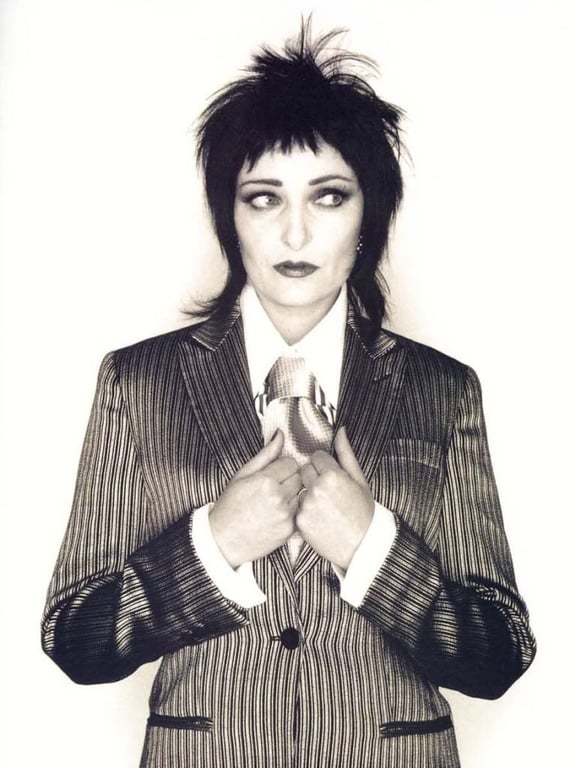 Jane Fonda's 70s Shag Haircut
Jane Fonda has a long face, thus her haircuts are mostly face-framing. 

Her hairstyles use a lot of layers and upturned ends to balance off the length of her face. She prefers warm blonde, brunette, and copper hair colors.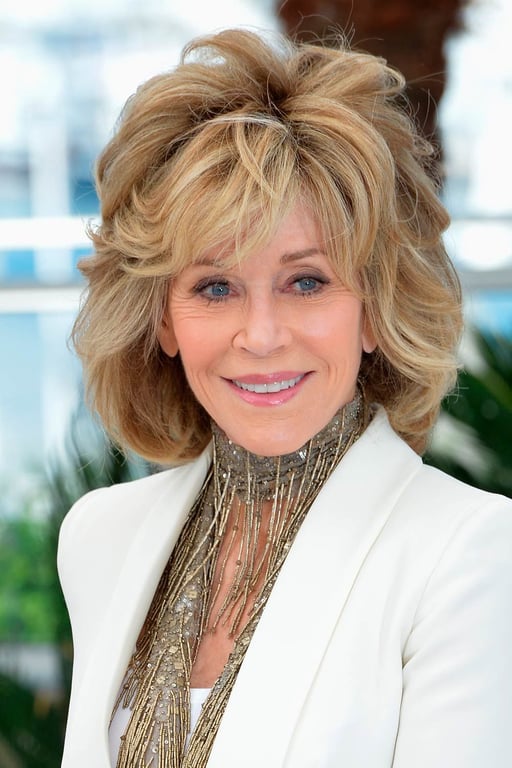 70s Wavy Shag Haircut
Big waves with a side part give your hair and face height. Wavy hair also draws attention to your cheekbones while not overpowering them. 

Allow a little hair to fall on your face to complete the appearance. 
70s Shag Haircut With A Pouf Twist
This look is to die for! The French twist serves as a sort of makeover. 

Raising your hair makes your cheeks appear somewhat raised and emphasized. This haircut also helps to slim down the lower portion of your face.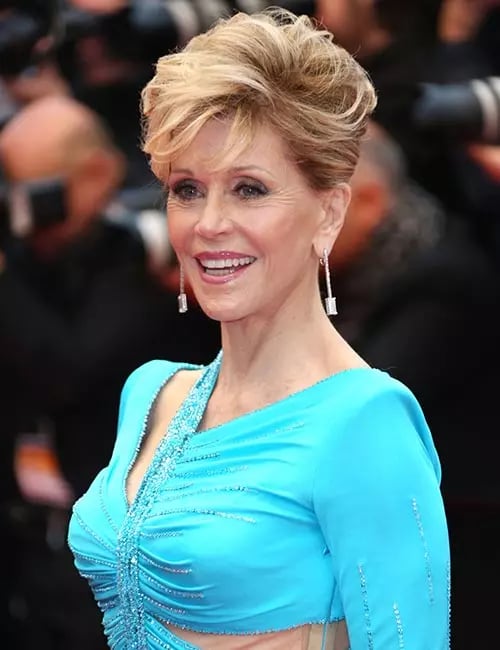 Joan Jett's Jet-Black 70s Shag 
Jett's rock star black and hammered long shag (borderline mullet) not only inspired want to be rebels in the 1970s but it is still replicated by celebs today.

The jet-black shag of the queen of rock & roll is ideal for flinging your hair about on stage.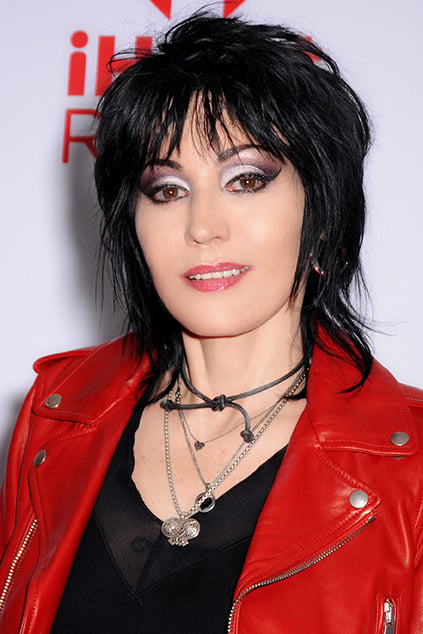 70s Gypsy Shag Haircut
The hair is lifted to a stationary guide point above the head and chopped to create layers that grow longer as you proceed down the head. 

This style is distinguished by several lengthy layers that move down the hair and is intended to symbolize the freedom of nomadic gypsies who live by their own rules.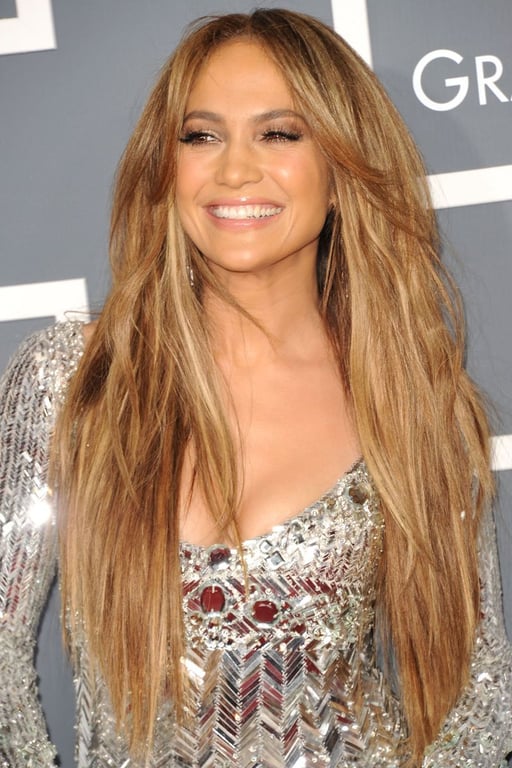 Also Read: 21 Shag Haircut Women Styles to Make You Look Attractive
70s Shag With A Glamorous Updo 
What is required to make your hair look full? A few sloppy waves and a splash of colour. 

Your hair will have more volume because of the layers. While softening your face, the colour brings attention to your facial characteristics, such as your eyes and mouth.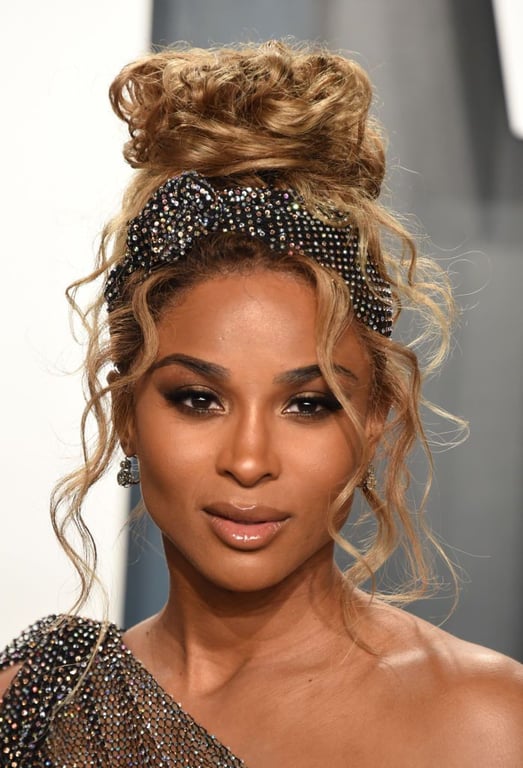 Conclusion 
Take your fashion sense to the next level by taking inspiration from the above-mentioned 70s Shag haircut and try to recreate one of the many unforgettable and evergreen hairstyles. Try these old-school cuts and transform them into a modern, screenshot-worthy style to replicate the 1970s. 
Reference Link
70s Shag Haircut-FAQ's
How To Cut A 70s Shag Haircut For A Beautician?
* As a beautician, you can cut a 70s shag haircut by adding long layers to the hair. 
* Choose your hair length as per your preference. 
* You can also ask for bangs and highlights.
How To Cut A 70s Gypsy Shag Haircut By Yourself?
* A Gypsy is a longer layered version of the shag haircut.
* You can go for a DIY haircut by trimming and texturizing your bangs and adding layers to your length. 
* In the end, blow dry your hair.
How To Cut A 70s Gypsy Shag Haircut?
* You can cut a 70s gypsy haircut by keeping the length of your hair long and cutting layers along the length. 
* The ends of the hair would form two different angled planes that meet in the center of the head.