Looking for a new haircut? Want to change your looks and give yourself a refreshing image? Then, why not try something interesting. With Drop Fade Haircut, you can give yourself a perfect aesthetic look with a classical touch. This will help you to stand out more in any place.
There are ranges of Drop Fade Haircut too. You can familiarize yourself here and try what's suitable for you.
What is Drop Fade Haircut?
The Drop Fade Haircut starts at the temple, making an arc behind the ears and finally drops down to the nape of the neck. It's a unique twist fade in traditional classic haircut, that's best suits for many dapper men's hairstyles.
Low Drop Fade 
Low drop Fade generally starts about an inch from the top of the ears.

It also involves shaving the hair from the sides to down the neck, leaving the top with plenty of hair that gives a fabulous look to the head.

This haircut is an excellent choice for men who want to switch to a new style without dramatic change.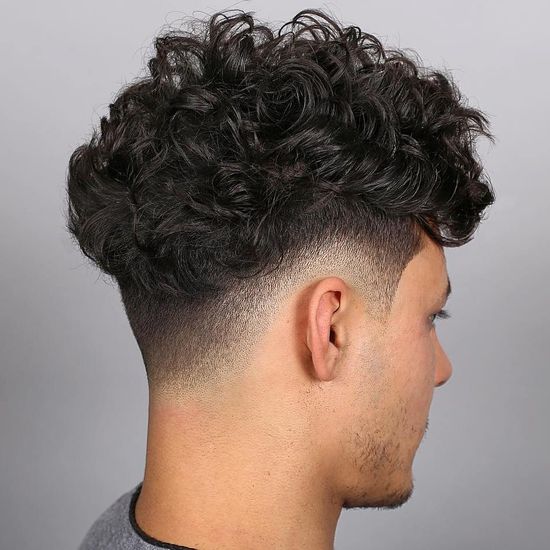 Mid Drop Fade Haircut
The Mid Drop fade Haircut shows more skin on the neck as it starts 2 inches above the ears or a little higher.

It stays slightly higher to the neckline but lower from the High drop haircut.

This is the most versatile of fades; the taper from long to short hair occurs near the temple.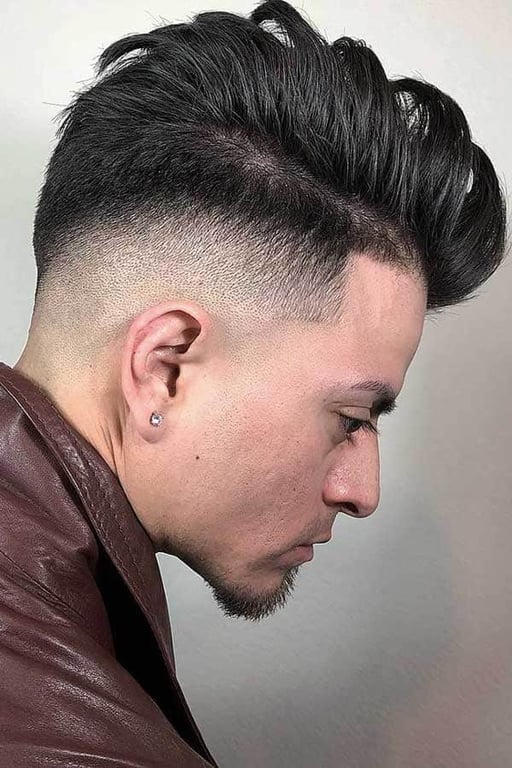 Also Read: High Drop Fade: 15 Cool Styles to Make a Fashion Statement
Drop Fade Black Men 
This fade gets its name for its unique gradual dropping near neck skin.

The Drop Fade, Black Men Style, is cool, sleek, and fashionable; saved undersides add an edger look to hair.

This style can be worn with any inch, but it looks especially good on tanned men.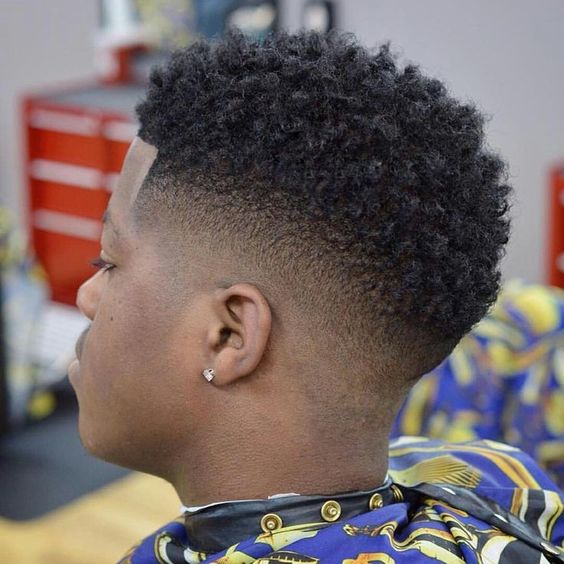 Drop Fade Curly Hair
A drop fade is the best haircut to showcase your curls. You can keep your curls intact while having a good and distinctive drop fade haircut.

Drop Fade Curly focuses on your curl by enhancing it and creating a soft texture for your hair.

Just don't get disheartened while washing it; it will naturally get to its place after drying.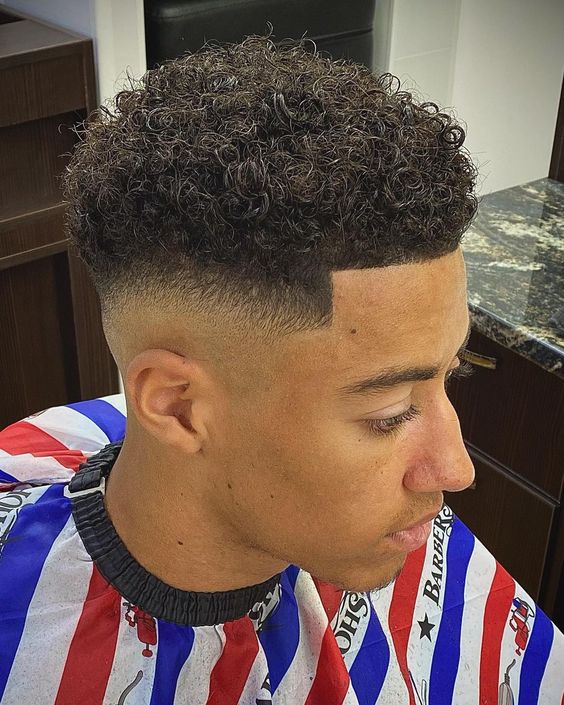 High Drop Fade
The High Drop Fade makes the transition from thick to sparse at a faster pace to the lower area of the head.

These fade always begin at the curve of your head, even with a crown.

The fade drops down through the hairline to give a nice strong outline that makes it look sharp.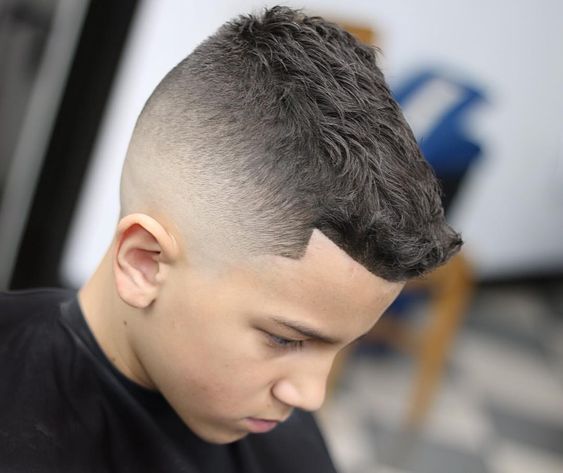 Drop Fade With Waves
Drop Fade With Waves is filled with many possibilities. With this haircut, you can have all your wavy hair, giving you elegant looks.

With waves in hair, it gives the look of the sea, which is serene or wild but eye catchy.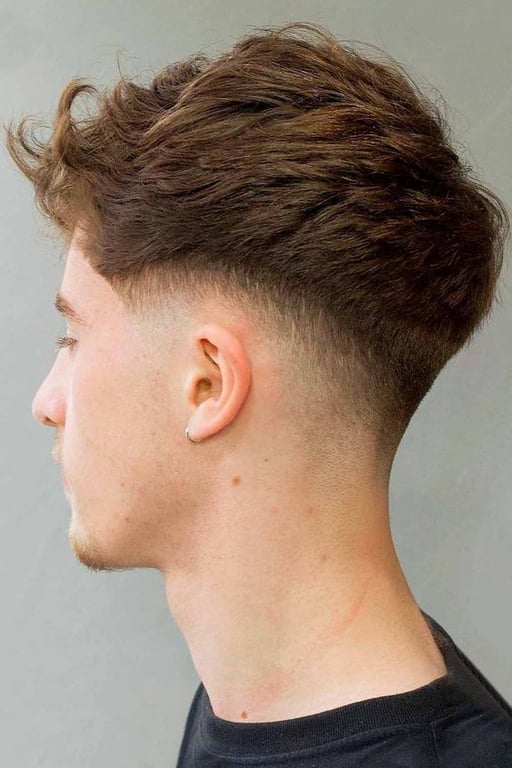 Also Read:  7 Fluffy Edgar Haircut: Unlock Your Charming Side This 2023!
Drop Fade Pompadour
 The top is styled classically in Drop Fade Pompadour, while the side is a faded drop.

The pompadour is characterized by its voluminous front, which is traditionally styled away from the face and toward the back of the head.

Give the finger plenty of height and length while tapering from the side through the rest of the top toward the crown.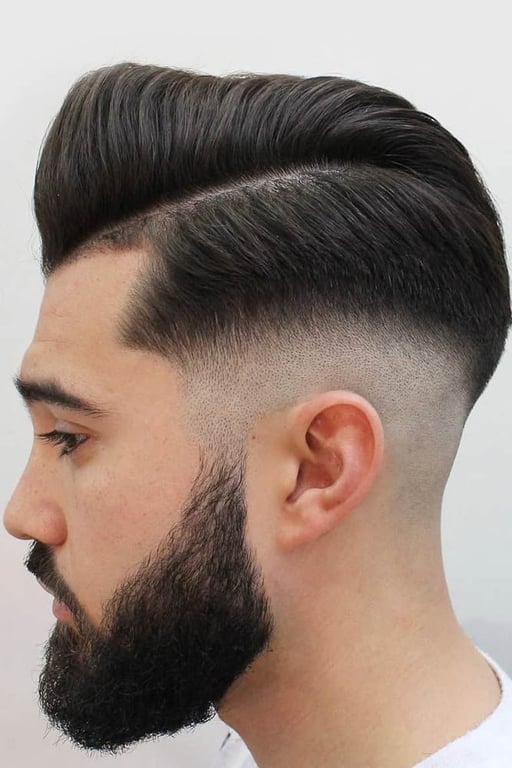 Drop Fade Faux Hawk
 With Drop Fade Faux Hawk, give your old boring look a bright and exclusive look.

The contrast works in a classy from the sidelines and front and gives height to hair.

Create Faux Hawk to hair with Drop fade and by drying your hair overhead and tucking it up with paste to keep it in place.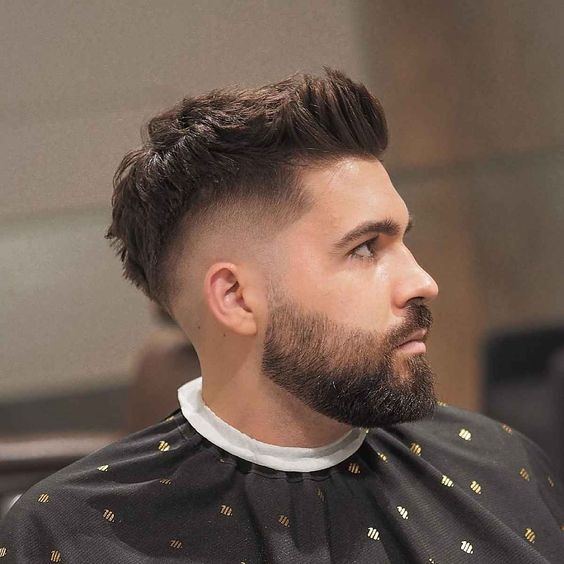 Also Read: Trendy 13 Taper Burst Fade Styles For This Season
Drop Fade Afro
The Drop Fade Afro is a straightforward style with variations, style, and designs, giving you outstanding, perfect looks.

Try to combine drop fade with your unrefined tight curls, giving it an afro look for those who want to stand out to charm people. 

This slightly high-maintenance haircut will compliment those having long, tight curls.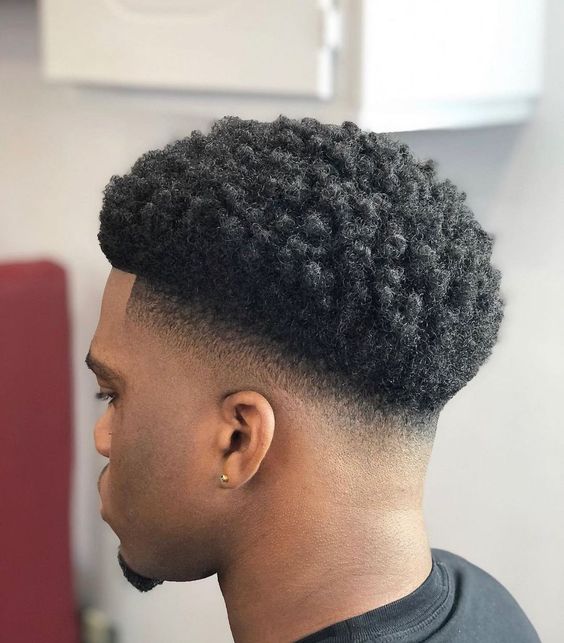 Conclusion
We hope this article gives you proper insight into the Drop Fade Haircut you were looking for. If you are looking for an appropriate, perfect but hazel free and without dramatic change, you can consider the thought of a Drop Fade haircut to have a classical but trending look. 
Reference Link
Drop Fade-FAQ's
What is a Drop Fade?
 A drop fade is similar to regular fade but it drops down from the temple making an arc near the ear, down to the neck . It's a variation in classic look, maintaining its modernity.
What do I tell my barber for a Drop Fade?
Go to the experience barber and detail with him properly explaining the side tapers and edger look of haircut. And for more precise knowledge show him some of the images of Drop Fade. He will follow them.
Is a low Fade a Drop Fade?
A low Fade is one of the most common type of Drop fade. In low fade trimming just start above the ear, making an arc and dropping near the skin of the neck. its gives perfect taper to the sidelines.
What is a Mid Drop Fade?
Mid  Drop Fade is well balanced between low drop fade and high fade for people who want to have less dramatic change in their hair. It gives eccentric looks to person who manage their hair less frequently.