Is it that time of your life when you want to adorn yourself? Do you want to shout out to the world, " I am gonna be a mom"? Not just outfits but also speak through your nail designs. For every lady out there, a baby shower is the most delightful occasion of her life. She wants everything to be perfect and welcoming. Baby showers have become a trend in today's world. A baby shower is about dressing your overwhelming outfit, friends, family, good food, and the celebration of the little one on the way! Baby shower nail ideas are getting into the limelight and stealing every lady's heart.
What more can you add to this happy occasion to make it memorable? An adorable baby shower nail ideas. Yes, those are an important part of fashion, and styling them according to the occasion is the prime job of a woman. Thanks to nail artists, nail art has succeeded in making the life of a woman more exciting and fun. There are countless ways of baby shower nail ideas to give your nails the perfect " I am gonna have a baby" look.
Before getting a baby shower nail, make sure to keep several essential points in mind to make it worth watching. Decide the theme of the baby shower to get the nails done accordingly. Next, narrow it down to some cute colors of your choice. Look at the innumerable baby shower patterns and designs you can try. Ask your girl gang to match the nail art, or go for a contrasting pattern for a cool and fun look.
We have shortlisted some delectable and pleasing baby shower nail ideas for your inspiration, so choose your next manicure and earn all the compliments:
Disney Nail Art
A nude base or subtle blue color with cute little patterns is an appealing way to enchant your friends at the baby shower.

Animal patterns are a highly appreciated nail art, primarily signifying a baby's arrival.

Small and cute animals such as elephants or teddy bears are in the trend. 

Go for it!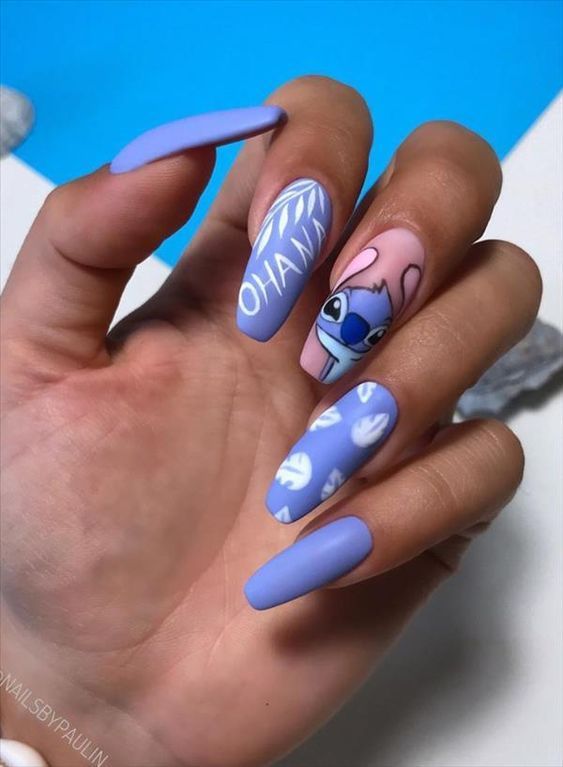 Cute Patterns
A nude base or subtle blue color with cute little patterns is an appealing way to enchant your friends at the baby shower.
Animal patterns are a highly appreciated form of nail art, especially signifying baby's arrival.
Small and cute animals such as elephants or teddy bears are in the trend. Go for it!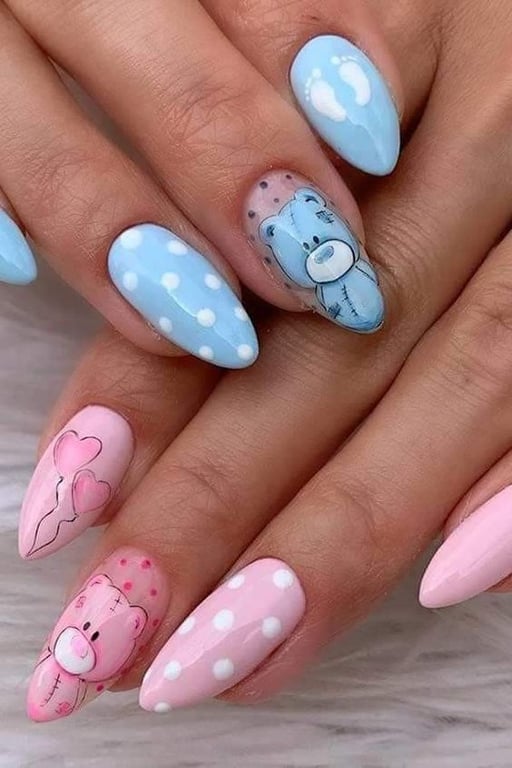 Also Read:– Gold Tip Nails: For a Classic And Timeless Look
Blue Flowers
A very subtle and sober nail art is the flowers. These are just so captivating!
Get a French blue flower manicure with a twist.
If you do not want blue, get any color you desire and rock those gorgeous nails in confidence.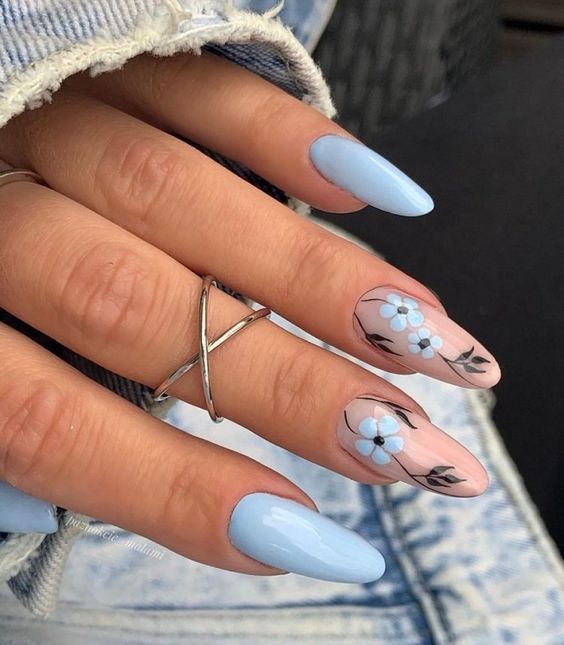 "its a Girl" Baby Shower Nail Ideas
Telling your friends and family through your nails the gender of the baby is the most creative nail idea.

Add charm to your nails by painting them pink with mesmerizing and alluring teddy bears, small hearts, or polka dots.

This baby shower nail idea is a must-try!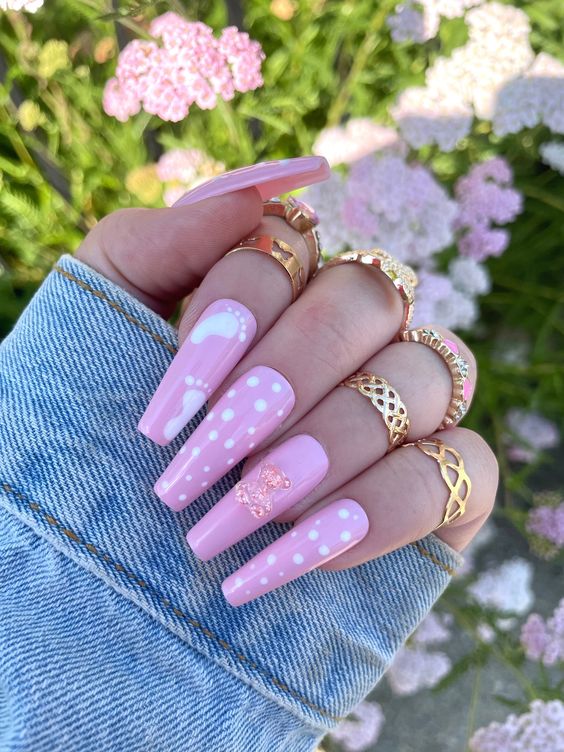 Polka Dots Baby Shower Nails
The 

most lovable version

 of the baby shower nail idea is here!

This simple and subtle look is fuss-free and demands no extra maintenance.

Add some baby footprints for an enchanting and appealing look.

So, get ready with your angelic nail art for the baby shower.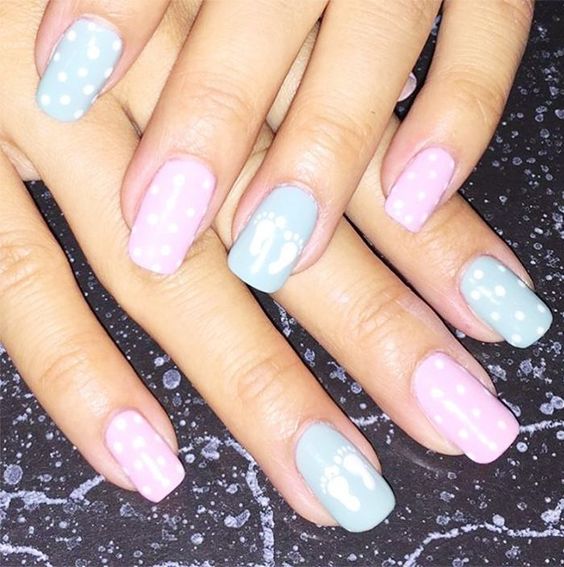 Modern "cute" Twist Manicure
To get the most sophisticated look for the baby shower, let your inner creativity sparkle on your nails.
Write a letter on each of the nails in the most unique and creative form.
This is eye-catching as well as a modernist approach to perfect baby shower nails.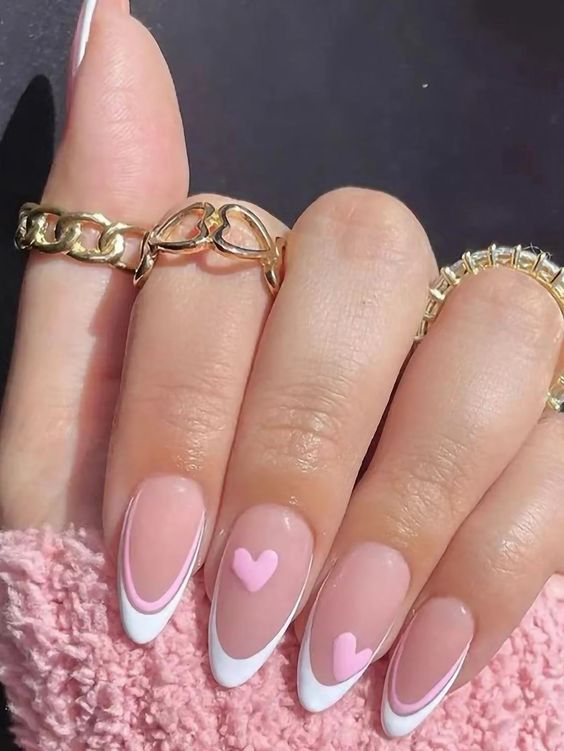 Also Read:– Bring The Sassiness Of Coffin Nails To Your Next Manicure
Baby Face Nails
If you want to surprise everyone with the freshest and most fun baby shower nail ideas, this is it.

Look at these glamorous ways the manicurist has painted the cute little baby bows, teddy bears, and even baby faces.

Experimenting is always a better option than going for the same boring ideas, so without any second thought, go for these 

baby shower nail ideas

 for an inventive look.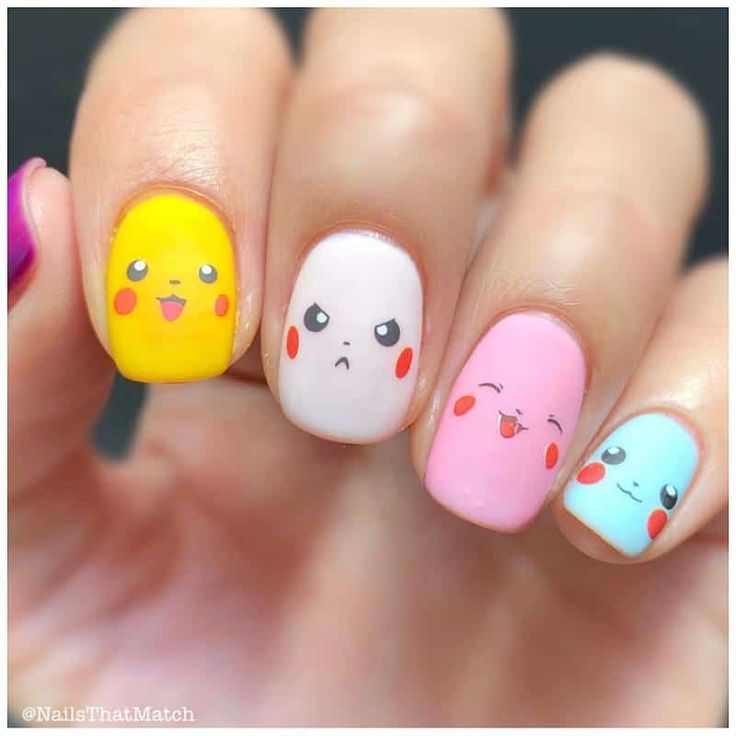 Heart-Shaped Manicure Idea
When it's the baby shower, nail ideas and heart shapes are loved by all.

Representing love, these hearts are just the most adorable way to manifest your baby shower nails.

If you want to keep it simple, a subtle pink or blue color with

 little hearts can be the best nail idea.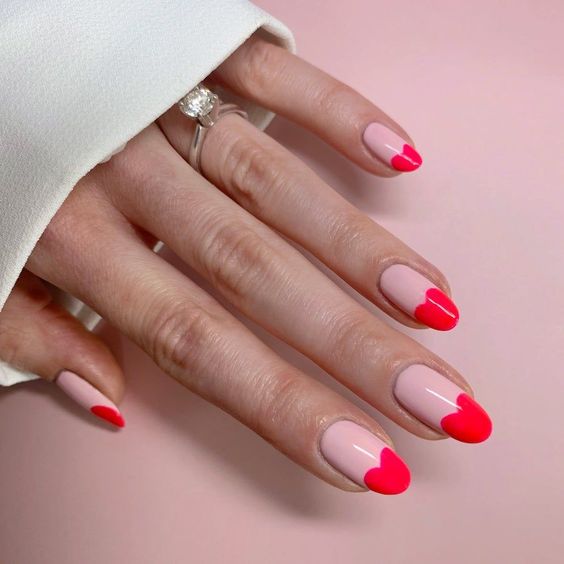 Teddy French Tip Nails
French tips are timeless and authentic, so getting French tips can never be a bad idea.

Even baby shower nails look so gorgeous in French tips; add some teddys to enhance the effect.

This is the ultimate nail tip for ladies wanting a minimal yet inviting look. Go grab it!
The One With the Toys
One very unique and surprising way of welcoming the baby is painting those baby toys on your nails.

It looks so pretty and beautiful; you are going to love it!

This nail art is a must-try to get that elegant look.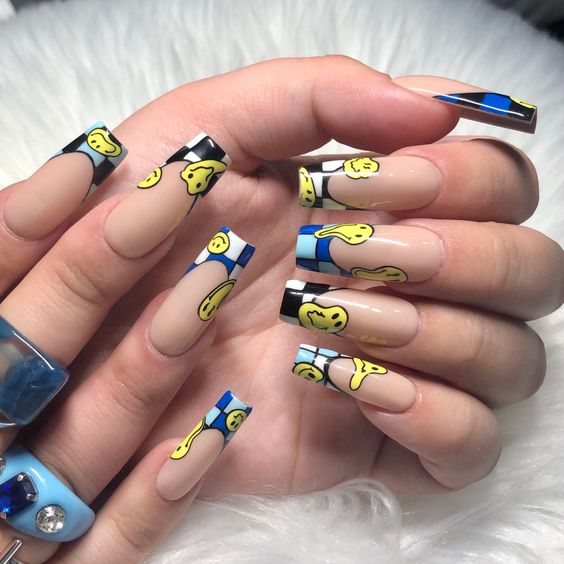 Pink and Blue Translucent Nails
Translucent nails are in the limelight and everyone is adopting these beauties.
What about adding the coolness and elegance of translucent nails in pink and blue colors with cute baby footprints or some sparkles are a fantastic choice.
It is definitely a very soothing and unique look to try.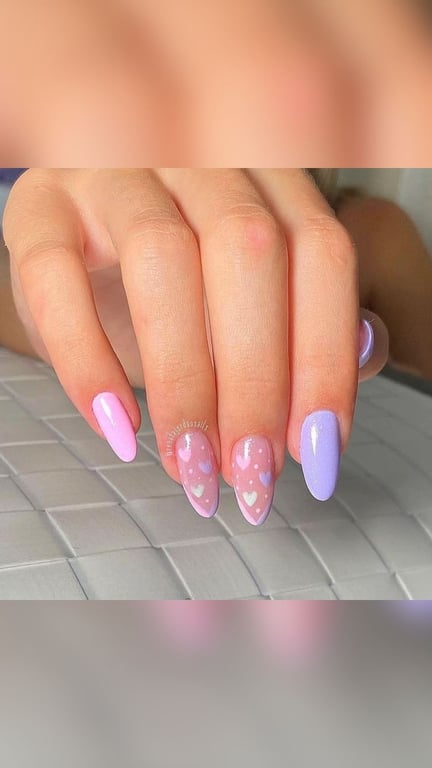 Blue Nails With Smileys
Smileys are loved by all and when you add them to your nails, you spread positivity.
Color the nails blue and paint some smileys for a baby-friendly theme.
They are simple, elegant and full of happiness.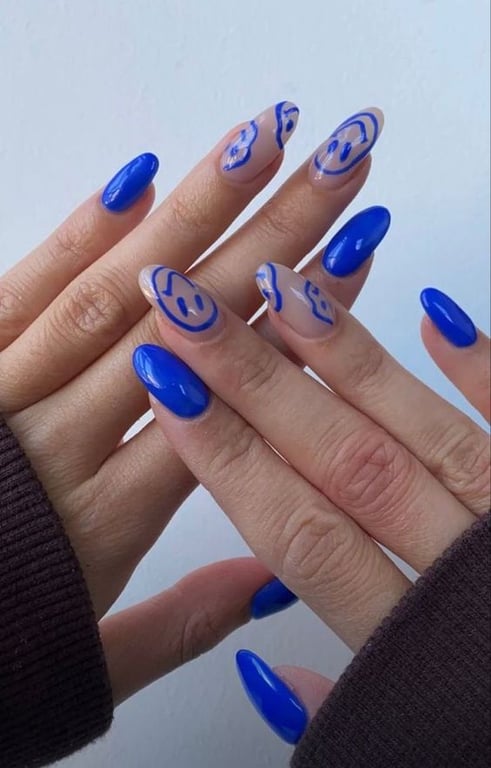 Also Read::- Know How to Store Nail Polish (& Get Easy Organization Tips)
Reference Link
Baby Shower Nail Ideas-FAQ's
What Is the Tradition for Nails at a Baby Shower?
* There are no particular traditions for nails at a baby shower but nails are usually decorated in cute baby signifying designs.
* Nails that tell out loud about your baby on the way!
What Color Nail Polish Is Recommended When Hosting a Baby Shower?
*Any sober and adorable color can do the job.
* Most preferred colors are blue and pink representing a boy or a girl baby.
Are Baby Shower Nail Ideas in Trend for 2022?
* Yes, baby shower nail ideas are trending for 2022 because it is becoming an occasion of family, friends and fun.
* Everything needs to be perfect for the baby and decorating the nails are also equally important.
* Ladies are adapting to baby shower nail designs now more than ever. You can go for it!