Every woman knows the struggle to manage long hair. It is really hard to manage long hair especially when you are a working or college-going woman. That's when the black female fade haircut style comes to the rescue. The fade haircut is always a good choice for short hair. You can also dye your hair to get a more defining look without worrying about hair damage. You can also mix and match some accessories with this haircut. It would complement your face.
Fade haircuts are not just an acceptable form of hair styling of ladies nowadays but also a creative way to make you look modern, fashionable and unique. Variations of a fade are so chic and contemporary that they will make you fall for them in no time. So, today we are here with a bunch of ideas to make you decide among the best and trending fade haircuts for black female. Go on, read further and choose your favorite hairdo of the season!
Here are some top Fade haircut ideas for black women for 2023:
Black Female Fade Haircut Designs
This is the classic fade haircut for black women. Just look at how gorgeously the fade is styled! 

You have to trim the edges to get the same look. Ask your hairstylist to give you a minimal fade look that best suits your face shape and hair texture.

Style it with a hair spray for a long-lasting effect.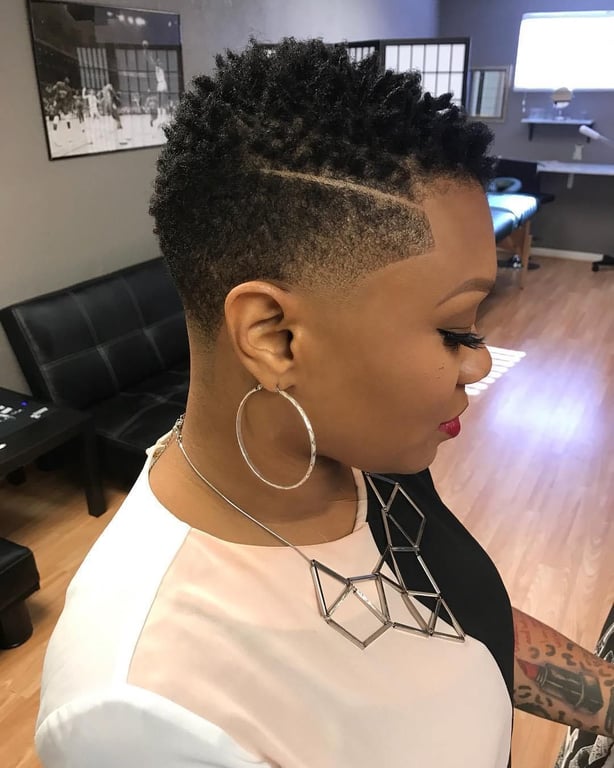 Tapered Black Female Fade Haircut Designs 
Tapered haircuts have been in fashion for a long time now. Female with a taper is a sure yes! This bold and classy look of yours is a show stealer!

For a tapered haircut, you have to keep the top hair long and a gradual fade in the sides above the ears.

Accessorise to enhance the look.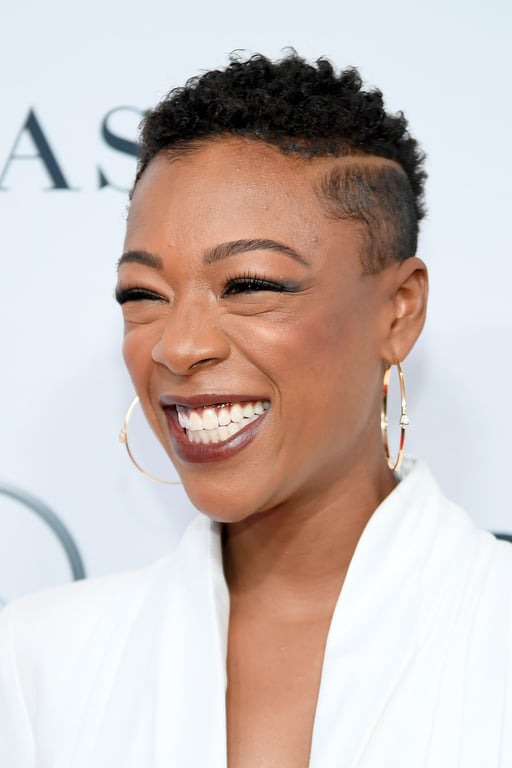 Also Read: 17 Trendy Bald Fade Haircut: Attractiveness at Its Best!
Curly Black Female Fade Haircut Designs 
This particular haircut is for curly hair. Curls are a great way to add beauty to your boring hair.

Curly hair is the hardest to manage but this haircut will make your hair manageable. Fade with curly hair is an exceptional way to enhance your look.

Apply a hair spray to keep the hair in place.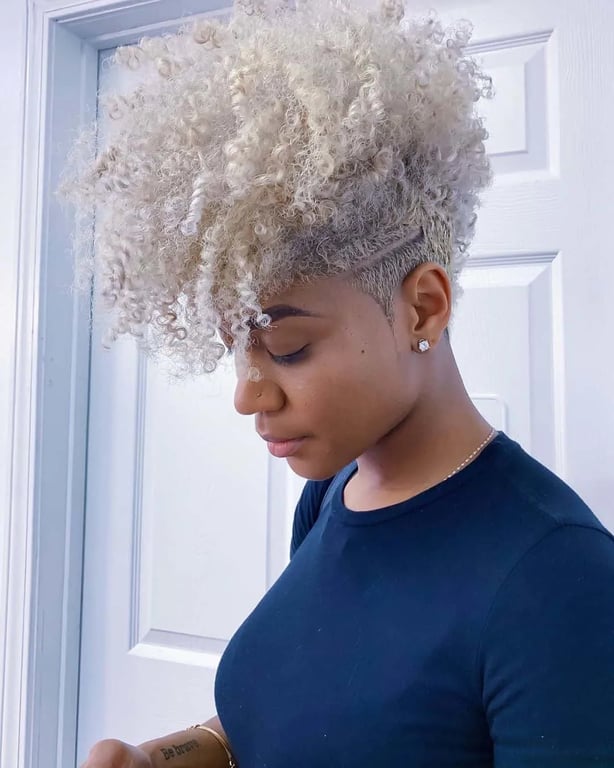 Straight Fade Haircut 
Straight Fade haircuts look amazing on every face cut. Straight hair is sexy, attractive and needs to be styled correctly.

Keep the top hair long and the side hair trimmed. This transition is an awesome style to replicate whenever thinking of a new haircut.

This will give you a perfect Bob look.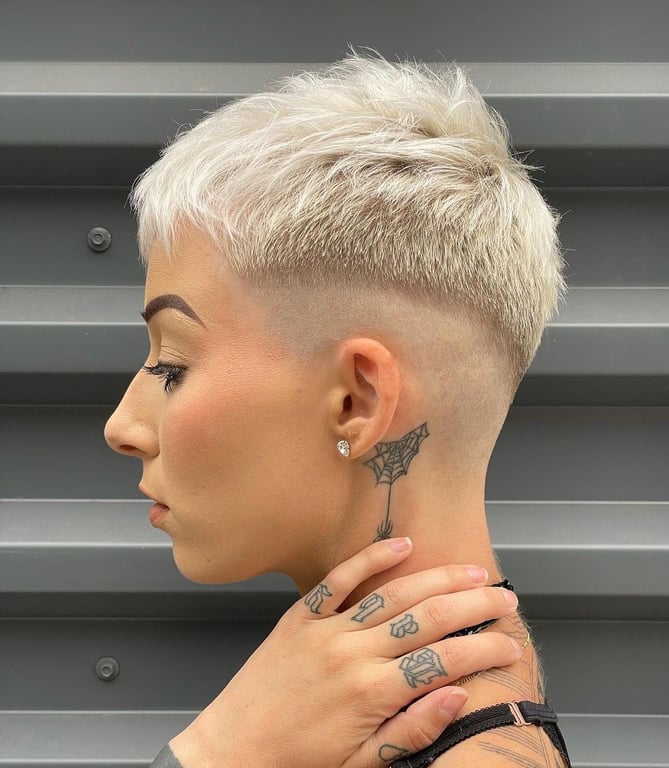 Also Read: 15 Trending Drop Fade Haircut Ideas For Men
Wavy Fade Haircut 
This particular haircut is for wavy hair. With wavy hair, comes the beauty of youthfulness and modernity in one.

Wavy hair gives beachy vibes which looks carefree and effortless. So, go ahead, try the beachy fade cut for an amplified look.

You can accessorize to enhance the look just as shown in the picture.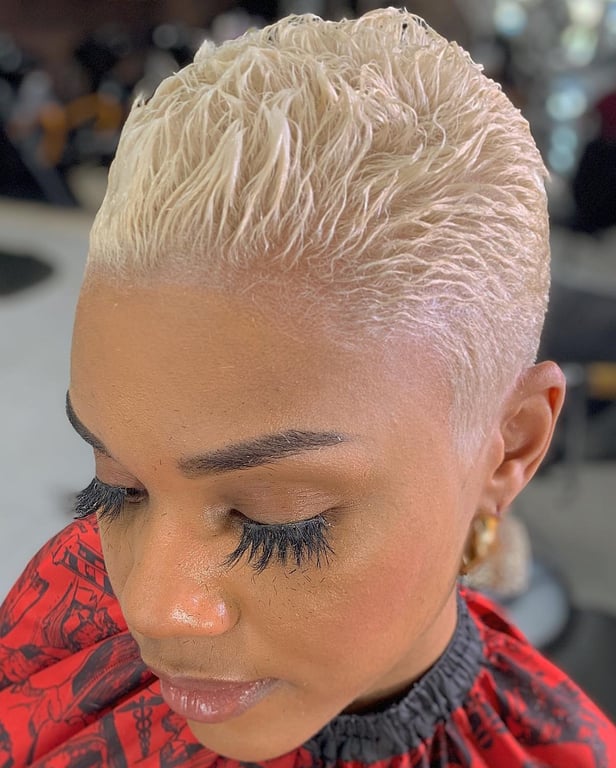 Afro Fade Haircut 
Afro-Fade haircuts give a masculine look still contains the vibes that best suits a female.

This is a curly haircut idea for your afro hair. It is simple, elegant and gracious to look at.

You can add design on the sides to get a unique look!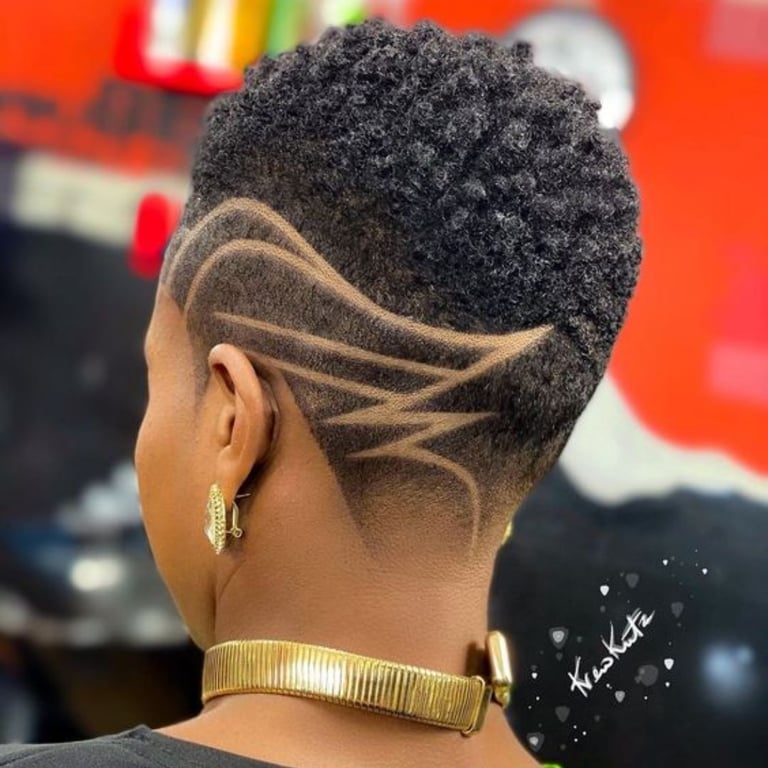 Short Fade Haircut 
This is another version of a fade haircut on short hair. Short hair is easily manageable and offers you a cool look.

You just have to cut your hair short to get the look.

You can also shave your side hair.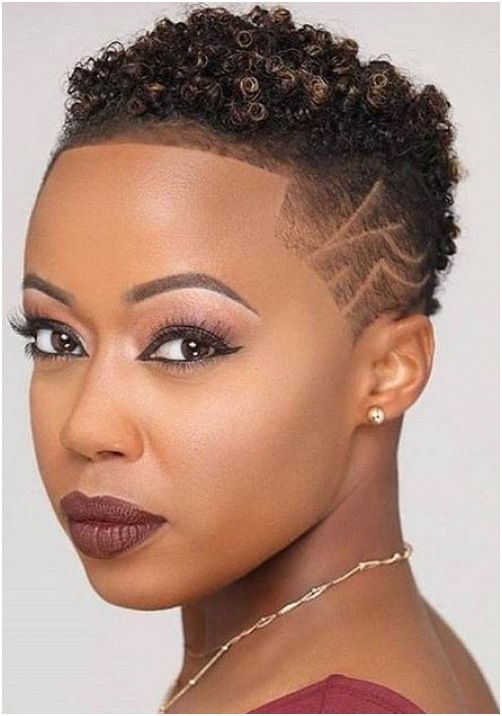 Bald Fade Haircut 
This is for women who love being wild and daring enough to try the haircuts defining boldness.

This is another haircut idea for a masculine look that looks fresh and bold enough to highlight the lioness you are!

You can shave the side hair also for a more stylish and updated look.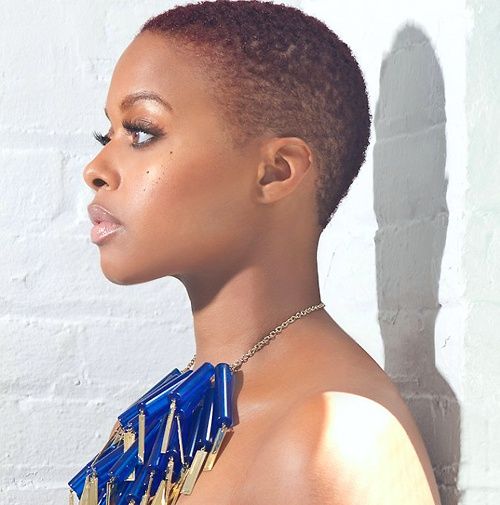 Also Read: 15 Medium Fade Haircut Styles For A Breathtaking Look
Fade Haircut With Design 
Who doesn't love designs on the sides of your trimmed hair? A design is something that is creative as well as alluring to look at !

You can get designs of your own choice whether it is a line or a any other design. Remember to choose the design best describing your personality.

You can cut a V shape design just as in the picture.
The High Top Fade
Many black moms rock this rebellious haircut to showcase their boldness and modernity.
The high top fade is everything beautiful and pretty to look at!
Get the sides faded as per your choice and the volume concentrated at the top for an amplified look of the season.
Trust me, this is one of the most carefree and effortless look to try!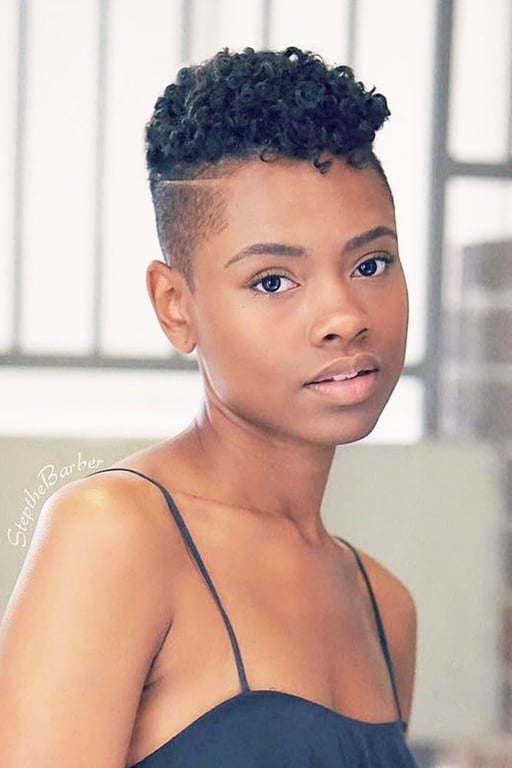 The Mohawk
This party look is a sure yes, if you want to sassy vibe.
Oh! the mohawk is an exceptional way of adding class, style and fun to your hairstyle.
The look is worth trying. Go for it!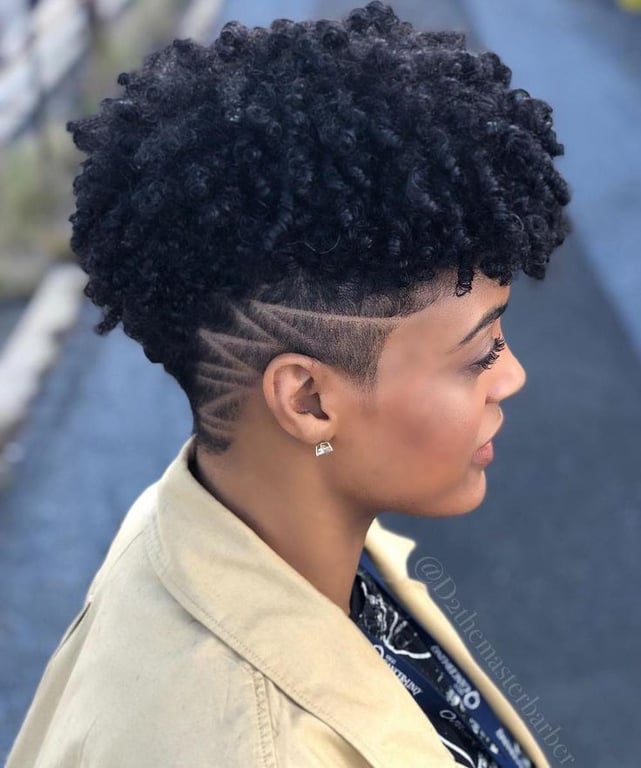 Fade Haircut Process
Preparing the Hair
Before cutting begins, the stylist will wash and condition your hair to ensure a clean canvas for the haircut.
The Cutting Technique
Using specialized clippers and cutting techniques, the stylist will create the fade effect, carefully blending the different lengths.
Styling and Aftercare
Styling products like pomades or gels can be used to enhance the fade haircut, and proper aftercare ensures the longevity of the style.
Tips for Maintaining a Fade Haircut
Regular Trims
To keep your fade looking sharp and fresh, regular trims are essential.
Proper Hair Care
Maintain healthy hair by using appropriate products and avoiding excessive heat and styling damage.
Styling Tips
Experiment with different hairstyles that complement your fade and express your personality.
Why Choose a Fade Haircut?
Versatility
The black female fade haircut offers versatility like no other. With multiple variations to choose from, women can customize their fades to suit their personality and style.
Low Maintenance
Maintaining a fade haircut is relatively easy compared to other hairstyles. This convenience appeals to busy women who want to look stylish without spending hours on their hair.
Empowerment and Self-expression
Choosing a fade haircut is not just about aesthetics; it's about empowerment and self-expression. By breaking away from societal norms, women who opt for this bold haircut embrace their identity and encourage others to do the same.
Conclusion
We have covered different and unique styles of fade haircuts for black women. You can experiment with these styles and can also combine two or more styles to make a new style for yourself.  Fade haircuts are stylish, updated, trending and are a great way to amp up your hair game. These haircut styles are super classy to carry anywhere, whether you are going to college or work, or to a party.
Do let us know if you have any queries.
Reference Link
Female Fade Haircut-FAQ'S
What Is A Fade Haircut Female?
Fade haircuts have been in fashion for quite a long time now. It is a gradually trimmed haircut, you can trim the side hair and keep the remaining hair long.
How To Style A Fade Haircut?
There are plenty of haircut ideas for a fade haircut. We covered nine different variations of a fade haircut. You can choose any of them according to your preference.