me freshness and style, a new hairstyle is the first thought to cross your mind. Many different forms of haircut and hairstyles are popular nowadays but blonde balayage is something everyone is hearing off. Any idea what it is? What is its specialty? 
Well, here I am to introduce you to the uniqueness of the balayage. This customised highlighting gives richness, texture, dimension, and beauty to every hair. Though it may be the same on every hair, it looks unique on each person. It does not involve the use of foils, but it is hand-painted. It gives you the modern approach you have been seeking, and you will surely fall in love with those gorgeous locks.
Blonde balayage itself respectably defines boldness and uniqueness. If you consider getting a blonde balayage, you are on the right track, my friend! It looks exquisite as well as chic.
Scroll down to decide your favorite and new look, and take inspiration from some of this trendy and cool blonde balayage
Long Wavy Luscious Balayage
This is the most loved and frequently talked about balayage of today's cool girl. Add waves for better coverage and texture when your

 hair is long enough

 to get this balayage.

This balayage will provide you with a better look and make you look stunning and modern.

All love long luscious waves, and it also gives you the confidence to present yourself remarkably. So, if you have sufficient length to rock this balayage, go for it.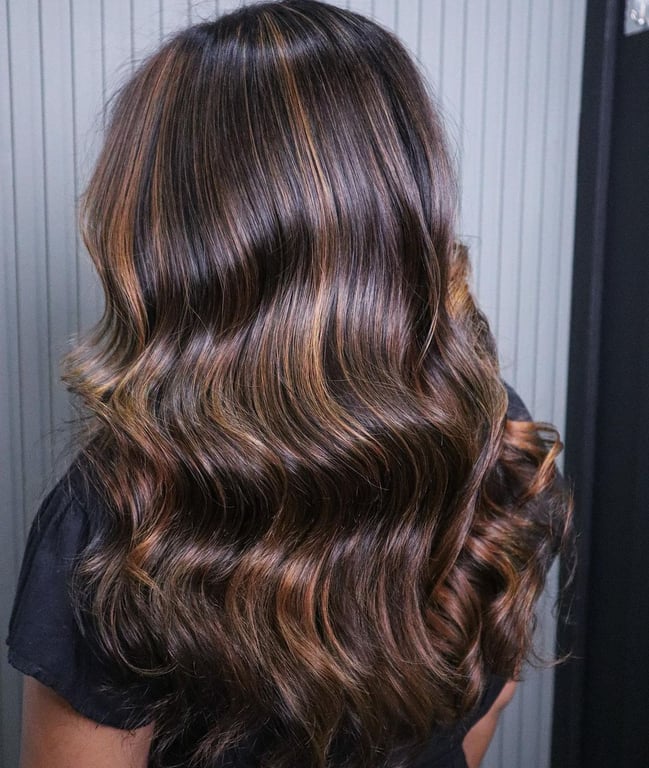 Also Read: 21 Trendy Hairstyles for Black Girls
Blonde Balayage for Thick Hair
Blessed with volume, consider doing balayage. With this blonde balayage, you can earn some huge compliments.

Giving more depth and dimension is the top-notch quality of a balayage. When the 

thickness is mingled

with blonde balayage, it is deadly.

Ladies with voluminous hair should try blonde balayage on their hair.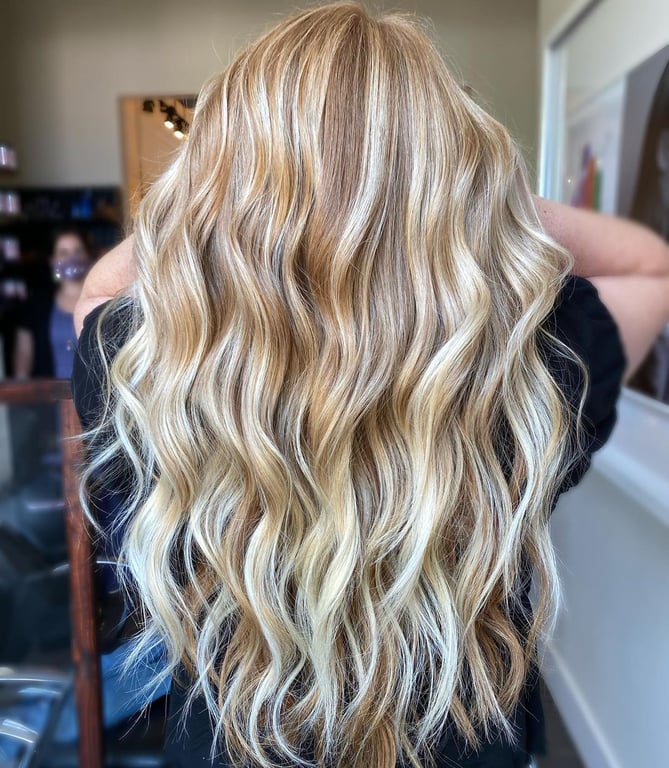 Sleek and Elegant Medium Hair
Darker roots and lighter ends offer you grace and elegance. Medium hair with a blonde balayage looks gorgeous and fun.

Straighten your hair for a sleek and finished look. This balayage is a must-try!
Blonde Bob with Lavender Streaks
A wavy blonde looks as stylish and sophisticated as any other long hair. And when this bob is blonde balayage, it just adds to the charm. 

But are you bored with your regular color, time for you to add some colors? Lavender color that is both sober and fashionable in its way.

Yes, we are talking about lavender. 

Add some lavender streaks to your bob's ends

 to get this exquisite look.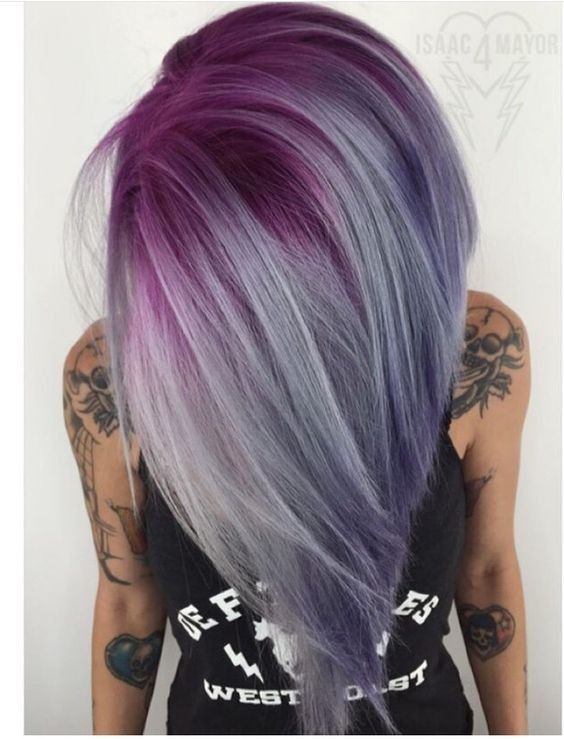 Ash Blonde Balayage
Ash-blonde got this property of adding captivating qualities to your hair in its most distinctive form.

 Combining this ash-blonde balayage with your natural hair benefits you with dimension, texture and beauty. 

Here are given some of the ash blonde balayage to take inspiration from: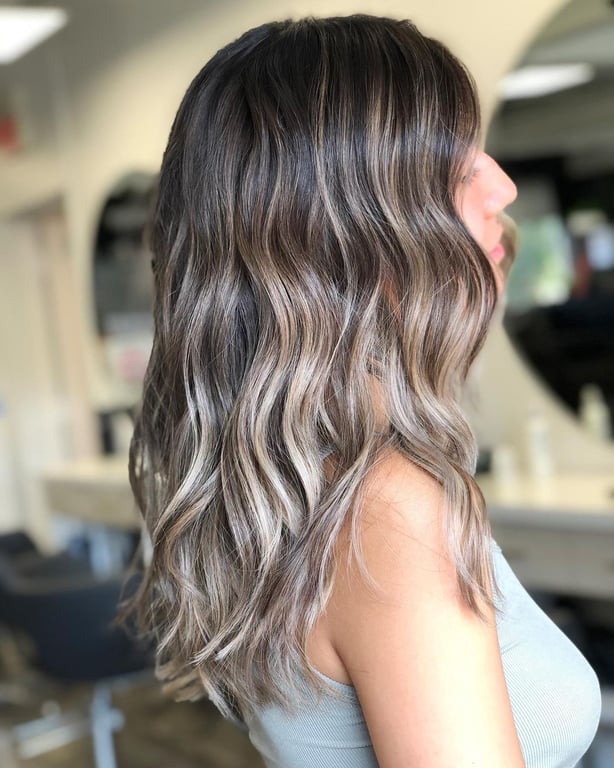 Ashy Waves with Dark Roots
Waves work like magic on any face and when these wavy hairstyles are colored ashy followed by darker roots, it gives you the hottest look of all.
This appealing look can be best suited for some skin tones but cannot be for some. So, always choose ash blonde balayage carefully.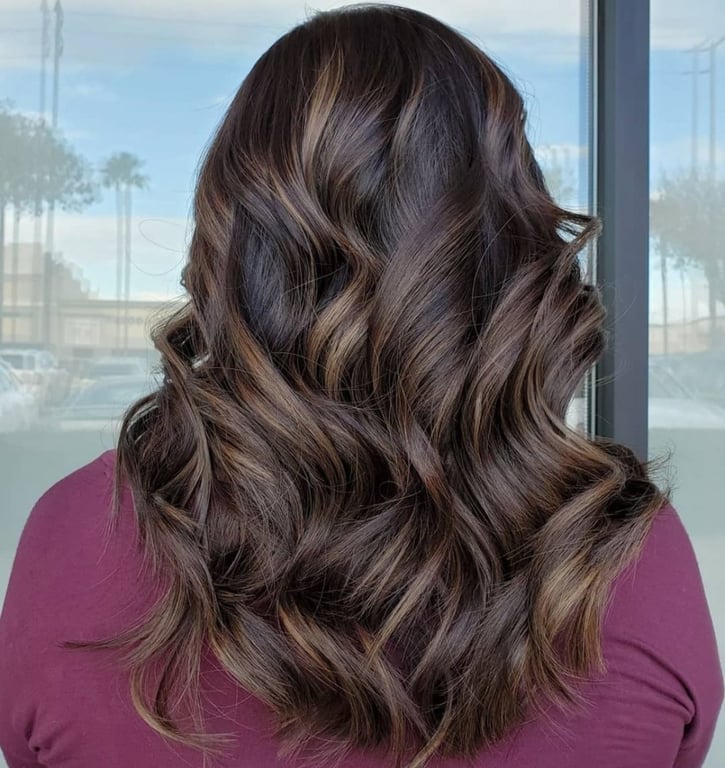 Cool Ash Blonde for Long Hairs
Ditch the regular long hairs by balayage it with some ash blonde. Those soft and natural blonde highlights will make your hair lively and fresh.

You can keep your hair straight or wavy 

as per your face shape

. But this cool and trendy ash blonde can be the game changer of your look.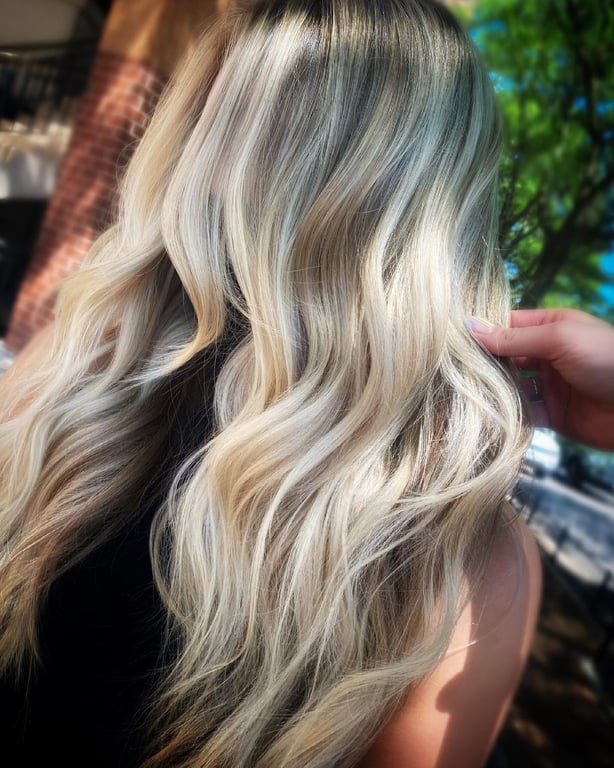 Light Ash Blonde
This masterpiece is setting a wave of love all over the fashion world. Those lovely, soft, light-coloured ash blonde look marvelous on any face shape and hair type.

So, get ready with your impressive hair and become the centerfold tonight.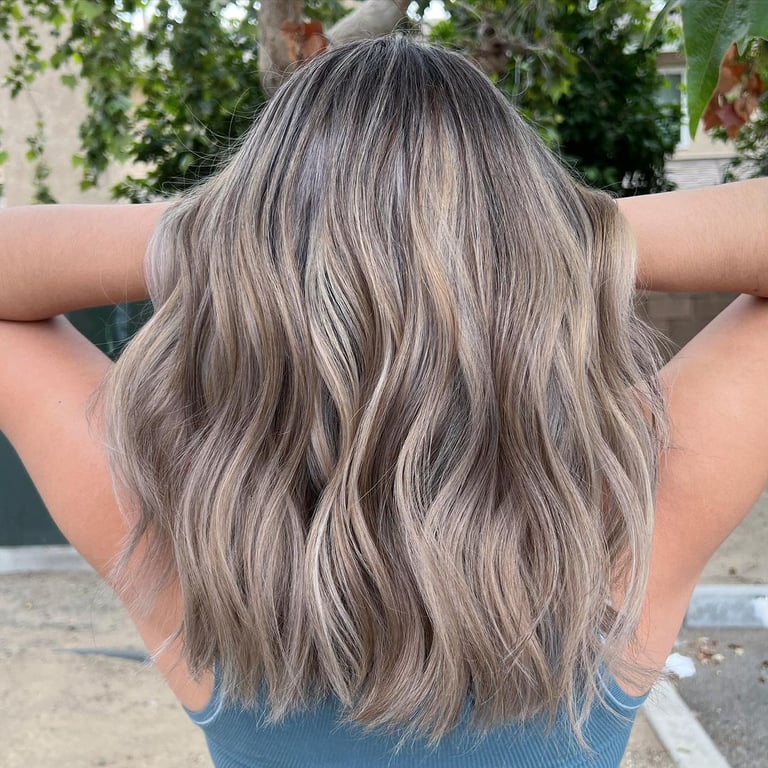 Black and Ash Blonde for a Melted Look
Ready to steal hearts? Well, you are just one step behind becoming everyone's favorite. You will appear phenomenal with this black and ash blonde's deadly combination.

Low maintenance is one advantage that comes with a balayage. So, leave behind all your worries and go for ash blonde balayage for a compelling look.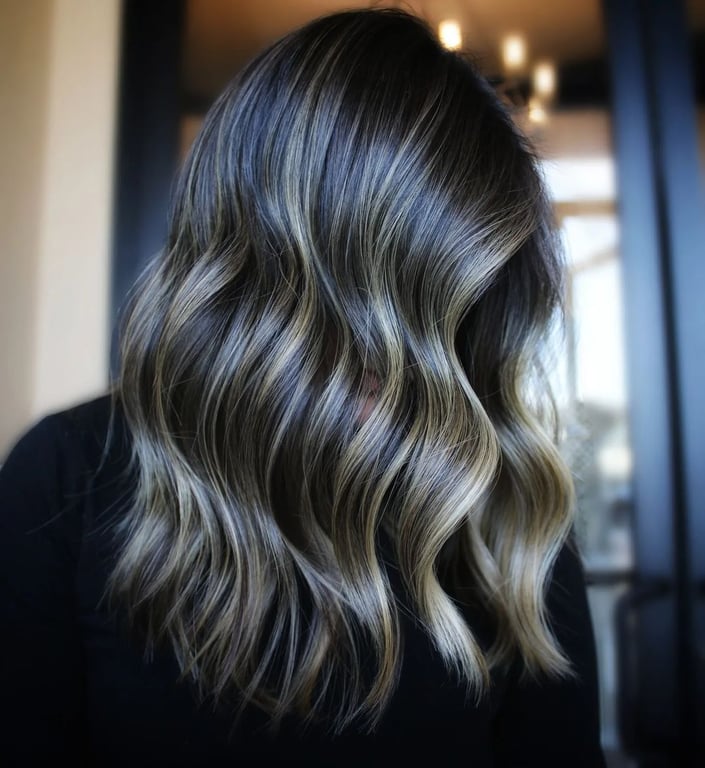 Blonde Balayage for Brown Hair
Balayage nowadays has become the most loved by girls. It provides the desired latest look and adds freshness to your hair. 

Brown hair combined with blonde balayage is one of the trendiest balayage. 

Ashy mushroom color

 is what it provides, making you very attractive.

This effortless yet beautiful and elegant balayage can source some pretty compliments.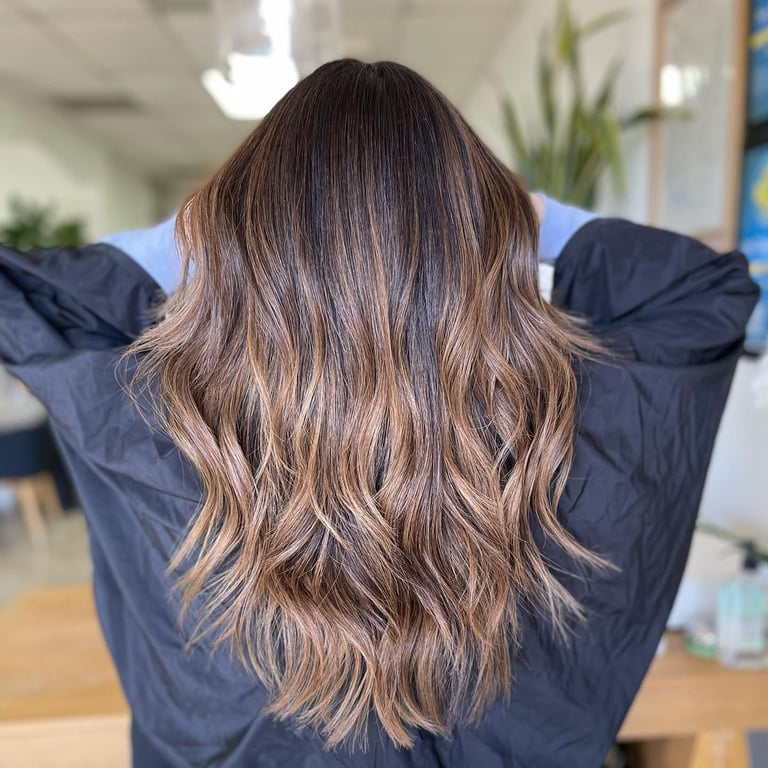 Also Read: New Crochet Braids Hairstyles You'll Love
Creamy Blonde Highlights
Balayage looks exceptionally chic and imagistic on brown hair. It adds to the charm and sassiness, making you the centerfold of the night. 

Creamy blonde balayage, when blended on brown hair, provides that summery and beachy look that can earn you many compliments.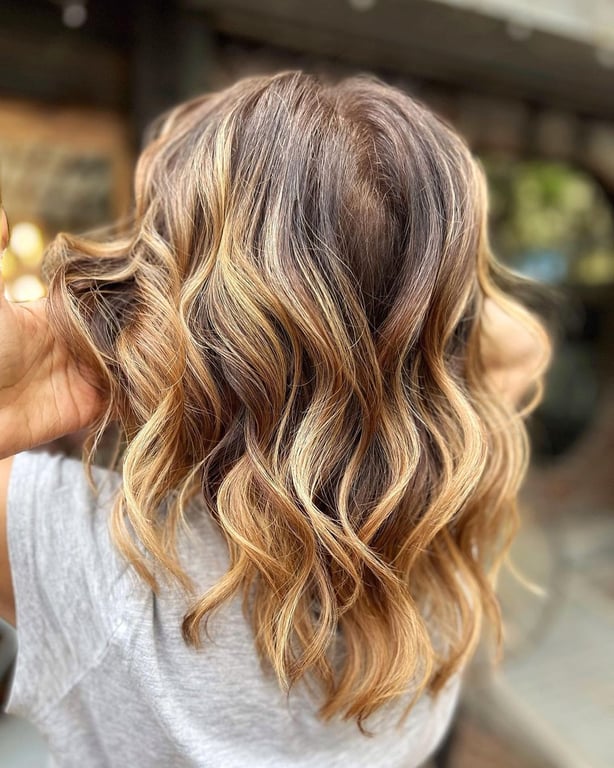 Golden Balayage for a Unique Hair
Are you trying balayage for the first time? Go for golden highlights. This provides an elegant and fancy look. 

Balayage undeniably makes your hair visible and vivid; golden is a noticeable color, and the combination of golden and balayage can never go wrong, especially for brown hairs.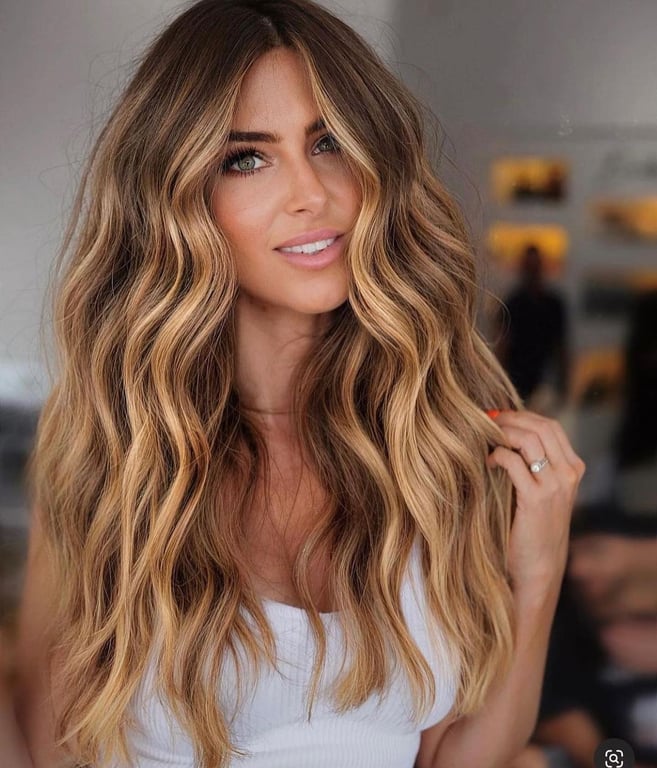 Baby Balayage
This baby balayage is for you if you have super dark hair. Get some shades lighter than your natural hair; this will enhance your look significantly.

Glamor and glossiness come naturally with this baby balayage.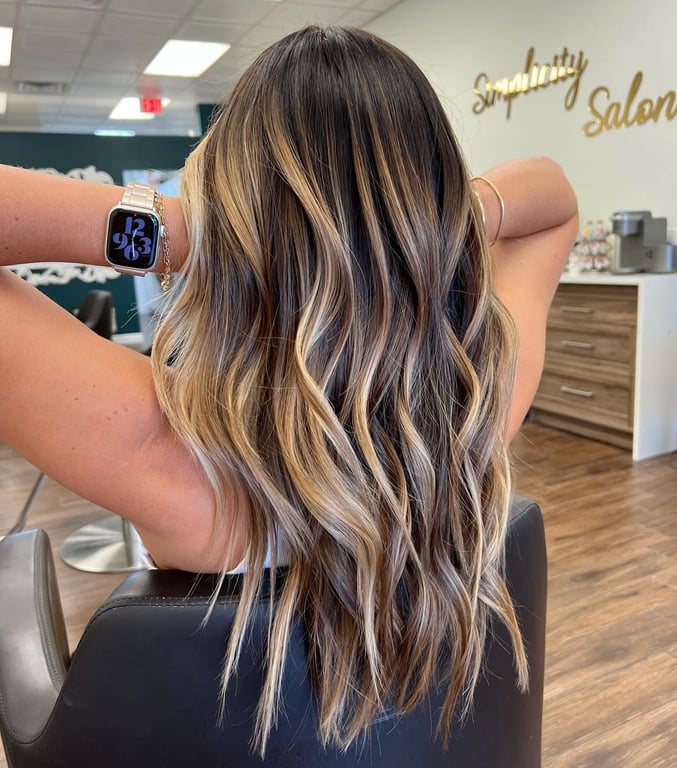 Curly Balayage for Brown Hair
Those attractive curls you own can achieve a very subtle and summery look! Starting from 

dark brown to golden fade,

 it can make you look exquisite.

 Balayage features your curls in a more prosperous and graceful form.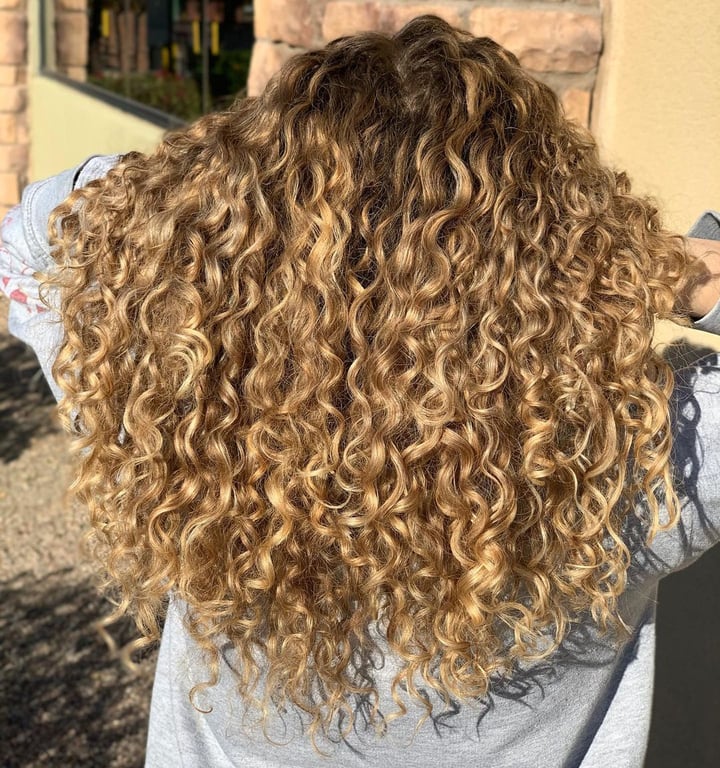 Strawberry Blonde Balayage
This blonde balayage requires time and patience because you must visit the salon every 6-8 weeks for a touch-up.

 Strawberry blonde balayage is a trendy, funky, elegant hairdo of golden-red tones. 

So, before visiting a salon, take inspiration from some of these popular strawberry blonde balayage.
Rose Gold Blonde Hair
Youthful and modern are the best words to describe this rose gold 

blonde balayage

. This is lighter in the shade and provides the summery, warm, soft look you need.

Besides adding dimension and volume to the hair, it looks gorgeous on wavy hair.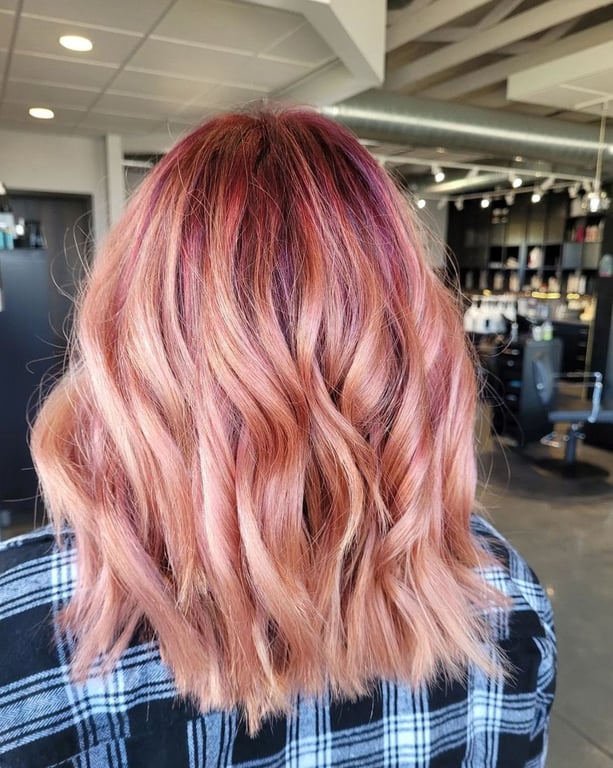 Also Read: Best Hair Color Ideas for 2022 That Will Outshine Your Hair in Any Gig
Sunkissed Highlights for Strawberry Blonde Hair
Are you looking for something comfortable yet stylish? With these 

sunkissed highlights

, you are going to appear divine.

Strawberry blonde hair with sunkissed highlights looks artistic once done. This hairdo can prove to be your best friend. This is a must-try balayage to get that youth touch.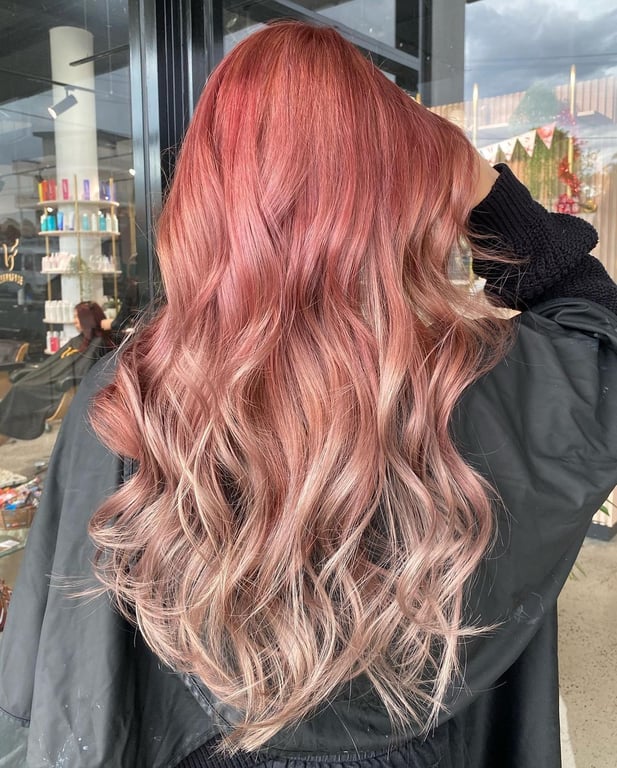 Strawberry Champagne Hair Color
Get the champagne hair colour to add glamor and shine to the hair. This is one of the easiest ways to ditch your mundane hair color and get something desirable.

It suits fair skin ladies perfectly. Add some elegance and charm with this new look of yours.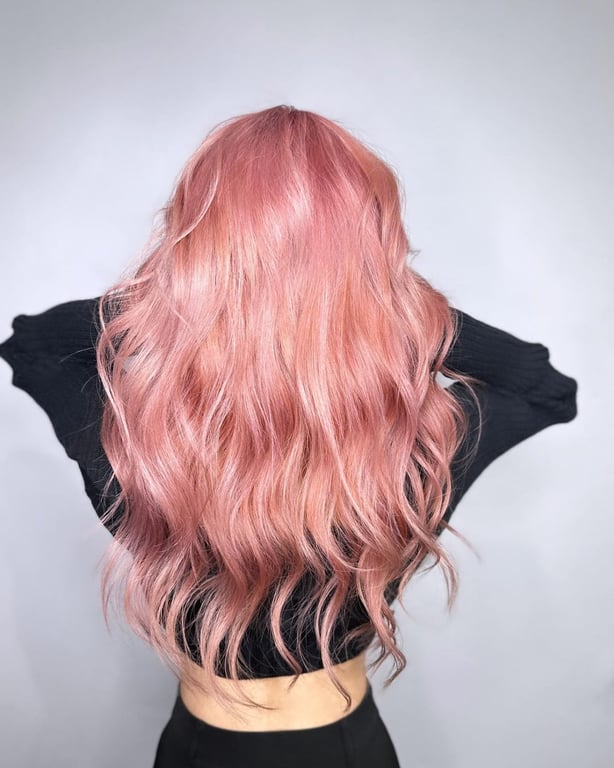 Reference Link – 
Blonde Balayage-FAQ's
How Much Does a Blonde Balayage Cost?
It differs on every person's length of hair and the type of balayage you want whether it is partial, full or in streaks, or any other. The average cost for a blonde balayage is $150 to $ 200.
How Much Is a Blonde Balayage?
It totally depends upon the length of your hair, the type of balayage, and the type of salon. The cost mostly ranges from $ 70 to $ 200.
What Is Blonde Balayage?
*
A balayage is a hand-painted technique of highlighting hair, providing it a unique texture and dimension. Balayage is of various kinds, one such balayage is the trendy and cool blonde balayage.
*A blonde balayage includes blending blonde highlights to your hair, offering you an exceptionally gorgeous and elegant look.
How to Balayage Blonde Hair?
*
When you visit a salon and ask the hairstylist to balayage your blonde hair, they are going to try every possible way to provide you with the uniqueness a balayage offers to every hair.
*A blonde hair is balayage by hand painting your hair with the desired highlights. It is necessary for you to visit a salon to balayage your hair.
How Do You Balayage Dark Hair to Blonde?
* Well, you need to bleach the hair for going total blonde and this is basically not recommended.
* First go for with slow transitions if you have dark hair.