Trying styles is what a girl loves the most. And when it's her hair, she wants everything to be perfect and exceptional. Well, if you are thinking about changing your style and surprising everyone with your new looks, you are at the right place. In this article, you will come across some of the trendy, chic, and elegant blonde highlight hairstyles to give your hair the magic of beauty.
Blonde highlights are becoming the talk of the town and every lady out there wishes to get that blonde touch to their hair. If you are bored carrying the same color for years, giving them some blonde highlights can be just mesmerizing.
Blended Light Brown With Blonde Highlights
This is the ideal style for anyone who wants to avoid going full-on blonde.

Light brown hair with blonde highlights can be your best friend for your next look.

This looks not only subtle but also attractive in an enhanced look.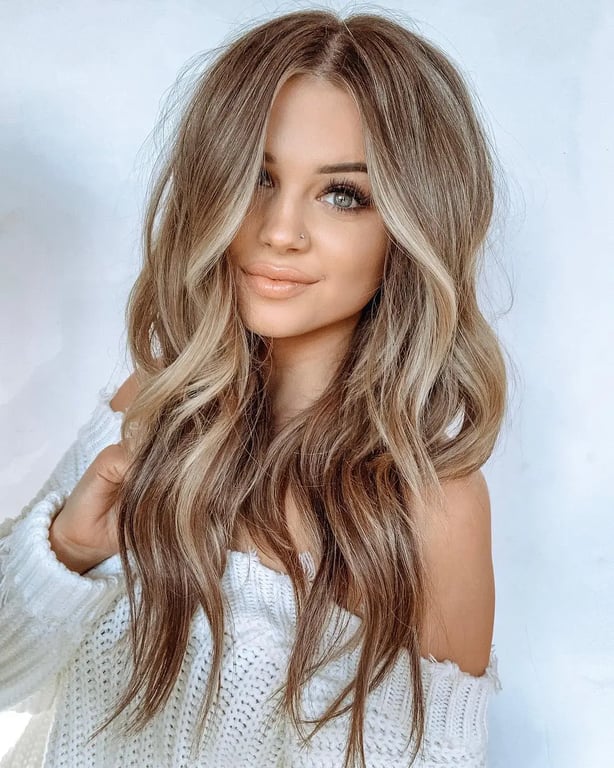 Also Read: Box Braids [latest Designs + DIY Guide]
Icy Blonde Highlights With Lowlights
To give your hair some icy touch, go for icy blonde highlights.

The specialty of this hairstyle is that it offers you more dimension and a modernistic touch to the hair.

With this hairstyle, any dress can be paired with it, and you will look ravishing.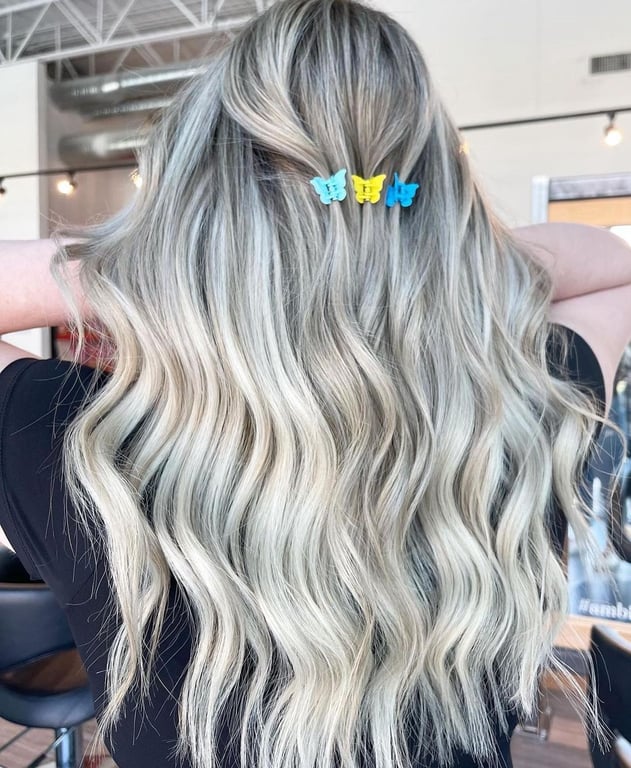 Natural Looking Blonde Highlights
Need help deciding what to choose? 

Well, here is your solution. These natural-looking blonde highlights.
This hair color will help you retain your natural color but with a twist.
Little blonde highlights on your natural hair color to give it a perfect look are what this hair color is famous for.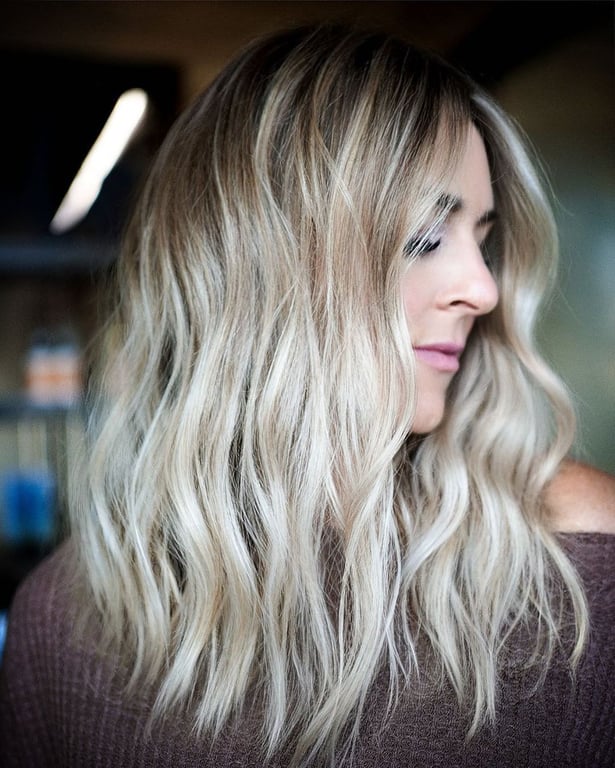 Attractive White Blonde Balayage
Blessed with volume, consider doing balayage. With this blonde balayage, you can earn some massive compliments.

Giving more depth and dimension is the top-notch quality of a balayage. When the thickness is mingled with blonde balayage, it is a deadly combination.

Ladies with voluminous hair should try blonde balayage on their hair.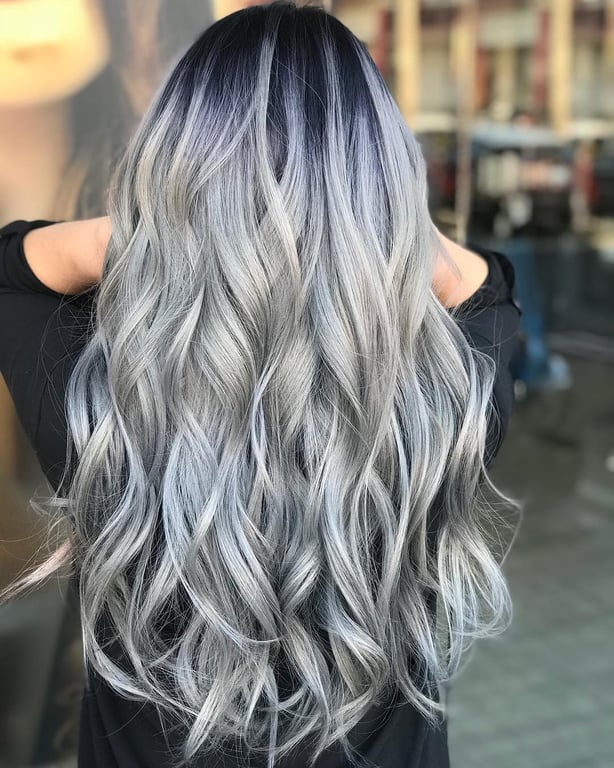 Dirty Blonde Hair With Blonde Highlights
To give your appearance a brighter and warmer look, add some blonde highlights to the dirty blonde hair.

Boost your natural dirty blonde hair with some shades lighter for blondes to enhance the overall look.

This highlight can be very beneficial for women with a wheatish skin tone, as it is known to make your hair and face appear lively and stunning.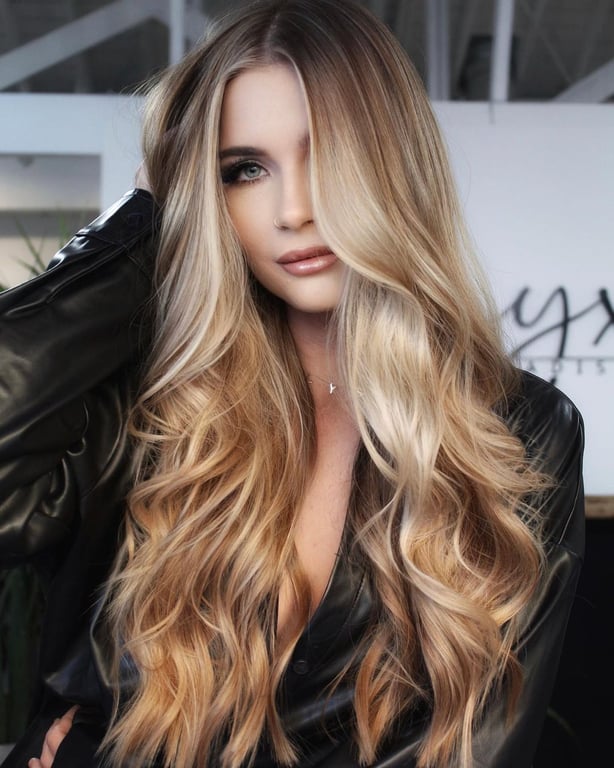 Brunette With Blonde Highlights
Caramel and blonde shades go side by side. This look can be your next all-time favorite.

For brunette-haired ladies, you can add some blonde highlights to your hair.

This is one of the most stunning and stylish hairdos of all time.

Try straightening the hair for a more sleek and finished look.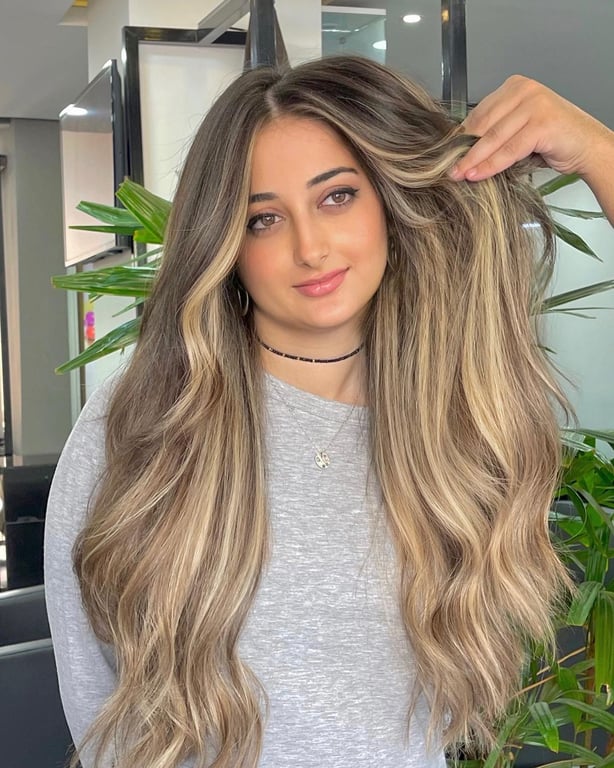 Blonde Highlights on Blonde Hair
You may be wondering how this would even look! Well, it's time for you to know the reality.
Blonde highlights on blonde hair look gorgeous and elegant.
These chic blonde highlights can be your new hair with the same color but with a zest.
Try keeping the roots darker for a more impressive look.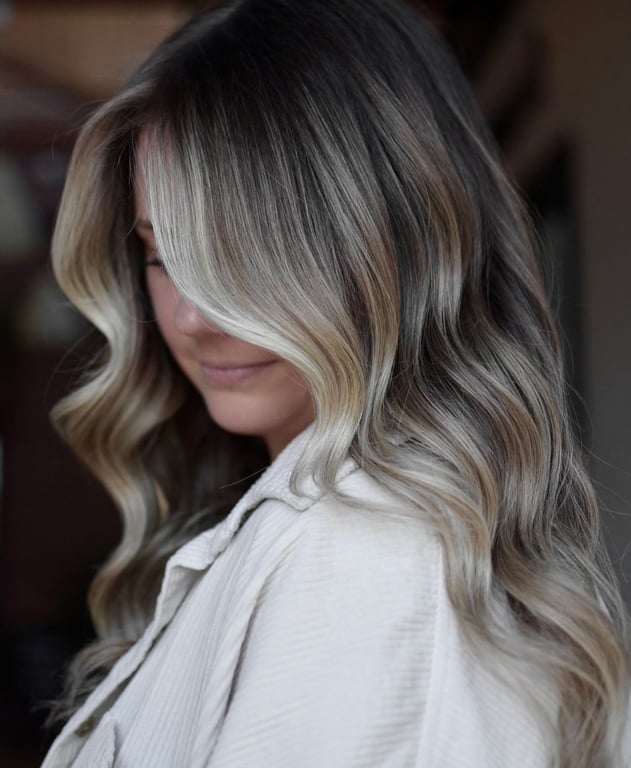 Face Framing Blonde Highlights
Emphasizing the face, this blonde face-framing hair color is a great deal.
Long wavy hairs with blonde highlights on the front strands focus on your facial features.
It can be a style-changer look, and you are going to love it.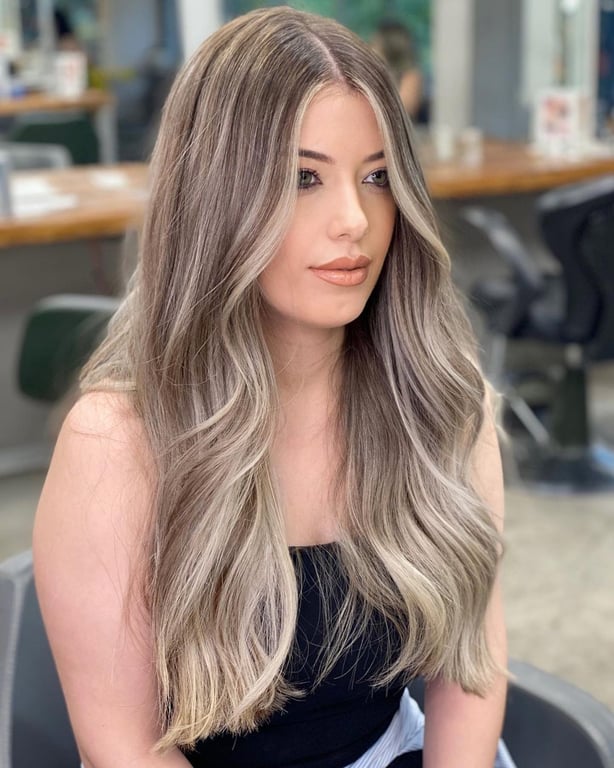 Also Read: Top 13 Dirty Blonde Hair Colors That You Have to Try!
Silver Blonde Highlights
Ready to turn heads towards you? Time to stop searching and get these flawless full-hair blonde highlights with a silver touch.
To make your look more classy and sassy, get a layered cut to add more texture and volume to your hair.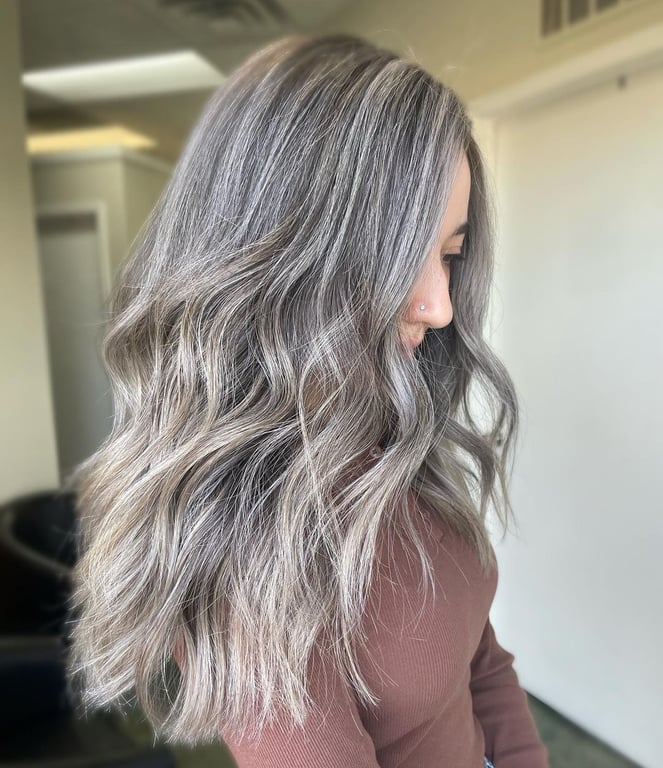 Purple With Lighter Blonde Highlights
Experimenting can always be fun. Ditch the regular boring colors and add some delicate purple to your tresses.

Darker hair with purple strands mingled with light highlights is the fun you have been craving.

This can be the jazziest thing you do and may become the highlight of your beautiful hair.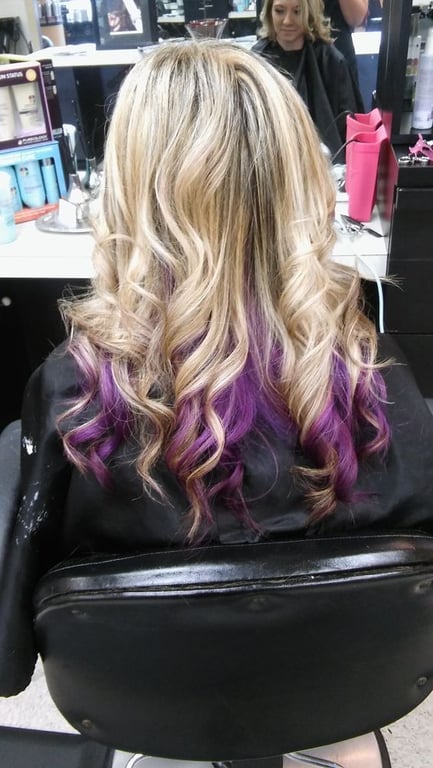 Dark Blonde with Light Blonde Streaks
This can be hard to try for the first time. If you are blessed with naturally dark blonde hair, add some light blonde streaks to increase your hair's richness.

This look

Dark Blonde with Light Blonde Streaks

s very vibrant and vivid due to its highlighting features.

Add beach waves to double the elegance of your hair.
Red Hair With Light Blonde Highlights
Start by chopping the hair to a little above your shoulders.
Light blonde highlights on lighter red hair can benefit you with a speechless appearance.
With this modern and youthful hair, you are sure to win compliments.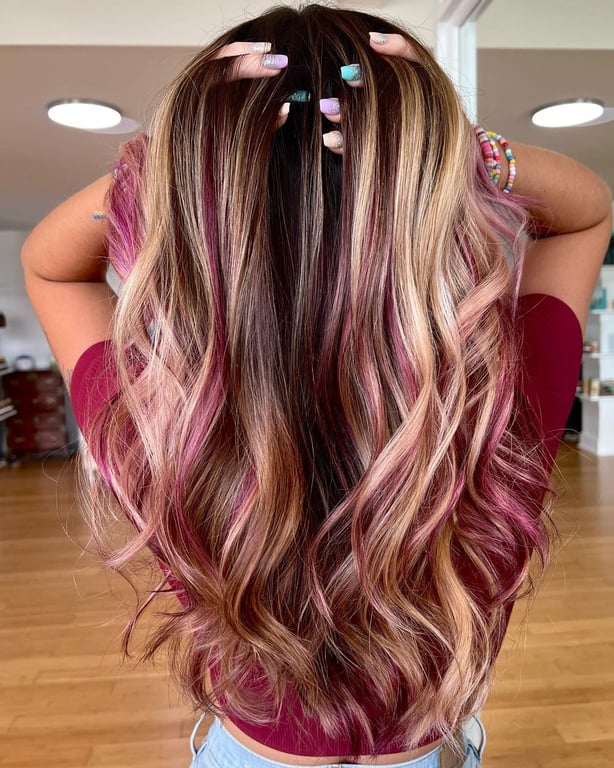 Blonde Highlights for Black Hair
Consider adding blonde to your natural black hair.
Well, this is a very bold step but worth taking.
Black hair looks extremely artistic with the addition of this type of highlight.
This is one of the wildest hair colors you can choose to magnify your hair's beauty.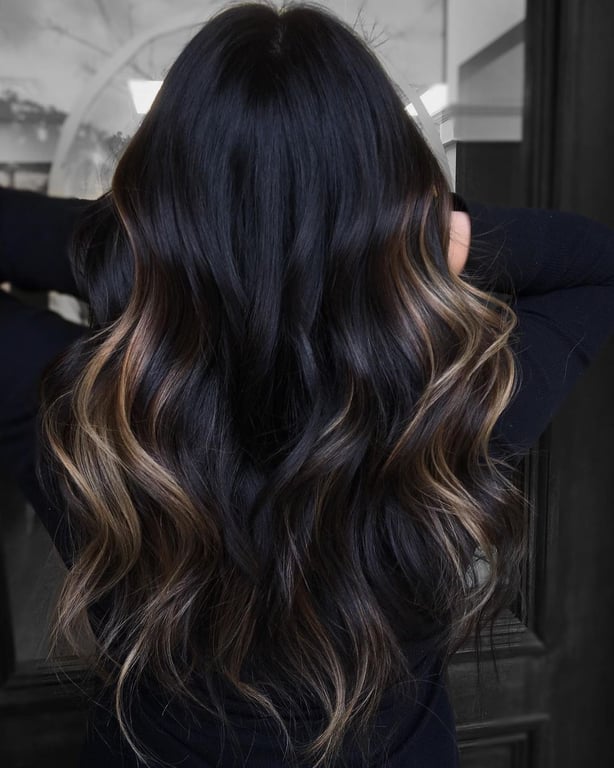 Caramel Brown Base With Money Pieces
Money pieces are an excellent option for enhancing your complexion and focusing on your eyes.

Also, the caramel base with blonde money pieces will give you the most extraordinary vibes, full of style and sassiness.

Add waves for an amped-up look.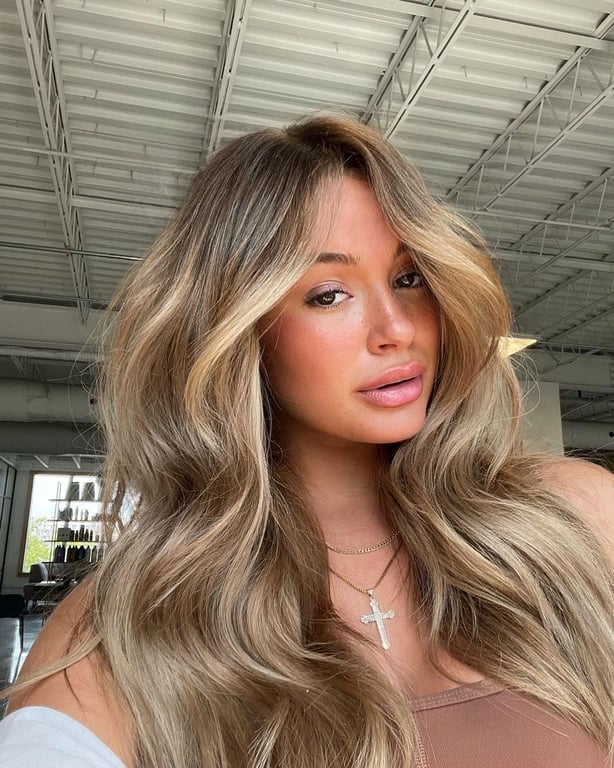 Strawberry Blonde Color
If you are confused about whether or not blonde will suit you, without any doubt, go for these strawberry blonde colors.

Strawberry blonde highlights can do wonders on light brown hair.

Remove the doubt and rock this look in full confidence.
Natural Black Hair With Subtle Highlights for Curly Hair
Curly hair, ladies, this subtle blonde is just for you.

Big black curls, when combined with some blonde highlight, it is the most stunning thing to look at.

This simple, subtle, eye-catching hair color must be on your to-do list.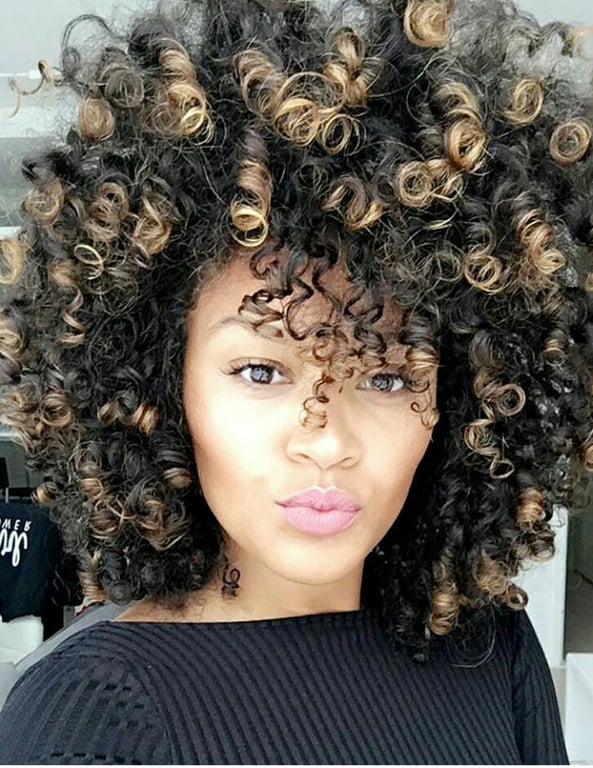 Two-Tone Highlights
These two-tone blonde highlights are ideal for tan skin women.

Keep warm blondes on the roots, and go for ash tips. These two tones will produce a dimensional effect embracing your inner beauty.

This pretty hairdo can win you some very big compliments. If change is what you are seeking, this is a must-try!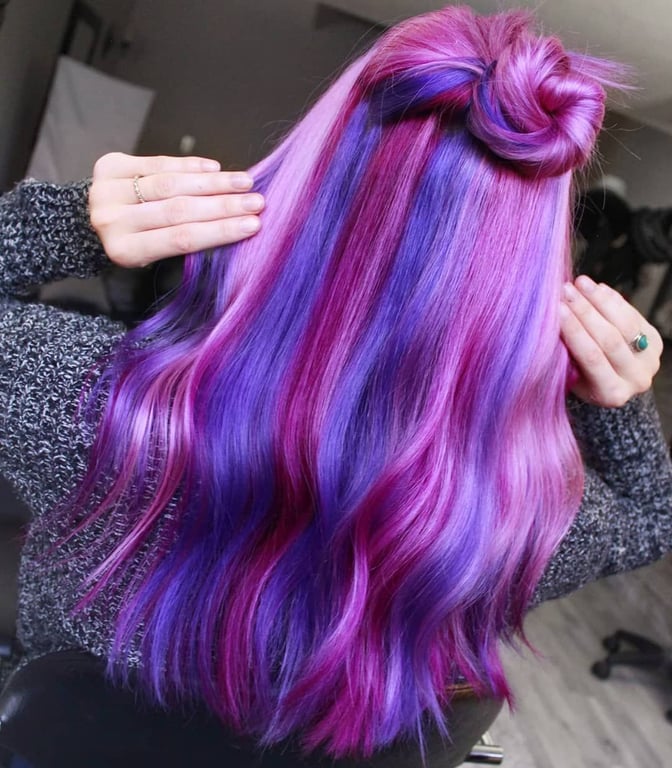 Dark Short Hair
To add a touch of modernity and thoughtfulness to your hair, dark short wavy hairstyles can be the ultimate option to try.
Add blonde highlights to your natural black hair for a sophisticated look.
Display your grace in style and full confidence.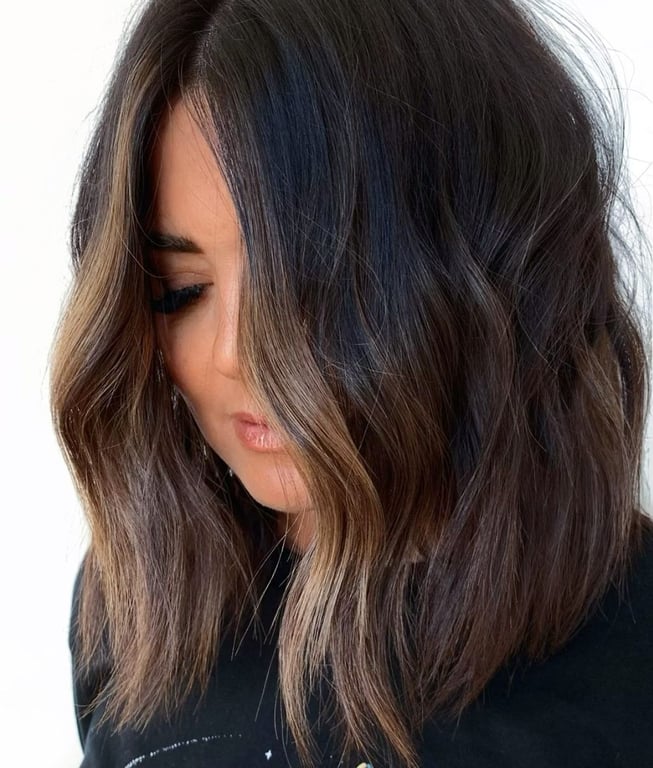 Perfect Red Hair with Blonde Highlights
Shaggy layers in red medium-length hair will add zest and jazz together.
Coloring your red hair with blonde highlights can be your best decision to try this season.
Add beach waves for a more graceful and chic appearance.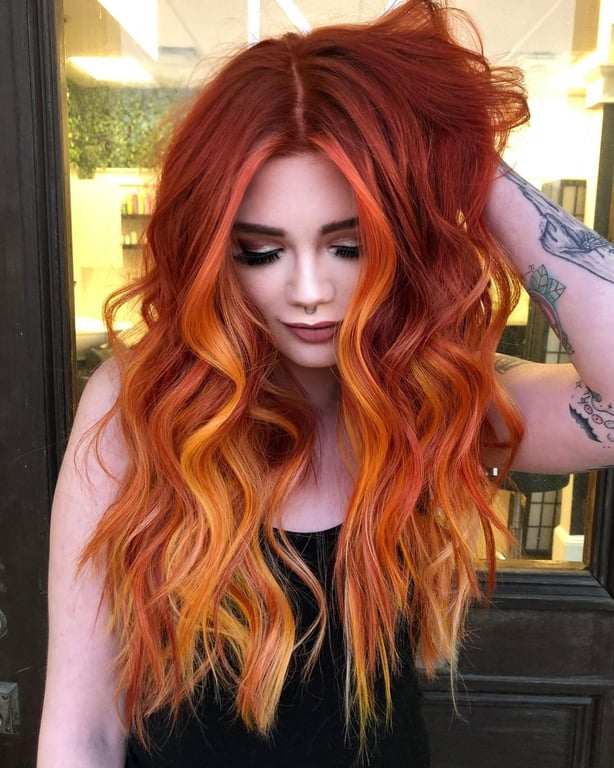 Also Read: Top 13 Knotless Braids Styles that Are Trending Now
Reference Link
Blonde Highlights-FAQ's
What to Know Before Getting Blonde Highlights?
* Check your face frame, and see what color will suit you the best.
* Do not go for many color combinations.
* Choose blondes that add depth and dimension to your hair.
* Take very good care of the hair after getting the highlights.
How Long Do Blonde Highlights Last?
*Due to the growth of your roots, you need a full coloring every four to eight weeks.
*While the highlights can last up to two to three months.
How Do You Keep Blonde Highlights From Fading?
*Every lady wants to protect their beautiful blonde highlights but keeping them away from fading needs your attention.
*Do not use hot water for washing your hair.
*Use coconut oil. Always use suitable hair products that suit you and your hair.
How Soon Can I Wash My Hair After Getting Highlights?
It's better to wait for at least 48 to 72 hours before washing the hair to ensure proper coverage.
After getting highlights it is advised not to wash your hair very often to avoid fading of the color.
How to Take Care of the Hair After Highlights?
*Correct use of the shampoo. Use a gentler one to ensure proper washing as well as maintenance of the highlights.
*Use deep conditioning.
*Avoid unnecessary heat and chemicals.
*Use oil to act as a shield to avoid fading of the color.
*Ask your hairstylist to give you a glossy treatment for a shiner and an impressive look for a longer time.
How Often Do Blonde Highlights Be Touched Up?
*Depending upon your hair type and the type of highlights you are getting, it is better to visit the salon after 6 to 8 weeks for touch-ups.
How Do You Keep Blonde Highlights in Dark Hair?
* To maintain your blonde highlights on the dark hair, you need to take proper care.
* Use a purple shampoo every 2 to 3 weeks to keep the blonde intact and fresh.
* You can choose any good purple shampoo that best suits you and is not harsh on your hair.