Choosing whether to get Box Braids With Beads or not? And if yes, then which one? Worry no more! There may be dozens of variations out there, therefore we'll help you pick the 'one' style made for only you. Take a glance at the top 13 stunning styles we have carefully hand-picked for you. 
Beaded Braids on Side Bangs
Bless your side bangs with some transparent beads to blend all the components of your overall look.

Don't just wait for the trend to pass! It's a forever beauty, try it yourself and amaze everyone with your sexy side.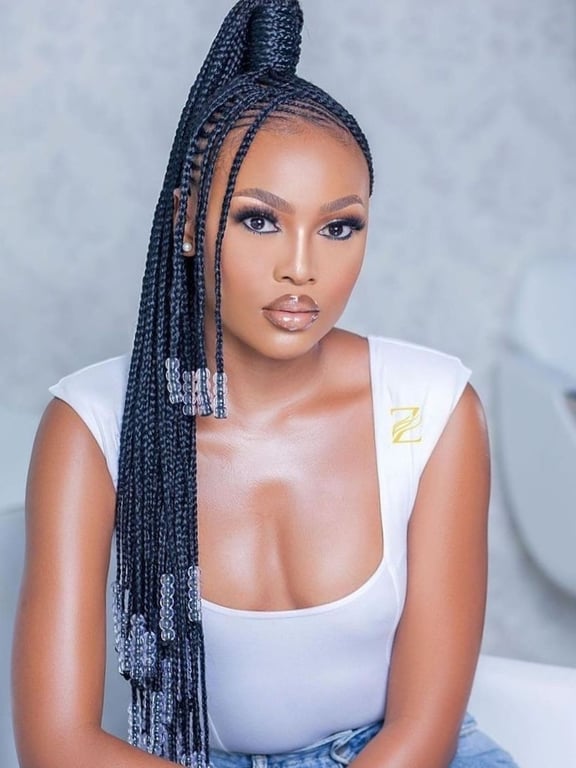 Beads on Scalp Braids
This heavenly masterpiece not only emphasizes your scalp with an elegant side but has a traditional touch to it. What else can you ask for?

The scalp is well complemented by plenty of beads and cuffs.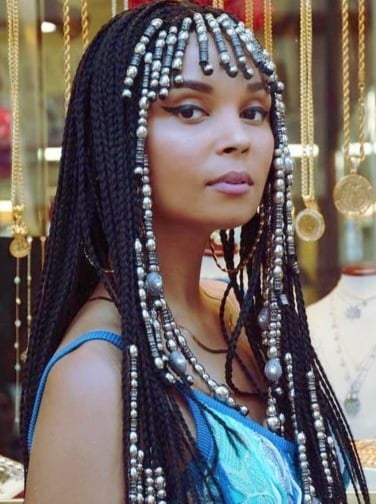 Also Read: 9 Drop Fade Haircut: Give Yourself A Modern look With This Haircut
Beaded Box Braids with Bangs
Try pairing up the cutesy bangs with your boxer braids and adding colorful beads to them. 

If you have a long scalp, then this is a must-try pick, as it will not only spice up your looks but make you look like a model ready to rock a red carpet.   
Beads on Braided Ponytail
High ponytails are always as elegant as they come. 

What if we were to combine them with the boxer braids and beads? 

The ravishing result will most likely blow your mind!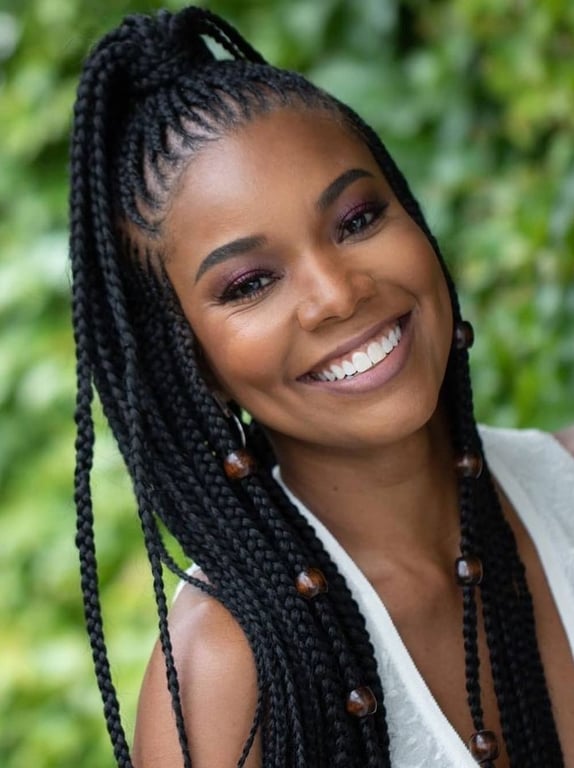 Beads on Knotless Braids
Customize your knotless braids with traditional wooden beads or with cornrow braids.

As a cherry on top, you can leave some curled hair unbraided in between.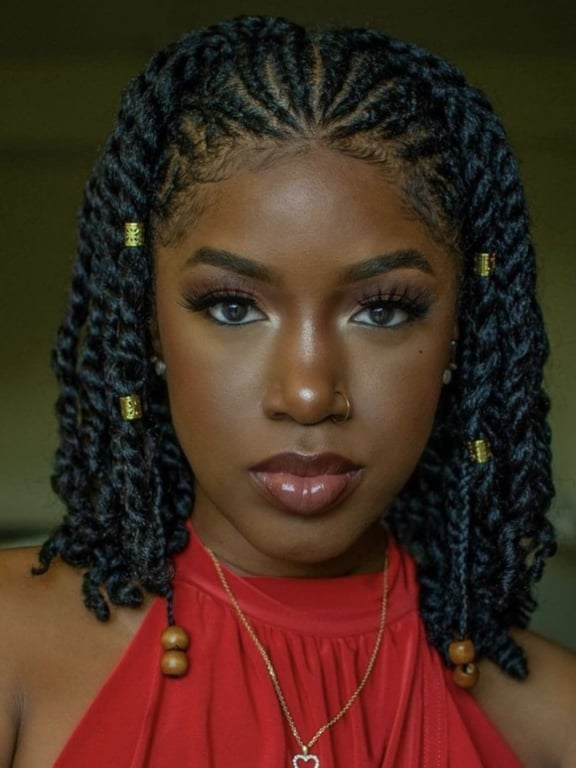 Beads on Braided Bob
The superiority of this look will be more than enough to turn every head at you. 

Try it with some light makeup and accessories.

 
Box Braids with Fulani Beads 
With everyone on the internet fawning over the fulani beads, it's high time you level up your game as well.

The natural beauty of the fulani beads will make you the star of any event.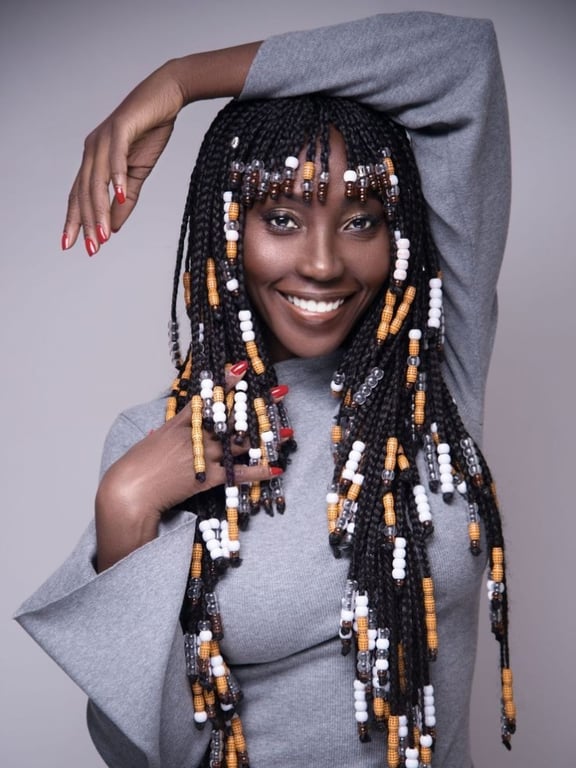 Beads on Braids with Curly Ends
For a hot and spicy touch to your braids, leave the ends unbraided and curl them up. 

Do you have long curly hair? Then trust us when we say, this is for you!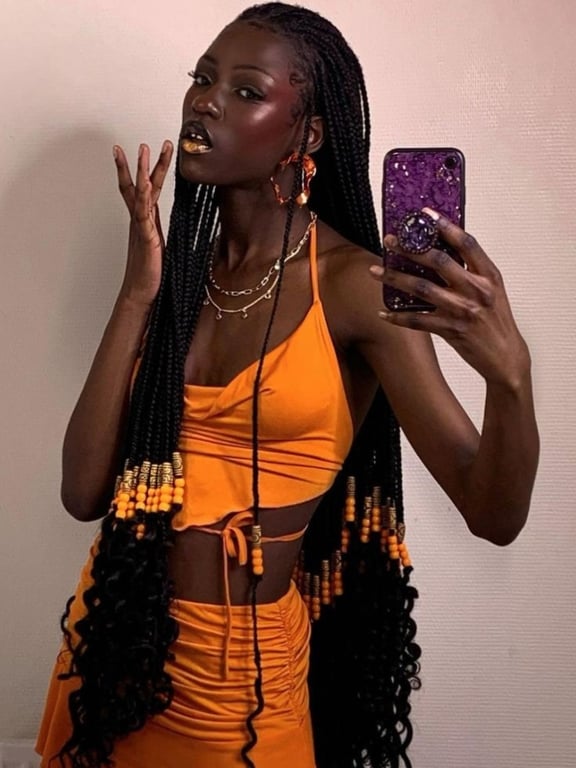 Also Read: High Drop Fade: 15 Cool Styles to Make a Fashion Statement
Beaded Braids on Short Hair 
If you think you must have long hair to the beaded box braids, you couldn't have been more wrong! 

Add a few beads to your short locks and there is not a single hairstyle out there that can compete with this style.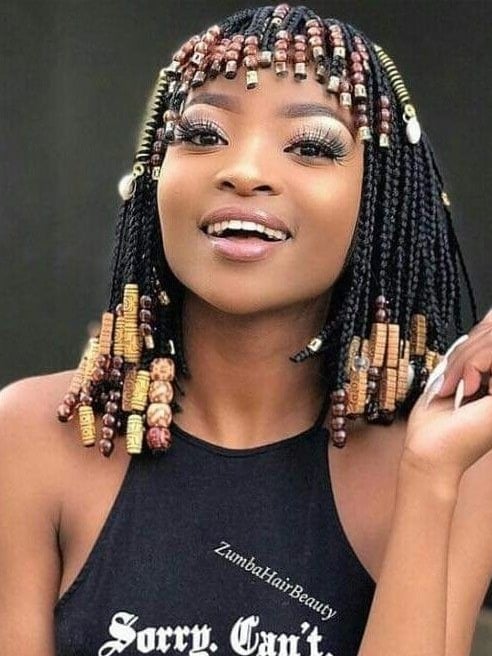 Cornrows and Beaded Boxer Braids 
For 2023, funk up your cornrows by adding wooden beads or colorful cuffs to them!

The hotness of this style is sure to transform you into a diva.
Beads on Jumbo Box Braids 
Give your jumbo box braids a brilliant makeover by throwing in some fancy cuffs and beads. 

Style it in a ponytail or a bun to own this look.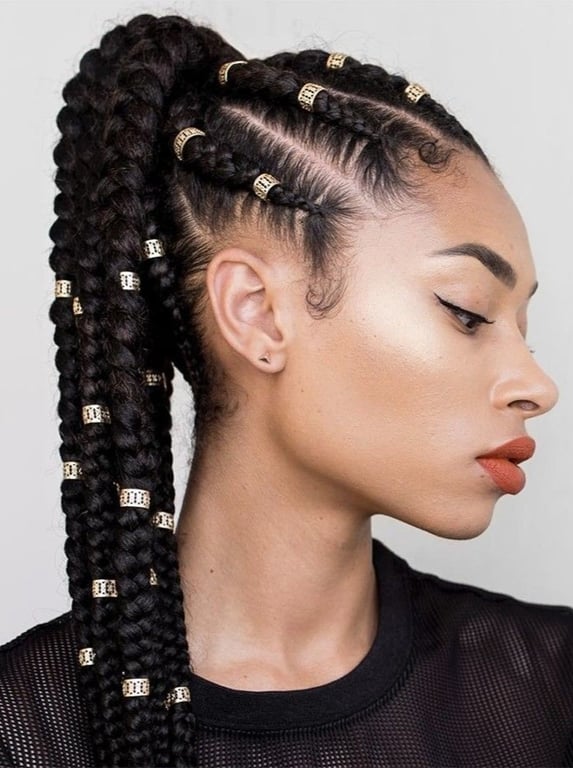 Central Parted Beads on Braids
In this stunning look, hair is parted at the center as the long braids extend down with beautiful beads at their ends. 

You can ace this hairstyle with long as well as short hair with a perfect blend of colorful beads of your choice.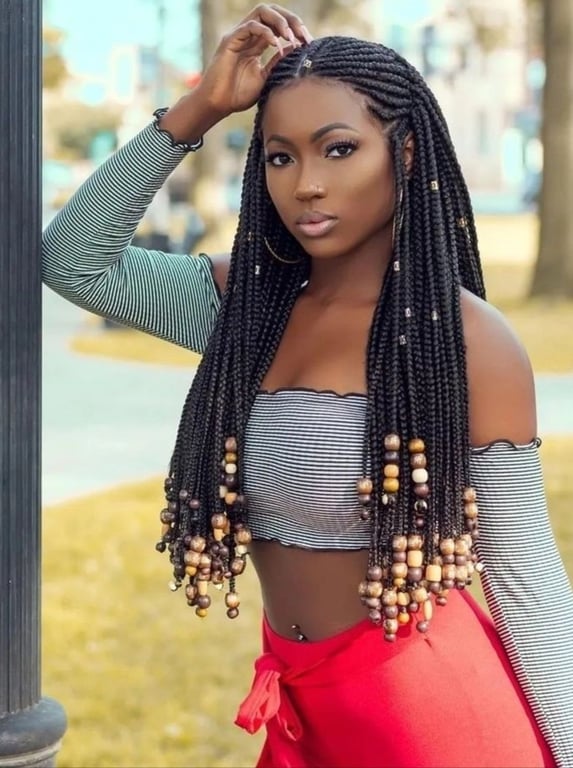 Also Read:  7 Fluffy Edgar Haircut: Unlock Your Charming Side This 2023!
Side Swept Beaded Box Braids
Are you missing out on this exceptionally gorgeous hairstyle?

Join the trend by just simply asking your barber to replicate this breathtaking hairstyle.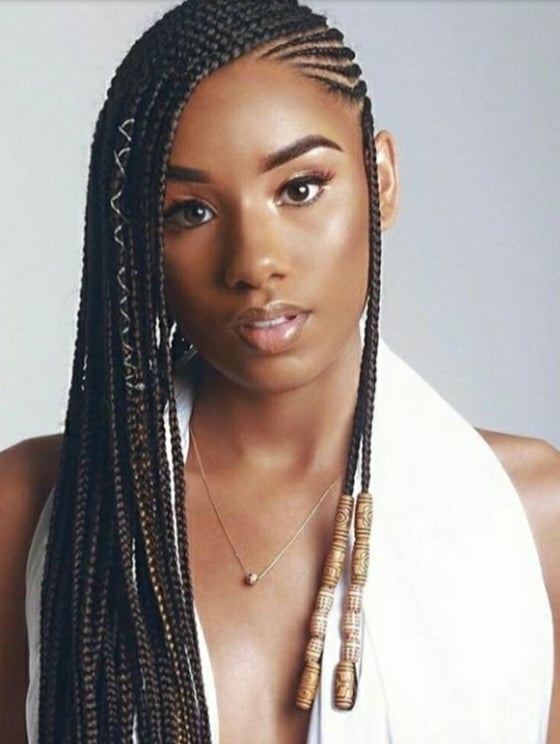 Conclusion:
Don't miss out on these breathtaking box braids with beaded hairstyles! Be the next sensational hot topic on social media and rock your brand-new look with some fancy beads and cuffs.
Reference Link
Box Braids with Beads: FAQ
What Are Box Braids with Beads Called?
*An another name for 'Box braids with beads' is 'Cornrows'. 
*These terms are interchangeable as they both have three strands tightly interwoven to the scalp.
How Do You Put Beads in Box Braids?
*Wetting hair with water.
*Using a floss or a thread to add beads while braiding.
*Tying a rubber band around a strand and sliding the bead in.
Do Box Braids Destroy Your Hair?
*On the contrary, this protective style locks moisture in and alleviates any damage. 
*However if worn tightly or left unattended for a long period, your hair may start to become weak.
Can You Put Beads in Box Braids?
*Yes, the beads only add up to the charm of your box braids.
*It lasts  4-6 weeks. In that period moisturize and smooth out the edges from time to time.