Boys fade haircut are frequently quite similar to men's haircuts, with some changes to look age appropriate. Fade haircuts are not only fashionable among adults but also among boys. They are available in a variety of designs, shapes, lengths, and textures to ensure that the inner fashionista in your kid may find the perfect fit. Do you not want to take our word for it? Check out our guide to know about the different types of fade haircuts for boys. 
Boys Fade Haircut
The fade might begin high on the head above the temples, low on the head above the hairline, or in the middle.

Hair can be short or long or flat or spiky, straight or curly, on top.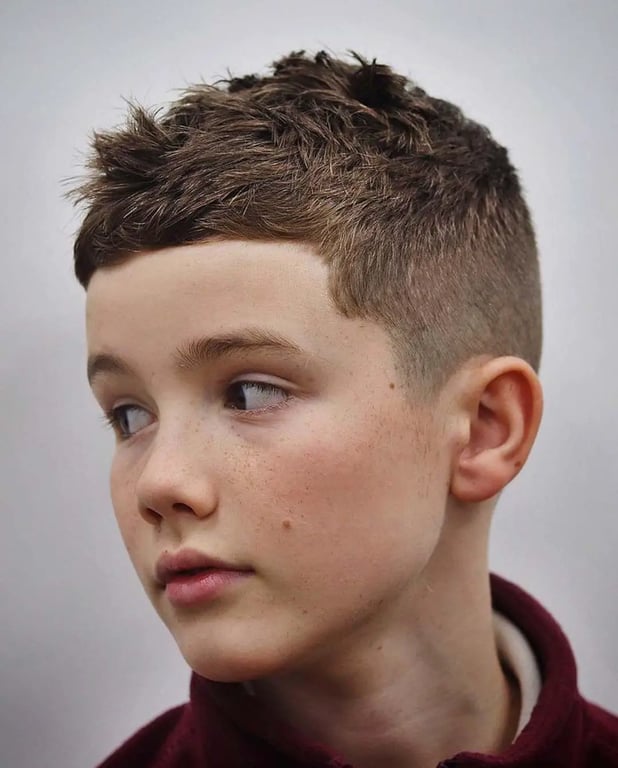 Little Boys Fade Haircut
Low fades are ideal for little boys with medium-length to longer hairstyles who want their hair to appear thicker. 

Style it with a cute comb-over, a spiky hairstyle, or a classic messy top.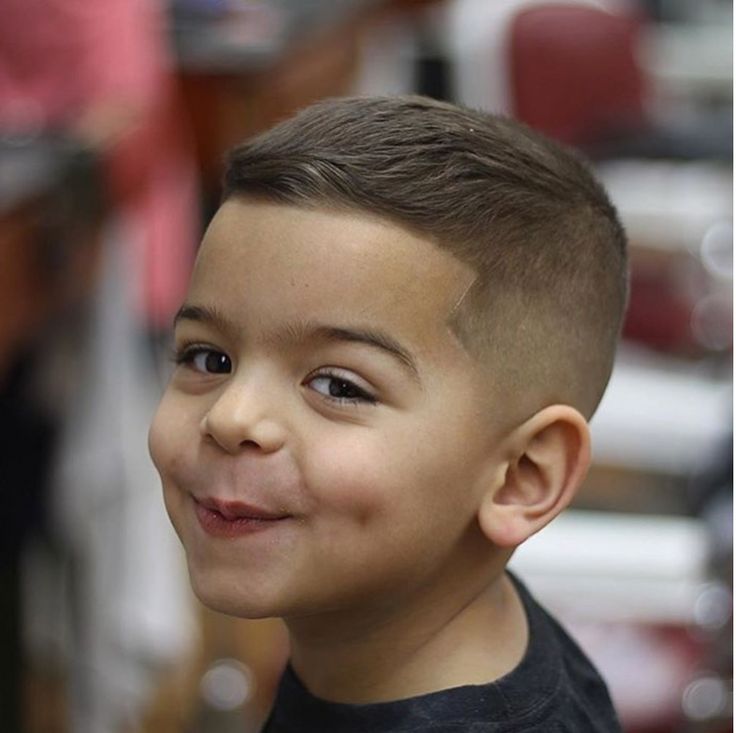 Also Read: 15 Trending Drop Fade Haircut Ideas For Men
Black Boys Fade Haircut
You can pair Black boy hairstyles with a fade to tame the wild locks. 

Because it takes the hair off the sides, it makes it much easier to maintain the rest of the mane.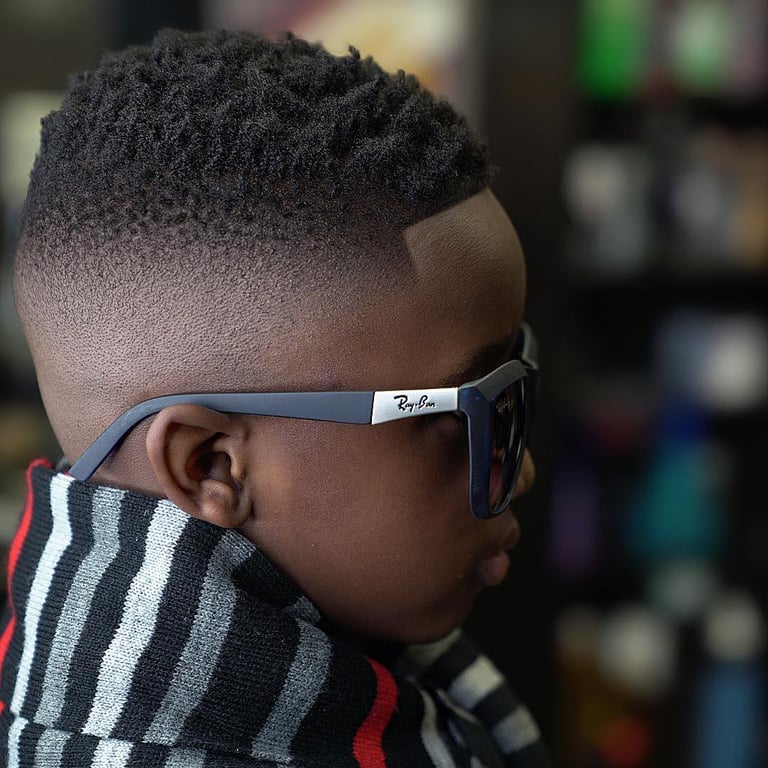 Boy Haircut Fade Long On Top
Long hair on top and short hair on the sides and back are very fashionable.

The top hair can be wrapped into a bun or left loose and free.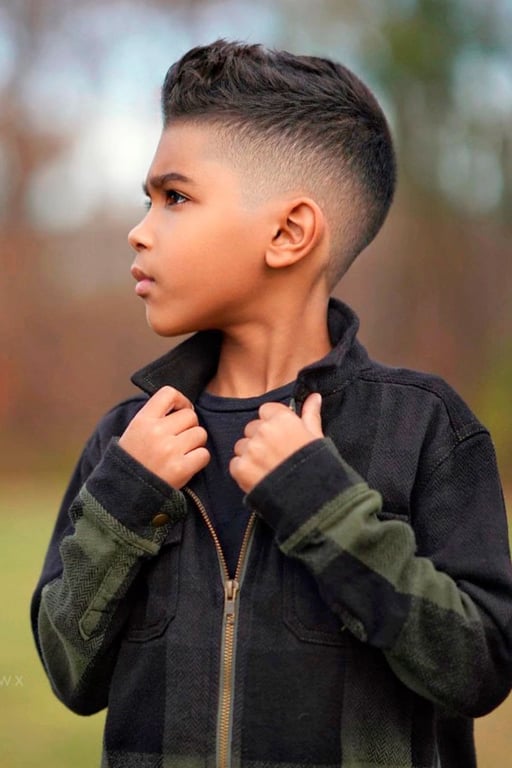 Low Fade Haircut Black Boy
A low black boys fade haircut enables you to achieve a precise and clean silhouette without the haircut being too strong. 

However, you can choose any style for the top, such as 360-degree waves or a Frohawk.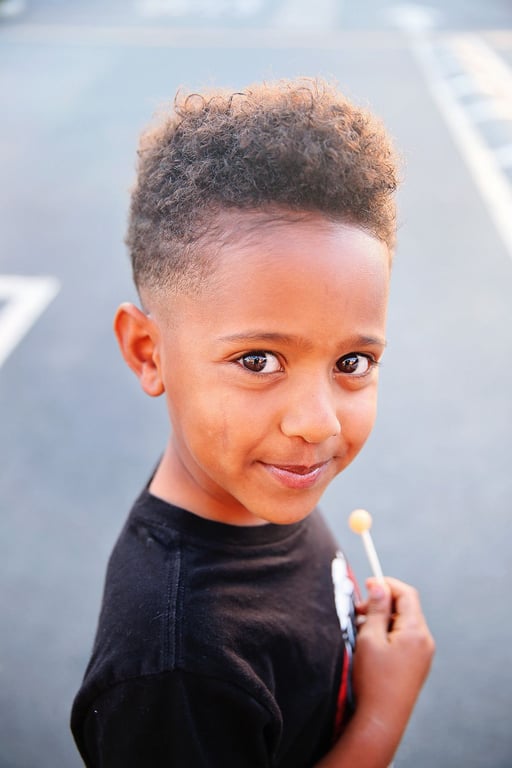 Also Read: Nail These Classic 21 Black Mens Fade Haircut With Ease
Toddler Boy Fade Haircut 
You can never go wrong with a fade when seeking short, low-maintenance toddler boy haircuts.

It doesn't take much work to maintain your child's hair in a nice and tidy state because it removes the majority of the hair from the sides.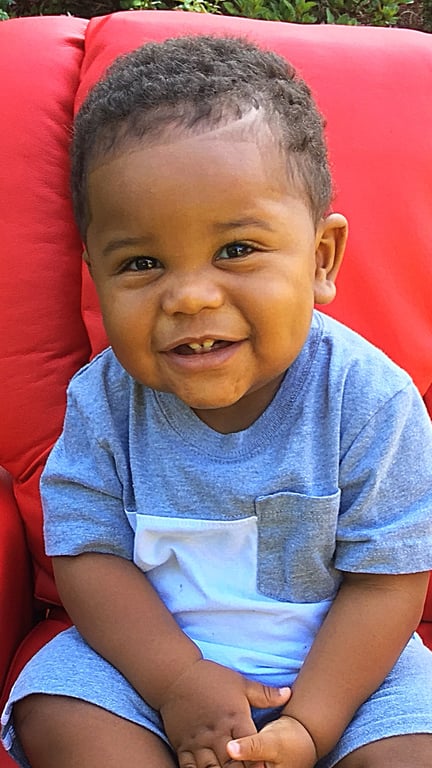 Short Fade Haircut Boys
This short boys fade haircut is perfect for boys who want to be active and like a simple hairdo that offers comfort and versatility. 

The skin fade on both sides of the head delightfully contrasts with the quirky pattern on top.
Boy Fade Haircuts With Designs 
This boys fade haircut is where one can utilize their imagination to create a truly unique look that no one else has. 

Visit a skilled barber who can add a wonderful design to your son's haircut.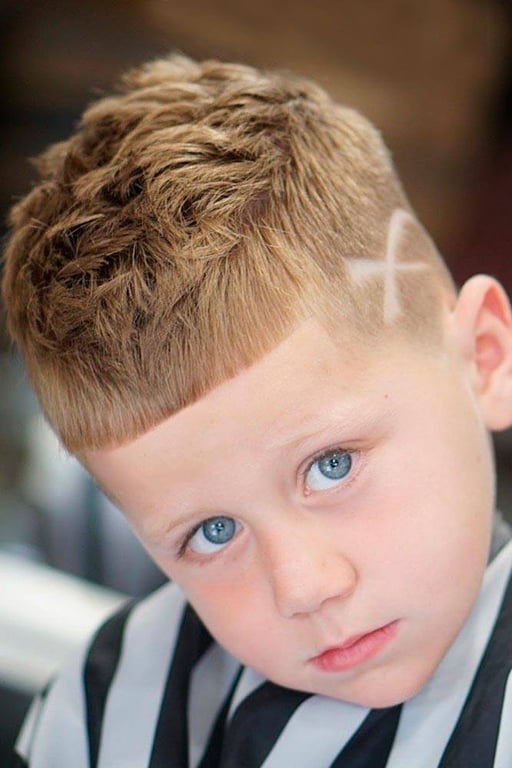 Mixed Boy Haircuts Fade
Hairstyles for mixed boys must be picked with care.

When maintained and trimmed regularly, this boys fade haircut looks fantastic.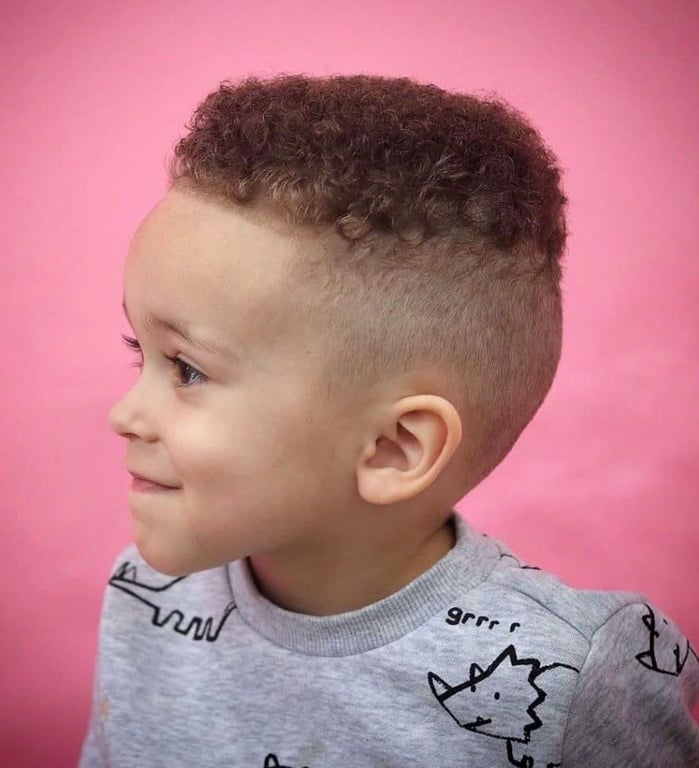 Black Boy Fade Haircuts With Designs
A great design is a fun approach to updating and personalizing a standard style. 

This boys fade haircut provides a terrific canvas for a colorful design, and the fuller and heavier curls on top provide a nice contrast.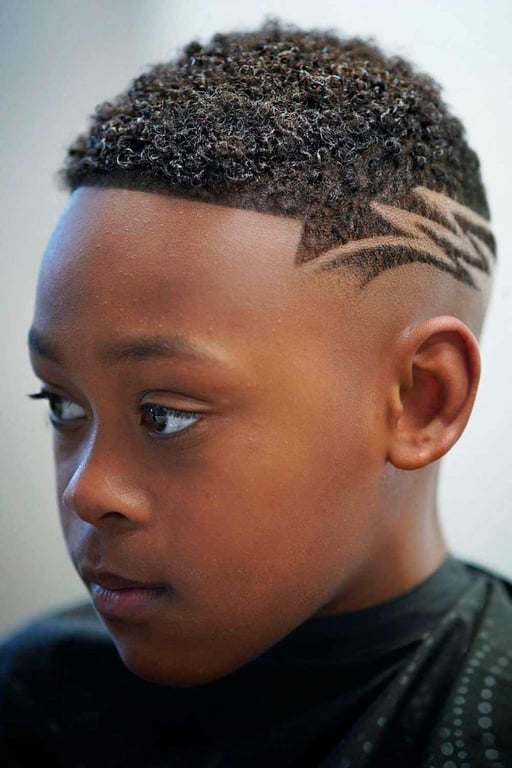 Toddler Boy Fade Haircut Black
Black toddler boys who like a sleeker, more put-together look will appreciate the way the bare skin on the back of their heads looks when they choose the fade. 

The focus of the style is on the top of the head.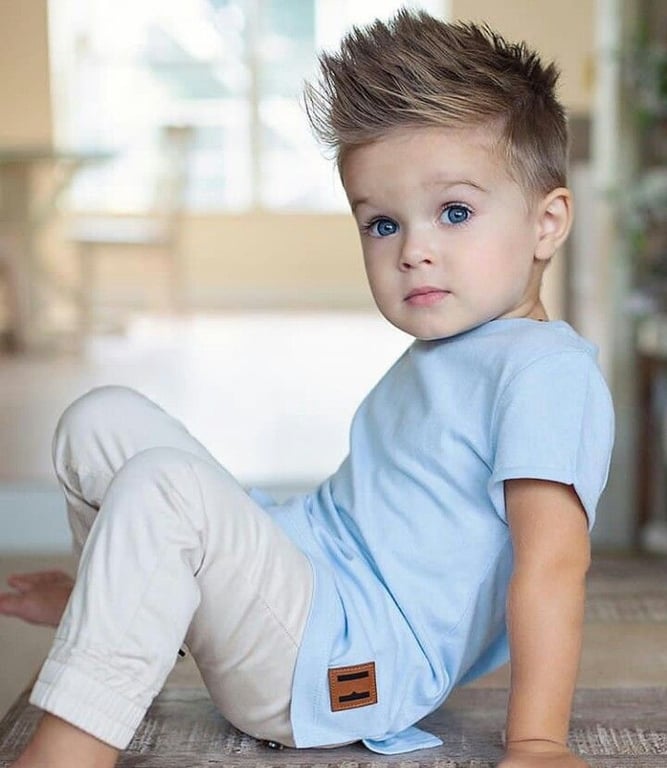 Also Read: 15 Medium Fade Haircut Styles For A Breathtaking Look
Boys Fade Haircut With Fringe
The current interpretation of the traditional fade is here to modify your perception of the boys fade haircut. 

The sides are highlighted by a fade, and the top is finished with a choppy fringe.
Clean Side Taper Boys Fade Haircut
The top should be cut in varied length layers, with the longest in front and the shortest in the rear, and the sides should be adorned with a taper fade.

For a dapper look, divide the hair on top with a side part and brush it all up and to the side.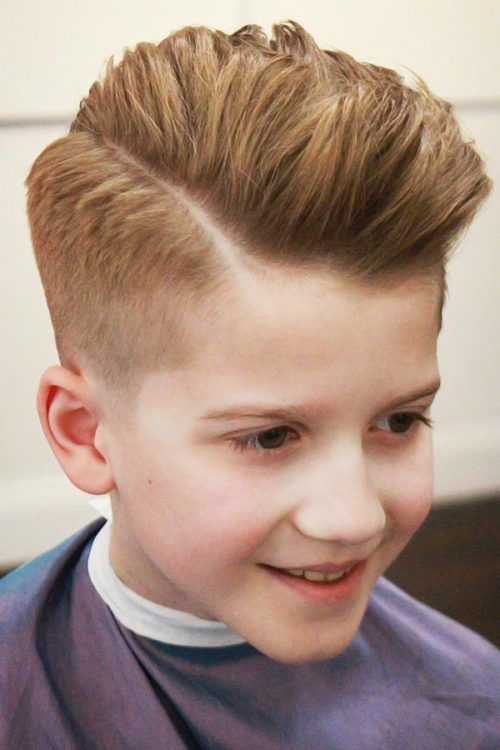 Curly Boys Fade Haircut
Little boys with curly hair can go for a high fade with sharp edges.

This haircut not only manages the curly chaos but also elevates the traditional hair type.
Slicked Back Boys Fade Haircut
This is the fresh face of the popular fade hairstyle. 

The modern yet classic fade undercut with slicked back hair on top has become one of the most flawless and defined hairstyles ever seen for kids.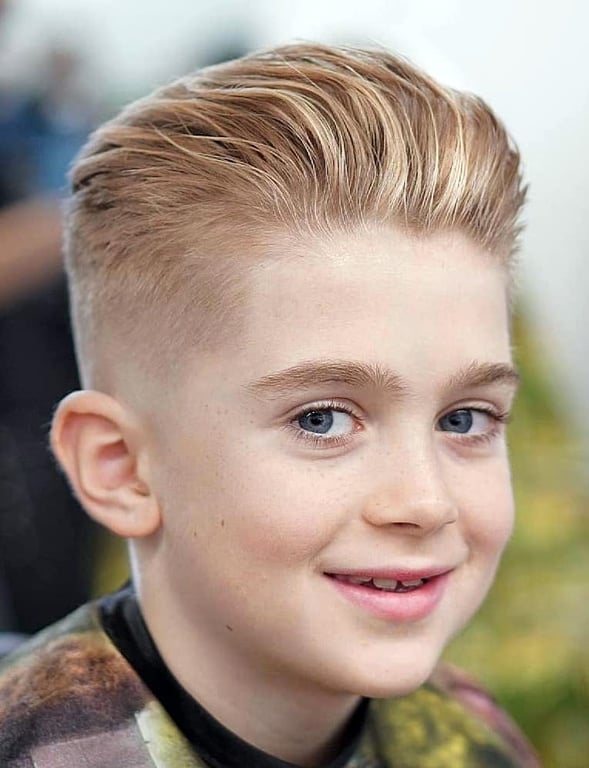 Conclusion
Choosing the best boys fade haircut is an excellent method to begin your boy's self-identification. It is a low-maintenance cut to give your little boy a clean yet stylish look. 
Reference Link
Boys Fade Haircut -FAQ'S
How To Fade Little Boy Haircuts
* You can fade your little boy's haircut by tapering the hair so that it gradually "fades" into the skin, leaving it longer on top and trimming closer down the sides and back. 
* You can style the fade with your desired style. You can refer to our article for the different variations of the fade.
How To Do A Boys Fade Haircut
* The good news is that boys fade haircut don't always necessitate a trip to the barbershop or salon. 
* You can cut your child's hair at home if you have the correct barber supplies, cutting skills, and recommendations.