With style and fashion expanding each day, life offers you countless ways to rejuvenate yourself and that too effortlessly. When talking about change, what's better than a haircut providing you with a sober and charming look? The burst fade curly hair might be what you are looking for! For all those men struggling to find a haircut that defines their curly hair and becomes their statement style, the burst fade is your answer.
The burst fade consists of longer hair at the back replicating the ear shape and bursts near the neck. The lining of the hair is tapered near the ear. Well, a burst fade looks fantastic on pretty much every hair length and texture. It is one way of adding newness to your regular hair. The burst fade for curly hair presents varieties you could look into. See what these haircuts behold for you!
Burst Fade Mullet Curly Hair
Shorter sides with longer back and top are what this mullet offers your personality.

It is stylish, laid back, and an extreme version of the burst fade for curly-haired men.
Low Burst Fade Curly Hair
Famous among black men, this low burst fade for curly hair is another stylish way to level up your haircut.

The look is sober yet enticing and offers you greater chances of versatility.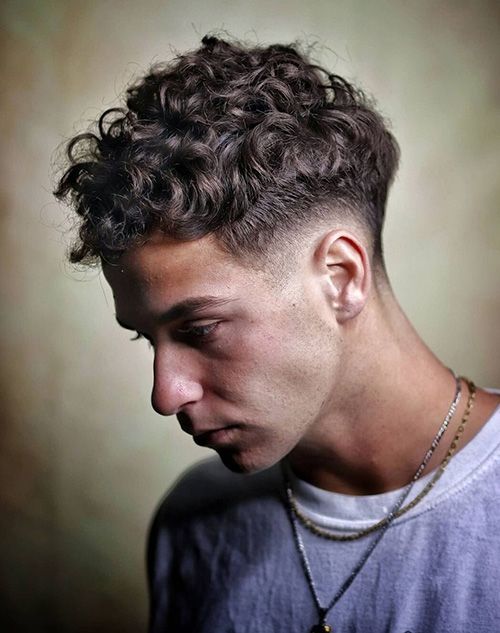 Also Read: 15 Burst Fade Mohawk Styles: The Iconic Combination
High Burst Fade Curly Hair
The high fade has already established itself as the season's neatest and most stunning look.

And when the high fade is paired with the burst fade curly hair, the look is worth your time! It can be paired with any outfit.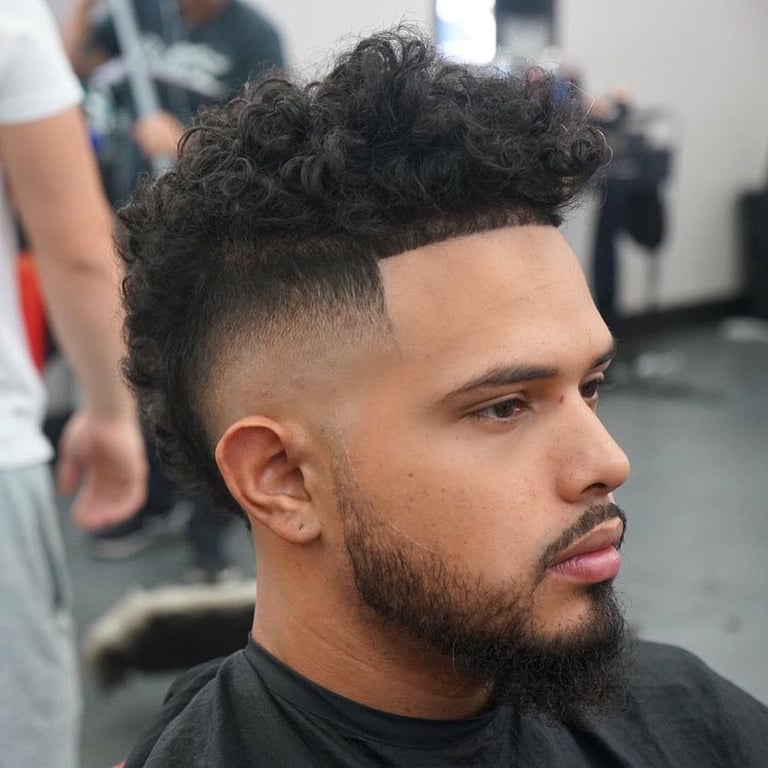 Burst Taper Fade Curly Hair
Get the taper on the lower sides and style the curly top as you desire.

This unique take on the burst fade is something to consider. Besides providing you with an offbeat look, it enhances your personality.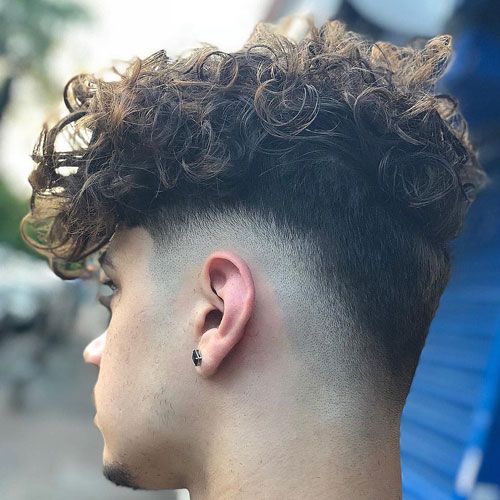 Burst Fade Mohawk Curly Hair
For a flattering style, black men could replicate the burst fade mohawk anytime.

The afro hair would look fashionably hot and stunning with the burst fade. So, go for it!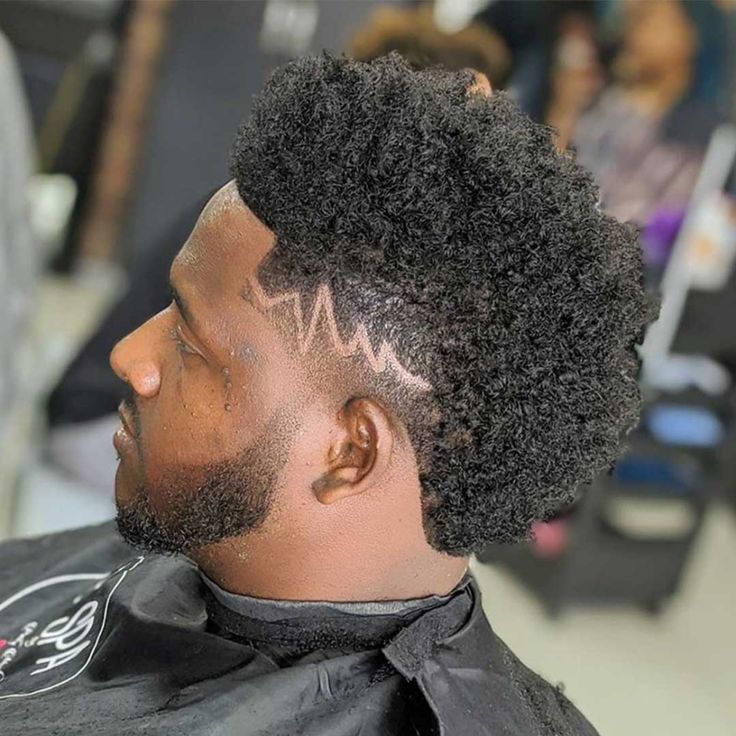 Burst Fade Long Curly Hair
If you like keeping your curls long and trendy, the burst fade is ideal.

Focusing on the edge of the hairline, this rounded burst fade is an intensive way of enhancing your long curls. Style it in a bun for a wild look.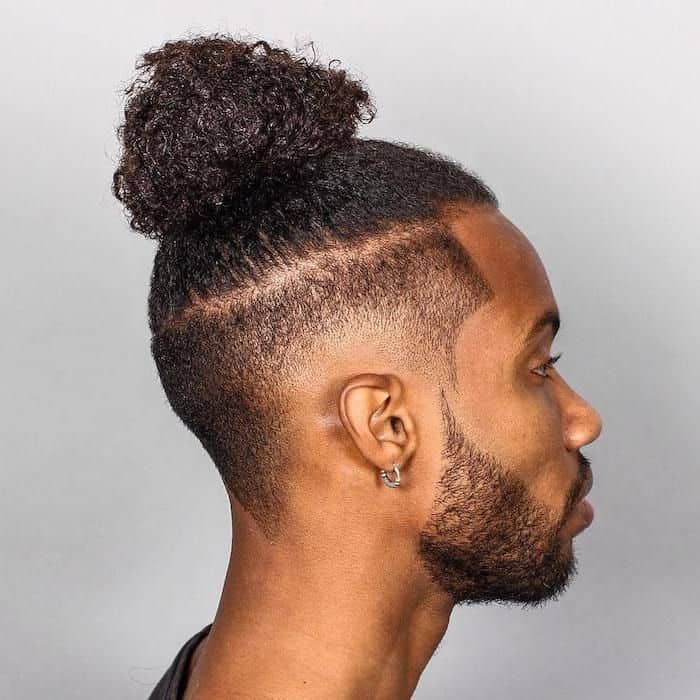 Mid Burst Fade Curly Hair
Mid fade is known for its eye-catching and suitable face quality.

When the mid fade is blended with the burst fade, the look is inviting and attractive.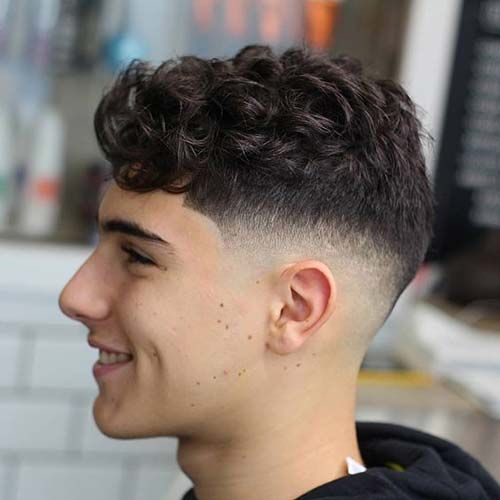 Burst Fade V Cut Curly Hair
Get a V cut at the back followed by a burst fade to create a smooth transition in your hairstyle.

This prominent design will make your haircut look exclusively unique and stylish.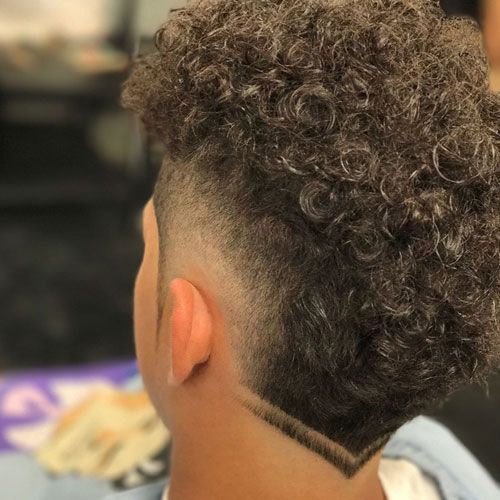 Also Read: 9 Charismatic Low Taper Haircut: Add Chicness to Your Style!
Burst Fade With Messy Fringe
Sometimes messiness is all you could ask for to become your dapper version.

The burst fade combined with a messy fringe is the hottest and most sensual hairdo best known for amplifying your look. A must-try!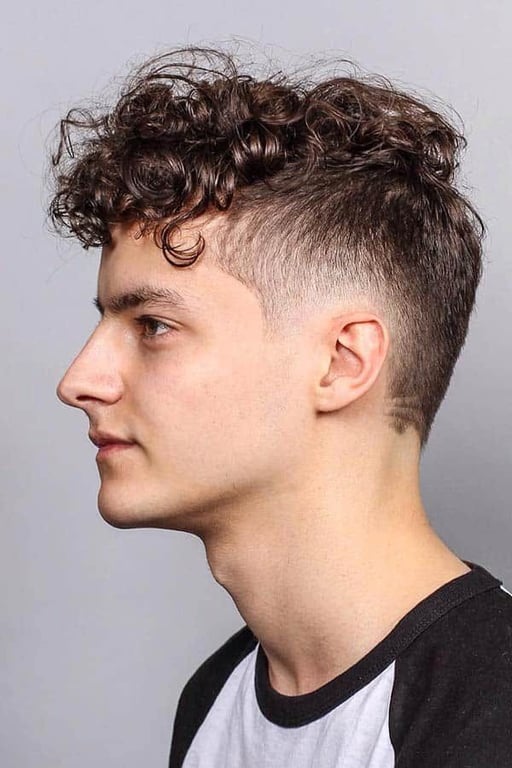 Buzz Cut Burst Fade
The minimalist look of the burst fade is effortless, easy to maintain, and great when styled correctly.

Get the buzz fade and rock it like a pro!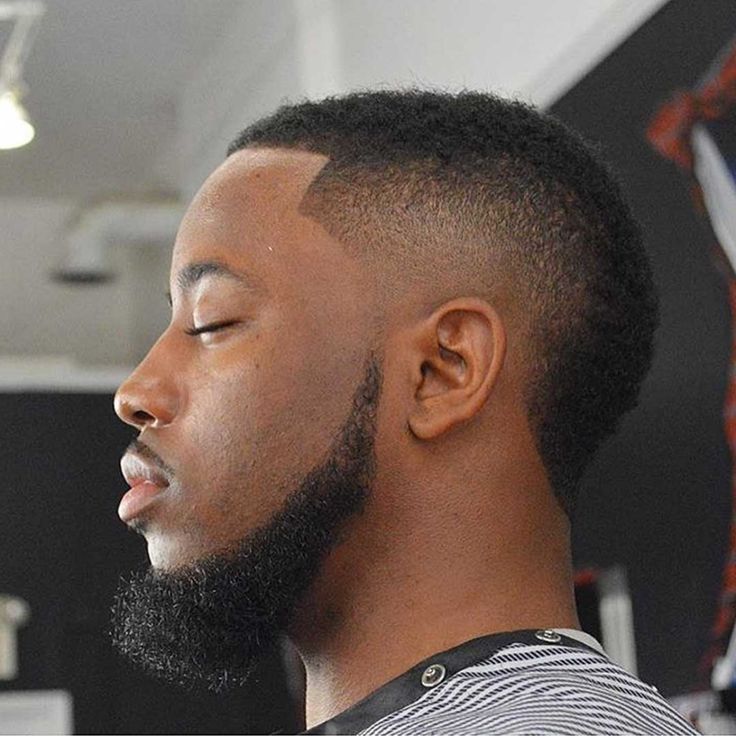 Burst Fade Curly Hair
This classic take on the burst fade is a pleasant look.

It looks stylish, carefree and gracious once styled perfectly. So, transitioning to your curly hair as a burst fade is stunning.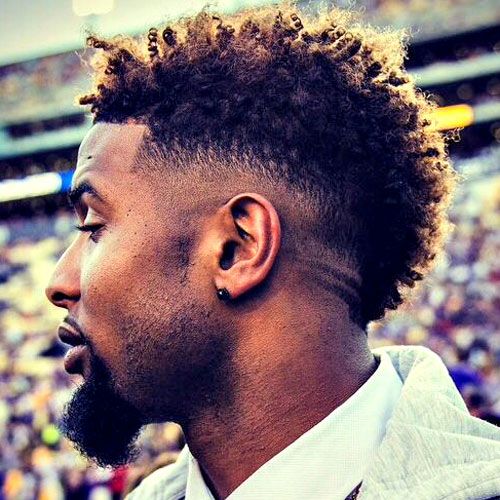 Also Read: 15 Medium Fade Haircut Styles For A Breathtaking Look
Conclusion
It's time to embrace your curls and that too in style. So, take a look at these 11 burst fade ideas for curly hair. The look is a smoking hot way to rejuvenate your hairdo  and looks absolutely incredible. Go for it!
Reference Link
Burst Fade Curly Hair-FAQ'S
Is Burst Fade Good for Curly Hair?
* Of course, a burst fade suits curly hair amazingly.
* The various styling options burst fade offers curly hair are aesthetic and worth trying! Take a look at our 11 burst fades for curly hair collection.
Is the Burst Fade Popular?
* Yes, it's very popular nowadays. This trending haircut is making go men crazy over its unique style.
* So, this 2023, it's time for some levelling up haircut.
What Fade is Best for Curly Hair?
* Mid fade is an ideal option for curly haired men.
* The look is surreal yet hot and offers your versatility. So, go for it!