Don't you think it's time for you to try a unique, undemanding, and low-maintenance haircut that brings out the dashing and crisp version of you? The Caesar haircut has found its way back from time. It is gaining fame to affix its position among the most stylish and uncomplicated haircuts.
The caesar haircut got its name from the roman emperor Julius Caesar, whose hair was short and styled with a fringe. The caesar haircut is an excellent choice for men involved in sporty activities who usually do not get time to look after their hair. The best part about this haircut is its even length from all sides of the hair.
This hairstyle is short with small bangs, which can be styled on any hair, whether curly, wavy, or straight. This haircut may not be familiar or contemporary, but it's trendy today. Caeser haircut has the potential to change your look and make you the classy man you are!
So here we are presenting you some of the trendy and most loved caesar haircuts of all time:
Messy Caesar Haircut
You can never say no to a messy hairstyle.

The hotness a messy and textured caesar haircut can provide you is impeccable.

I suggest you wear this style to flaunt your new hair!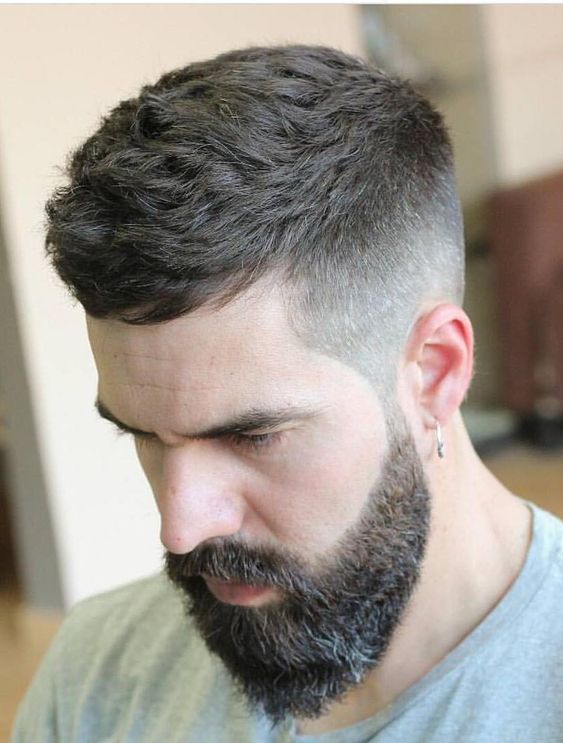 Also Read: Takuache Haircut: Presenting You The Coolest Version Of Haircut
Caesar Haircut With a Fringe
Caesar haircut usually comes with short fringes, but adding a modern approach can be fun.

Ask your hairstylist to add longer fringes to get that chocolate boy look!

This haircut is mostly popular among teenagers and looks great.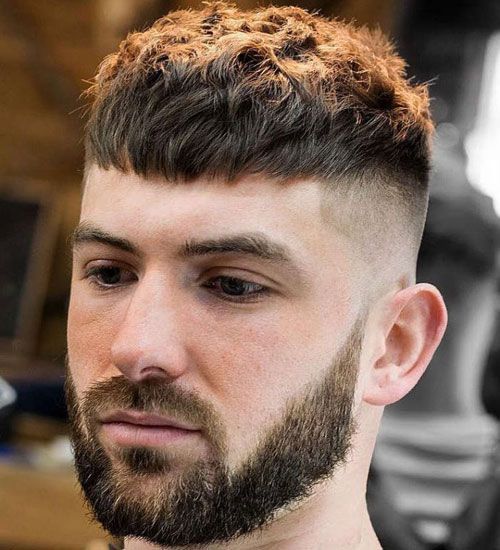 Caesar Haircut Fade
Fade is already ruling men's haircuts. 

And adding a caesar to a fade cut can be of a rocking look.

Keep the sides extra short, and the top like a caesar cut, and you are ready with this stylish look.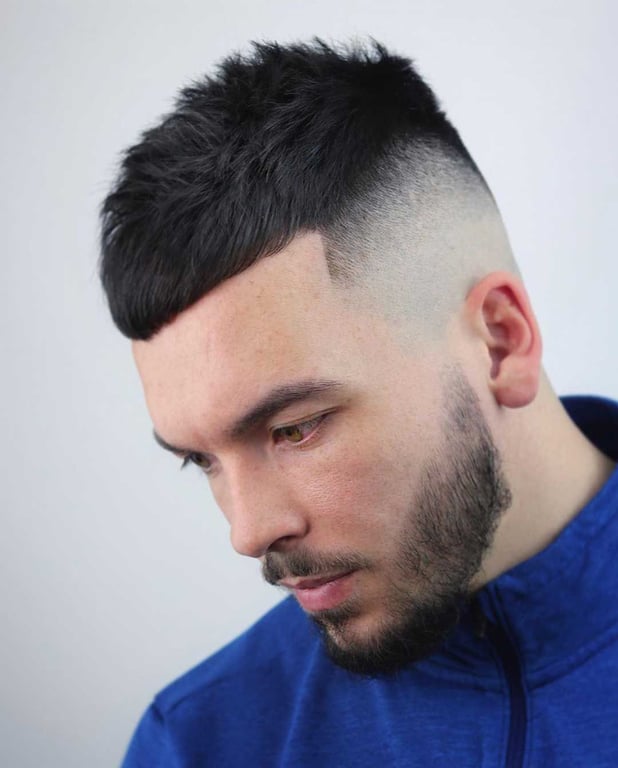 Spiked Caesar Haircut
Zyan Malik

became irresistible after getting the spiked caesar haircut!

Remember, you need some gel to keep those spikes in position.

The best thing about this haircut is that it makes you look perfect!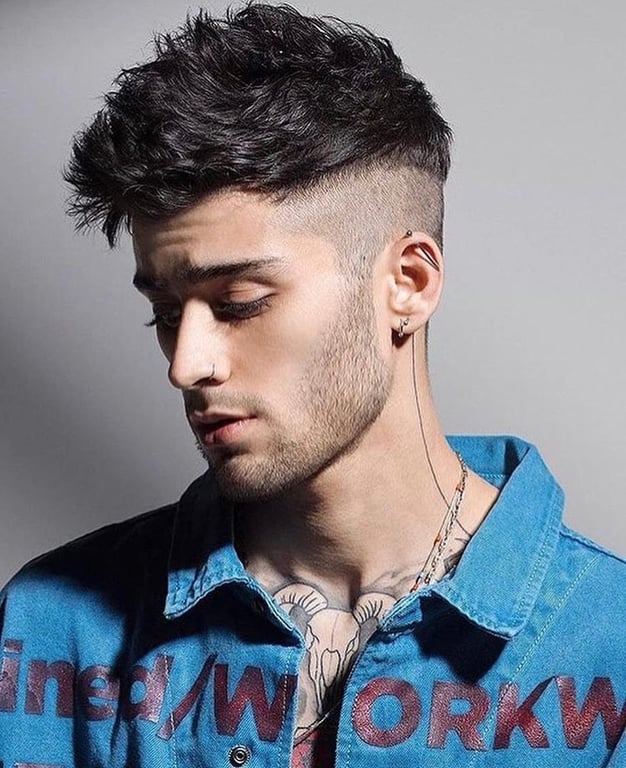 Bowl Cut Caesar
So, a bowl cut can be a good try if you are ready to show your bold side!

Bowl cut caesar is especially for getting a fresh and different look overall.

This groovy hairstyle can be the source of pretty compliments.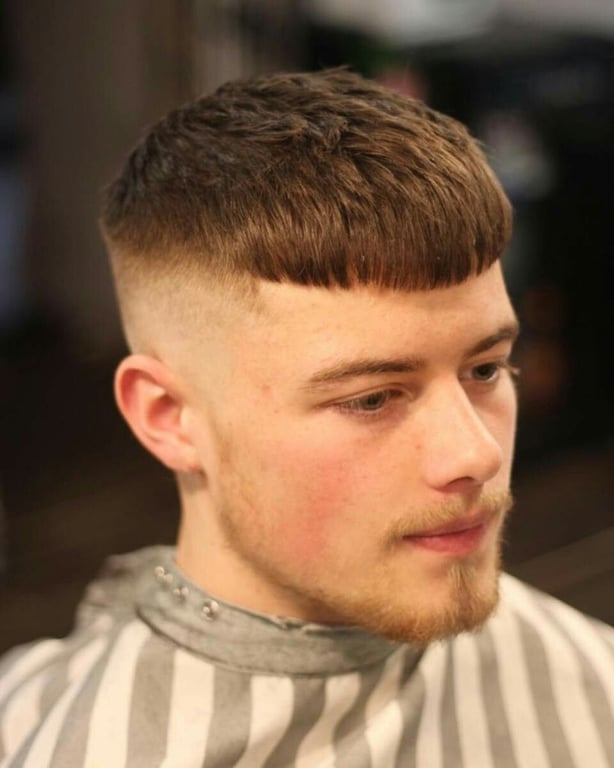 Caesar Haircut With Side Partition
Sometimes keeping it simple and low can be the ultimate haircut.

This neat side-parted bangs look is going to make you the most adorable.

Men searching for simplicity can go for this haircut.
Modern Blonde Cut
Changing the hair color can be the next step to refining yourself.

Get a caesar cut and change your hair to a blonde color.

Trust me; this refreshing look is sure to turn heads.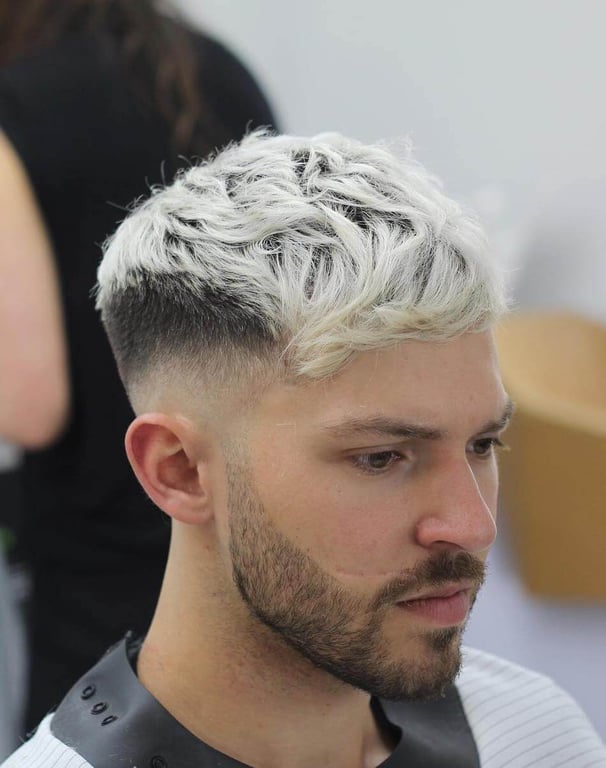 Also Read: 20 Mohawk Haircut To Give Your Fashion a Boost!
Caesar Cut
The classic and modern look is best given by wavy hair.

This flawless haircut with wavy bangs is a treat to the eyes.

You just need to ask your hairstylist to use gels and style your hair the way you want.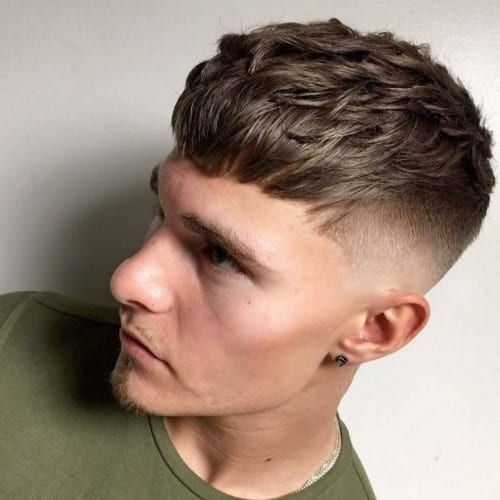 Caesar Haircut With an Undercut
The undercut has always been in fashion and has become the go-to style of most men.

So, why not get a fusion of an undercut and a caesar cut? 

This young, sophisticated look will offer you exquisiteness in the most remarkable form. It's fresh as well as neat.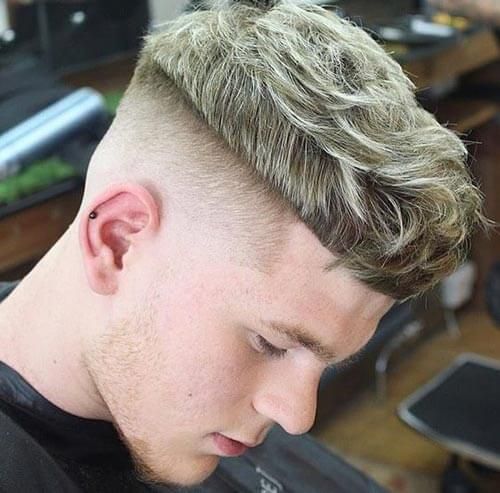 Low Caesar Haircut
The versatility of the caesar cut can be best seen in this short version.

The extreme short caesar is for men looking for an effortless way to style their hair.

It is sharp and decent and looks great on any hair texture. You can go for it!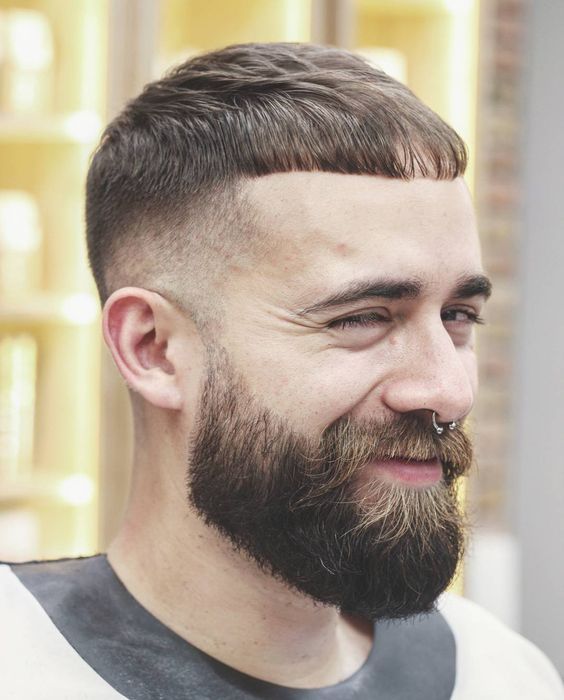 High Fade With Tattoos
A tattoo can be worth trying if you want to add some liveliness and excitement to your dull hair.

So, if you are ready to experiment, add tattoos to the sides and get a caesar cut to complement the look.

This boldest version is a sure yes for people having a soft corner for tattoos.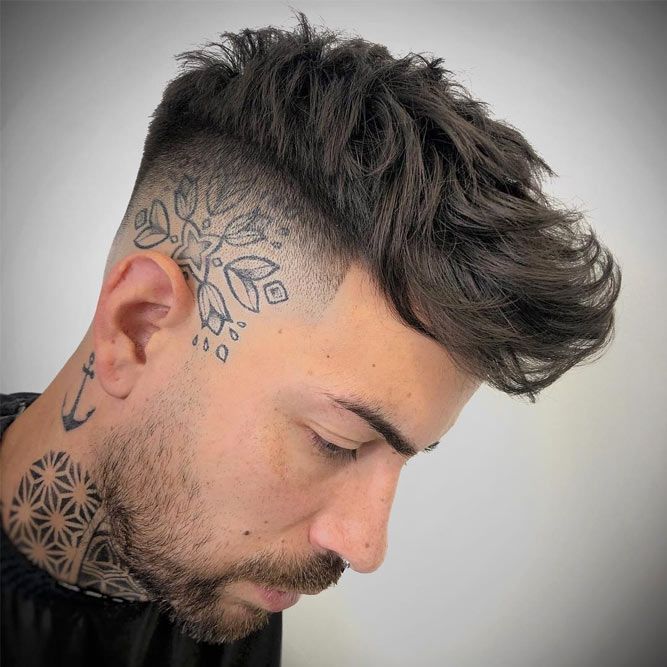 Caesar Haircut for Curly Hair
The best part about the caesar is its versatility.

Curly hair men can try this cut with a high fade and keep the top longer to get an attractive look.

This impressive hairstyle is sure to win hearts.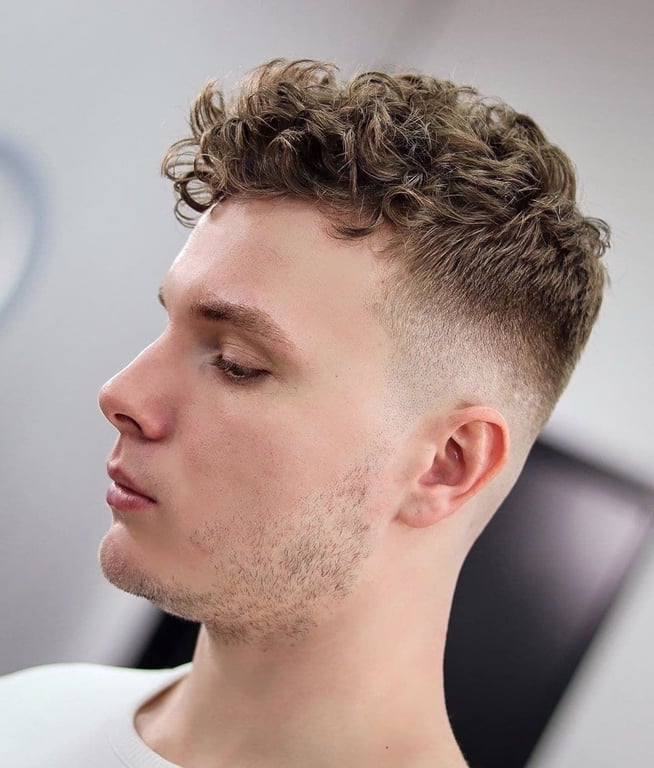 Light Caesar Haircut
This new year, modernize your straight hair with a fancy look.

Get a caesar cut on straight hair and become your dapper version.

This gentleman's look is suitable for every occasion.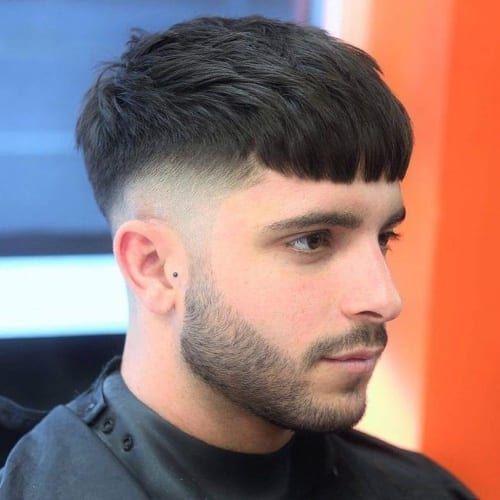 Slightly Rounded Hairstyle
Try this round, somewhat caesar cut to get an exceptionally charming look.

It looks great on guys with specs and can make you the centerfold.

So, this masculine yet lovely look is a sure yes yes!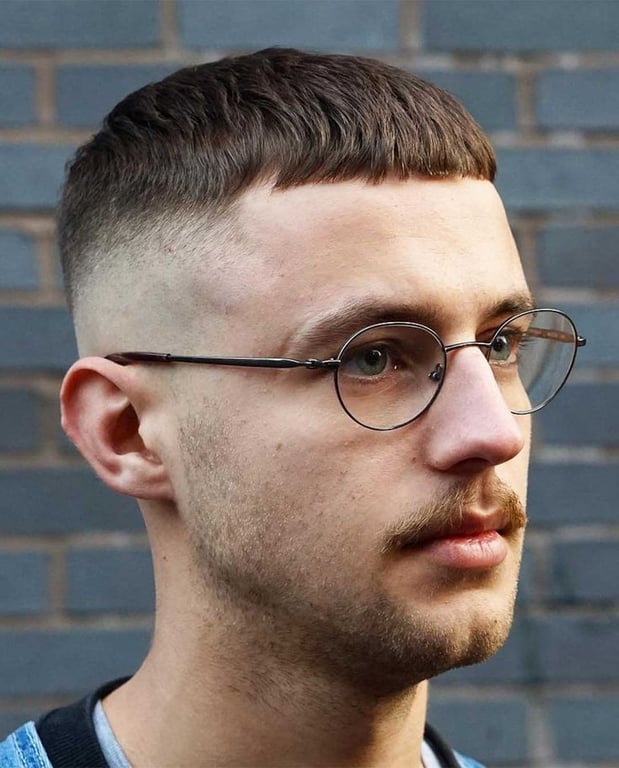 Caesar Cut With a Beard
How about adding some rawness to your look?

The fierce presence of a beard combined with the caesar haircut is enough to portray your wild side.

This look is a must-try for guys wanting a rugged and bold look.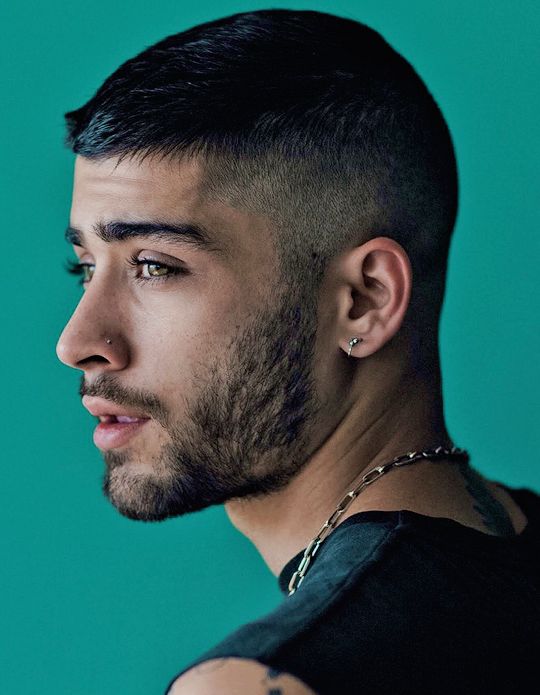 Blue Textured Top With High Fade
A touch of youthfulness and modernism are all that you need right now.

So, get this textured blue caesar cut to add that charming and impressive quality to your personality.

This incredible haircut is gonna make you the center of attention.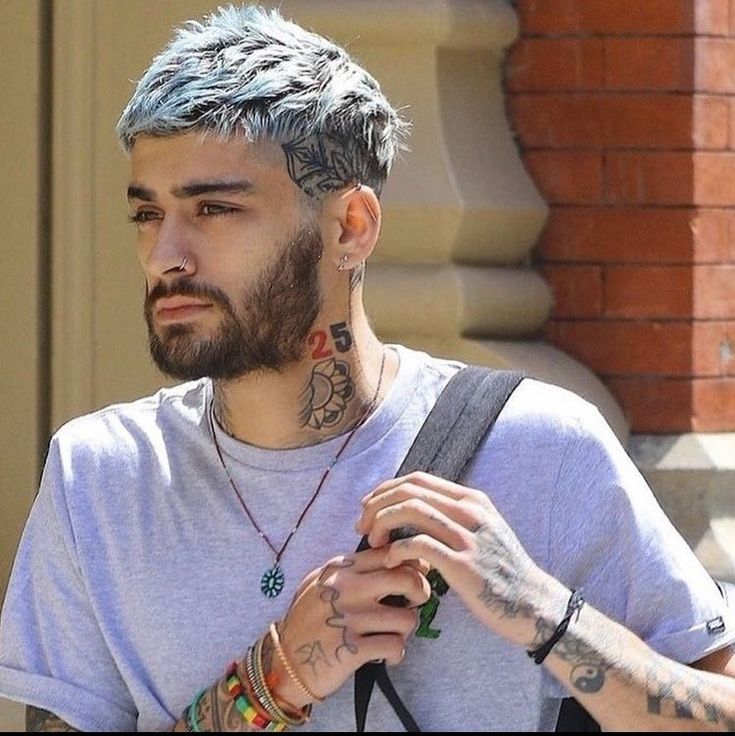 Dark Caesar Haircut
For black men wanting a refreshing look, this hard fade caesar cut can be an ideal way to amp up their hair game.

Dark caesar haircut is designed to make your hair look dashing and personable.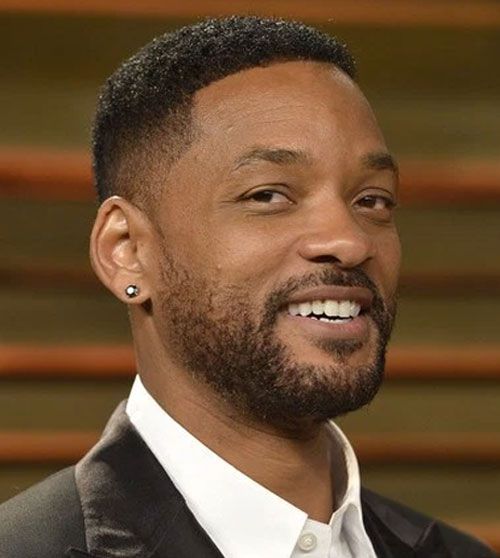 Medium Fade Haircut
This haircut is trendy enough to make your hair look organized yet textured.

Give medium fade a try if you are bored with high and low fade.

The caesar cut with medium fade suits best on school boys or even teenagers.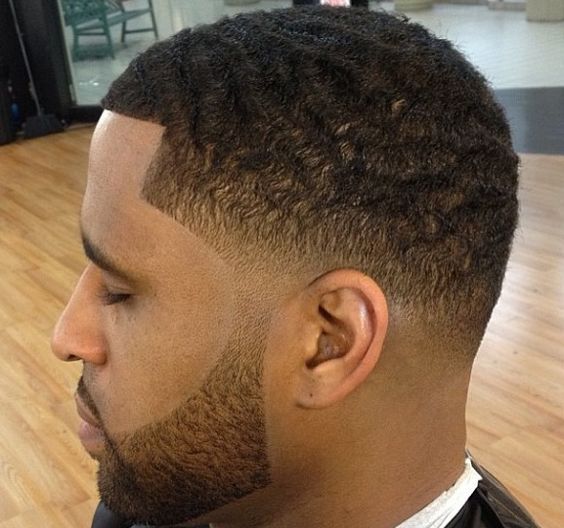 Also Read: Undercut Haircut for Men to Explore This Versatile Cut!
Pompadour Caesar
Many of you know caesar as the short form of hair with fewer styling options, but there is much more to the caesar cut.

Keep your fringes long on the front and style them as pompadour to get the most handsome look.

This unique version of Caesar is a must-try!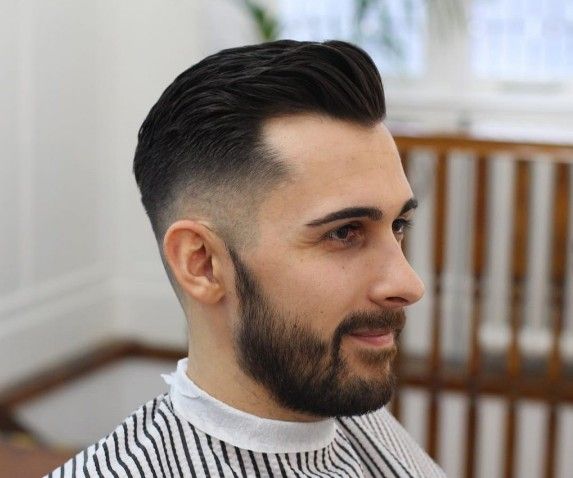 Buzz Cut Caesar
A buzz cut caesar is definitely on the top charts. It is becoming most men's favorite as it comes with minor styling requirements.

So, if you want to look classy and carry an effortless hairstyle, buzz-cut caesar can be an ideal option.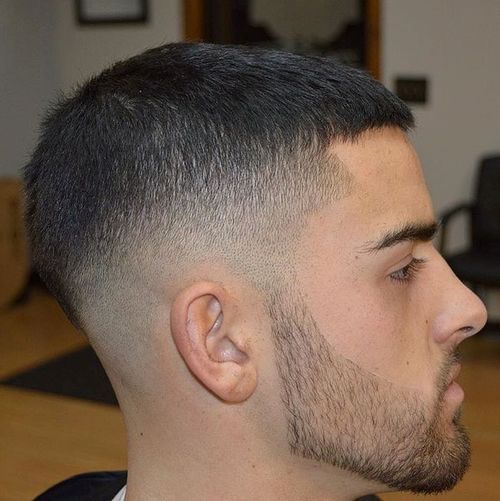 Conclusion
The caesar haircut is ideal for men who are preceding to baldness. That's the specialty of a caesar; it comes with styling options for every man and every kind of hair. Being labeled as the most ancient form of hair, it has tested the flow of time. This article shows you the trendy and modern approach to this timeless hairstyle. So, go for it!
Reference Link
Caesar Haircut -FAQ's
What Does a Caesar Haircut Look Like?
* A caesar haircut usually comprises of short even hair from all sides with fringes or small bangs.
* Today a lot of styling options are available for caesar cuts.
How Do You Maintain a Caesar Cut?
* Comb the hair regularly and always comb it in the direction you want you hair to look.
* Use oil every once in a week for nourishment. Usually caesar cut do not require much styling but after a period of time when your grows, you could go for trimming.
Is Caesar Cut Good For Thinning Hair?
* Frankly speaking, caesar cut is an ideal option for men with thin hair.
* Caesar cut is a classy short hairstyle that does not require thickness or flow of hair.
* It even is ideal for men who are prone to baldness.
When Was The Caesar Cut Popular?
* The caesar haircut got its name from the Roman Emperor, Julius Caesar, whose hair was short with little fringes.
* It became popular in the 1950s. And since then it has not lost its fame.
* So, the caesar is the oldest yet inspiring haircut of all times.