Whenever you think there is nothing more to try, you discover another masterpiece because fashion has no limits. And with the increasing technology and demands, creativity is at its peak. Such a creative invention was the balayage. Balayage is not a color; it refers to the way hair color is applied to the hair. It is hand painted or swept to create more dimension and texture, making the hairstyles look effortlessly gorgeous and natural. Caramel balayage is trending in 2022.
And when it comes to hair coloring, you can't even imagine the number of possibilities in front of you. There might be a time when you are stuck in a dilemma about which color you should go for. Well, to save you from situations like these, we are acquainting you with the hottest, most natural, and most gorgeous balayage trend of the season- caramel balayage.
So, if you are busy and stylish, balayage is the perfect choice for you. Because balayage is effortless, low maintenance, and does not require you frequently visit the salons. The finishing is so natural and overwhelming that you will love it. Caramel balayage comes as a blessing for brunette and dark-haired ladies. The softness and elegance a caramel balayage can offer you are majestic. It suits all skin tones and can efficiently work for everyone.
The added shine, brightness, and grace caramel balayage provide are limitless. The final look is a divine beauty. In short, it is time to give your hair some caramel balayage and become the center of attention.
Take inspiration from some of these trendiest and most tempting caramel balayage. Take a screenshot of your favorite color to show your hairstylist for your next appointment!
Balayage On Extra Long Hair
A balayage offers you the most flattering look when applied on extra-long hair.
When added to your hair, this soft color amplifies the charm and makes you the queen of gracefulness.
Caramel on your dark roots is an excellent way to provide a unique texture and luster to the hair. So, go for it!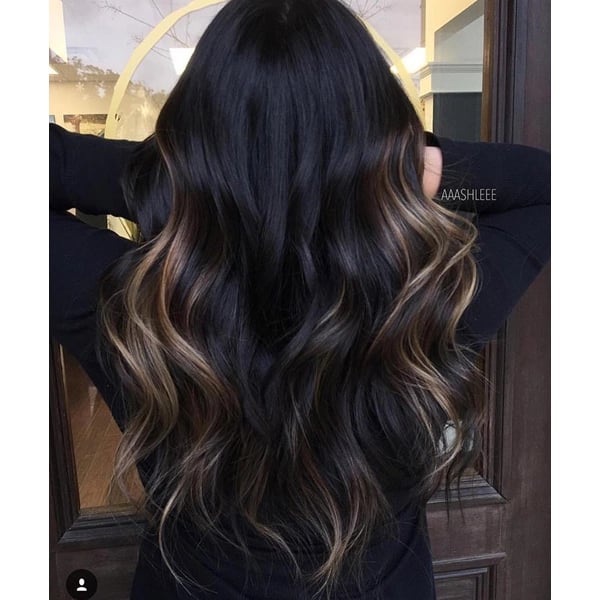 Also Read: Fishtail Braid : Learn These Steps for a Glorious Hairstyle
Caramel Balayage on Brown Hair
So, if you are a brown hair beauty, caramel highlights with waves can be the next hot and happening thing in your life.
The chicness and allure caramel can offer on dark brown is so natural and exciting.
This caramel version of balayage is a must-try for brown-haired ladies. Just go for it!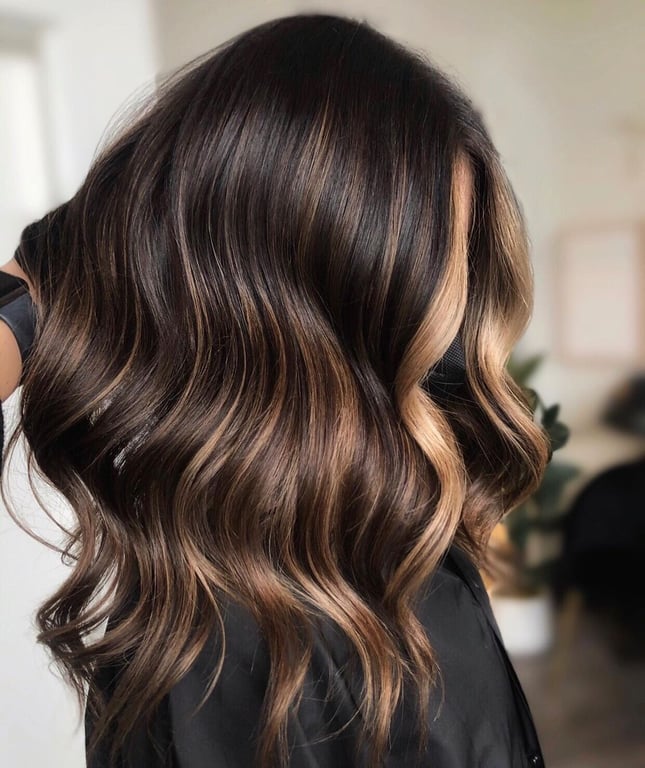 Caramel Balayage With Curled Ends
Do you know what a colossal difference curling your thin hair can make?
Some styling products with caramel balayage hair and curled ends are enough to make you the diva you are!
The best part about balayage is that it enhances your natural hair's defined beauty. And when you experiment a little, the results are worth it.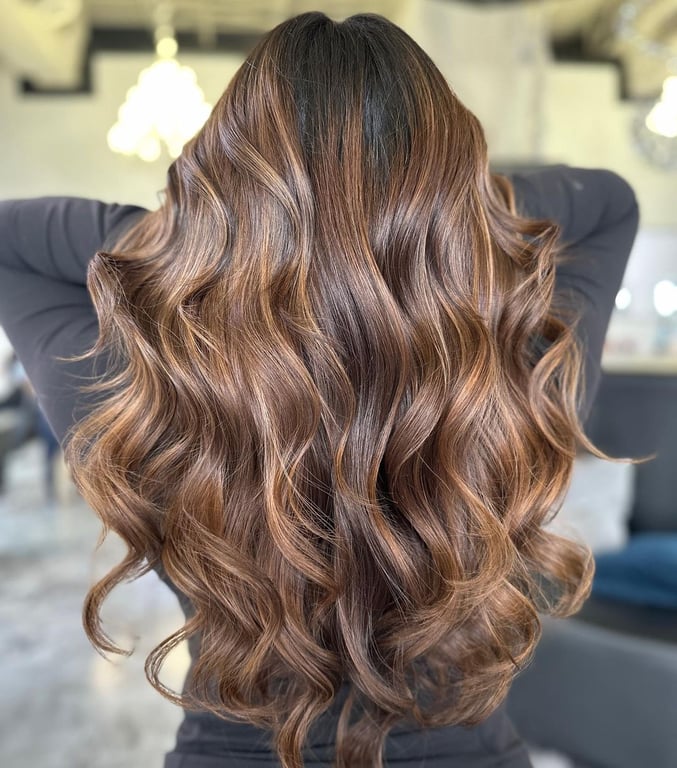 Caramel Beige Balayage For Dark Hairs
Adding caramel highlights to your dark tresses is a terrific way to create a professional yet noticeable look.
When paired with caramel beige balayage, dark hair looks so pretty and attractive that you can't take your eyes off it!
A must-try!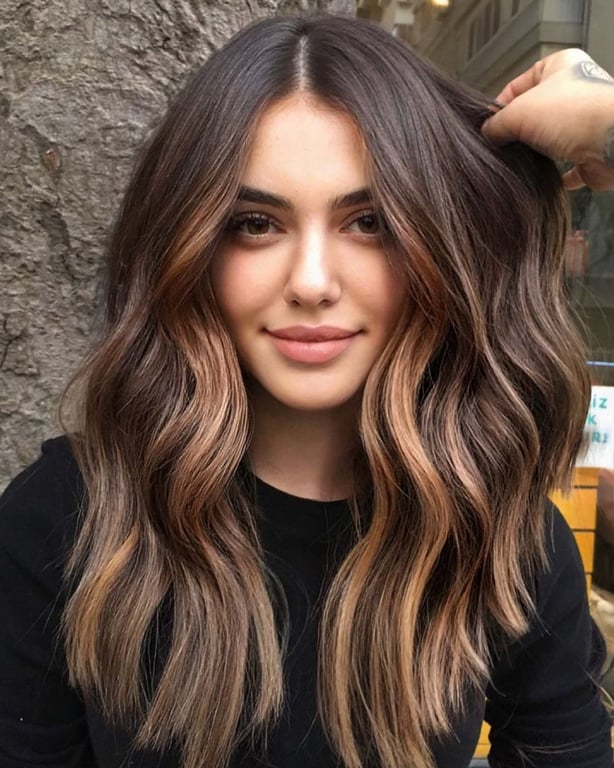 Caramel Balayage Short Hair
Short hair with beachy waves and that sun-kissed color is enough to make anyone scream wow!
Style this short hair in the most trendy and captivating look you can.
You are ready with your most beckoning regard of the season.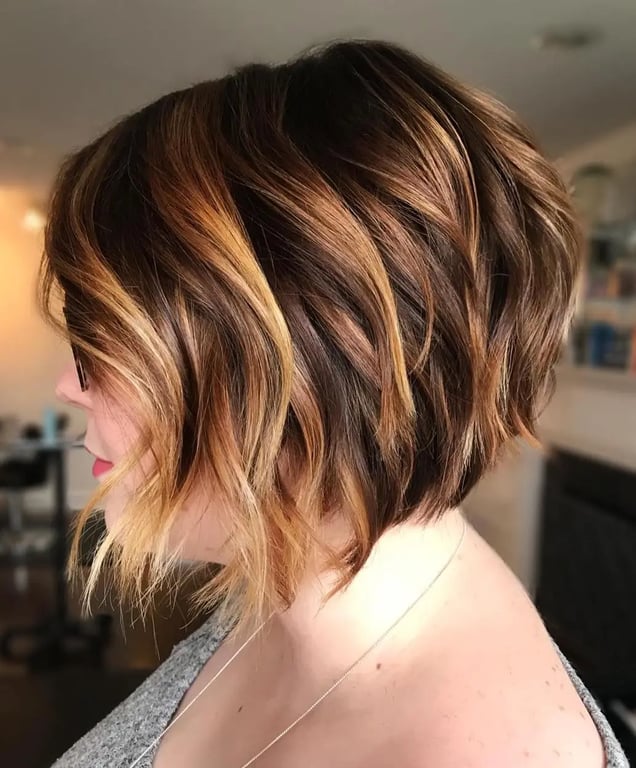 Red And Brown Caramel Balayage
It's time to add some twists to your regular dull hair.
You are aware of the caramel balayage but this time, add some red and brown to the caramel to produce an enhancing effect.
Hair, so exquisite, is capable of turning heads. 2022 is all about this pretty color.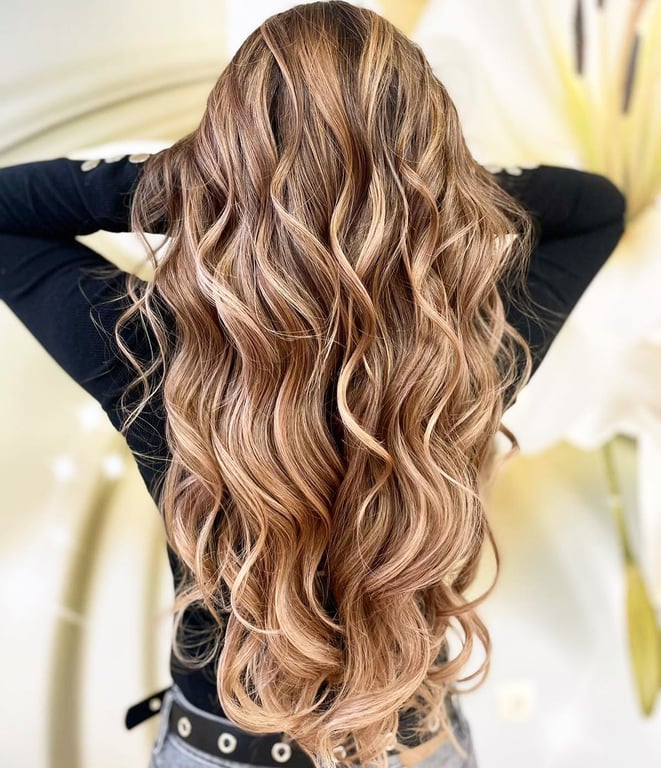 Caramel Balayage For Bob Cut
Fashion is calling you out loud! If you are a stylish person at heart, experimenting must be a zesty sport.
Ditch those mundane haircuts and ask your hairstylist to get you a bob cut and color it caramel.
Do you know how you are gonna become the center of attention? Few people know the effects a bob cut can bring to your face.
Bob cut is not just classy, but it also offers you an exclusive look.
Caramel On Black Hair
Consider this caramel balayage if you want to show off your natural black hair but with added charm and class.
When paired, the softness of the caramel and the refined finishing of a balayage can create an incredible hairdo.
Black-haired beauty, this is for you!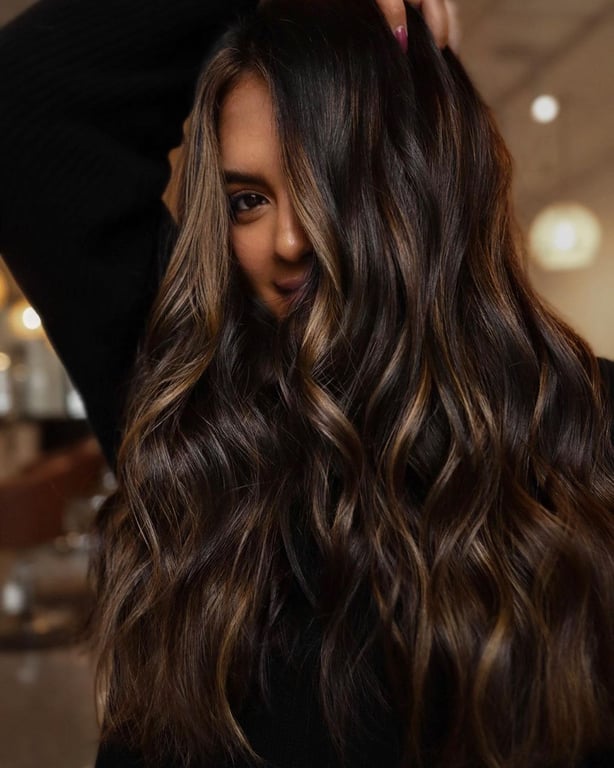 Caramel Balayage With a Blonde Look
Were you thinking about how you could add flair to your blonde look?
Caramel balayage is your answer. Not just dark hair, but a very sophisticated and pretty blonde look can also be created with caramel.
Blonde and caramel are offbeat colors and complement each other very well.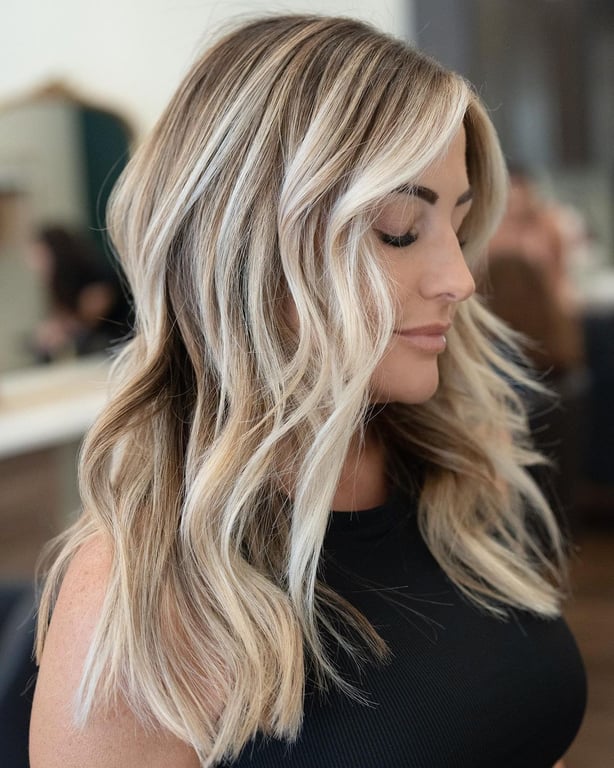 Also Read: Blonde Highlights for Your Next Exquisite Look!
Caramel For Chestnut Brown Hair
Unable to decide on a suitable color for your chestnut brown hair?
I suggest you go for caramel balayage. This appealing color is enough to make up for your bad hair day.
To collect all the compliments, this color is a sure try!
Subtle Caramel Tones
Soft, subtle, and graceful caramel tones on the light brown base natural hair are worth your time and money.
This sassy look is all about the added dimension and texture to the hair. Besides, it creates fullness in the hair.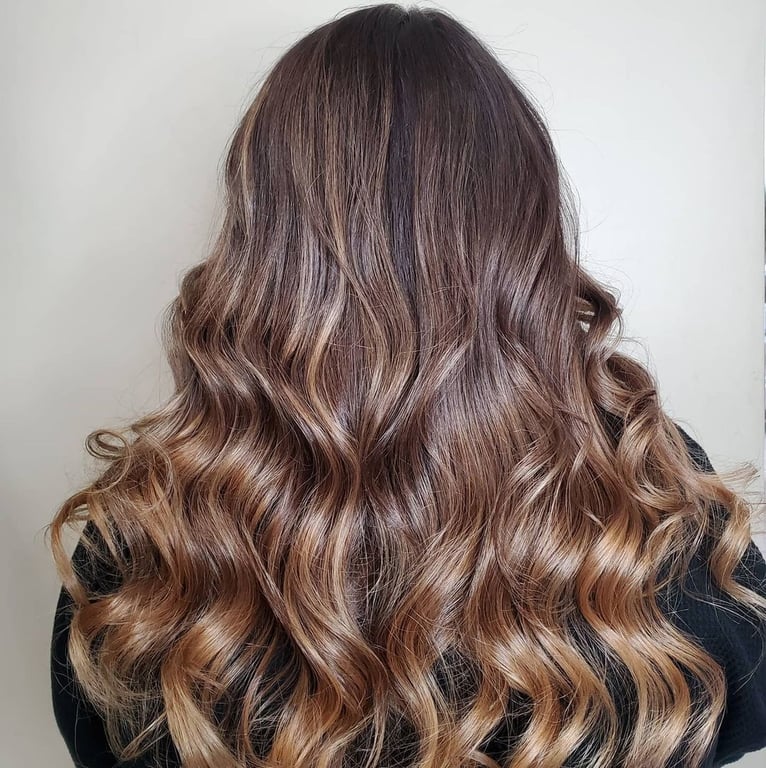 Caramel Macchiato Brown Balayage
Okay! So maybe you don't know much about this color, but what are we here for?
The caramel macchiato brown is trending in 2022. This deliciously good balayage is making its way right through people's hearts.
For a unique and fun look, this color is a thumbs up!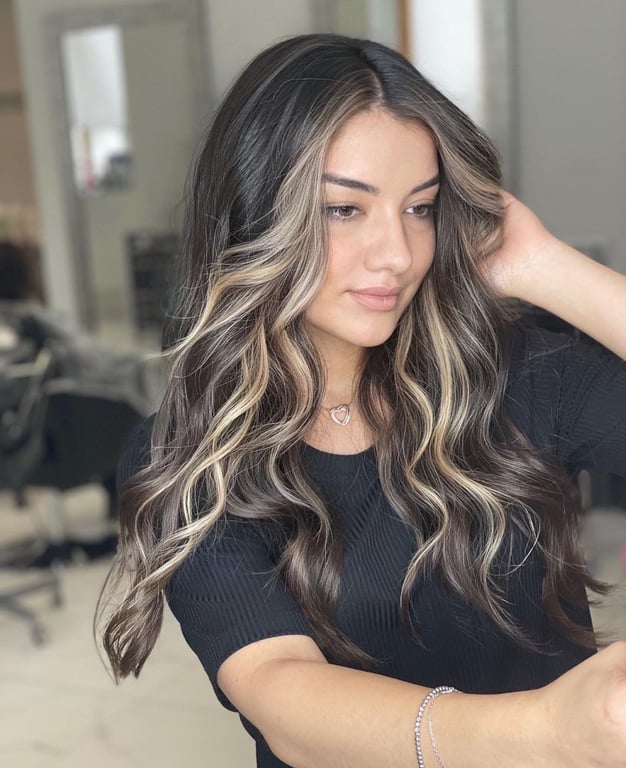 Hazelnut And Caramel Balayage
This is yet another different form of caramel and hazelnut combined.
These two colors create magic when paired up; believe me, the result will make you wow!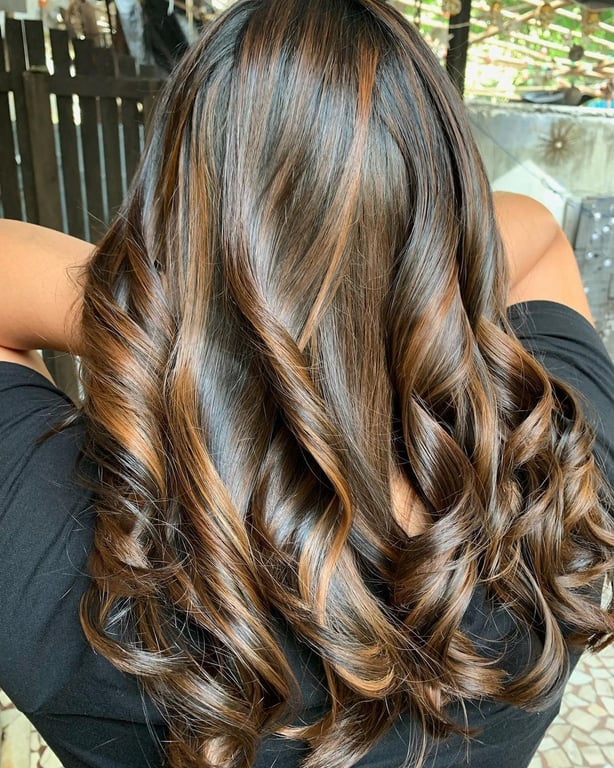 Maple Caramel Latte Balayage
Sounding more like a coffee and less like hair color? But this color is becoming people's choice nowadays.
Captivating you with its artistic look, the maple caramel latte is set to rule the fashion industry.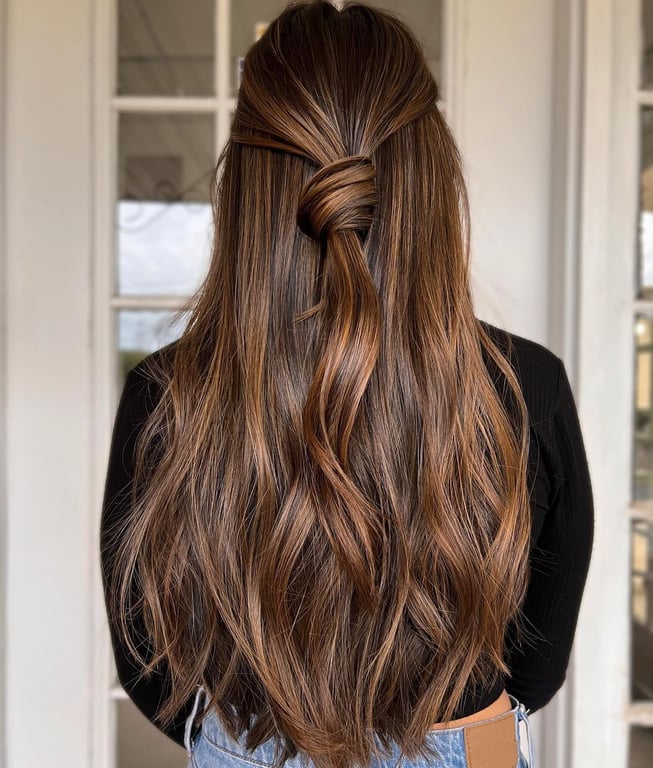 Auburn Brown With Caramel Balayage
The mixture of strawberry and brown in the form of auburn is an excellent way of flaunting your luscious waves.
Auburn, with hints of caramel, is modern and youthful for the season.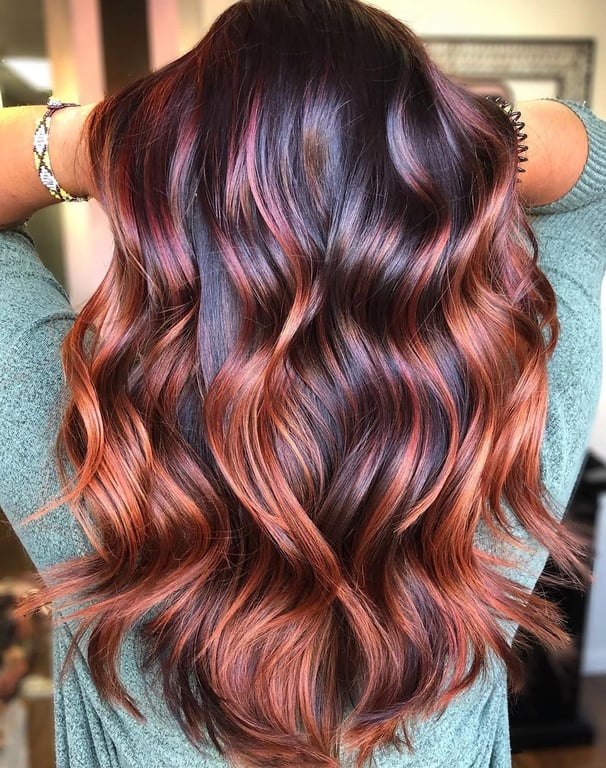 Brunette And Caramel Blend
Consider painting them caramel to add a tint of modernity and glamor to your natural brunette.
Those beautiful tresses in caramel balayage will enhance the brunette's hair and make you look so pretty!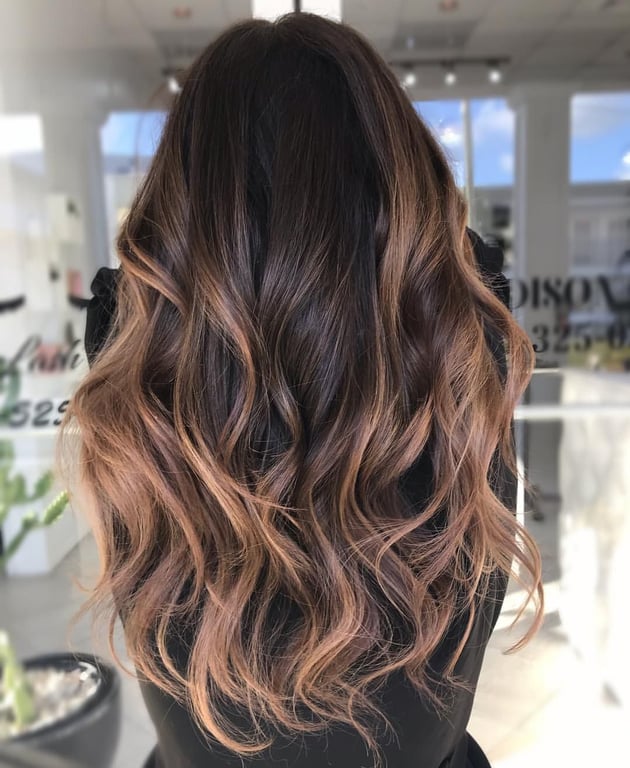 Black And Caramel Ombre
Ombre is just another attractive way to amp up your hair game.
Black and caramel Ombre are a perfect blend of elegance and finishing.
Surely a must-try!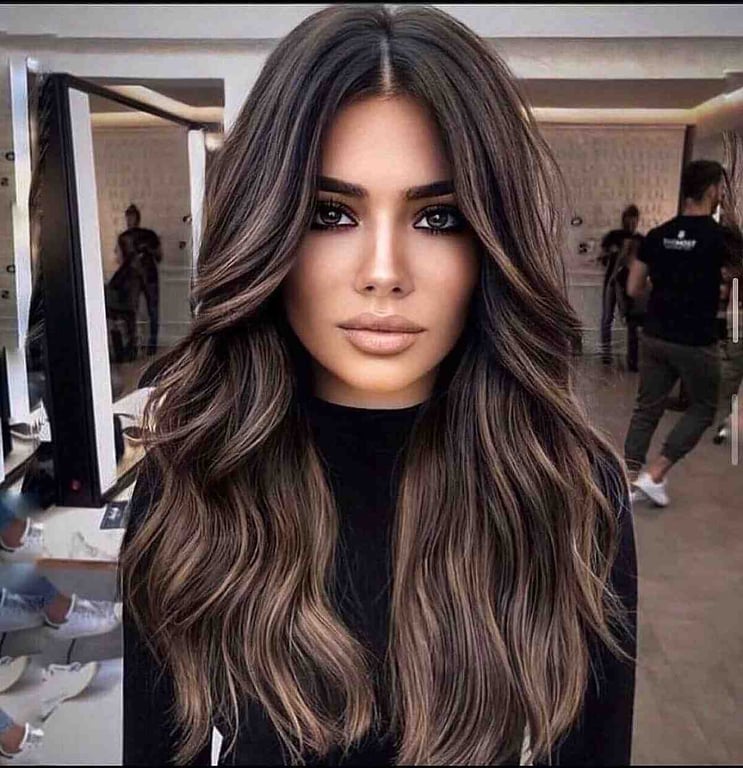 Caramel Butterscotch Balayage
This light yet eye-catching tress of butterscotch with caramel balayage is so elegant.
These refreshing tones of colors are enough to cast a remarkable impression.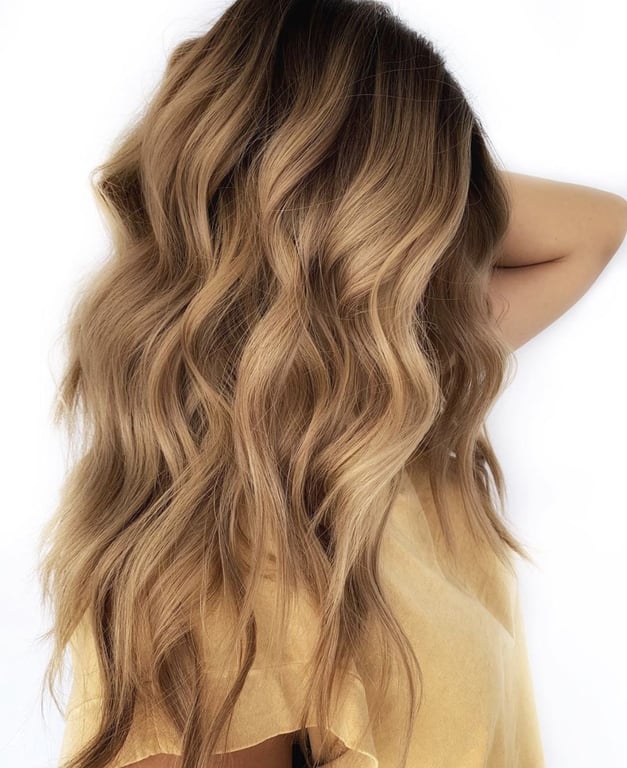 Short And Sweet Curly Caramel Hair
Curly hair, when painted with caramel, looks tempting and exclusive.
Curly plus shorter hair is an excellent way to portray your boldness.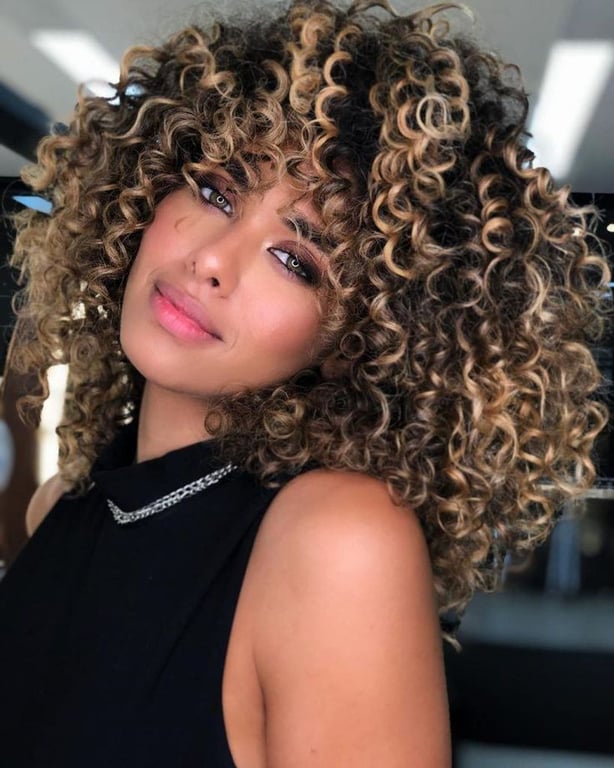 Caramel Balayage With Middle Part
This time change your traditional look; go for a middle parting style.

Get the caramel balayage with a middle parting to enhance the look.
Also Read: Box Braids [latest Designs + DIY Guide]
Reference Link
Caramel Balayage-FAQ's
How Long Does Caramel Balayage Last?
* The main advantage of a caramel balayage is that it lasts longer than the usual foil highlights.
* A foil highlight requires touch-ups every few weeks.
* But a caramel balayage can last up to 3 to 4 months.
Does Caramel Balayage Have Bleach?
* Usually a caramel balayage does not require bleaching.
* But if you have very dark hair and a light version of highlighting is what you are seeking then bleaching may be necessary.
Does Balayage Make Hair Look Thinner?
* Absolutely not, instead it makes your hair look thicker.
* The dimension, texture and fullness a balayage can offer you is incredible.
* So, if you have thin hair, balayage can be the best thought of your mind.
How Much Does a Caramel Balayage Cost?
* Well, it ranges from $70 to $ 300.
* Also it depends upon the type of balayage you are getting. The price may vary at different salons also.