Cornrow hairstyles have been in the limelight in the past. It is a traditional method of braiding tight hair near the scalp in the form of raised rows. In the past, it was a symbol identifying warriors and kings. Even now, it is one of the most popular hairstyles in South Africa and many other countries.
Nowadays, cornrows have become the talk of the town. It protects your hair and provides a neat and finished look that looks not only quite gorgeous but also is low maintenance and effortless to carry. Both women and men wear cornrows hairstyles. It tames their hair, reduces the fear of damage, and offers a unique style.
So, if you want a unique, wild, and fresh look, you can go for cornrows. Scroll down to get inspiration for your next cool and bold look:
Trending Cornrow Hairstyles
Light Cornrow Bob
Cornrows are heavy on very long hairs. Since the hair is braided ideally near the scalp, it may sometimes be tight.

To make you 

feel comfortable

 and stunning, a cornrow bob can be your solution.

Add some beads into your cornrows to get the funky and most attractive look.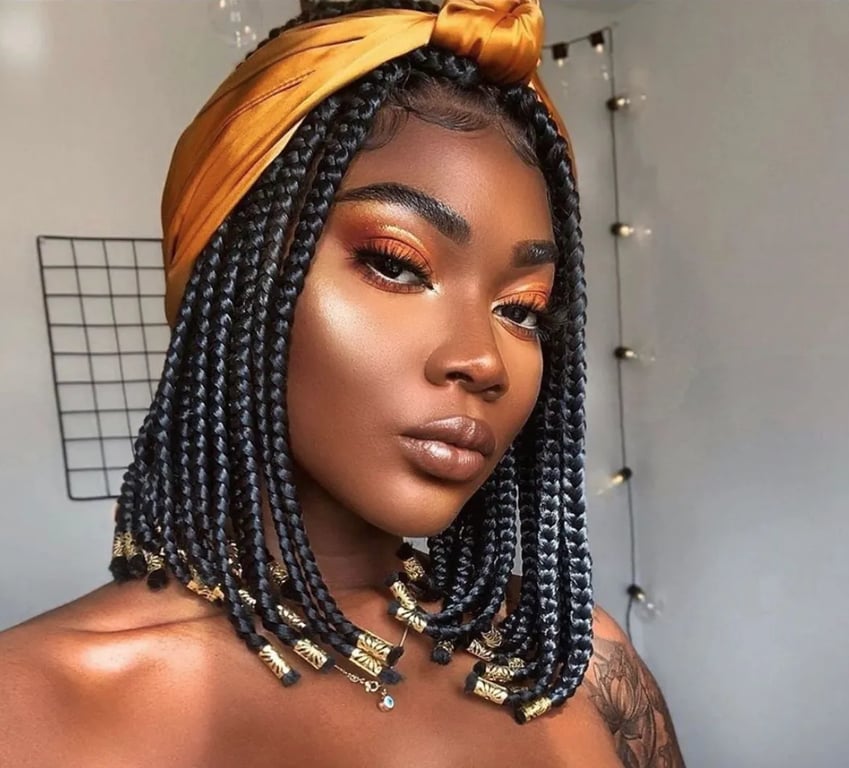 Also Read: 15 Amazing Balayage Hair You Must Try
Cornrow Bun
Want a style that is hot and happening? Go for cornrows and style them into a bun.

This cornrow hairstyle bun looks elegant and sophisticated, offering double hair protection.

You can pair this cornrow bun with any outfit, whether a saree or a pair of jeans. It is 

versatile

 and looks fantastic.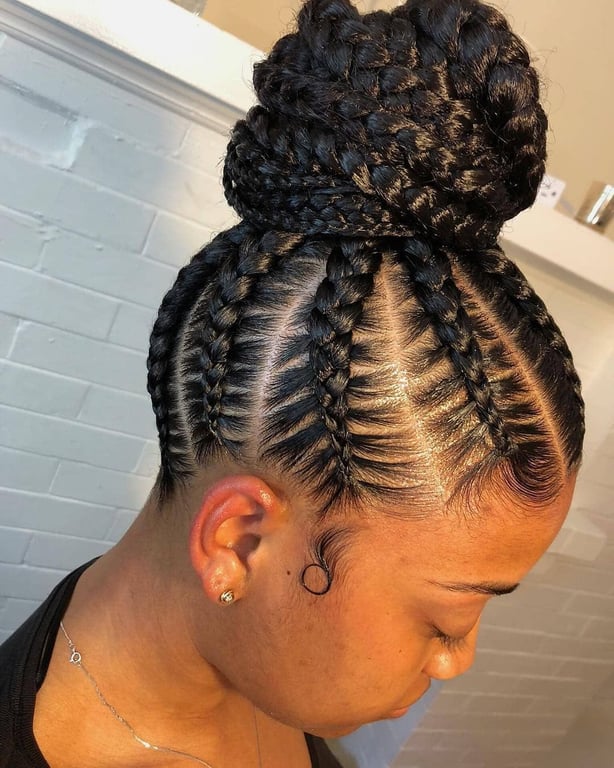 Two Cornrow Braids
Long hair! Trying some unique look? Here is your solution.

A neat and typical cornrow to look stylish, and an innocent schoolgirl is braiding them.

Make two cornrow braids and add some accessories of your choice to give fun and zest to your hair.

This cornrow braiding secures your hair more securely and allows your long hair to be tamed easily.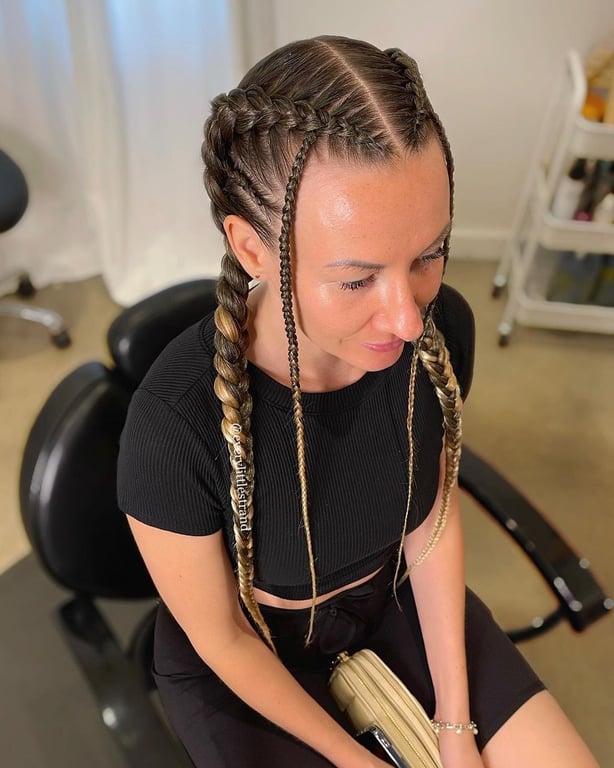 Scalp Braids and Free Curls
Giving your hair the best treatment is what every woman desires. So, if you are 

blessed with curls,

 here is this fresh look to enchant your viewers.

Ask your hairstylist to make cornrows only on the scalp region and let all your curls free into a bun.

This is the most enticing look for any African woman with big afro curls.

It saves time at the salon and secures your hair into something stylish and fun.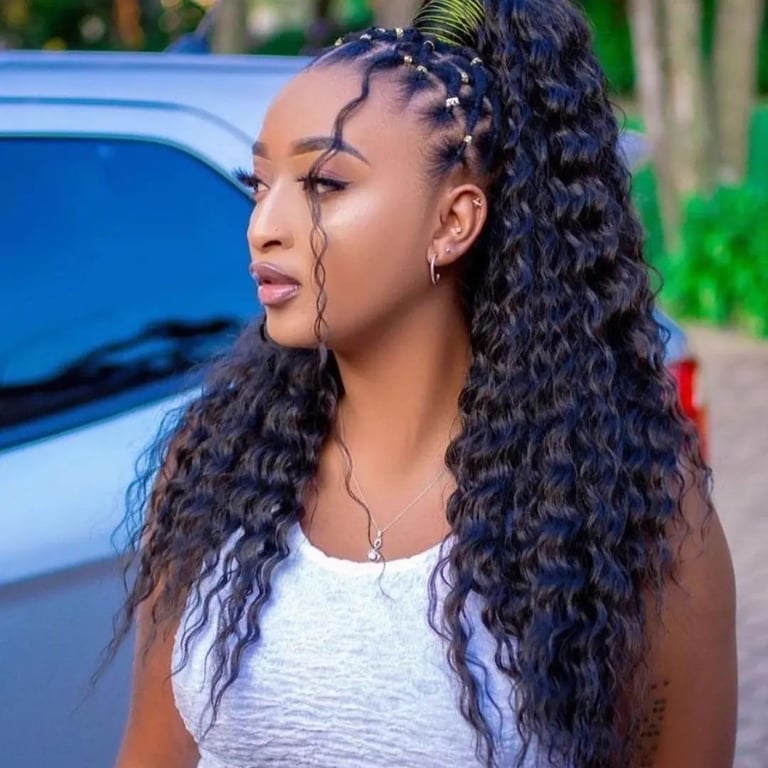 Cornrow Braided Long Ponytail
Get the most feminine and sleeker look with a long cornrow braided ponytail.

This is the ultimate cool girl fashion style to become the center of attention. It offers your hair long-term protection and does not require much time.

You can either use a rubber band or even use the braided portions to tie up the hair. It looks 

graceful

 as well as funky.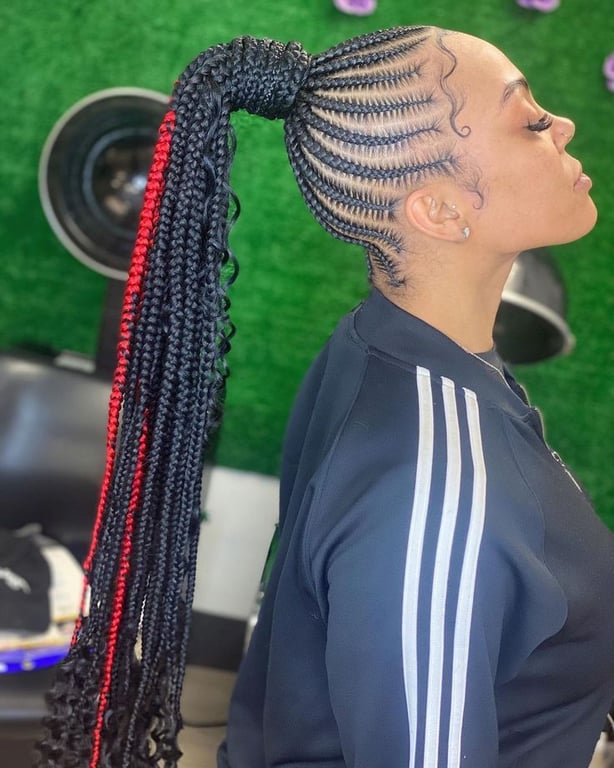 Also Read: Short Hair is Back! 23 Trendy Short Hairstyles for Women to Try
Two Blonde Cornrows
Want to join the trend? Then this blonde cornrow is the ultimate achiever.

Keep the roots of your hair dark brown or black, and make cornrows out of the blonde hair to highlight them more remarkably.

Try going fade or fully shaven from the sides for an enhanced look; this is the most popular hairstyle by all men.

Cornrow hairstyles take less time and can be maintained for a longer duration. This blonde cornrow is a must-try for a refreshing look.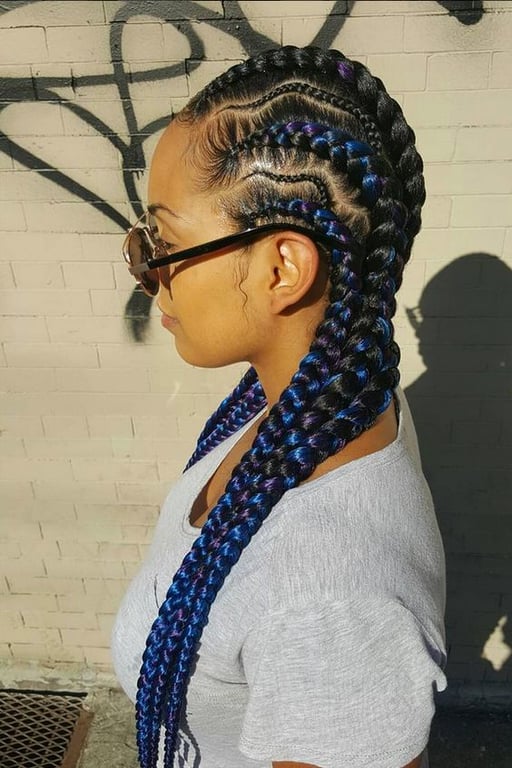 Four Cornrows
Four cornrows are an ideal way to transform your look on a

 sporty day

 or a fun weekend.

This will not only offer style to the hair but will also protect it for many days.

It looks neat and can become the source of many compliments for any man.

Fade for an enhanced look.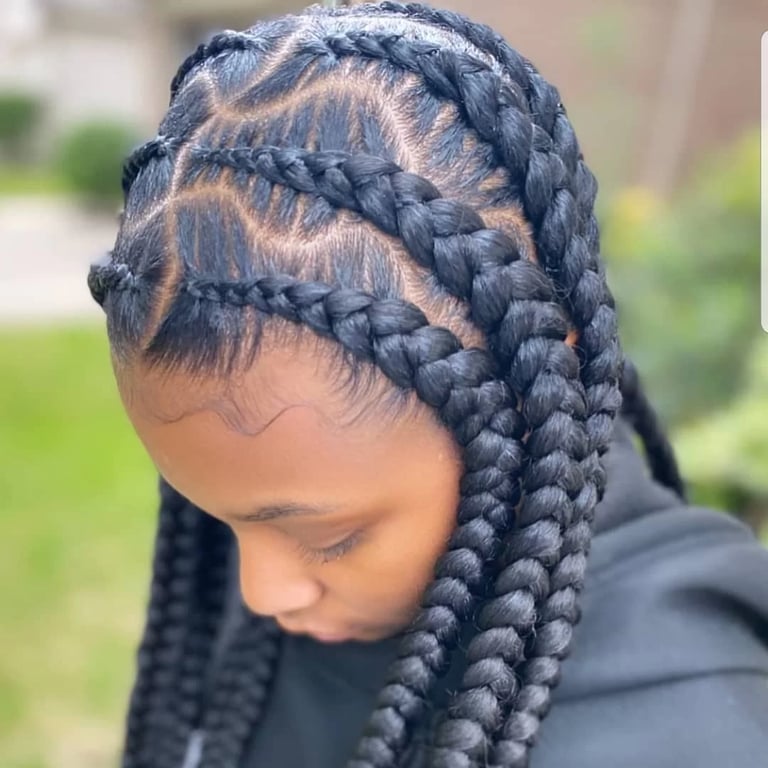 Braided Top Knot
This braided knot is becoming the favorite look by most men out there.

It changes your look and provides you with the uniqueness you have been searching for. When confused about your cornrows, tie them up in a top knot.

This top knot looks best when paired with

 formal dresses.

 This is a must-try hairdo.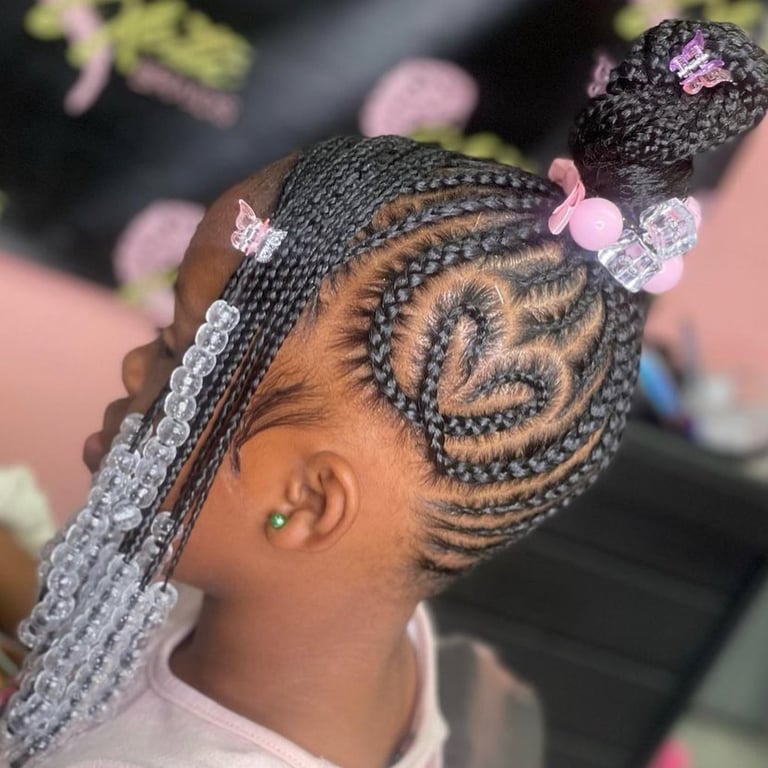 Zig-Zag Short Cornrows
For men fond of symmetry and organized hair, this hairstyle can be their favorite.

Cornrows hairstyles are made zig-zag to provide finishing and a touch of modernization.

This cornrow hairstyle gives you that masculine look and looks great with any outfit.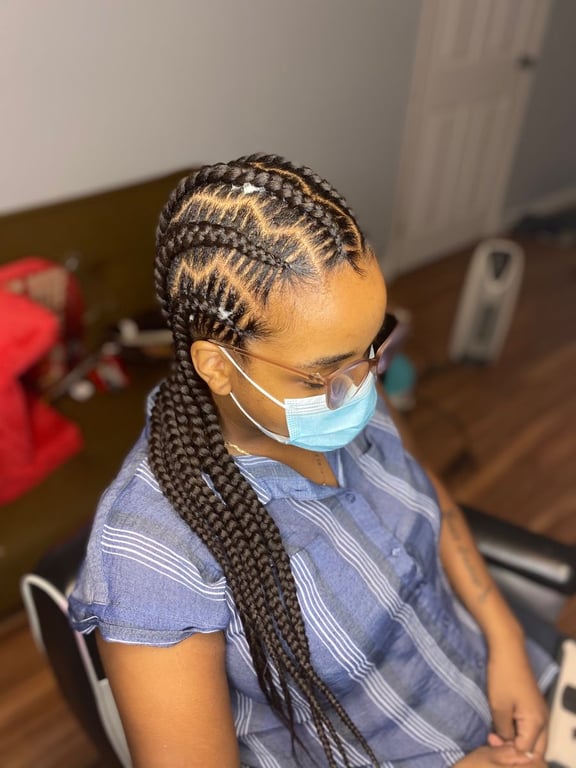 Also Read: See These 18 Amazing Blonde Balayage Hair Color Ideas
Twisted and Short Cornrows
Short hair! No problem. Even short hair men can opt for cornrows.

Guys with short cornrows look attractive and personable.

And when these short cornrows are 

twisted

, it enhances their look significantly, making them more appealing.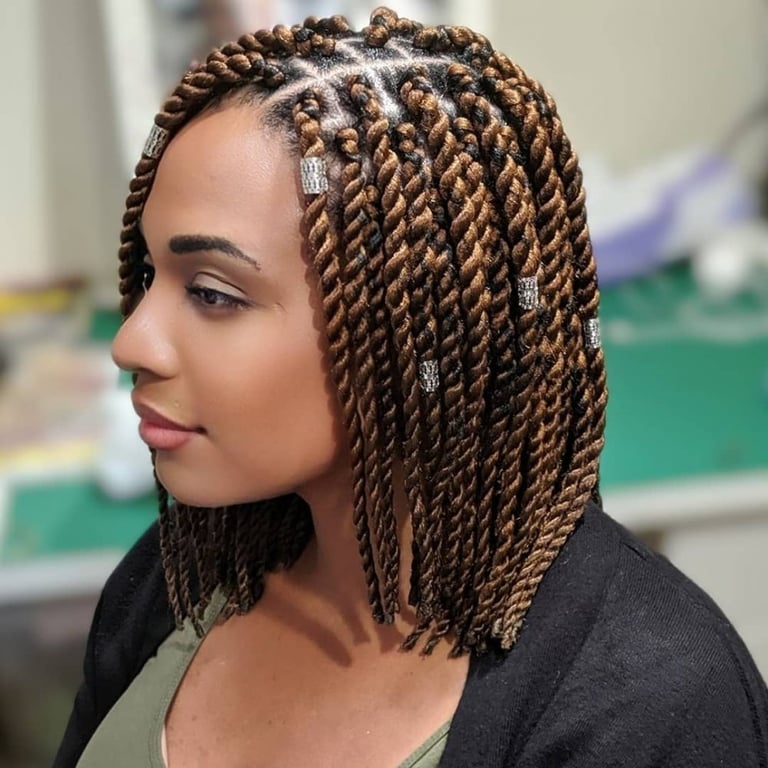 Cornrows Braids
Cornrow braids are best known for acting as a shield to protect your hair from any damage and loss of hair. It is pretty low maintenance and remains stylish from day one to many days. It looks super gorgeous and artistic when styled correctly.
 If you want some protective hairdos to tame those unruly locks, here are some cornrow hairstyles to take inspiration from: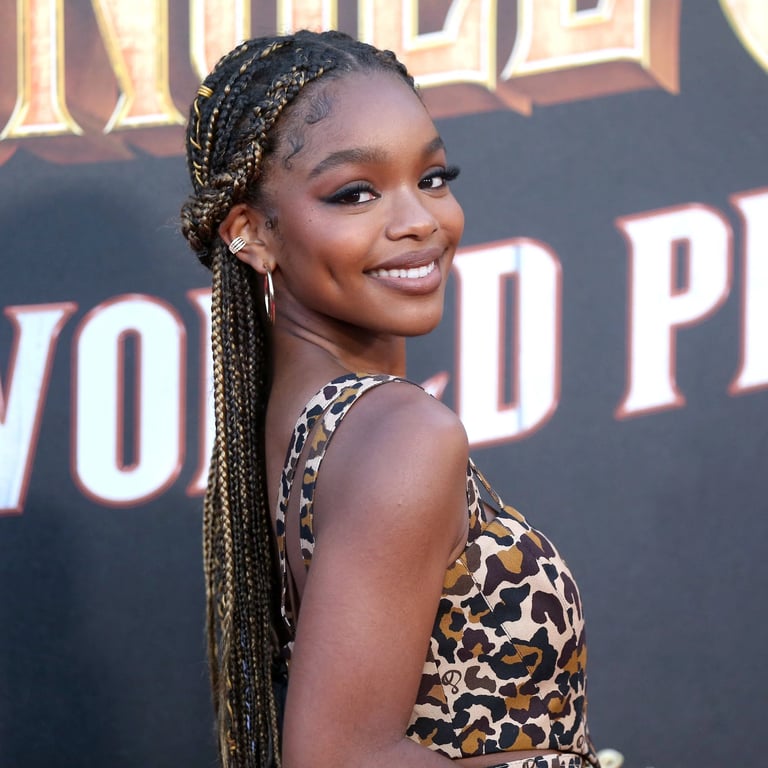 Two Cornrow Hairstyle
Long curly hair kept loose on both sides with cornrows hairstyle on the scalp looks divine and elegant.

These two cornrows are a must-try if you are blessed with both long and curly hair.

With these two cornrow hairstyles, you achieve a flawless look that can be paired with any outfit or

 hair accessories

.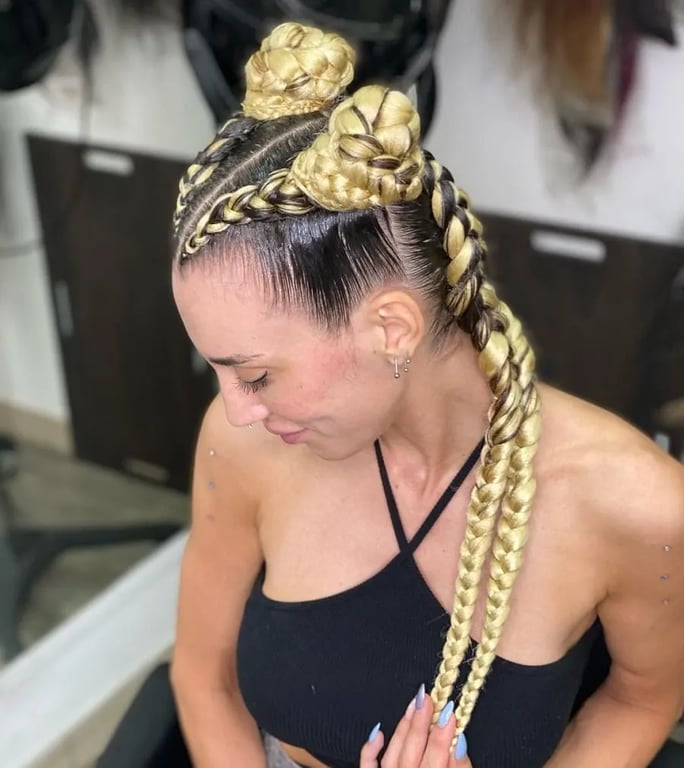 Simple Small Cornrows
A tidy look can be achieved by styling your hair into these sober small cornrows hairstyles that look super cute.

If you have long hair, keep your cornrow braids loose or tie them in a pony or a bun to enhance your look.

These small cornrows

 provide texture

 and richness to your hair. But it may take a little extra time than the usual time of cornrow braiding.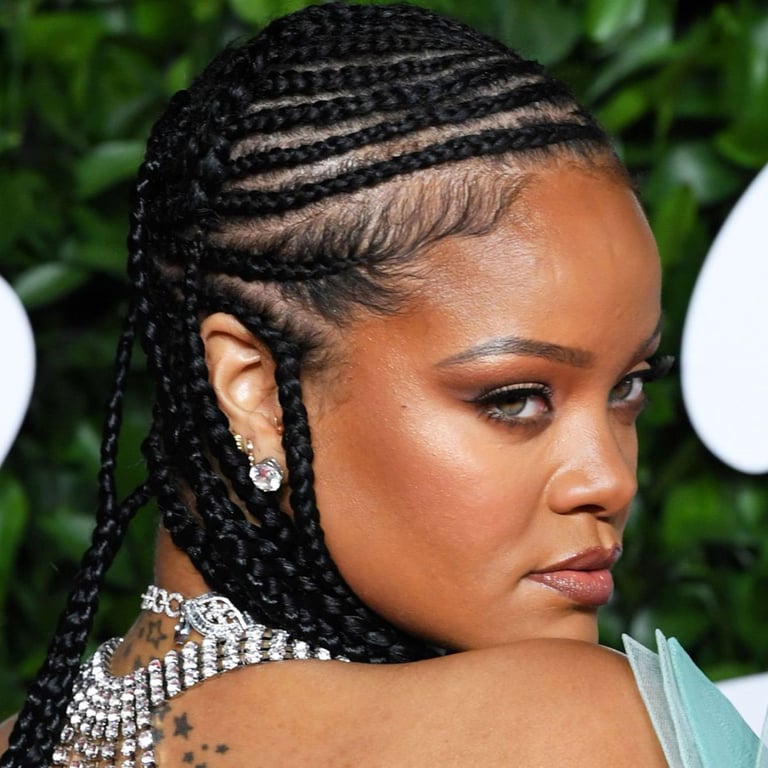 Highlighted Cornrows
Want to add fun and uniqueness to the regular cornrows? Get some vivid and vivacious highlights for a better look.

Cornrows hairstyles, when highlighted, look extraordinarily stunning and sophisticated, making you artistic.

You can add highlights of your choice and pair them up with some 

beads

 to get that funkiness.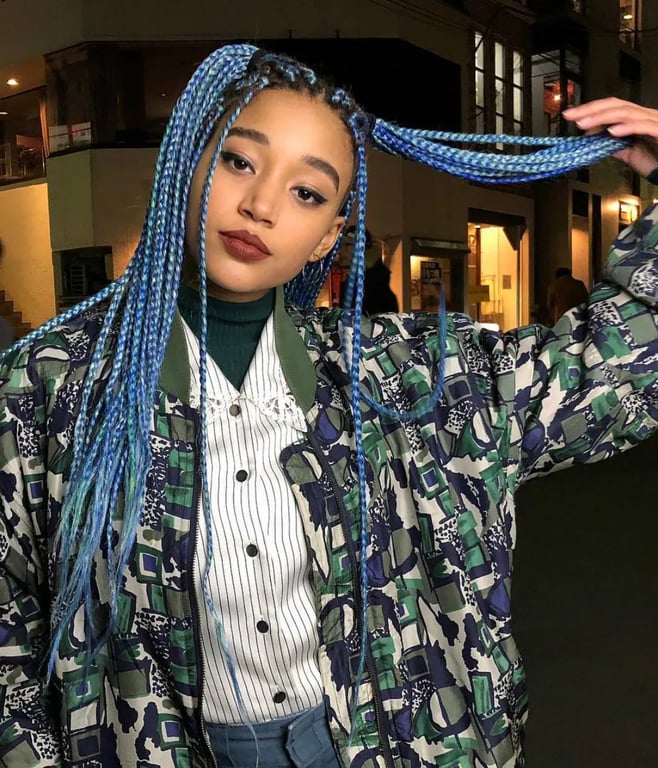 Large Jumbo Cornrow Braids
Those 

lustrous

 and 

jumbo braids

 tied in a pony are making you feel jealous; well, that's the specialty of a jumbo cornrow.

It looks bold and elegant when styled with rings or other accessories. It has the potential to captivate people towards you. 

This cornrow hairstyle style is a must-try if you have long hair.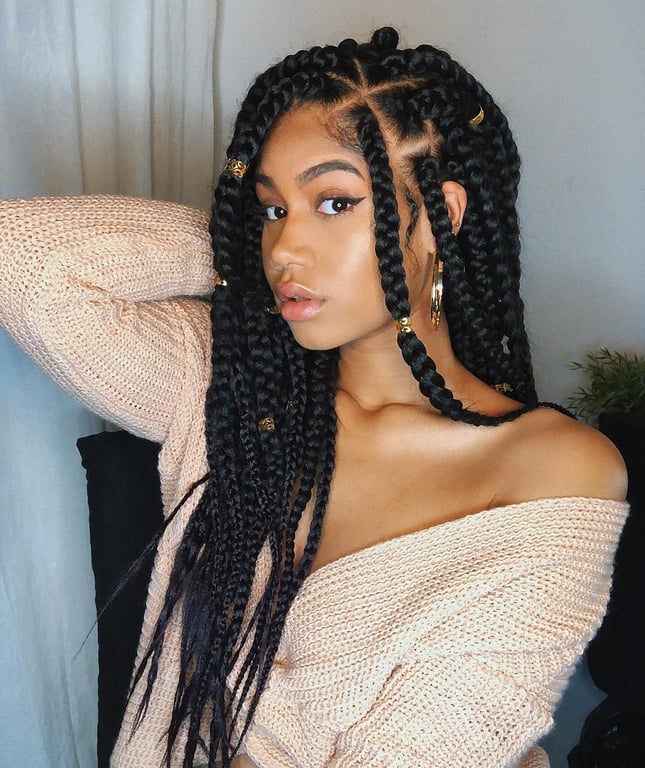 Conclusion
In conclusion, if you want a unique, wild, and fresh look, you can go for cornrow hairstyles. With so many different options, you're sure to find a style that suits you. So go ahead and give these cornrow hairstyles a try!
Reference Link
Cornrow Hairstyles-FAQ's
How to Do Cornrows?
Make your desired cornrows and braid them most straightforwardly, just as normal hair is braided.
Going to a hairstylist is always advised to get your perfect braided cornrows. Professionals can braid your hair how you want, and you will be free from any problem concerning braids.
How to Braid Cornrows?
Make your desired cornrows and braid them most straightforwardly, just as normal hair is braided.
Going to a hairstylist is always advised to get your perfect braided cornrows. Professionals can braid your hair how you want, and you will be free from any problem concerning braids.
What Are Cornrows?
Cornrows are a traditional method of braiding the hair near the scalp in an upward motion in the form of raised rows. This style has always been popular among afro-haired people as it tames the hair provides protection and also offers you an overall stunning, elegant and cool look.
How Long Do Cornrow Hairstyles Last?
Usually, cornrows can last up to 2 to 4 weeks. Depending upon the hair type, it can last even 6 to 8 weeks or less. You need regular touch-ups once their lasting period is over.
How to Wash Cornrows?
Run water on your hair, massage the scalp, and end with shampoo.
Do not rough massage the cornrows, as roughness can damage your cornrows.
Rinse it properly with fresh water and let the hair dry.
How Long Does Your Hair Have to Be for Cornrows?
* Ideally it should be at least 7 to 8 inches long.
* But even cornrows can be made on short hair. Short hair cornrowing comes with a bit of pain. So, long hair is usually preferred.