Beauty that captures the eye, beauty that makes you go wow, and beauty that brings out the diva you are. Every woman desires this and tries every possible way to become the best version of themselves. A woman's beauty lies in their hair. Styling those gorgeous locks is the priority of every lady out there. We need hairstyles that are not only majestic and elegant but also offer protection.
So, originating especially for the black women are these crochet braids hairstyles also known as latch hooks.Their extensive and excellent curly hair requires constant attention and protection to avoid damage. These have become one of the most popular hairstyles and are ready to rule the fashion world.
It involves using hair extensions braided to your natural hair with the help of a crochet needle. It can be defined as extensions added to the hair with a cornrowed base using a looping method. Besides making you artistic, it tames your hair, making it damage free. Crochet braids can last up to 6 to 8 weeks.
Why not give it a new rocking look to yourself? Treat your hair this season with the most beautiful and appealing style, and get ready to earn some compliments. The versatility of these types of braids is described below that suits every hair and face shape; take a look for some inspiration.
Crochet Braids for Gorgeous Curls
If you like curly hair and it suits your face well, it will be a good style changer.

Crochet adds texture and dimension to your natural curls and gives you an attractive and different look.

So, get these protective and 

flattering crochet braids

 to enhance your look.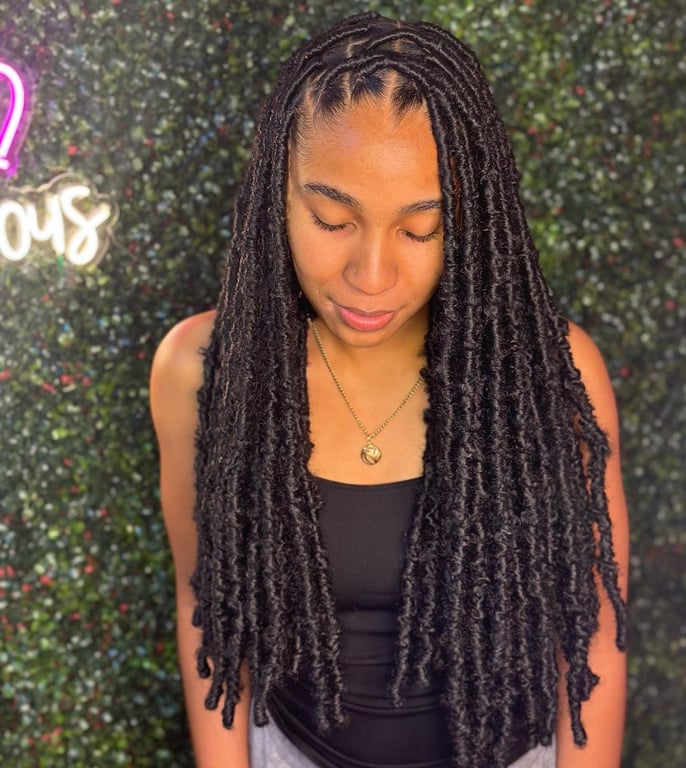 Also Read: Best Hair Color Ideas for 2022 That Will Outshine Your Hair in Any Gig
Short and Attractive Crochet Braids
Fine hair? Not to worry. They are synthetic braids woven into your natural hair and perfect for providing volume and dimension to thin hair.

Crochet braids look extremely ravishing and enticing on short hair. Yes, it is a deadly combination when short hair and crochet are mingled.

It is 

low maintenance

, and it becomes easier to carry with short braids.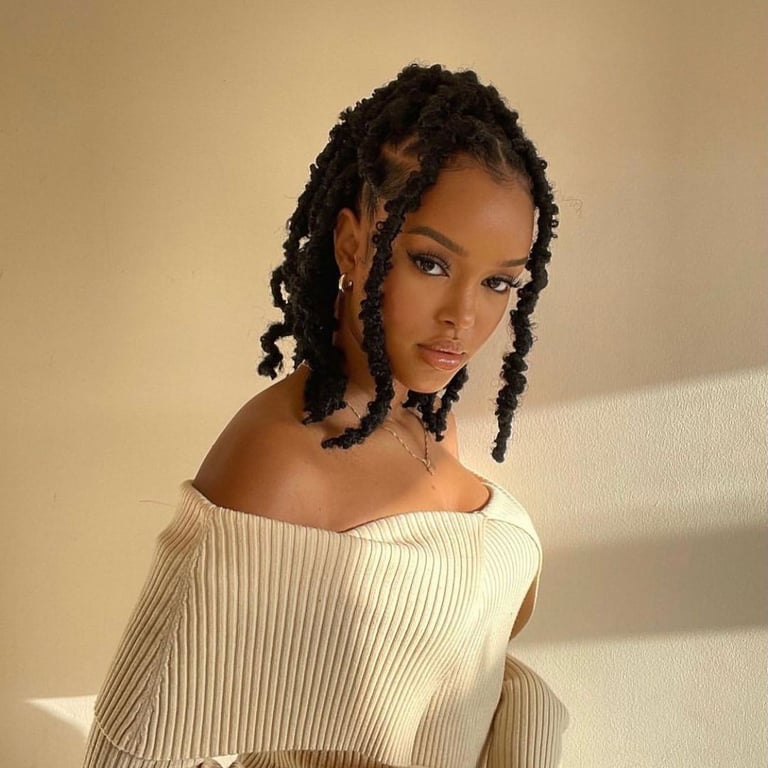 Crochet Knotless Braids
Knotless braids have been in the limelight for a long. These are made without knots and offer zero tension on the scalp.

When these knotless braids are combined with crochet, your goal of becoming the most beautiful is achieved.

It works like magic on any hair-length and gives you this great an

You can pair these crochet knotless braids with some highlights to enhance the look. An ombre or a blue or pink color will provide the funkiest look of all.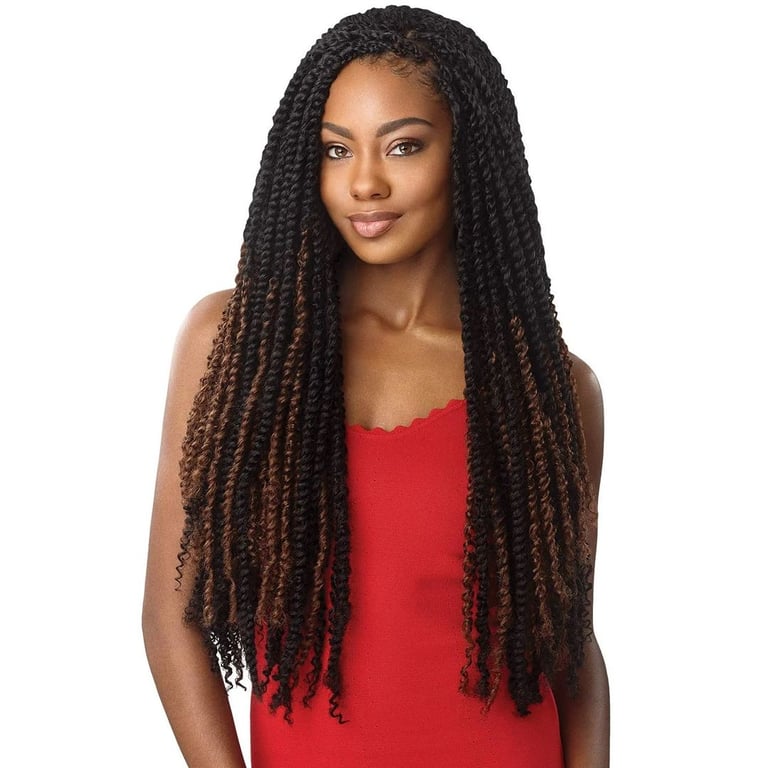 Wavy Crochet Braids
How spectacular are these waves? When braids are wavy, they look divine.

Be it long hair or short hair, when waves are provided to them; they offer you more texture and richness. The versatility of waves combined with these makes them look totally out of this world.

Making you 

sassier

 and giving you damage-free hair is the ultimate goal of these wavy braids.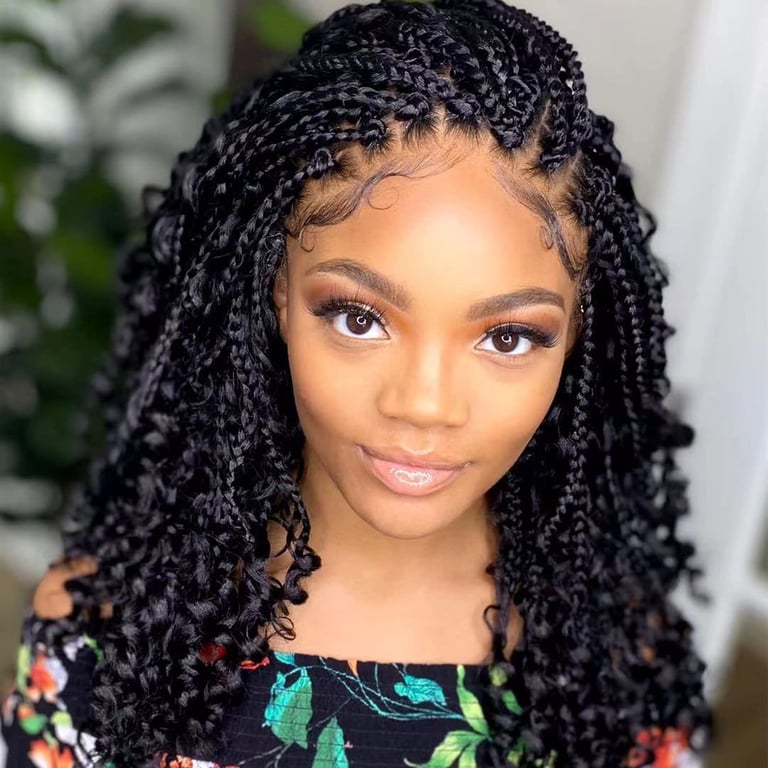 Crochet Braids for Straight Hair
Want some new style to tame your straight, healthy hair? Try adding braids to them.

Straight hair provides a luscious and rich vibe, and when crochet is installed with a cornrowed base, it looks scintillating.

Long straight crochet braids

 are one of the easiest and fast methods for a hairdo. Ladies with long hair, this is a must-try.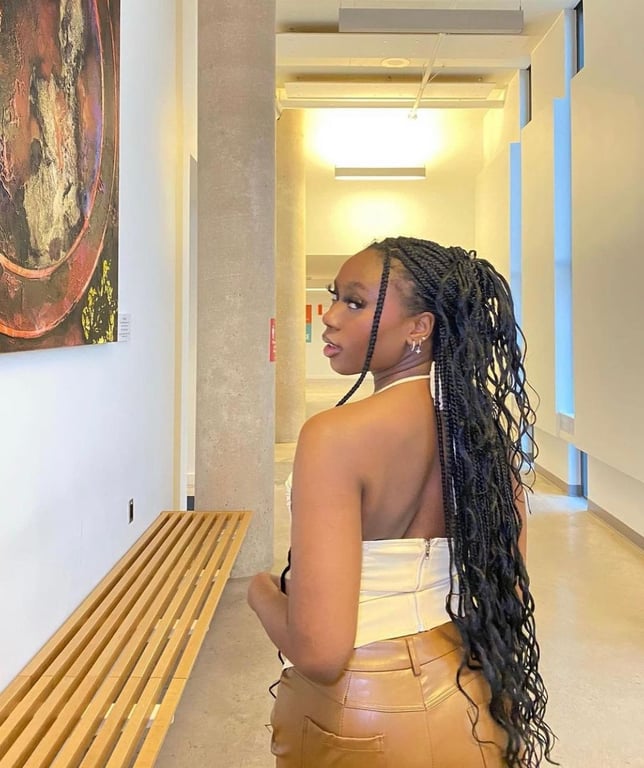 Also Read: Top 15 Cute Ponytail Hairstyles for Women of All Ages
Crochet Braids for a Goddess Look
A more feminine and alluring look can be achieved.

Cornrows are laid as a foundation for these braids and then extensions are added for a perfect crochet braid.

Crochets came into the limelight because of the tension-free and damage-free hair it provides.

Braids can be your ideal option to create an attractive yet simple look.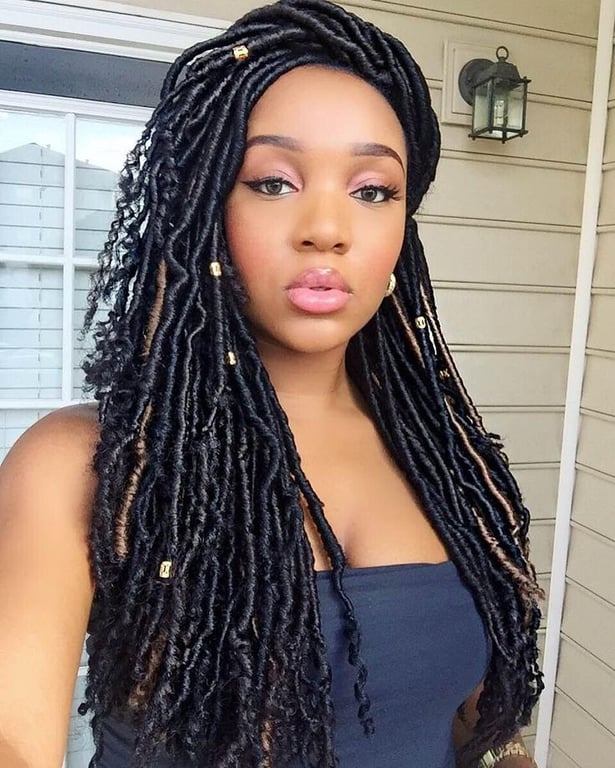 Red Crochet Braids
Red is not a color; it's an attitude. And when this attitude is applied to your hair, you become the cool and sassy version of yourself.

Give your hair some freshness and attitude by coloring it red and combining it with these 

super versatile braids

.

These red crochets will make you the center of attention, and you will win hearts.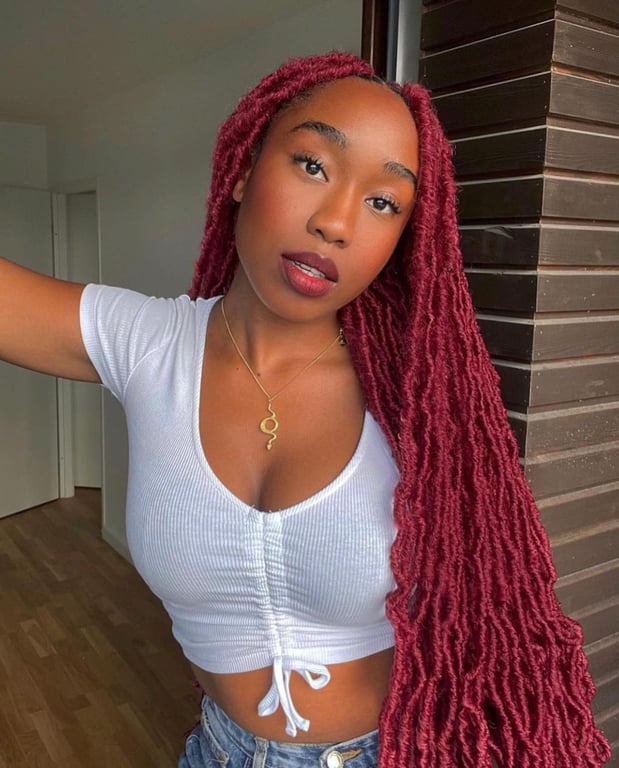 Crochet Braids for Teenage Girls
Crochet braids hairstyles are known for suiting all face types and every kind of hair. It looks great when paired with any outfit.
So, teenage girls, here are a new and profound style for you. They tame your hair and provide long-lasting protection from breakage and split ends.
This does not require constant focus, so you can carry these confidently and become the charmer.
Get ready to impress everyone with your new look and become the centerfold among your friends.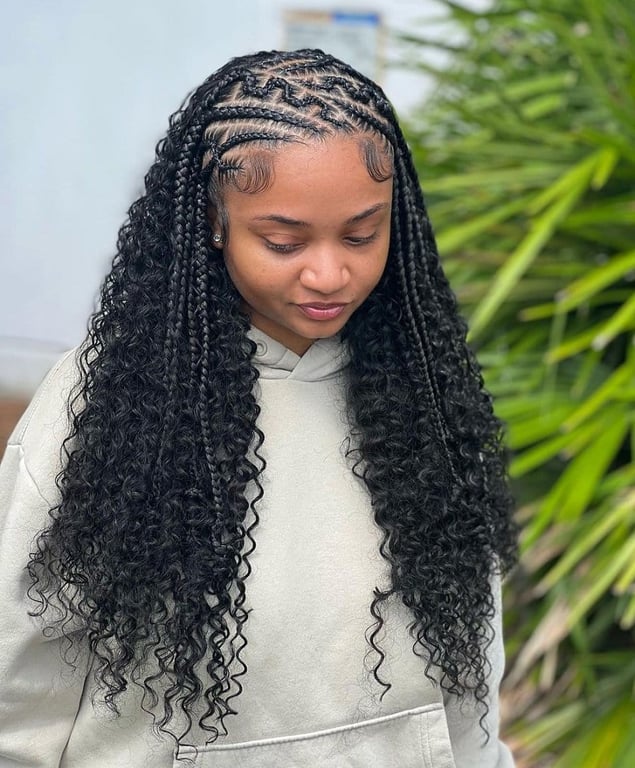 Also Read: Curtain Bangs: Get the Look for Effortless & Cool Hairstyles
Crochet Box Braids
Box braids are all set to become the crowd's favorite. Hair is sectioned off in parts and each part is made into boxes and braided hence the name.

These box braids are recently seen become celebrities' go-to style and most women out there are just loving its vibe.
When crochet is mixed with box braids, it gives a more captivating and sophisticated appearance.
These look great with any outfit. They can be paired easily with any accessories and provide you with the most aesthetic look.
Not to worry if you have long or short hair; it goes perfectly well with varying lengths and thicknesses. Also, it provides a unique look to every individual.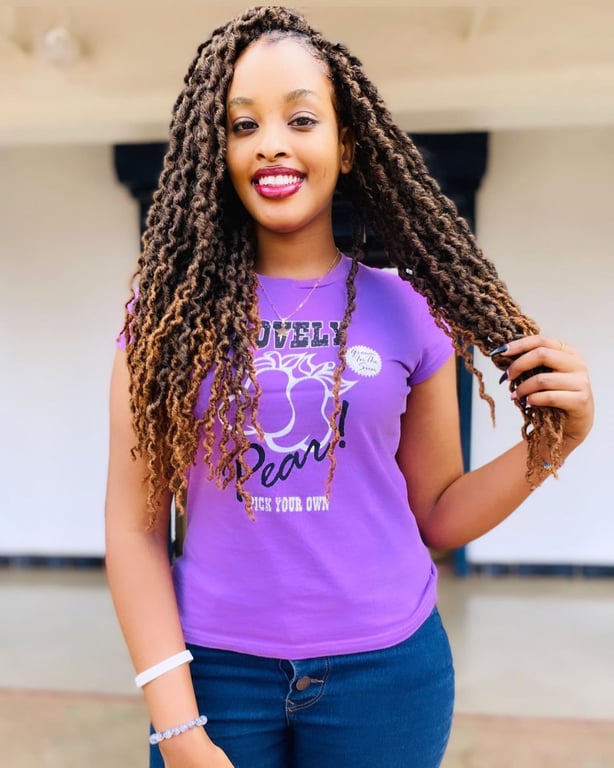 Reference Link
Crochet Braids Hairstyles-FAQ's
How to Do Crochet Braids?
* Crochet braids are better done by a professional because it involves a complex process of braiding and weaving your hair with the help of a crochet needle using hair extensions.
* Ask your hairstylist for your desired crochet braid to be installed and get that relaxed and elegant look you need.
How to Take Out Crochet Braids?
* The first step is not to panic and keep patience and softness while removing crochet braids.
* Cut the extensions and apply a good amount of moisturizer to soften those locks. Then slowly detangle the cornrows. 
* It is always advised to visit a salon to remove crochet braids since it is a professional task. You must go to a hairstylist for proper removal.
How Long Do Crochet Braids Last?
* Depending upon your hair type and the type of crochet braids you have installed, they can easily last up to 4 to 8 weeks or, in some cases, even longer.
* Crochet braids are trendy because they are low maintenance and protect the hair from damage. 
* It is effortless and suits varying lengths and thicknesses. It fits all face types and hair. 
Besides its many advantages, it provides you with the coolest, most elegant, and most gorgeous look, making you feel like a queen.
How to Wash Crochet Braids?
* Dry shampoo is recommended, and water should be avoided.
* If you don't like dry shampooing, you can use a light conditioner or a light shampoo and smoothly apply it to the scalp without using it roughly.
* Rinse it off with water; never use hot water as it may tangle your hair and make it all messy.