If you have curly hair and do not know which hairstyle to try, then you can go for the Curly Edgar Haircut without a second thought. Curly hair is the hardest to manage, but this haircut will make your hair game easy and manageable.
There are many styles and variations of this particular haircut that allow you to ace the overall look.  Edgar haircuts are for every face shape and hair length.
So whether you have short Curly hair or long curly hair, you can try any of the below shown styles that will suit your face.
Curly Edgar Haircut
This is the classic version of curly edgar haircut.

Curly hair men can always go for the curly edgar. It looks stylish and offers a personable look.

You can get the sides of your hair trimmed and a round bowl shaped haircut for the top hair.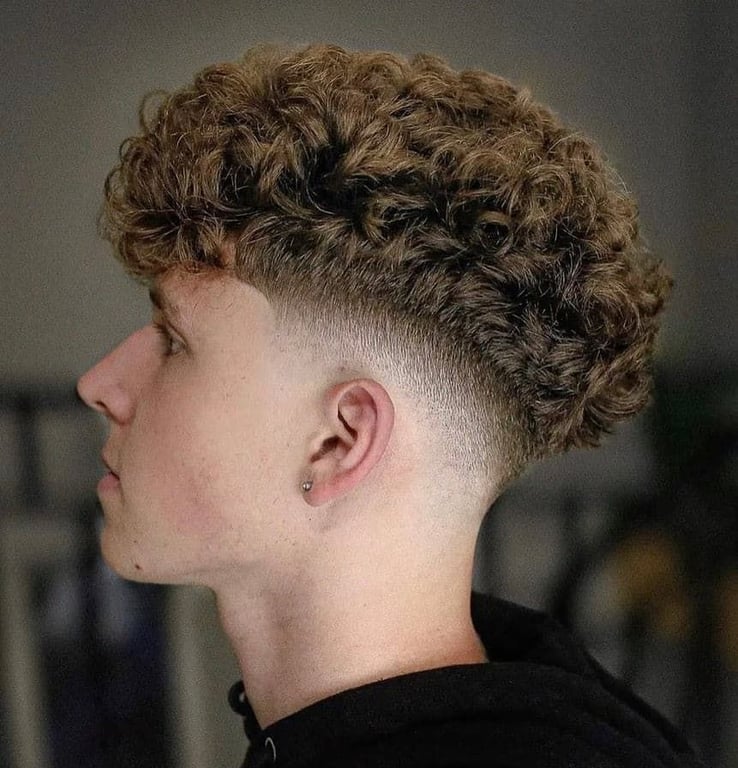 Short Curly Edgar Haircut
Short haired guys can go for this haircut. With short hair, comes the cost of maintaining it time to time. But the look is worth trying!

The edges are going to be trimmed and a short haircut at the top will do the job.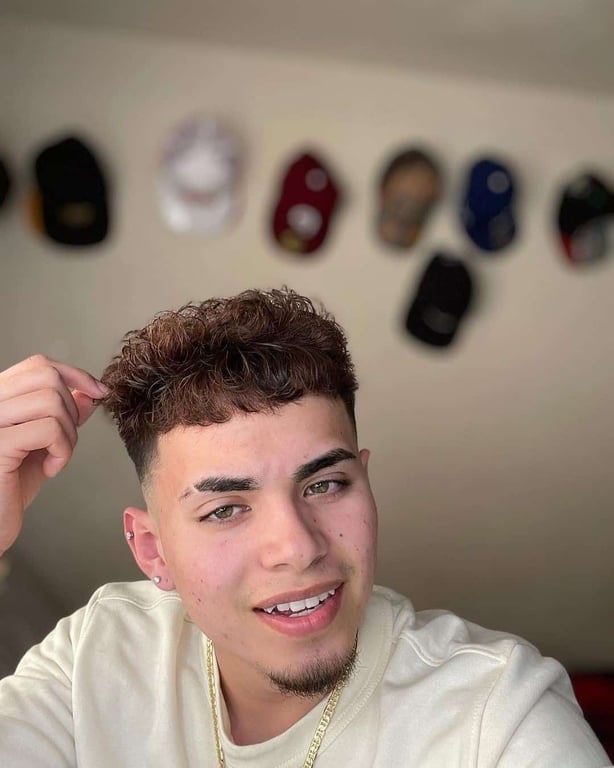 Also Read: Creative 17 Taper Edgar Haircut Ideas
Mid-Length Curly Edgar Haircut
This is for the guys who have medium length hair.

Neither too long nor too short, this medium length hair is all about maintaining the perfect balance for an impressive look.

Edgar haircut will look good on medium length hair.
Long Curly Edgar Haircut
Long hair is the hardest to manage. But long hair has various styling options. the edgar haircut is yet another way of styling your long hairs.

But this look will give you a super cool look and make the hair manageable than ever before.
Platinum Curly Edgar Haircut
Platinum hair looks the best with an Edgar haircut. Platinum is attractive and sexy.

This season, go for a look that best depicts your personality and makes you look hot!

Get the sides of your hair trimmed as you desire and a bowl shaped edgar cut on the top hair.
Also Read: The 9 Impressive Fluffy Edgar Haircut Styles To Try
Curly Edgar Haircut With Beard
Every haircut gives a bold look with a beard.

Never underestimate the power beard can offer to any hairstyle. It enhances the look of any hairdo and makes it look stylish.

You can keep a bearded look and get this haircut done.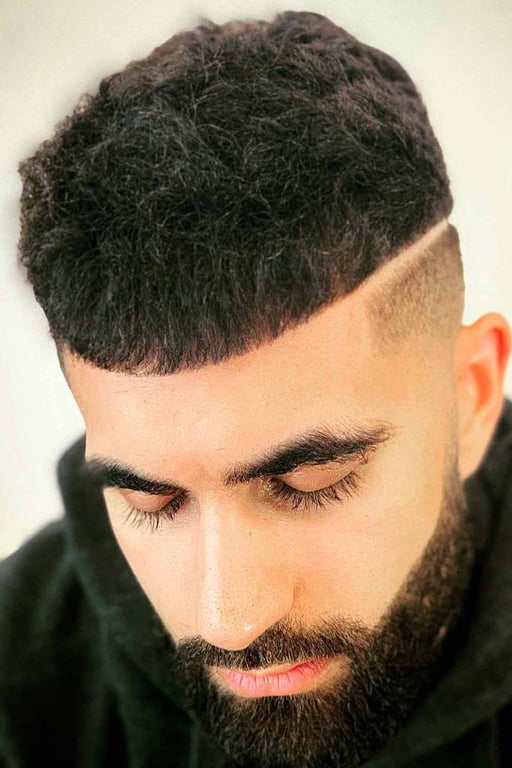 Messy Curly Edgar Haircut
If you want to try a messy look this year, you can consider this one.

Messy hair attracts, messy hair impresses, messy hair is surreal to look at. Never miss a chance to try this hairdo. 

Messy look will give you a raw look.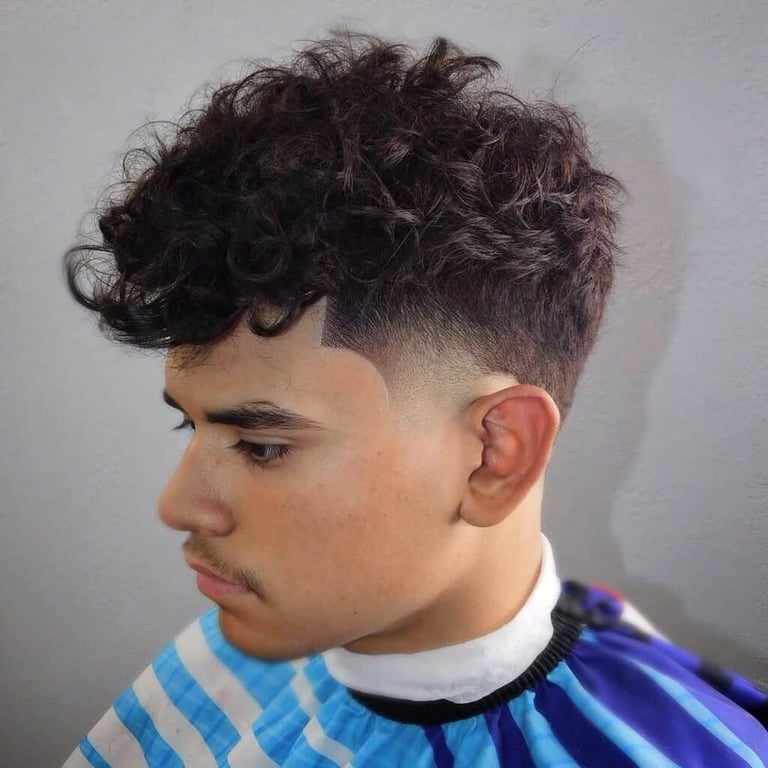 Low-Fade Curly Edgar Haircut
This haircut is done by trimming the lower hair as shown in the picture.

Fade has been ruling the fashion industry for a long time now. pair it with the edgar to get an amplified hairdo.

You can go shorter in the ends and a bit longer in rest of the hair.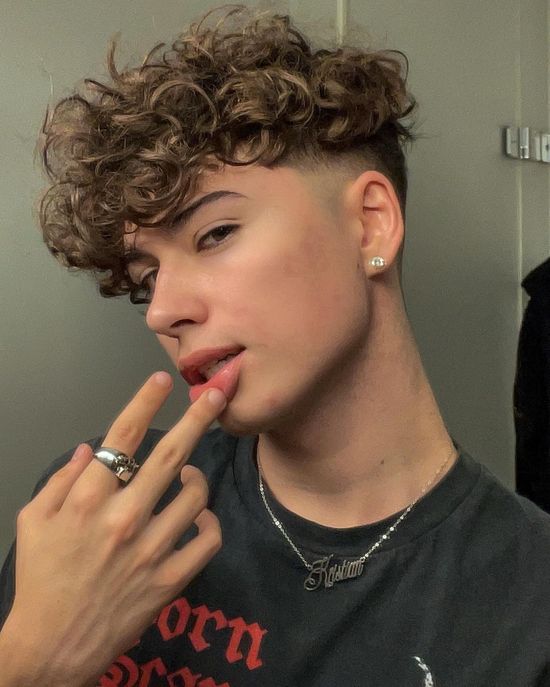 High-Fade Curly Edgar Haircut
This is for a cleaner look. The high fade is an awesome way to amp up your hairstyle in pride.

This gives you a fine trimmed look and offers a mesmerizing hairdo experience.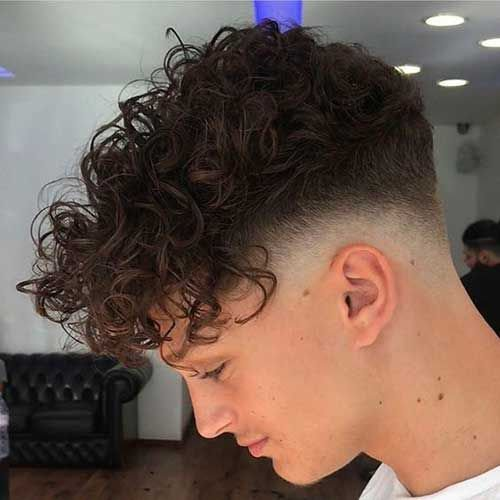 Curly Mullet Edgar Haircut
Mullet haircuts continue to remain in fashion till date. The uniqueness is worth trying and gives you an impeccable look.

Mullet haircut gives a defined shape to your face and your hair is trimmed perfectly.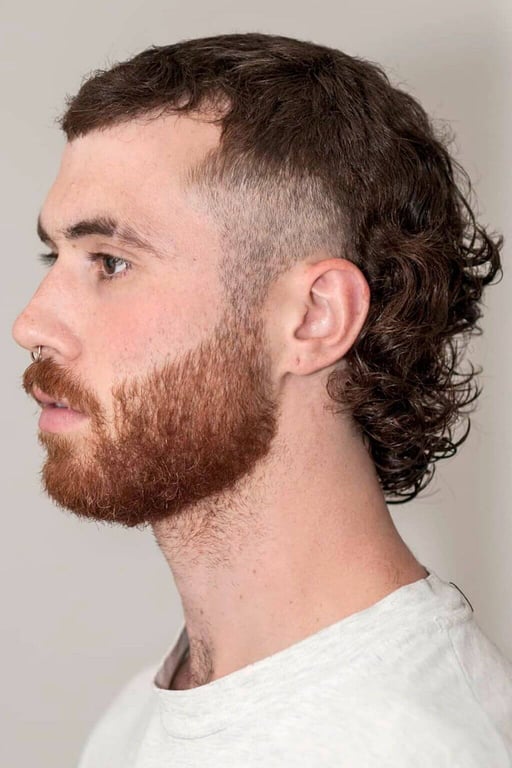 Curly Fringe Edgar Haircut
Fringe haircuts look super cool on every face type. It is best known for offering you youthfulness and modernity.

You just have to add some fringes  to the classic Edgar haircut to get this look. The look is an amazing way of hairstyling.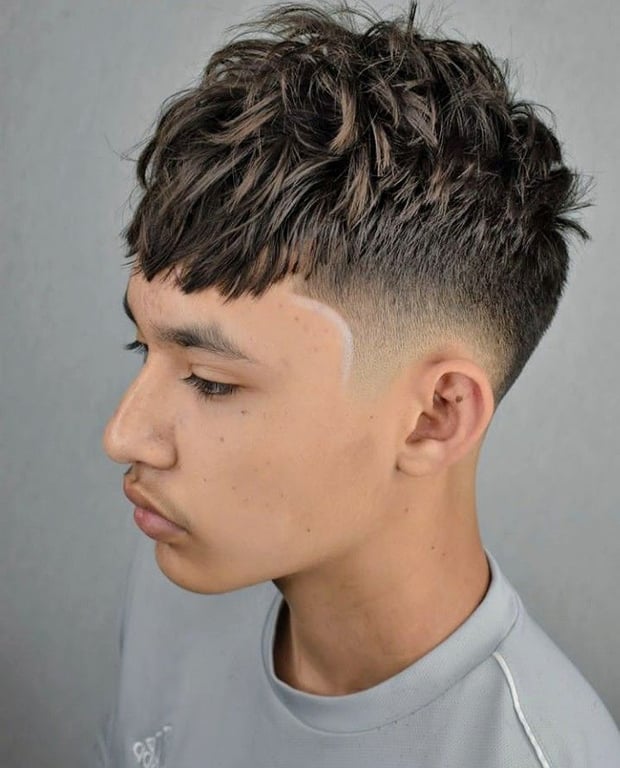 Curly Takuache Haircut 
It's an excellent haircut to get this year. It is refreshing, alluring and personable to look at.

Takuache haircuts carries the best style of an Edgar haircut with a super stylish look.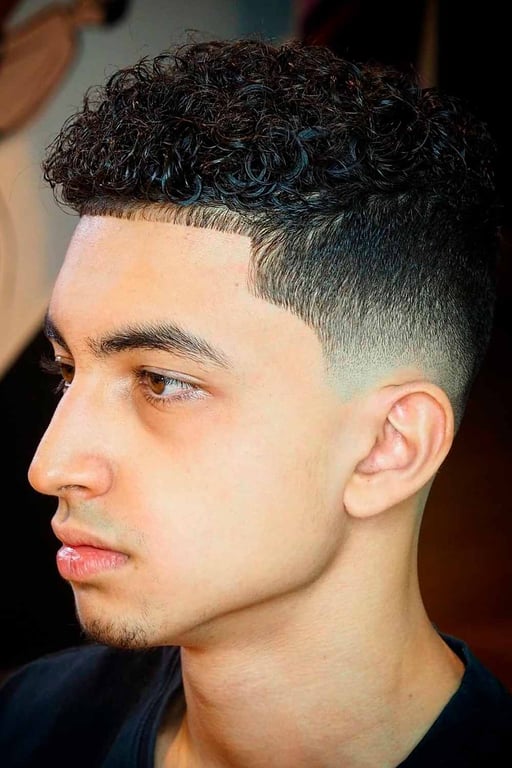 Tall Rounded Curly Edgar Haircut 
This haircut is for a little longer hair. The curls look ravishing in this haircut.

This looks good on flat shaped faces by giving a round look. Pair it with some accessories to enhance the look.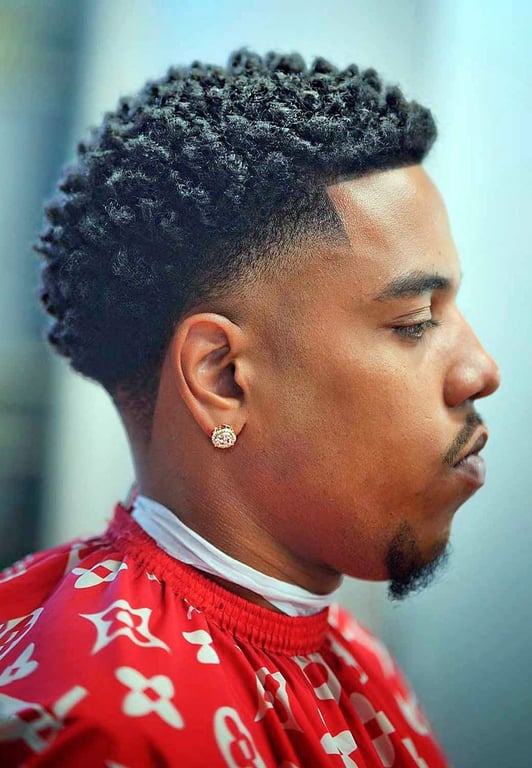 Also Read: Trendy 19 Edgar Haircut Mexican Ideas
Curly Edgar Haircut Taper
Taper cuts are a new variation in an Edgar haircut. The finishing of a taper is a well known quality any haircut can provide. 

They provide you a classy as well as stylish look. So, this season go for it!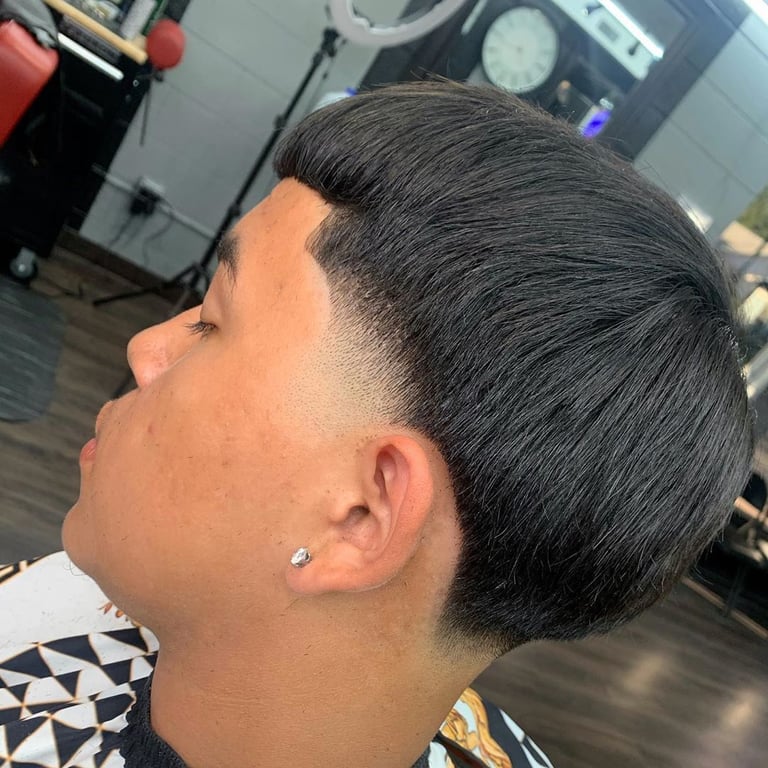 Curly Fluffy Edgar Haircut
This particular haircut is for a fluffy hair look. Adding volume to the dull hair is yet another way of amplifying your hairstyle.

It allows you to have a messy haircut look.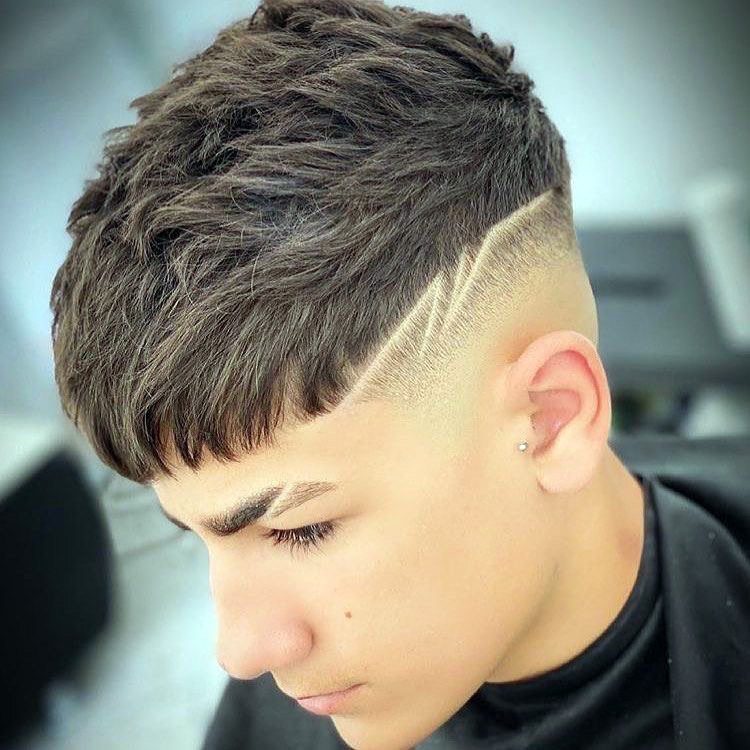 Conclusion
We have covered fifteen different styles of a curly edgar haircut. If you have curly hair, then you can go for any of these styles. Curly hair gives you a messy look but if you want to get a neat and fine look, then these haircuts are worth trying. 
Do share this article with friends and family. Let us know if you have any doubts.
Happy Hairstyling!!!
Reference Link
Curly Edgar Haircut-FAQ's
What Is The Best Haircut For Naturally Curly Hair?
The Edgar haircut is the best haircut for naturally curly hair. The haircut makes your hair a little more manageable. It gives you a fine and neat look even on messy curly hair.
How Do You Get Edgar Curly Hair?
Edgar haircuts are similar to each other. For curly hair, you can trim the sides of your hair and get a bowl shaped haircut on the top hair to get the look done.