Baffled by the name! This dirty blonde hair is all set to make its way in the fashion world and has already started establishing itself among many people. Don't get worried seeing the name, because it has nothing to do with your hair being dirty. It accounts for the color usage in the hair to make oneself gorgeous and admirable. And do you any hairstyles with this color is just awesome!
As the name suggests, this dirty blonde hair uses light and dark versions of blonde to suit any face type and skin tone. Be it any base color; you can visit a salon to get this dirty blonde. Also, this color has the advantage of deciding on your favorite shade based on its maintenance. If you want to look stylish and cannot afford your hair's routine maintenance, this dirty blonde is for you.
For you to surprise everyone with the new look and to steal hearts, we are here with a bunch of dirty blonde hair colors to take inspiration from. Want a contemporary and elegant touch to your dull hair? Scroll down and have a look at some of this trendy and pretty dirty blonde hair:
Dark Dishwater Blonde
Though the name is blonde, it is more of a brunette, offering you the most natural look.

This blonde is mainly preferred by women growing their hair as it 

mixes pretty well with your natural hair

.

Known to provide a distinctive look, it is best suited for ladies with lighter complexions. The dark hair and the light skin tone match flawlessly, providing you with the finished look.
This dark dishwater blonde can be the best if you are new to dirty blonde hair.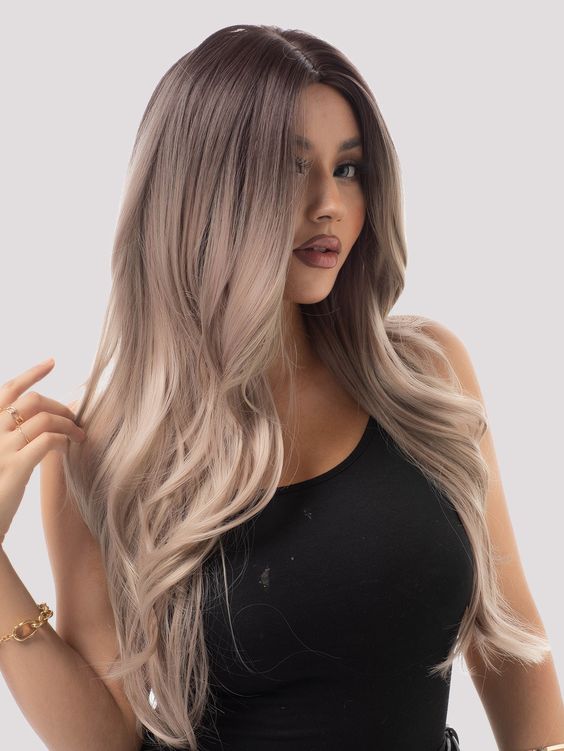 Dark Roots and Icy Cool Ends
For bold women like you, a dirty blonde with dark roots and icy cool ends can become a savior, emphasizing boldness and wilderness more.

The concept of adding 

icy cool ends

 with darker roots came out to be most women's favorite style changer.

With such hair color, you are sure to look appealing and elegant. So, it's time for you to entice everyone with your trendy hair and become the show-stealer.

Wavy and short hair with such color adds to the charm. Go for short wavy hair to get a realistic look whenever trying this color.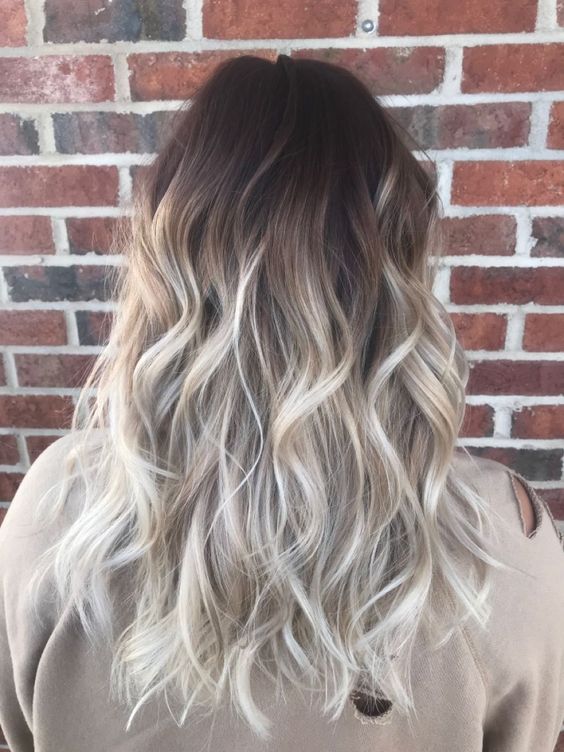 Also Read: Top 13 Knotless Braids Styles that Are Trending Now
Perfect Melt
Just as the name says, it's a perfect color for everyone out there. This warm and soothing melt makes you feel comfy as well as gorgeous.
Golden highlights on dirty blonde hair make a deadly combination of perfectness and hotness.
Highlights have the magic to blend with any hair color and provide a lively and fresh look to the hairstyles.
If you are eyeing a sophisticated and flawless look to enchant your viewers, this perfect melt can be your perfect solution.
Subtle Dirty Blonde Angled Bob
Become the queen of modernity by 

chopping those locs into angled bobs

. Make it look attractive and impressive by giving it a dirty blonde hair color.

With this feminine, groovy, and yet subtle dirty blonde, you can earn compliments like never before.

Shades one or two lighter than your base color look incredibly gorgeous and captivating.

Rezoned ends can provide you with the most gentle and elegant look.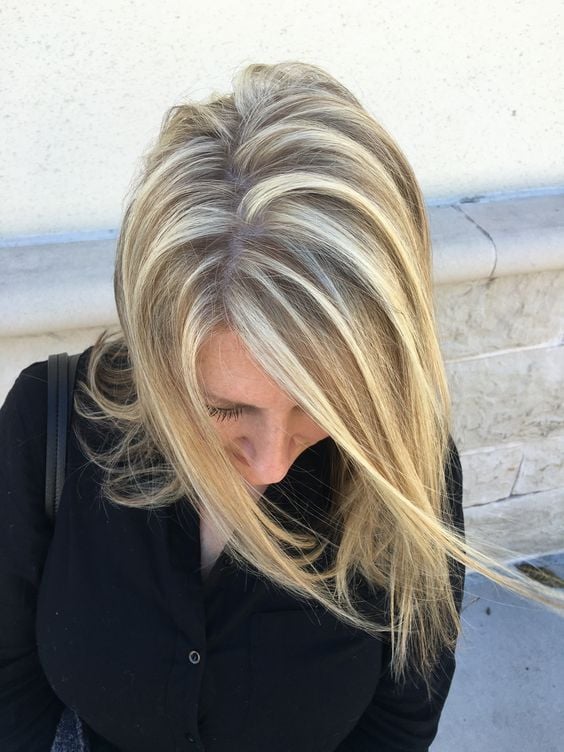 Long Dirty Blonde Hair
If you are blessed with long, luscious, voluminous hair, flaunt it with some coloring like never before.

Dirty blonde hair color with platinum highlights can do wonders when styled properly on long hair.

This dirty blonde can be your next best thing if you want a change.

Always remember to use a purple shampoo to keep away the brass.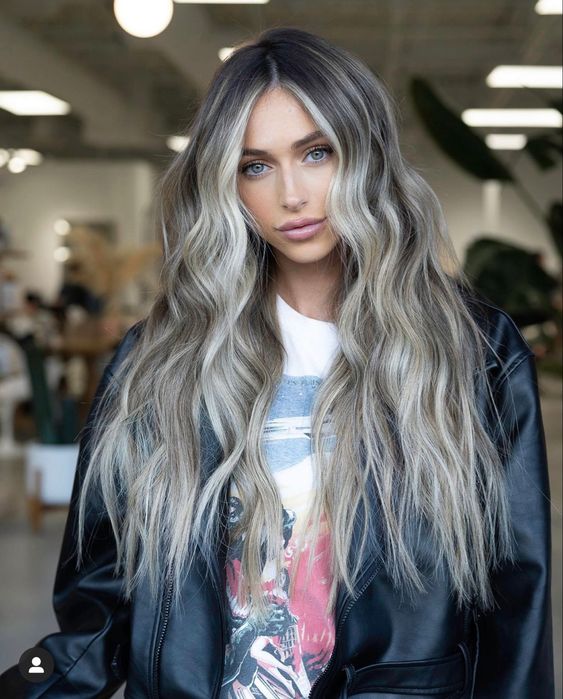 Also Read: Stylish Cornrow Hairstyles for Girls [2022 Latest Designs]
Dirty Blonde Hair with Highlights
Wondering how highlights will suit the dirty blonde hair color? The answer to all your questions lies in this article.
Go on, have a look at some of these interesting and awesome highlighting ideas to fit perfectly on everyone: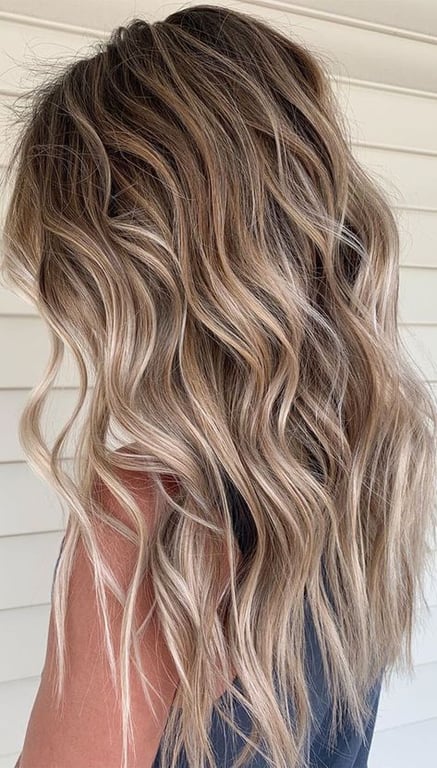 Dirty Blonde Hair with Blonde Highlights
To give your appearance a brighter and warmer look, add some blonde highlights to the dirty blonde hair.

Boost your natural dirty blonde hair with some shades lighter for blondes to enhance the overall look.

This highlight can be very beneficial for women with a whitish skin tone, as it is known to make your hair and face appear lively and stunning.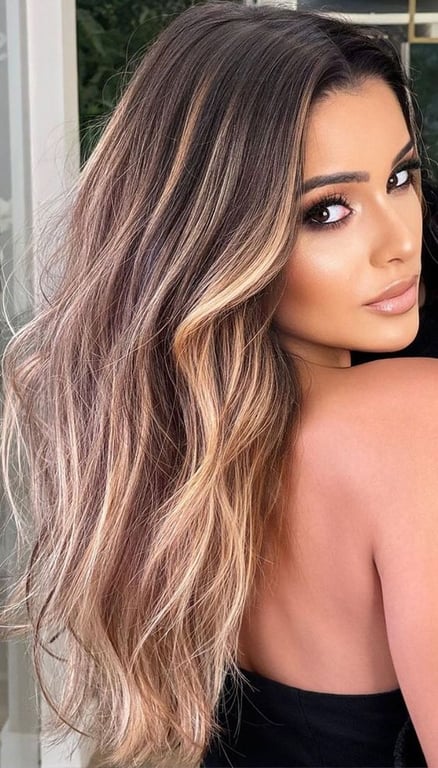 Dirty Blonde Highlights on Brown Hair
Instead of having a full dirty blonde hair color, you can opt for these dirty blonde highlights.

Brown hair ladies' attention! This hair color is only for you to take inspiration from. Giving some dirty blonde highlights on the brown hair looks natural and refreshing.

This soberest yet noticeable hairdo makes the viewers "wow". If you are blessed with beautiful browns, give these dirty blonde highlights a must-try!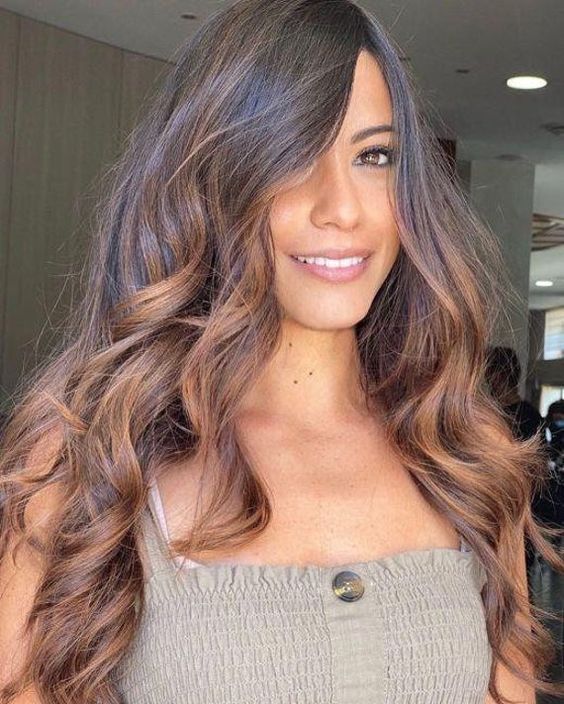 Also Read: 15 Amazing Balayage Hair You Must Try
Platinum Blonde Highlights on Dirty Blonde Hair
If you like experimenting, platinum can be worth putting on your list.

Platinum is known to be the wildest and most daring color when applied to the hair. It requires your attention from time to time and only suits some.

So, to bring depth and dimension to your dirty blonde hair, ask your stylist to introduce your hair to the platinum blonde highlights that can create massive change in your mundane hair.

Also, pair your new hair with waves to enhance the look.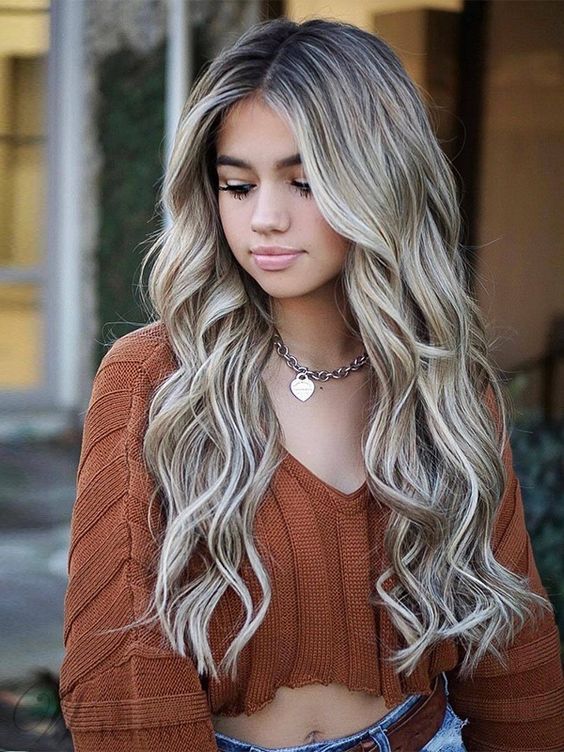 Dirty Strawberry Blonde Hair
Dirty strawberry is a color consisting of reddish tones. To make this color more vibrant and vivid, add highlights of strawberry blonde to the hair.

This color signifies beauty more remarkably and makes the hair more vibrant.

It looks fantastic when styled with long hair, followed by beachy waves. 

If you are fond of trying different colors, this strawberry blonde can become your next style.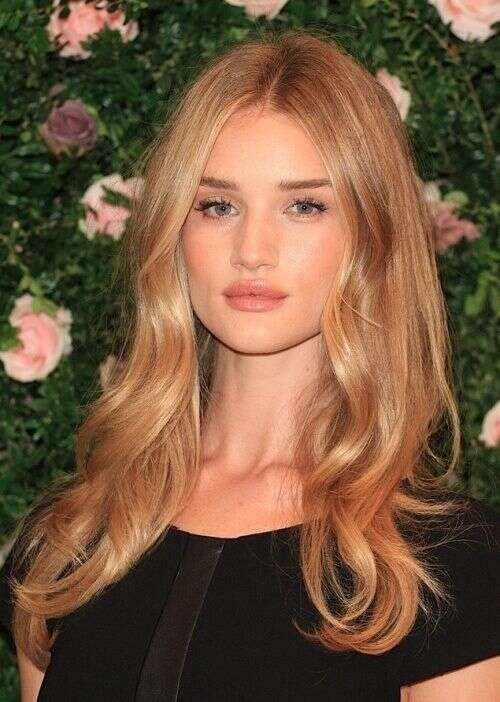 Dirty Blonde Hair for Men
Who says blonde hair only suits women? Men with blonde hair dominate the fashion industry with their dashing and charming looks. Be it a bun, pony, short, very short or medium; any hair looks extremely stunning on men with complexions. Still, it suits fair complexions as it brightens the whole personality. You can try these dirty blonde hair ideas described below: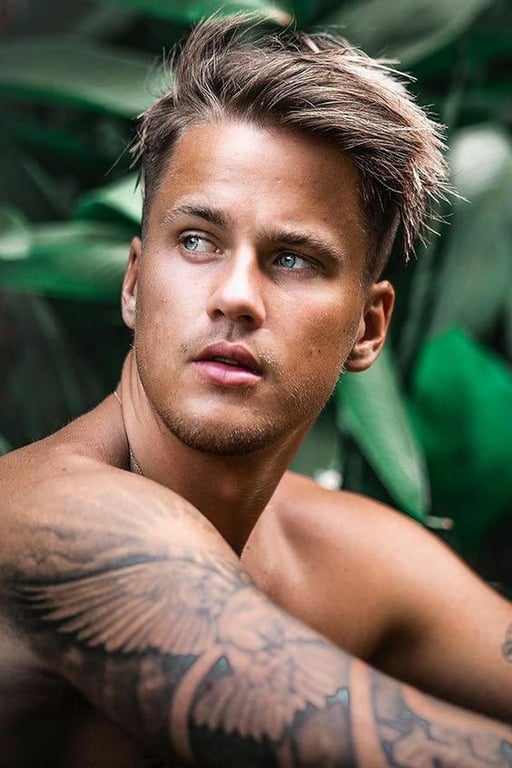 Dirty blonde hair provides a unique color to the hair, contrasting light and dark. Also, it suits most men.

If you don't mind growing your hair a little longer than usual, go for dirty blonde.

This is the most versatile hair type for most men out there. It offers you the sharpest and most gentle look.

With long hair, you have style options: tie it in a bun or make a low pony to get the most dapper look.

This dirty blonde hair can be best achieved when gelled up and paired with casual or formal wear.
Thick Blonde Hair
Those shiny locs of yours are sure to make you the charmer. Men with thick hair can try various styling options to impress the crowd.

Those godsends' thick hair, when given dirty blonde hair color can enhance the overall look of any man.

This season, renew yourself by pampering your hair and refreshing it with some gorgeous color.

From crew cut to military, long to short, slick back or gelled up, any hairdo can be performed on thick hairs. So, prepare yourself to become the center of attraction with this new hairstyle.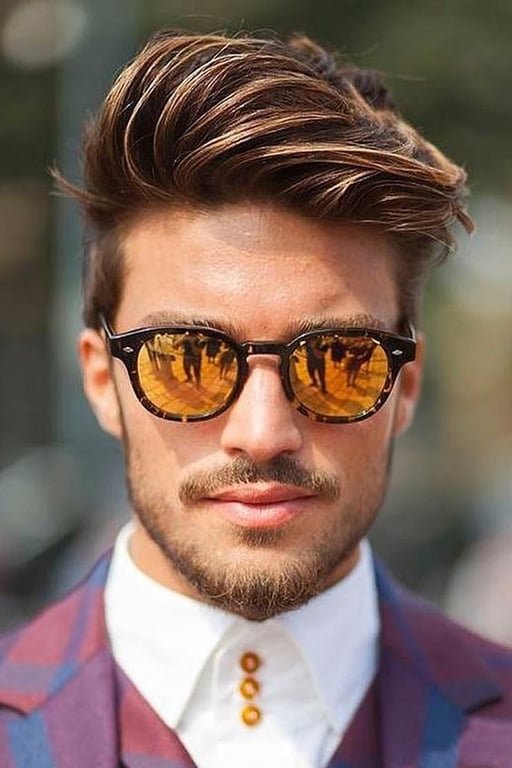 Short Dirty Blonde Hair
You are wrong if you think blonde suits only have long or thick hair.

Because the versatility of this color makes it unique and elegant for everyone, you can get a short or very short haircut and still flaunt it with style.

Dirty blonde can change your image with its profound and enigmatic effect on any man.

Getting this hair color is very beneficial for you.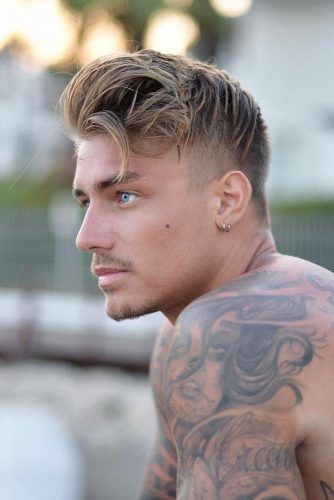 Reference Link
Dirty Blonde Hair-FAQ's
How Rare Is Dirty Blonde Hair?
* As per the estimates, natural blonde hair is very rare with a 2% chance.
* But nowadays most women are preferring dirty blonde hair color to get a unique look.
* Although earlier, this color was very rare as most women considered vibrant colors and the dirty blonde is somewhat natural looking.
What Is Dirty Blonde Hair?
* Dirty blonde hair is a blonde in between blonde hair and light brown tones.
* In other words, it is a medium shade of dark and light blonde.
* Dirty blonde is known to provide a natural look and can be paired with any color, highlights, balayage, and skin tone.
How Do You Get Dirty Blonde Hair?
* Depending on your natural hair color, skin tone, and face shape, the hairstylist will add colors to your hair.
* Always visit a salon for hair coloring to get the desired result.
* If you have naturally blonde hair, some can just do the work of having the perfect dirty blonde.
How Do I Go From Brunette to Dirty Blonde?
* This process demands your patience and time. Since you do not have natural blonde color, providing dirty blonde requires a double process.
* First strip off your natural color and second, apply dirty blonde to give it the natural and fresh vibe you are needing.
How to Get Ash Blonde Highlights on Dark Brown Hair?
* Ash blonde highlights on dark brown hair looks stunning and gorgeous.
* Just ask your hairstylist to get you an ash blonde highlights on your dark hair. You will get your desired color pattern.