Cuticles are the key areas of the skin to concentrate on. The DIY cuticle remover eliminates the cuticles to make the nail polish settle better. If you still don't know what a cuticle is, let us define it for you. The thin layer of skin forming semi-circular ridges around the nails is the cuticles. Prolonged chemical cuticle remover usage has many adverse effects on the nails. Why don't you switch to the DIY hacks? They are effective, save money and time, are purely organic and are great for your nails' health. We have summed up all the details of the homemade cuticle remover solutions for your nail care. Check it out!
9 Easy Methods to Make a DIY Cuticle Remover
There are various chemical solutions to remove nail cuticles. You must have come across them in the nail parlors. You should not frequently use chemical solutions for cuticle peeling. It damages the underlying tissues.
You can make organic cuticle remover in the following methods:
1. Coconut Oil
Coconut oil has natural softening properties. It is an active ingredient in cuticle remover. Soothes the cuticle. It possesses antibacterial features. Thus, you can also apply it to bad health conditions like scrapes, cuts, or handrails.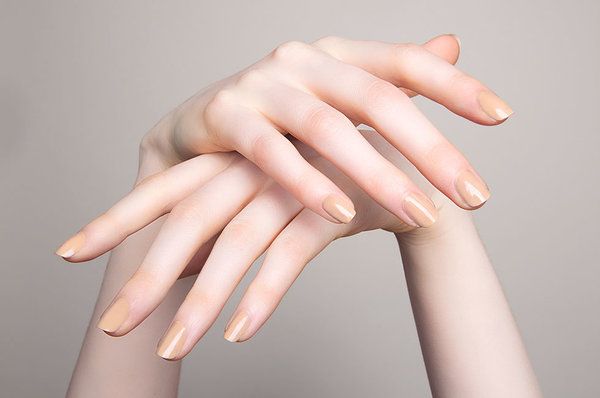 How to apply:
Pour a couple of drops on your nail.

With your thumb's help, gently massage the oil onto your cuticle. The massage will help the oil to penetrate deeply

Wear latex (rubber) gloves to prevent the moisture from flowing and allow the cuticle to absorb

After 10 minutes, remove the gloves. Wipe off the remaining oil.

When to apply?

Practice this method for DIY Cuticle Remover once a week. It strengthens and moisturizes the cuticles.

Do you have anything in mind regarding cuticle designing? Start applying coconut oil today.
Also Read: Why is My Gel Polish Peeling Off? Know the Reasons, Prevention Tips & Easy Fixes
2. Diluted Lemon Juice
We all are aware of the astounding characteristics of lemon juice. Make an easy and effective lemon juice solution in the following ways: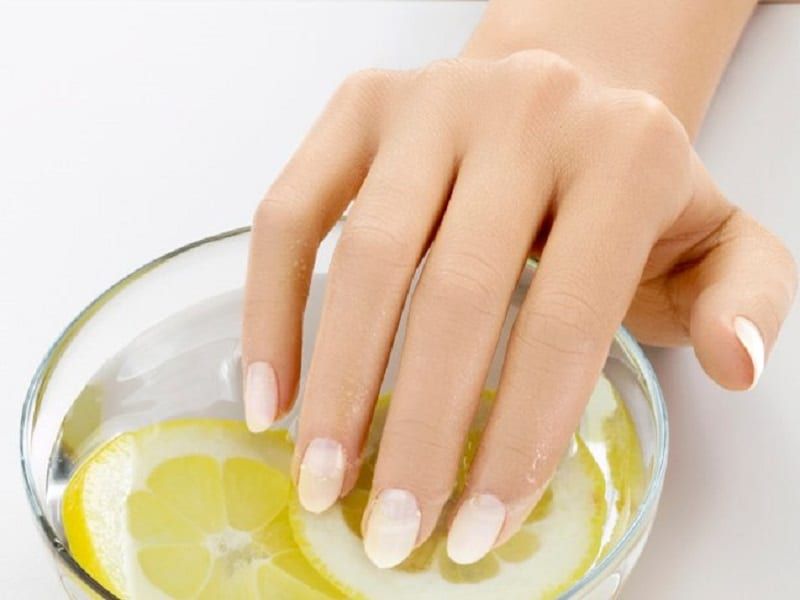 Cut the lemon into two unequal halves. Extract juice from ¼ halves.
Take 2 teaspoons of lemon juice in a small bowl.
Add 120 ml of warm water into it.
You can add one teaspoon of honey to the mixture to make it more hydrating
Stir the solution well.
How to apply:
Soak the nails at least for 5 minutes.
Dab a dry towel on your hand to absorb the excess water.
When to apply?
Apply the solution once a week for better results.
Precaution:
If you have cut around your nail, avoid applying lemon juice.
Do not apply the juice on damaged nails as well.
The citric acid present in the solution will cause a burning sensation.
Watch the instructions in a video format here:
3. Using Vinegar for Making Cuticle Softener at Home
Vinegar solution is the most shortcut way to soften, hydrate and soothe your nails. It is the best cuticle oil substitute.
Fill ⅓ rd of the small bowl with distilled white vinegar.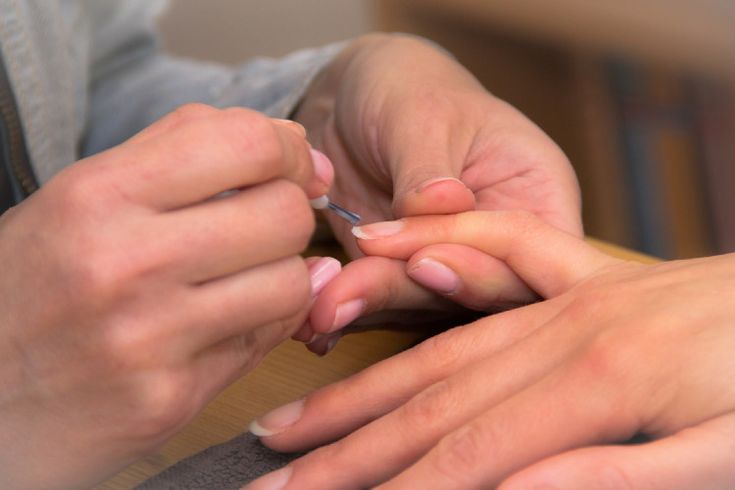 How to apply:
Soak the nails at least for 5 minutes.
Wash your hand thoroughly with water
Pat dry with a dry towel.
Precaution
Do not apply the solution in case there is any wound. It will sting.
Tips
The usage of vinegar on the nails removes excess oil from the nails.
It also helps the nail paint to stay longer.
4. A combination of Honey and Baking Soda as a helpful DIY Cuticle Remover
Baking soda is a natural exfoliant. The baking soda on cuticles works like magic. It softens the nails instantly.
How to apply:
Make a paste with one teaspoon of honey and baking soda each. Apply it on the nails and let it remain for 30 seconds.
Tip:
Baking soda will dehydrate the nails. The addition of honey will keep the nails moisturized.
Also Read: Refilling Acrylic Nails: All You Need to Know
5. Using Warm Water for Pushing Back Cuticles at Home
Warm water is an excellent hand softening agent. It also separates the dry skin cells of the cuticles.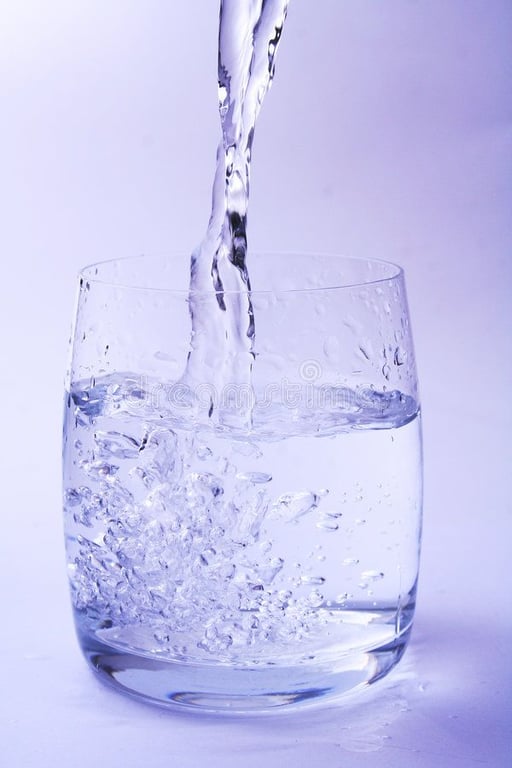 How to apply:
After soaking the hands for 10-15 mins, gently file out the dry cuticle cells with the help of a nail filer.
Tip
Ensure you are not filling the soft skins of the cuticles as well. It will cause bleeding and pain.
Also Read: Check Amazing Slip Solution Alternative for Polygel Nails!
6. Moisturizer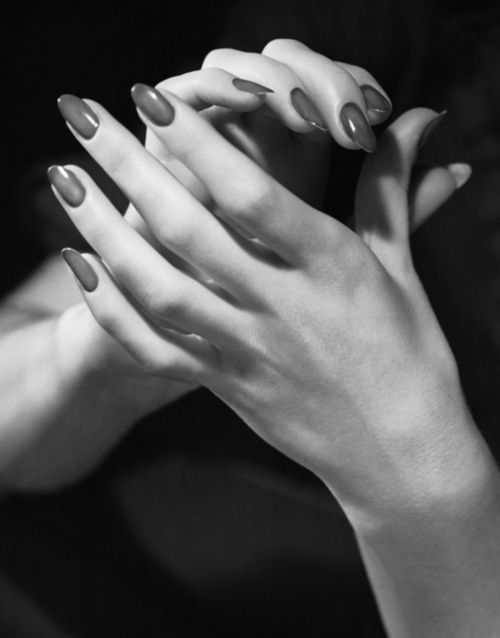 Moisturizers such as DIY Cuticle Remover can do wonders for all types of skin. In fact, you can apply any moisturizer to your cuticle skin to keep them nourished, soft and healthy.
How to Apply:
Always moisturize your cuticles after a bath and at night before bed.
Tip:
To reap the maximum benefit, you must apply the moisturizer twice a day.
Check the expiry date of the solution before applying it.
7. Raw Honey
Raw honey is one of the primary cuticle care ingredients.
As a DIY Cuticle Remover, it also hydrates the cuticles and strengthens them.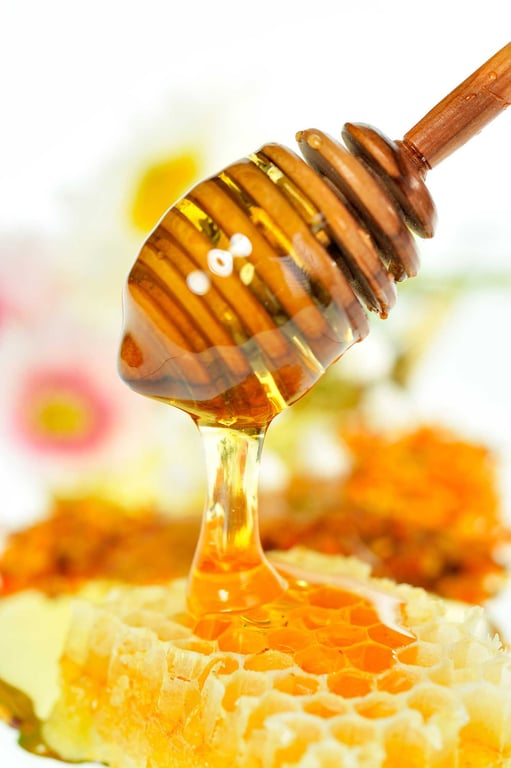 How to apply:
Pour a drop of honey on the cuticles and massage it gently.
Keep it for at least 10-15 mins so that the skin absorbs all the moisture.
Rinse the extra with water.
8. Petroleum Jelly as a DIY Cuticle Remover
This product is the most underrated cuticle product. Petroleum jelly is excellent for chapped or dry cuticles. If you have chapped cuticles straightaway, purchase one for yourself!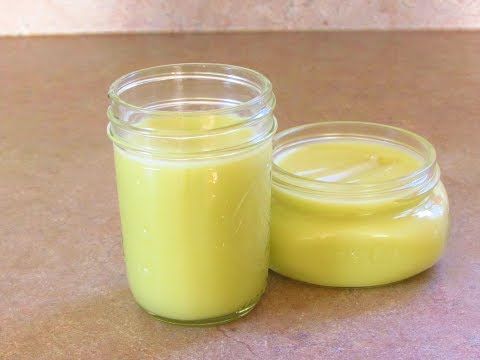 How to apply:
Take an adequate amount of the jelly and massage it gently onto the cuticles.
9. DIY Cuticle Oil
Make a blend of DIY cuticle oil at home with aloe vera gel, jojoba oil, eucalyptus oil, etc. This DIY product nurtures the cuticles skin to make it more glowing and smooth.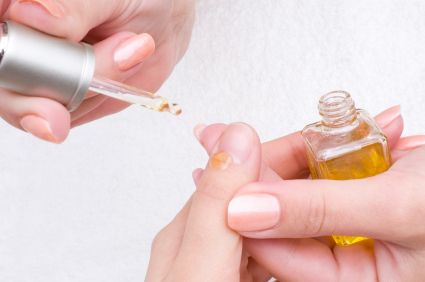 How to apply:
Mix the oil in a bowl
Exfoliate your hand with DIY scrubs
Message the oil for glowing cuticles
The non-toxic cuticle remover is very safe on the nails. It nourishes the nails and also serves the purpose of cuticle smoothening. Are you thinking about how to push back cuticles? After soaking them in the solution, take a cuticle remover and slowly push the cuticles backward.
How to Remove Cuticles at Home?
Visiting a manicurist is not the only option to push back cuticles. You can do this at the comfort of your home. Knowing the proper steps will definitely help you to remove the cuticles effectively.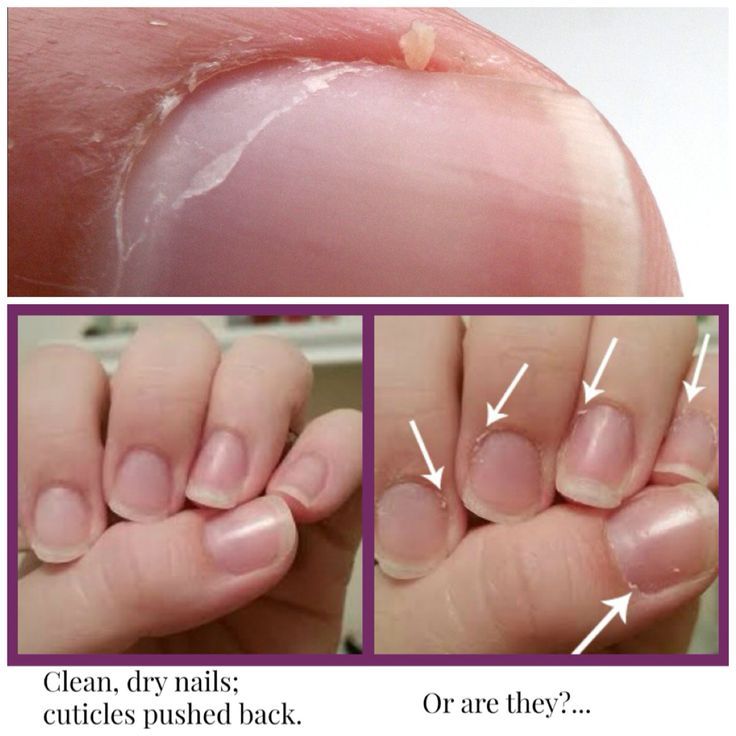 Do you know how cuticle remover works? Since you do not possess the skill like that of an experienced manicurist, use this pen instead. It will soften the cuticle. With the help of a steel pusher gently pushes the cuticles back.
Next time, if your friend asks you, "How to remove cuticles without cuticle remover"? Do not forget to share this tip!
When in the shower your nails will automatically get wet. Use your thumbnail to push the nails softly. Do not trim the cuticles as it will start growing more.
Moisturize with the Hydrating Serum
If you do not have the time to prepare a cuticle solution at home, you can use a hydrating serum. According to nail experts, any serum with hydrating properties can soften your cuticles. Whether it is an eye serum or face serum, you can apply a considerable amount of the product to your cuticles. It nourishes them. Daily application will make your cuticles strong and add a fresh look to your nails.
Never underestimate the Cuticle Nipper
The ends of the cuticles are attached to the skin. It is advised not to play with cuticles. You must not either push or cut them. 
If there is a minor skin hanging from the cuticles, trim it with a cuticle nipper:
Focus on the skin.

Place the open mouth of the nipper on it

Close the jaw to cut away the piece smoothly.
Tearing those skins with nails can bring painful situations. The skin can rip down to centimeters on your fingers, which is painful. You can use our DIY cuticle remover instead.
A buffer is used for removing the extra flaky skin on the cuticles. It will smoothen the cuticles.
Cuticle care at home is the best way to keep it healthy. It ensures that your nails are free from chemical damage. In addition, the nails will start looking and feeling healthy. Isn't it wonderful?
How to Cut Cuticles at Home?
Your cuticles have a reason for existence. They act as the walls between your nails and skin, obstructing the entry of infection-causing germs. Cutting the cuticles will expose your skin to infections, viruses, and bacteria.
Thus, you must not even dream about cutting them. To achieve a salon-like manicure look at a home, you can do the following:
Soften the cuticles with a DIY hydration method given above. You can use all nine methods for DIY Cuticle Remover solution at home.

Push them back gently with the cuticle pusher.
How to Remove Cutting Cuticles?
As you already know how important cuticles are for your nails. Why remove these tiny protectors when they are easily manageable? They also take part in the growth of nails.
Over Manipulation of the Cuticles
Red or sore cuticles are a disease known as paronychia. Some manicurists do not possess expertise in their professions. If you are unlucky enough to meet such a professional, your cuticles are ready to suffer!
The vigorous pushing of the cuticles is painful. They get damaged in the process. When a manicurist pushes your cuticle, ask them to do it gently. If it is hurting, tell them to stop.
Never forget to Moisturize
Just like dry skin needs extra care, cuticles also need moisturization. Though they are hard, you cannot forget that they are skin! A DIY cuticle cream is a perfect solution for a DIY cuticle remover. However, if you do not have extra time to take care of the cuticles, apply any moisturizer on the skin at bedtime.
A dermatologist recommended ointments are messy. You can also use wax treatment at your favorite salon to rehydrate the nails. The more you moisturize your hands, the better it is!
Keep your Bad Habits at bay
The mouth is the dirtiest area of our body. Moreover, the saliva present inside the mouth causes damage to cuticles. So, if you have a habit of biting your nails, work on it right now.
There are several reasons for drying out your cuticles. Dishwashing and applying frequent nail polish remover will cause the dry out of the cuticles. Wear a pair of latex gloves to protect both your nails and cuticles.
Last but not the least, they are delicate so you need to handle them gently. A gentle stick will push them away to the edges for a better look.
How to Soften a Nail Cuticle?
The nail cuticles are necessary to soften for a healthy manicure result. They will help to create a glossy look for the cuticle. Follow these five hacks to soften nail cuticles:
Step 1: Soak your nails in a cuticle cleansing solution. To make such, you can mix lemon juice with water, baking soda with honey or almond oil, and jojoba oil to soften the nail cuticle.
Step 2: Take a buffer and remove excess cuticles. The excess cuticles are the extra skins that form ridges on the existing cuticle. This is how to remove excess cuticles without cutting. You can also use cuticle softening gel like aloe vera juice or coconut oil.
Step 3: It involves the removal of the cuticle. You can take a plastic cuticle pusher or an orange stick to push off the cuticles gently. Wash your hands to rinse away the excess cream and the dead cells.
Step 4: The hangnails may appear while pushing the cuticles. Take a hangnail remover tool and gently pull them away (if any).
Step 5: Complete the cleaning process with moisturization. Take cream moisturizer for yet another DIY cuticle remover, like honey or essential oil, and massage thoroughly on the skin.
Tips for Cuticle Care at Homes
These cheap home hacks will make sure that you have a shiny and healthy cuticle:
Always try to use homemade products for your cuticles. As they are made of natural

Pure products and are preservatives free. They will nourish the underlying tissues.

Since they are part of the skin, they also have the right to get pampered daily. Pay attention to their moisturization.

Try and use more DIY products as they are safe. Use our DIY cuticle remover at-home method for this.

Try to avoid the manicurist as much as possible. The application of inappropriate techniques and too much usage of chemical usage will damage the skin.

Do not ever cut cuticles! It will make your nails prone to various fatal infections.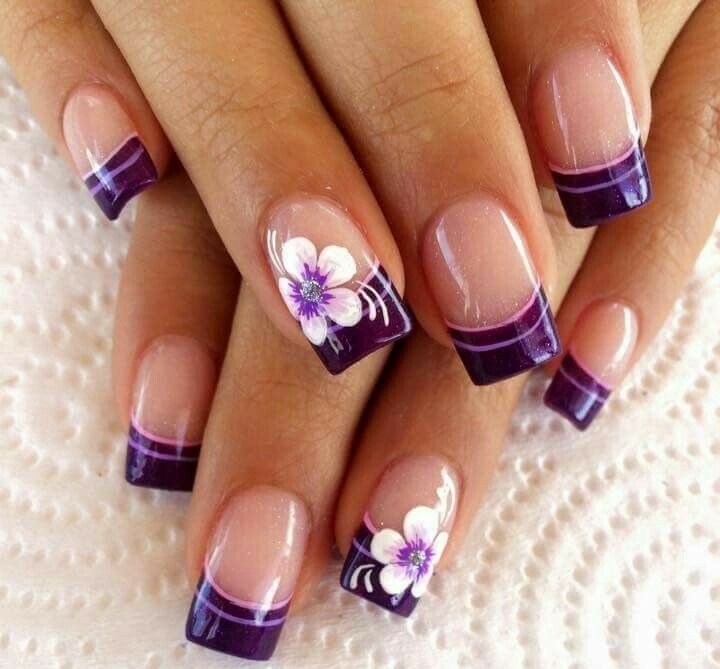 Benefits of Using a DIY Cuticle Remover
The natural oils in the DIY cuticle remover nourish and strengthen your nails, preventing them from becoming dry and brittle.
Nourishment for Nail Health
The natural oils in the DIY cuticle remover nourish and strengthen your nails, preventing them from becoming dry and brittle.
Improved Nail Appearance
Regular use of the cuticle remover promotes healthier, cleaner-looking nails.
Saving Time and Money
Creating your own cuticle remover at home saves you money compared to salon treatments and allows you to care for your nails at your convenience.
Common Mistakes to Avoid
While using a DIY cuticle remover, be aware of these common mistakes to ensure the best results.
Overusing the Cuticle Remover
Using the cuticle remover too frequently can strip the nails of their natural oils, leading to dryness and brittleness.
Cutting Instead of Pushing Back
Cutting the cuticles can cause infections and damage the nail bed. Always opt for gently pushing them back.
Neglecting Moisturization
After using the cuticle remover, don't forget to moisturize your nails and cuticles regularly to keep them healthy and hydrated.
Reference Link
DIY Cuticle Remover-FAQ's
What is a healthy routine for cuticle removal?
* You should push your cuticle at least once every month.
* You can also not do it after every 4-7 days. It is a part of a healthy nail regime.

What is the reason for cuticle removal?
* Removing the cuticles is dangerous. Push them, clean them and moisturize them to promote their health.
* Once the cuticle growth increases, it results in better nails which are healthy and happy.
Can cuticle removal be dangerous?
* Yes, it exposes the nails to various infections and allows the entry of viruses and bacteria.
* So, it is advised to take care of them rather than remove them completely.
What will happen if you remove the cuticle for too long?
*The removal or cutting of cuticles is not recommended.
* It will damage the skin and destroy healthy tissues.
* So, remove them only when mandatory otherwise avoid at any cost.