Another masterpiece is here to lure you into its stunning dimension-laden appearance. A must-try for curly hair men, the drop fade curly hair is all about finishing and perfect styling. The drop fade has already captivated the audience with its texture. When this is combined with curly hair, magic happens! So, your struggle to find the perfect haircut for your curls ends here!
The drop fade got its name by dropping near the ears, making a neat arc. The sides and back are shorter and cleaner, while the top is concentrated with the most hair volume. If curly hair is gorgeous, managing it is also a tiresome task. So, haircuts reduce the bulk of your head work as a blessing. The drop fade is one such haircut; it tames your unruly curls and makes them manageable. It also makes you look dashing! So choose your favorite drop fade curly hair and become your coolest version.
Low Drop Fade Curly Hair
This is a subtle yet eye-catching way to style your curly hair.

It starts an inch or two above your hairline and gives a modern touch to the look. It's fresh, updated, and cool.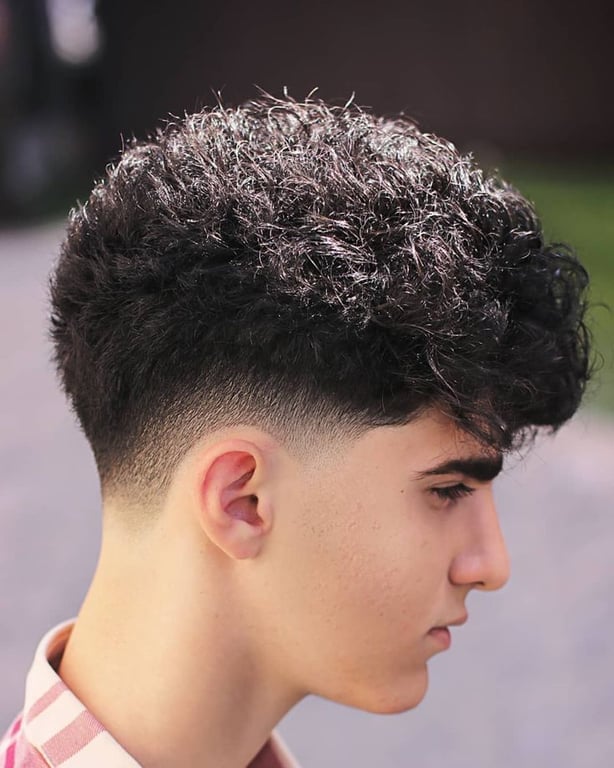 Mid Drop Fade Curly Hair
To become the center of praise, the mid drop fade is an excellent way to amplify your dull hair.

This starts a little higher than the low drop fade, mainly focusing on the mid region. This is sophisticated and offers elegance.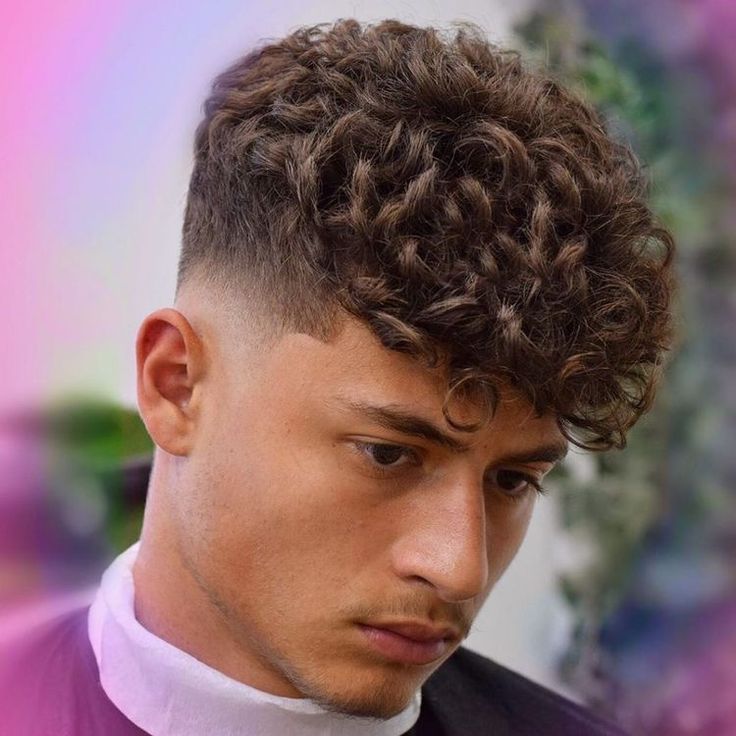 Drop Fade Curly Hair Black
Black men looking for a smooth transition in their looks can go for trying out the drop fade.

With those big curls of yours, drop fade can be blended perfectly. The look is so chic and effortless.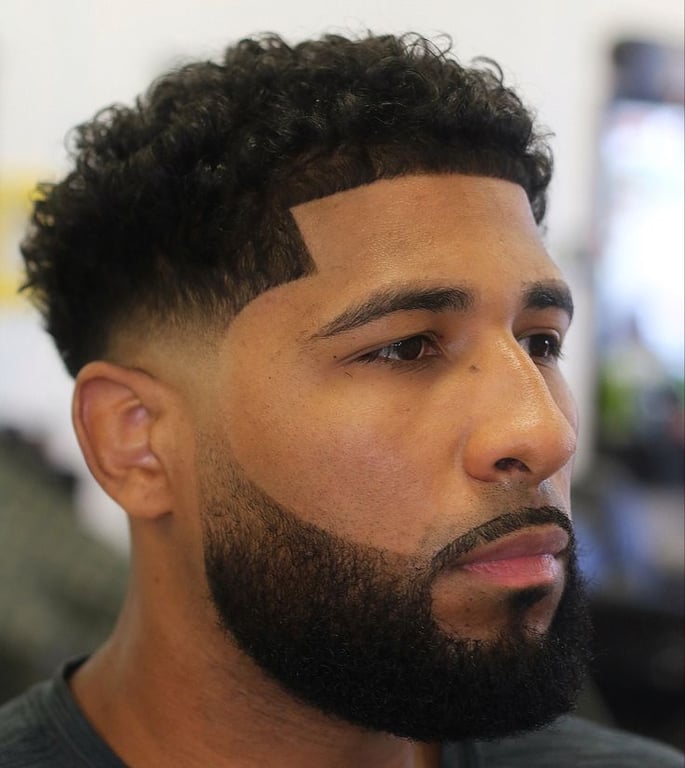 High Drop Fade Curly Hair
The high drop fade looks extremely attractive and adds a bold touch to your personality.

Starting above the mid fade, it focuses on buzzed sides and a longer top. The textured top brings attention to your look. A must-try for some jazz!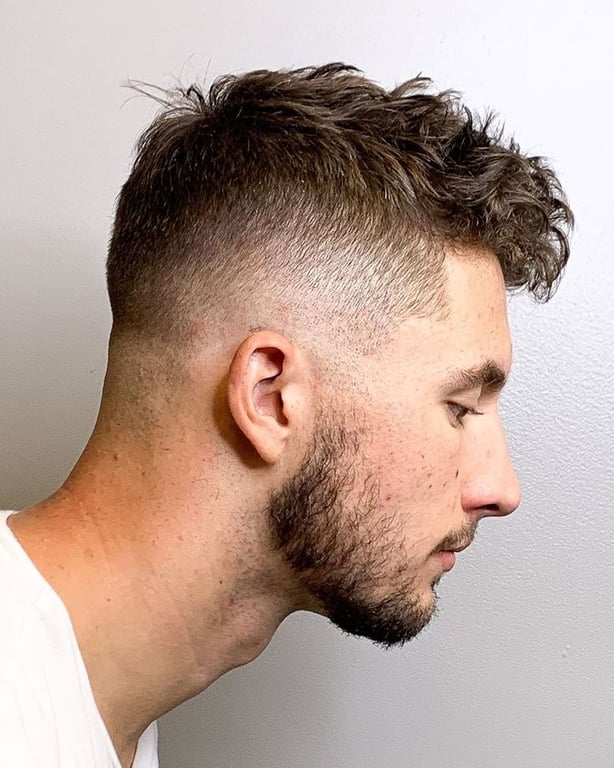 Drop Fade Curly Hair Long
Fond of long hair but want a rejuvenation? Get the drop fade to amplify the hairdo, and you are done.

This trendy style of curly hair paired with the drop fade is underrated. But once you see what it offers, you would love it.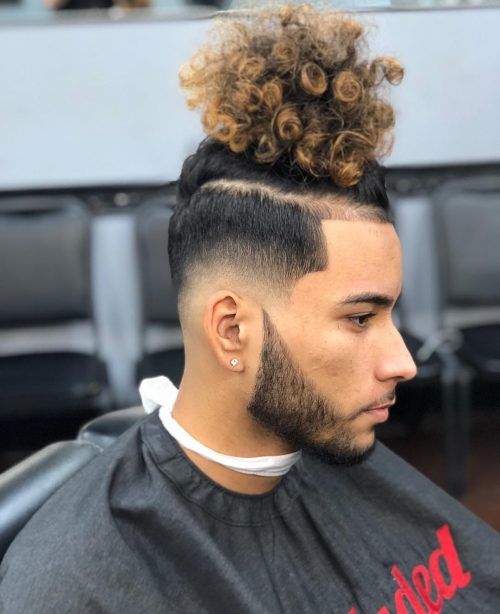 Mohawk Drop Fade Curly Hair
Mohawk is known for giving you a look so different that it shouts uniqueness and style.

The mohawk drop fade on curly hair is a perfect combination of fashion and coolness. Men with long hair can try this haircut.
Curly Blowout Drop Fade
This extraordinary hairstyle is the source of compliments once you get it done correctly.

The blowout defines your daring fashion sense and how you can confidently rock any look.

Texturizing sprays create an extra volume of hair.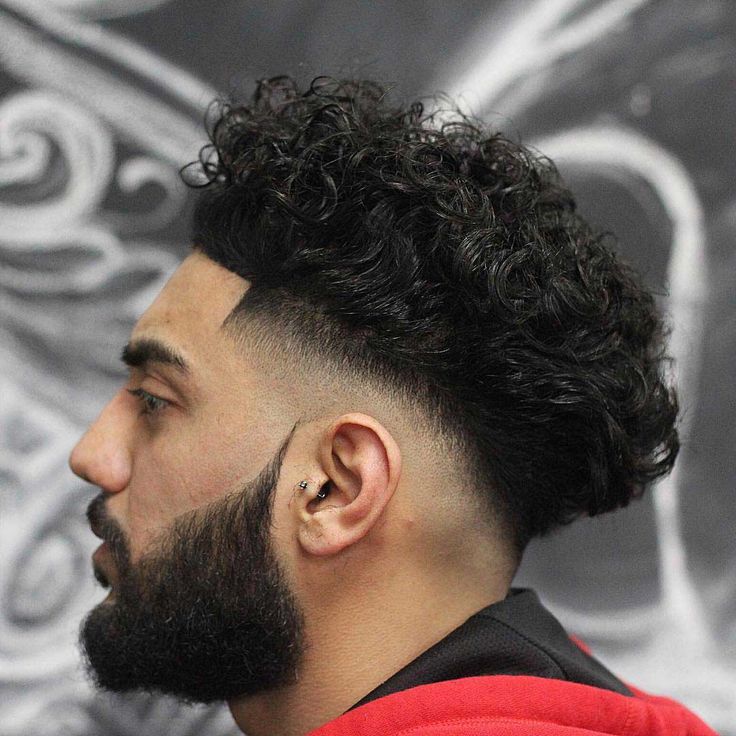 Side Parted Curly Hair
Men looking for a gentlemanly look can go for this subtle side-parted hair.

The drop fade with the side partition adds a sense of modernity and class to your personality.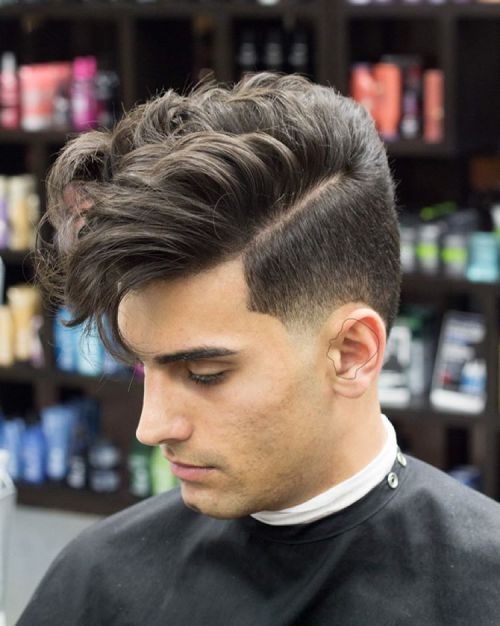 Drop Fade Curly Hair With Design
Fresh and captivating. That's what a design drop fade is all about.

The awesomeness it offers makes it a haircut worth trying. Go for it!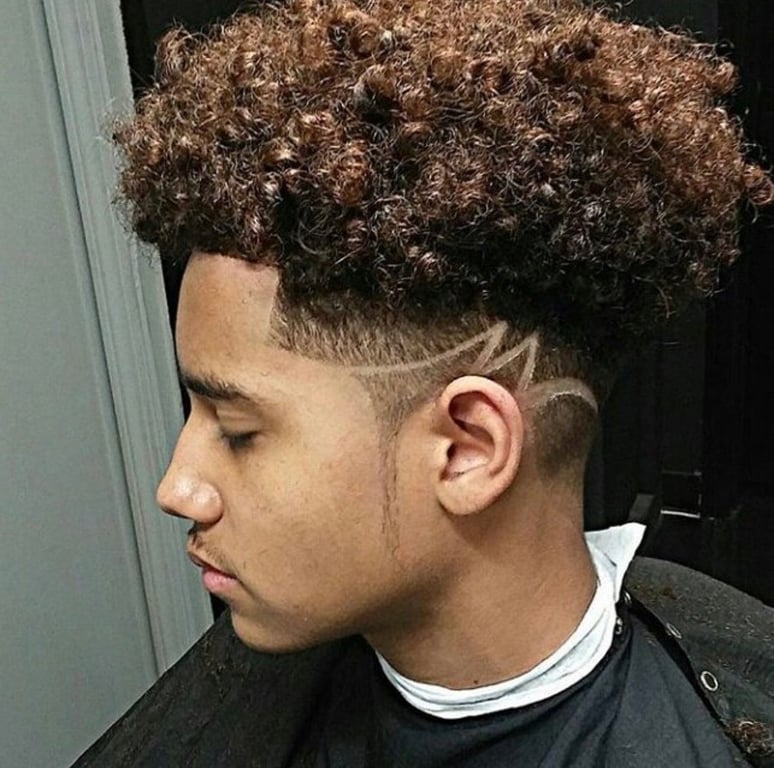 Conclusion
A look that escalates your look and becomes the style statement loved by all. This look is best achieved by these nine drop fade curly haircuts. Go through the article and see what it offers you and how it can amplify your curly hair in style.
Reference Link
Drop Fade Curly Hair- FAQs
What Fade is Best for Curly Hairs?
The low fade looks extremely stunning and attractive when styled on curly hair.
The natural bounce, texture and dimension it offers you is incredible. The shorter sides around the ears are subtle yet eye-catching.
What is High Fade Vs Low Fade Curly Hair?
The high fade starts from 3-4 inches above the ears with more volume of hair at the top. The look is edgy and bold.
The low fade is simply stylish and starts very low around the ears. It requires maintenance time to time.
What Do I Tell My Barber for a Drop Fade?
You can show your barber what length of drop fade you want. 
Show them the pictures to distinguish. Always go to a barber that knows your hair type and face shape for a perfect haircut.