Edgar haircut Takuache is a well-known hairstyle. It is so because of its popularity and reception as a popular meme content in the realm of pop culture.Despite the mixed reactions, this hairdo is a stylish statement that exudes edginess. The takuache hairstyle is definitely for everyone. Don't let the haters deter you from obtaining this hairdo because it's been labeled the "most disliked haircut."
Continue reading to learn more about it and choose the perfect variant for you! 
Edgar Haircut Takuache
This is the most traditional type of Takuache, and it looks great on guys with short and thick hair who desire a tidy and distinct hairdo.

After combing the top hair down the front, this haircut creates a straight fringe on the forehead. The bluntness and edginess of this style are one of its defining traits.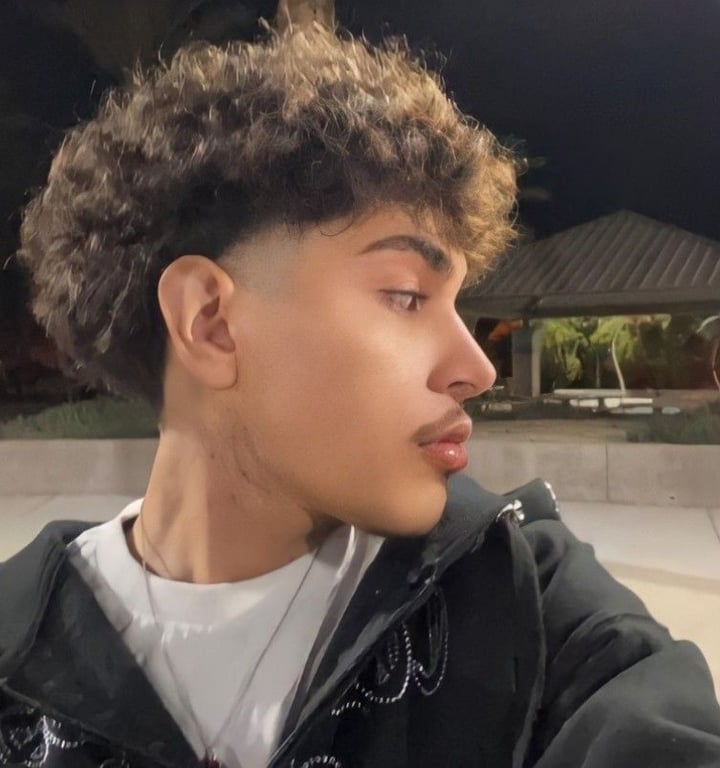 Edgar Haircut Mexican Takuache 
This Mexican takuache style retains the typical fringe line that simulates very short bangs and fading sides. 

The Edgar cut taper fade is similar to this cut. It has layered sides but isn't shaved to the skin.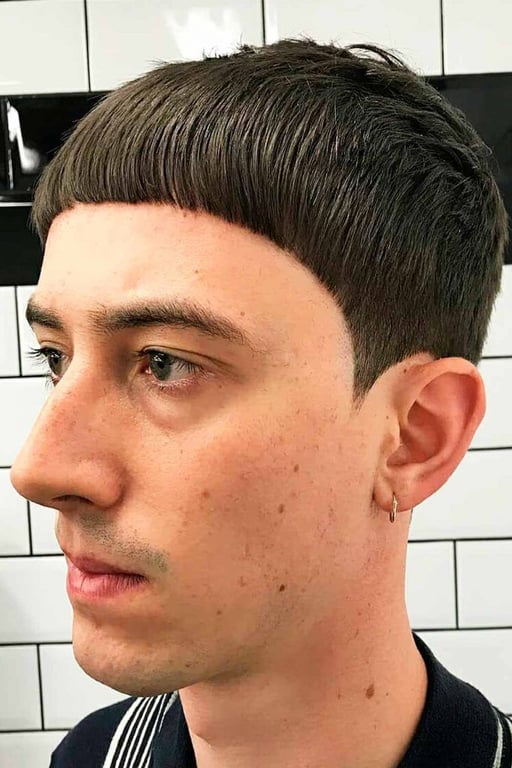 Also Read: 11 Messy Edgar Haircut: Your Next Hot Look
Edgar Cut Meme Takuache Haircut 
This haircut was also popularised in mainstream culture as meme content.

With high fades on the sides, this haircut resembles Cillian Murphy's French crop from the hit TV program Peaky Blinders. The only significant change is the fringe line on the brow. The general population has a love-hate relationship with it.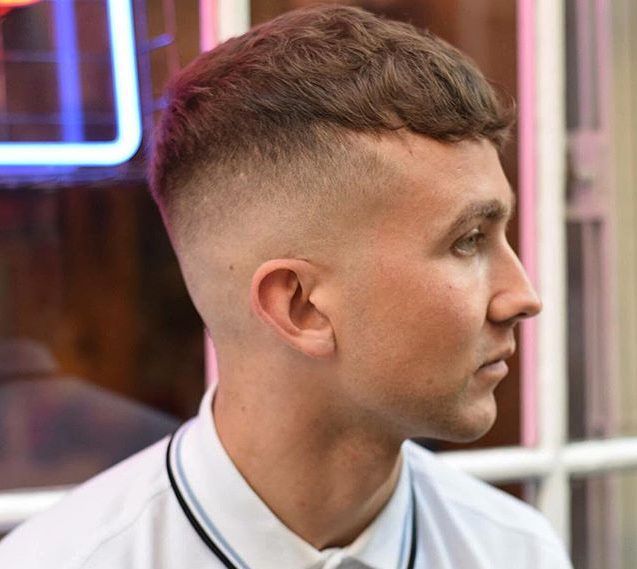 Edgar Haircut Takuache Mullet 
This hairstyle is exactly what it sounds like: a Takuache fringe on the brow with a mullet flow at the back.

This can be styled in many variations. For example, the sides can be temple or skin faded to one's liking, just like the hair length at the rear or the height of the fringe on the forehead.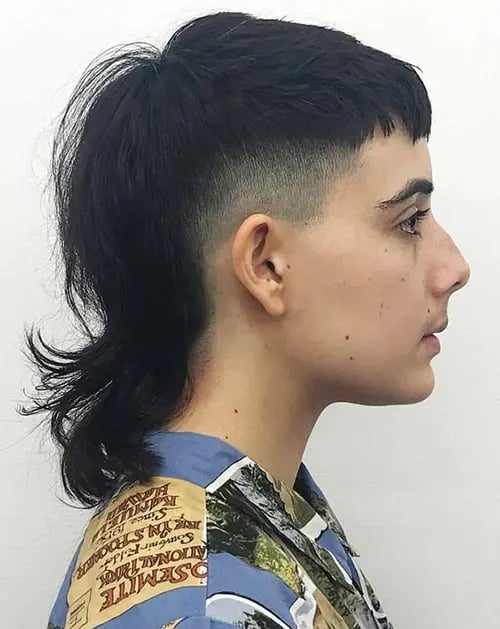 Edgar Haircut Takuache Boys
This hairstyle is for teenage boys. 

The characteristic straight fringe line and skin-fade sides remain in this Edgar takuache cuh hairstyle. Instead of lying flat, it's been fashioned with spikes on the upper half.
Bowl Edgar Takuache 
Bowl Takuache is a reinterpretation of the Beatles-inspired mushroom hairstyle from the 1960s, but with the fringe line running to the sides as well.

In most cases, this cut is accompanied by a taper fade. It is more subdued and can have a ragged edge.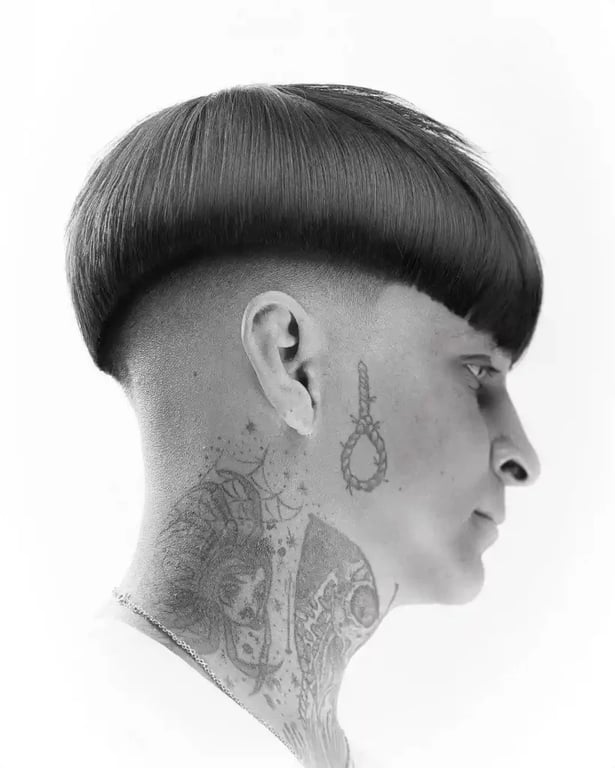 Curly Edgar Takuache 
Do you find that your styling options for curly hair are limited? This will not prevent you from having a beautiful Takuache haircut because it allows the hair to keep its natural qualities.

If you have strong curls, for example, instead of painting a tidy fringe line, aim for skin that fades on the sides and allows the top hair to fall on the front.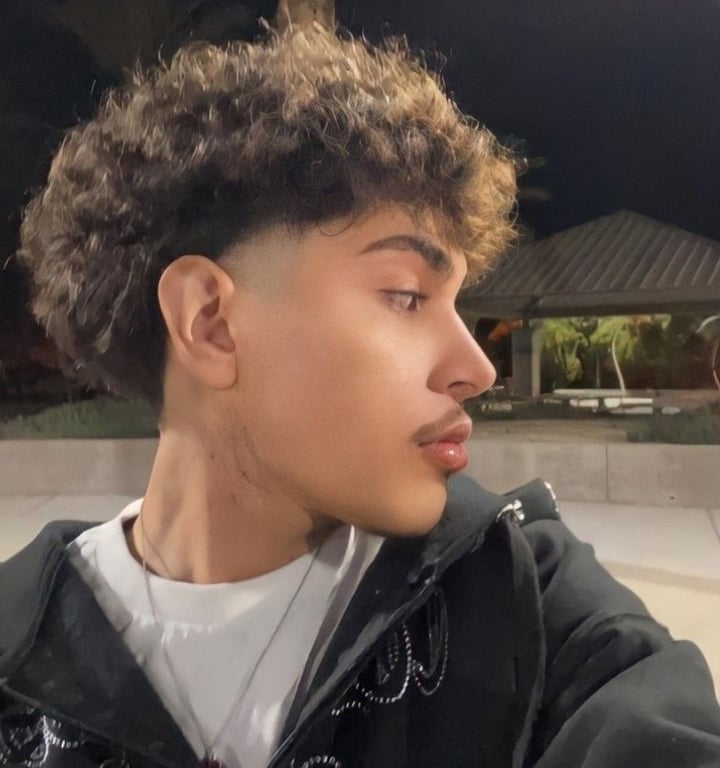 Short Edgar Takuache 
Takuache can be worn quite short by drawing inspiration from crop haircuts such as buzz or crew cut. This results in a fusion hairdo. 

Although the short length may appear to be restrictive, you may still experiment with a few things to offer variation like leaving fades unblended to create dimension to your hair. 
Modern Edgar Haircut Takuache
Adding highlights or bleach to your hair might also help to give a modern take to your Takuache look. It is frequently paired with blonde or platinum-colored hair.

Takuache is nearly infamous for its edginess and highlighting it will only attract more attention to it and reflect the character of daring. It goes beyond just a hairstyle.
Natural Edgar Takuache
This is a more casual version of the Edgar Takuache in which you do not need to arrange your hair rigidly. Instead, you can use your natural hair structure and style it properly.

If you want a low-maintenance Takuache, this is the one to opt for. Add your personal touch to create a hairstyle that defines you.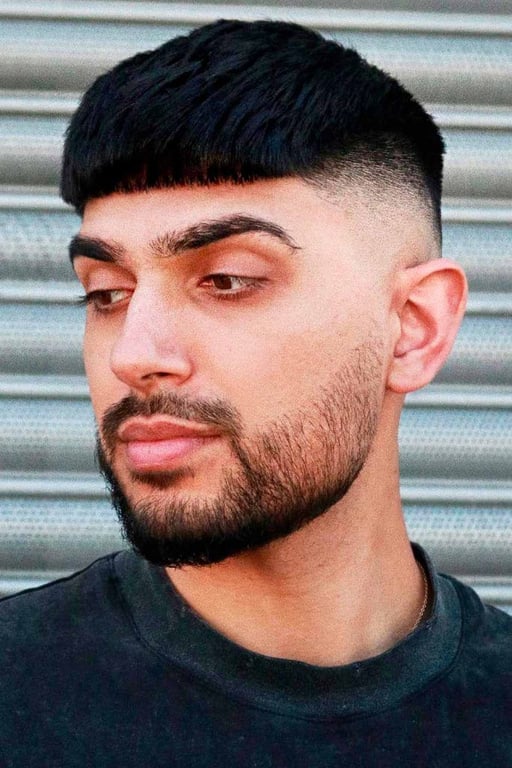 Also Read: 21 Incredibly Stylish Wolf Cut Female Haircut
DIY Edgar Takuache 
You can also experiment with the takuache haircut to make a dramatic fashion statement. Takuache haircuts, like other styles, are very adaptable.

Getting a hair tattoo, changing your hair color, or merging other styles with takuache haircuts is very acceptable and will not harm your look.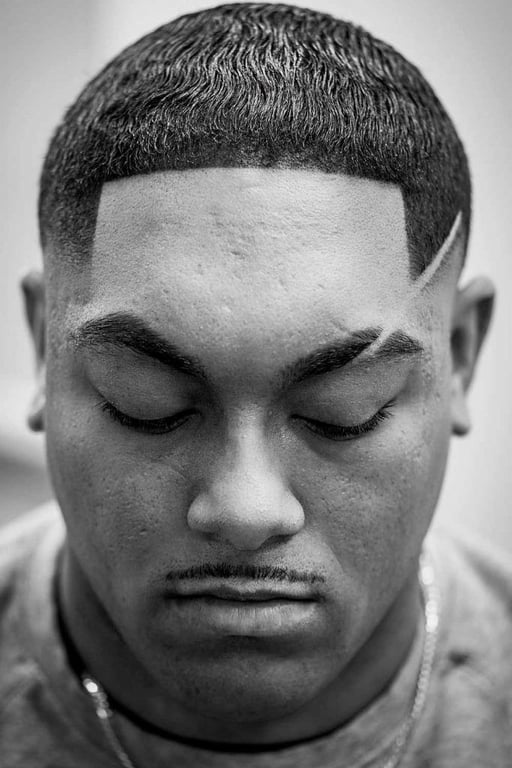 Edgar Takuache With Bangs
Takuake is a hairstyle that fits well with many types of bangs. You can experiment with a short blunt bang or a long one.

Bangs are typically created by combing dense hair from the top of the head down the forehead. This look can be enhanced with a rear neck taper or a bald fade on the sides.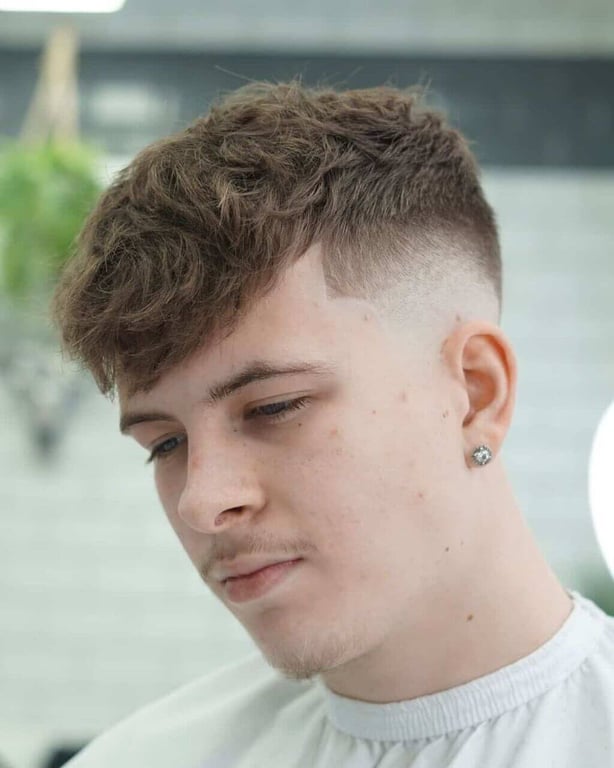 Drop Fade Edgar Haircut Takuache 
The use of a drop fade in this hairstyle closely resembles a classic Takuache haircut, as well as a hood bowl cut.

The fade before the ear begins at a steeper slant, emphasizing the heavy fringe bangs in front. It gradually recedes toward the back to blend in giving it a less striking appearance.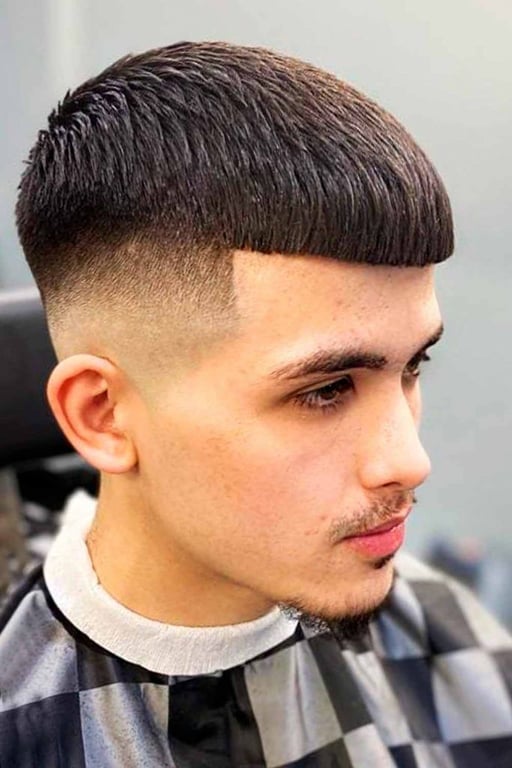 Mid Fade Edgar Takuache
A mid-fade combines the benefits of both low and high fades. It's a neat style, particularly with short hair.

If you have a lengthy beard, the takuache cut with a mid fade is a fantastic way to keep it nice. It's also a terrific haircut to wear if you want to project a refined appearance.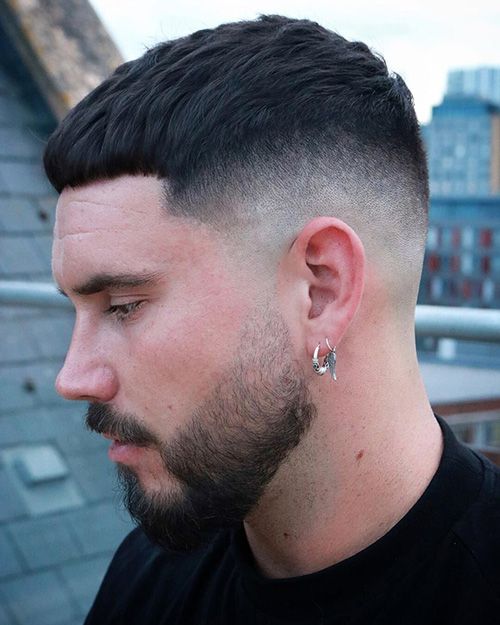 Also Read: 16 Impressive Ideas For Wolf Cut Curly Hair
Side Fade Edgar Takuache
High fades look fantastic with a takuache haircut. It draws attention to the top and blunt bangs, as well as the razor-sharp edges.

It will offer you a clean and neat look if you have a short mane. Wearing this style will also offer you an exquisite and feisty vibe.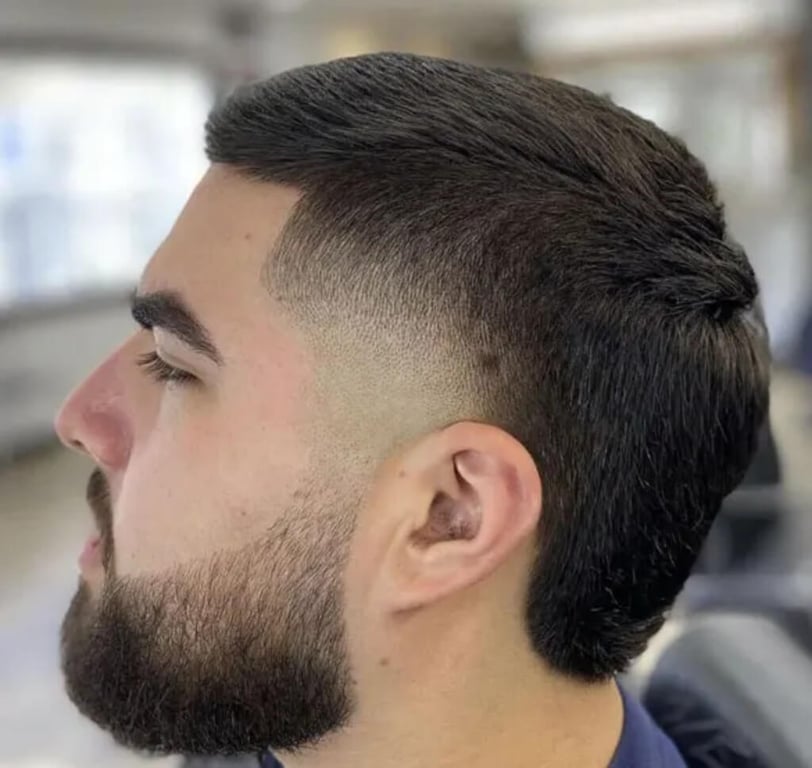 Conclusion 
Takuache is one of the most popular haircuts in the industry. If you don't want to go for a highly dramatic appearance, you can always experiment with other takuache variations. Edgar Haircut Takuache is a terrific versatile style that can be worn by anyone. This is your cue to get the best haircut and a new look!
Reference Link
Edgar Haircut Takuache-FAQ's
What Is An Edgar Takuache?
The Edgar haircut is a popular style among Latino men, with a short back, short sides, and a long top. 
Bangs are typically brushed down and front to hide the forehead.
Why Is Edgars Called Takuaches?
* Takuache is a slang name for young Mexican-American guys who prefer driving enormous pickup trucks and wearing costly Mexican clothing. 
* Takuache is frequently seen with a high bald tapering hairdo, also known as the "Edgar haircut," and is occasionally called as such.
What Is The Edgar Haircut Called?
* The Edgar haircut is also known as the Takuache or the Ceaser Cut.
* It is also known as the Cuh haircut.
What Is Takuache Haircut?
* Takuache is often seen with a high bald tapering hairstyle.
* These haircuts are wonderful since they don't require styling because they're designed to seem sloppy.