To begin with, know that fade is one of the dapper, fashionable, and extraordinarily manly hairstyles of all time. Most men prefer a fade haircut because it offers you the most handsome look, making you feel young and modern. Well, fade covers all haircuts; it's wholesome.
A faded haircut refers to the shaved sides of your hair, and most of the growth is on the top of the head. The specialty of a fade haircut is its versatility. This style is a classic and has been in the limelight since the 1900s. But nowadays, various fade haircuts have been added, gaining the crowd's attention. It suits almost every man out there and has the potential to change your overall look. It can be styled in short, long, medium, tapered, or hair.
If you want something different for your next look, consider giving it the magic of a fade haircut. This article offers some cool, funky, and desirable fade haircut ideas. Scroll down and get inspired:
The Beard Fade
A sleek and finished hairstyle is this beard fade.

This hairstyle offers your beard a new look and defines the jawline more remarkably.

Shaved sides with neat, straight hair are the total gentlemanly look. You can go for it without any doubt for this elegant look.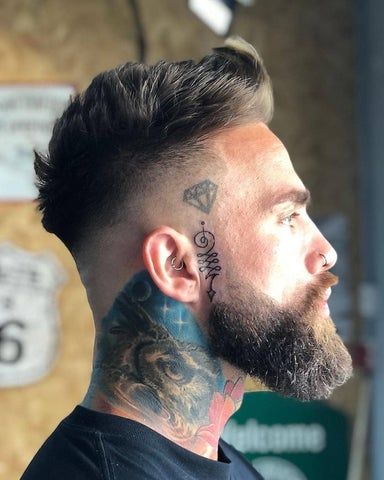 Also Read: Wolf Cut: Get Inspired to Rejuvenate Your Hair!
Scissor Fade
For guys with bulky hair growth, the scissor cut is an ideal way to shape the hair dramatically.

It provides you with a unique as well as fashionable look. With heavy hair on the top, you are sure to steal hearts.

Guys! This look is a must-try!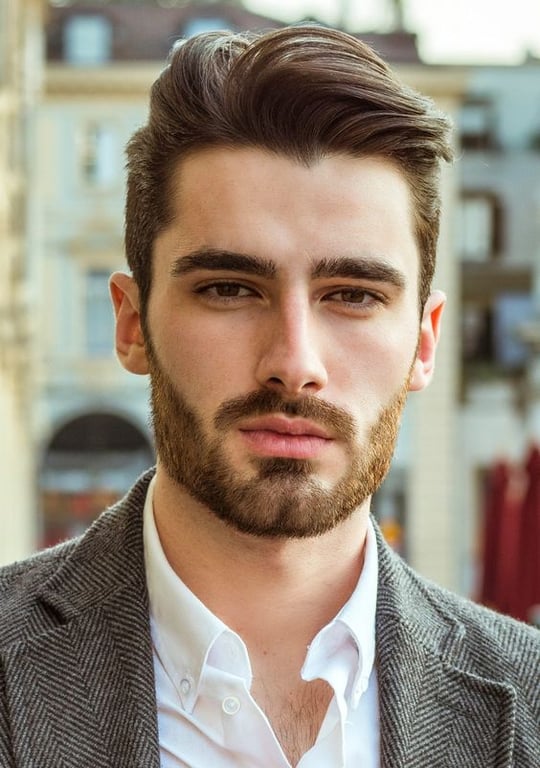 Straight Up High Fade Haircut
The hairstyle is another masterpiece for men wanting short yet classy hair.
Get a fade haircut followed by straight hair on the top. Apply gel to get the desired look.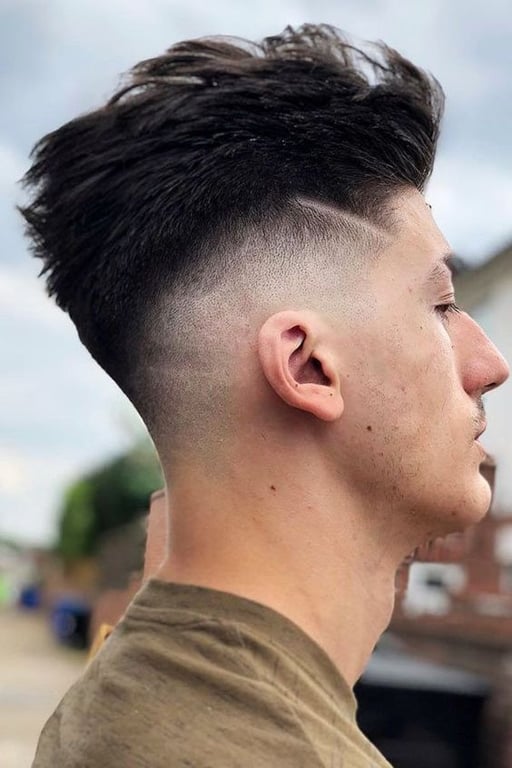 Disconnected Undercut
To get that dapper look, try this undercut. The sides are shaved, and the top of the hair contains the maximum volume.

The hairstyle is the most trendy hairstyle and is admired greatly by all men. You can pair this hairstyle with a beard for an enhanced look.
High Fade for Every Type of Hair
This is a very versatile haircut, providing you the most elegant and impressive look. This hairstyle is followed by long to short hair and shaved sides.
You need to be very careful with this hairstyle because a little inconsistency in length can damage your overall look. So, always visit a hairstylist while getting a high fade.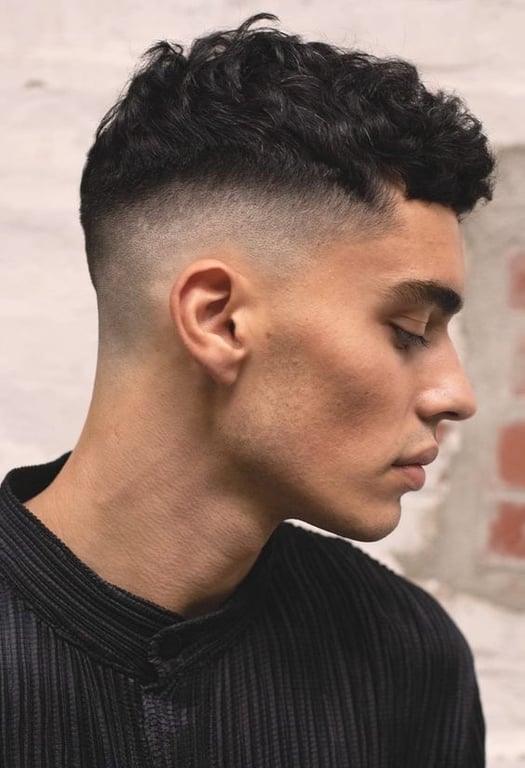 The Popular Burst Fade
This style is famous among black men wanting a mohawk look.

It gives a burst-out look to the hair and makes you look dashing and noticeable.

Black men searching for something unique and out of the box can try this hairdo for a change.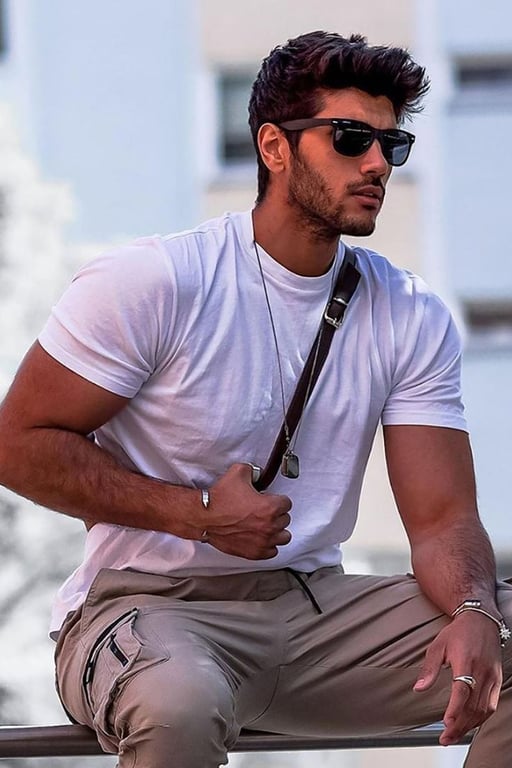 Sharp Temp Fade Haircut
This haircut is a great option for guys wanting a sharp and classic look.

The temp fade haircut provides an impeccable look that makes you appear desirable.

Shorter, sharper hair on the top in a temple cut with faded sides is enough to impress and attract. Try this for a cooler look!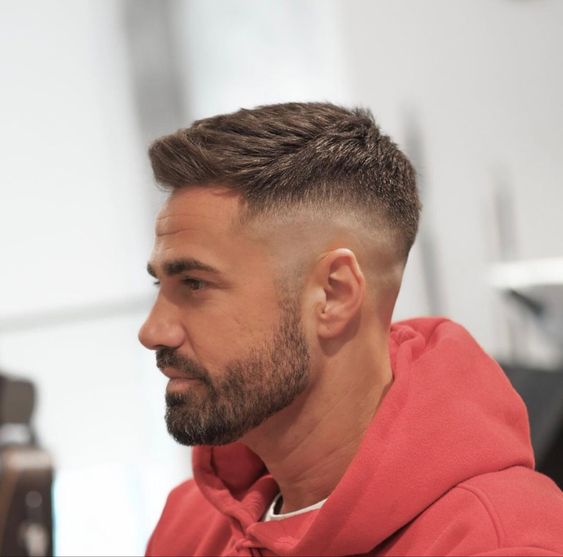 Faded Sharp Edges
Men with long hair can flaunt this look with sharp edges and a fade.
It offers you an enthusiastic and modern look.
Try this haircut to add charm and present yourself in full confidence.
A must-try for men with long and luscious hair.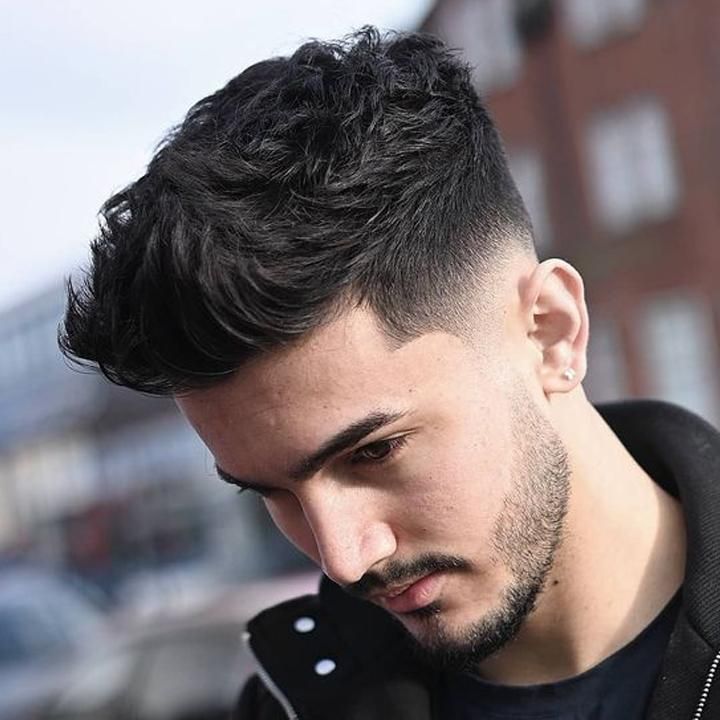 Spiky Medium Fade
Present the boldest and most noticeable haircut in the fade line.

It demands to fade on both sides and approaches you more noticeably.

The spikes offer attention, giving a hint of modernity and a striking look.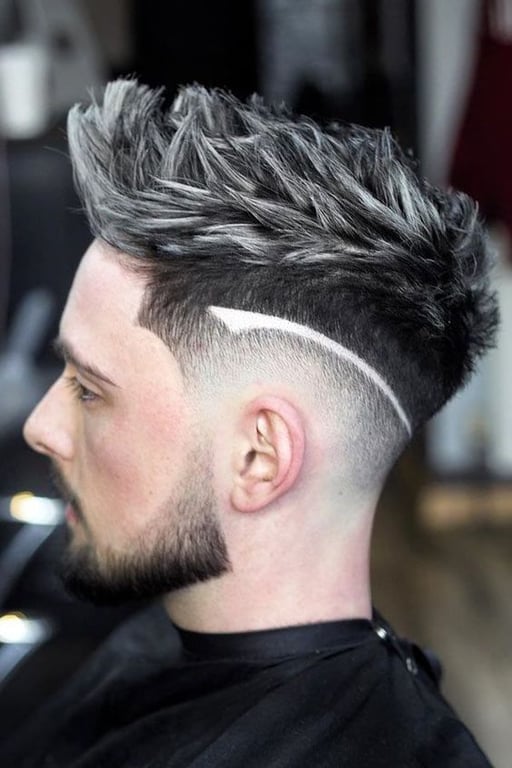 Also Read: These 26 Shag Haircut Are Popular and Perfect for You
French Top
This messy French top has always been most men's go-to style. This cut can fulfill your desire if you want refreshing and fashionable hair.

It is a forward-facing and choppy hairdo with a lot of texture.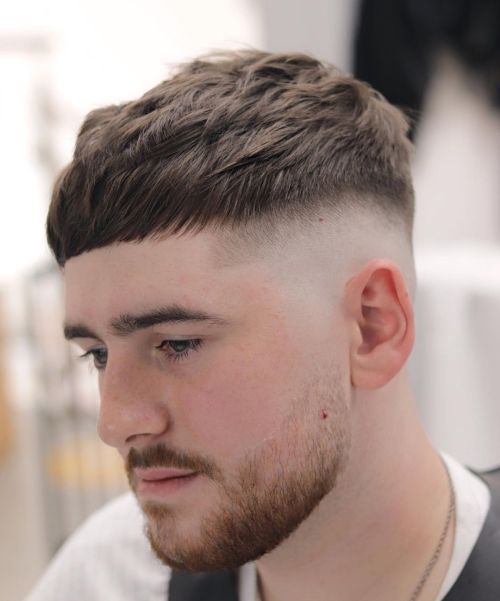 Short Fade Haircut
A short fade haircut makes your hair shorter from the sides and the top sharp and sleek.

This haircut looks fresh and approachable.

You can try this if you are searching for some fun, cool, and dashing hairdo of the season.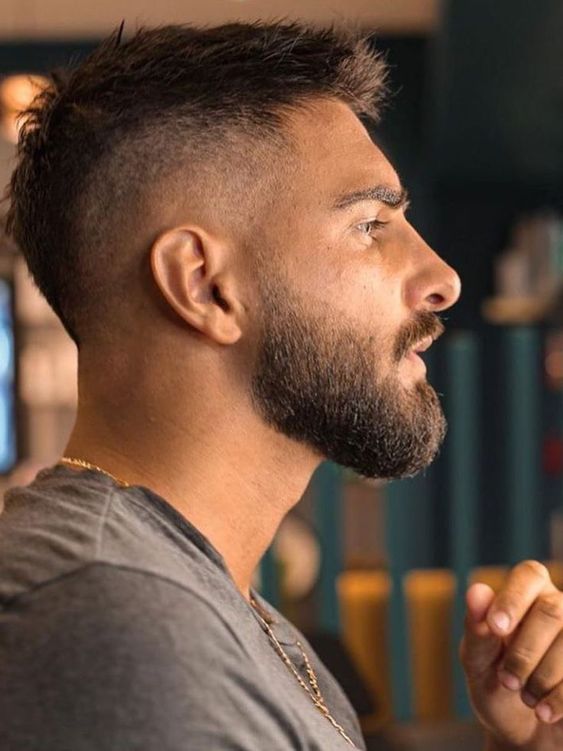 High Fade Haircut
Most people go for this hairstyle because, compared to others, it is cheaper to maintain.

The haircut involves most of your sides shaved, resulting in a very high fade.

This haircut is famous for providing you with an offbeat look that is sure to look stunning and funky.

The top of your hair can be as long as you want.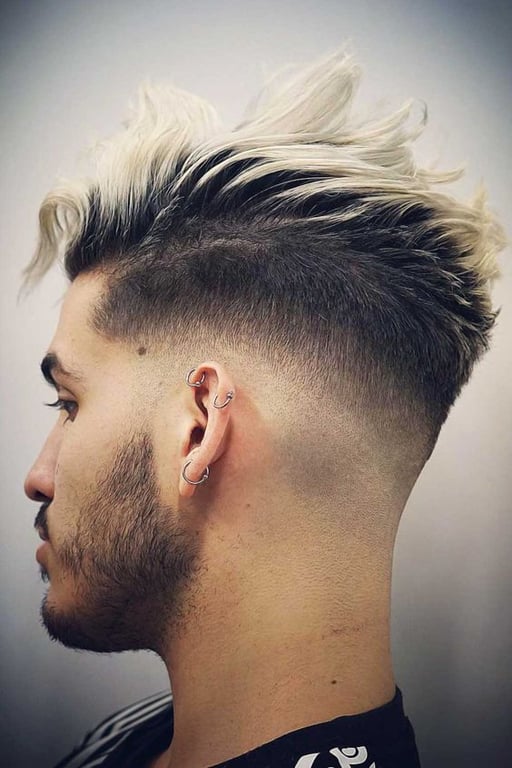 Military Cut
Most men will not prefer this hairstyle to be very friendly, but it promises you low maintenance and style in its manner.

This military cut signifies army and consists of this short haircut with little longer bangs, gelled up properly to get a bold and sharp appearance.
Drop Fade Haircut
This fade extends behind the ear forming an arc. This hairstyle is a statement in itself.

It offers you versatility as you can combine this with a high, low drop, or even medium fades.

This wild drop fade is immensely popular among college-going students and would give you a refreshing look.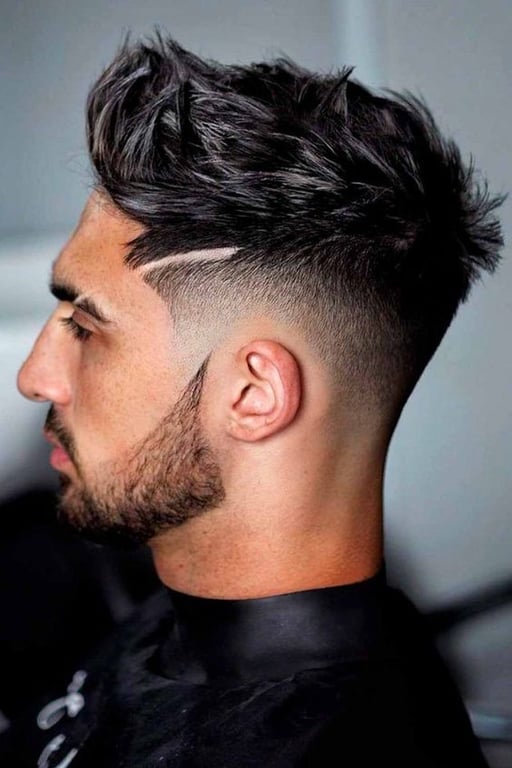 Taper and Fade
The hairstyle is a mingling of fade and taper cut in one.

This stylish and eye-catching hairdo is sure to turn heads. It involves not have a very high fade, only with a taper cut at the top.

The top contains the most texture and offers you the most modern and attractive look.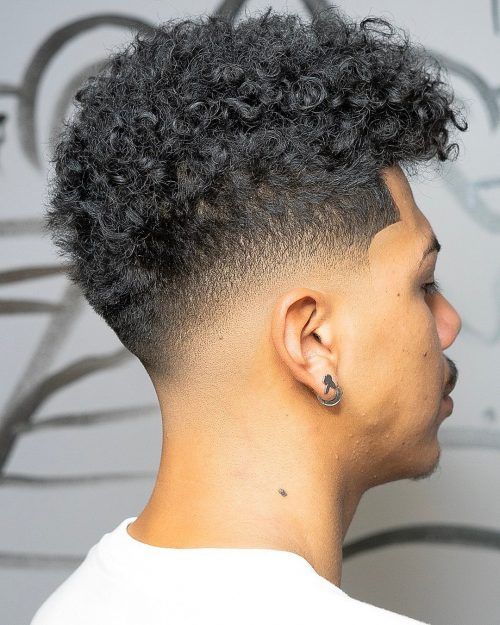 Low Fade Blowout
Want a hairstyle that slims your face and also makes you look personable?
Try this low fade blowout to become your coolest and most classy version.
Gel up your hair to create a blowout. This hairdo suits men with round faces and works like wonder on their faces.
You can try this for a new and fresh look with added dimension and texture.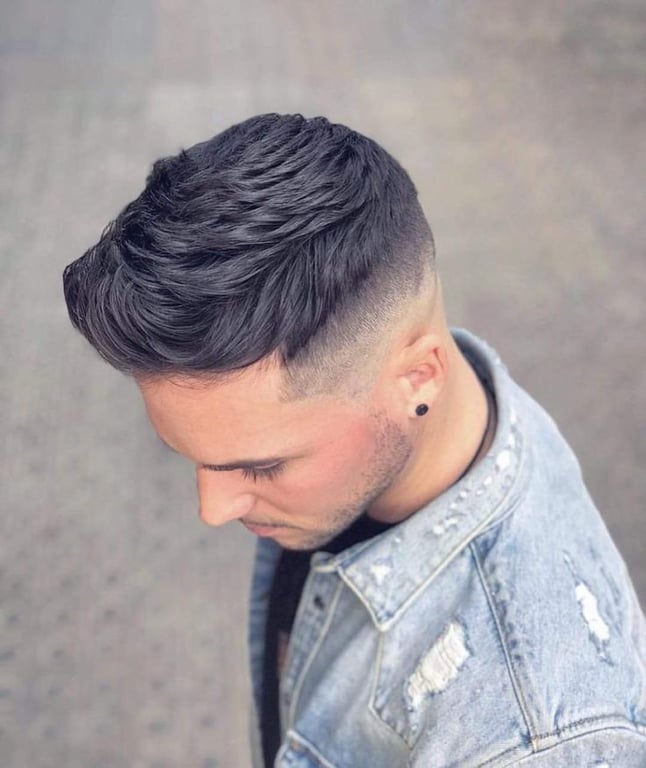 Low Fade Quiff
The spectacular hair that this style provides you is just overwhelming.

This haircut is ideal for adding length to the face and charm to your personality. The short sides and high top with perfectly balanced quiff are all you need right now.

You can add the quiff when wearing traditional clothes and let it loose when in casual. Altogether it's an awesome choice.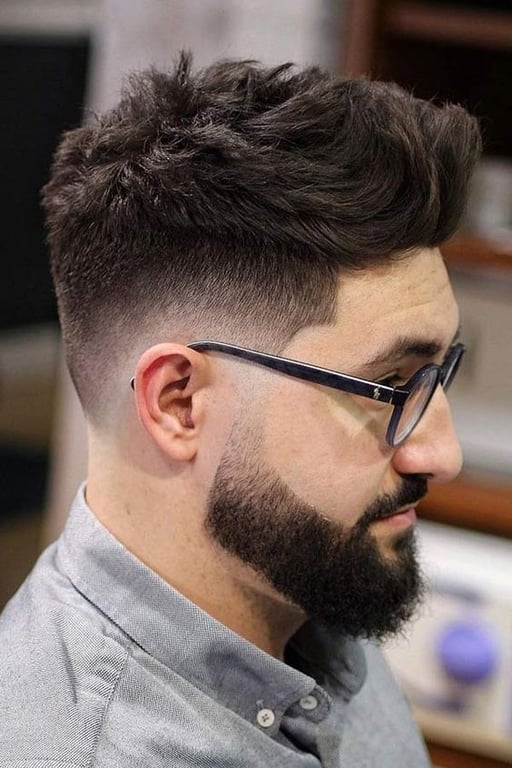 Attractive Side Part
Who does not want a simple yet cool look? For a robust and magical look of yours, a side part can be your next all-time favorite.

If you have yet to try this look, let your hair grow longer than your usual length. Then get this top volume cut with a side partition for a promising look.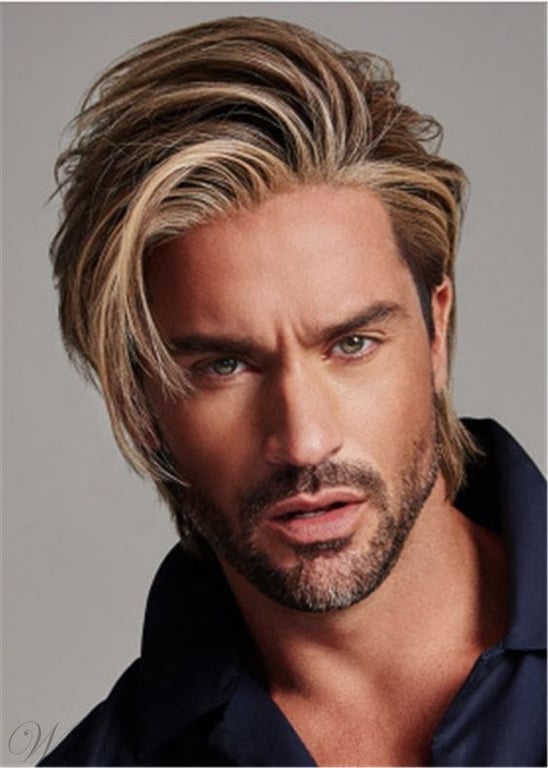 Also Read: These Pixie Haircuts Will Make You Look Younger
Reference Link
Fade Haircut-FAQ's
What Makes a Haircut a Fade Cut?
*A fade haircut means the tapered hair on the top and the fade on the lower side of the head that fades into the skin.
*It generally involves shaving on the back and sides and most hair on the top of the head.
*Fade haircuts are of various kinds like low fade, high fade, very high fade or medium fade. Go through this article to catch up on the trendy fade haircuts.
Does a Fade Haircut Look Good on Everyone?
*Yep! Totally! That's the speciality of a fade haircut. It is designed for every face shape and hair type.
*It suits almost everyone. You can ask your hairstylist to give you the most ideal fade haircut depending upon your face shape and hair texture.
How Long Does a Fade Last?
*Basically they can last for 2 to 3 weeks.
*But it depends upon the type of fade haircut you have. You may need trimming after every 2-3 weeks.
Is a Fade Haircut High Maintenance?
*If you want your hair to always look fresh and new, you need to visit the salon every 1 to 2 weeks for the proper trimming.
*So, yes it can be said that fades are high maintenance except few which do not require regular salon visiting.
How to Style a Fade Haircut?
* You can style a fade haircut in numerous ways.
* Go through this article, choose your desired fade haircut and ask your barber to give you the look.