The Fluffy Edgar Haircut has now become the go-to haircut for men. It's an easy-to-maintain haircut, and yet it looks stylish. Basically, in this haircut, the hair is chopped in a bowl shape and also its cute!
You can get this haircut irrespective of your face shape; it goes with every shape. The Edgar cut features shorter sides and back that are usually faded, tapered, or undercut. The top consists of most of the volume of the hair being cut similarly to the caesar cut. The look is simple yet edgy and works excellent with oval, oblong, or chiseled face shapes. The newest and cutest addition to the Edgar is the fluffy edgar haircut.
The guys who have fluffy hair can surely go for this haircut to Ace the overall look. The fluffiness of hair gives a messy look.
Fluffy Edgar cut is about adding dimension and volume to your hair. This look is a must-try to have the distinctive, cute, and edgy look you have been looking for!
So let's just hop onto the styles of fluffy edgar haircut that are trending and men all over the world are going crazy over these edgar hair styles.
Fluffy Edgar Haircut
This is the classic haircut that you can get.
It's the easiest of all. Fluffy hair is an impressive take on the edgar hair. 

You can trim the sides of the hair and chop the hair from the top in a round shape.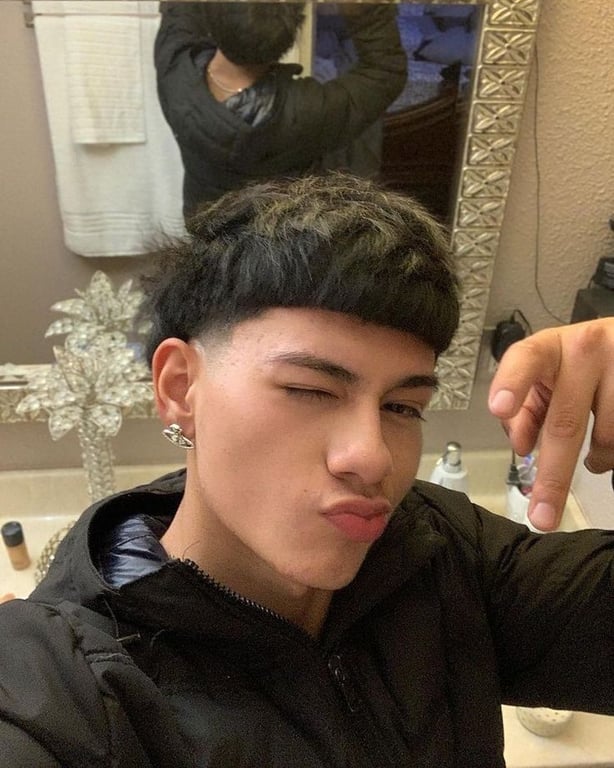 Taper Fade Haircut Fluffy Edgar Low Taper Cut
This haircut is a combination of taper Fade and fluffy haircut.
You can get the sides chopped. Ask your barber to give you the taper fade, best suiting your personality.

Get a round cut on the remaining hair, as shown in the picture.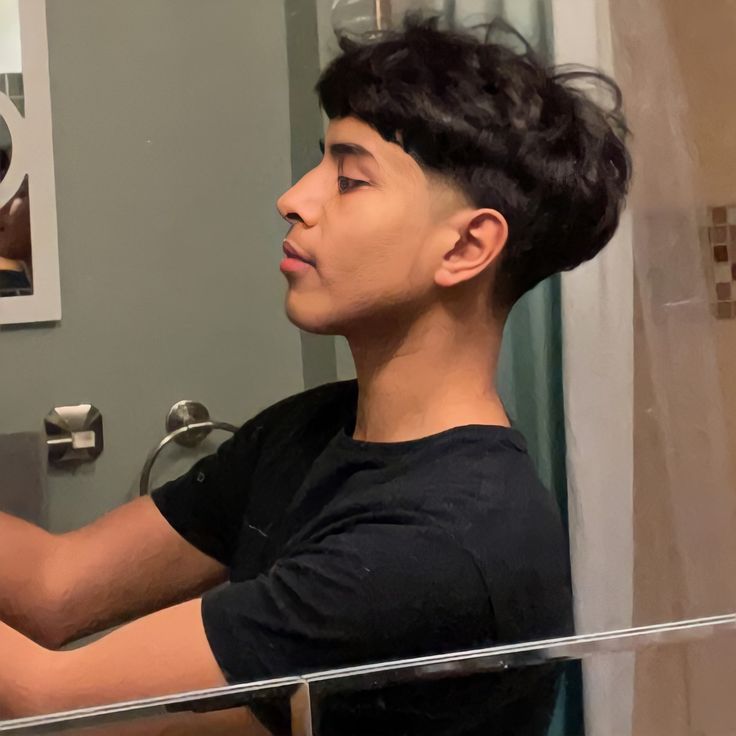 Also Read: Trendy 19 Edgar Haircut Mexican Ideas
Short Fluffy Edgar Haircut
This particular haircut is for short hair.
In this, you will require a very shortcut. This haircut is for men wanting a short haircut that looks stylish and attractive

You can keep the length of the edges as per your preference. Remember to visit the salon every once in a week to keep the rawness of the haircut intact.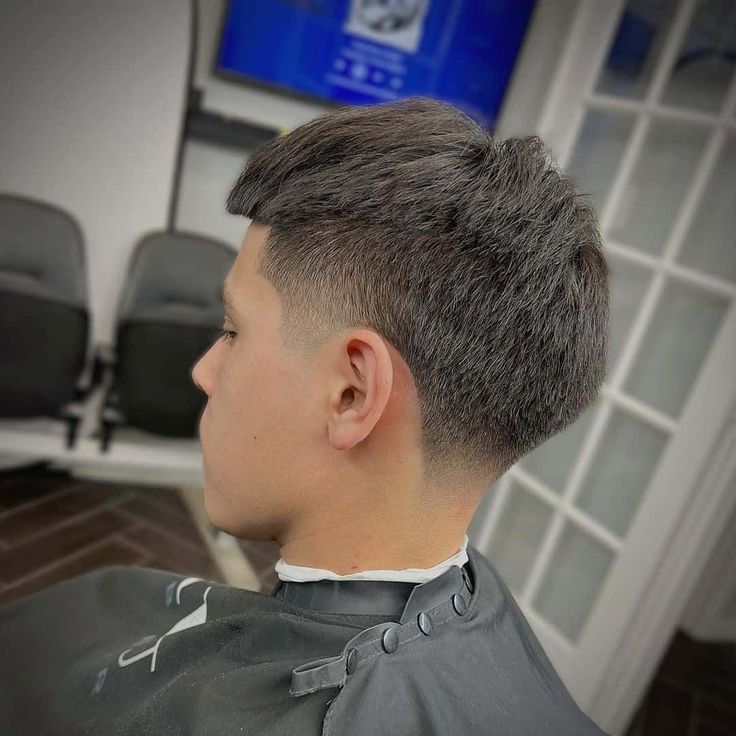 Medium Fluffy Edgar Haircut
Neither you have short hair or long hair; we still got you covered.
Trim the sides of your hair while keeping the top fluffy and voluminous.

Get a bowl-shaped cut, and you are ready to go. It is eye-catching and alluring when styled perfectly.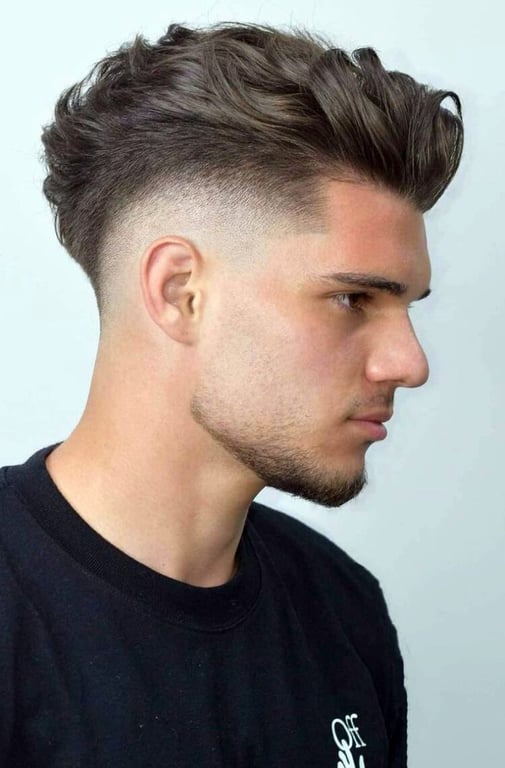 Also Read: 70s Shag Haircut: A Look You Must Replicate
Low-Fade Fluffy Edgar Haircut
This is a very definitive haircut that you can get.
You will have to shave the lower hair to get the look. The low fade look is an easy way of leveling up your hair game.

The hair at the top can be chopped in a round shape. The look will be a classic edgar haircut.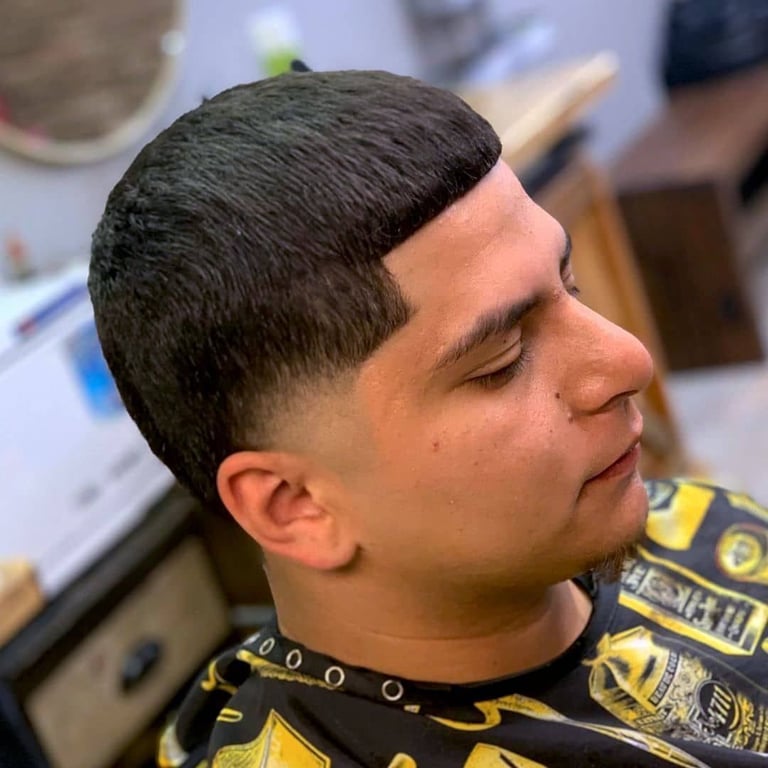 High-Fade Fluffy Edgar Back Haircut
This is a variation of the low-fade haircut.
For this look, you will have to shave a little more hair upto the top.

Get a round-shaped cut for the top hair. Keep the hair short to replicate the style shown in the image.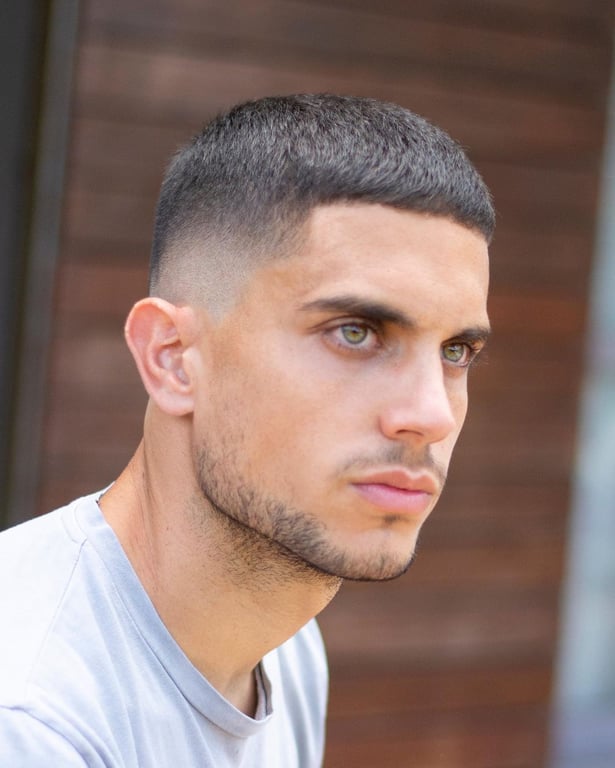 Fluffy Edgar Haircut With Beard
 Who doesn't look good with a beard?
This haircut is for beard lovers. Any hairstyle enhances when it is paired with the beard.

A perfect look with a classic fluffy edgar haircut with a beard. It is rugged, impressive and graceful to look at!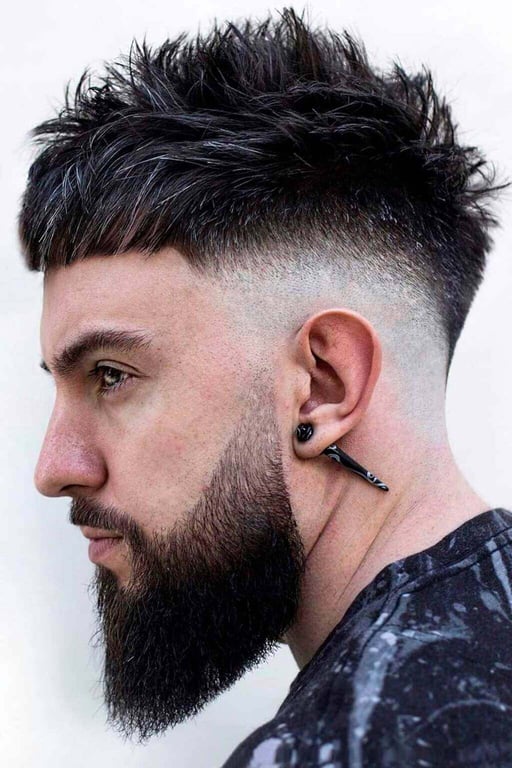 Platinum Fluffy Edgar Haircut
This one is particularly for bleached hair.
The white-coloured hair defines the haircut with boldness. This season something unique is your call. So, go for the platinum color.

You can tryna get some spikes also on this haircut. It looks modern and rejuvenating!
Also Read: Medium Shag Haircut: Fall In Love With Your Mid-Length Hair
Fluffy Edgar Haircut With Lines
If you want to get a gangster look, then this look is just for you.
Get the classic fluffy edgar haircut. Some designs on the edgar cut is always a good idea. It looks modern and beckoning.

Get some lines upto your eyebrows, as shown in the picture.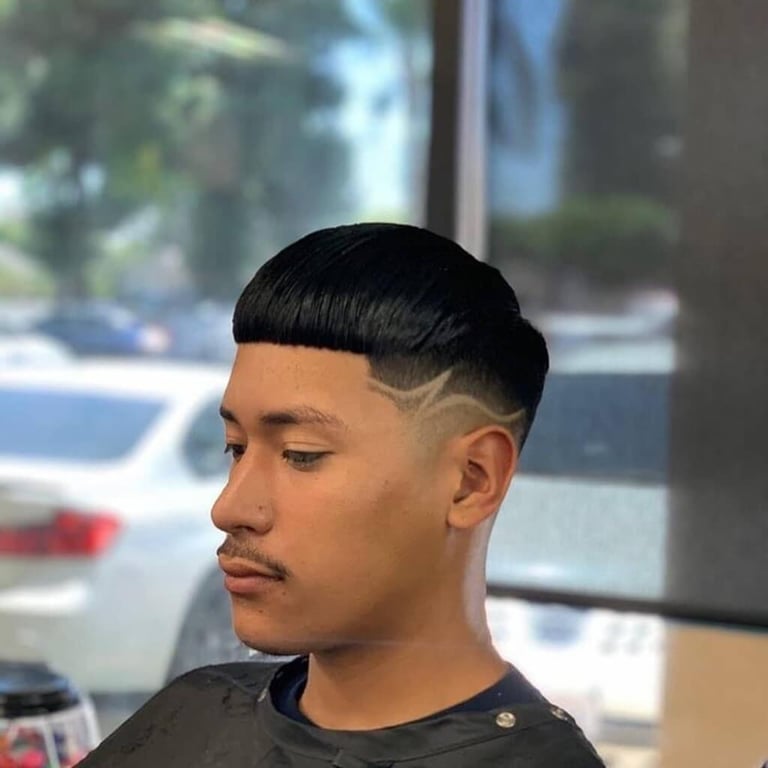 Conclusion
We have covered nine different variations of a fluffy edgar haircut that you can try on. Edgar haircuts have been in fashion since the 1970s and 1980s. Edgar haircuts are in style now as never. So, don't think twice, have a look at what we are offering you today. This 2023 become your hottest and dapper version!
From BTS singers to Hollywood celebs, everyone is getting this haircut to take their style to the next level.
Reference Link
Fluffy Edgar Haircut-FAQ's
How To Get The Fluffy Edgar Haircut?
Edgar cut comprises shorter or buzzed sides that can be either faded, tapered or undercut. The top is concentrated with the hair.

The fluffiness can be provided by the use of texturizing sprays. Go to a professional hairstylist and ask them to give you a fluffy cut.
Why Do They Call It Edgar Haircut?
The Edgar haircut is named after the Mexican baseball player Edgar Martinez. He brought the style of this haircut over a decade ago.
How To Cut Short Fluffy Hair?
The short fluffy haircut is done on short hair. We have shown a picture of a short fluffy edgar haircut in the article; you can check and get a similar cut if you have short hair.
What is the Edgar Haircut Called?
Edgar haircut is also famous by the name, takuache. It came into limelight as the meme content.
But edgar haircut is a whole new level of boldness and style combined in one. It offers you a personable and striking look.
Who Made the Edgar Cut?
It was originally named after Edgar Martinez, the baseball player because of the way his haircut was.
But this haircut was created stylishly by the famous barber, Anthony Reyes.