The Girl Wolf Cut Hairstyle is a TikTok hairstyle that is rapidly taking over the world. The wolf cut harkens back to the shag of the 1970s and somewhat transports us to the emo/scene era. With its shaggy ways, this heavily textured, layered haircut radiates the cry of the wild. All hair lengths, textures, and types look fantastic with wolf cut hairstyle. 
You can see from the images below that there is the perfect wolf haircut for every face shape.
Wolf Cut Hairstyle Girl Long Hair
Wolf cut looks best on long hair because it is structured with tons of layers that enhance the look of your long hair.

It makes the hair less choppy and more glamorous.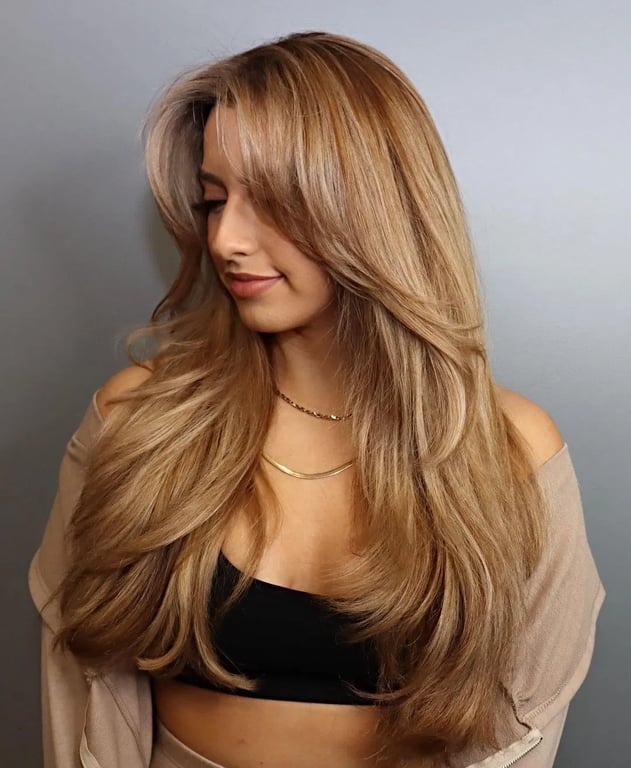 Girl Wolf Cut Hairstyle 
The mullet is a short hairstyle, but the shag can be short, long, or mid-length. When combined, it creates the wolf cut for girls.

You can add bangs for a more attractive look.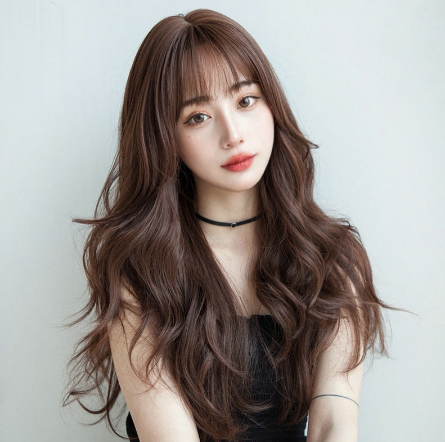 Also Read: 15 Mind-Blowing Haircut Ideas Of A Wolf Cut With Bangs
Girl Wolf Cut Hairstyle Short
Wolf haircuts are an ideal option for girls with short hair. The length of the hair napes around the neck. 

This look is popular among young ladies because it is neither too edgy nor too laidback.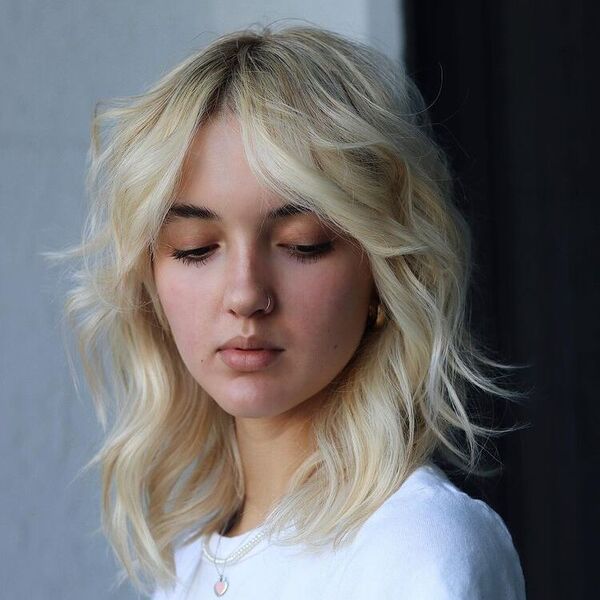 Girl Wolf Cut Hairstyle Tiktok 
The wolf cut, which has received over 400 million views on TikTok, is a new, wilder variation of the mullet. 

It comprises a long mullet style with many voluminous wispy layers. Typically, it is complemented by curtain bangs or a long fringe to provide shape to the front.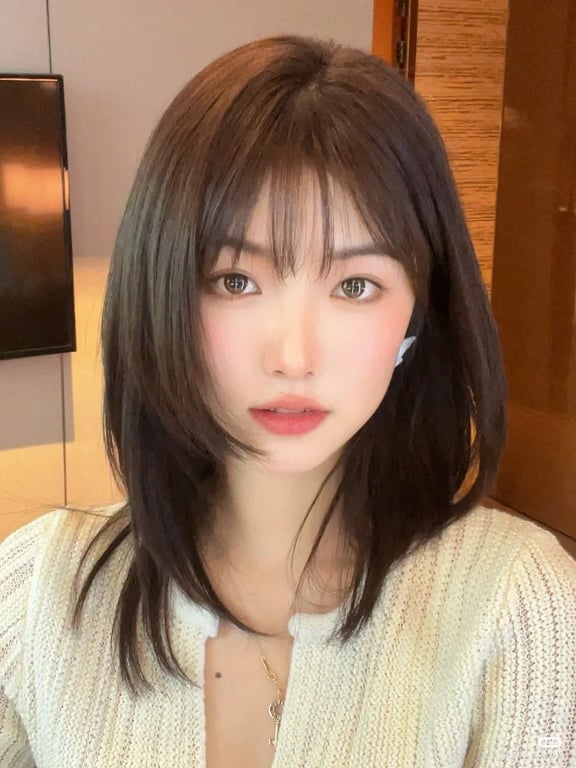 Girl Wolf Cut Curly Hair
Wolf haircut is an obvious survival for all the lovely females with curly hair. The hair is piled on top and clipped at the bottom.

Those wondering how to manage the curls in a wolf cut should know that it is not difficult to do.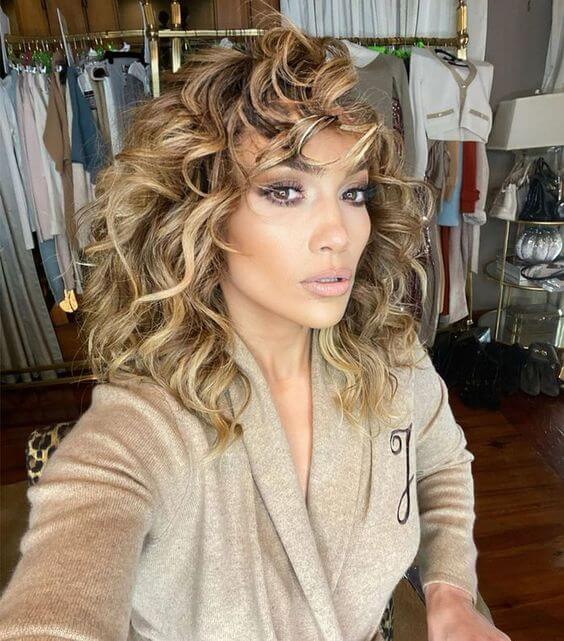 Girl Shag Wolf Cut 
Shaggy layers are an important part of the ultimate wolf hairstyle. 

You must have great confidence to carry the ultimate challenging shaggy wolf haircut.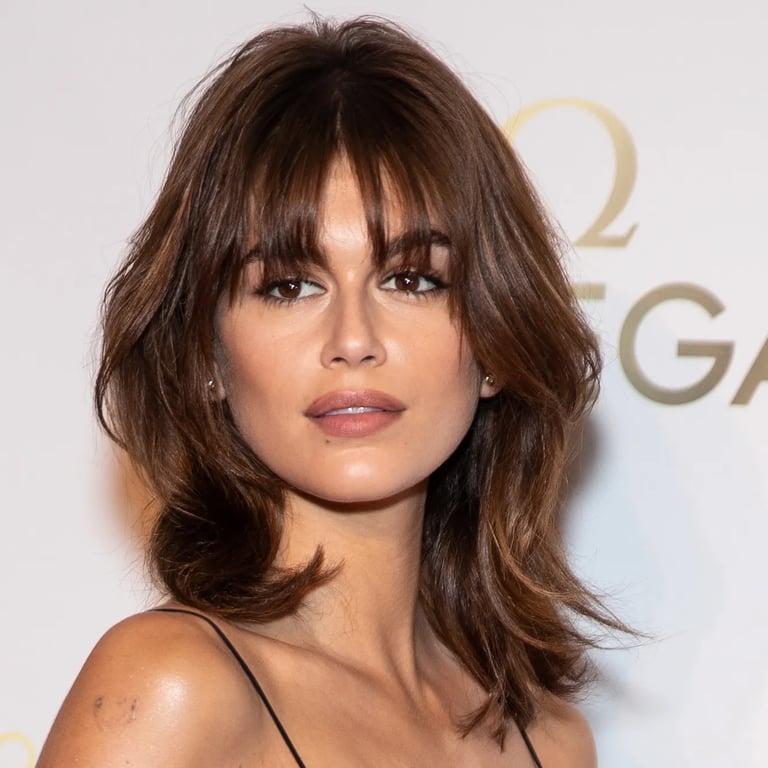 Also Read: 15 Versatile Men's Fade Haircut: A Must-try in 2023
Razored Girl Wolf Cut On Thin Hair 
Do you think your hair is excessively thin and lacks volume? If so, a razor wolf cut is ideal for you! 

This cut will give your thin hair a lot of volume and body, as well as a heavy, layered style.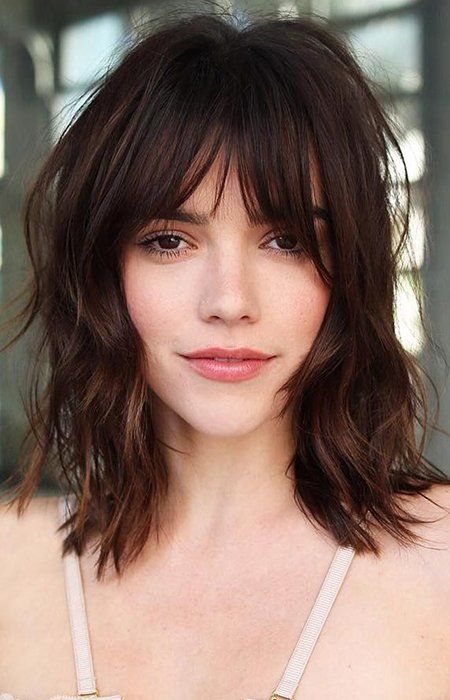 Girl Wolf Cut With Curtain Bangs
A wolf cut has various variations and combinations, one of which is a wolf cut girl with messy curtain bangs. 

This hairstyle frames the face like a window curtain and looks good on a variety of face shapes.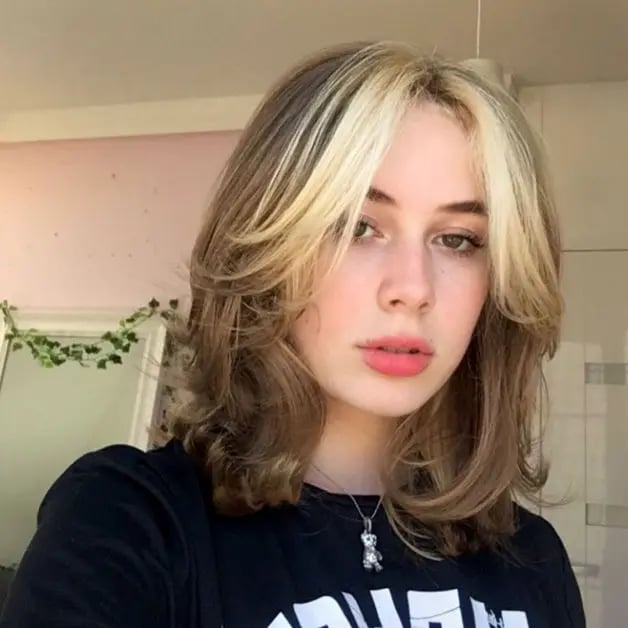 Two-Toned Girl Wolf Haircut
The cut is larger on top, with shorter, jagged layers and longer layers on the bottom. 

You can play about with the color positioning; i.e. one color on top of the head and another on the bottom.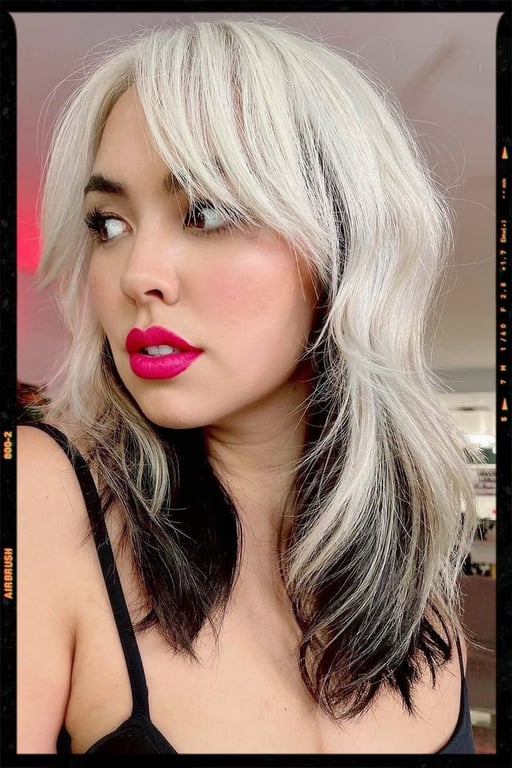 Wolf Haircut Girl With Shaved Sides
An already rebellious appearance is made even more so by adding shaved sides to the hairdo.

The sides can also draw attention to the top of the head, where the layers are trimmed to create volume and fullness.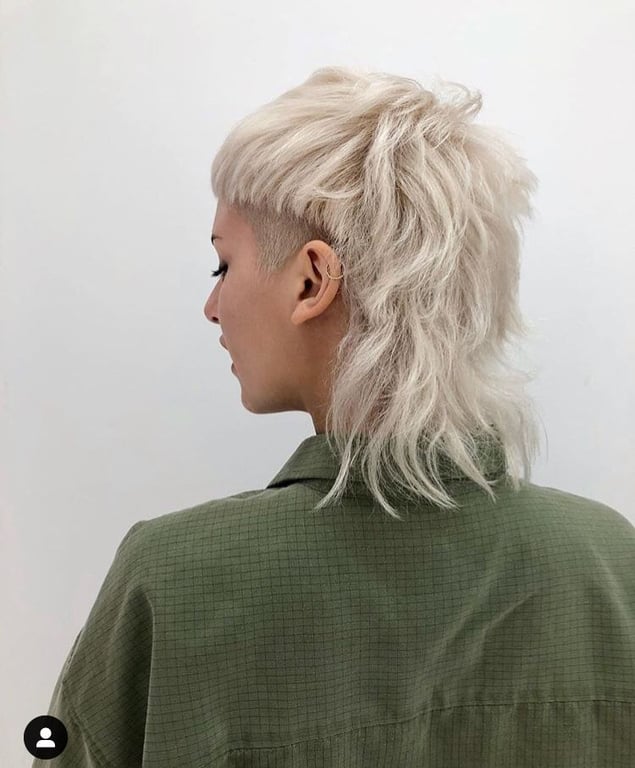 Spiky Punk Wolf Haircut Girl
A wolf haircut and spikes can create a rebellious, punk-inspired look.

Small spikes on top emphasize the crown's hair even more, making it appear bigger, fuller, but also voluminous.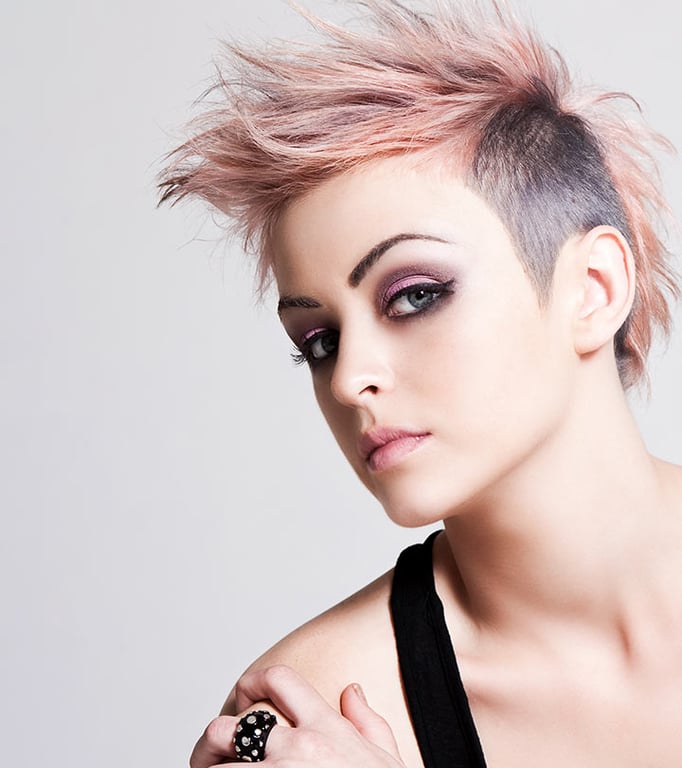 E-Girl Inspired Wolf Haircut
The E- Girl haircut was created as a result of TikTok's influence on the E-Girl Haircut trend. 

Statement highlights that are put carefully will frame the face and go well with the jagged layers.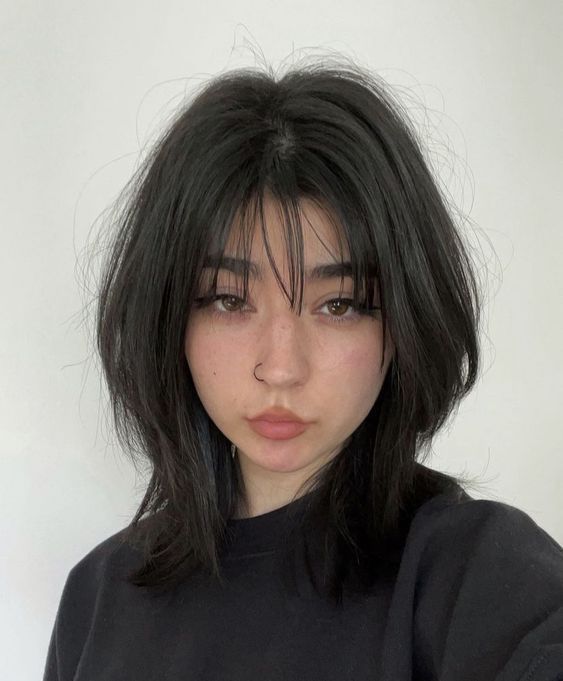 Wolf Cut With Disconnected Layers 
For girls with wolf cut who don't want to lose their length, we have a little more daring example of the wolf cut hairstyle.

This hairdo has a clearly defined separation between the mid-length and the bottom.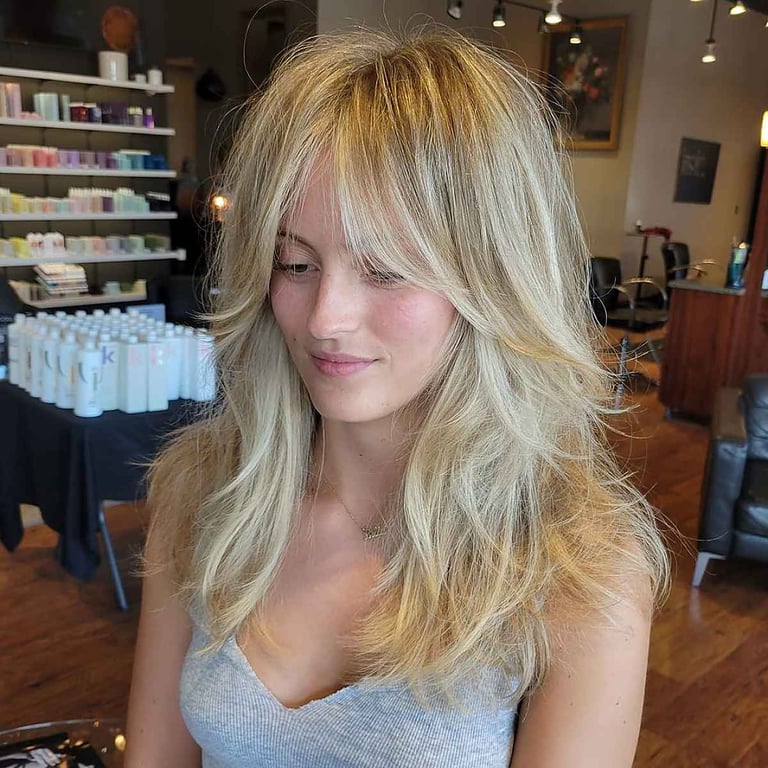 Bob-Inspired Girl Wolf Haircut
Your hair will take on a new, contemporary look when you combine the bob length with the texture of the wolf cut.

All facial shapes can be complemented by the bob length and the way it falls, it makes you look younger.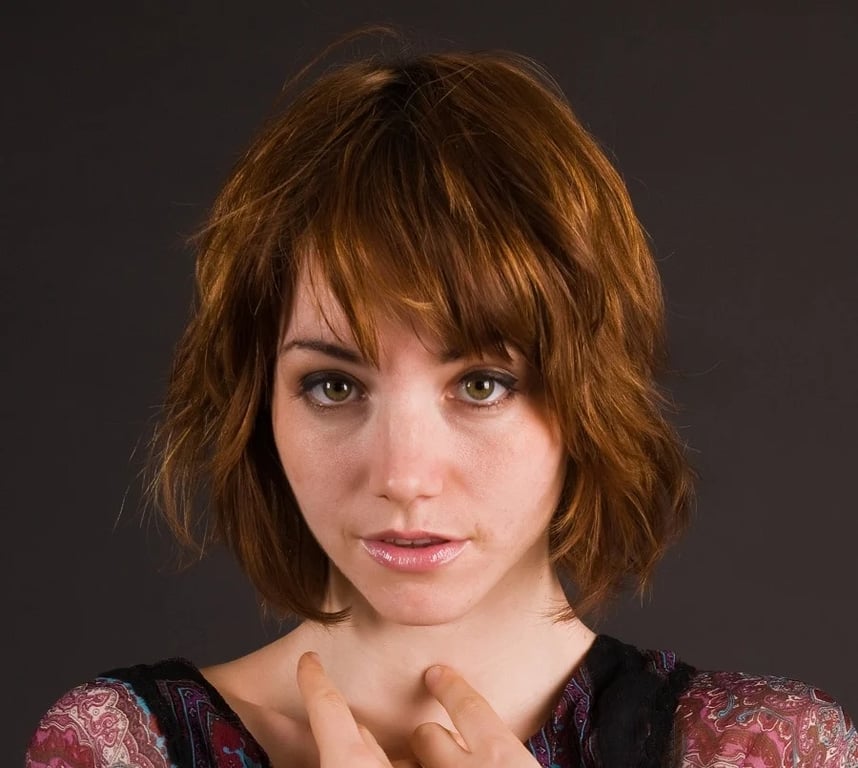 Fluffy Blow Dry Girl Wolf Haircut
By employing heat styling and blow-drying, you can enhance your huge hairstyle if you like it. 

This cut would be a fantastic choice for emphasizing the layers. Adding volume is excellent since it can frame your face and soften your features.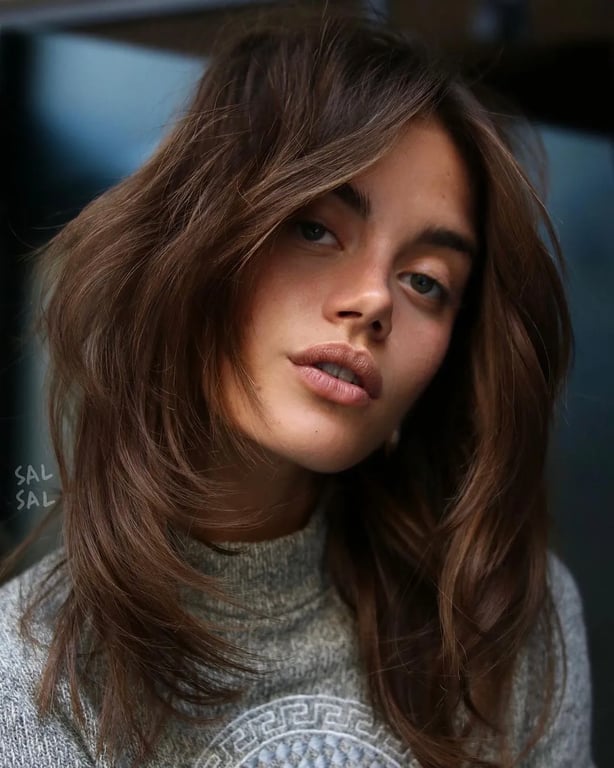 Also Read: 15 Stylish High Fade Haircut For Men To Rock Their Look
90's Girl Wolf Haircut
You might be familiar with this wolf look from the 1990s, which has thick layers that have been flicked out and textured. 

Although leaner, the appearance is still voluminous and frames the face. Compared to the original wolf haircut, it is less striking.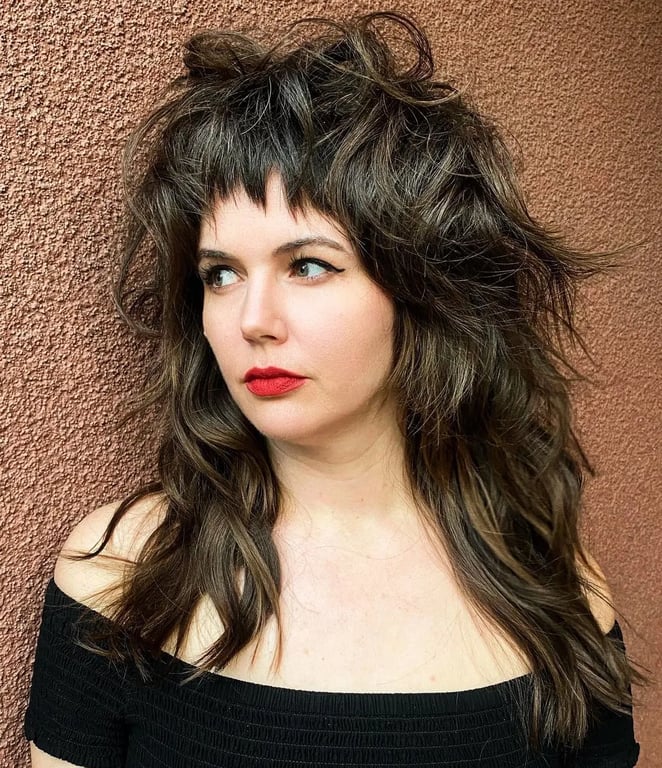 Natural Wolf Haircut
The wolf cut is the best appearance for girls with naturally textured hair and will require little to no styling time. 

The finish of the not styled wolf cut will be quite unorganized and resemble a messy look.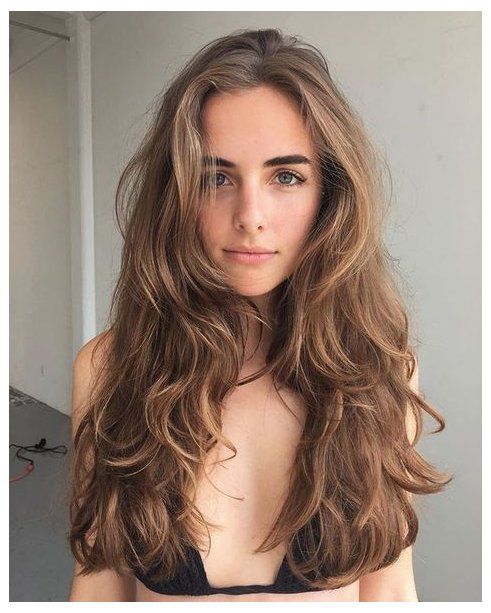 Chunky Wolf Haircut
This hairstyle, which has a lot of parts around the face, miraculously turns the otherwise massive thick mane into a lovely frame for the sturdy bone structure. 

It can be complemented with blunt bangs.
Girl Wolf Haircut With Beachy Waves 
Wolf cut on girls with beach waves give short wolf hair a contemporary, volume- and texture-filled style.

Finishing this hairstyle neatly without flips takes time and regular maintenance. It gives a glamorous look.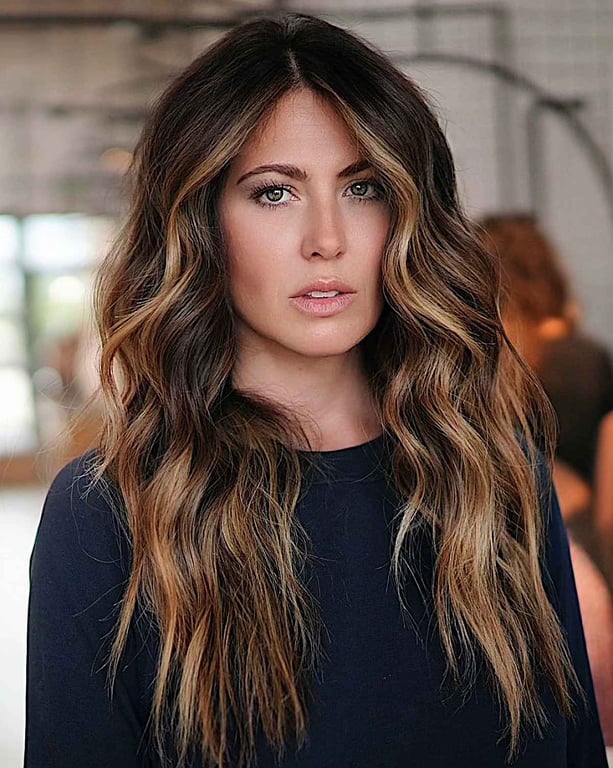 Conclusion
So, do you hate the girl wolf cut hairstyle or is it a trend you can't wait to try? To us, it's like a breath of fresh air. Do not misunderstand us; we adore the straight, sleek, and beachy waves that are constantly in style.
Reference Link
Girl Wolf Cut Hairstyle-FAQ'S
What Is A Wolf Cut Female?
This style, which evolved from the 80s mullet and the 70s shag, has longer bottom layers that taper toward the ends and short, choppy layers starting at the crown. 
The wolf cut delivers a flattering lift at the top and a variety of textures down the length thanks to significant weight loss.
Do Wolf Cuts Looks Good on Everyone?
It usually looks good on every hair type and face shape. But ladies with thicker and wavy or curly hair can rock the wolf cut most beautifully.
Straight hair, might require a bit of extra styling for a perfect look