Beauty is the natural asset of every woman out there and the best hair color ideas always complements their beauty. Hair plays the most crucial role in defining their personality. So, why not adorn those gorgeous locks and make them more fun and happy?
Most women remain unsatisfied with their natural hair color and opt for some pretty colors to own. Also, if you are thinking of a makeover, what better way to enchant everyone with your looks than to style your hair with a different color?
There is no other method better than getting some pretty hair coloring. Hair coloring makes the hair lively and elegant, giving it a modernistic approach. Since hair coloring evolved, different colors have always been added to suit every person's desire. Here you will find a list of the best hair color 2023.
So, if you are in search of some freshness and sassiness, here are some of the most trendy hair color ideas to take motivation from. Let's embrace ourselves for the best hair color designs 2023.
Caramel Highlights
To add that sweet color to your hair, caramel can prove to be your savior.

 Ladies with brown hair can apply these caramel highlights to get a touch of sophistication and charm.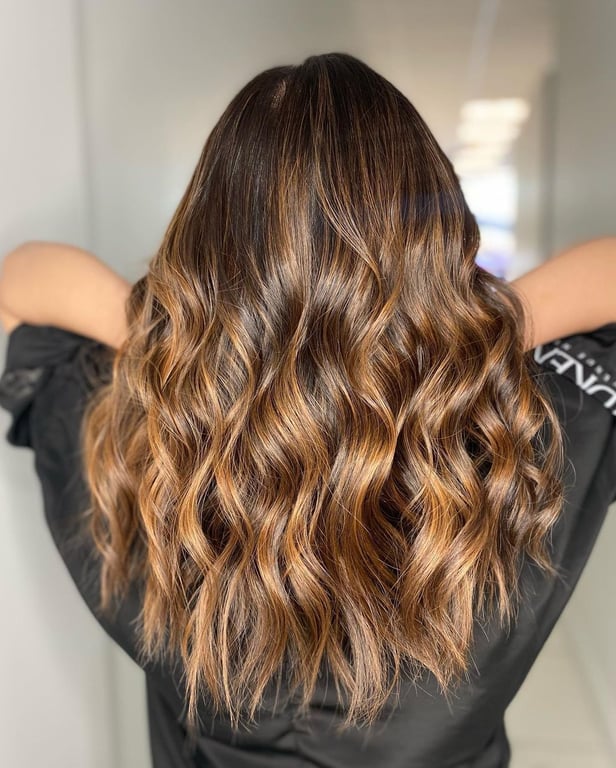 Dark Chocolate
Sounds delicious. Yes, it's just like its name. Chocolate color can be worth your time and money. 

It adds to the texture, dimension, and gorgeousness. Looks elegant and classy, providing you the confidence to present yourself.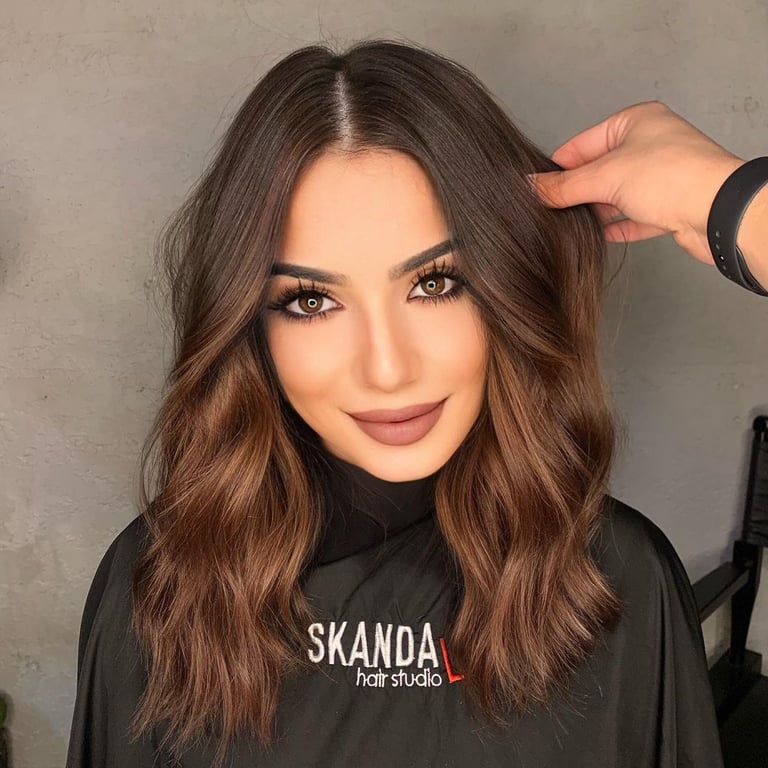 Also Read: Top 15 Cute Ponytail Hairstyles for Women of All Ages
Bleached Front Strands
This hair color idea is highly inspired by Kylie Jenner

Some trends last for a longer period bleached front strand is definitely one of them.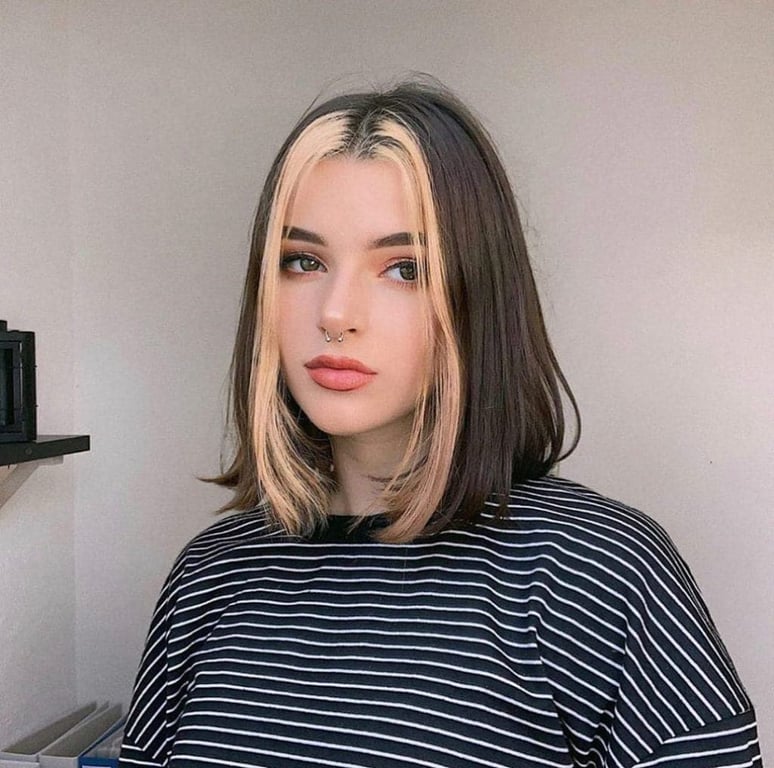 Shadow Roots and Highlights
Very effortless, very cool, and very easy to maintain hair colors has started becoming people's choice already. 

Adding lighter colors to the roots and combining them with your original dark color can be very enticing and rich.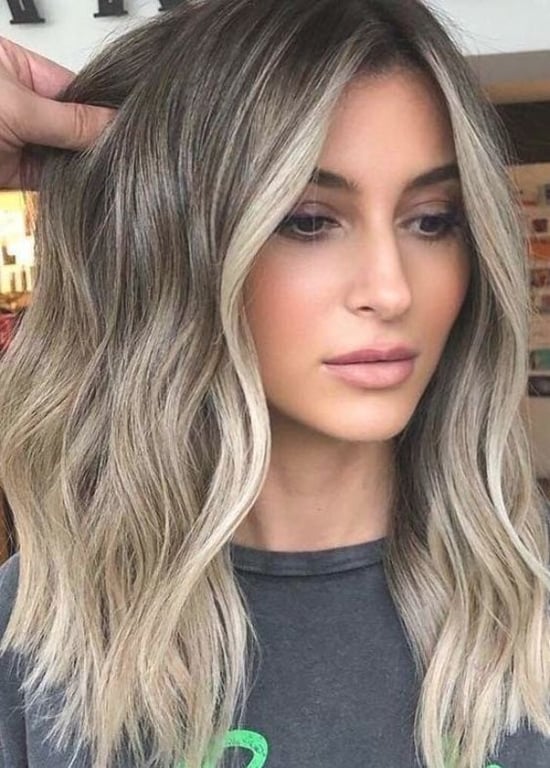 Bronze Strands
In 2023, brown hair color is in trend for complementing your brunette hair and tanned skin, these bronze strands are a must-try!

 Not only will it make you the center of attraction, but it will also make you look ravishing. These fancy and lustrous bronze strands can be paired with any outfit or occasion.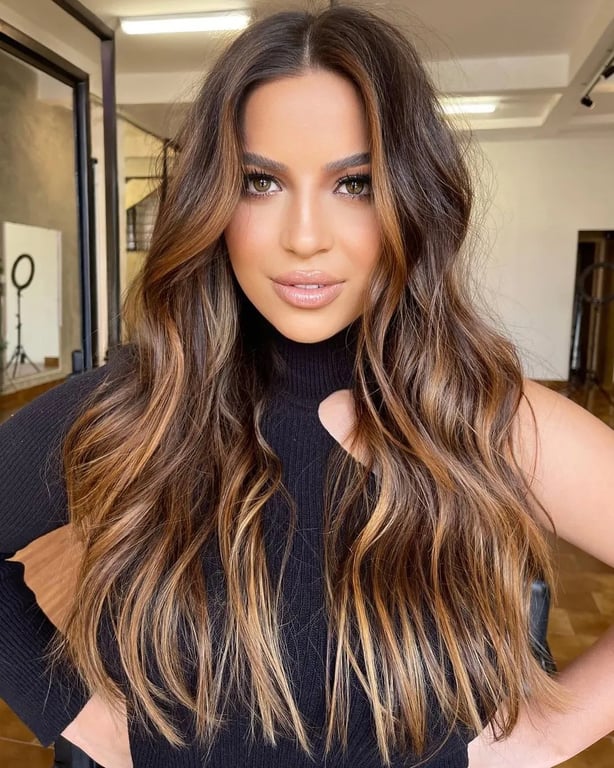 Summer Color Ideas For Hair
Cool, refreshing and natural. Make these your mantra for this summer, and get your desired hair color.

 Yes, with summer comes many fashionable, trendy, and beautiful hair colors to become your fancy friend.

 So, what are you waiting for? It's time to color your hair beautiful and become the show stealer: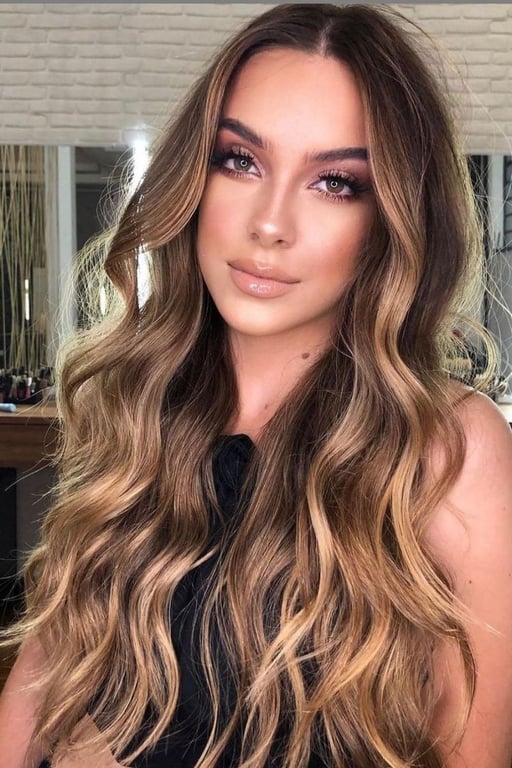 Bleached Brunette for Summers
You were looking for a way to be everyone's inspiration this summer? Well, with this cool hair color, you can become the diva you are.

 This soft and chic hair color with darker roots and lighter ends can be so distinguished and impressive that you will surely fall in love with it.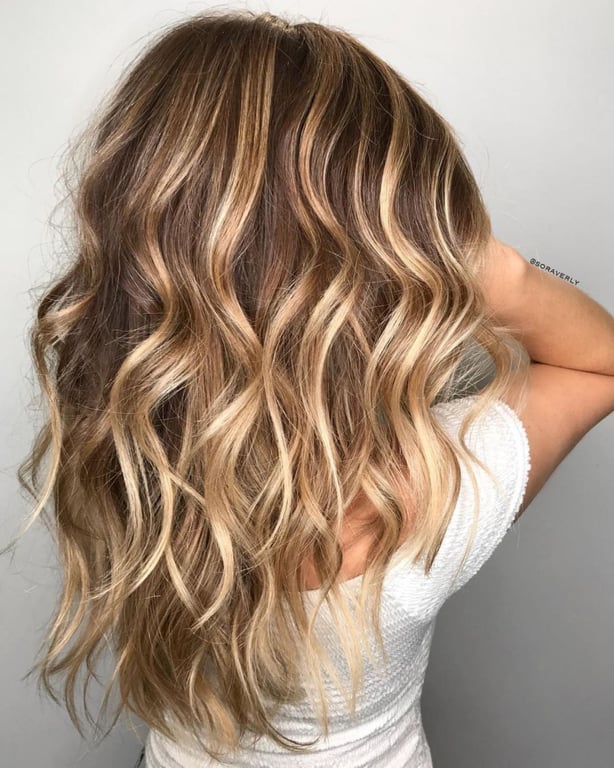 Off-Black
Most ladies will be doubtful, considering only the lighter shades to be the color of summer. Well, this article will break the myth.

 Summers can also define darker colors in their more effective form. This off-black is gaining popularity among the celebs and becoming a crowd favorite.

 It is the darkest version of brown, with ash undertones. With this captivating hair color, you can become a charmer.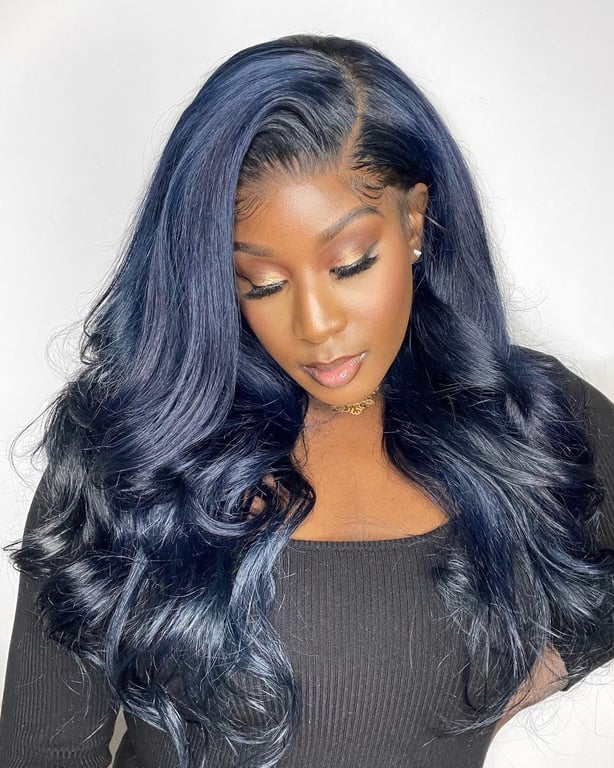 Also Read: Curtain Bangs: Get the Look for Effortless & Cool Hairstyles
Bold-Gold
In 2023 popular hair colors include bold gold this hair defines boldness emphasizing your facial features. This hair color is a must try to get the edgy, sassy, and warm look.

 The color is kept golden to compliment the summer and bring it directly to your hair. A shorter version of hair is generally preferred with this hair color.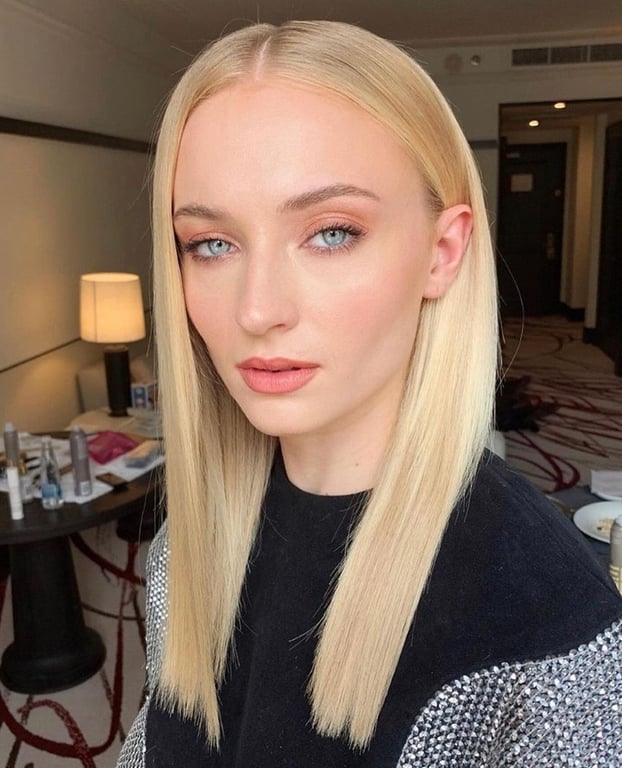 Shade-On-Shade Dimension
To get the touch of youthfulness and modernity, go for this color.

 These hand-painted highlights pair perfectly well with your natural texture and skin tone.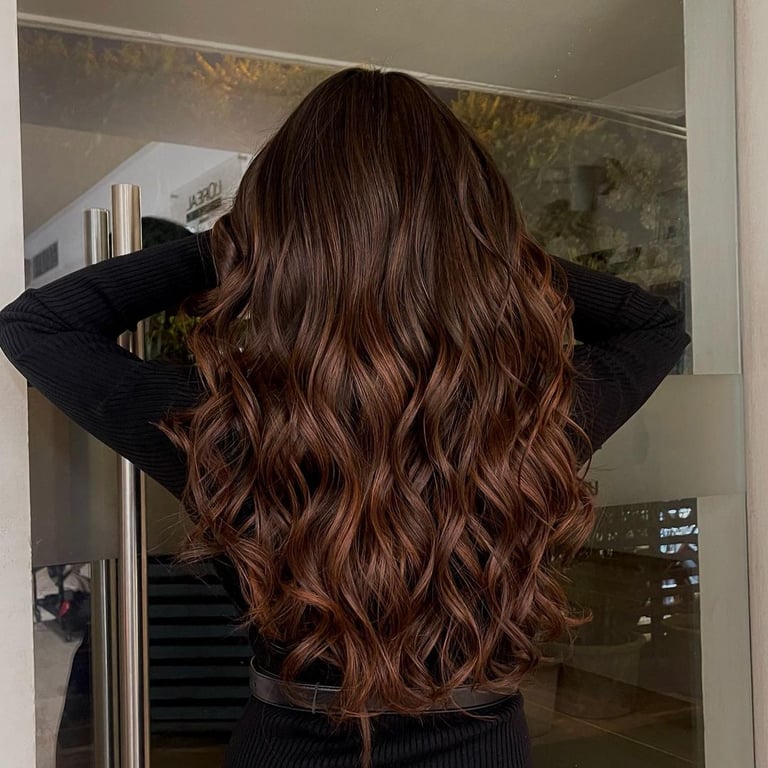 Dark Hair Color Ideas
Dark colors are best known for enhancing your skin tone in a more remarkable manner.
 These dark colors not only look extraordinarily

scintillating

but also have the potential to enchant their viewers. 

These all-time gorgeous dark hair colors can prove to be your best friend, have a look: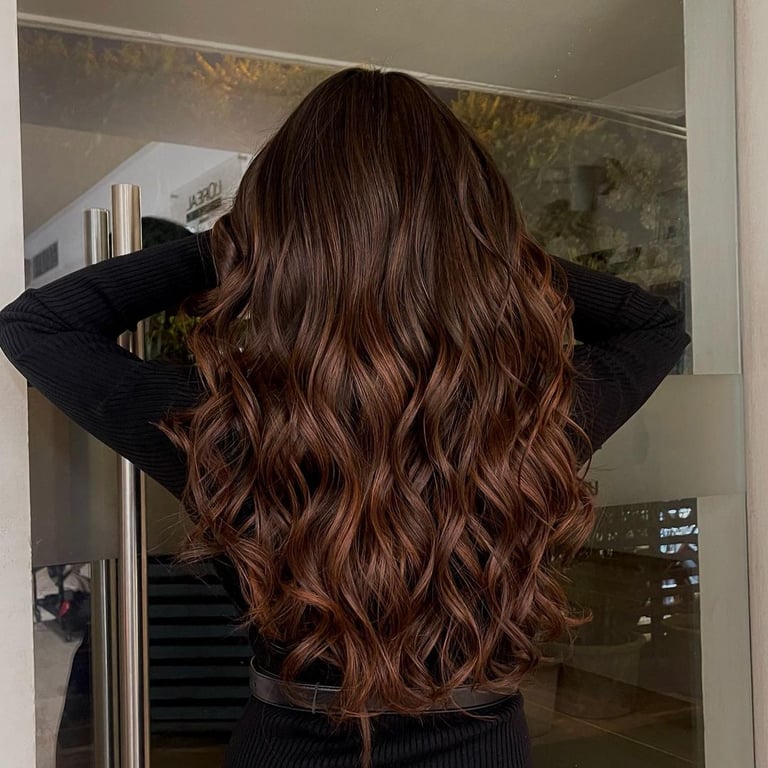 Matte Black
When applied to your hair, the color of passion and boldness can channel the lioness you are! Time to earn some compliments with your fetching black shade.

 The darkest black color contains the strength to complement your face and body perfectly; this is a must-try color for every generation.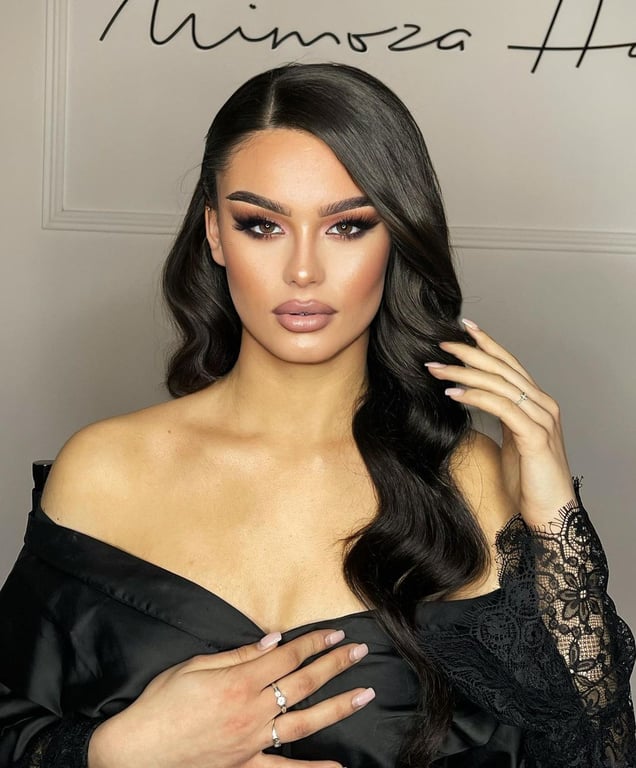 Dark Mocha Brown
Dare to bring sassiness into your hair! Dark mocha brown is one of the

most loved colors by the youth

. This chocolate brown when paired with short hair and little curls on the side can make you totally artistic and divine.

 Also, in 2023 brown hair ideas can be easy to wash and maintain.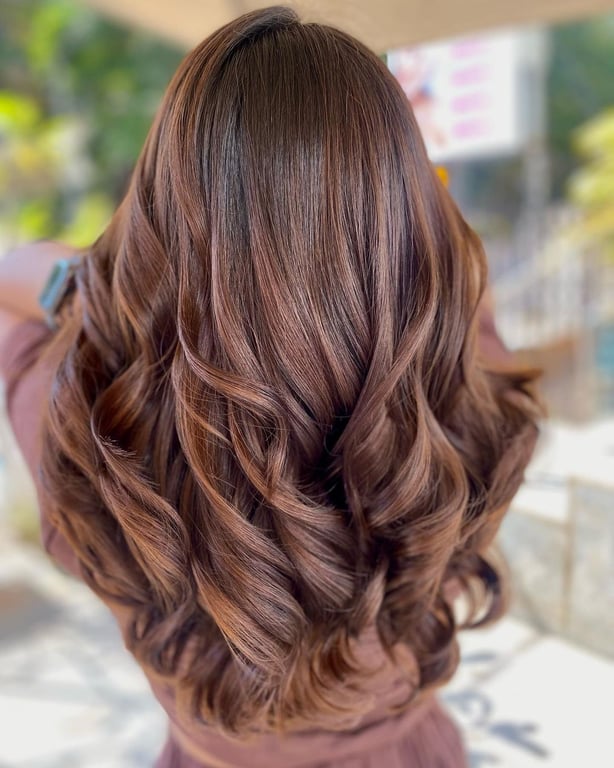 Dark Chestnut Brown
This color can do wonders for a sleeker version when combined with straight hair. This dark color can change your look when applied correctly.

 So, carry your stylish hair with pride and become the centerfold.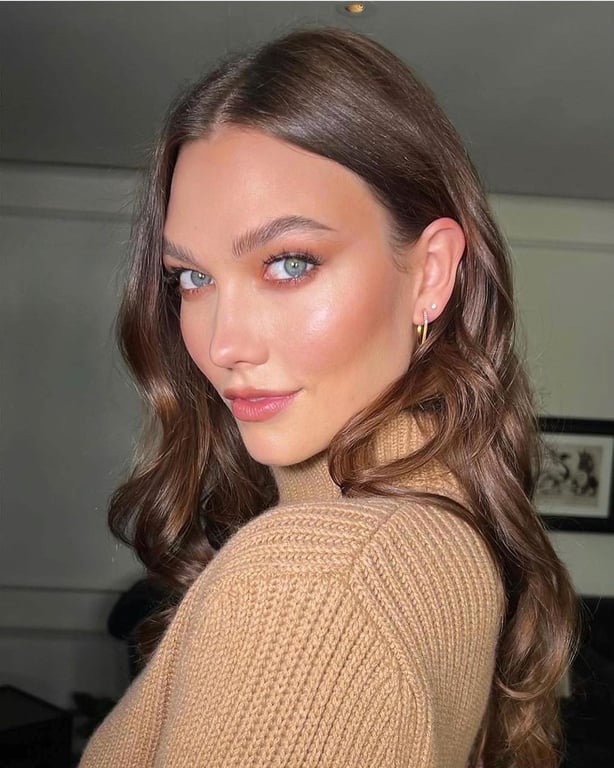 Dark Purple
To add funkiness and refreshment to your hair, trying something different can never go wrong.

 This dark purple color will make everyone go gaga over you and frame your face in a better way.

 Get a lob cut to enhance the look. This dark hair color with purple and magenta hues can be worth your try.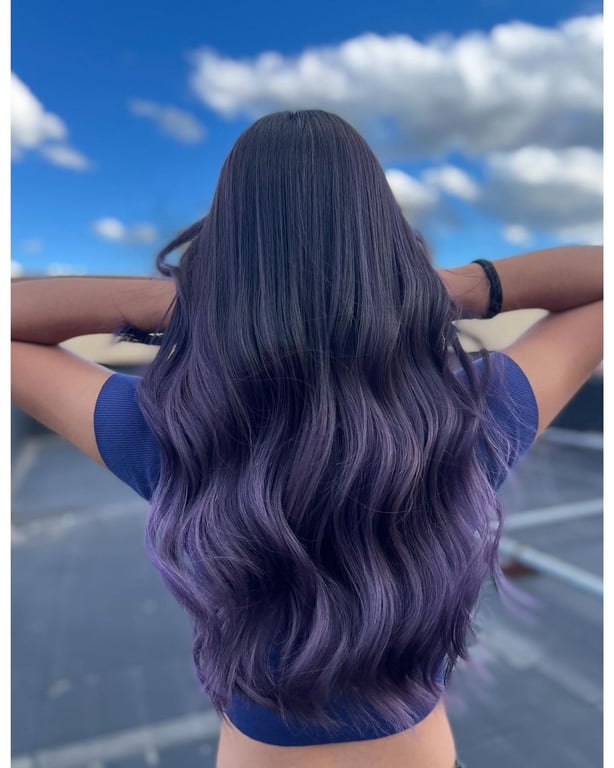 Red Hair Color Ideas
Red is not just a color; it's an emotion. An emotion describes love and affection.

 So, ladies, here is a collection of some vibrant hair color ideas made only for you: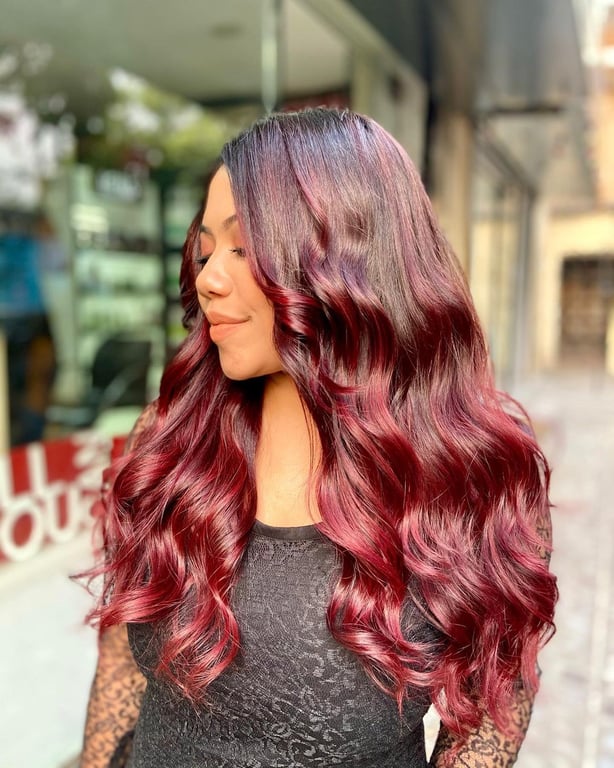 Vibrant Fire Red
Bring

hotness

to your hair with this deep fiery red color. Keep your hair long to get the desired look. 

This hair color will remind you of a scintillating red woman from the popular series GOT.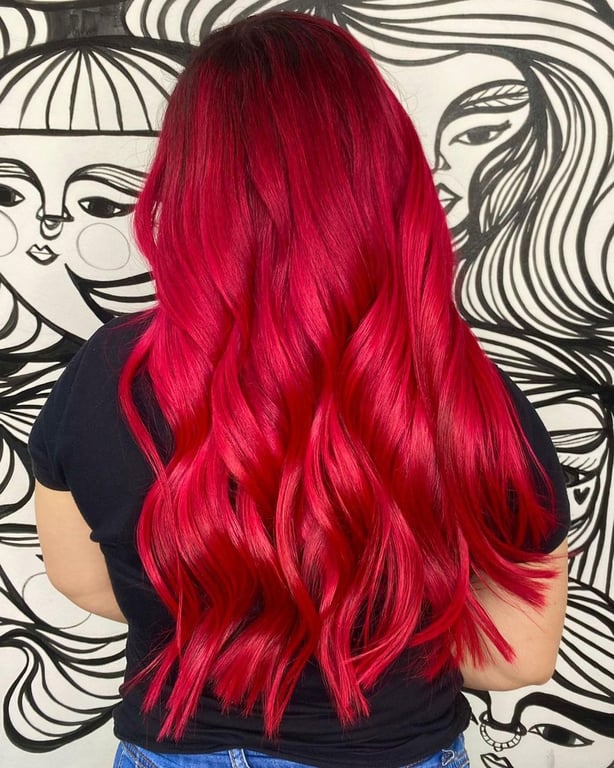 Hints of Strawberry Ombre
This strawberry Ombre can achieve a luscious, shiny, and modern look. 

Long hairs, when combined with slight curls, can look majestic.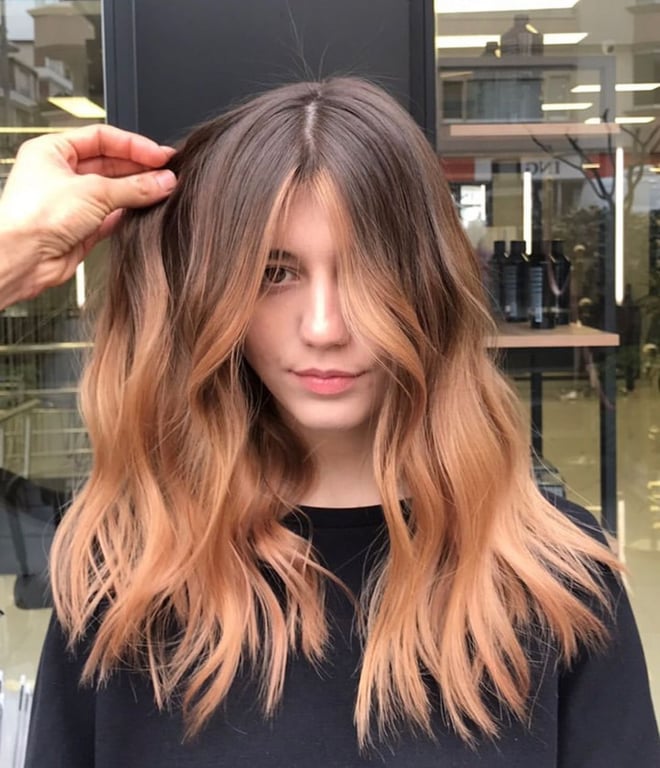 Vivid Red Highlights
Vivacious, eye-catching, very dark red highlights can make you the

queen.

 Deep black roots with dark red highlights are an excellent combination for your next date.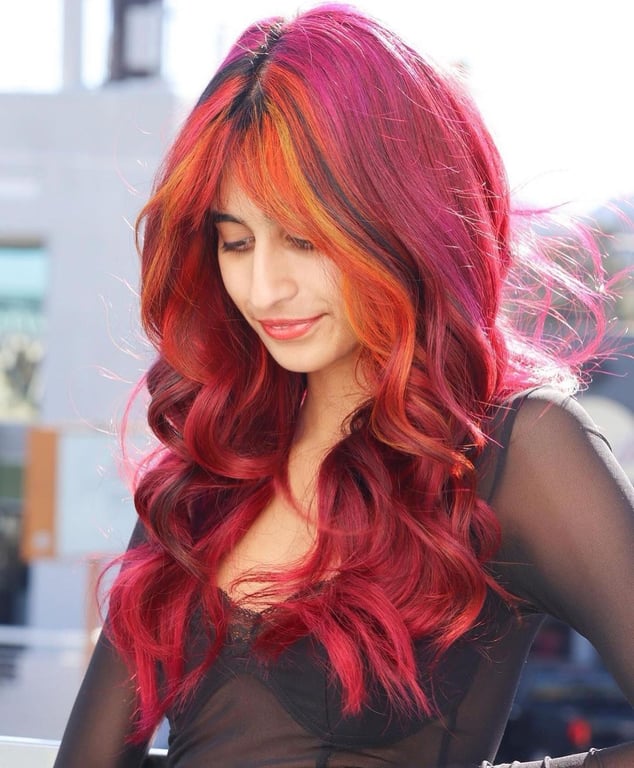 Dark Ruby Red
Dark ruby red with wavy hair can prove to be the deadliest combination.

 This color adds depth and dimension, providing a clean and finished look.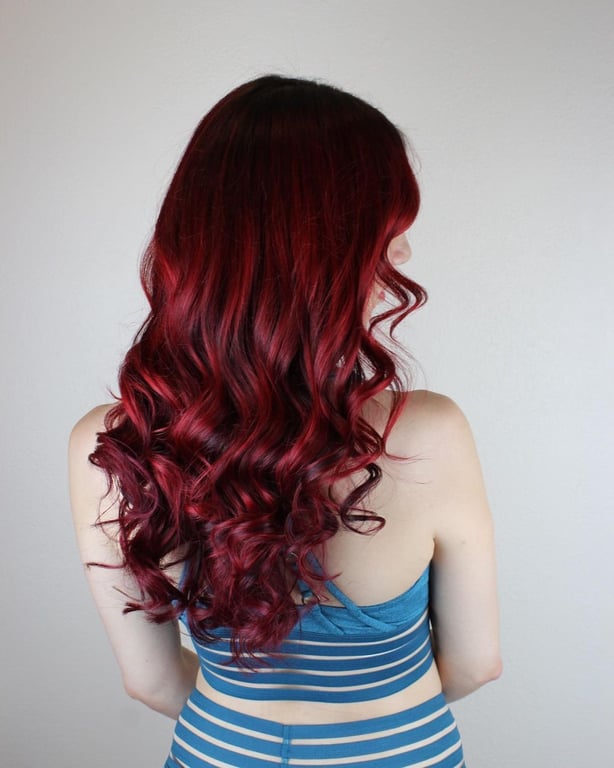 Brown Hair Color Ideas
Time to give your brown hair a change of air. Get inspired by some brown hair color ideas.

In the year, 2023 Brown hair is gaining vast popularity and it is loved by girls of every hair type.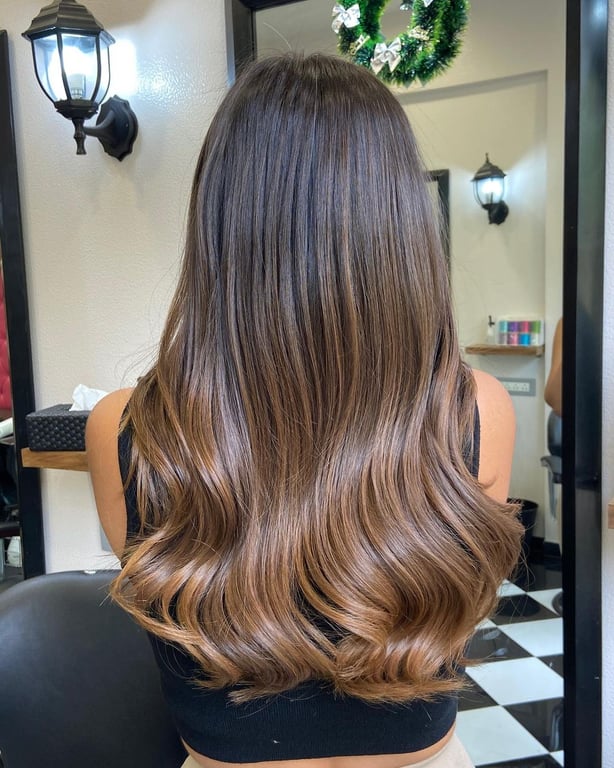 Glossy Dark Hair With Highlights
When mingled with some reddish highlights, dark brown hair gives the

natural luster and flatters

everyone with its elegant form.

This hair color will do nothing less than enhance your beauty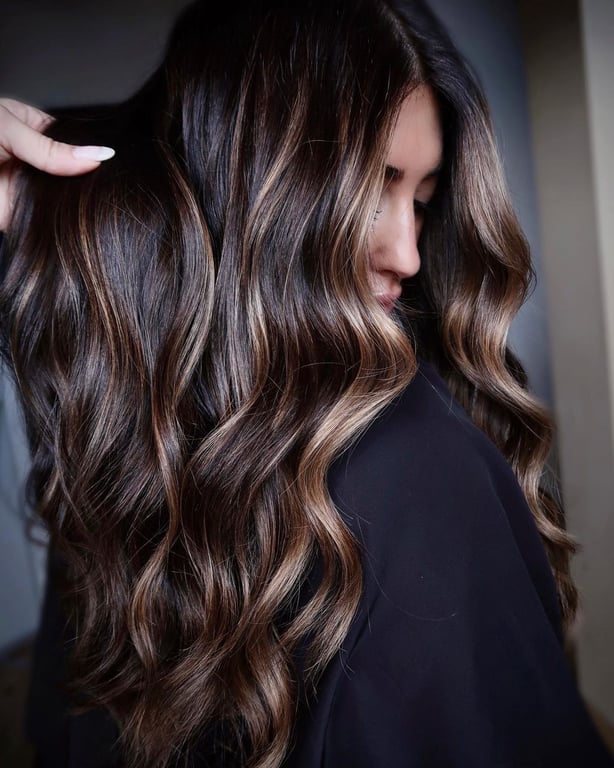 Brown Shade for Fine Hair
Colors for thin short hairs are also known to cause a dramatic change.

 Some brownish highlights can do wonders in a very positive way on darker hair.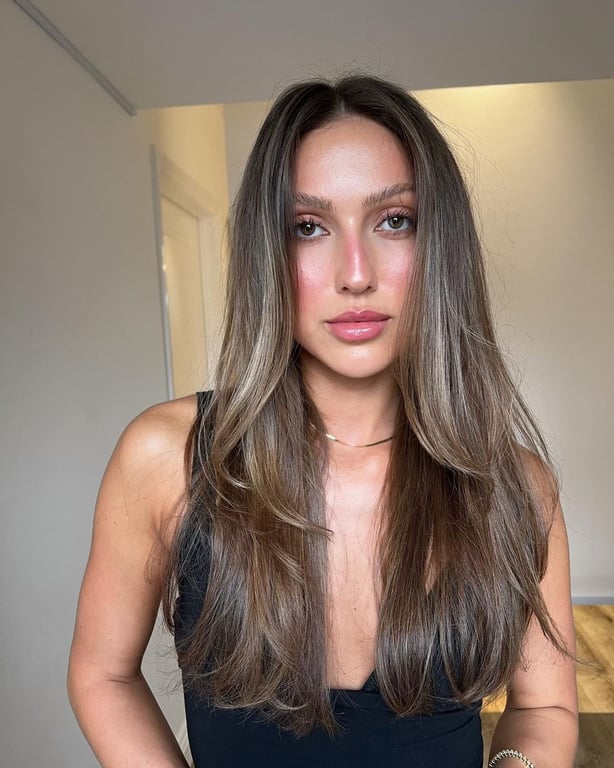 Honey Brown Hair Color
This honey-brown color can be a godsend for ladies with medium-length hair.

 To enhance your features, go lighter near your face.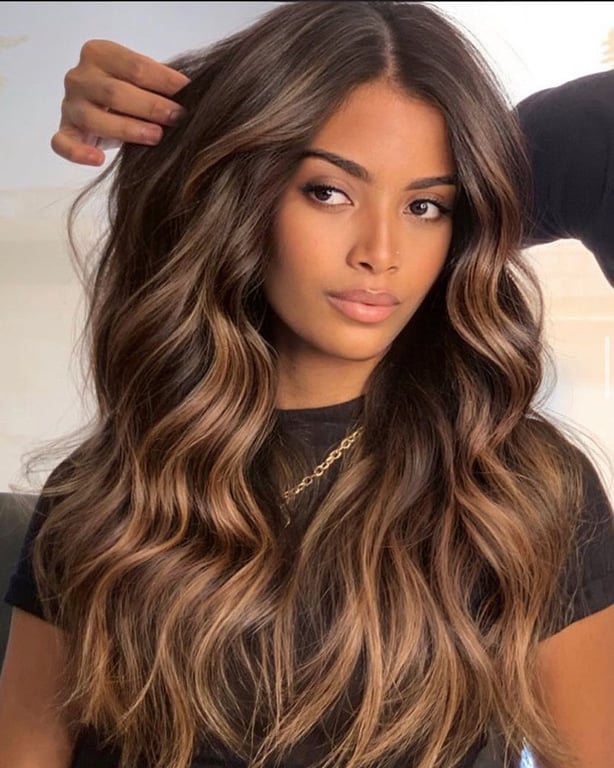 Conclusion
Hair color is a great way to add some twists to your natural hair. It makes your hair lustrous and defines your inner personality. It is a great way to change your whole look by adding colors to your hair.
Reference Link
Hair Color Ideas-FAQ's
Hair Color Ideas When Going Gray
* If you are going gray and in search of some hair color ideas, you can opt for some among these:
* Salt and pepper, monochrome magic, short and sweet, frosted strands, and swept silver are some of the trendy hair colors to try for a stylish version.
Blonde Hair Ideas to Put What Color Highlights in to Add Dimensions?
* Adding some lowlights to the blonde hair can be really worth for imprinting dimension and depth.
* Ideas of hair color when it's time to rest hair from bleaching.
* You can go for adding blonde, brown or reddish balayage highlights after the bleached effect.
How Should I Color My Hair Ideas?
Coloring hair is basically the job of professionals, so if you are thinking of getting some pretty locks, it is advised to go to a salon and let the hairstylist do his job.
How Do You Approach an Employee With Crazy Hair Color Ideas?
Well, hair coloring is already one of the best ways to make anyone crazy about you. According to your face shape, skin tone, and liking you can try any hair color to make yourself more attractive. Ask your hairstylist to give you your desired hair color.