Amaze everyone with the latest high drop fade hairstyle! If you like experimenting with your hairstyle, then checking out the latest trends is a must! Although keeping up with the latest trends can be quite hassling. Therefore, get ready for choosing your pick!
Everything about this hairstyle screams elegance. It's a composed yet fashionable look that goes with any garment and can be adapted by men of any age group. What else do we need?
Now let us take get acquainted with these top-notch trends that will simply make you the star of any event:
Buzz Cut Fade
This perfect style for short hair is worn by many celebrities.
Oval, diamond or square-shaped faces suit this look the best.
It even goes well with a groomed beard.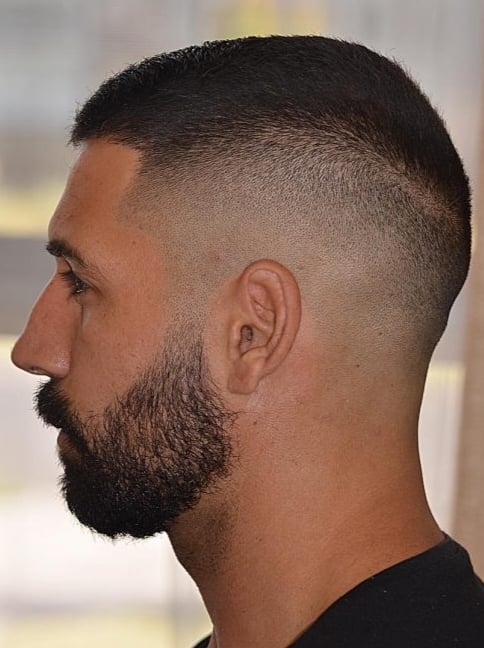 Disconnected High Drop Fade
When you want to go for an edgy yet classy look, it is a to-go style.
By fading the hair from front to behind the ears and adding razored line style, you can recreate this flashy look.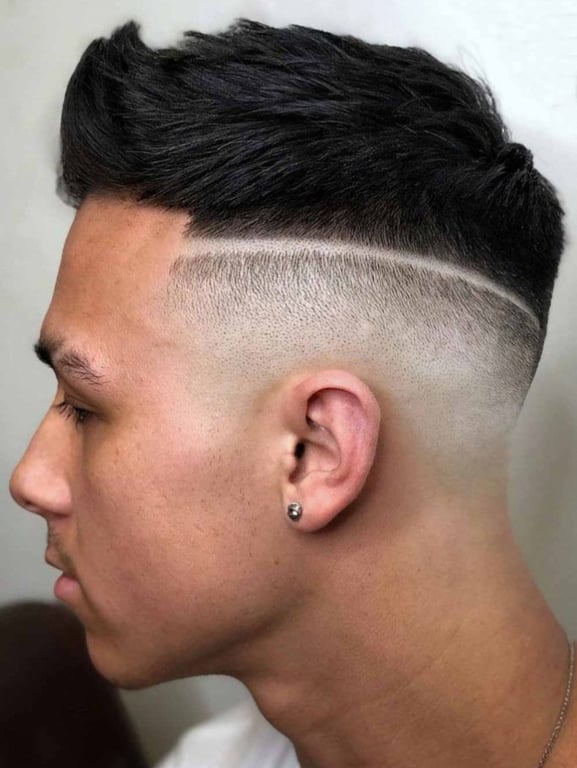 Also Read: 7 Fluffy Edgar Haircut: Unlock Your Charming Side This 2023!
Grey High Fade for Older Men
The gradual fading from the sides and back is complemented by a line-up cut to the scalp.
It is the best style for older or middle-aged men who want to look younger.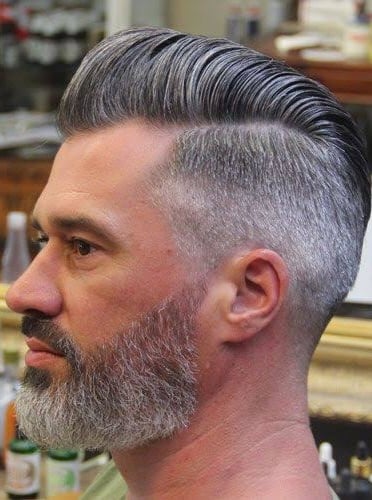 High Skin Fade
For both curly and straight hair which offers you a decent formal look to your personality.
By shortening the hair on the sides and trimming it evenly to the scalp, you can easily adapt this look.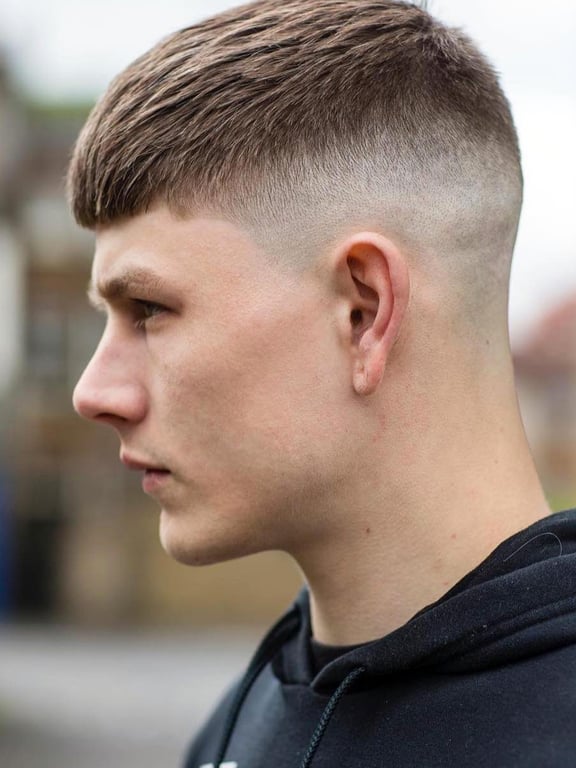 High Bald Fade
It has a straight lineup above the forehead and evenly trimmed hair around the top.
Men with V- shape jaw lines and dense hair suit this look the best.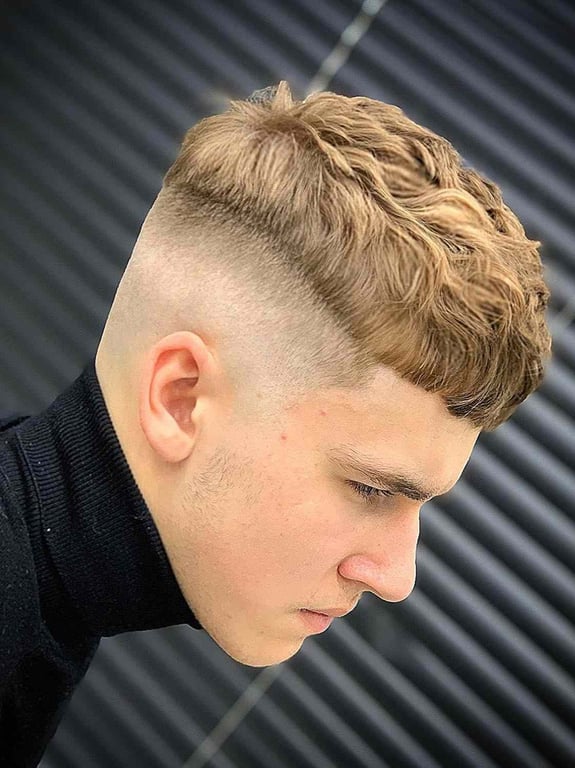 High Shadow Fade for Curly Hair
To achieve this look, trim your curly lengths from the top and the sides.
Followed by a W-shape on your scalp and gradually shadowing the high fades from the top.
It blends your hair naturally and gives you a young dignified look suited for any event.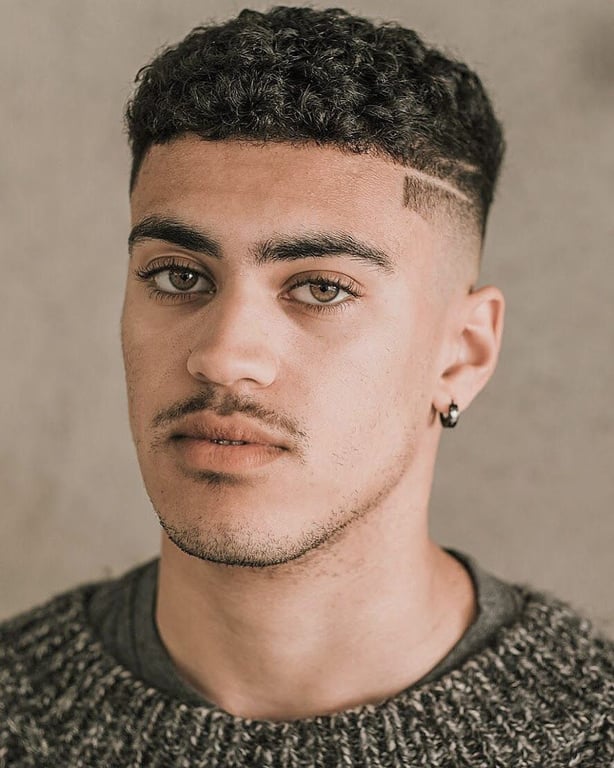 High Drop Fade With Pompadour
Suits a long and angular diamond face shape with wide cheekbones, and a pointy chin.
For this look ask your barber to keep enough length in the fringe, then taper the hair shorter through the top towards the crown.
For a to-go finish at home, blow dry your hair from one side.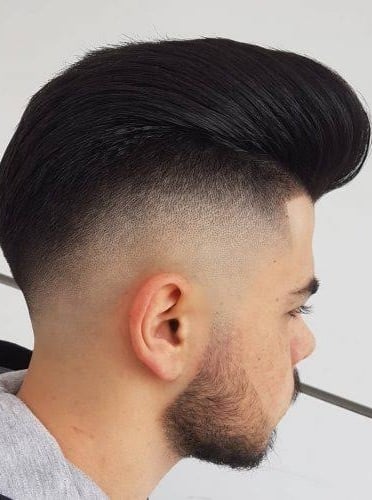 Also Read: Trendy 13 Taper Burst Fade Styles For This Season
Faux Hawk High Drop Fade
To style this look, the sides must be taper faded by leaving plenty of long hair on the top for a stylish cool vibe to your personality.
It is different from the traditional mohawk; however, is still trendy.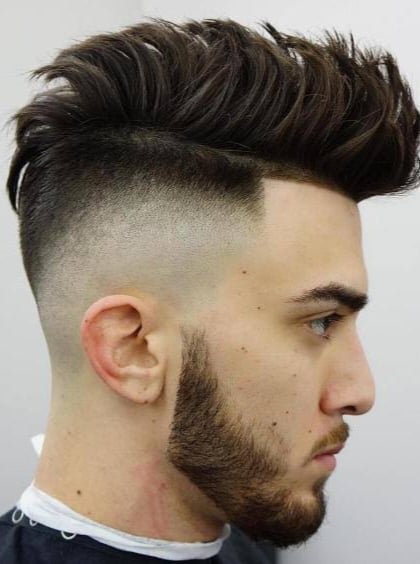 Tapered Neckline High Drop
Provides a packed classic look even with short hair.
Most suitable for curly and matte hair.
Typically adopted by soldiers and sportspersons.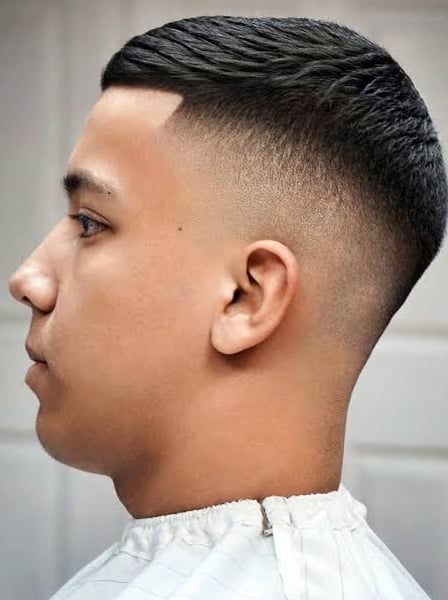 High Fade With Line Design
It fades from above the temple with short hair left on the top.
A lineup that passes straight through the temple to the back.
It offers you a slick formal look.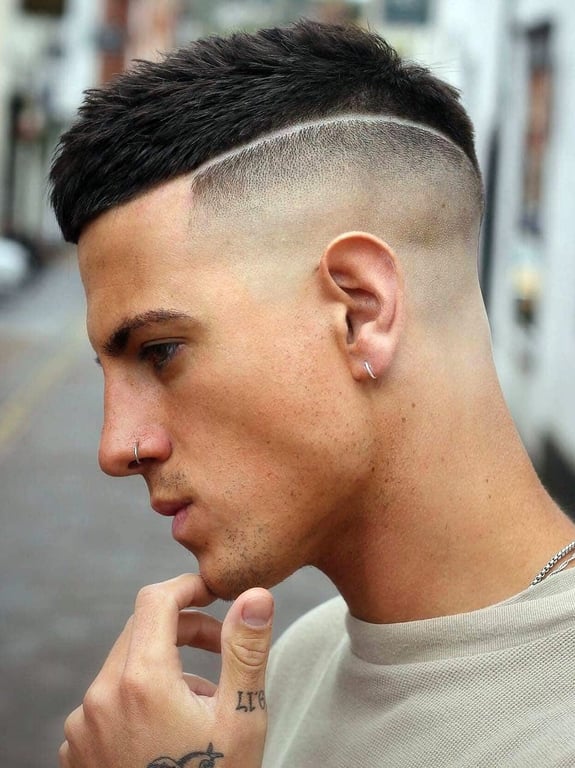 Skyscraper High Fade
It's an extremely high fade drop which gives a neat refined look to your personality that stands out a lot.
Plenty of long hair is left on the top for an exquisite look.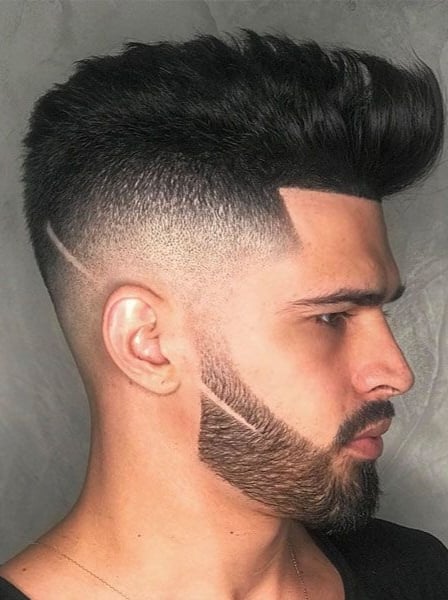 High Fade Comb Over
To achieve this hairstyle, your barber will shave your hair pretty high from the sides and back to the scalp.
Leaving behind plenty of length on the top side for a comb over to convey a formal polished look.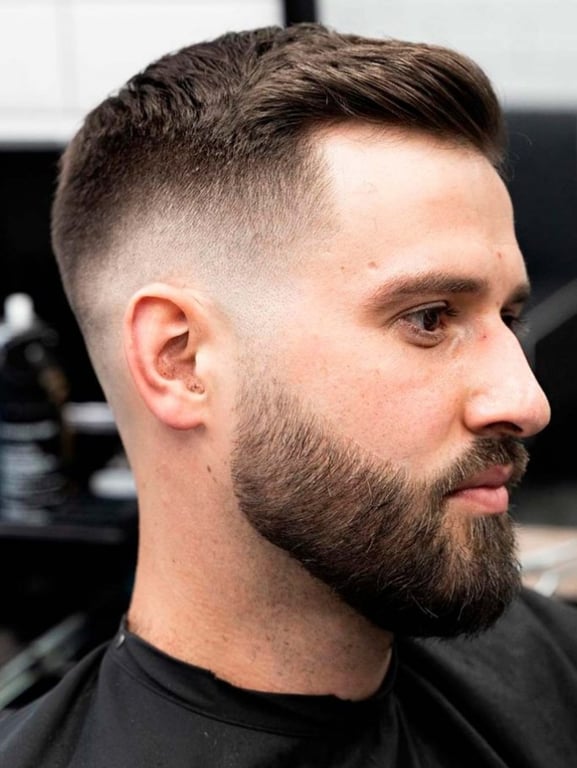 Wavy Top High Fade
Perfect hairstyle for curly and wavy hair as it concentrates all the attention on your wavy locks.
For an extra bold and sharp look, you must try this style.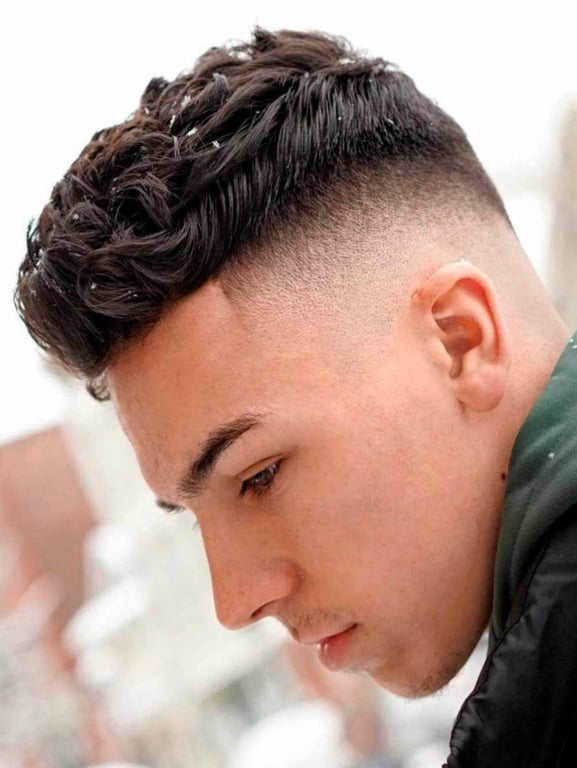 Side Swept Quiff
In this hairstyle, the quiff overhangs on one side of your head.
With a typical combination of high fade and undercut.
Also Read: 17 High Taper Haircut Versions For An Edgy Look
Swooping Waves High Drop Fades
It is best suited to black men with any hair type.
It is typically worn by many sportsmen.
The perfect combination of beach waves and high drop fades is seen in this hairstyle.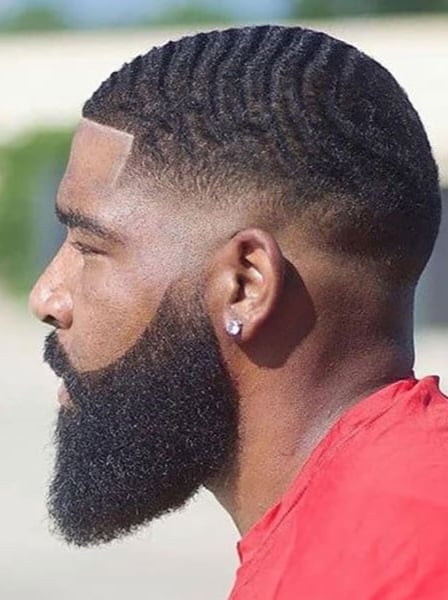 Conclusion
To conclude up, the high drop fade is a dazzling haircut with a lot of variations to choose from. All its variations have an over-the-edge uniqueness that makes your personality stand out in a crowd. Once you try it, you will be delighted with the results!
Reference Linking
High Drop Fade-FAQ's
What Head Shape is Best for Drop Fade?
*It's best suited for an oval or round face because the gradual drop fading gives an
illusion of length to the face.
*Hence, it balances out all the elements on a round or oval face.
When Should You Do a Drop Fade?
*Best to get it done in the summer season as hair tends to get greasy and lose its
texture around that time.
*And drop fade emphasises your crown area to look denser and lose.
How Long Does a Drop Fade Last?
*A drop fade typically lasts 2-3 weeks.
*Although, you don't need to visit your barber each time as you can clean it up from
the sides using a regular razor.
Where Should a High Fade Be?
*High fade generally starts from around your temples, gradually fading as it advances
downwards.
*Give a dramatic emphasis to the top of your head to ace an attractive look.
What is a Drop Fade?
*Drop fade is an alternative to classic taper fade with a unique twist.
*It typically fades as it passes behind the ear while keeping the crown area fully
intact, it balances out the proportions of our entire look.