You're planning for a traditional taper haircut? Try a high taper haircut instead. Continue reading to find out what it is, how it looks, and which of these haircuts for guys is the most trendy right now. A high taper haircut is fantastic since it complements many face shapes and hair types. To make this work, all you need is a little extra length at the top.
Check out this fashionable high taper haircut for the contemporary stylish man within you without further delay!
High Taper Haircut
The sides and back of a high taper haircut begin to taper off near the top of the head, creating a high-contrast look. 

A sleek and contemporary cut that goes well with short to medium length hairstyles is provided by the high taper.
High Taper Fade Haircut
A high taper fade starts earlier on your head than other fades do.

It can also act as a subtle frame for your face, slimming it down, if you attach a high taper fade to your beard.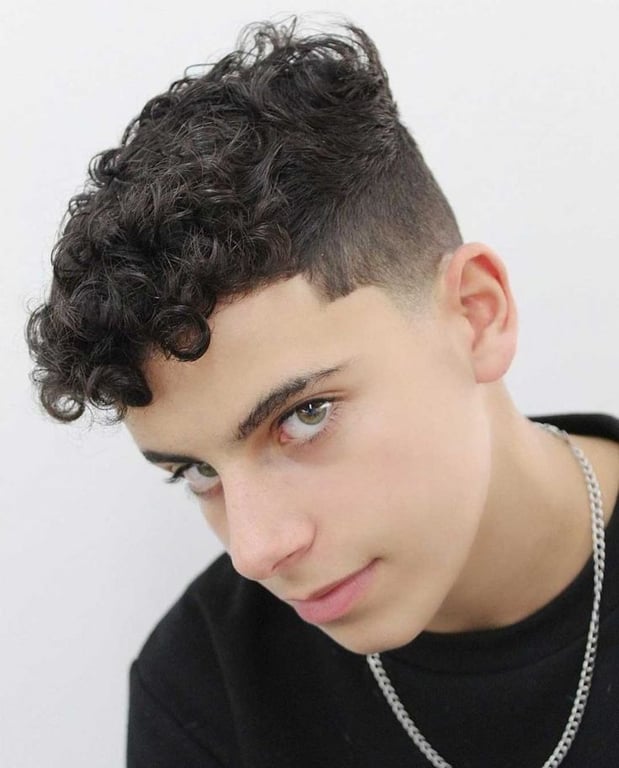 Also Read: 15 Low Drop Fade Haircuts: Time for a Bold and Dashing Look
High Taper Haircut Black Man
For black males who seek a style with height, the high taper haircut is a stylish retro hairdo. 

Black males frequently choose a high taper haircut, which has a fade that begins to taper just above the eyebrow rather than higher on the head.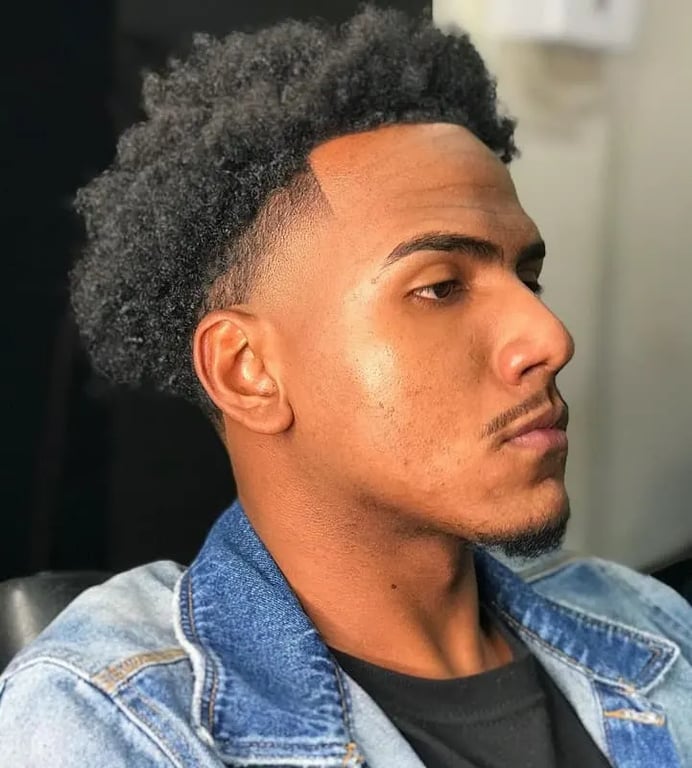 Edgar Haircut High Taper
Given that it takes absolutely no daily maintenance, an Edgar high taper haircut is quite useful. 

The top is kept very short and crisp and the sides are perfectly created utilizing the buzz cut style.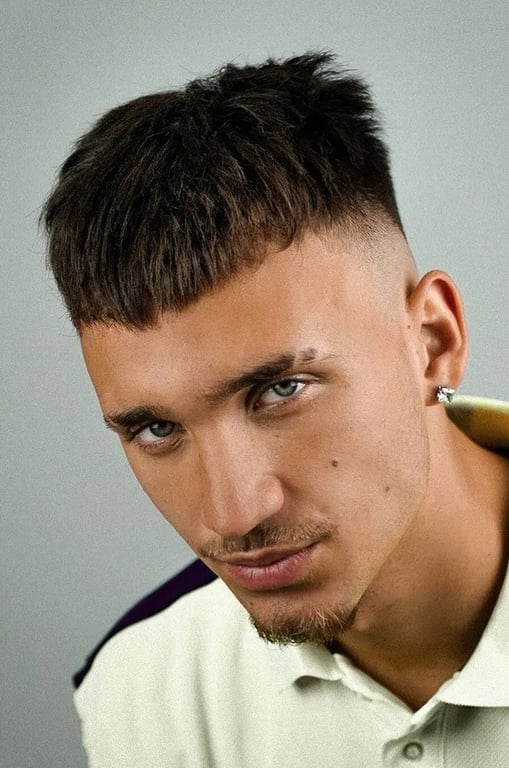 High Bald Taper Fade Haircut
Ask for a high taper bald fade haircut on your next trip to the barber for a high-contrast look that will elevate your sense of fashion. 

The skin is shaved off in this stylish cut up to two inches above the ears. The cut then swiftly and seamlessly moves into the top of the head's hair.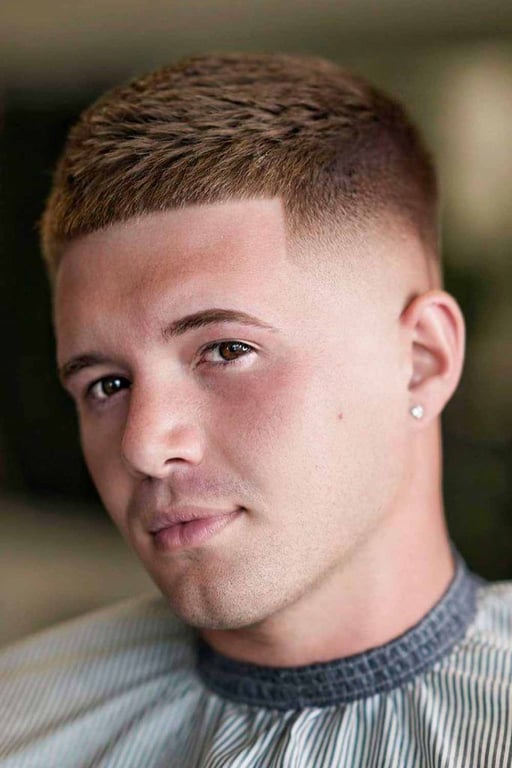 High Taper Fade Haircut Curly Hair
A curly high taper haircut is a good and simple style to maintain your curls. 

It will grow out well and has edges that have been neatly tapered. This style requires only a trim every four to six weeks to keep it looking clean.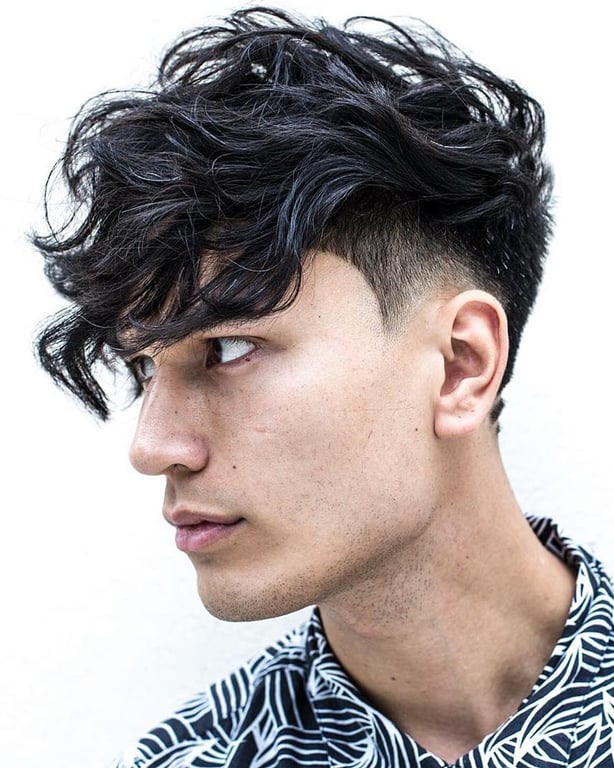 Korean Inspired High Taper Haircut
The method for fading for this cut is a little different because the hair grows straight and out. This high taper with a Korean influence has been left heavy with a sharp transition point. 

To maintain the shape, the barber might transition the fade into the top by leaving the skin low.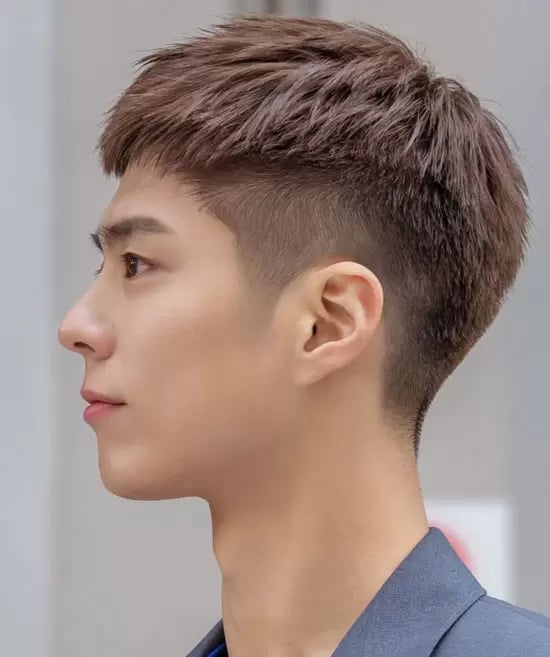 High Taper Haircut With The Mohawk
Your blended haircut of mohawk with a high taper haircut will be an iconic combination.

Only leave one or two inches of hair below your hairline after shaving the majority of your sideburns. Wear a long top to enhance the look.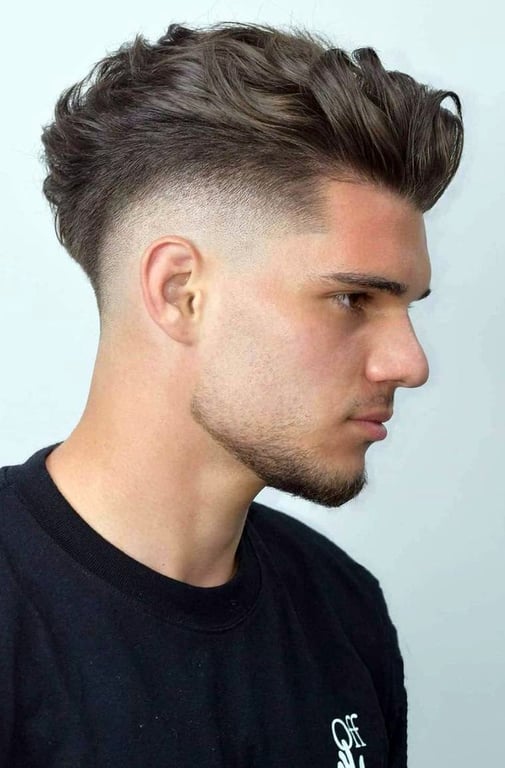 Also Read: 11 Low Burst Fade Ideas: The Charming Look!
High Taper Haircut With A Mullet
A mullet might give off a more balanced and modest appearance. With a high taper, you may give the hair structure and create an eye-catching shape.

Taper the hair which will gradually shorten the hair on the sides and back.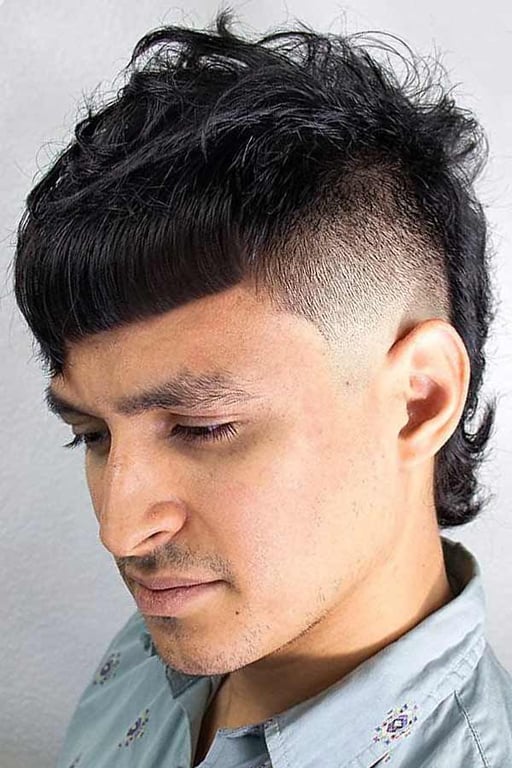 Brushed Up High Taper Haircut
Anyone can try the brushed-up high taper style if they want to look their best. 

Use a cross-pattern on the back of your head while keeping the front a little longer to accomplish this style.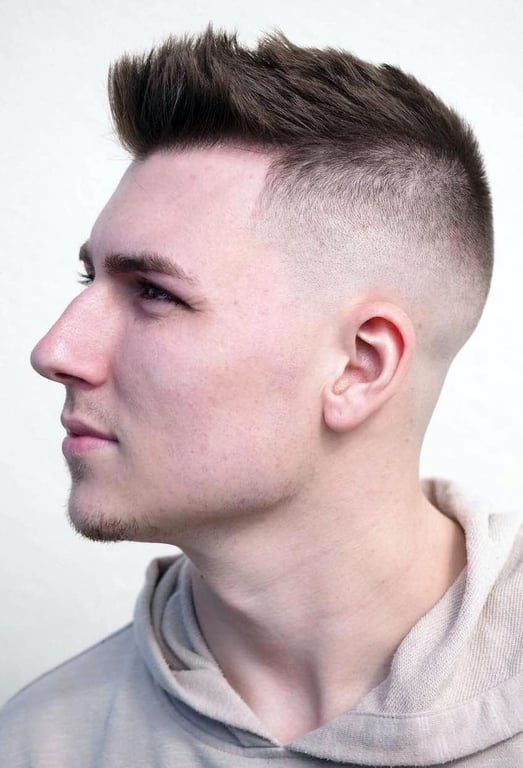 High Taper Haircut On Dreadlocks
Adding a high taper to dreadlocks adds a distinctive pattern to the sides of your hair.

Long dreadlocks work best for this approach, and you can simply maintain an updo while fastening it with a hair band.
Side Swept High Taper Haircut 
The ideal way to style a high taper haircut is to use a fashionable side-swept haircut in combination with it. 

It's vital to use your imagination when doing this, and you can use a gel or wax to hold the hair on the side.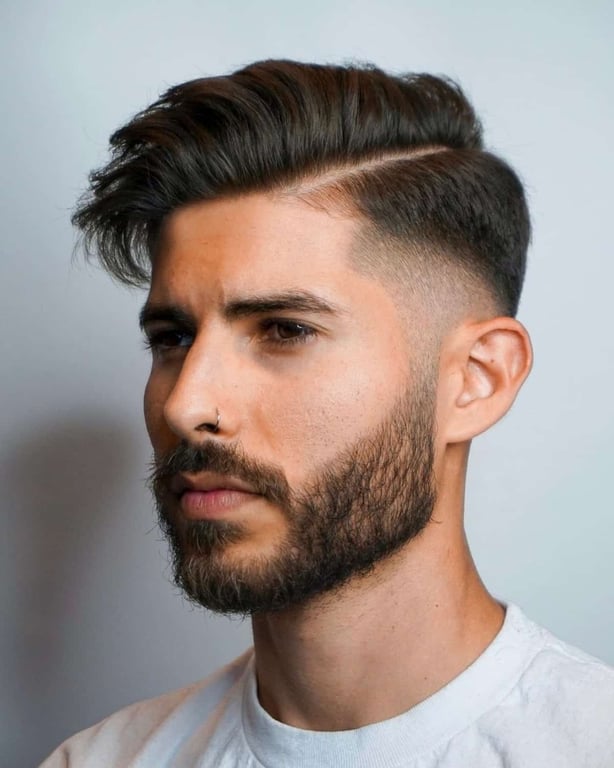 High Taper Haircut With Faux Hawk
The faux hawk and the high taper is a stylish way to create a look that will make you stand out everywhere you go.

Inform your barber to leave the hair on top of mid-length in the front and slightly shorter in the back.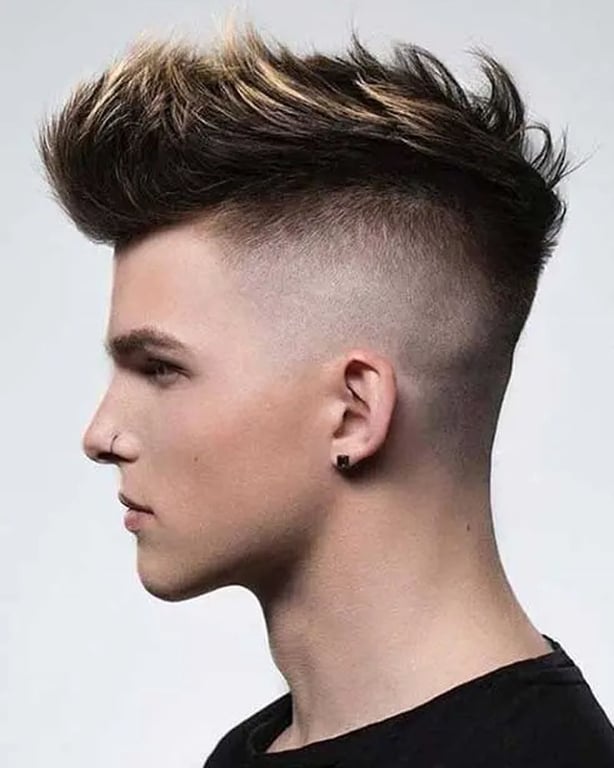 Afro High Taper Haircut
This hairstyle is for those of you who want to rock the afro but want to freshen it up a bit. 

It looks incredibly sharp and is considerably simpler to maintain when the short tapering sides and density of the afro are even out.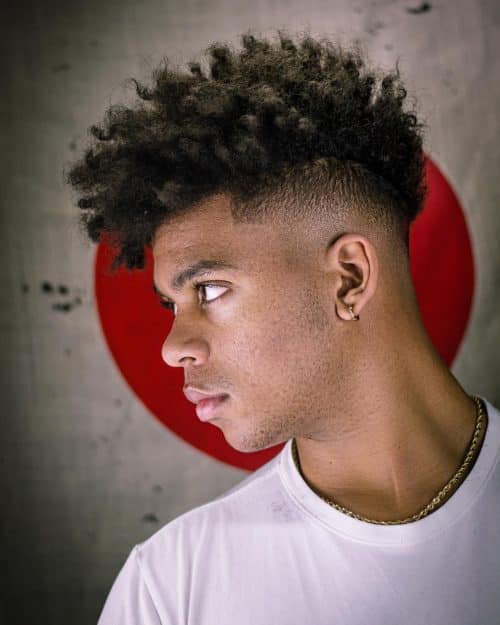 High Taper Haircut With Line Up
A distinctive haircut style that neatens up your hairline for a crisp appearance is the high taper haircut with a line-up. 

A lineup has sharp edges around your temples and straight lines down your hairline. By emphasizing the cut, a new taper and edge-up might elevate your fade.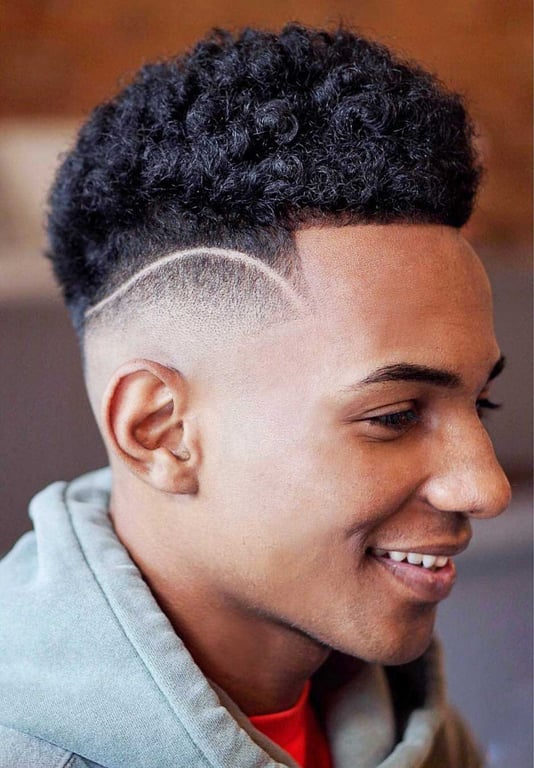 Blowout High Taper Haircut
The blowout high taper haircut is a daring haircut that combines long top hair that is swept back with short sides. 

Use a powerful styling product, like a high-hold pomade or wax. Don't forget to blow dry the style to keep your hair in place.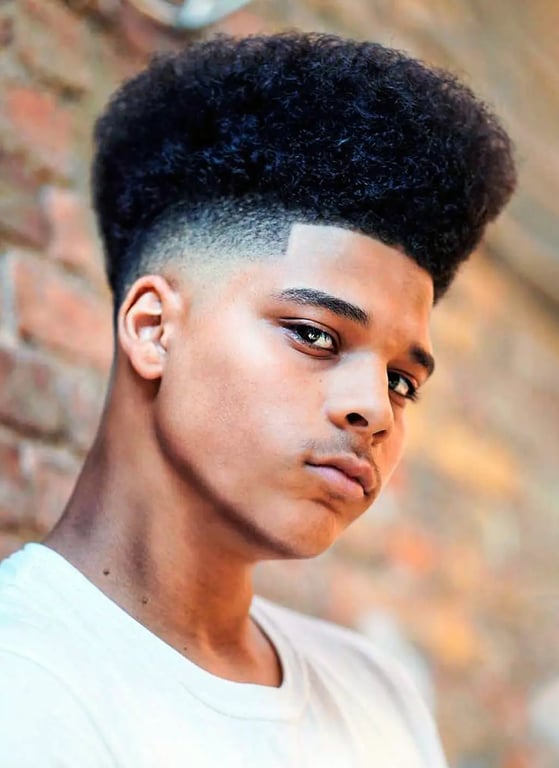 Also Read: 15 Variants Of Burst Fade Mullet: The Modern Fusion
High Taper Haircut With Design
Men can express their uniqueness with an edgy haircut like the high taper with a design. 

Your barber can include a variety of designs into a taper haircut to give you a striking and distinctive look.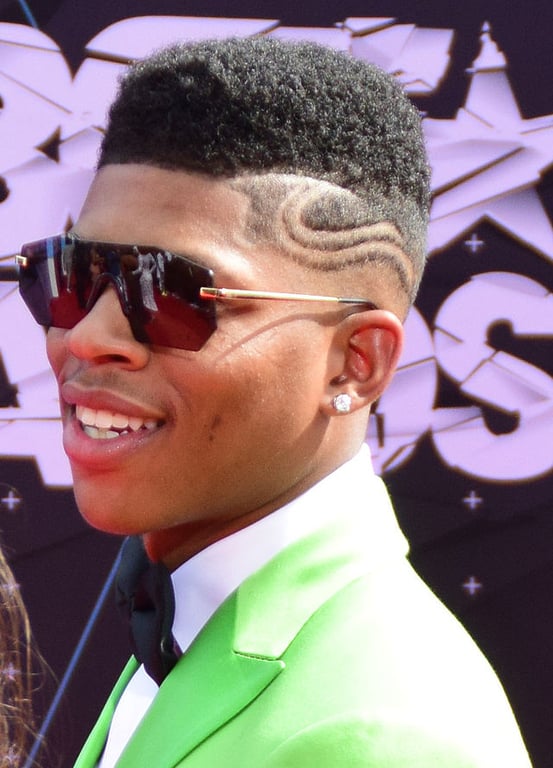 Conclusion
The amazing contrast this flexible high taper haircut creates when paired with any hairdo has guys all over the world captivated! Do check out these images of some of the top high taper haircut designs for men for some inspiration before getting your next haircut.
Reference Link
High Taper Haircut-FAQ'S
What Is A High Taper Haircut
In a high taper haircut, the sides of the head are gradually cropped shorter, starting at a maximum of 2 inches from the top of the hair. 
The amazing contrast this flexible fade creates when paired with any hairdo has guys all over the world captivated!
How High To Taper Sides Haircut
A high taper haircut reduces the length of your hair by around one centimeter from just above the ear to the nape of your neck. 
You can also taper the sides according to your choice.
High Taper Vs Low Taper Haircut
High taper has greater volume and length, whereas low taper is shorter and needs less daily maintenance.
Low taper hair requires more frequent trips to the barbershop than a high taper.