Illuminating with not just their performances, K-pop has become the source of fashion inspiration for many. As their fame is touching the skies every day, so is their fashion and style, catching everyone's attention. This South Korean Wolf Cut has started gaining popularity because of its face-framing, texture- loaded and effortlessly gorgeous look.
The Korean wolf cut is a perfect blend of the shag and the mullet. Combining the perfectness and versatility of both cuts, this wolf cut has become the talk of the town. So, whether it's Instagram, Tik Tok, or You tube, you can find it inspiring people to become the ultimate fashionista.
Well, speaking about mullet, it was a popular hairstyle of the historical native American tribes, and the shag was a 70s style. When these two were blended, the modern korean wolf haircut became the fashion-lovers most loved and edgy style. This cut suits every hair type and looks great on anyone searching for a more dimensional, chic and captivating look.
So, for your next hairdo, we are here with many sassy, gender-neutral, attractive, and trendy korean wolf cut ideas.
Korean Wolfcut With Bangs
Bangs can help you accomplish the dream of an exclusive and classy look.

Wolf cuts paired with any bangs, be it curtain bangs, wispy bangs, micro bangs, or long bangs, can be the show-stealer and create an exciting look.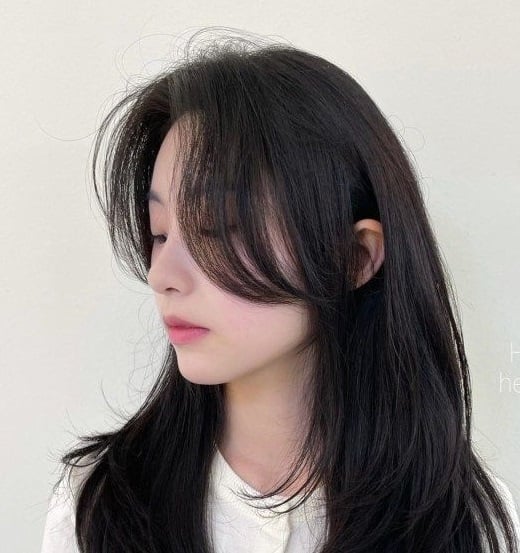 Wolf Cut for Curly Hair
Setting a mark in every type of hair, the wolf cut has become the favorite of curly hair ladies.

This alluring haircut is best for giving you a different angle to your curly hair and making it look fresh.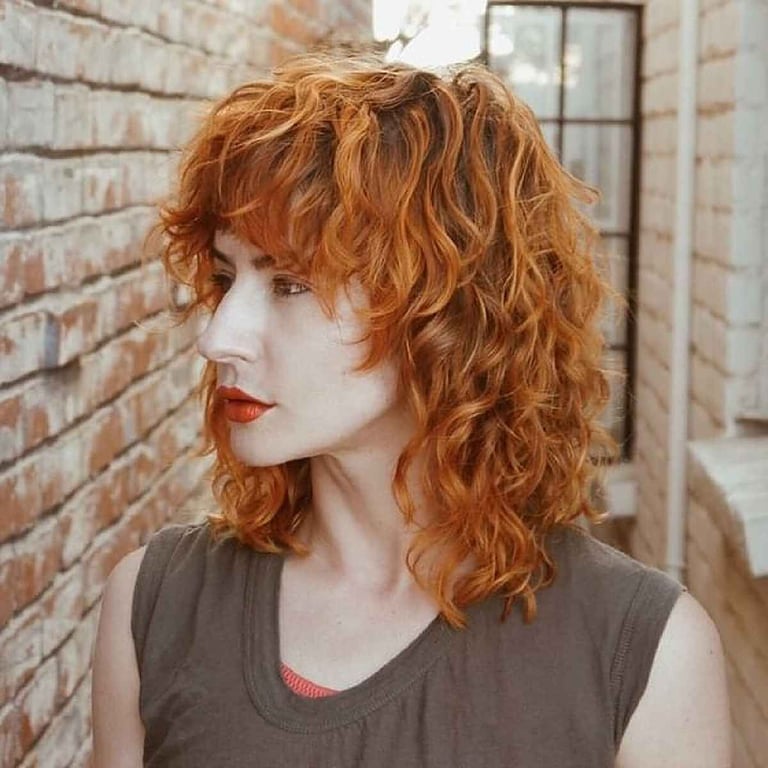 Also Read: Trendy 21 Ideas To Style Layer Wolf Cut Hair
Korean Wolf Cut Short Hair
The most prominent feature of short hair is its undemanding nature.

So, styling short hair with the Korean wolf haircut can be just wow!

A splendid hairstyle for young girls or college-going students.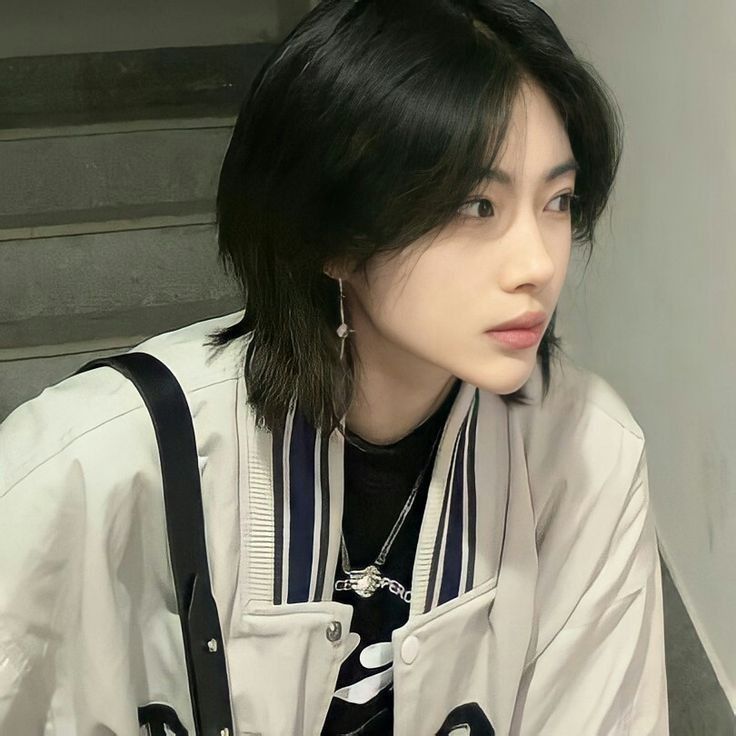 Latest Wolf Cut Hair Ideas
Korean Wolf Cut Long Hair
There's not been a time when long hair did not make heads turn!

Such a beckoning look can be recreated with wolf cuts on long tresses. The extra volume and texture are the cherry on top.
Korean Wolf Cut Straight Hair
A hint of modernity and royalty comes hand-in-hand with straight hair.

And when you add a twist of Korean wolf haircut on straight hair, the sexiest look can be created. A must-try!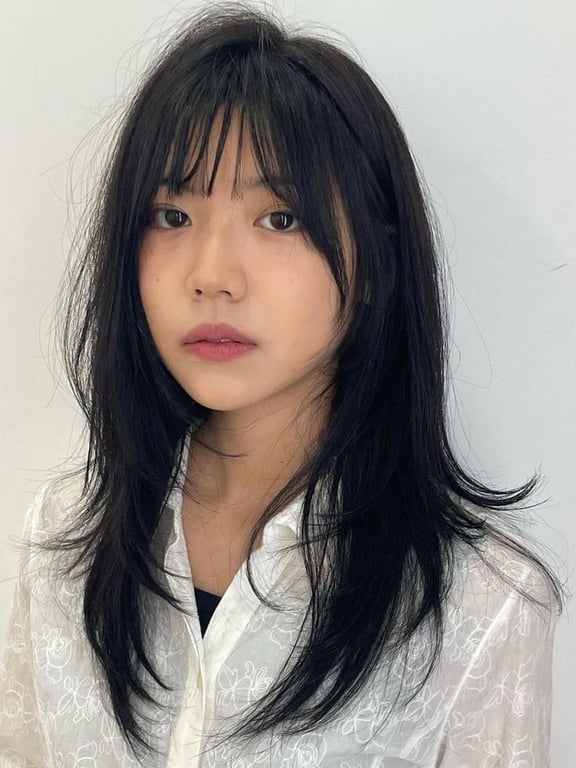 Also Read: 21 Incredibly Stylish Wolf Cut Female Haircut
Light Layers
This is a blessing for thin hair ladies, offering you the delicate and dazzling look.

The wolf cut with lots of choppy layers and fringes look great on any lady looking for a haircut for thin hair.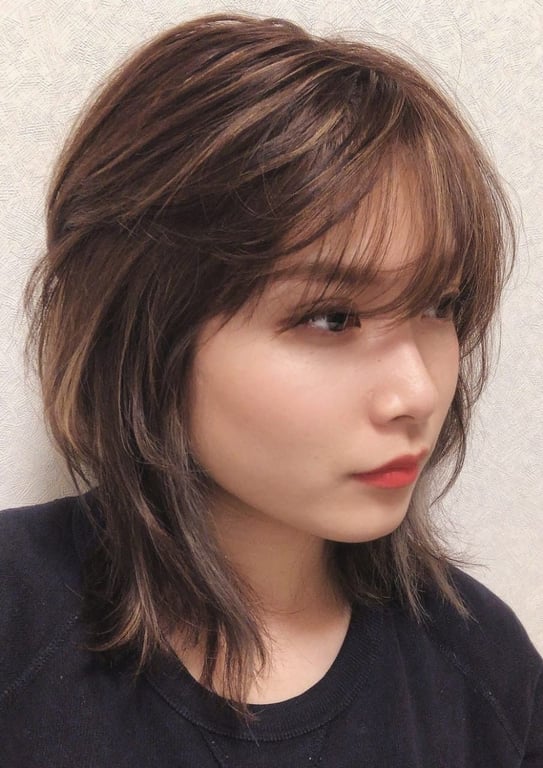 Korean Wolf Cut Female
Channelize your bolder and feminist side by getting this Korean wolf haircut for females.

This absolutely stylish and sublime haircut is a unique way to rejuvenate your dull hair.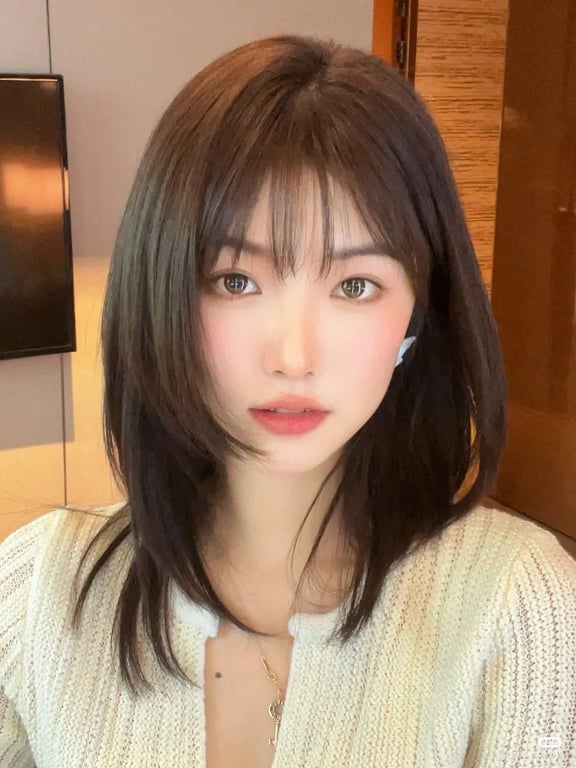 Trend wolf cut Ideas
Korean Wolf Cut Male
Korean wolf cut men

is a famous hairdo of not only K-pop stars but also men all around the globe.

Men are loving this trend and are ready to go for this exceptional haircut.

The specialty of a Korean wolf haircut is its gender neutrality. Known for offering a unique look, it is highly adapted by men.
Two-toned Wolf Cut
How about adding zest to those dull hair? Sometimes, trying something out of the box comes as a benefit for those ready to accept the glamor. 

This season go for coloring your hair in two tones and embracing your wildness.

What could be better than a refreshing and impressive look?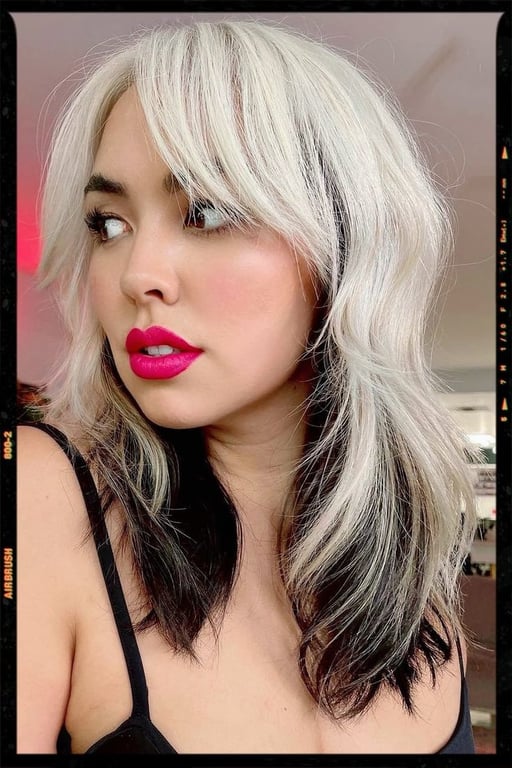 Layered Wolf Cut
Came into the limelight by

Miley Cyrus, Billie Eilish, and Keke Palmer,

this wolf cut has taken place in people's hearts.

This sensual and glamorous layered wolf cut is a masterpiece. Replicating this cut can be to your benefit!
Also Read: 16 Impressive Ideas For Wolf Cut Curly Hair
Blonde Wolf Cut
The charisma of a perfect haircut is a treat to the eyes. 

The blonde version of the Korean wolf cut is bold and glam blended in one.

This tempting look can also be paired with any outfit and looks great with specs.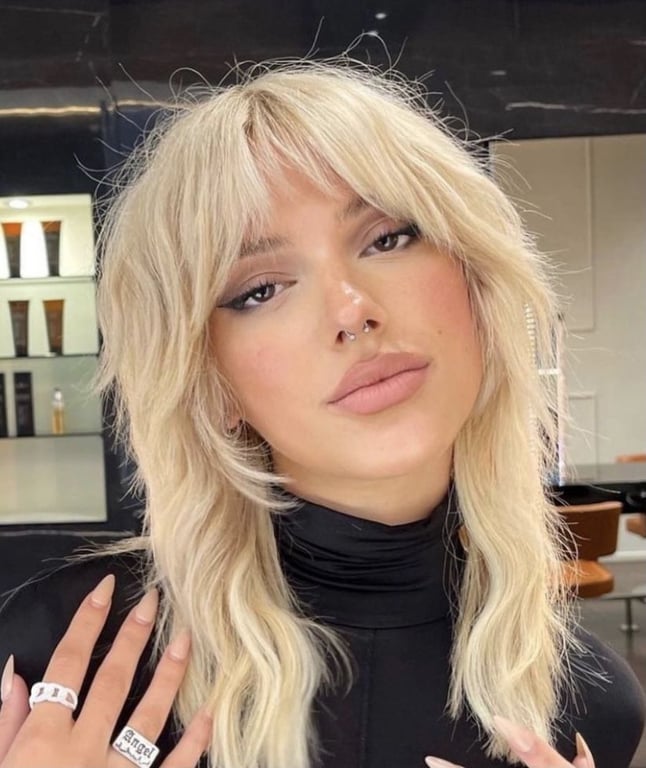 Conclusion
Korean wolf cut is a benediction for those looking for a revitalizing and novel haircut. It looks fresh and promises you favored texture and volume. This can be a new start in your fashion statement. Shorter layers, bangs, or even edginess go well with this haircut. Try it for an extraordinarily stunning look.
Reference Link
Korean Wolf Cut–FAQ's
What is Korean Wolf Cut Hair?
Korean wolf cut perfectly combines the edgy mullet and the choppy shag.
While the front is about shorter and has messy layers, the back is kept longer.
How To Do Korean Wolf Cut Hair?
The superiority of a korean wolf cut lies in the fact that it can be best suited to anyone. It's gender-neutral, with a lovely texture.
Go through this article, and you will find the trendy and stylish ways to do a korean wolf haircut.
What Should You Know Before Getting a Wolf Cut?
Since the wolf cut consists of shorter layers, it can take time to grow, so it is a commitment.
But you can also go for longer layers. Remember, it offers you volume and a better texture for a longer period. You can go for it!
Is Wolf Cut a Korean Haircut?
The wolf cut came into limelight only after originating in Korea.
The wolf cut is a famous Korean haircut that comprises of a combination of shag and mullet in one.
It suits every face type and hair texture.
What Face Shape is Good for Wolf Cut?
Particularly for oval, square and round faces.
Moreover, wolf cut looks good on every face, depending on the type of wolf cut you are getting.
Ask your hairstylist to get you the cut that best suits you and your hair texture.