Make low drop fade your dazzling haircut for 2023! What could be better than getting a haircut defining your personality and becoming your style statement? Uniqueness makes you appealing. And originality is deserved by all. So, this time, get ready to present your different version to the world with a new haircut! Today we are here with the trendy, highly in-demand drop fade haircut.
The variations of a drop fade make people go crazy over this dimension-laden and clean-cut hairstyle. The name comes from the fact that the fade drops behind the ears making a tidy arc. The finishing of the drop fade is so genuinely amazing you can't resist it! The low drop fade is a popular demand of men these days. The low drop is sensibly clean, sharp, and sexy in ways you can't imagine. So, get acquainted with the attractive and up-to-date low drop fade haircut to show your barber the next time you visit the salon.
Low Drop Fade Curly Hair
Taming those unruly curls at times can be tiresome and boring. 

But with the low drop fade curly hairstyle, you can not tame them but also make them look stunning.

This haircut offers you a lighter, fuss-free, and sophisticated look.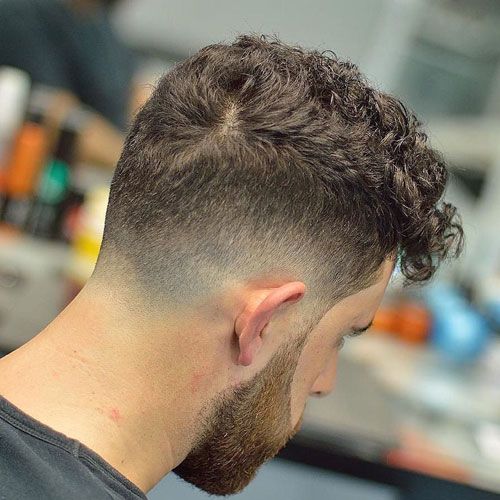 Low Drop Fade Black Men
Black men searching for a carefree yet fashionable look can go for the low drop fade.

Get a buzz low drop cut for an enhanced hairstyle version. It is known for amplifying your personality.
Also Read: Create A Statement With These 15 Black Mens Taper Haircut
Low Drop Fade With Pompadour
The most gentlemanly look is provided with the pompadour hairstyle.

The combination of the low drop fade with the pompadour is something to consider. The look is simply attractive and elegant.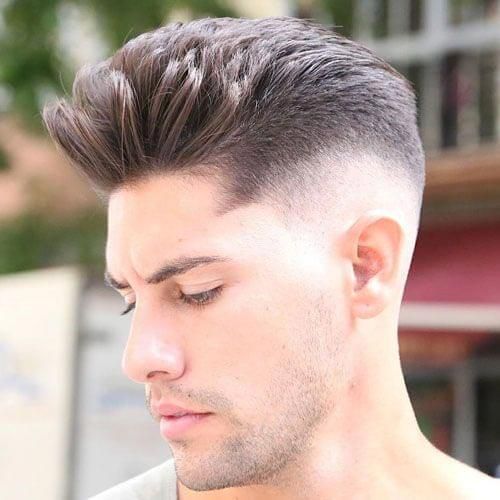 Low Drop Fade With Beard
The low drop featuring a beard is a contemporary way of emphasizing your new haircut.

Beard can accentuate your look and make you the show-stopper!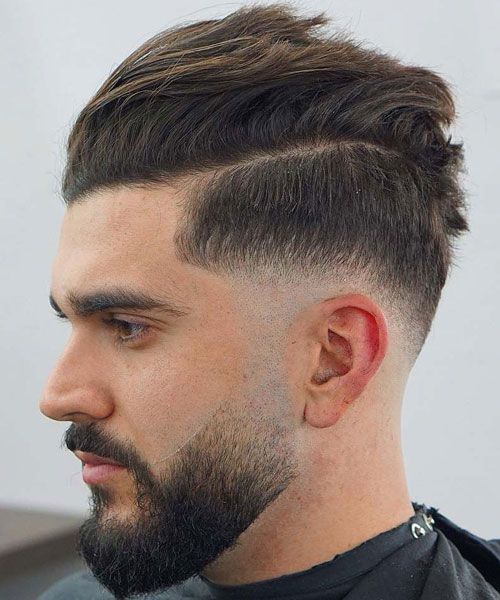 Low Drop Fade Textured Top
Men with thick hair can get the textured top look to turn on their charm!

The low drop blended with a perfect dimension is cool and easy once you see the final look. Get the one in the image and rock it!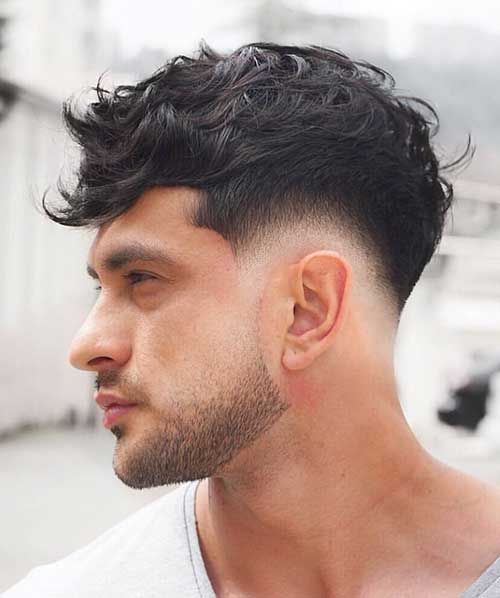 Low Drop Fade With Design
The not-so-casual and the oh-wow! Look can be your next favorite hairdo for this season.

Ask your barber for a design that best suits your hair type and face frame. It looks fantastic!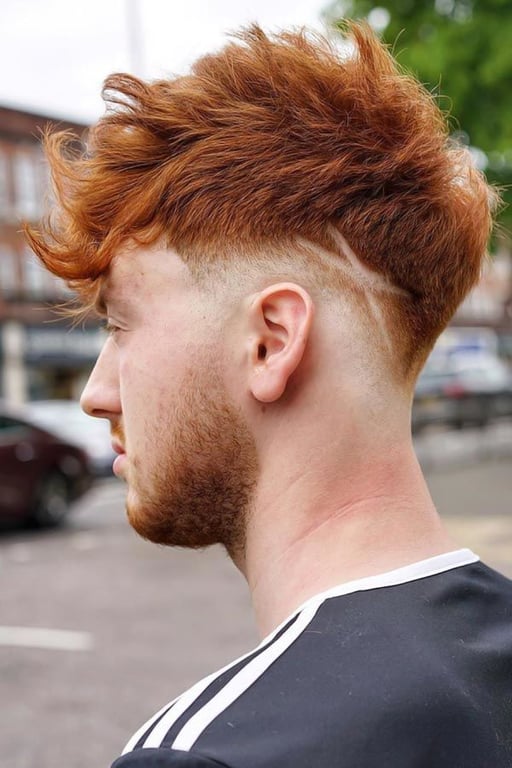 Low Drop Fade Comb Over
Well, the highest in demand and making every man go crazy with its suave look is the comb-over style.

This modern take on the drop fade is especially for men who desperately want a clean and prominent look. A must-try!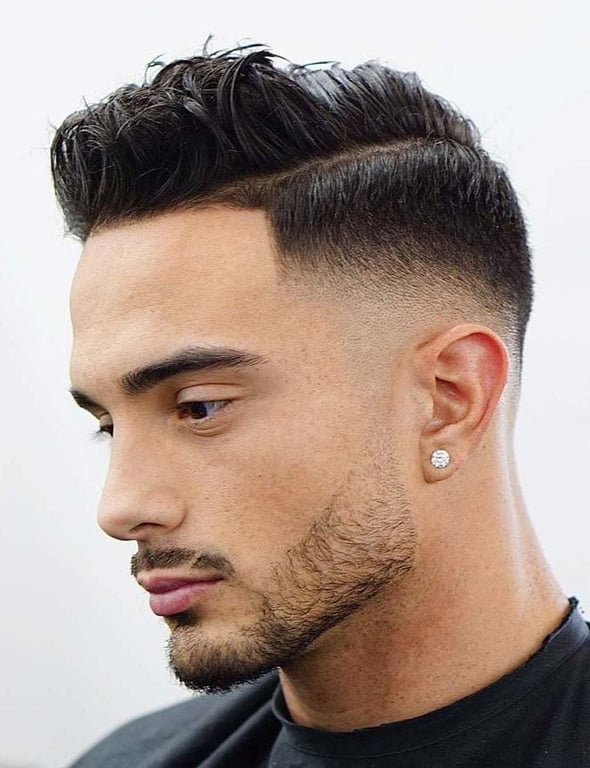 Low Drop Fade Waves
When was the last time you tried the wavy hairdo? Didn't it look incredibly hot?

So, why not add the charm with the low drop and the blended waves? This perfect combination of the in-vogue hairdo is all hearts!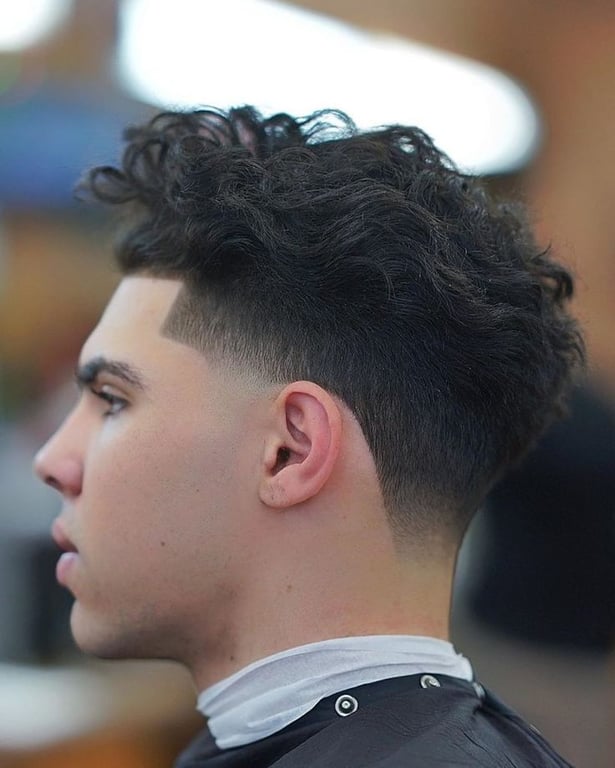 Also Read: 11 Low Burst Fade Ideas: The Charming Look!
Low Drop Fade Edgar Cut
Becoming the most known haircut, the Edgar, when combined with low drop, the classic hairdo is created.

To try a different and versatile haircut, the Edgar is a perfect way to level up the hair game. Get this for a newness.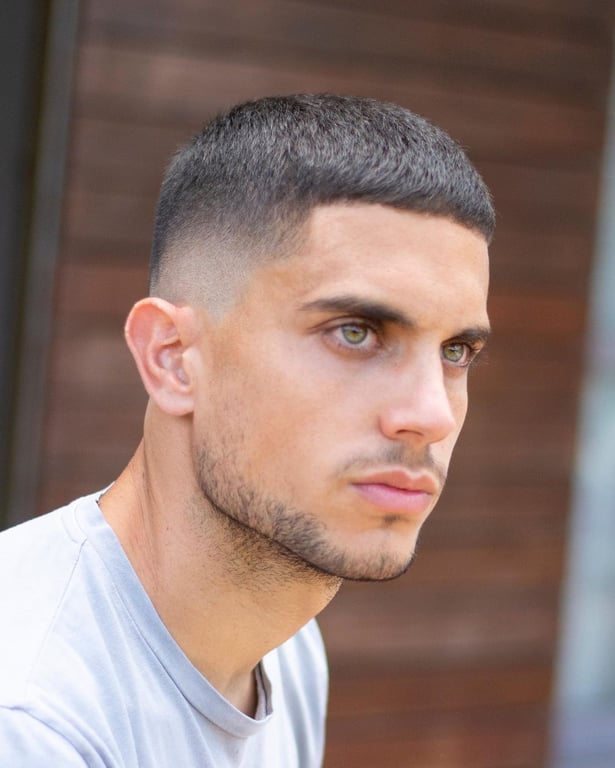 Low Drop Fade Afro
Low drop is everything you could ask for when going for a rejuvenation of your afro hair.

Black men with such hair can try the low drop fade to get a charismatic appearance.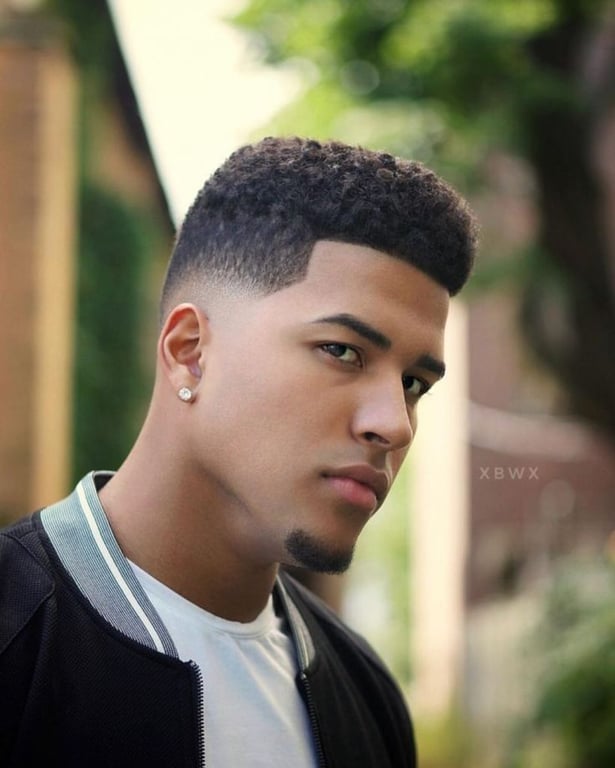 Low Drop Fade Mohawk
Mohawk is known for its versatility and glamor. The mohawk can be one of the daring hairstyles you try for an excited look.

Get the interesting low drop with a mohawk and rock it like a pro!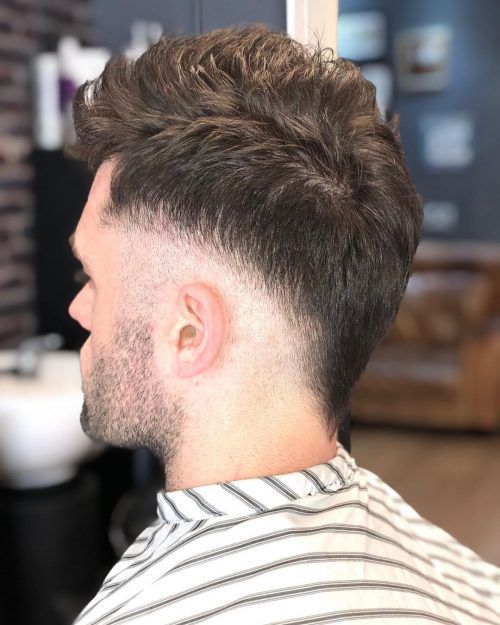 Low Drop Fade Straight Hair
The prime quality of straight hair is its elegance. The low drop fade on straight hair is the perfect definition of class.

So, get the low drop on your straight hair and flaunt it in style.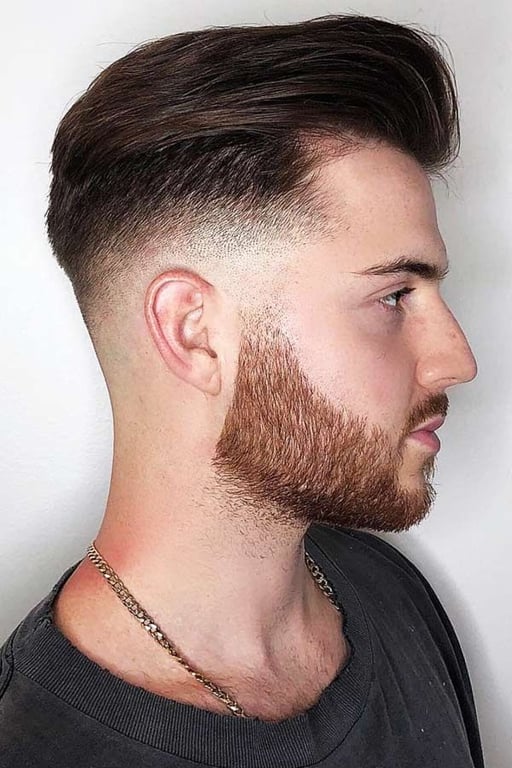 Mexican Low Drop Fade
Mexican haircuts look best on thick hair, which adds texture and volume to your hair.

The Mexican low drop fade is another masterpiece of the so famous Mexican cut. This hairstyle is a sure try for a trendy outlook.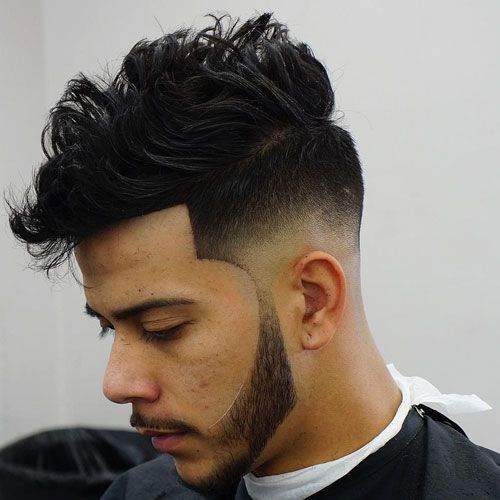 Low Drop Fade With Bulk
If you have thicker hair, go for the sensual low drop. 

Most bulk on the top with faded low sides is sure a winner! It looks sassy and wild.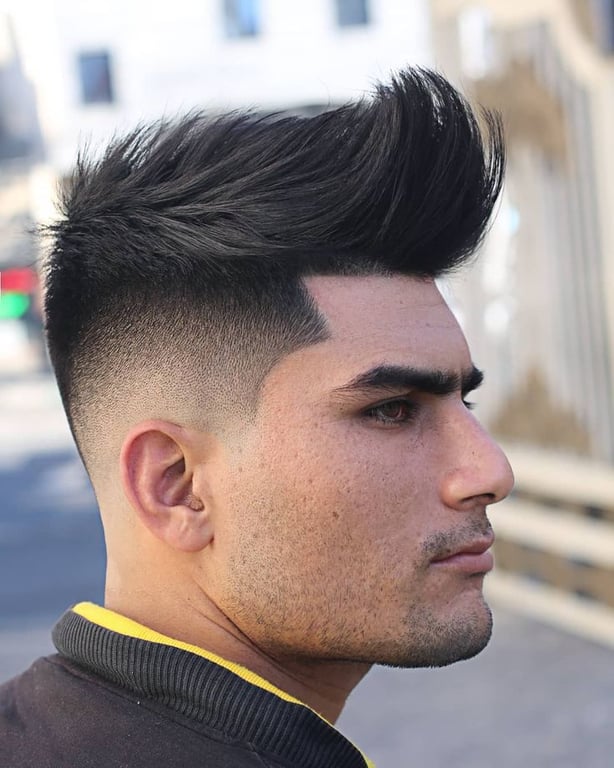 Also Read: 15 Variants Of Burst Fade Mullet: The Modern Fusion
Low Drop Fade Messy Top
Messy hair is an attitude that makes anyone go wow!

This messy hair with a low drop is always a yes for men who want a youthful and modern look.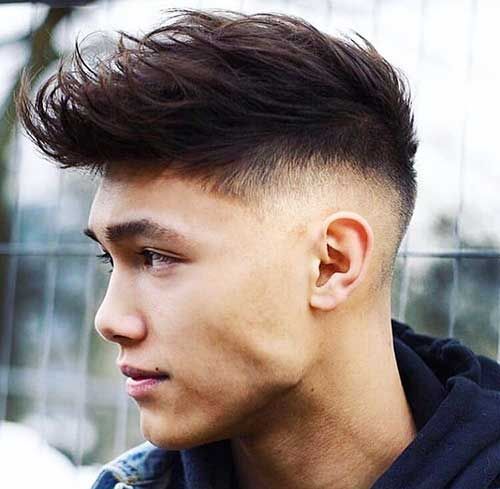 Conclusion
To sum up, the low drop fade is a must-try haircut that needs your attention. It is cool, classy, and full of charm and elegance. These 15 low-drop fade haircuts are something to consider because it's time for a level-up haircut!
Reference Link
Low Drop Fade-FAQ'S
Is Low Fade Attractive?
Yes, a low fade is equally attractive as any other haircut. 
Depending on your hair type and face shape, get the low fade of your choice and rock this stunning look.
Who Suits a Low Fade?
Men wanting a smooth yet edgy transition in their looks can go for the low fade haircut.
The low drop fade is a versatile haircut offering uniqueness to every individual. 
What is a Low Drop Fade?
The haircut that drops near the ears forming a tidy arc with low fade is the low drop fade haircut.
It is stylish as well as trendy and attractive.