The Low Fade Haircut is a traditional men's haircutting technique that may be used to add edge and style to any men's hairstyle. The hair on the sides of the head is tapered down towards the lower area of the head with a lower fade cut. The low fade is extremely adaptable.
If you're feeling disconnected and tired of your standard fade or high fade, this could be a terrific new choice.
Check out these photographs of low fade haircut ideas before your next hair appointment. 
Low Fade Haircut
The low fade haircut begins above the ear and neckline, hence the name low.

The low fade tapers downward on the head, focusing on the hair's bottom inch.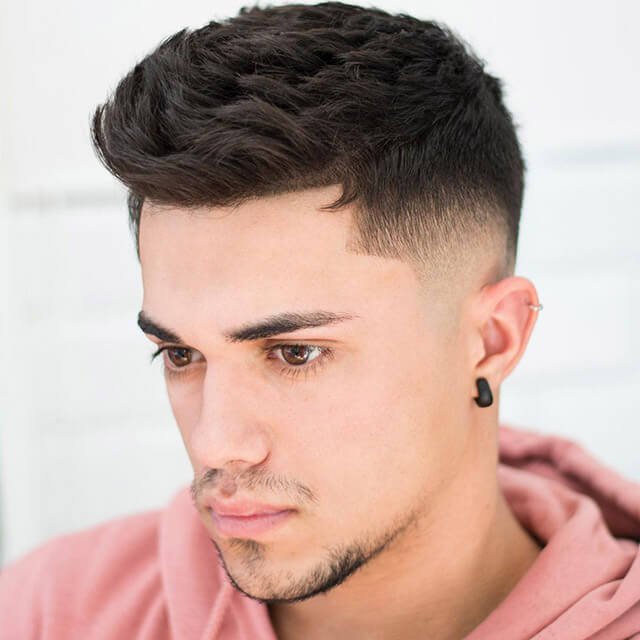 Low Taper Fade Haircut
A low taper fade haircut is a form of fade in which your hair gradually becomes shorter.

Your barber will fade the hair above your ears and around your neck, resulting in an equally blended, modest look.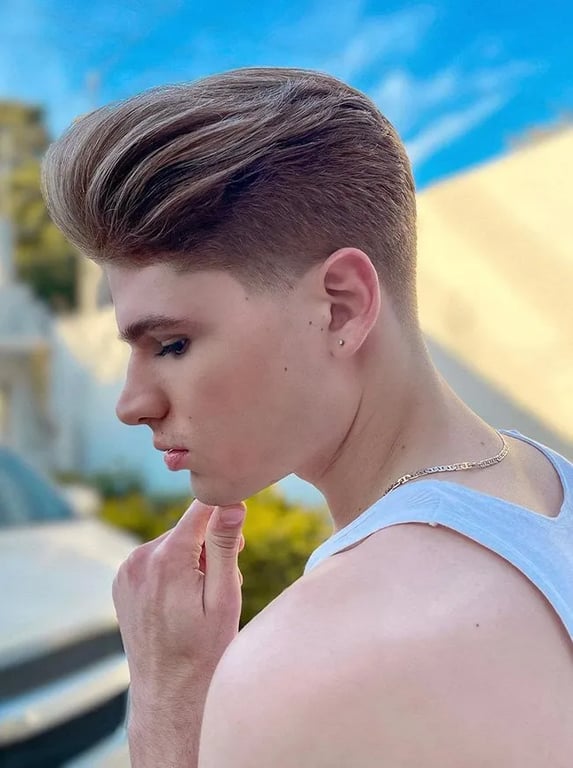 Also Read: 17 Styles To Wear The Versatile Mid Fade Haircut
Low Fade Haircut Curly
Not only will the low fade cut highlight the curly texture on top of your head, but the short length will also help keep your appearance in control.

A fade allows you to easily tame your locks while also maintaining your curly hairstyle.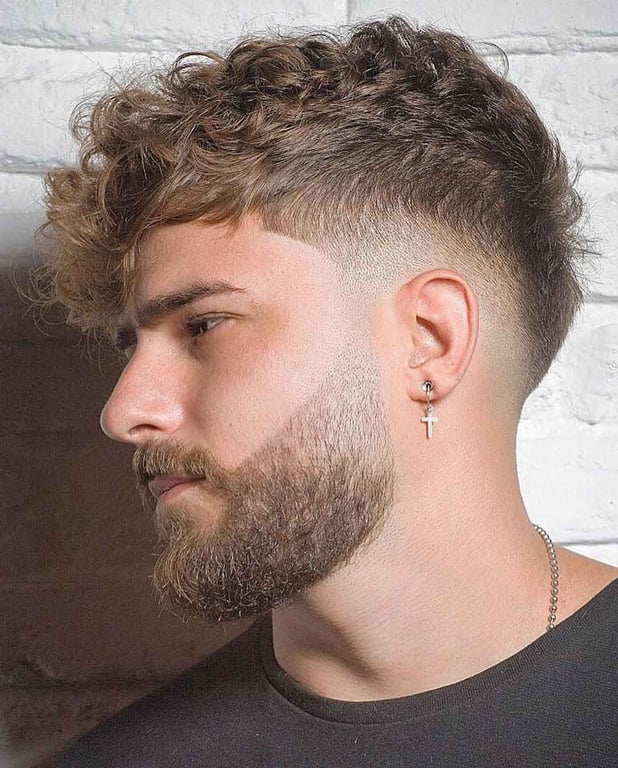 Low Fade Haircut Black Man
A low fade black male haircut is a popular technique to freshen your Black hair while remaining low-key and reserved. 

Low fades are a terrific option for black males since natural hair sits flat when chopped close, creating a highly clean look on the sides.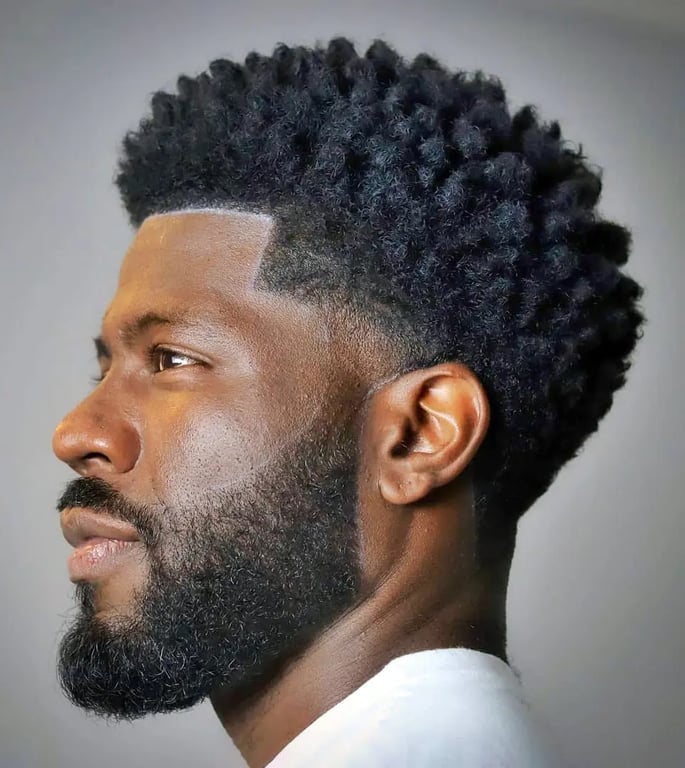 Low Skin Fade Haircut
The hair on the sides fading down to the skin defines the skin fade. 

Starting low on the head, about the bottom inch of hair, will make it look more natural.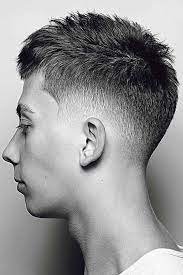 Low Bald Fade Haircut 
The bald fade is one of the most visible fades and is perfect for the man who wants to stand out. 

The hair on top of the head is left longer, while the back and sides are shaved, generating contrast and allowing you to experiment with proportions.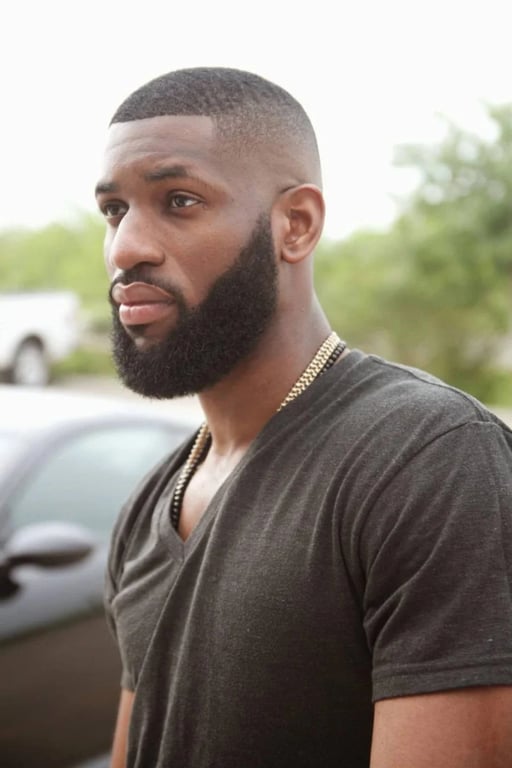 Low Drop Fade Haircut
If you want to add contrast to the sides of your hair, the low drop fade is the cut for you.

The drop fade provides numerous style possibilities to suit any occasion.
Undercut Low Fade Haircut
The longest part of the skin fade undercut will be on top, with the undercut portion fading in near the temples and ears. 

This results in a neat, well-blended cut that is visually appealing.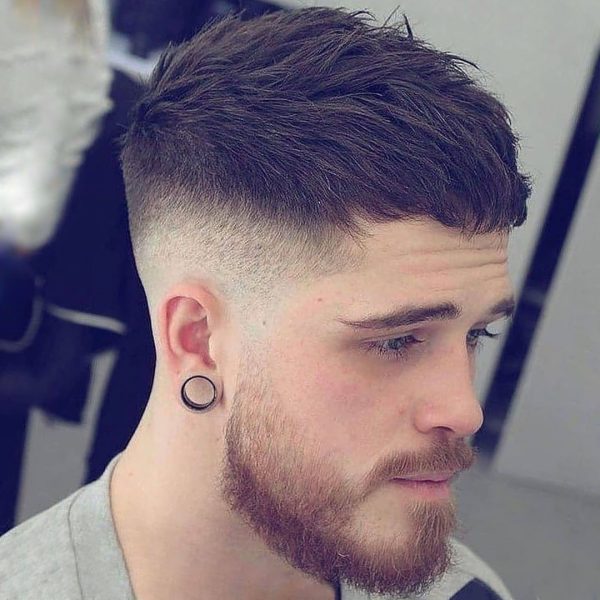 Also Read: 17 Short Fade Haircut: Get Ready for a Sensational Look
Low Fade Military Haircut
This hairstyle is short and easy to keep, with a maximum hair length of two inches.

Even with their basic appearance of various high and tight haircuts, they are still highly popular among males.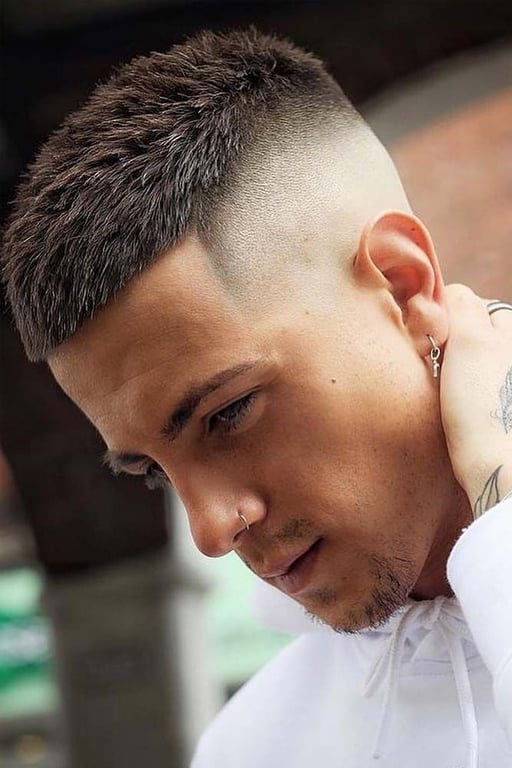 Long Hair Low Fade Haircut
This is a mixture of long hair with low fade cut.

The hair on the top is kept long while the sides and back are low faded.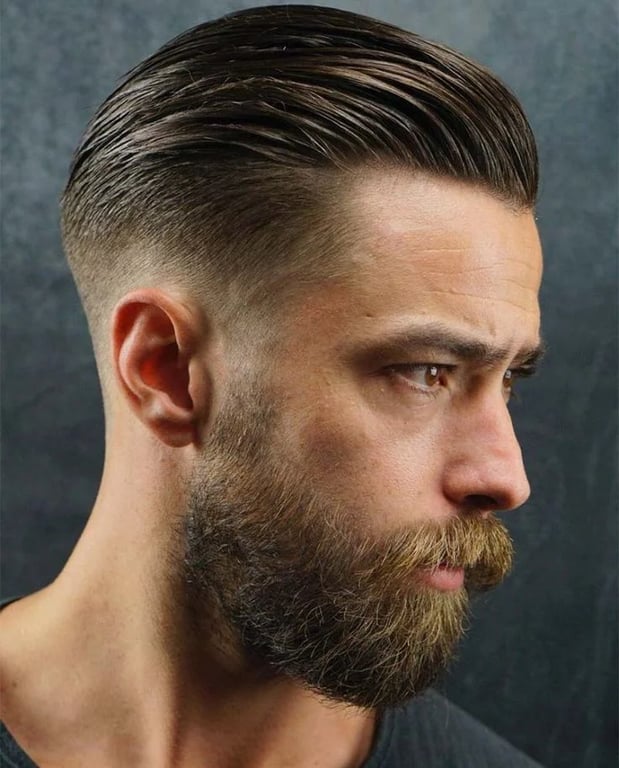 Fade Low Curtain Haircut
This low fade haircut comprises curtain bangs. 

The bangs do not cover the forehead and stay at the sides, giving a neat, simple yet stylish look.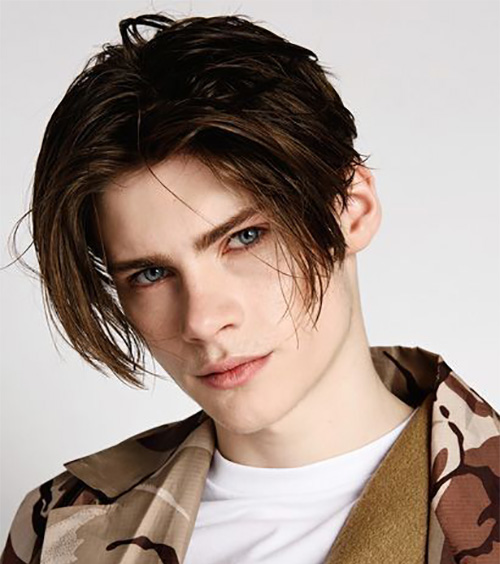 Low Fade Comb Over Haircut
A low fade combover is an excellent choice, especially when paired with a full top. The mix results in an appearance that is based on tradition but appears modern. 

The contrast of the comb over fade creates a clean and unique look, especially when viewed from the rear.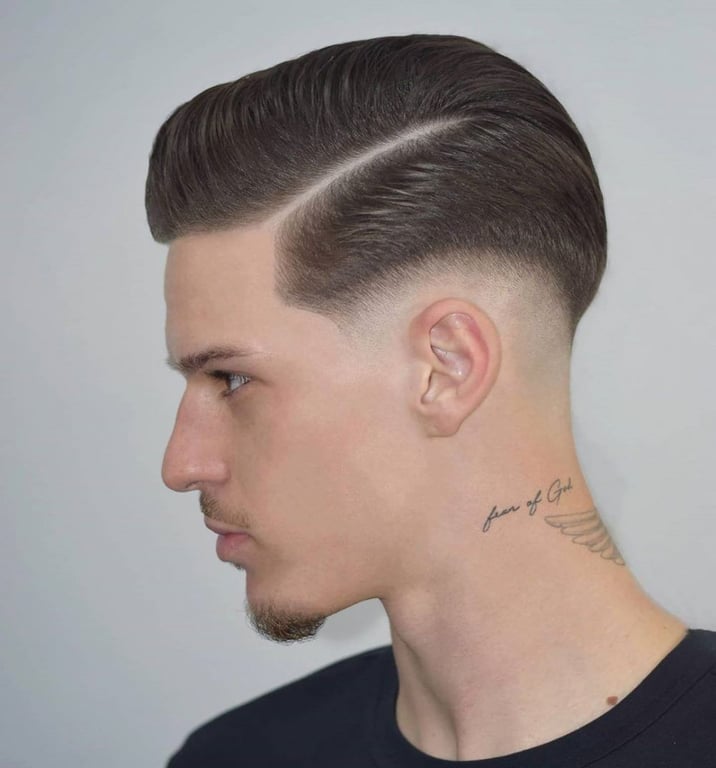 Low Temp Fade Haircut 
Spin the look low for a distinct and fresh take on the temp fade trend. 

A low temp fade that rests just above your ears will appear elegant and sleek no matter what you match it with up top.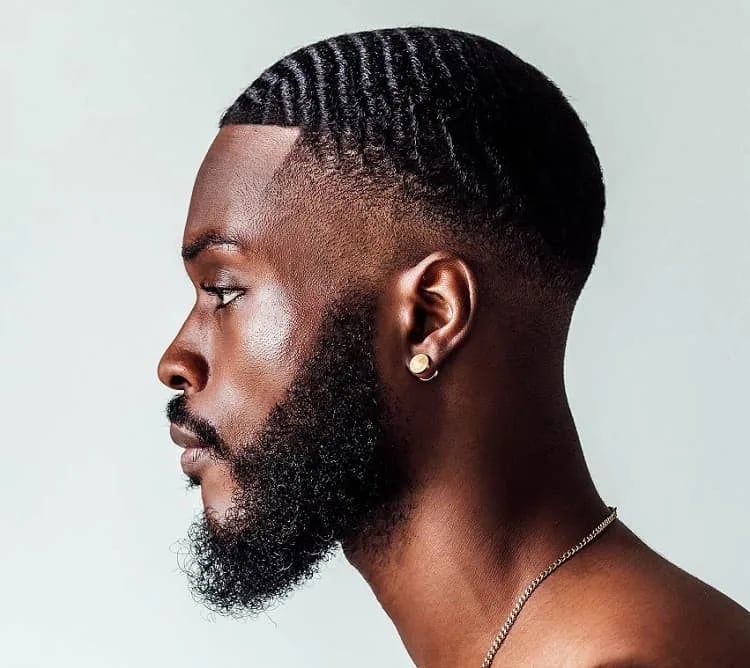 Low Taper Fade Edgar Cut
The Edgar cut fade haircut consists of varied styles on the sides and rear of the head. 

Instead of tapered, you'll need to request a fade cut on the sides from your hairstylist.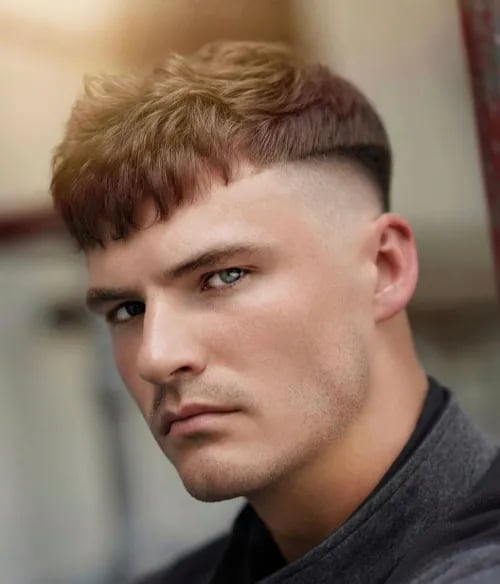 Messy Low Fade Haircut
When worn correctly, a messy hairstyle may be just as beautiful as a structured one. 

To avoid looking like an unkempt bedhead, simply add a low fade to your messy style.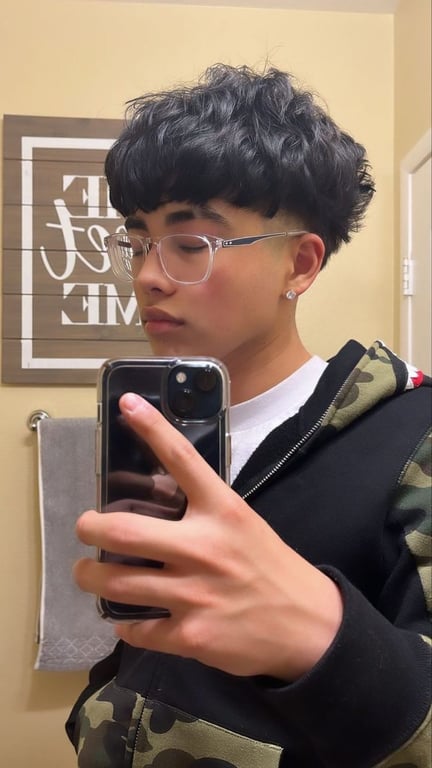 Side Part Low Fade Haircut
Low fade hairstyles are very fashionable. But do you want to know what's the best one? A low fade side part haircut. 

It is a classy, fashionable, and appealing hairstyle.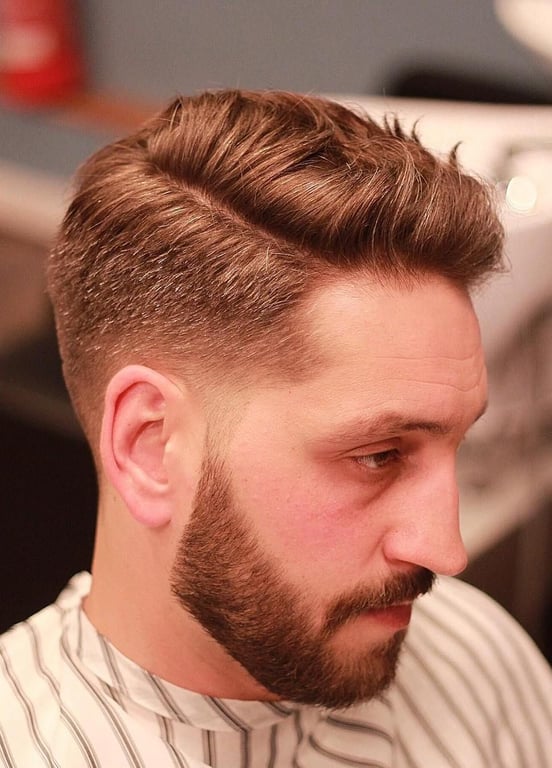 Also Read: Trendy 21 Ideas To Style Layer Wolf Cut Hair
Layered Low Fade Haircut
A low fade haircut looks excellent, but do you know what might improve it? Layers! A layered low fade hairstyle is unquestionably superior to its classic sibling. 

The layered low fade creates a sense of volume, which is already balanced by the low fade.
Conclusion
A low fade haircut is a versatile style that complements any hairstyle. The lower you keep the fade, the more coverage you get. A low fade will taper down your head softly, with the shortest cut just around your ears. 
Reference Link
Low Fade Haircut-FAQ'S
How To Do A Low Fade Haircut
* Cut your hair short in the back and sides for a low fade haircut.
* The style's top can be anything from an undercut or Edgar to a crew cut or pompadour.
What Is A Low Fade Haircut
* A low fade is a hair-cutting technique that results in a short back and sides, with the length of the hair getting shorter lower down the sides. 
* The fade runs through about an inch of hair before levelling out to a single length.
How To Ask For A Low Fade Haircut
* Ask for 1 or 2 sized clippers for a low fade. 
* Ask for a number 4-5 if you want your hair to be a little longer.
* You can show our article as a reference to your barber.