Medium Length Hair isn't necessarily a bad thing! The best thing about this length is that you can finally replicate one of the much-discussed popular medium shag haircut. This haircut suits all hair types. Read on to know more about them and find your perfect fit. 
Medium Length Shag Haircut 
Layers and texture are used in combination to create the carefree, chaotic look of a medium shag haircut.

It's a great option for a versatile, carefree haircut.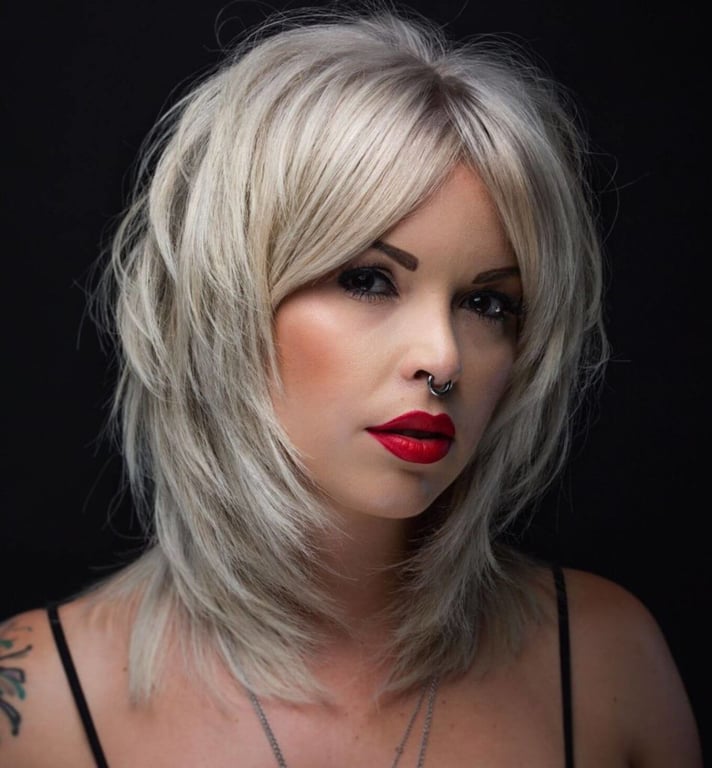 Medium Shag Haircut With Bangs
Medium shag haircut offers you a stylish, modern appearance while your face is quickly framed by the front bangs.

It gives your face a fuller look.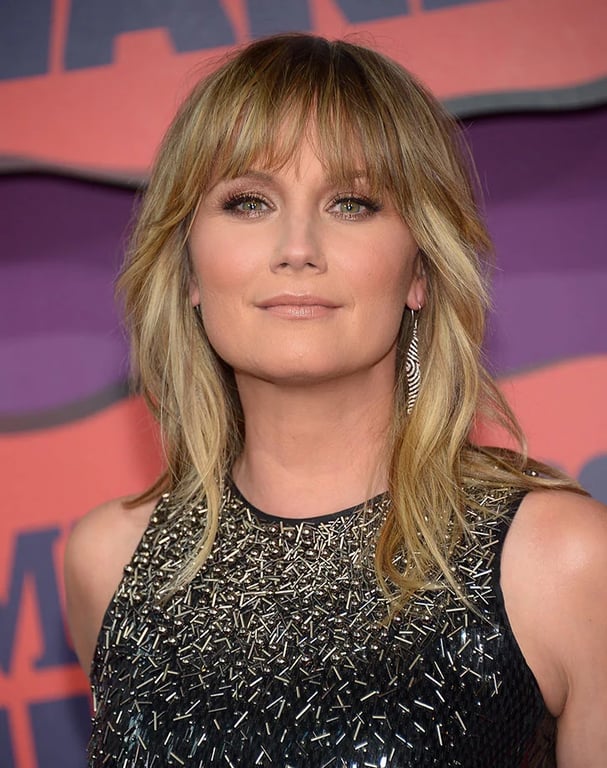 Also Read: 11 Pixie Shag Haircut Ideas For Short Hair Lovers
Curly Medium Shag
This medium-length cut is given a twist by curls, which also significantly heightens it!

This style will make you fall in love with your curls.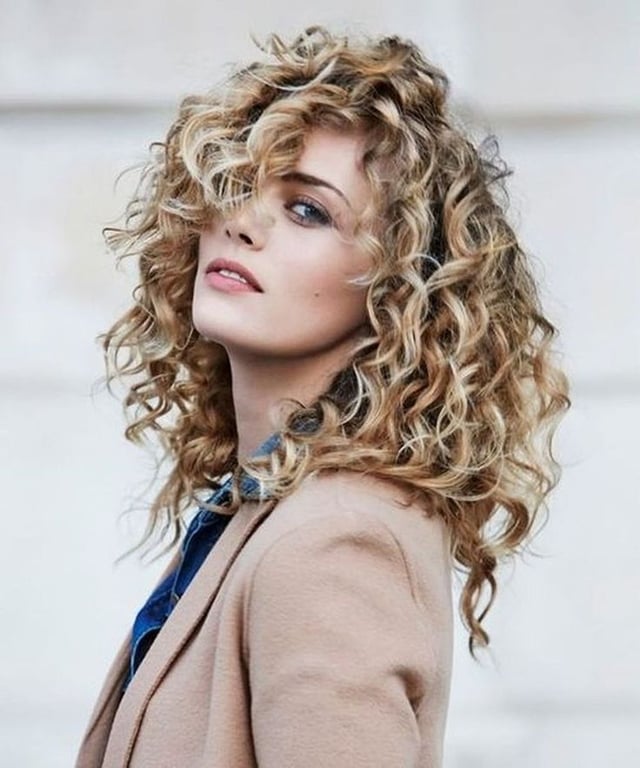 Medium Shag Haircut With Curtain Bangs 
You can style your look with curly bangs also.

This shaggy haircut with plenty of small layers is designed for tousled styling to add body in the front with long, deep bangs and add volume to thin hair.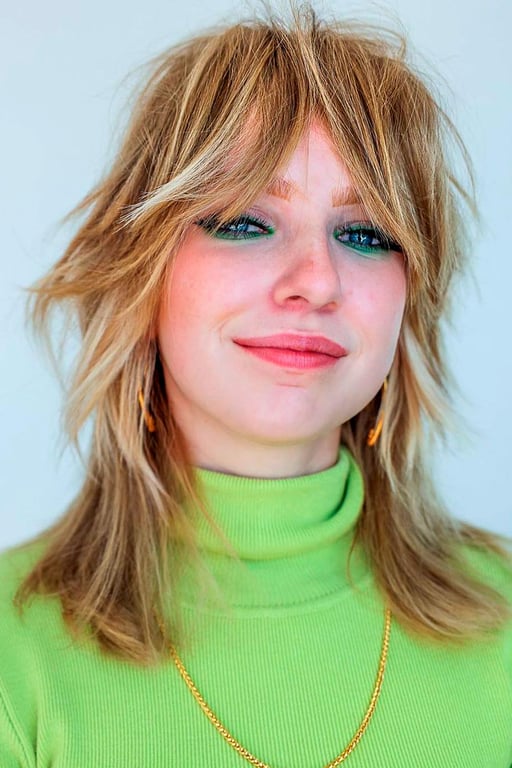 Medium Shag Haircut With Simple Waves
This classy look only takes about 10 mins to do! 

Simply softly curl your medium shag hair for structure and volume, then complete this look by tousling it.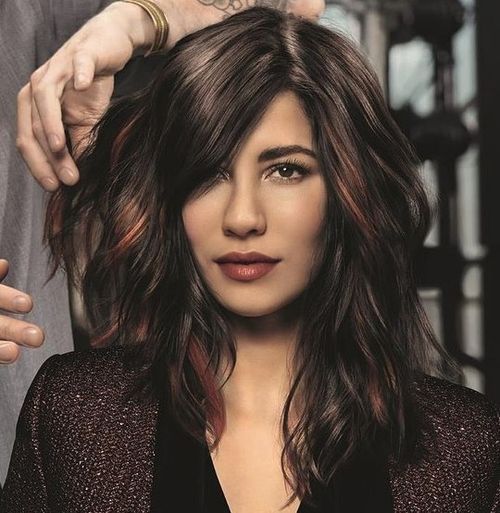 Also Read: 21 Shag Haircut Women Styles to Make You Look Attractive
Medium Shag With A Side Part
Thin-haired women can add texture and volume with this edgy cut's long layers! 

This rocker form gains additional height from a side part.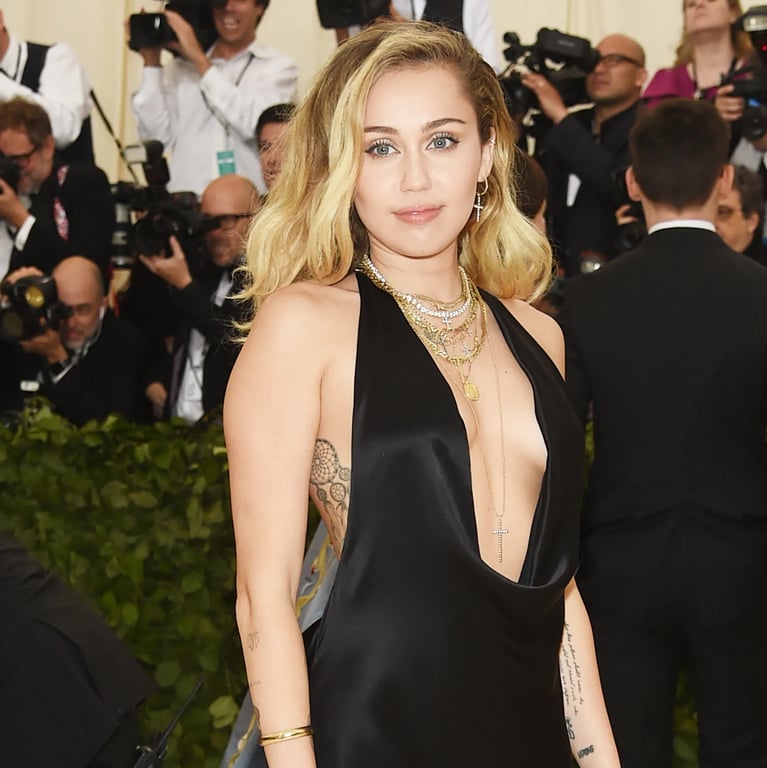 Medium Shag Haircut With Choppy Bangs
Choppy bangs are far more comfortable than typical thick fringe. Combine these with a lovely shoulder-length shag haircut for the ideal match. While these bangs are hard maintenance due to the frequent need for trimming, the effect is well worth it. 
Straight Medium Shag Haircut With Bangs
Women with stick-straight hair are good fits for a straight shag cut with bangs. 

It helps to break up the monotony of your lifeless, flat locks with the layers and angles in the cut.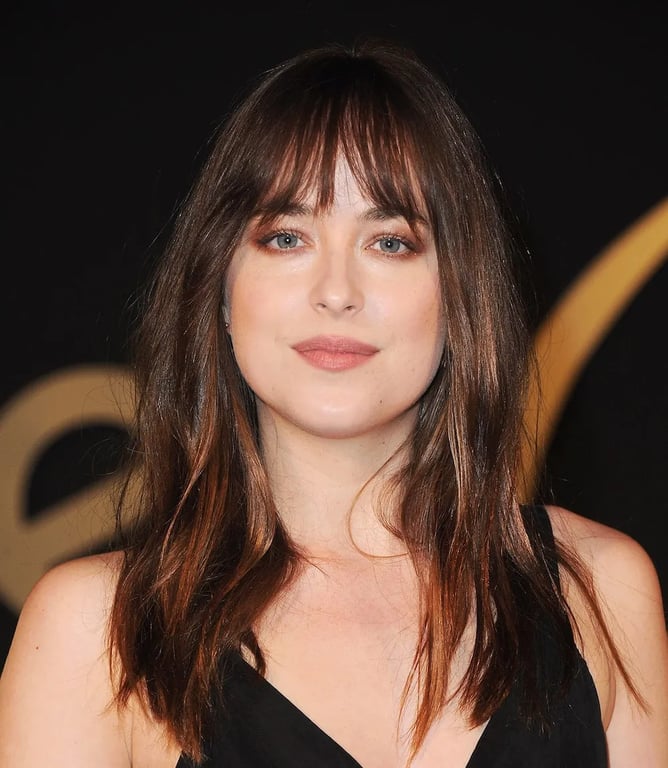 Messy Medium Shag
A medium messy shag is a safe bet. In particular, for fine hair, a saggy mid-length hairstyle is among the simplest to style. 

Blow-dry your hair to prevent it from hanging flat.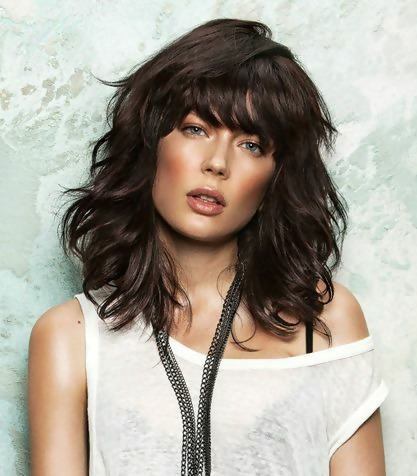 Medium Shag With Beachy Waves 
Beachy waves and a shag haircut go along perfectly. 

The greatest aspects of the style are highlighted by beach waves, especially on shoulder-length shag cuts.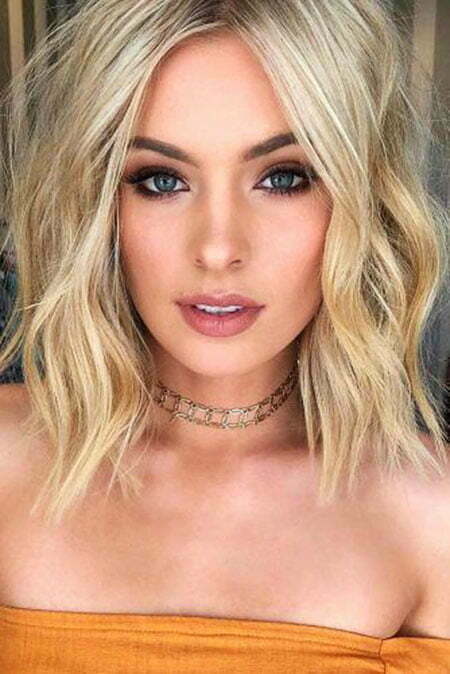 Medium Shag With No Bangs
Ask for a shag without bangs if you can't tolerate the notion of having a fringe.

Without having to commit to a complete fringe, the style's angles are short enough to delicately frame your face. 
Classy Soft Medium Shag
This medium-length shag cut's shorter layers graze your cheekbones and jawline, attractively softening your features. 

You can commit to this style if you want to stay classic yet chic.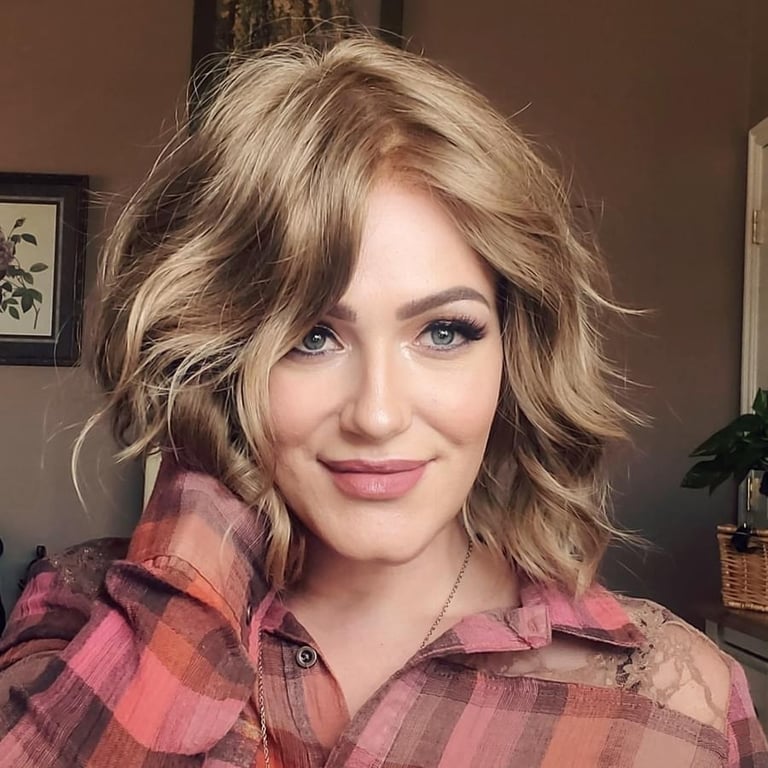 Also Read: Short Shag Haircut Styles For A Shaggy Look This Year
Medium Shag With Center Part
The greatest stylists claim that a cool center part shag with layers provides length and volume. 

With textured, naturally wavy hair, this center-parted hairstyle may look best and maintain its shape as it ages.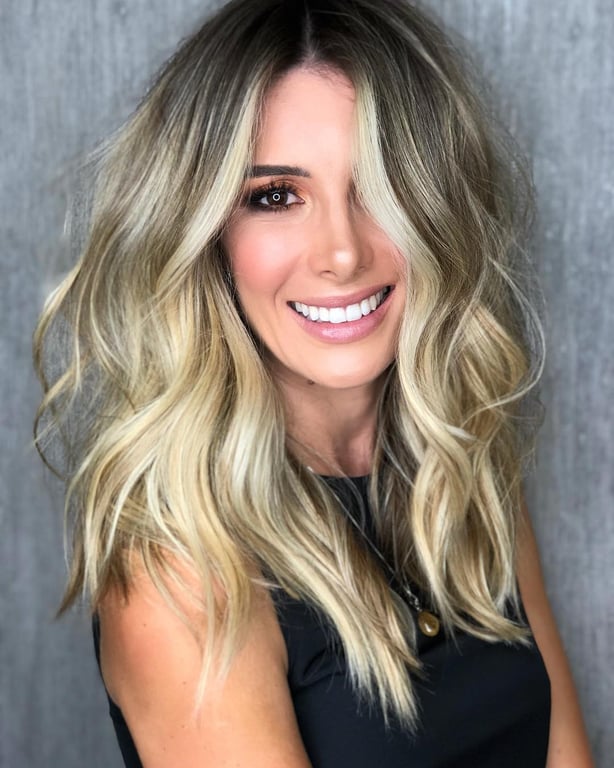 Bob-Layered Medium Shag 
The length at the shoulders is ideal for layering with subtle and internal layers. These will alleviate the lack of body and movement in the tresses.

This is perfect for women who want short hair.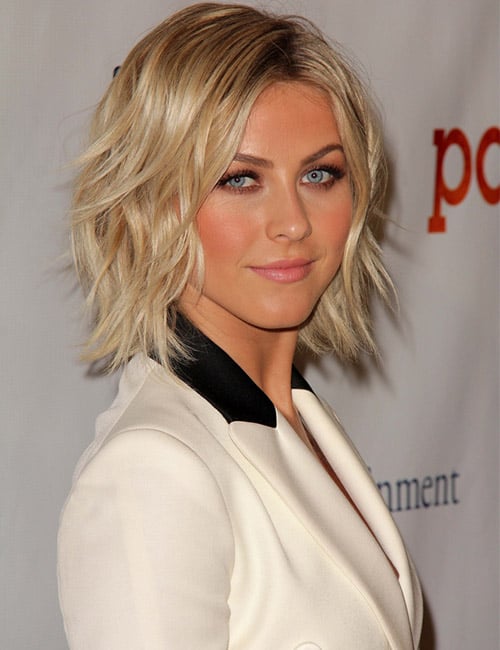 Medium Shag With Face Framing Layers 
This shaggy haircut's fringe and bulk on the top hair create the illusion of volume throughout the hairdo, which is ideal for thin and medium-fine hair. 

This extremely textured cut with face-framing layers flatters women with high cheekbones.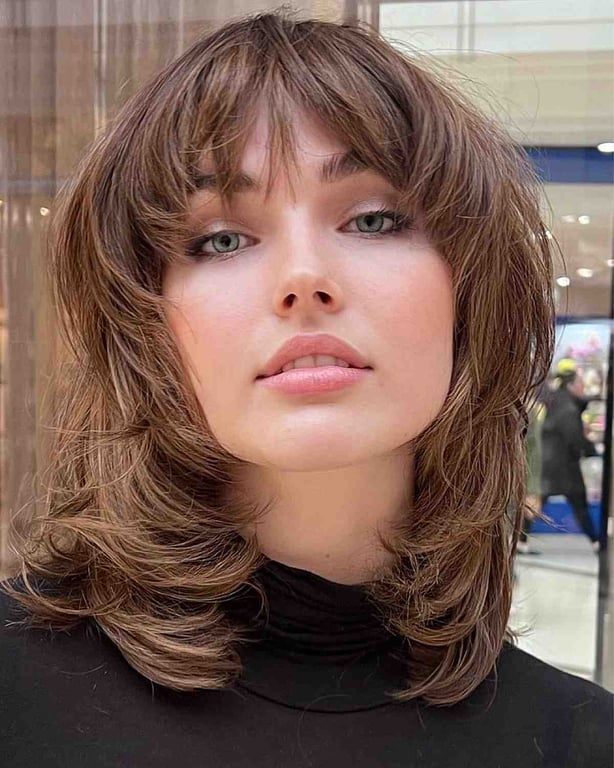 70's Medium Shag Haircut
Curtain bangs add a 70s look to a medium length shag in a bob haircut like this. 

Texturizing the layers with a shag haircut can give the hair a more lived-in appearance.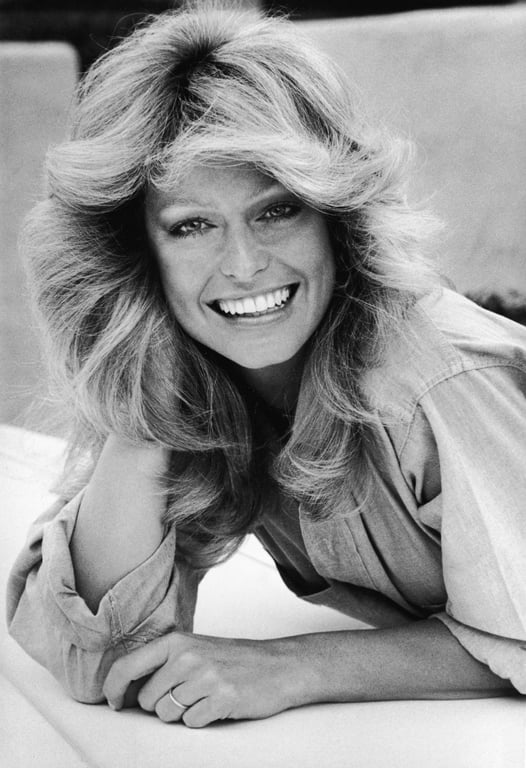 Wispy Medium Shag With A Deep Side Part 
A wispy shag combined with a deep side part that is heavy on one side is ideal for women who like to switch up their parting or who always have a side part. 

This technique also gives your hair height, so the root area does not appear flat.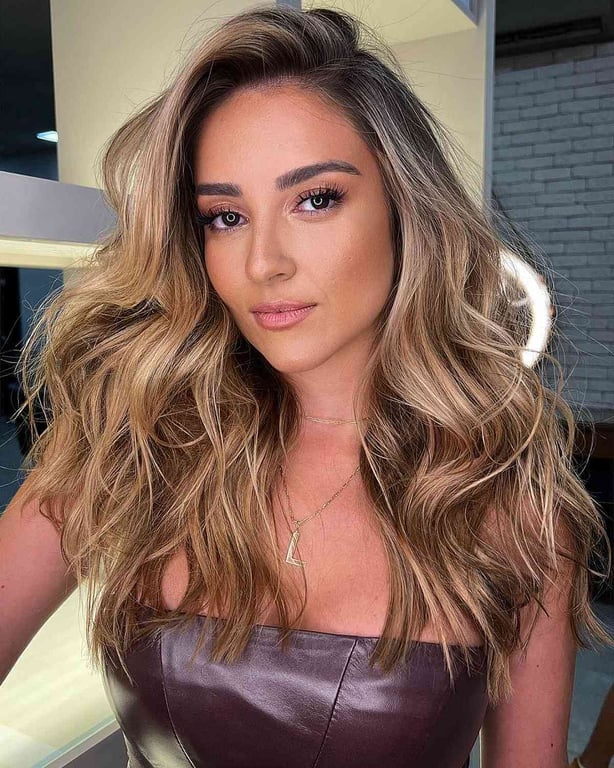 Heavily Layered Medium Shag Haircut
Women with textured hair who want volume should opt for heavily layered styles. 

A medium haircut is ideal for shaggy-layered hairstyles. This is the beauty that the entire world must see!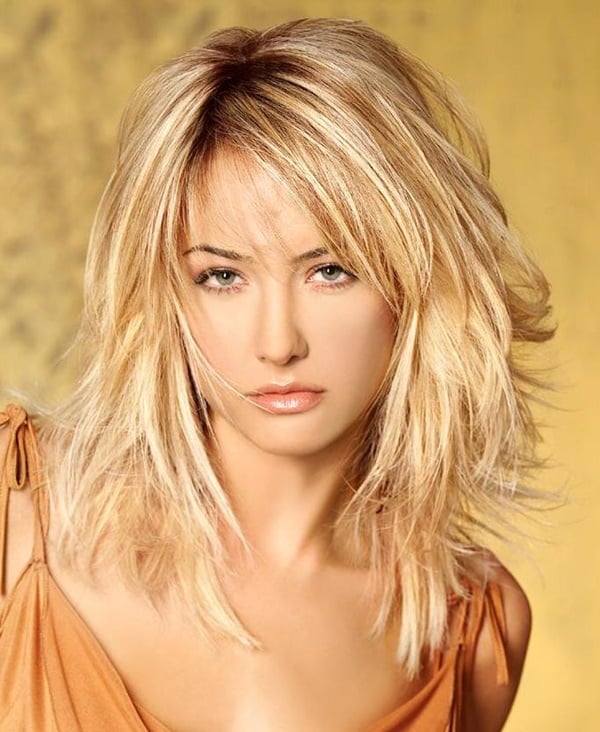 Medium Shag Sassy Haircut For Older Women
Medium shag haircuts can be turned sassy, like this shag for old mature women. 

It has a plethora of textures and movement. It also works on natural silver or grey hair!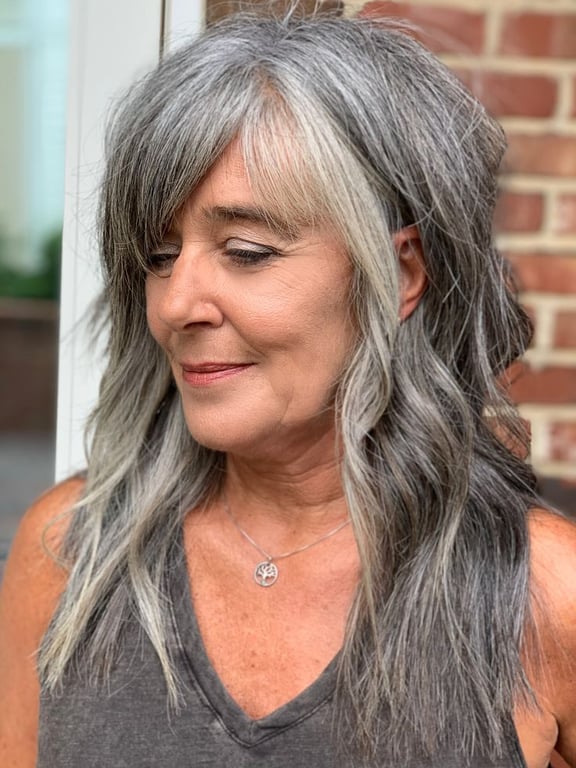 Medium Shag With Baby Blunt Bangs
Consider a shag with short blunt bangs if you want to mix things up. 

To keep your hair away from your face, try styling it with huge barrel curls. This draws attention to the harsh baby bangs that are clipped high over the brow.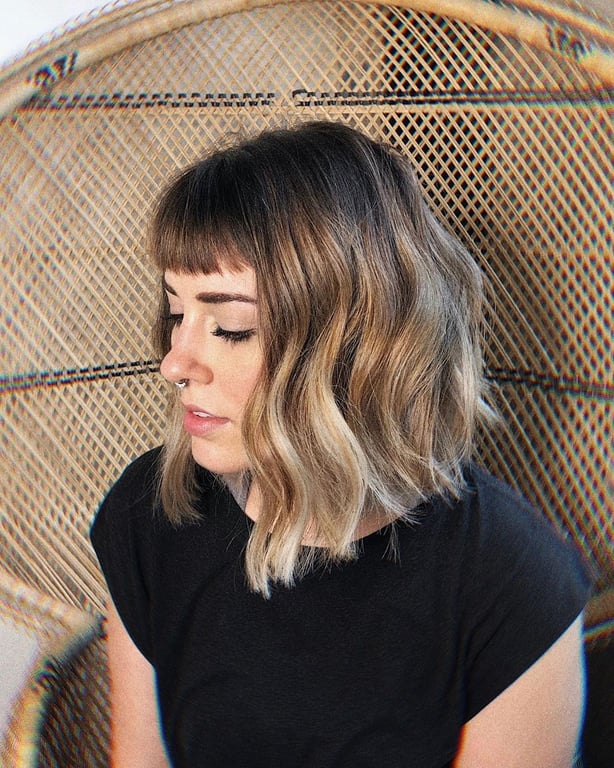 Medium Shag With Mullet And Fringes
A medium-length shag with fringe bangs is ideal for textured hair. To achieve this look, request a mullet shag with a rounded fringe from your hairstylist.

It makes you look like a Rockstar!
Conclusion
The above styles featuring contemporary medium shag haircut options ranging from delicate and romantic Brigitte Bardot-like look to '70s rocker feel might prove to be your next salon makeover!
Reference Link
Medium Shag Haircut-FAQ's
How To Cut A Medium Shag Haircut
* You can ask your hair stylist for a shag haircut on your medium-length hair.
* Being one of the safer, simpler at-home cuts, a medium shag haircut only takes a few seconds to do.
How To Style Medium Shag Haircut
* You can style a medium shag haircut with waves, layers, highlights, fringes, bangs, or a mullet.
* A medium shag haircut will look chic and elegant with any of the above styles.

What Does The Medium Length Shag Haircut Look Like
* A medium shag is a nice hairstyle for an oval or square face. 
* Softly falling, uneven strands frame the face naturally, concealing length and contours.