Offering you the most professional and impeccable look, the mid drop fade has become most men's go-to style. Neither low nor high, but a perfect balance of the drop fade in the form of mid-length makes it a well-groomed and stylish haircut of 2023. Drop fade has affixed its position for a long time and continues to lead the race with its gorgeous texture and sassy vibes.
The drop fade consists of shorter sides and back with the volume concentrated at the top. The hair drops near the ears making a neat arc. Unlike the low drop fade, the mid drop allows a smooth hair transition, starting two inches above the ear or more. The difference between skin and hair makes this haircut look stylish and attractive. So, today we present you the trendy, stunning, and must-try mid-drop fades for your next visit to the barber!
Mid Drop Fade Curly Hair
With curly hair comes innumerable styling possibilities. Once you get your perfect cut, curly hair is a blessing.

Combine your curls with the

mid drop fade haircut

to get an excellent finishing and texture.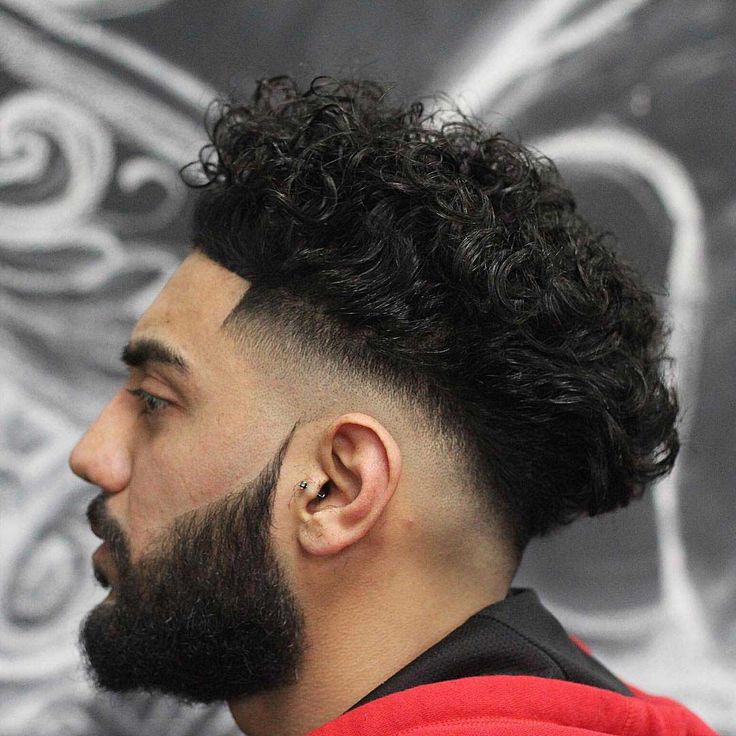 Mid Drop Fade Comb Over
Well, that's the freshest hairdo you will ever encounter. Not just by looks but also by its face-framing quality.

The comb-over style has recently taken the floors and has become favorite of many. Get the mid drop with a comb-over style, and you are the center of attention.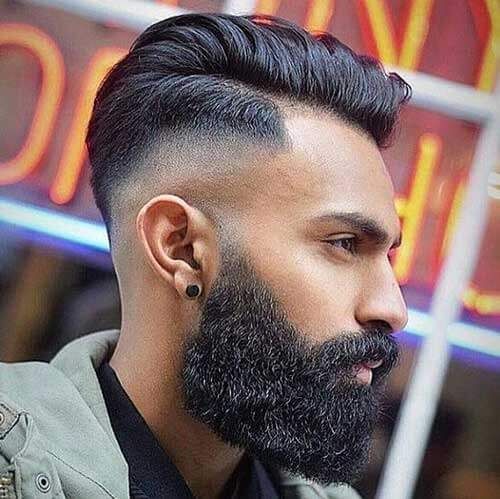 Also Read: 17 High Taper Haircut Versions For An Edgy Look
Mid Drop Fade Short Hair
Youthfulness is best reflected in short hair blended with a hot style. 

This effortless, low-maintenance mid drop short hair is for men wanting a clean-cut, smart, and edgy look.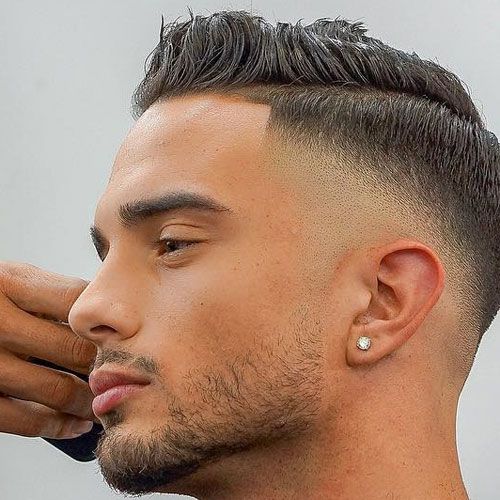 Mid Drop Fade Straight Hair
Replicate the hairdo as shown in the image. You would thank us for making you look irresistible!

Attention to all the straight-haired men, the mid drop on straight hair is something to consider. It is classy, trendy, and elegant.
Mid Drop Fade With Design
The distinctiveness of the mid drop can be best seen with a design that complements the look.

The funkiness yet charm it brings is appreciable. Get a design of your choice and flaunt it like a pro!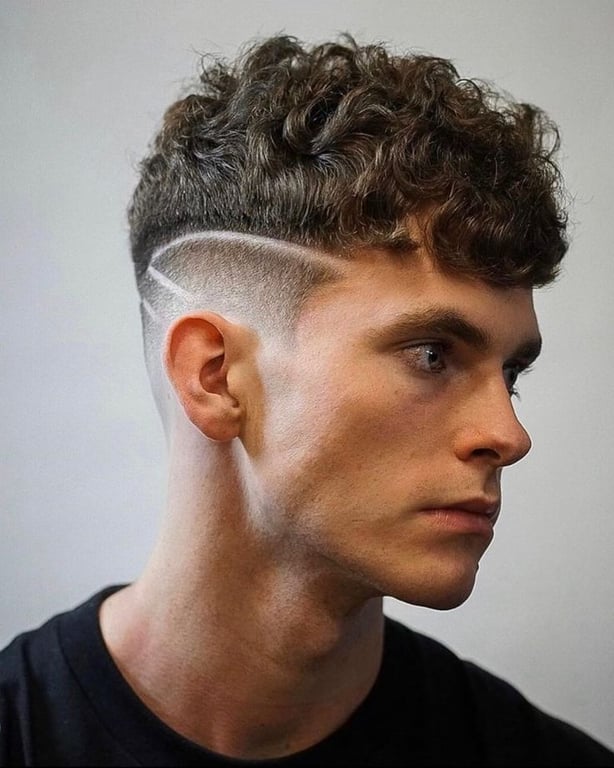 Mid Drop Fade Crop Top
Want a very short haircut? Then this mid drop crop top is the most suitable hairdo for you.

Sharpness and shortness go hand-in-hand with this crop top haircut. It is a strict yet cool version of the drop fade.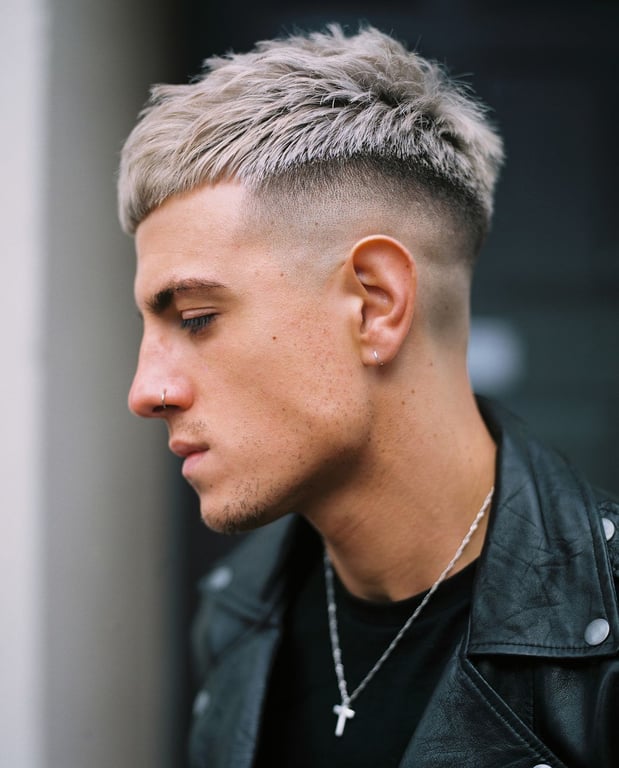 Mid Drop Fade Black Men
For black men, hairstyling comes in ways they can't even imagine. They can get a whole new vibe with just some hair-cutting tips.

So, this time, mid-drop fade for black men is the newest addition to making them hotter and more appealing.
Mid Drop Fade Long Hair
Fond of long hairs? Then flaunt it in the chicest and most stunning manner. This man bun is all hearts!

The mid-drop paired with long hair is such an excellent combination; you will fall in love with the charm it provides you.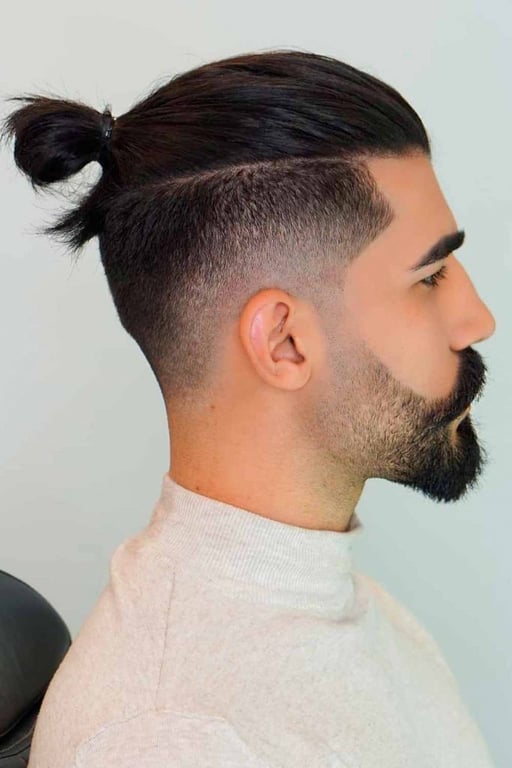 Also Read: 15 Low Drop Fade Haircuts: Time for a Bold and Dashing Look
Mid Drop Fade With Textured Top
A haircut full of texture and dimension is what everyone wishes for.

Ask your hairstylist to use a texturizing spray to get you the mid-drop with the textured top look. Charm is best defined with this hairdo.
Mid Drop Fade Edgar Cut
The meme content has now become the new hairstyle of the season. The edginess and exclusiveness it offers are commendable.

The Edgar cut combined with the mid-drop fade is an eccentric way to level up your hair game.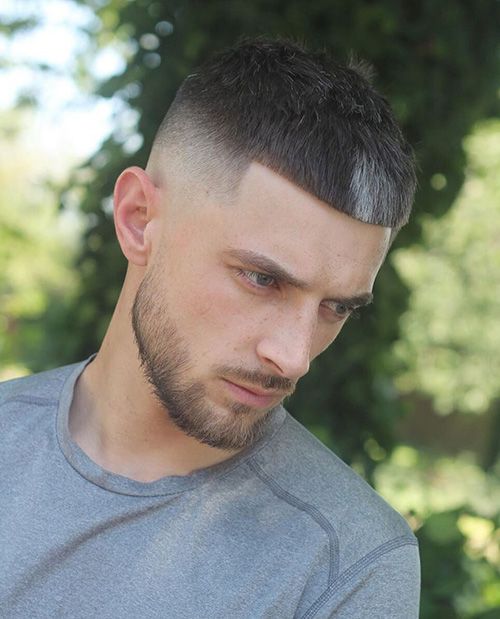 Mid Drop Fade Waves
Wavy hair is the perfect example of modernism and style.

The mid drop fade for wavy hair is for men looking for a fashionable outlook in their haircut.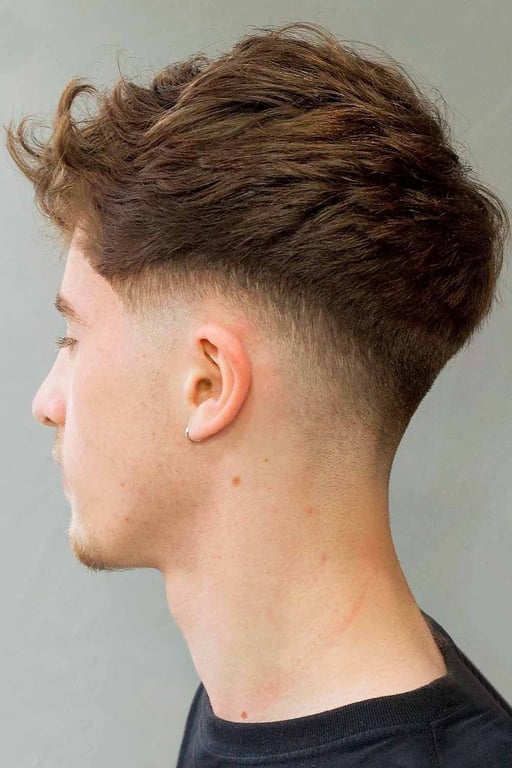 Also Read: 11 Low Burst Fade Ideas: The Charming Look!
Conclusion
The mid drop fade haircuts are an excellent way to rejuvenate your haircut in 2023. These 11 mid-drops are an aesthetic take on the stylish hairstyles of the season. They provide charm, class, and a stunning appearance to every man looking for something new.
Reference Link
Mid Drop Fade-FAQ'S
What is a High Drop Fade Vs Mid Drop Fade?
The high drop fade consists of shortening or balding of the hair 3-4 inches above the ears, leaving a good transition between skin and hair. 
The mid-drop fade is a balanced haircut between a low and a high drop fade. It starts from 2 inches above the ears. It is less dramatic and sober.
How Do You Ask for a Mid Drop Fade?
Show your barber the type of cut you want in the images. Ask them to recreate the look as per your hair type and face shape.
The mid-drop fade has various versions; discuss it with your trusted barber, and then go for it. This allows for a smooth and attractive look.
What is a Mid Drop Fade?
The haircut consists of less drama than a high drop fade, and a little more edginess than a low drop fade is the mid drop fade.
The sides are kept short by starting at about 2 inches above the ears, and the top is kept long as per the hairstyle requirement.