The Mid Fade Haircut is a versatile hairstyle that compliments any face shape, age, and event. Celebrities like David Beckham and Ryan Gosling are open supporters of the mid fade, which is not unexpected given that it's the type of haircut that looks great even without the 10-step technique.
Aside from that, the mid fade comes in dozens of different textures, lengths, and styles. Check out these mid fade variations that will make you want to go to the barbershop right now. 
Mid Fade Haircut
The fade begins between the temples and the ears and continues down the back and sides of the head. 

Aside from that, the mid fade comes in dozens of different textures, lengths, and styles.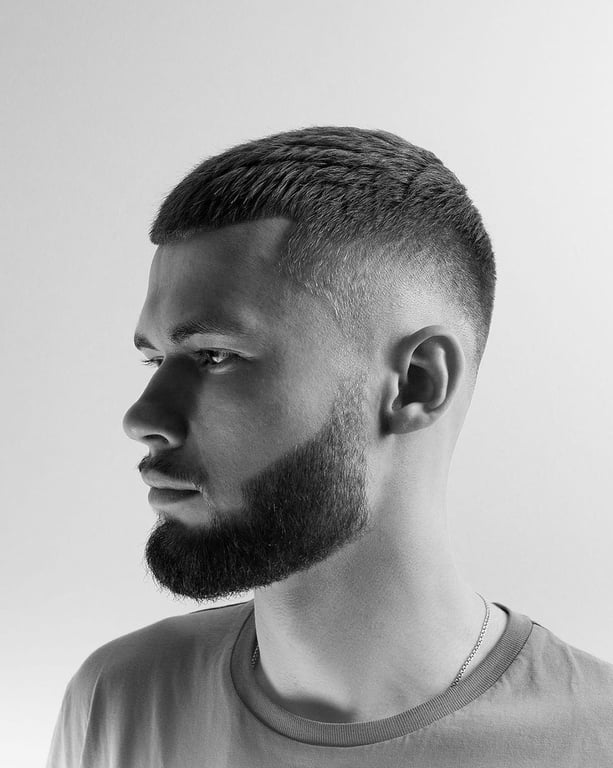 Mid Fade Haircut Black Man
This mid fade is for black men. 

You can style your mid fade with an afro, 360 waves, or curly hair to get the look of black men.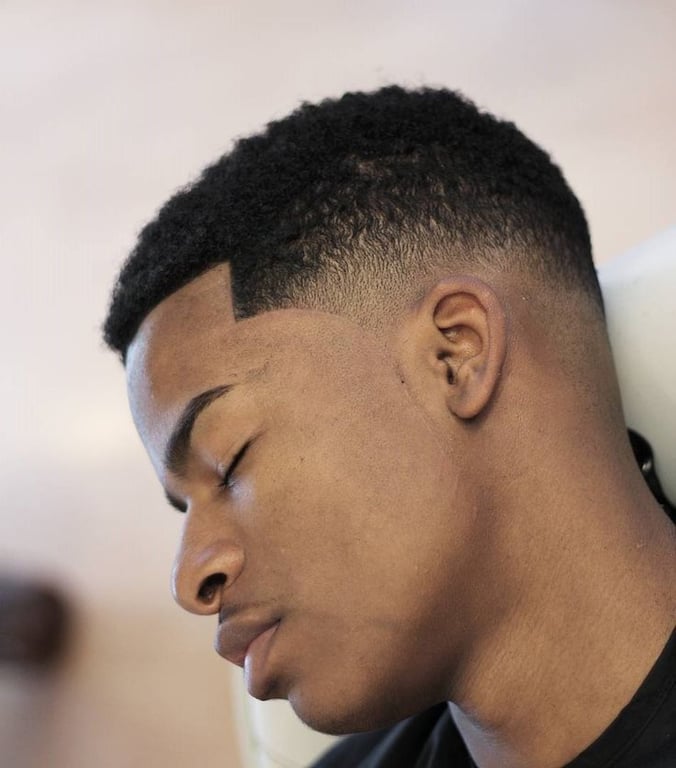 Also Read: 17 Short Fade Haircut: Get Ready for a Sensational Look
Short Mid Fade Haircut
The mid fade haircut for short hair is neat and natural, making it an excellent choice for men seeking a sophisticated, timeless appearance.

It is a low-maintenance cut.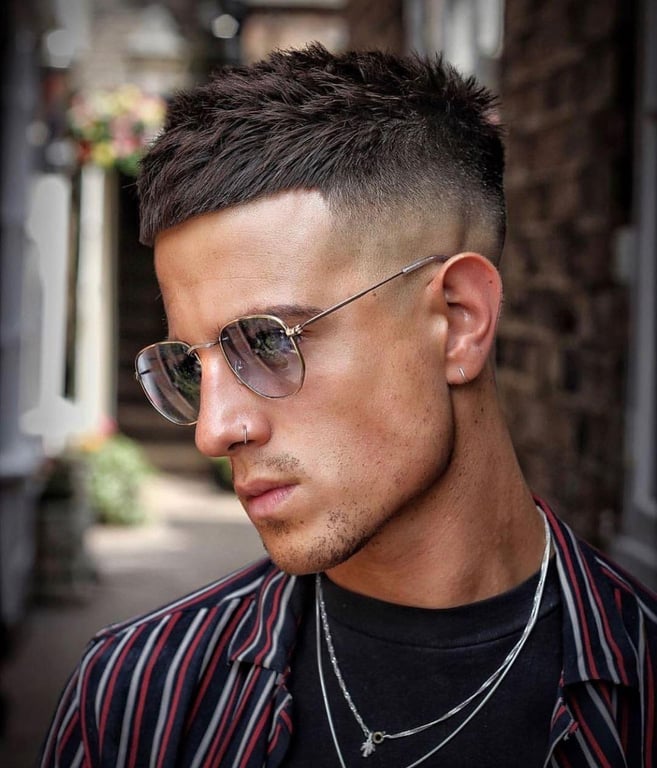 Mid Drop Fade Haircut
The mid-drop fade begins in the middle of the head and descends below the ear, resulting in an intriguing transition between front and rear.

It will undoubtedly give you a fashionable appearance.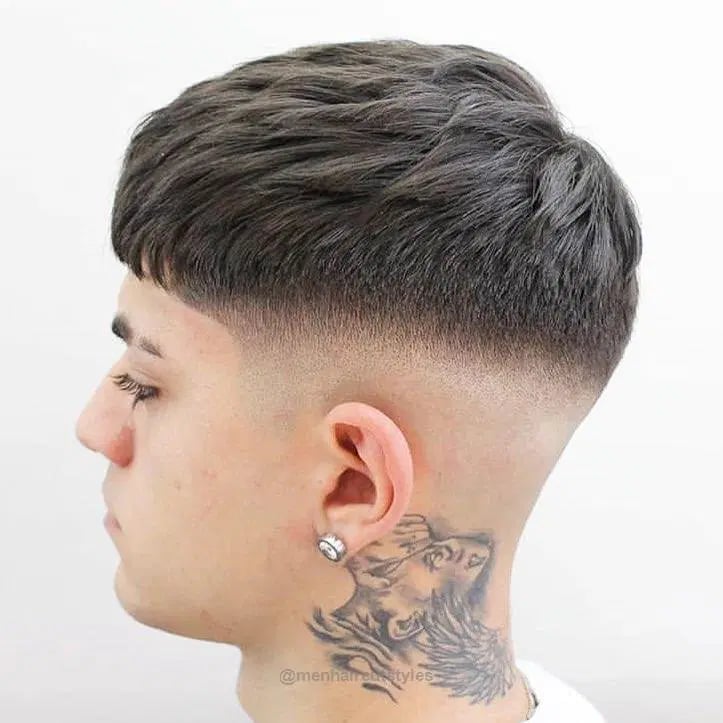 Mid Skin Fade Haircut
The classic "bad boy" haircut of every generation, the mid-skin fade, is mixed with buzzed sides that are clean-shaven.

The mid skin fade is an extremely short haircut that gradually blends the cut into the scalp for an edgy appearance while tapering the hair on the sides and back.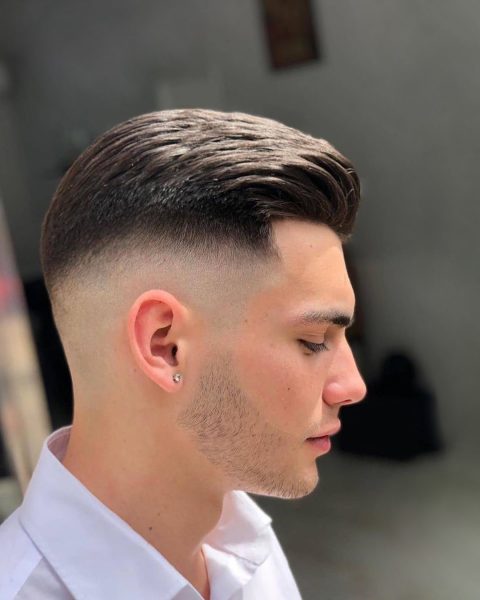 Mid Taper Fade Haircut
With the mid-taper fade, you just fade the sideburns and the neckline while maintaining a strong line around the ear.

It's the ideal pick for guys who like to maintain balance in all facets of their lives as it's neither too bold nor too basic.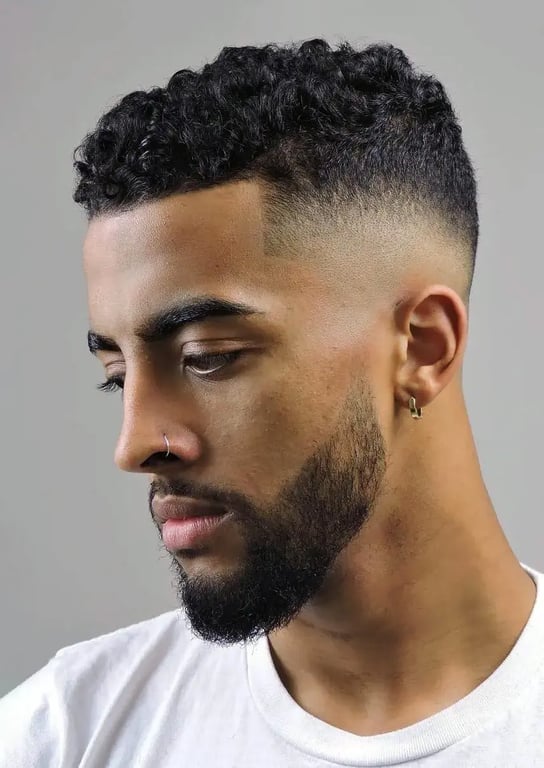 Comb Over Mid Fade Haircut
The long hair on top is followed by a gradient of hair in the mid fade.

You only require an odd trip to the salon to trim the ends because this hairstyle preserves the volume at the top.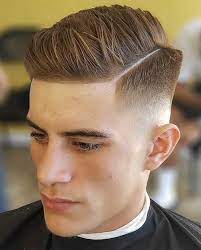 Also Read: 11 Korean Wolf Cut Ideas: Embrace Your Feminism
Mid Fade Haircut Curly Hair
By opting for a mid fade, you can manage how much curl you want while maintaining your unique appearance without the hassle.

Because the mid fade leaves very little hair on the side of your head, all attention will be drawn to your curls.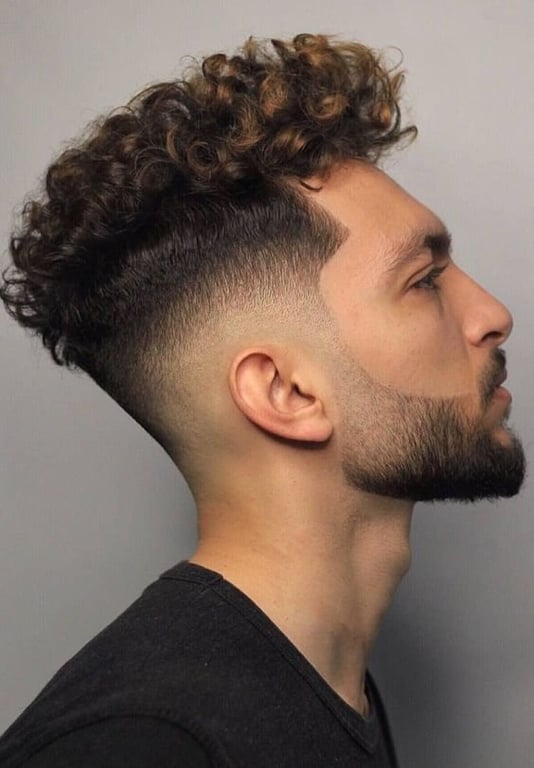 Long Hair Mid Fade Haircut
Mid fade haircut can also work wonders on long hair due to the layers. 

The sides are faded while the long hair can be either worn into a bun or kept hanging loose.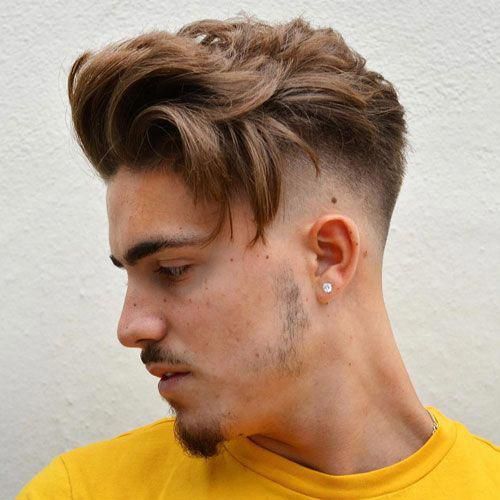 Mid Bald Fade Haircut
The mid bald fade includes shaving the hair at the bottom and styling longer hair at the top to create contrast.

The mid bald fade, in general, begins at zero and progresses to a maximum of four.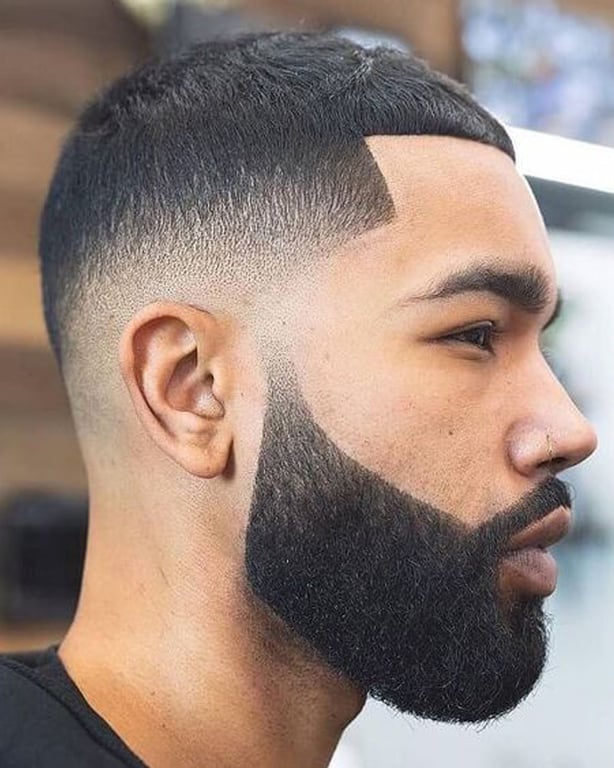 Mid Fade Haircut Straight Hair
Straight hair is the most versatile with unlimited styling options. 

A mid-fade haircut can be paired with everything from a quiff to a man bun, so you can always change up your style when you feel bored.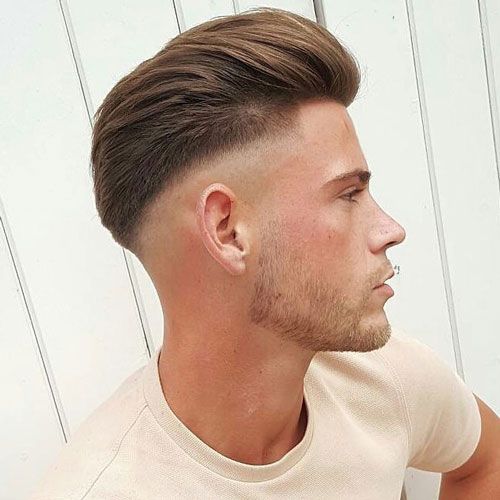 Mid Fade With Slick Back 
All you have to do with this haircut is brush the longer hair straight back for a charming look.

The slicked-back hair evokes old Hollywood glamour, but the mid-fade adds a fresh, contemporary touch.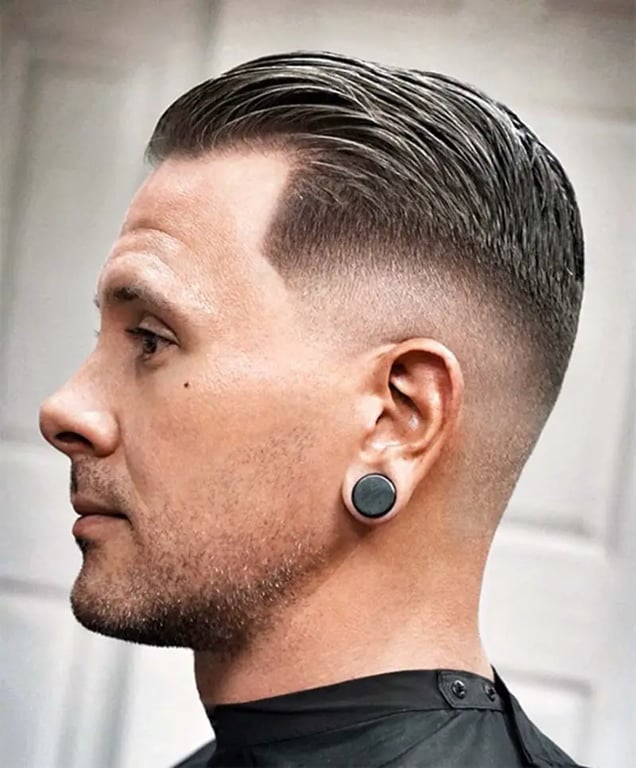 Mid Fade With Pompadour
This is a men's bouffant in which you comb your hair on top to form a large bank in the frontal part of your head.

The traditional pompadour is transformed into a modern variant with a hard portion clipped into manes.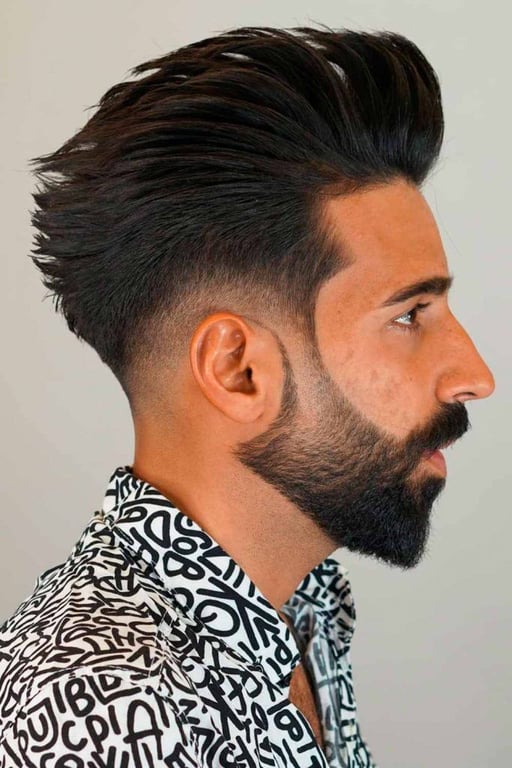 Also Read: Trendy 21 Ideas To Style Layer Wolf Cut Hair
Mid Fade On Dreadlocks
Did you think we'd leave out one of the most unusual hairstyles? The mid fade can be simply coupled with dreads to produce an infinite number of looks.

It works well with dreadlocks that are short to medium in length.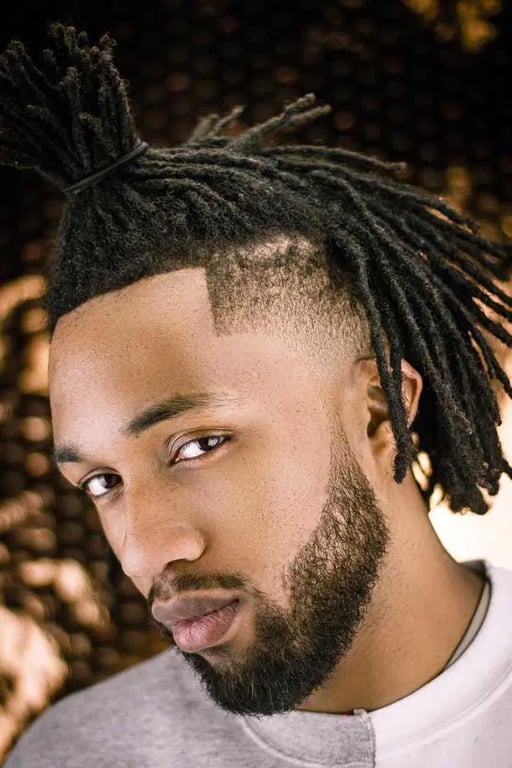 Mid Fade With Mohawk
Put a unique spin on the mohawk look by combining it with a mid fade. 

The look is especially effective if you wish to combine your mohawk with a beard, as it connects the two stylishly.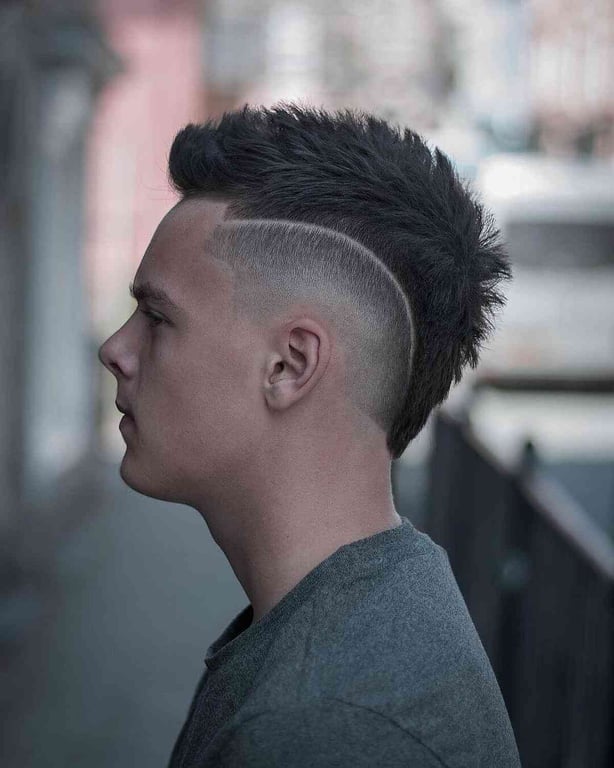 Modern Mid Fade Haircut
Your barber can also use a clipper to produce different designs, so you'll get the same modern appearance without the commitment. 

Popular hairstyles include lines, geometric shapes, waves, and stars, but you can do whatever you want.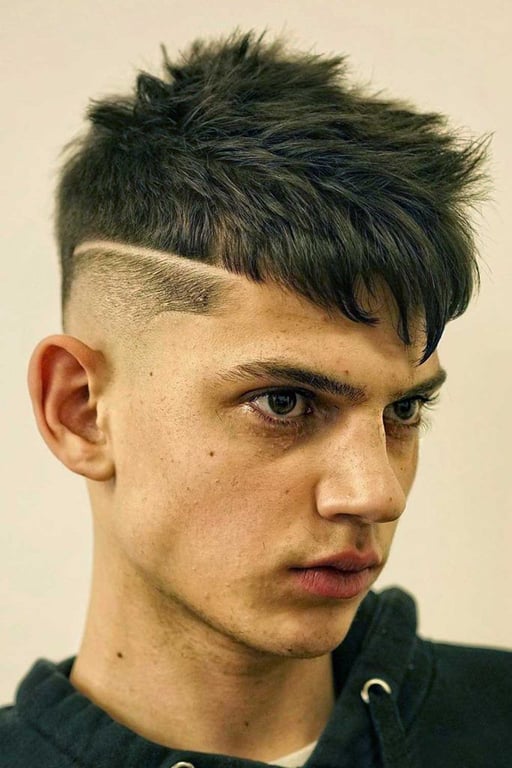 Wavy Mid Fade 
The beauty of wearing your hair with a mid fade is that it can create interesting proportions by making the hair on top appear thicker and fuller.

Wavy hair is attractive and trendy. It is one of the most popular hair textures and may enhance even the most basic hairstyle.
Conclusion
Whether you choose to preserve your mane's volume, texture, or neatness, this fade demonstrates how adaptable it can be. Regular barber visits and trims make it simple to keep your chosen side and back fading lengths.
Check out the above photographs of trendy mid fade haircuts for men before your next hair appointment!
Reference Link
Mid Fade Haircut–FAQ's
What Is A Mid Fade Haircut
The mid fade haircut can provide the ideal balance between a low and high fade, merging the hair on the sides and back to create an edgy and fashionable appearance.
How To Cut A Mid Fade Haircut
* To trim a mid fade, you'll need a pair of clippers with guards ranging from one to four sizes.
* Begin with the longest setting and run the clippers up the side of your head, scooping them away at the top. Just keep in mind that a mid fade should terminate between your temple and ear.
How To Ask For A Mid Fade Haircut
* Be as specific as possible when conveying your desires to your barber. 
* You should also talk about your hair type and length, and how this fade can be tailored to fit your needs and represent your style.
How To Style Mid Fade Haircut
* You can style your mid fade haircut in many different ways like a pompadour, quiff, afro, or highlights.
* You can also use this article as a reference for your next mid fade haircut.