The mid taper haircut is a stylish and contemporary haircut that goes with every face shape, age group, and situation. Celebrities like Ryan Gosling and David Beckham openly declare their love for the mid taper. The mid taper is evident wherever we turn but don't worry—that doesn't mean you won't stand out from the crowd. It's crucial to understand that all mid taper starts at the same point, between the ears and the temples, to provide a seamless transition down the back and sides of the head. In addition, there are many mid taper versions with various textures, lengths, and styles. Find the ideal one for you.
Mid Taper Haircut
This mid taper haircut cuts hair just above the hairline for an ultra-clean finish that won't grow in too quickly.
This is a terrific option for people who want to take some weight off their hair, especially those with thick hair.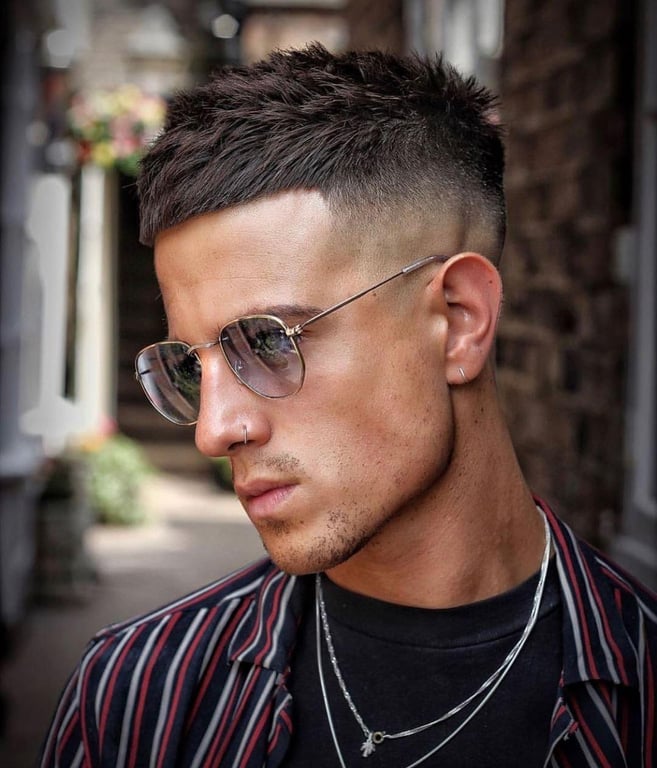 Mid Taper Fade Haircut
The mid taper fade haircut provides all of the fashionable features of a fade without the intense, drastic nature of displaying a lot of flesh.
It starts halfway up the sides of the head, about in line with your temple, and gradually shortens as it glides down toward your cheekbones.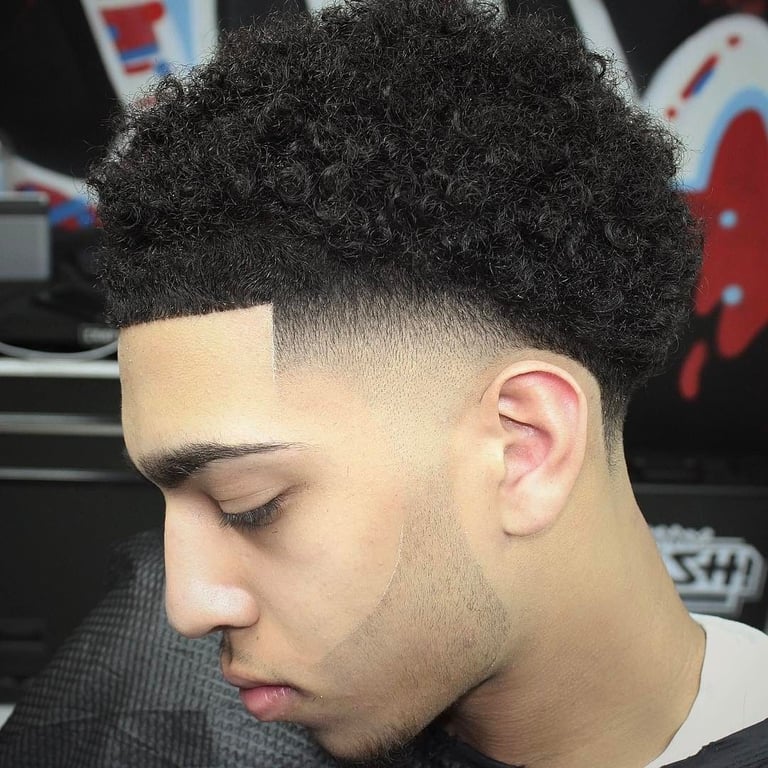 Also Read: 9 Charismatic Low Taper Haircut: Add Chicness to Your Style!
Mid Taper Edgar Haircut
Pair the Edgar with a mid taper haircut for a sharper and more striking look.
When you view it from the side, it will give a fascinating straight-line impression.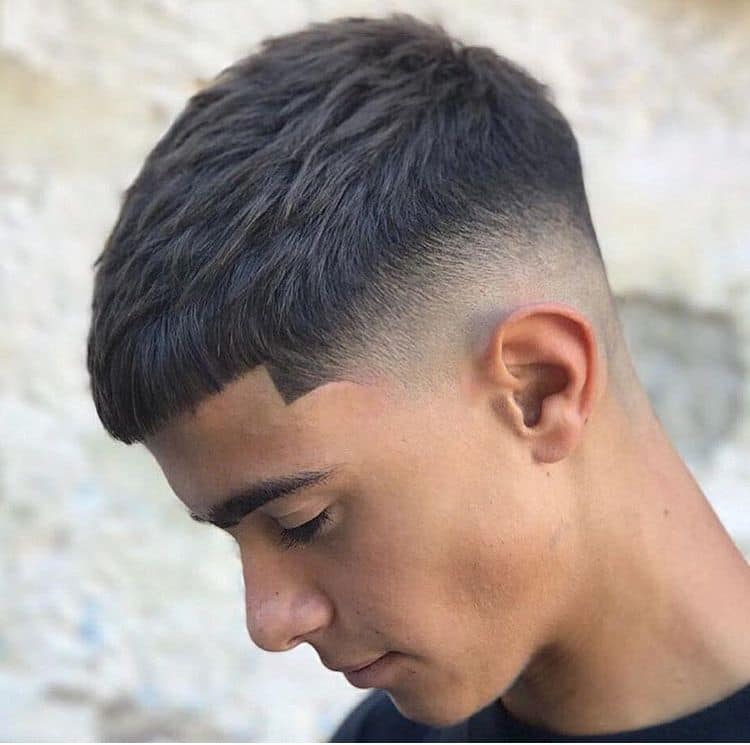 Mid Taper Haircut Curly Hair
The mid taper raises the hairline higher than the low taper but not as far as the high taper raises the hairline.
This draws emphasis to the beautiful natural texture of your hair.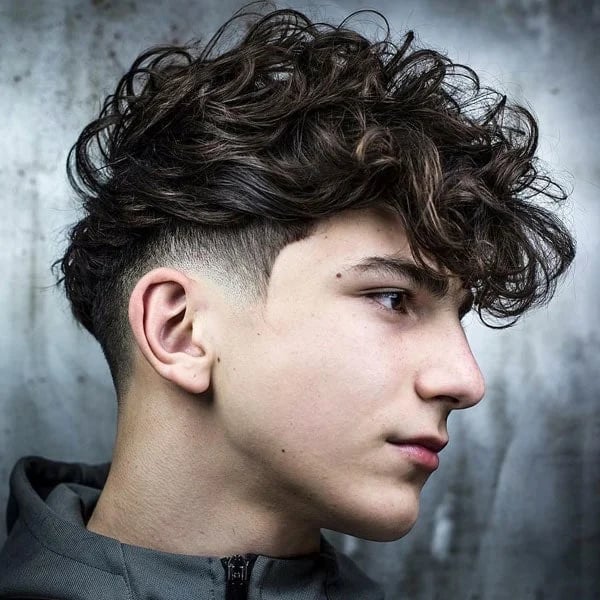 Mid Taper Haircut Black
A mid taper haircut is a trendy technique to freshen your black hair while being low-key and modest.
You can give your black curls or afro or waves a neat and clean look.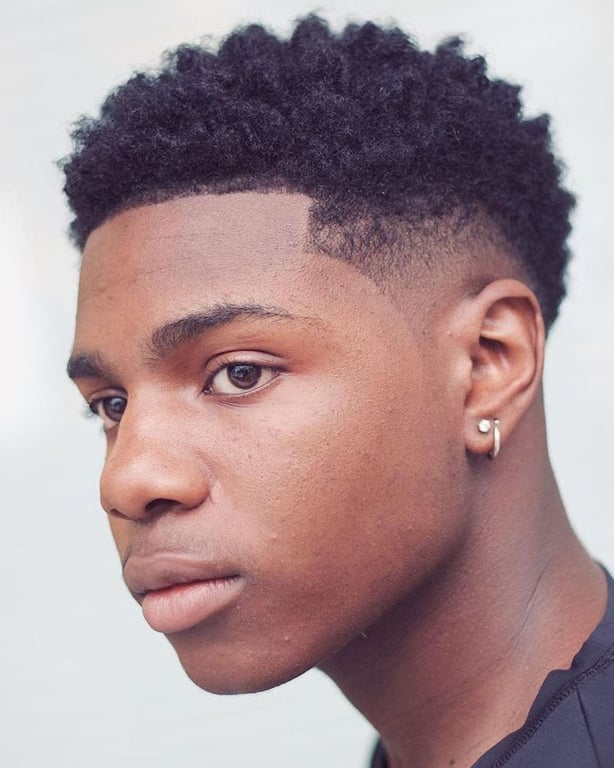 Mid Taper Haircut Straight Hair
Straight hair gives you an infinite number of styling options, allowing you to style a variety of short and long hairstyles.
The mid taper haircut is adaptable and low-maintenance, and it can be tapered or skin-faded for maximum contrast.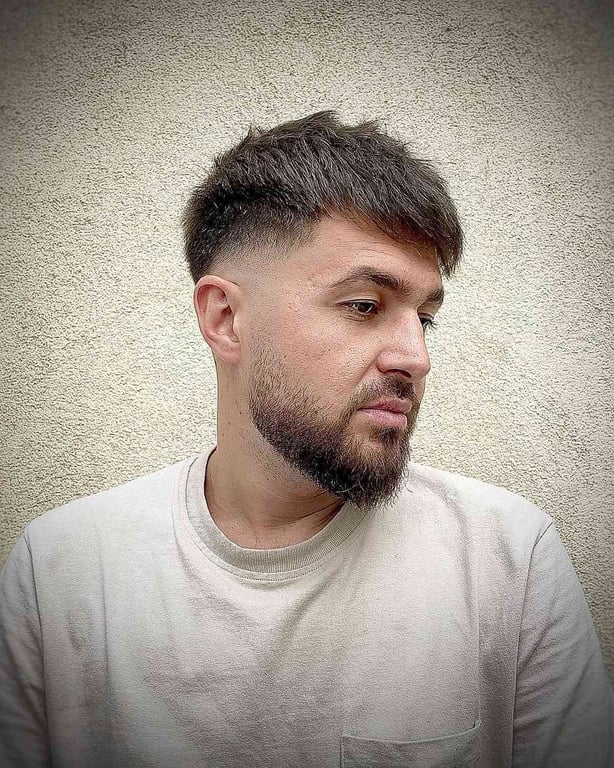 Also Read: 9 Black Female Fade Haircut Ideas To Turn The Eyes On You
Mid Taper Haircut Long Hair
The mid taper haircut looks nice with long hair.
Long hair, as one of the greatest short sides, increases contrast on the sides and back to draw attention to the longer styling above.
Mid Taper Haircut Short Hair
Short hair looks best with a mid taper haircut. It gives you a bold appearance.
The short hair gives you a chance to flaunt your natural hairline.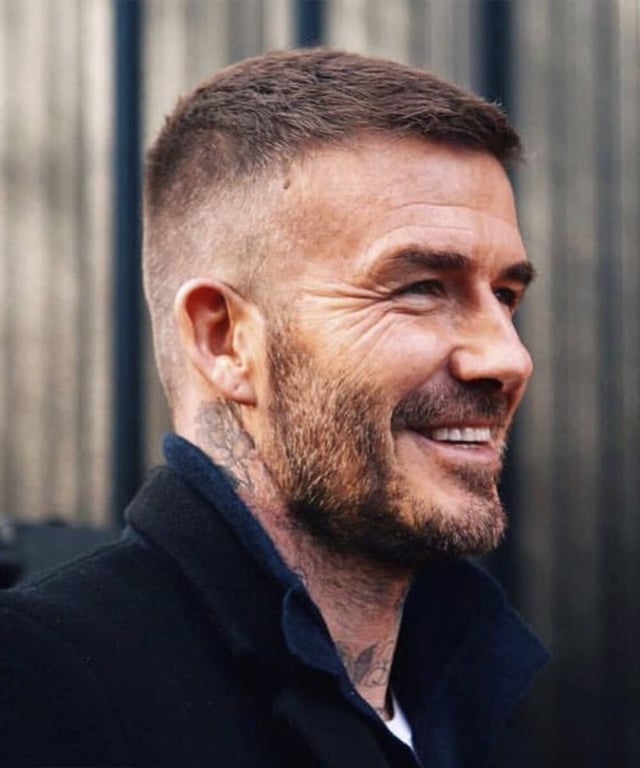 Boys Haircuts Long On Top With Mid Taper
Long hair on top can be tied to a pony, bun, or left open and loose.
Whereas at the sides, the mid taper will give you a clean look.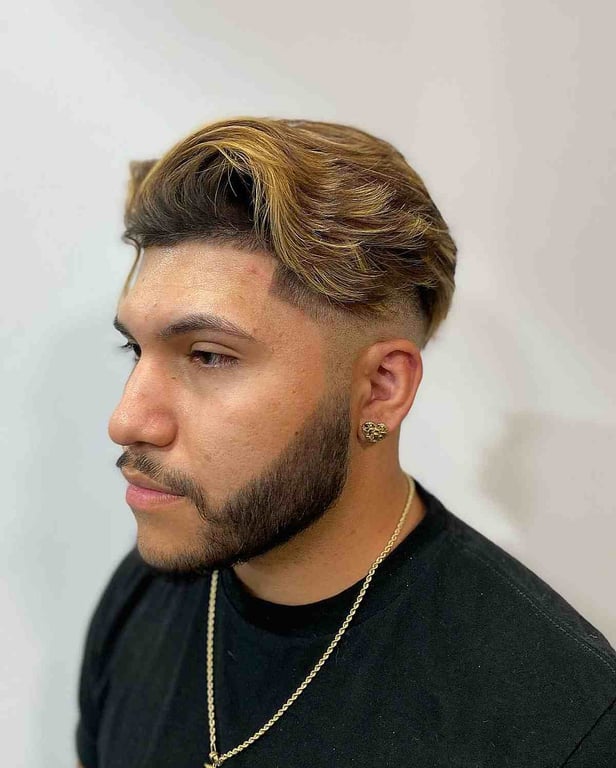 Mid Taper Haircut Highlights
Because of the small sides and longer tops, this style is appealing, modern, and eye-catching.
Dyed highlights are a great way to add color to your hair. Choose a light brown or blonde tone for a more subtle appearance, but use red or blue highlights if you want to feel brave!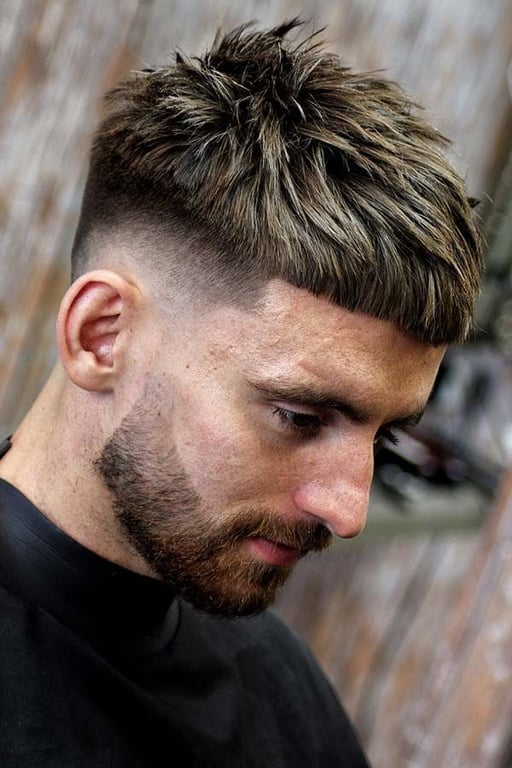 Also Read: 15 Trending Drop Fade Haircut Ideas For Men
Afro Mid Taper Haircut
The wider waves soften into an afro taper and fade, resulting in a neat, professional look.
This style is typically distinguished by a sharply sculpted, thick beard that fades as it approaches the ears.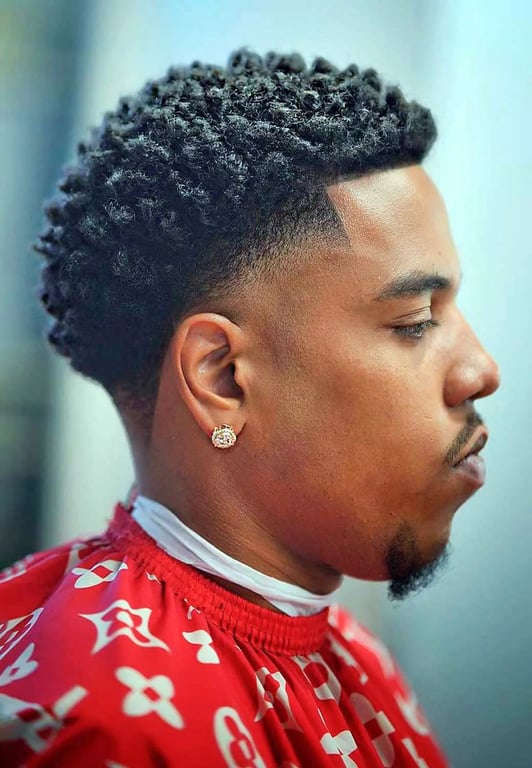 Mid Taper Haircut With Short Hair On Top
This is one of the most popular mid taper varieties and offers a no-fuss cut with short hair on top.
It's clean, sharp, and requires hardly any touch-ups in the morning, but it still has that cool modern edge.
Mid Taper Haircut With Waves
If you have wavy hair, a mid taper haircut will help you highlight it while also making it more manageable.
For a dynamic style, have your hairdresser trim a few curls short, then brush your hair forward or part it on the side.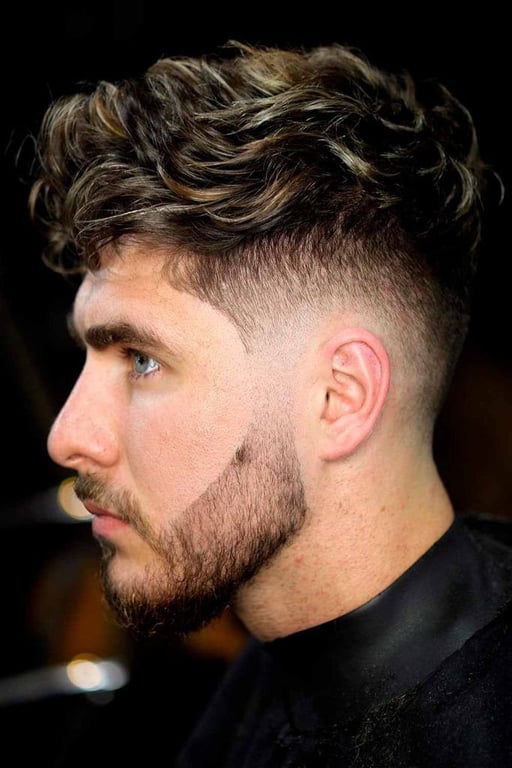 Mid Taper With The Quiff
The quiff is a hairstyle in which the forelock is brushed or gelled upward.
The style dates back to the 1950s, but the mid fade gives it a current, up-to-date appearance.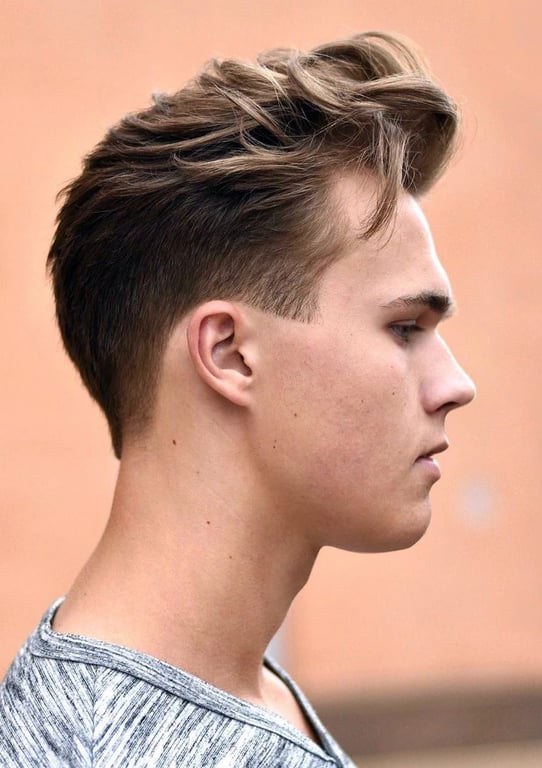 Mid Taper With Design
Adding a design to the taper can help provide a little extra edge to your look and is a very popular hairstyle these days.
To obtain this appearance, go to a qualified barber and request the barber to cut in a straight line with a razor without the guard.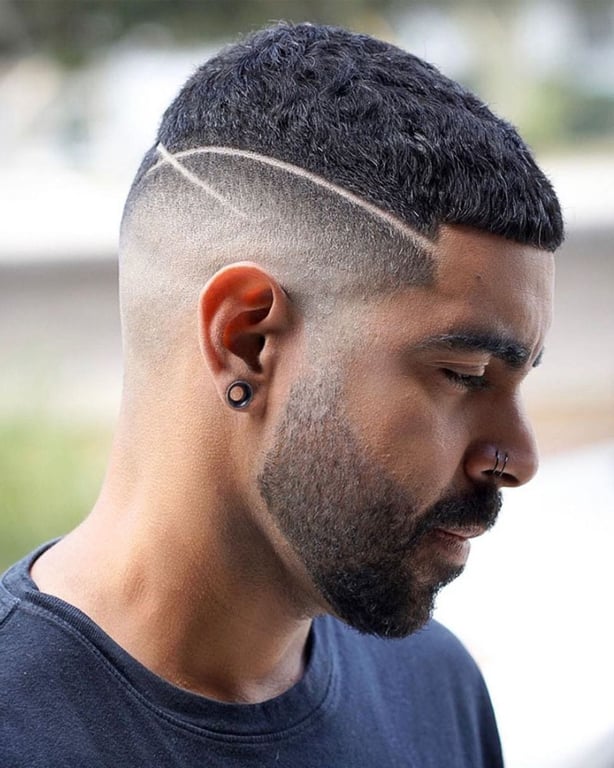 Conclusion
Before your next visit to the barber, choose from the above 15 fantastic mid taper haircuts for yourself.
Reference Link
Mid Taper Haircut-FAQ'S
What Is A Mid Taper Haircut?
In mid taper haircuts, there is a taper at the borders, and short hair continues till down.
It is the midway between a low and high taper haircut.
How To Do A Mid Taper Haircut?
You can do a mid taper haircut by keeping the hair at the border side and back short.
You can also style it with highlights or designs.