The mohawk haircut that earlier was disregarded and became the symbol of irresponsible and carefree teenagers or men has regained popularity, and this time not in the punk way it used to. Famous by the name punk hair, this mohawk haircut has become the talk of the town, and people are ready to try this.
Do you know how this mohawk has bounced back in the fashion industry? It's because trendsetters and Instagrammers have presented this mohawk haircut's modern, youthful, and versatile form. As much as this hairstyle beckons men to try it at least once, so is this haircut considered an unprofessional hairdo because of its buzzed sides and the longer, spiked hair from the front to the back of your head?
This hairstyle soon became the symbol of rebellious and bold men with professions mostly belonging to the art field, like Rockstar's, studios, actors, etc. But times have changed, and if you are looking for a serious makeover, the mohawk will offer you limitless possibilities because the mohawk haircut has developed to suit all men and their preferences.
So, in this article, we are offering you some over-the-top mohawk haircuts for your next dashing look:
Short Mohawk Haircut
Easy to maintain, fuss-free and contemporary, this is what a short mohawk is all about.
This flexible haircut is for everyone who wants a unique look. You can style it in any way possible, like messy, gelled up, side-swept or straight.
This effortlessly manly hairdo is best when you pair this with a beard.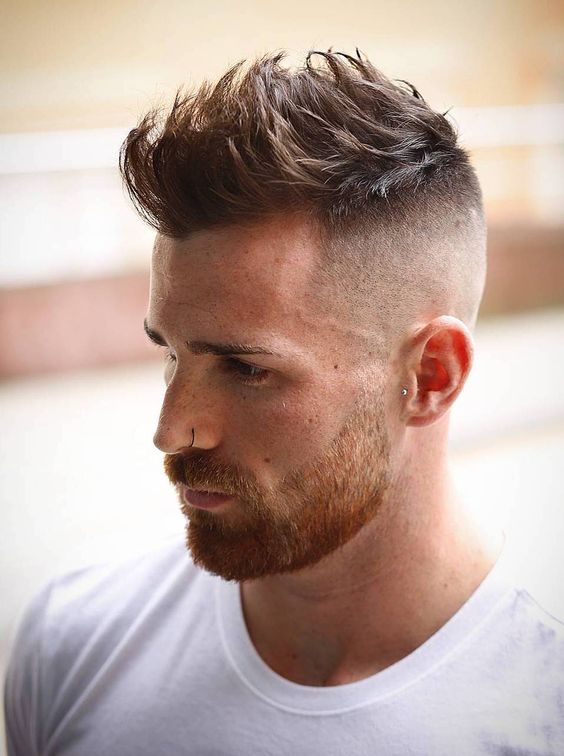 Mohawk Fade Cut
This trendy haircut has startled the audience with its versatile form.
The long hair on the top is a fantastic way to create an approachable look. The added fade is the cherry on top.
This look is making a great noise in men's fashion. So, style your mohawk fade in any desired way and collect all the compliments.
Also Read: Undercut Haircut for Men to Explore This Versatile Cut!
The Undercut Mohawk
The most significant advantage of an undercut is the exact length of hair from all sides.
The mohawk being added to the undercut is yet another masterpiece to give a try in 2022. You can keep the top longer or shorter.
The classic, chic, and exemplary mohawk undercut is an excellent way to amplify your hair game this season.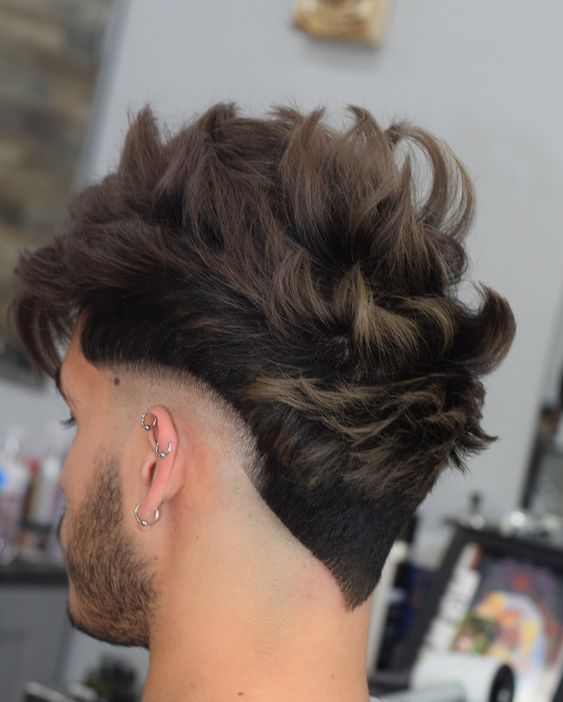 Slicked Back Mohawk
The slicked-back mohawk is the perfect example of a gentleman with a wild look.
Mohawk with slicked back hair is fresh and elegant, offering much-needed attention.
This dapper version of the mohawk haircut is sure to turn heads. Get this hairdo for the most stylish look of the season!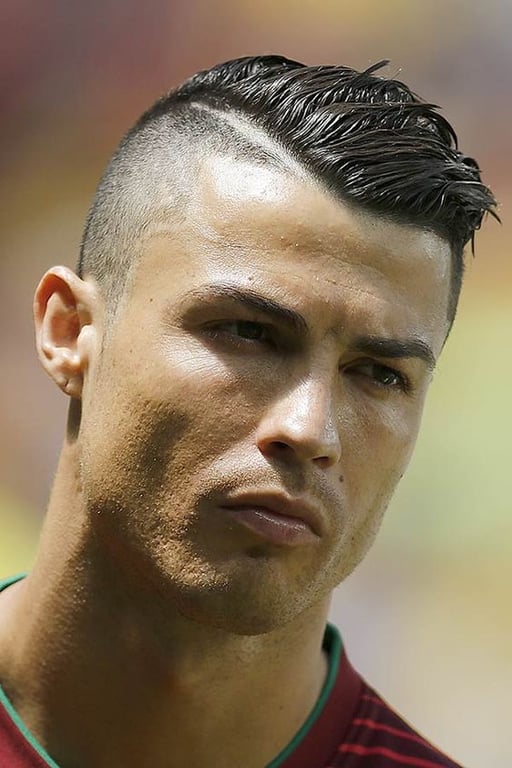 The Curly Mohawk
If you think the mohawk is just for straight hair men, you are wrong because the mohawk is versatile.
Black men with extra curly hair can rock a mohawk haircut with either shaved sides or tapered sides.
The ultimate handsome look can be created with curly mohawk hair, and trust me; you are gonna love it.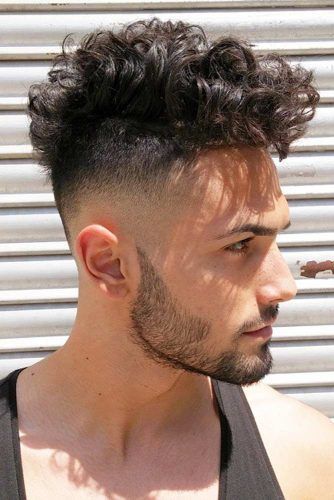 Faded Mohawk For Wavy Hair
The wavy hair adds charm and allure to your dull hair.
A fantastic combination is created when this wavy hair is paired with a mohawk that is slightly disconnected but blends to the side and back.
For a whole day of maintenance, some spraying and gelling are necessary.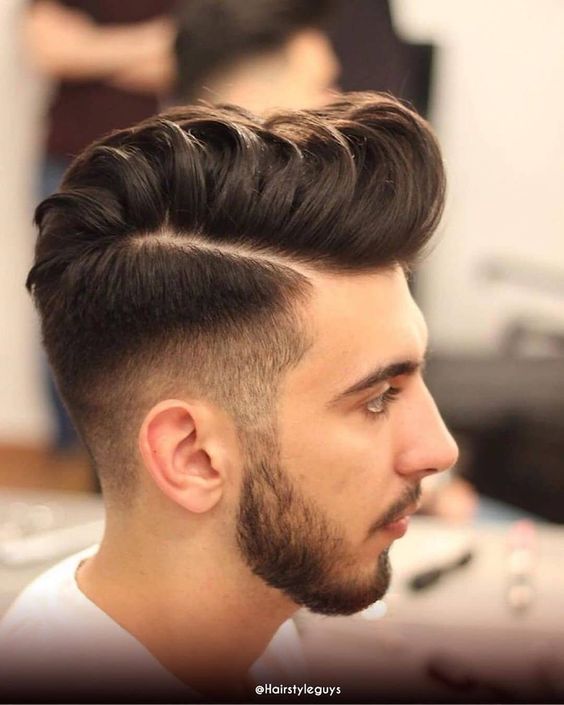 Wide Mohawk Haircut
For a startling effect, the wide mohawk is an impressive way to change your look.
With the added texture and volume, the mohawk looks breathtaking.
Usually, mohawks are considered to be narrow. Still, you will become the center of attention with this wide mohawk.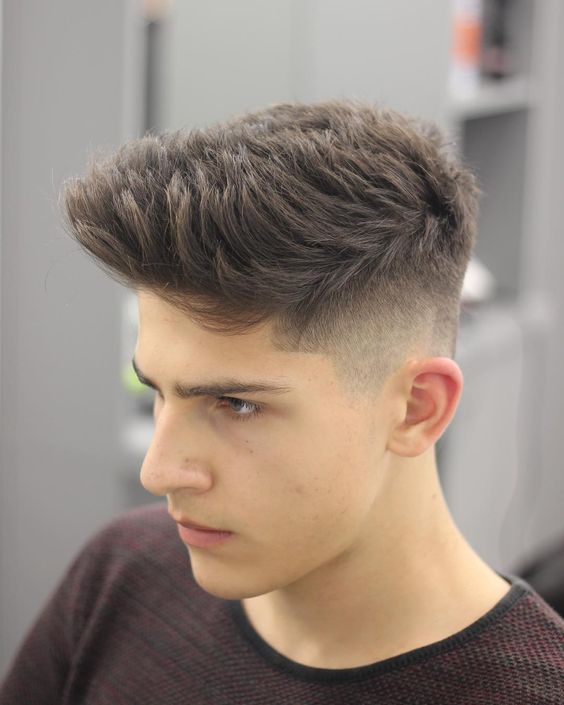 Mohawk Fade On Short Hair
For a rocking and fresh look, a mohawk fade is the best option for short hair men.
The cute spikes with little bangs can add much-needed attention to your short hair.
A mohawk fade is something to think about for a low-maintenance, happy, and stylish haircut.
Mohawk Fade With Design
If you are ready to channel your inner wildness and punk, a design can say it all!
A sure try this season for daring men, some shaved sides or back with a robust design that can be anything you admire.
A refreshing mohawk cut with an attractive design is something worth your time.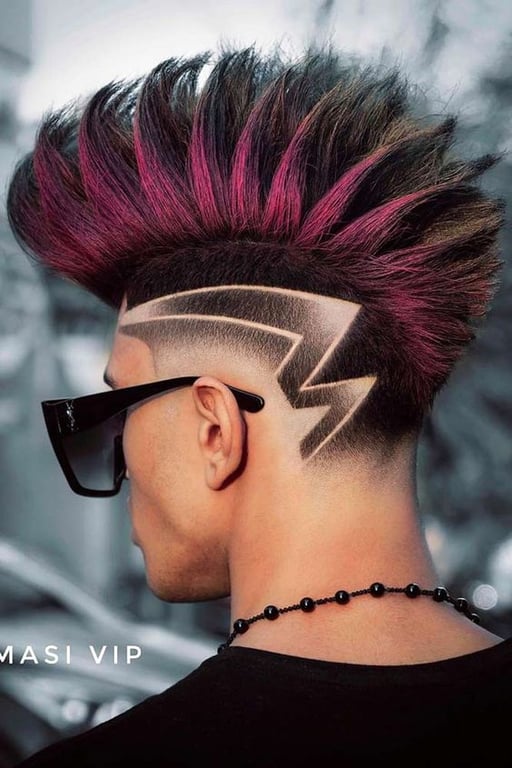 Mohawk Mullet Haircut
Belatedly mullet haircut has become the new, most astonishing invention in the men's fashion world.
Stylists are trying different haircuts to introduce newer versions of the mullet.
This time, go experimenting with a mohawk mullet haircut. And trust me, you won't regret the decision.
The craziest hairdo is ready to speak for itself.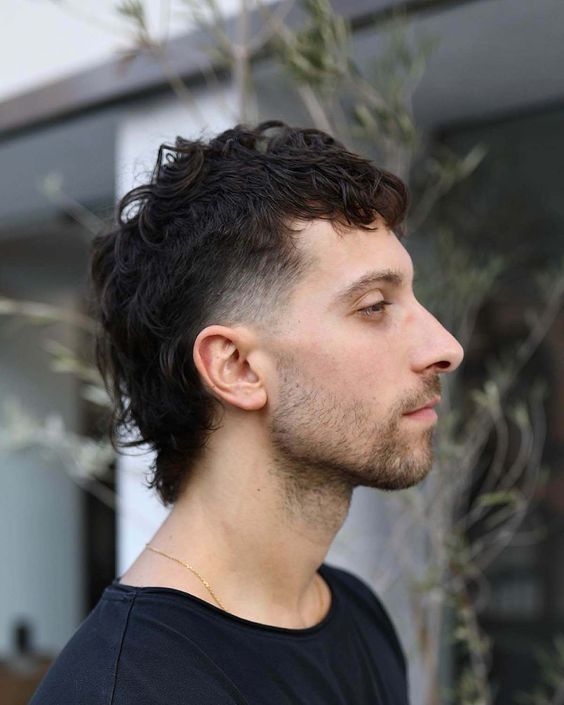 Mohawk Haircut For Boys
The Mohawk haircut is a versatile trending form of hair that is immensely popular among teenage boys and kids.
The faux hawk is for those daring boys ready to flaunt their long hair in style.
Get your kid this stylish and impressive mohawk to rock this season.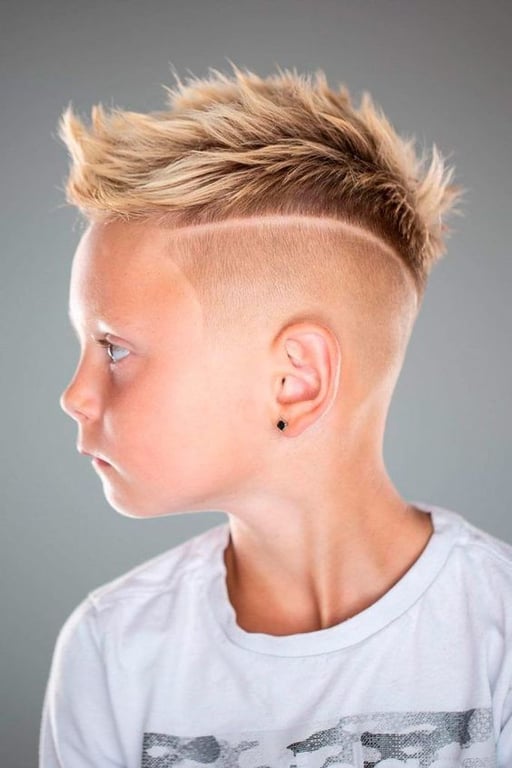 Multi-Colored Mohawk
This daring mohawk is for men with the boldest personality and the touch of modernity.
This insanely out-of-the-world mohawk showcasing multi-colors is a fun way to add beauty to your normal hair.
But remember, enter this hairstyling area only when ready for a fun experiment.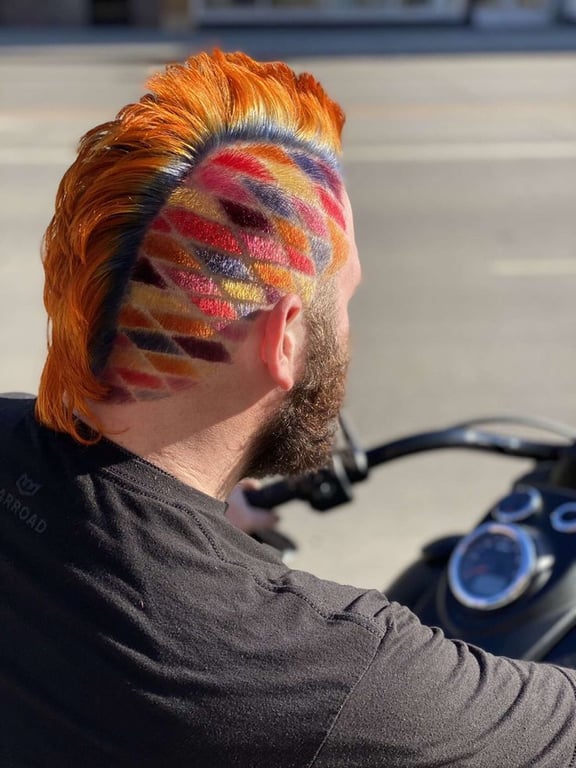 Also Read: Fade Haircut: Get Ready With Your Most Dapper Version!
Buzz Cut Mohawk
The effortlessness the buzz cut offers you is something to look forward to.
The extremely short hair with a mohawk cut is one of the sharpest and edgy looks.
A must-try for busy people to let your hair not disturb you.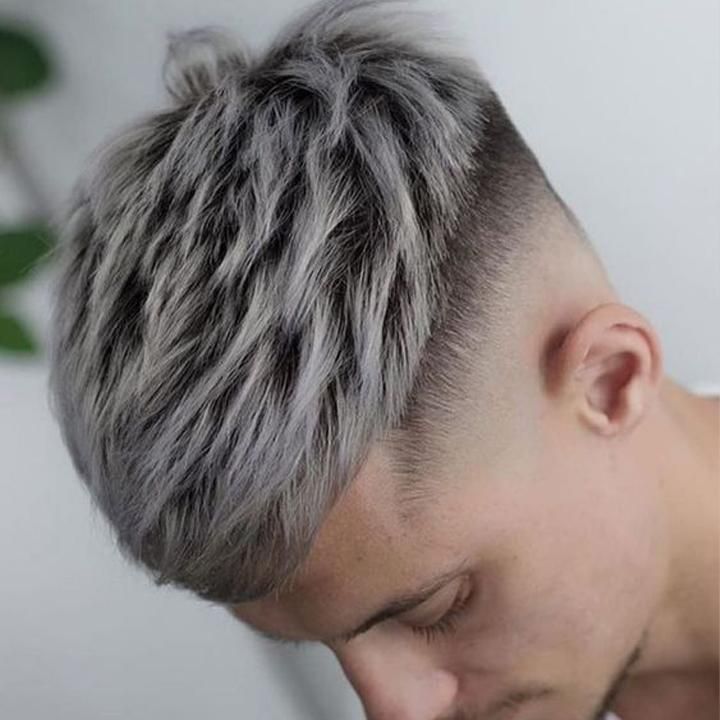 Pompadour Mohawk Haircut
The hairstyle is famous among men with a sharp jawline and thick hair.
Pompadour is the finest yet messiest yet most handsome hairstyle for a man to give a try.
Pompadours with mohawk twists are becoming the new best thing in the fashion world. The hair should be perfectly directed forward for a better look.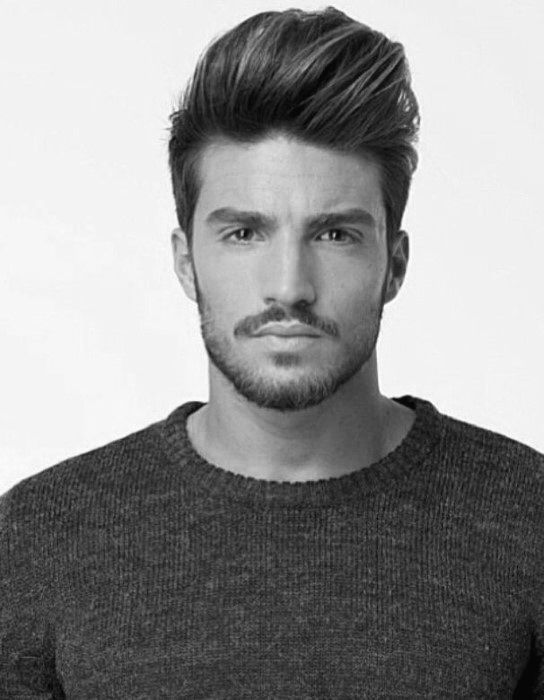 The High Fade Mohawk
The hairstyle will remind you of the Viking hairstyle.
The high fade with extra long hair on the top with spikes or pompadour is something to appreciate.
For wild lovers, this mohawk is just perfect!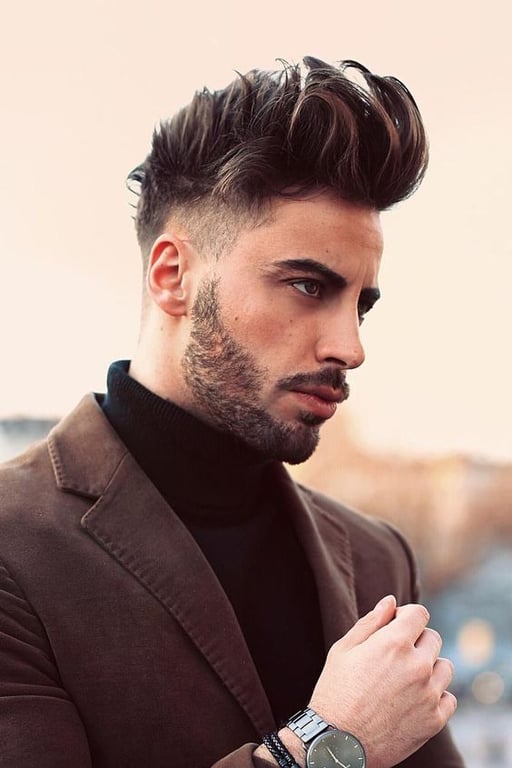 Top 5 Mohawk Haircut For Women
Bolder, wilder, and elegant are some words describing mohawk haircuts when styled on a woman. This aesthetically breathtaking and out-of-the-world haircut is waiting for you, darling. Try them! But remember to go for it only when you are sure and ready to accept the change.
Textured Wavy Mohawk
Ready for the biggest twist in the mohawk with this textured wavy version?
Oh! These messy hairs are wow to look at!
A bold women's go-to style can be this mohawk with the added spikes for the most incredible look.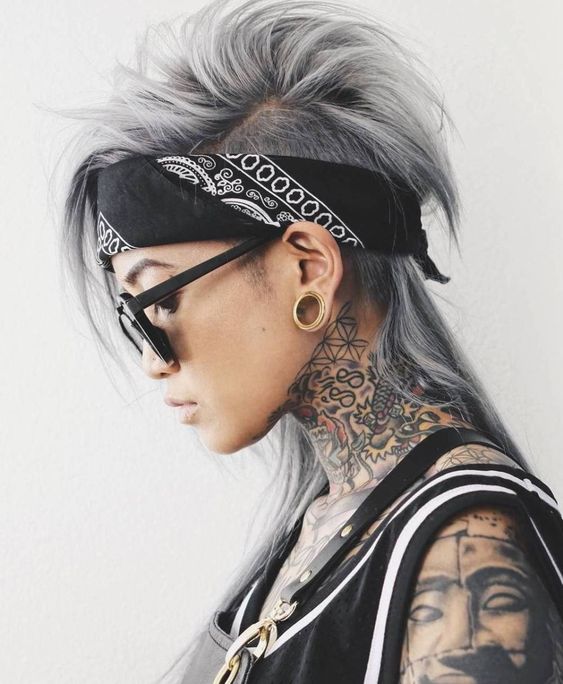 Pink Mohawk Haircut
What better way to rock the bold mohawk with the most girlish color?
A pink mohawk with an extra dimension is all you need to astonish everyone this time.
A must-try for women with wild aesthetics. Go, girl!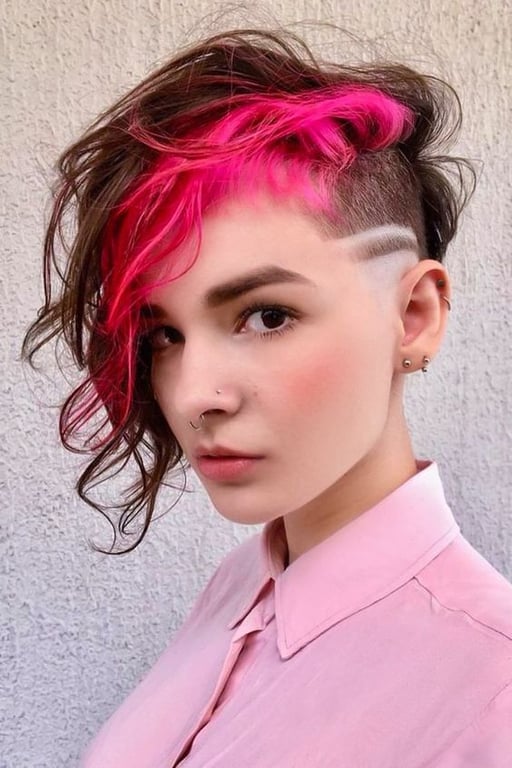 Colorful Mohawk
Mohawk is all about versatility, not just for men but also for women.
If you are all set to surprise everyone and ready to experiment with your hair, adding some colors to it can do the job.
A colorful mohawk is everything crazy.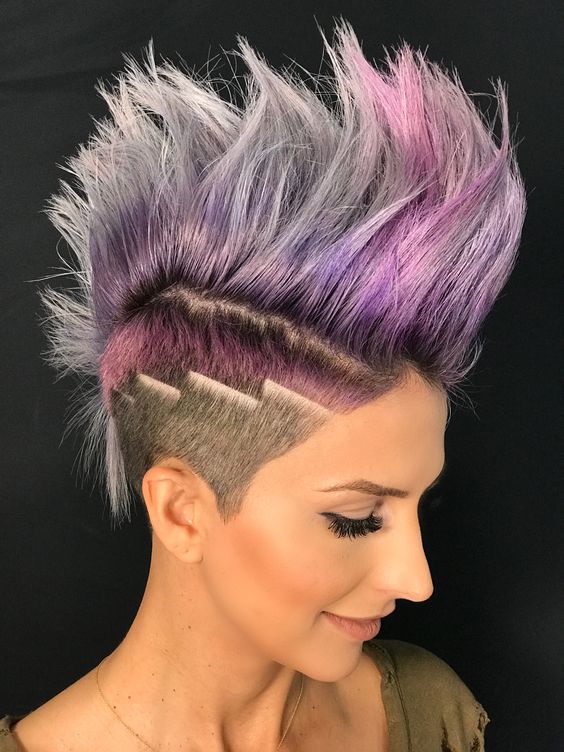 Curly Mohawk
Curly hair, ladies, the mohawk is calling out to you.
The curly mohawk is set to become the next trend in the fashion industry.
Give your curly hair the chance of rejuvenation with the mohawk cut. Remember to ask your stylist to get the style according to your needs.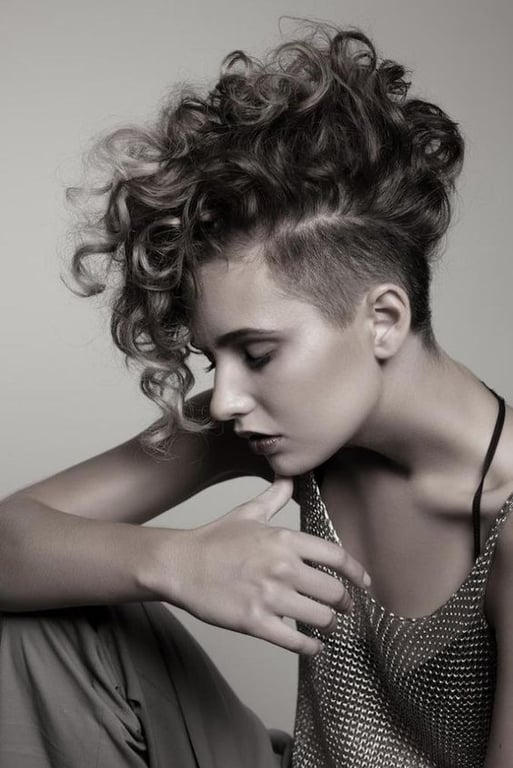 Mullet Mohawks
With mullet, you are gonna make the kickass style statement of the year.
For your refreshing look, a mullet mohawk combination is a perfect way to add charm and pleasantness to your hair.
Get it, lady!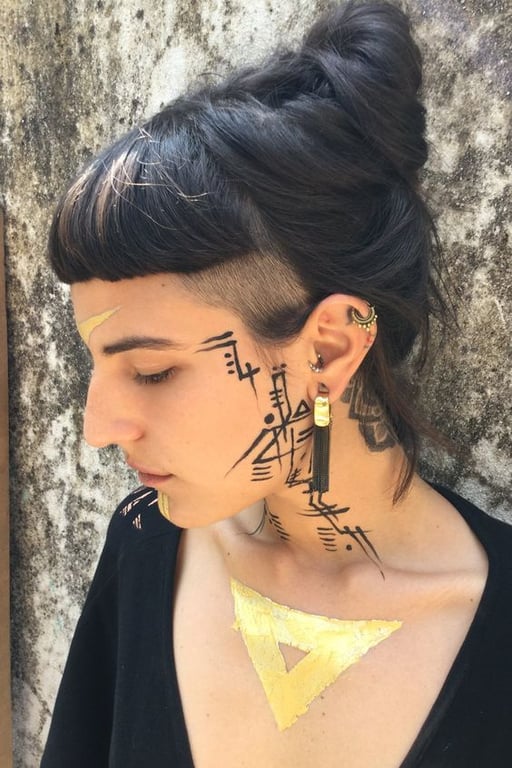 Also Read: Wolf Cut: Get Inspired to Rejuvenate Your Hair!
You can watch the video to see these latest designs on our YouTube channel:
Reference Link
Mohawk Haircut-FAQ's
What Face Shape is Best for a Mohawk?
* Mostly it is ideal for square shaped faces.
* But you also need to understand how your head would look from behind, front and back.
* Only after proper checking, go for mohawk haircuts.
What Does a Mohawk Haircut Represent?
* Basically mohawks are famous among bold men wanting something wild and fresh that suits their personality.
* A mohawk haircut usually represents nonconformity.
Are Mohawks in Style for Women?
* Of course, they are. Mohawks have become a popular choice among women ready for making a bold statement.
* This sharp and immense look can help you win many hearts. Give it a try!
Is Mohawk a Professional Haircut?
* Generally it is not a professional haircut for most men.
* But I would suggest you to go for a more refined and neat look of the mohawk that is a short mohawk.
* Do not style it in a carefree way but style it professionally.
How to Make a Mohawk With Long Hair for Guys?
* Firstly wash your hair, detangle them, blow dry and comb them perfectly.
* Use a hair spray to start cutting the hair.
* Get yourself a razor and shave the sides as per the length and width you desire with the use of tape.
* When you get the perfect mohawk cut, wash your hair again to get the desired look.