What nail shape do you want? Now that's a tough question. You sit there at the salon thinking, what would look good on me? What should I say? To free you from this dilemma, we are going to guide you about all the trendy and suitable nail shapes which are making their way right through every lady's heart. Nail shapes acquiring every nail design is waiting for you!
As much as a nail color matters while getting a manicure, so does the nail shape. Nail shapes define your personality and your aura and give you the confidence to present yourself attractively. Every lady deserves a perfect manicure with the best nail shape enhancing their look and making her feel gorgeous. Just gorgeous!
While visiting a salon, ask your manicurist what shape will best suit you. They, being professionals, can help you decide. But a nail shape is a personal choice that depends upon four important factors, namely, your personal choice, your preference, your occupation, and the ones that you can easily handle, finger shape, nail bed width, and nail length.
Now, if you start searching for nail shapes, you will get more confused than you were because there are myriad nail shapes. Today the world contains nail shapes in countless forms, and deciding the one that is for you is a difficult process. Possibly you can't go through every nail shape, so we are here, in this article, to suggest some very popular, all-time favorite, and trendiest nail shapes that usually suit every lady out there, go on have a look and choose your dearest shape:
Round Nails
The elegance round nail shapes offer are unmatchable. They are one of the most loved nail shapes by many ladies.

If you have shorter fingers, round nails are an exceptionally perfect choice. They have the quality of giving the impression of longer fingers.

They are straight from the sides and have rounded tips. You can have them even if you want shorter nails.

These godsend round nails can be your best choice if your job keeps you occupied most of the time. You can even go for long round nails; they are just mesmerizing!

Since round nail shapes require minimal maintenance and also do not break off easily, no special care is needed in round nails.

Any nude color or even darker colors blend flawlessly with round nails.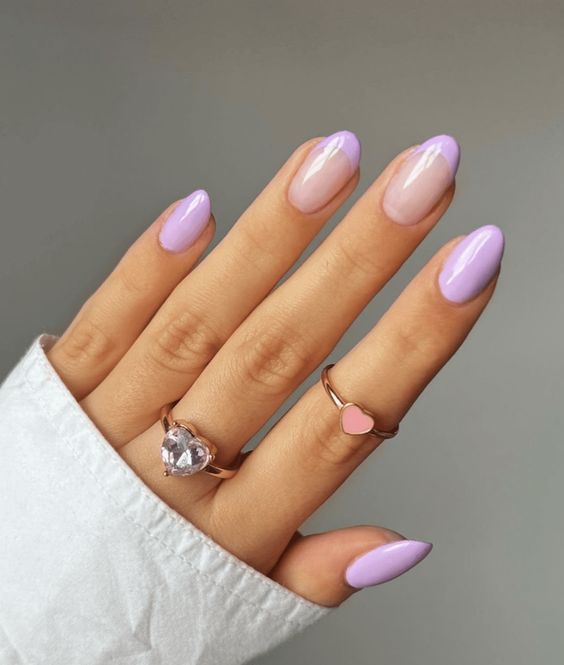 Also Read: Blue Snowflake Nails: Time To Welcome The Winters
Oval Nail Shapes
Lost again? Well, round and oval nails are two very different yet similar nail shapes.

Don't worry because I am not confusing you; just making sure you understand the difference.

Think of the oval as an extended round shape just like an egg. The oval nails are carved on the sides to create an oval look, but in a round shape, the sides are kept straight.

Oval nails are an ideal way to 

elongate the fingers.

 They look great with every color and also are an excellent choice if you are considering some nail art. Just go for it!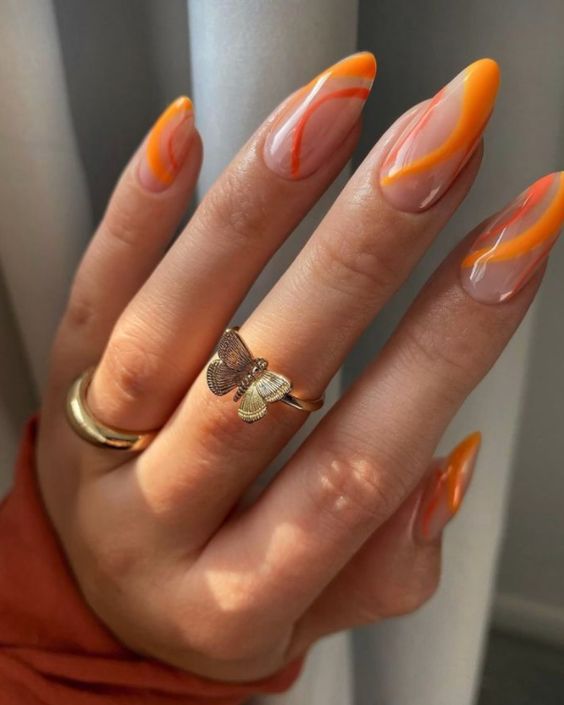 Square Nail Shapes
Square nails are loved by ladies wanting shorter but bolder nails. Because shorter square nails give a modernistic and refreshing outlook.
Square nail shapes as the name suggests are square shaped and are better suited if your cuticle area is narrow and not rounded.
As much as lighter shades blend with a square nail, so do the vibrant, deeper shades. Even XL square nails are popular for giving you a new look.
Give it a try for a unique and revitalizing approach to your nails.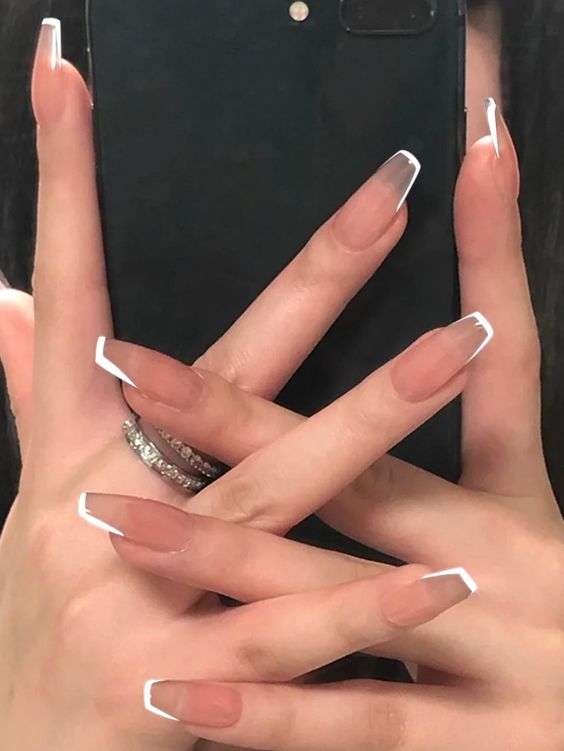 Read Also:- Aesthetic Goth Nails: Captivate With Your Wildness
Coffin Nails
The wildness of coffin nail shapes is best for a wild lady ready for experimenting.
The coffin shape is achieved by making the angles of the sides and squaring off the tips. They look great with acrylics and require salon management.
These celebrity-chosen coffin nail designs are Heidi Klum's and Kylie Jenner's favorite go-to style.
They look extraordinarily beautiful on long nails and help you attain a bolder look.
Darker shades are mostly preferred to add charm to them.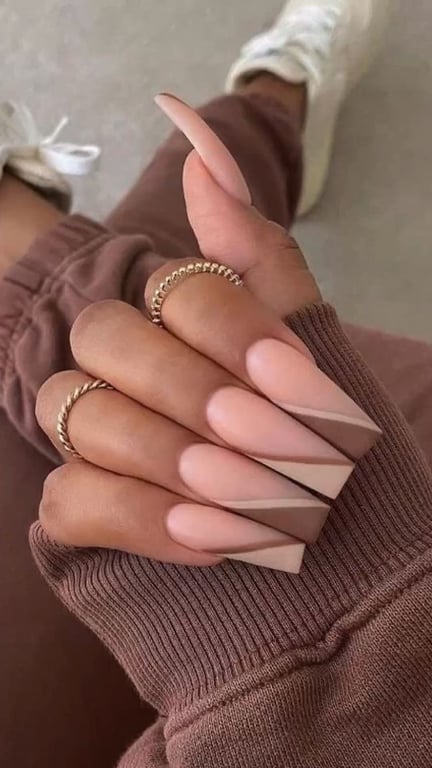 Almond Nails
Ready to add allure and chicness to your mundane nails? Give them the perfect almond nail shape. Even 

Marilyn Monroe

 loves the almond shape.

Almond nail shapes, like oval, are carved from the sides, and the tip is tapered to give the shape of an almond.

It holds better with gel or acrylics, so you need proper maintenance of almond nails.

They shine gorgeously with French tips or any other color of your choice. Worth your time!

Gothic almond nails:

 This newest invention in the almond shape is becoming popular. At the free edge, an arc is cut at about 100 degrees. Basically, the look is provided as of the long avant-garde forms.

Russian almond nails:

 The sides are straight and parallel. At the end of the free edge, the shape is round cut at 130 degrees. The sidelines are of two parts; one is the continuation of your natural nails, about 70%, and the other part is the finishing round-cut edge, about 30%. It is famous for providing a sleeker and offbeat almond look.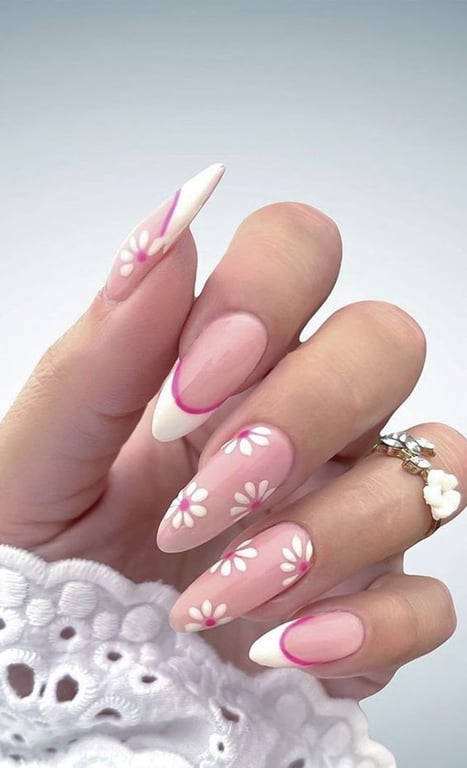 Squoval Nails
An all-time favorite of 

Katy Perry,

 these squoval nails are for everyone.

The nail shape you never thought of is your ideal shape. The squoval nail is for every lady out there.

It is the most

 versatile nail shape

 and combines square and oval nails.

The edges are flat, but the corners are rounded. It fits masterfully on long, short, or broad fingers.

It is effortlessly easy to maintain and does not need much of your attention but will help you gain attention!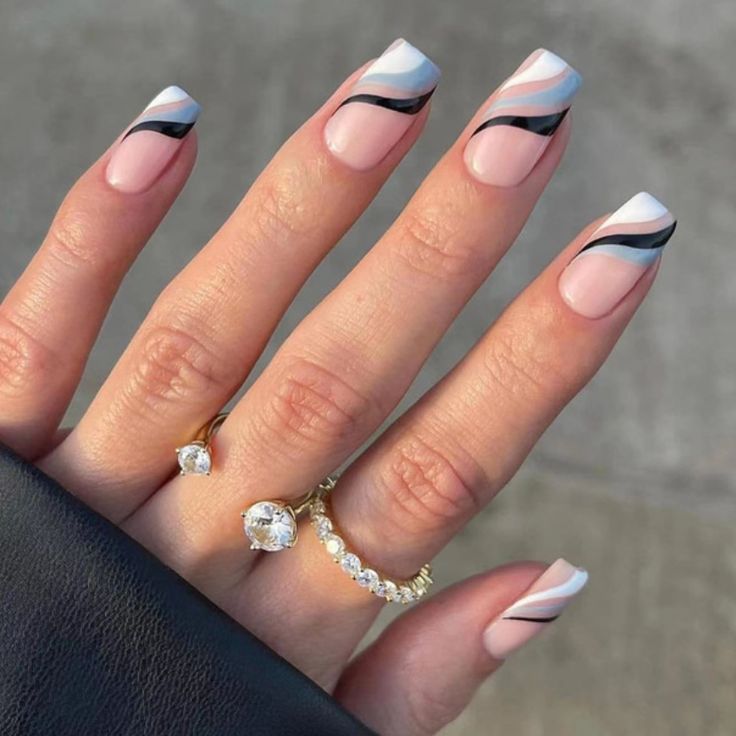 Stiletto Nail Shapes
This daring and super sassy nail shape is popular for its

 dramatic texture and dimension.

Stiletto nails can be done with acrylics or gels only because providing such a shape to the natural nail is difficult.

Celebrities such as

 Beyonce, Selena Gomez, and Rihanna

 have popularized the bold stiletto nails, and now they are ruling.

It is carved much like an almond shape but with long and pointed ends, just like the heels of a scandal. Yes, these are so sharp and bold.

This sophisticated and elegant nail shape can make you the centerfold but demands your constant attention and care to avoid breakage.

Such nails can rock any color, but deeper colors give you a more stunning look.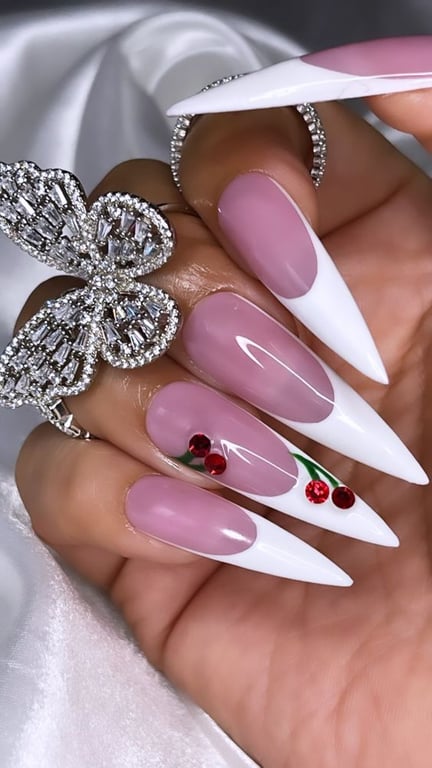 Lipstick Nails
The lipstick nail shapes can be the next hot and happening thing of your life!

If you are willing to set the record high for the statement nail look among your friends, lipstick shape is the one to try.

Like the shape of the lipstick, with one angled side in the form of a straight-across square, is the shape of these lipstick nails.

You can try this but remember they require acrylics or gels, so be ready for the proper care. You can even go for swirled lipstick nails for a unique look.
Ballerina Nails
They are much like coffin nails but not pointed. They are squared off a little to give a ballerina slipper shape. XL ballerina nails are in trend nowadays.
Ballerina nail shapes are a popular choice among celebrities and are becoming a trend.
You can go for them for a change of nail shape. Any color will look great on these nails.
This dramatic and graceful nail shape is absolutely a yes!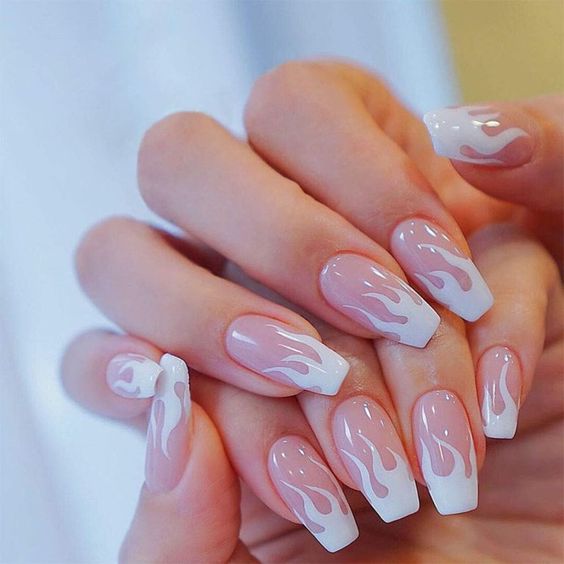 Flare Nails
If you want to add some fun and drama to your nails, flare nails are your answer.
Usually, this nail shape is avoided by ladies because it can restrict your working because of its upward and out shape.
This is one of the craziest inventions in the field of nail shape and is designed in the shape of a duck bill.
You can go for adding any colors, prints, stickers, or bling with these shapes because they are designed mainly for adding fun and happiness to the nails.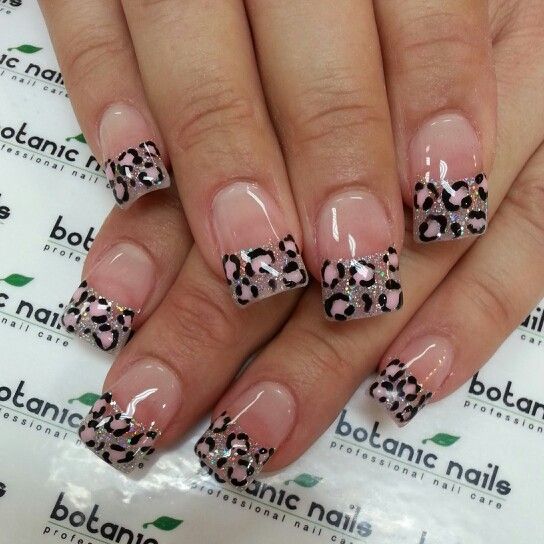 Arrowhead Nails
Arrowhead nails were basically designed to be more creative and fun.

As much as they enhance your look and provide you with a unique version of the nail shape, it is very high maintenance.

The tip is pointed to offer the shape of an arrow a different look.

Bright colors go extremely well with arrowhead nail shapes, but even lighter colors can be fun.

So, if you like experimenting, go for arrowheads, but remember they are easily prone to breakage and may restrict your daily chores.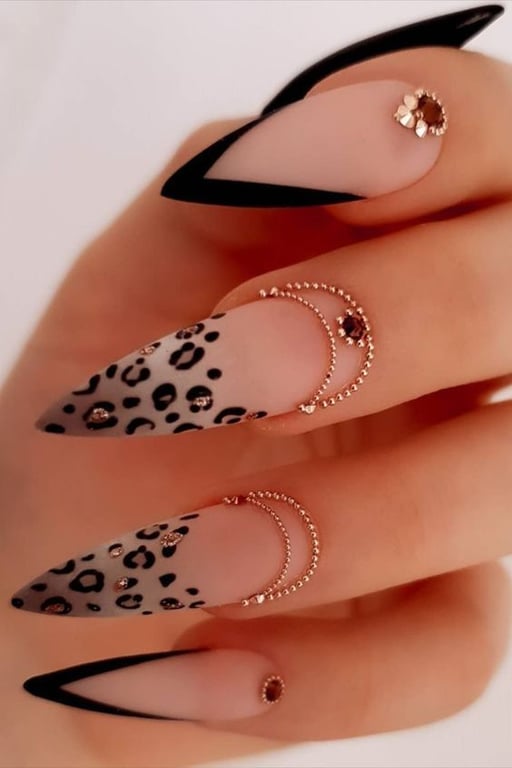 Edge Nail Shapes
This interesting and enticing nail shape is for fashion lovers.
The nails are carved in a way to make a cone-like tip and the middle is raised for a sleeker and finished look.
You can go for this nail shape if you are style-conscious and surprising everyone is your type!
A French tip usually offers a more edgy and sharp look to the edge nails but any vibrant color will also be remarkable.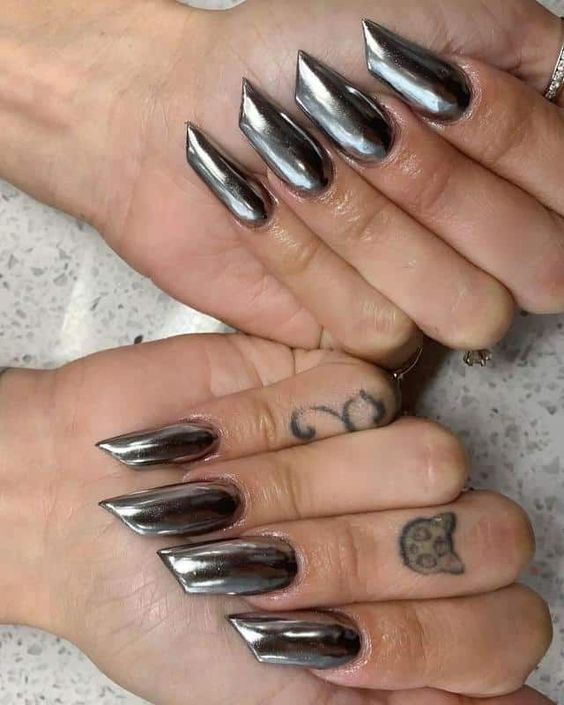 Nail care tips
File your nails gently:

 Always be gentle while filing your nails. Take time, and take your time. Never be harsh on your nails.

Moisturization is a must:

 Your nails also require moisturization. Use a cream to moisturize your nails for shining and healthier nails regularly.

Trim the nails at regular intervals:

 For healthier and longer nails, trimming at regular intervals is an important nail care routine.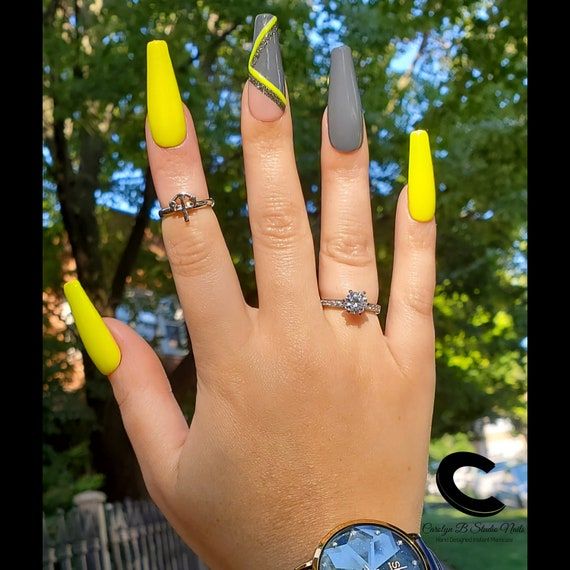 Nail shapes that look best on different hand types
Short or fat fingers:

 Round nails best suit short fingers. This elongates the fingers and also makes the nail beds appear thinner. Even almond shapes can also help in making the fingers appear longer. Consider going for 

round nail shapes for slimming the fingers if you have fat fingers.

 You can go for stiletto or coffin nails for the perception of elongation.

Long skinny fingers:

 For long skinny fingers, square-shaped nails are a perfect choice as it helps in widening the nail bed and looks exquisite.

Long fingers:

 You can use stiletto or coffin nails for an edgy and modern look. Or else square-shaped nails for longer fingers are also a great option.
Read Also:- Classy Black Toe Nail Designs: Time to Level Up the Feet Game!
Reference Link
Nail Shapes-FAQ's
What Is the Hardest Nail Shape to Do?
* The hardest nail shape to do is the stiletto nails. Because it is designed to make a pointed tip that is easily prone to breakage.
* These are the craziest nail shapes to carry as it demands your attention and extra care because of the heel-like pointed tip.
* Also, you need acrylic or gels to maintain stiletto nail shapes.
What Nail Shape Is Most Popular?
* Round nail shapes are a crowd's favorite because these are super easy to maintain, do not demand your constant attention, and also ensure the least breakage risks.
* It suits almost everyone and provides you with elegant nails. If you are a super active person, this nail shape is for you!
What Do You Consider in Choosing the Shape of the Nails?
* Well, there are several factors that you should keep in mind while getting your desired nail shape.
* Your personal choice is the one that soothes your eye, the type of fingers you have whether broader, shorter, or longer, and the type of work you are involved in.
* You can go for longer stiletto or coffin nails if you have longer fingers and almond or round if you have shorter fingers.
* If your job keeps you busy most of the time and managing a tough nail shape is not in your favor, then choose the effortless nail shapes.
Which Nail Shape Is Easiest to Type With?
* Round nails with shorter lengths will help you the most while typing.
* They are easy to maintain, are not prone to break easily, and also will provide the most elegant and chic look. You can go for them.
What Is the Most Natural Nail Shape?
* The most natural nail shapes are the squoval nail shapes because they have slightly rounded edges which fit perfectly well with your cuticle shape.
* They are a versatile class of nail shapes as they suit almost every kind of finger.
Even without a nail color, they look gorgeous.
What Is the Strongest Nail Shape?
* Round shaped nails are the strongest because these are not prone to breakage easily and it is great when kept short.
* So, if you are super busy person and your job requires fast typing or any other, I think round can be the best option for you.
Which Nail Shape Is the Weakest?
* Stiletto nails are weakest because they are pointed and are very easily susceptible to breaking off.
* It is better to avoid such nails if your job requires maximum use of your hands or fingers.
Which Nail Shape Is More Feminine?
* Well, it basically depends upon the type of hand and fingers you have. But oval shaped nails or square nails are considered to be more feminine.
* Generally all shapes are look good but the oval are the ones more feminine looking.
How Can I Improve My Nail Shape?
* The most important part is about cleanliness. Always keep your nails clean and dry.
* Use a nail brush for cleaning underneath the nails.
* Push back your cuticles and remember to moisturize them daily.