Let me jump straight to what the title says, "new year hairstyles". Looking their best is what every women desires and with these new year's eve hairstyle you are gonna look phenomenal. What do you love the most about the New Year? Positivity is the answer you must be searching for. Yes, that's the specialty of the New Year. The excitement, fun, liveliness, and positive vibes it radiates are impeccable. What new can be added to life is what everyone looks for on New Year's eve.
I am here to suggest a way to brighten your New Year's celebrations. Have you thought about how your hairstyle will be in the New Year? If you still need to, start planning now, as this article covers trendy, stylish, and appealing new years hairstyles. Your look should be a treat to your guests, and most importantly, you should love it!
For you to look your best on New Year's eve, hairstyles for every kind of hair are described in this blog. From short to long, fringe to shaggy, pixie to bob, straight to curly, and many more. Every lady out there has unique hair, and it is your hair that deserves the most attention, so style it lovingly. So, scroll down, take a look and choose your favorite because, darling, it's time to rock and roll!
Short Hairstyles
Let's jump directly to the trendiest short hairstyle the blunt collarbone lob.
This stunning hairstyle attracts ladies to chop their hair and become their sassy version.
Believe me; this hairstyle can never go wrong. Just go for it!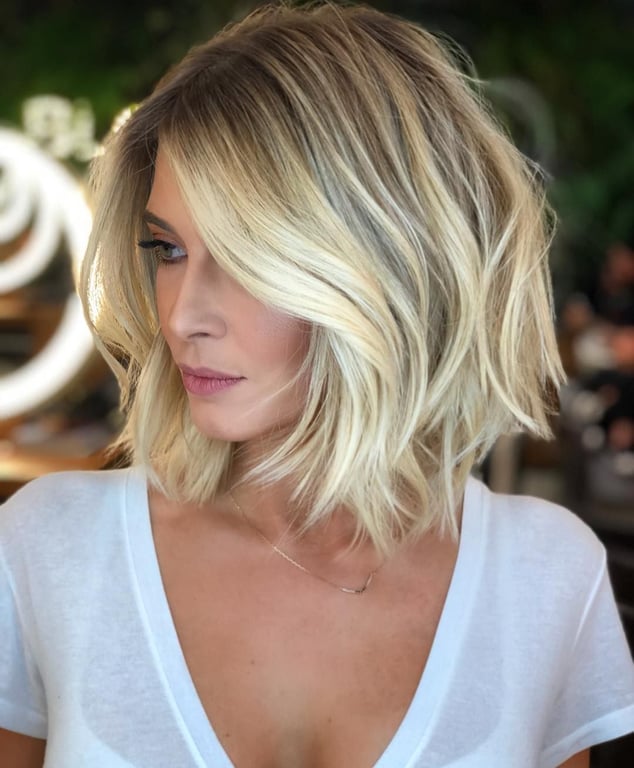 Curtain Bangs New Year Hairstyles
Sounds familiar? Yep, the once-popular curtain bangs are back with a bang!
This new years eve, style your hair majestically and allure everyone with your beauty.
So, What are you waiting for? Those curtain bangs are calling for you!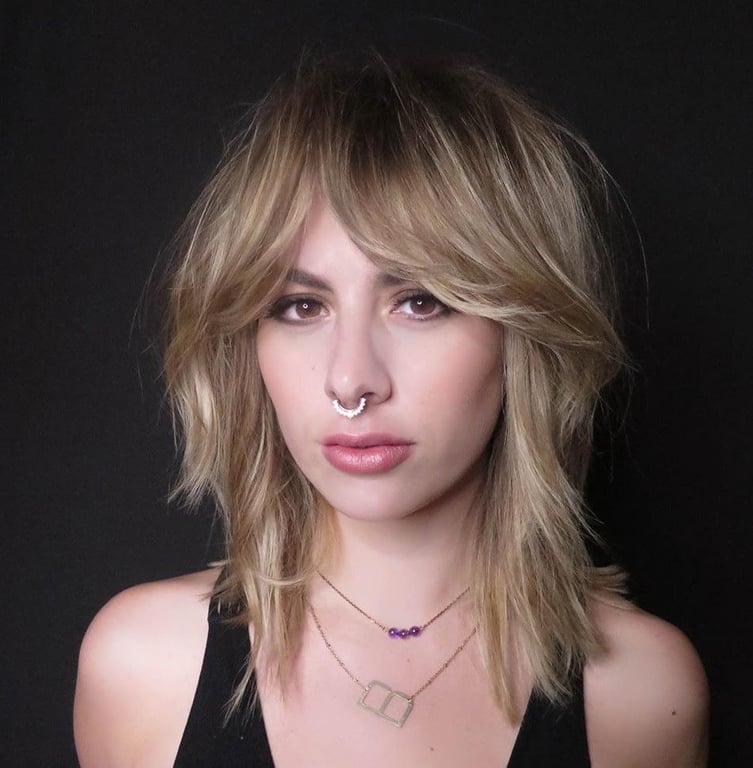 Aesthetic Hairstyles
Sometimes, trying a sober yet stylish hairstyle can be enough to make your look perfect. Just look at

Hailey Beiber

, oh! So pretty!

In the range of aesthetic hairstyles, these baby braids are here to capture everyone's heart.

This cute version of the hairstyle is the prettiest when it comes to new Year's eve hairstyles.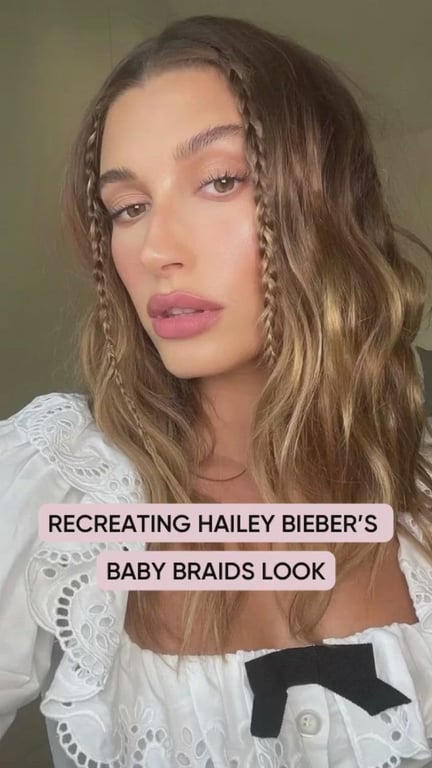 Also Read – Christmas Hairstyles To Make The Holidays Exciting And Lively!
Blowout Hairstyles
The glamorous 1970's vibes are back this New Year and demand your attention.

The blowout hairstyle makes you look gorgeous and offers your hair extra volume.

This luxurious blowout is ready to become the center of attention this new Year.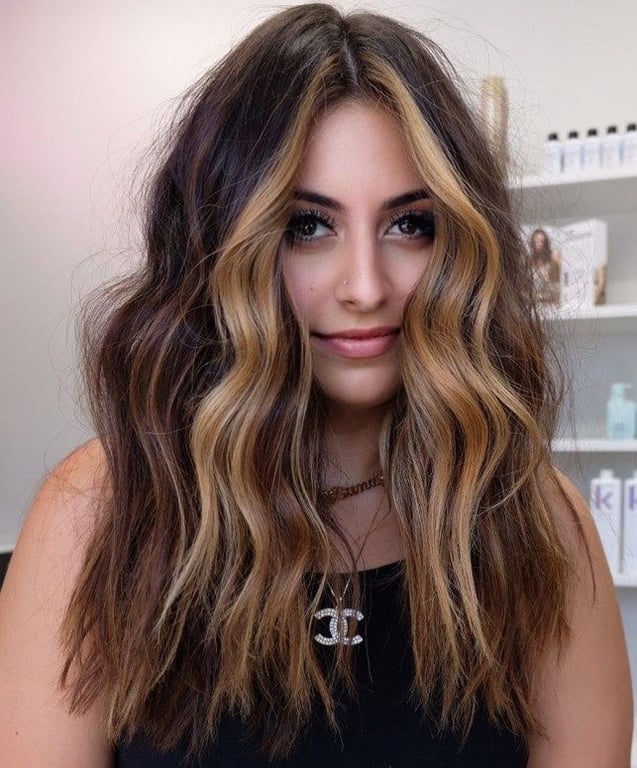 The Butterfly Cut
A butterfly cut can be an ideal option for those searching for freshness this new Year.

The cut is low-maintenance and blesses you with beautiful texture and feathery layers.

This newest version is a must-try!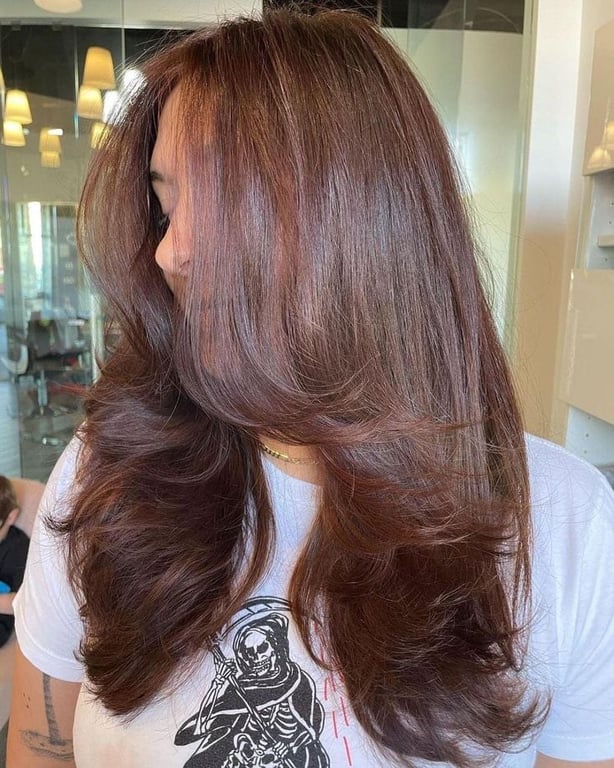 Nye Hairstyles as Layers
Did you see

Chris Appleton's

exquisite layers for the party? If not, scrolling further would be a good idea.

Oh! She looked hot. When it comes to layers, you can never go out of style.

Adding layers and balayage them can be the perfect nye hairstyles combo. Go for it!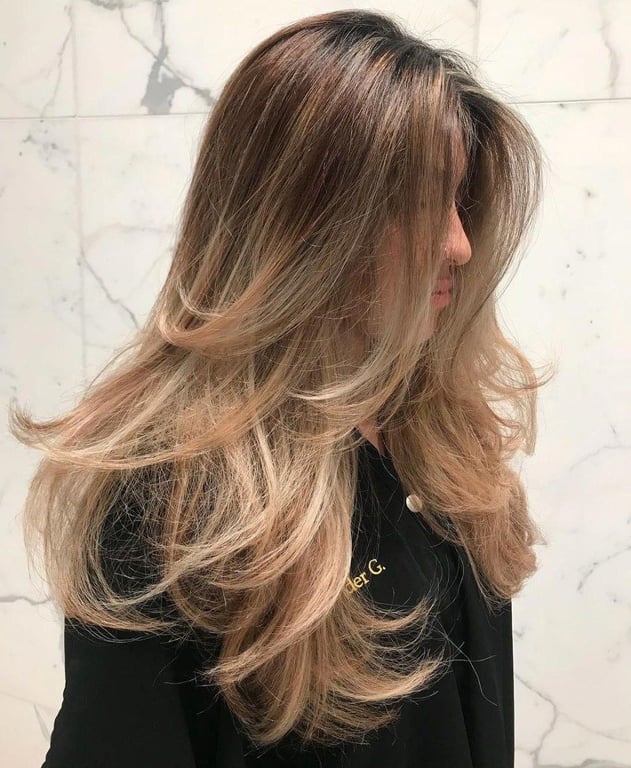 High Ponytail
What better than an elegant ponytail? 

This new Year's eve, go for reminiscing about your childhood days when a high ponytail was the hottest trend.

And 2023 is back with the high ponytail. It's time to show your classy version.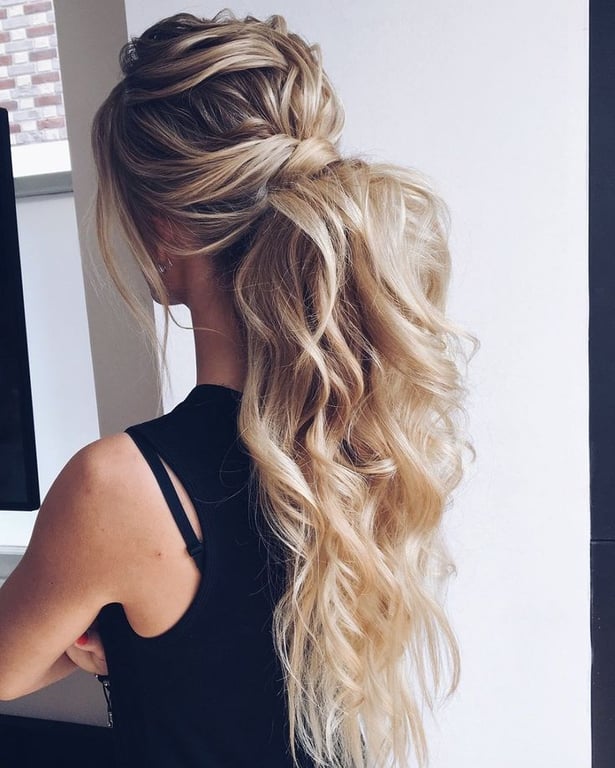 Ponytail Braid New Year Hairstyles
Zendaya rocks every look and makes every lady step out of their comfort zone.

The jumbo ponytail braid she carried was phenomenal, and it's time for you to try this fantastic braided hairstyle.

No doubt, it is unique and stylish.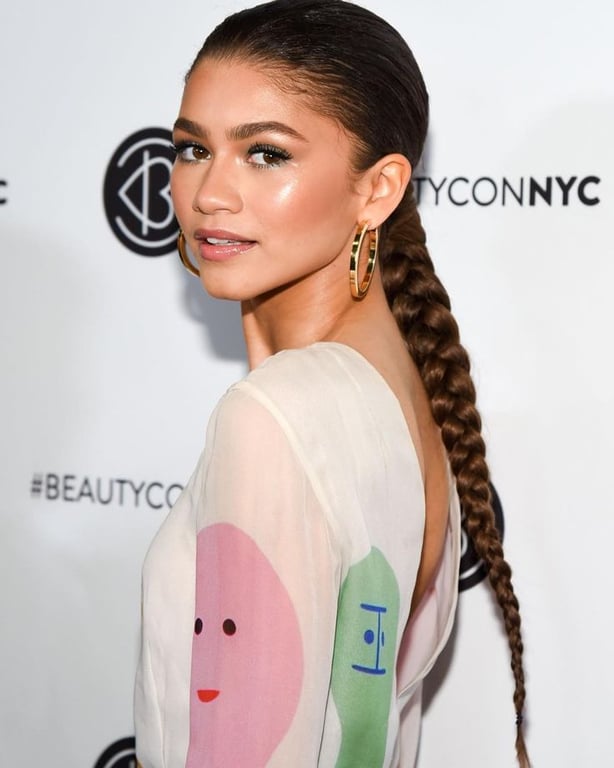 Hairstyle for Black Girls
For this

New Year's eve hair, black girls could try the bolder version of the stunning four cornrows.

Tie all four cornrows into one ponytail, and you are ready to rock it!

This beautiful hairstyle can be the perfect way to welcome the New Year.
Braided Mohawk Hairstyles
How about adding long curls to your mohawk? New year hairstyles are always the ones very elegant but this time try the wilder version.

This stylish hairdo is unique as well as jazzy. Black women can try this hairstyle for a striking look this New Year.
Wolf Cut Hairstyles
The versatility of a wolf cut can be best portrayed when styled correctly.

So, if you have medium hair and are looking for something graceful, a wolf cut is the answer.

It's time to bring some awesomeness to the dull hair!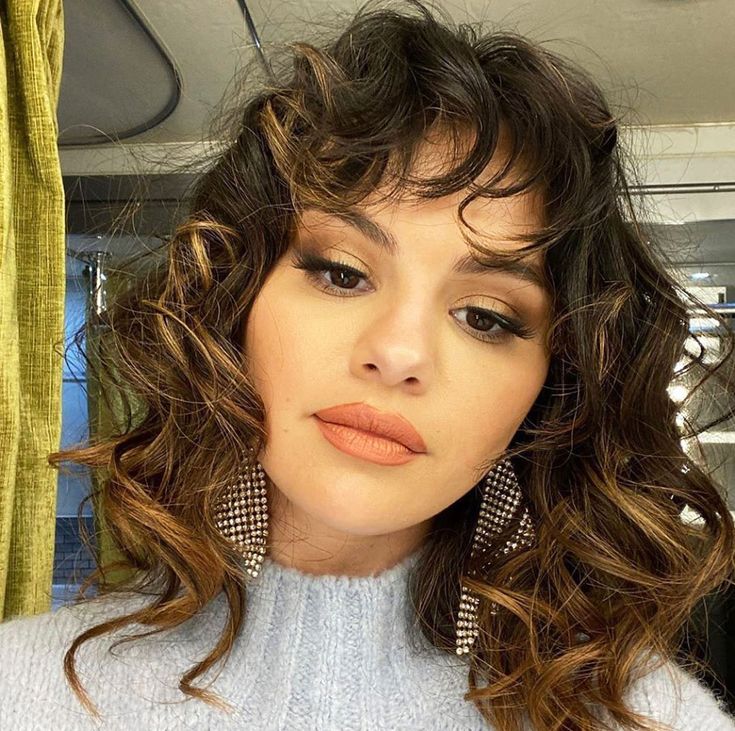 Also Read – 20 Caramel Balayage To Become The Ultimate Fashionista!
Sleek Braided Ponytail
Gigi Hadid

took her Instagram on fire with this sophisticated and aesthetic sleek braided ponytail.

They are so versatile, effortless, easygoing, and always fresh.

This new Year's eve, surprise everyone with your simplicity. Add some jewels to your look to enhance the look.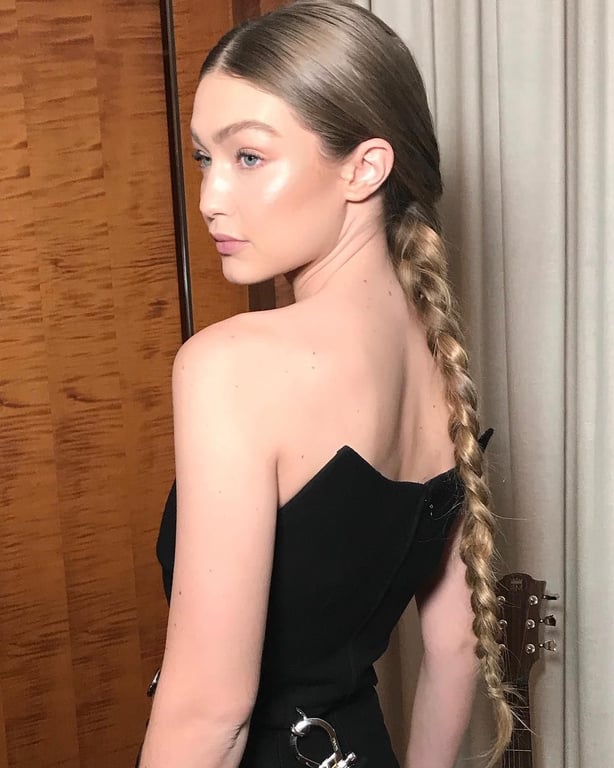 Elegant Bun for New Year Hairstyles
Buns never go out of fashion; the chichness it offers you is unimaginable.

Add a hair jewel to amplify your look. Also, let one or two strands of hair fall from the front for a romantic look.

The bun can be your New Year's eve hairstyle in the most artistic manner. Go for it!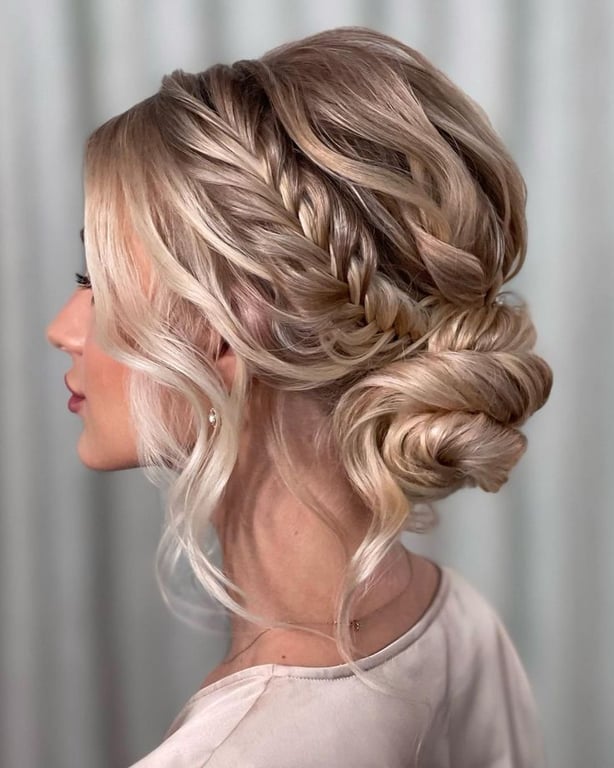 The Alluring Rose
If you are a fan of arts and fashion, combining them can be beneficial.

This fairytale-designed hairstyle is like living as a princess.

Ask your hairstylist to form a rose and leave the rest of your hair flowing.

If you like, hair coloring can be an option. It looks great and, yes, charming!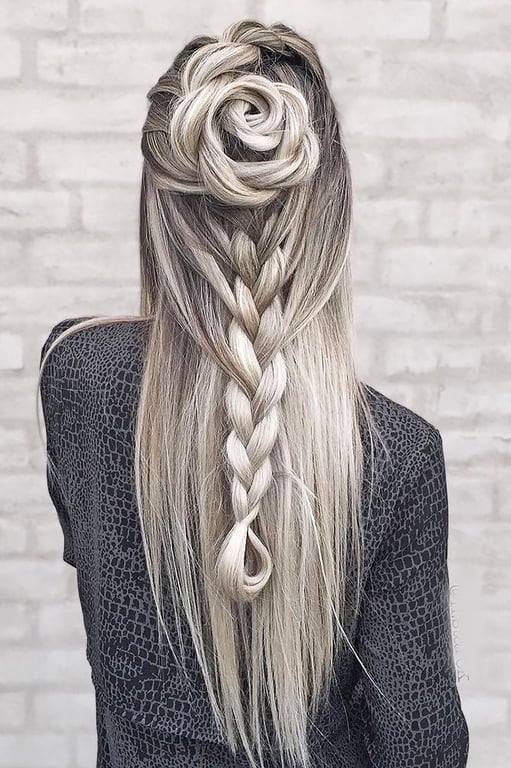 Sleek Retro New Year Hairstyles
This glam look is sure to turn heads.

The sleek, finished, and graceful retro look with a side partition can be the best you have tried.

For New Year's eve, this hairstyle is just perfect!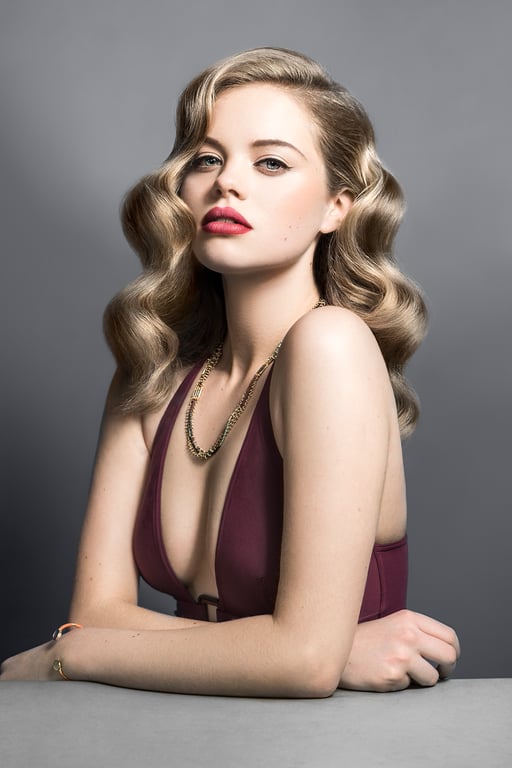 French Braids for Short Hair
This hairstyle is for ladies with shoulder-length hair.

Make French braids from both sides to get an impressive look.

This hairdo offers you a unique and graceful new year look.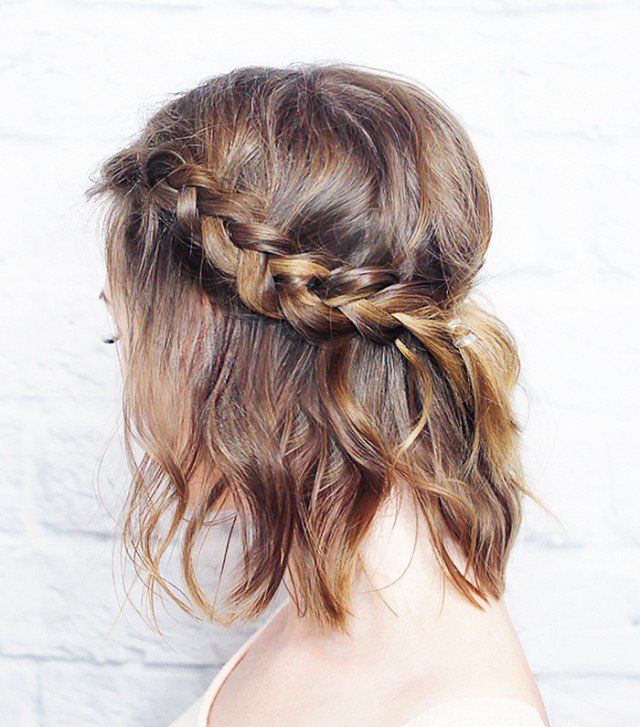 Bob Hairstyles for Black Women
The trendy cobalt blue blunt bob is the most daring hairstyle in the range of bobs for black women.

Ditch those mundane hairstyles you have been carrying for so long; it's time to present the lioness you are!

This bold and beautiful bob hair with a touch of cobalt blue mesmerizes. A must-try!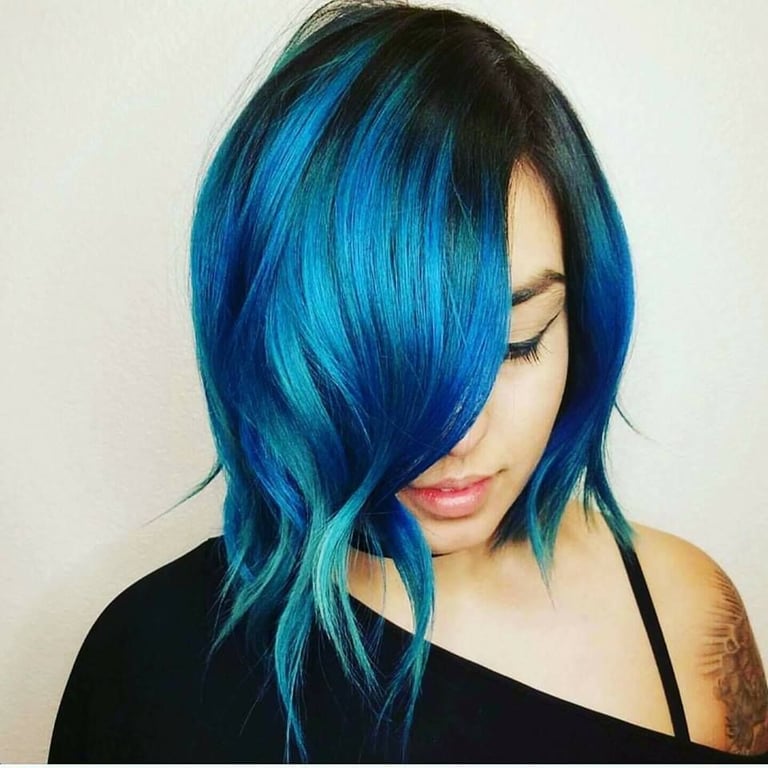 Knotless Braids Hairstyles
Black women can try this new Year's eve hairstyle and catch everyone's attention.

The sassy and hottest version of knotless braids is the loose curls with long knotless braids.

Make knotless braids and leave the ends curling to get a fancy and stylish look.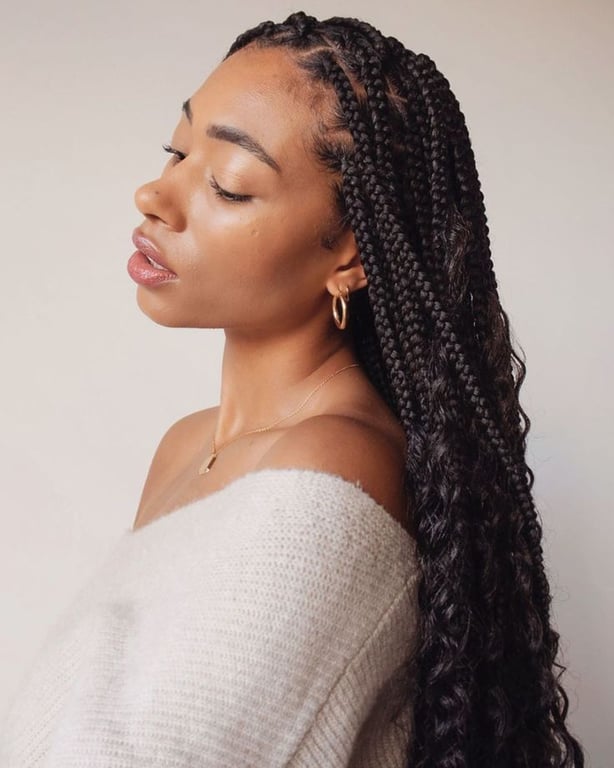 Hairstyles for Greasy Hair
What about a fancy bun to get the illusion of perfect hair?

Sometimes your hair is greasy, and it's party time, not to worry because a stylish bun never goes out of fashion and looks exquisite.

So, whenever you are in doubt, the bun is your answer. Remember to add some jewels to magnify your look.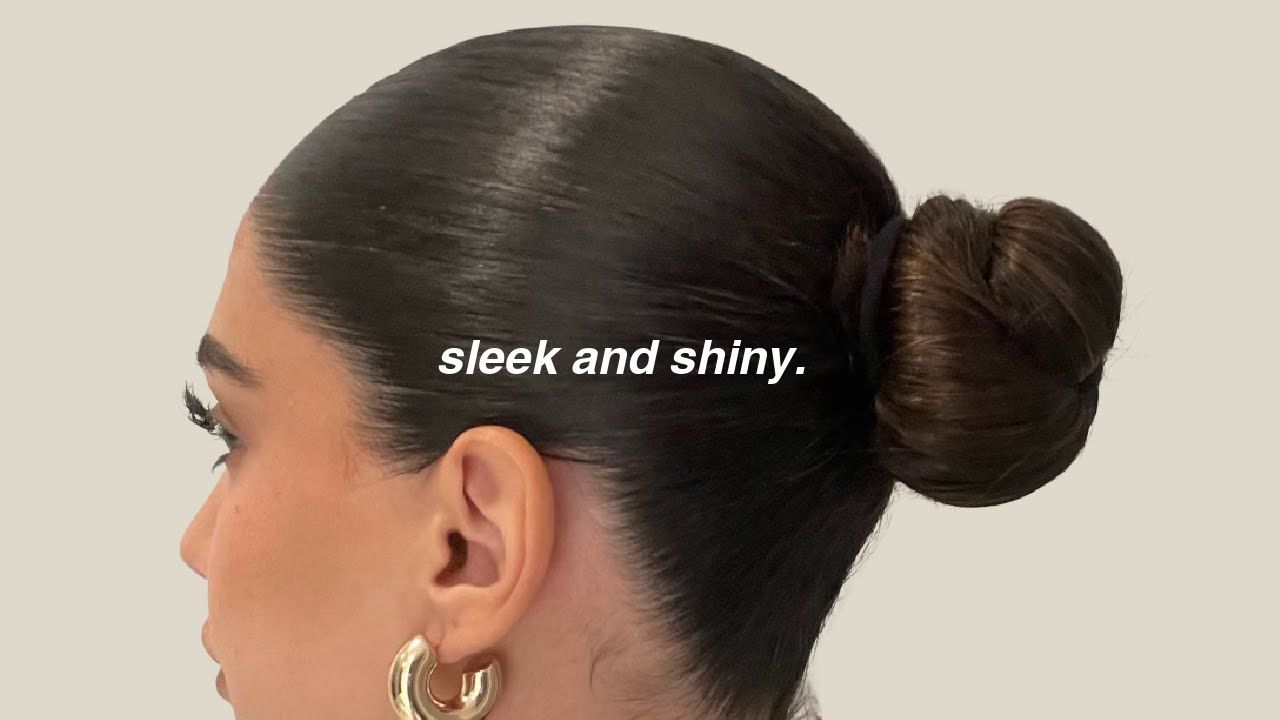 Cute Hairstyle Ideas
Add the cuteness of pins to style your adorable look for the New Year.

It's time to enter the new year with that cute hairstyle you are adorning.

Cute little pins are enough to make your new years eve hair super pretty and worthy!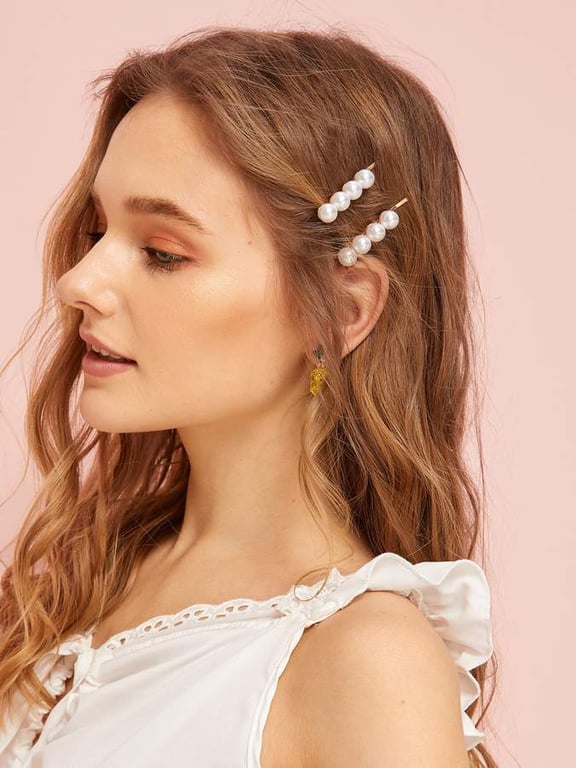 Black Baby Girl Hairstyle
Adding beads to the box braids can be an excellent idea for bringing charm and cuteness to your little princess.

This new year's eve, adorn your baby girl in this lovely hairstyle. A must-try!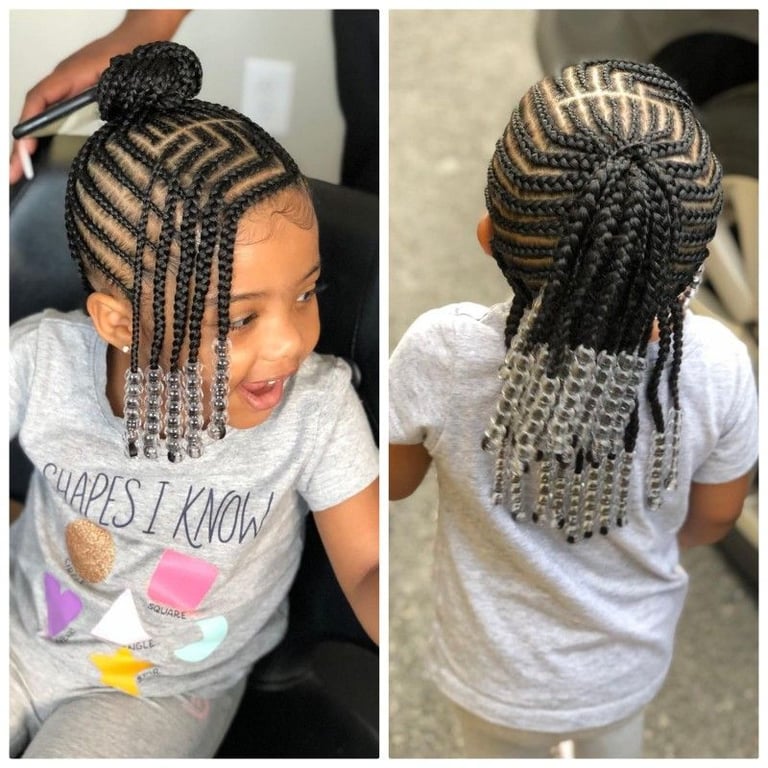 Mushroom Blonde Hair Color for 2023
A touch of ash highlights and light brown gives you a distinctive look for the year.

Modernity and class come side by side with this hair color. New year hairstyles looks amazing when styled with trendy hair colors.

Try this trendy hair color and style it in waves to enhance its effect. So gorgeous!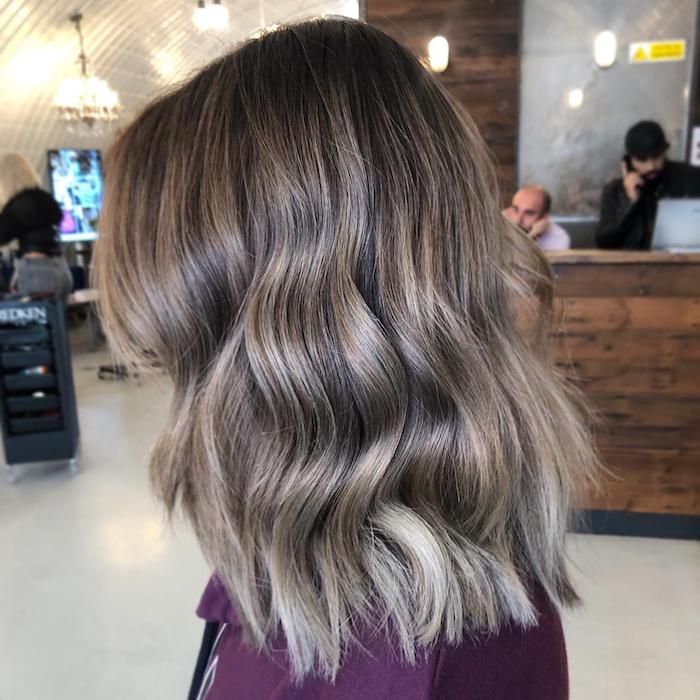 Lilac With Straight Hair
This overwhelming hair color will make your guests speechless with its beauty.

Lilac is a gorgeous and unique color. Welcome, 2023, with the most loved and sumptuous.

Ladies, ready for experimenting, should give this a try!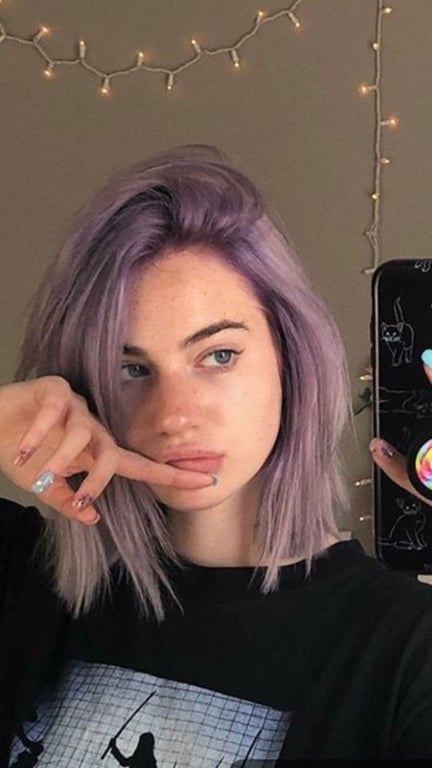 Also Read: Blonde Highlights for Your Next Exquisite Look!
The Shag Hairstyle
You must have heard "new year, new me." So, lady, the time has come to ditch your regular cut and go for this super classy and voluminous shag cut.

This impressive hairstyle is sure to become your favorite in no time. In the range of new year hairstyles, this is on top!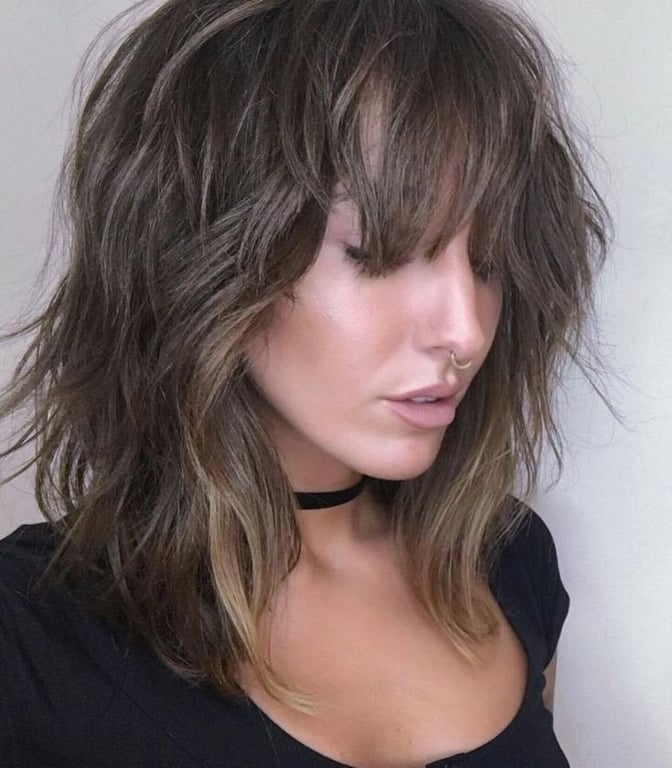 Wet Look
Here comes the all-time favorite of many ladies, the wet look.

There has not been a time when this has not been in the trend, year by year; the wet look ritual goes on!

So, if you have yet to try this, this is the time. Just go for it!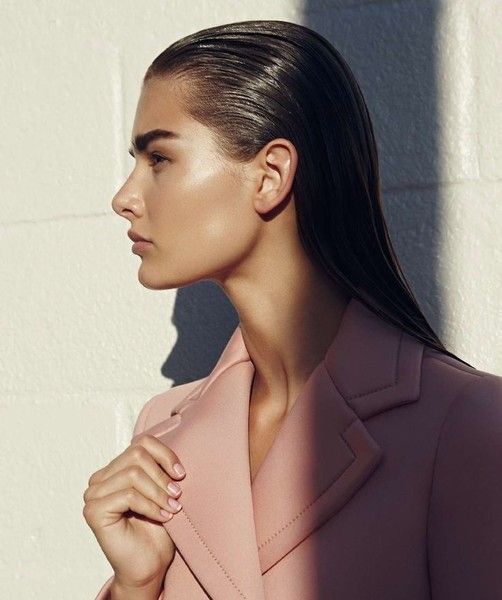 Reference Link
New Year Hairstyles-FAQ's
What Hairstyle is in for 2023?
* There is a wide range of popular hairstyles for 2023.
* These are the trendy ones, shag cut, butterfly cut, wolf cut hairstyles, and blunt lob. The list goes on.
Is Short Hair in for 2023?
* Short hair never actually goes out of fashion. Every time it comes with a different hairstyle to rock on the floors.
* Even for 2023, short hair is a hit. Go through this article to find out how you can style short hair.
Is Curly Hair in Style for 2023?
* Curly hair is a treat to the eyes, and welcoming the new year with this fantastic hairstyle can be your best decision.
* Curly hair is a yes for 2023.