When it comes to beauty and health, we want the best. So what do you think is the best and the most preferred beauty and health offering manicures for our hands? Ever heard of a paraffin manicure and how it is an ideal way to help boost the moisture, smoothness and longevity of a perfect-looking hand? Yes, paraffin has provided immense benefits to the fashion world. When this paraffin wax was started to be used as a manicure item, it came to be known as the ultimate best thing you can ask for. Besides, giving your hands the best look it also offers you nail care benefits.
Nowadays, most people are looking forward to a paraffin manicure. But before you get one, it is always mandatory to know everything about the manicure, its benefits, precautions, and all the other necessary points. So, in this article, we present all the information regarding a paraffin manicure. Go ahead, read the article and grab everything you have been searching for.
What is a Paraffin?
Paraffin is commonly known as paraffin wax. It is derived from beeswax, and petroleum is colorless, odorless, and tasteless. It is an oily substance that helps in retaining moisture and smoothening. Paraffin wax started to be used as a manicure item because it seals the moisture in your skin and heals the cracks and dryness. It is regarded as the best hydrating and smoothing product, which helps in keeping the hands fresh and young.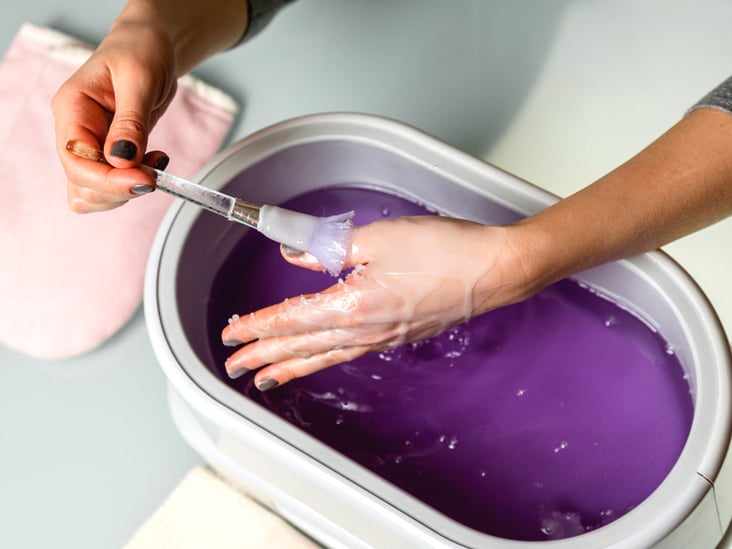 Also Read: How to Get Rid of White Spots on Toenails: Some Healthy Tips to Follow
Benefits of Paraffin Wax
Paraffin wax is used in heat therapy as it helps in relaxation.

It increases blood flow and decreases joint stiffness. It helps in relieving pain in sore joints and muscle spasms. 

Paraffin helps in opening pores and also removes dead skin cells.

It is often used as an exfoliating agent which deeply cleanses your skin and makes it healthy.
What is the Difference Between a Standard Manicure and a Paraffin Manicure?
A standard manicure mainly focuses on providing relaxation. It helps boost blood circulation and cleans mostly the fingers. The main aim of a standard manicure is massaging. While a paraffin manicure heals dryness and cracks, it locks the moisture in the hands and keeps them fresh and healthy. Paraffin wax treatment benefits people who have arthritis, fibromyalgia, and other joint issues. The wax helps in the increased movement of joints and regains elasticity.
How is a Paraffin Manicure Performed?
This process demands your attention and patience as it takes some time to perform.

Firstly, your hands are dipped in hot paraffin wax or brushed on your hands.

The wax is often mixed with essential oils like lavender, peppermint, or tea tree.

After some time, the wax is cooled, and then the manicurist peels this off.

After this, the procedures of a standard manicure are followed, which includes cleaning, shaping, and buffing the nails. 

Hands and fingers are massaged properly to lock the moisture in them.

Nails are trimmed, cuticles are pushed back, and nail polish is applied.
Also Read: DIY Nail Strengthening at Home
How to Do a Paraffin Manicure at Home?
INGREDIENTS REQUIRED- Paraffin wax, a microwave bowl, plastic gloves, essential oils and a towel.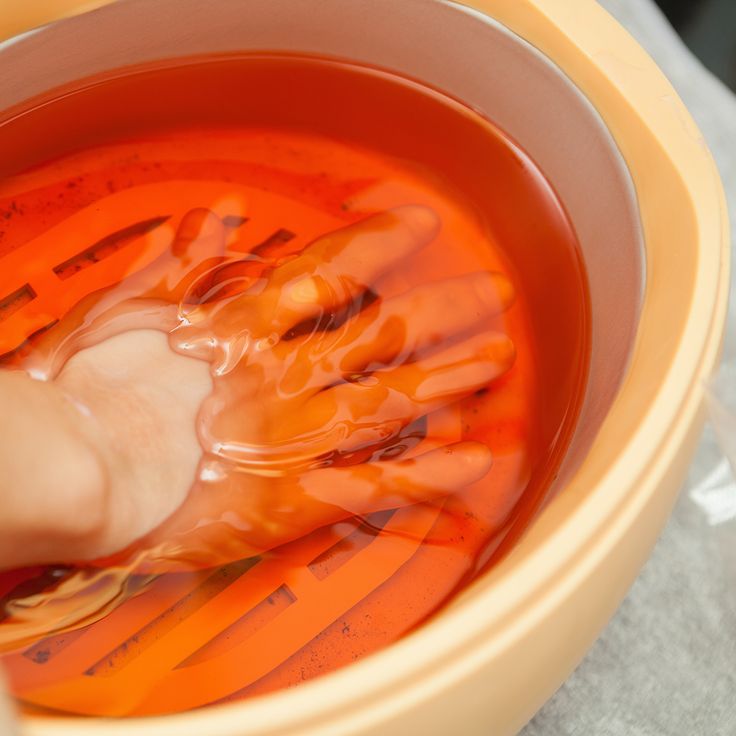 Procedure:
To get a salon-finished look at home, follow these steps properly:
Start by heating the wax and mixing the essential oils in it in a microwave bowl. It is better to use a paraffin wax melter and not a microwave. Because only a paraffin melter can provide the correct viscosity and temperature to which wax should be heated.
EASY TIP: Buy a paraffin manicure kit to get the perfect manicure. Never use wax suddenly, as it may burn you.
Next, wait for the wax to cool upto a temperature you can tolerate. While the wax is being cooled, clean your hands and apply the right amount of moisture for the skin to absorb.

Once the wax is cooled, dip one hand at a time to ease the process. Immerse your hand upto to the wrist again and again until your hand is covered with seven layers of wax. After the wax is dried slightly, wear a plastic glove.

After this step, cover your hand in a towel tightly to keep the wax warm. Let it dry for about 15 to 20 minutes. Next, peel it off, keeping in mind that larger wax sections come out.

Massage with some lotion to have a finished look. Now you can apply nail polish if you like. But always keep in mind to eradicate the wax before you use the nail polish.
Watch this video for getting the same steps in a video format:
Also Read: Why Do My Acrylic Nails Hurt? Know the Reasons & Remedies
Precautions While Performing Paraffin Manicure
With paraffin, the main problem is the burn it can provide you. Besides this, many problems comes with paraffin, below are given some cases that may arise if you use paraffin wax without the doctor's prescription:
People with hypertension, diabetes, or varicose veins should avoid getting paraffin manicures.
People with such sufferings may experience unusual sensations, numbness, or poor circulation if they have diabetes.
Also, it is advised not to get this treatment if sensitive skin is easily prone to rashes or any other condition.
If you have any of these, it is recommended to consult a doctor before you get a paraffin manicure.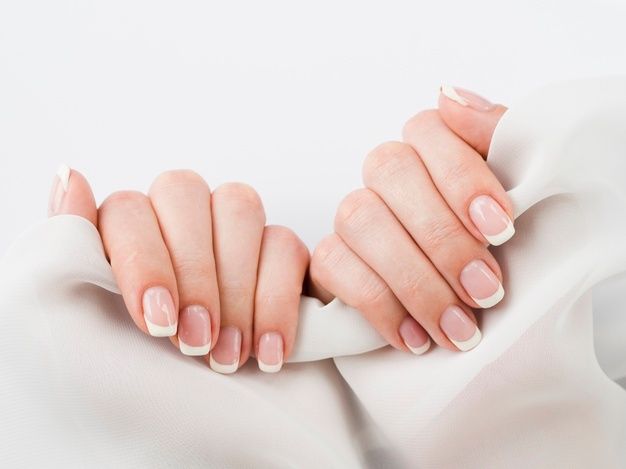 Reference Link
Paraffin Manicure-FAQ's
Is paraffin wax safe for manicure?
* This remains a matter of prime concern for most people and I agree it should be because wax should be handled with care. Moreover, if you are a newbie at this, you must understand everything related to a paraffin manicure and then proceed towards this.
* Although paraffin is safe to use, people with any medical condition should consult their doctors first.
* Also, the main issue with paraffin wax is that it may burn you if not used carefully. So, before getting a manicure, check the tolerance level and read all the instructions carefully if doing it at home.
Is paraffin used only for nails or it can be used for hands as well?
* Yes, paraffin is used for hands also. Even a paraffin manicure is one of the most in-demand and offers you the best results.
* You can go through this article to get all the information regarding paraffin wax or paraffin manicure.
Does paraffin wax help nails?
* Adding paraffin wax to your nails helps lock moisture and makes them healthy and better looking.
* Getting a paraffin manicure is never a bad idea. Just go for it!