Shag haircut is everything you need right now! We as human beings tend to get bored with things very quickly, and we occasionally want something novel and revitalizing. Sadly, we can't afford everything brand-new, but there is one item we can afford. Can you guess what it might be? Yes, you thought right -it's our look which primarily refers to our hairstyles. What better way to refresh yourself than to get a new Shag haircut ? It's something about our precious hairs that we feel entirely energized once they bounce.
The '70s haircut has already started setting its foot firmly in our modern world. As the name suggests, this haircut is called shaggy and features long, dense hair. Though it is taking us way, way back in time, it has modernized itself.
Shag haircuts add texture, shape, and volume to your hair. The shag haircut features many layers. This haircut is currently popular among celebrities and is a crowd favorite. I would suggest you get one; you are going to love this new look of yours. Here are some of the inspirational shag haircuts of all times; take a look:
These are some of the most trendy and glamorous shag haircuts:
Long Shag Haircut
That's the specialty of a shag haircut; you can keep your long hair and add a different angle.

Go for this

long shag haircut

; it will give you a lustrous and pleasantly aesthetic look.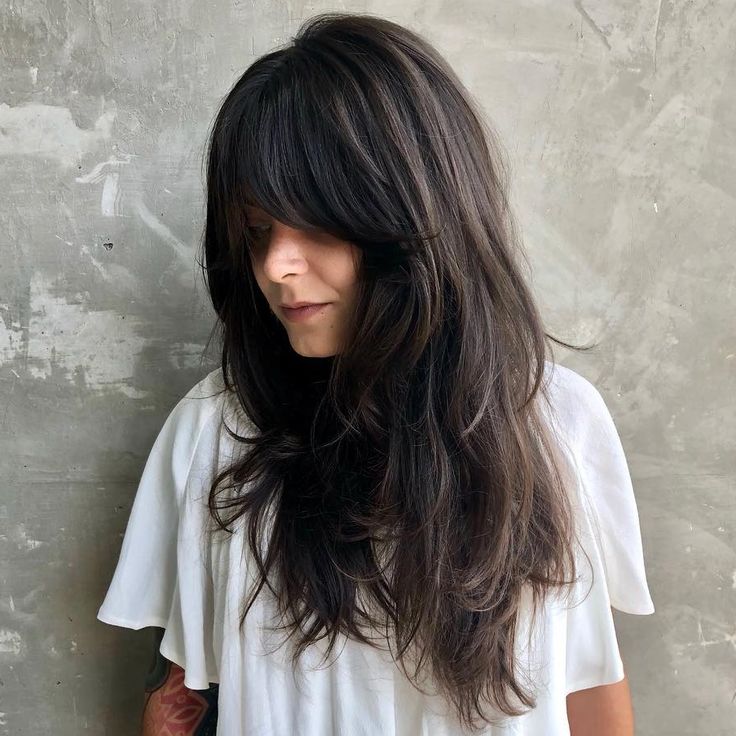 Shag Haircut with Bangs
The long bangs add extra volume to the hair and look super stylish. Try getting this

shag haircut with bangs

for an alluring and adorable look.

Additionally, bangs emphasize your face and neck. A must-try!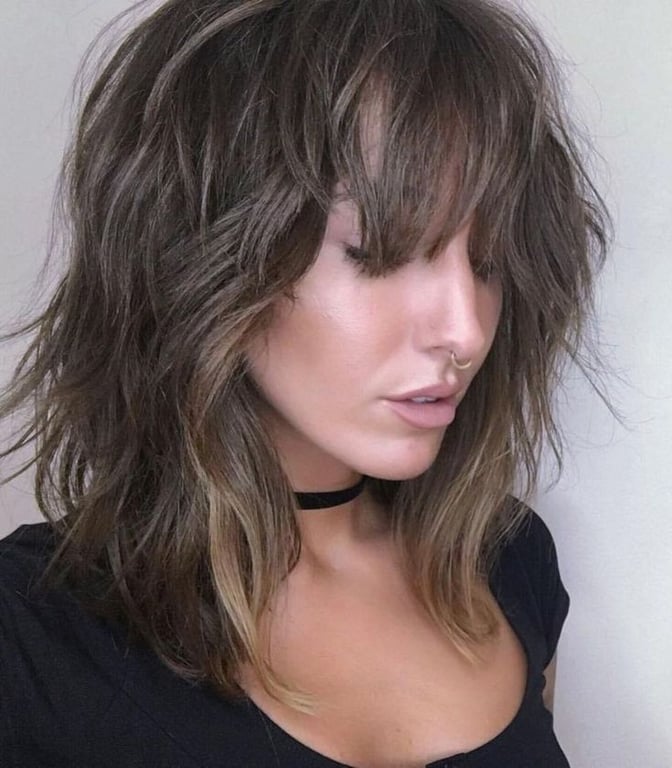 Short Shag Haircut
If you want to look fashionable but find it difficult to keep long hair, get a chin-length cut and add some baby bangs.

Add the charm of shag to it; this immediately elevates the boldness of your

short shag haircut.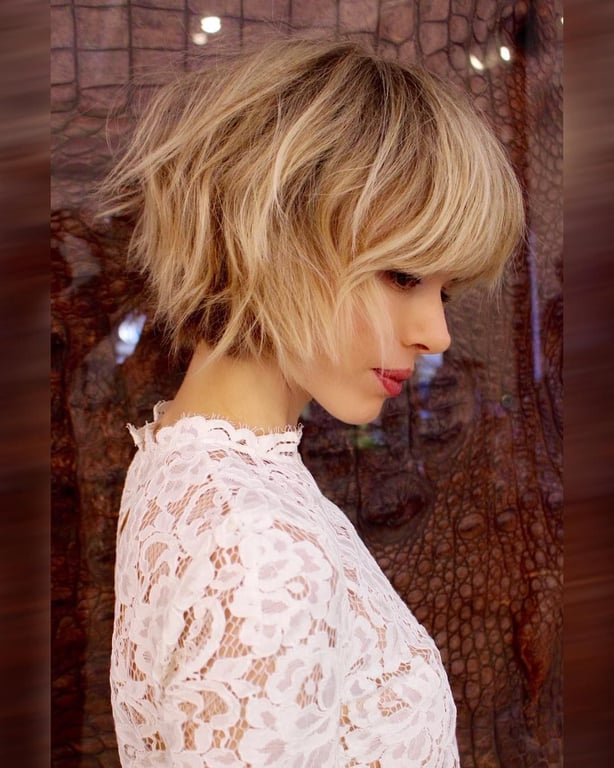 Modern Shag Haircut
If you like experimenting with your hair, the modern shag haircut is a must.

The dull hair makes you feel gloomy; add some gorgeous colors to it.

Highlight your hair, channel your inner punk rocker gal with bright colors, and increase the sense of dimension.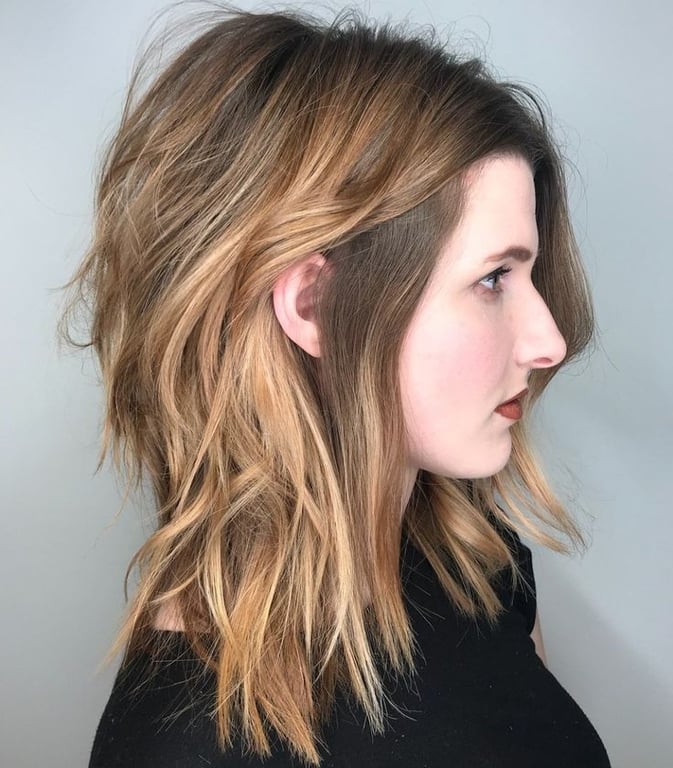 Pixie Shag Haircut
When pixie and shag are combined, the class meets the charm. Ladies defining boldness are a fan of pixie cuts.

Shag cut has the advantage of suiting all face types and leaves you giving a flattering appearance.

You should consider this

pixie shag haircut

if you want the edginess.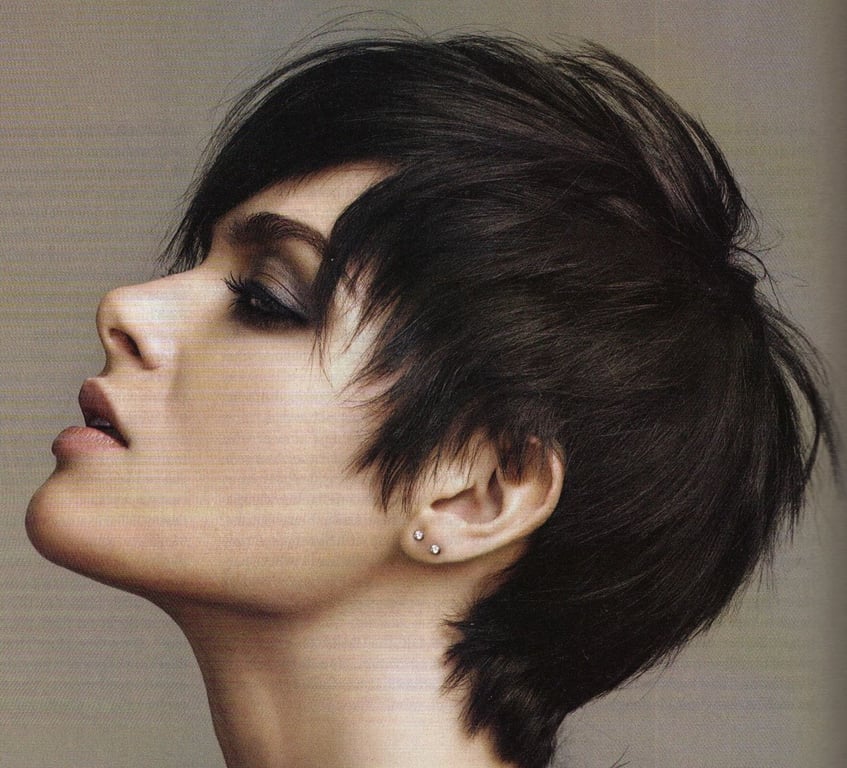 Wavy Shag Haircut
Waves are known to offer you youthfulness and modernity. So, for your next dream look, go for this

wavy shag haircut.

Whether long hair or short hair, waves look glamorous on every hairdo.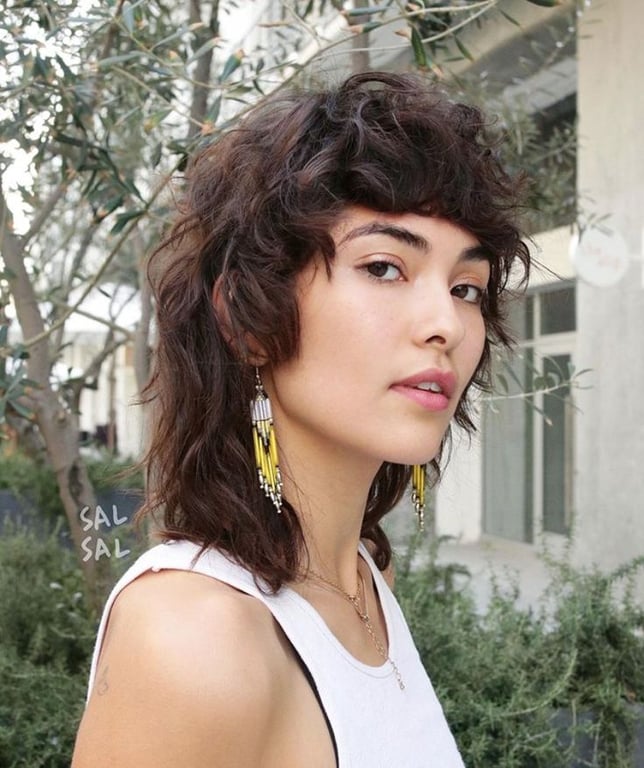 Medium Shag Haircut
The medium shag haircut is for ladies wanting a fuss-free yet exciting and alluring hairstyle.

It looks stylish and uncomplicated and can make you the center of attention!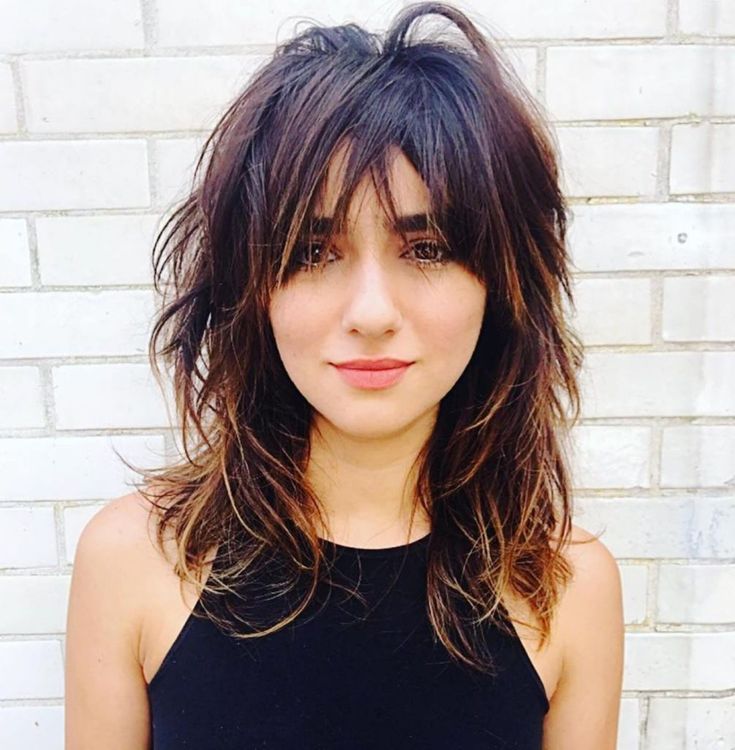 Shag Haircut Men
Seeing the versatility of the shag,

shag haircut men

are gaining fame all around the globe.

This can be one of your finest and most classy looks. So, men, your next hairdo is waiting for you!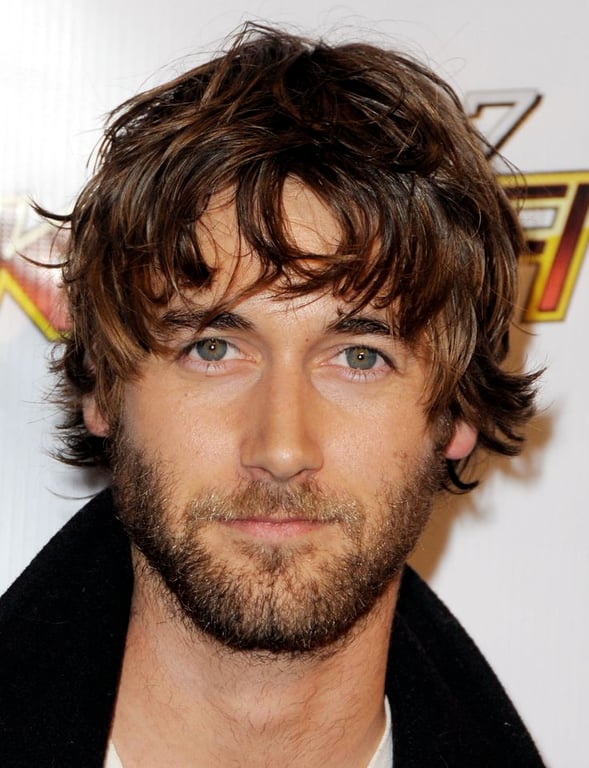 70s Shag Haircut
This nostalgic

70s shag haircut

has come way back from time and has set its foot firmly in the fashion industry.

The feminine and beautiful look this haircut offers you is just wow! It can make you look elegant.
Shag Haircut Women
The

shag haircut woman

is all about adding face-framing layers, a hint of modernity and class to your regular hair.

Getting a shag can be your best and boldest decision. It's just so pretty!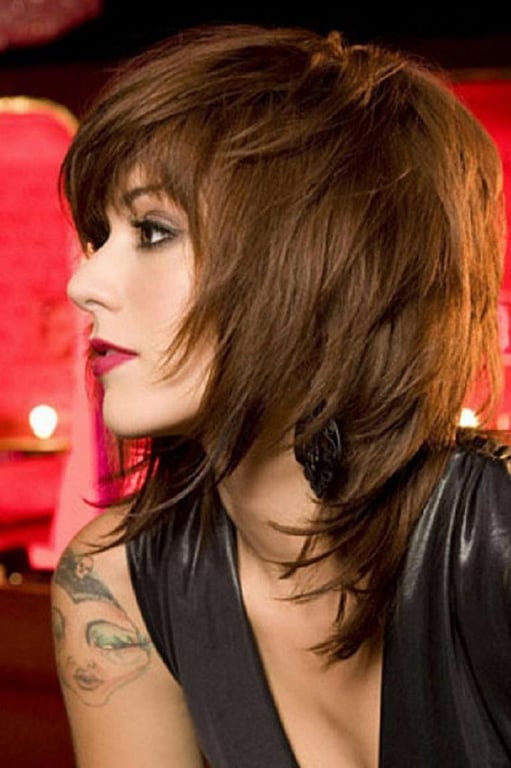 Tapered Shag Haircut
These are edgeless haircuts that give the dam a younger appearance.
They have a classic cut that in short hair has many layers that look totally cool-girl.
Transition Shag Haircut
This shag cut has a little wispy and sassy look. These cuts are a cool way to grow with the client's bob.
This transition shag is one of the girls' favorites because it was one of the best swag haircuts.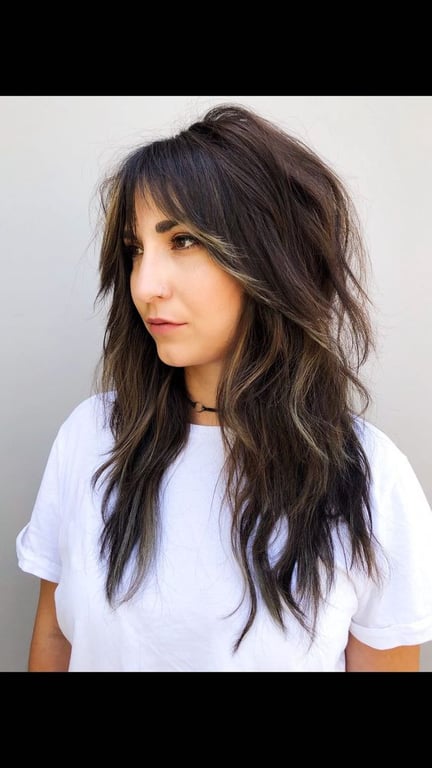 Also Read: 20 Layered Haircuts That Are Sure to Impress Anyone
Curly Shag Haircut
This curly shag haircut had no time condition. It was an evergreen, perfect shag haircut.
For curly girls, this shag cut has a telomere look given by this curly shag haircut.
This is one of the cutest shag haircuts ever.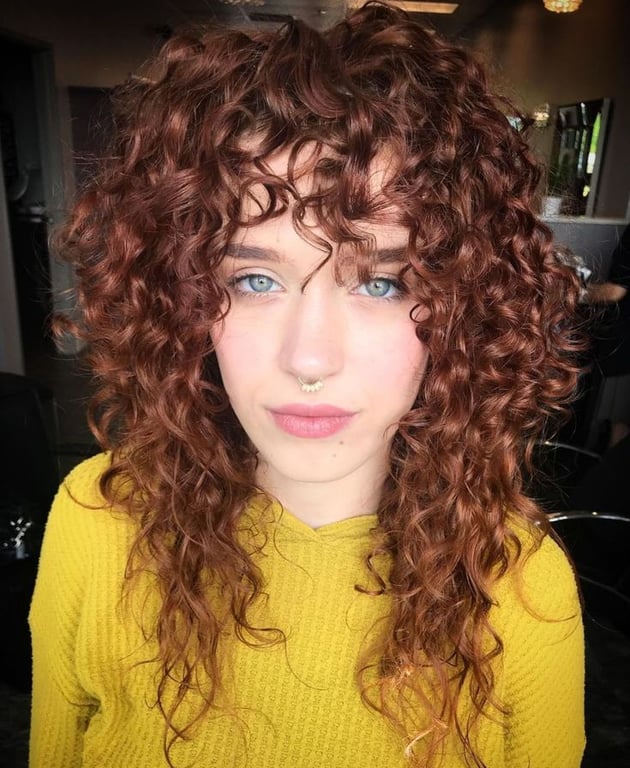 Refined Shag Haircut
This haircut is very low-maintenance and high-style.
This is the back-in trend in shags.
This is classic shag growing out, and the vibe has skewed just a little more refined.
Straight Shag Haircuts
Having this shag cut more perfectly on this shag cut.

This straight shag gets more creative looking when you add some highlights.

It looks like a more fine-straight shag haircut.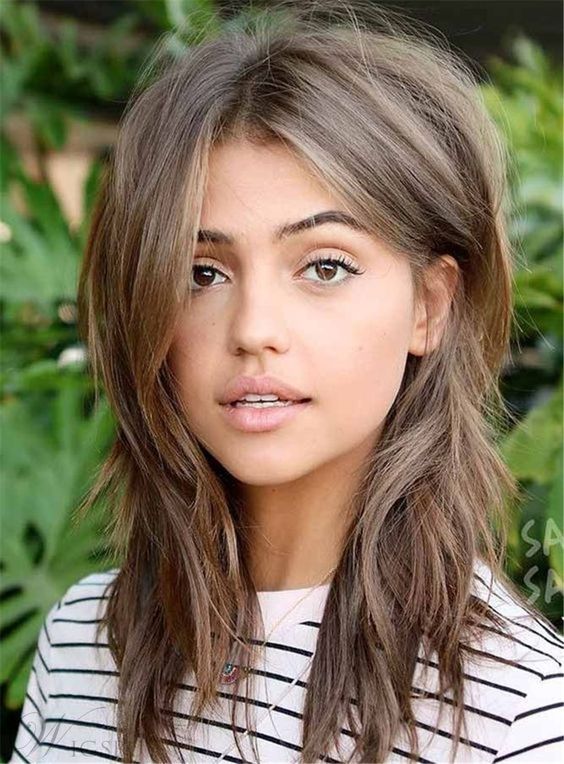 Long Ashy Locks Haircut
Go full ash tones for the season and bid those warm locks farewell.
If it's possible, the cool brunette color makes a cool cut even cooler.
Almost any face shape will look good with a lob-length shag.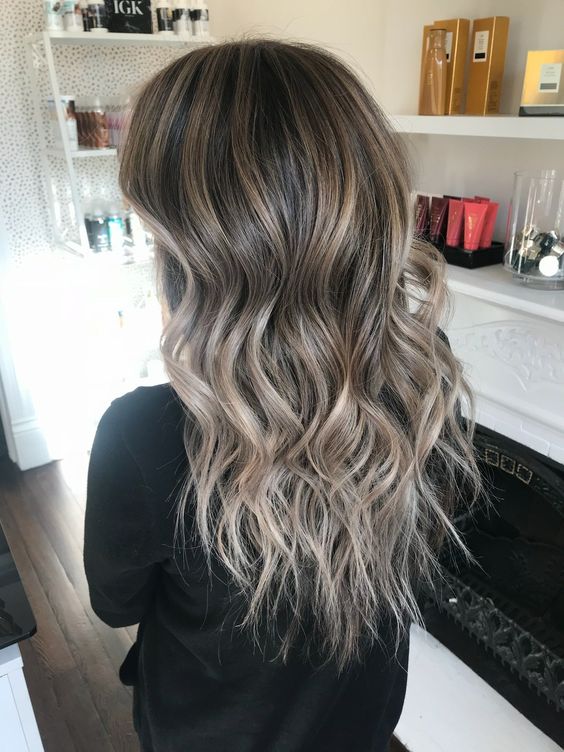 Shaggy, Short Bob Haircut
The shaggiest short layer is a chin-length bob.
Which is one of the shags that goes with light bangs.
This shaggy short bob is also for shaggy women's haircuts because most working women love this classic haircut because it looks more generous.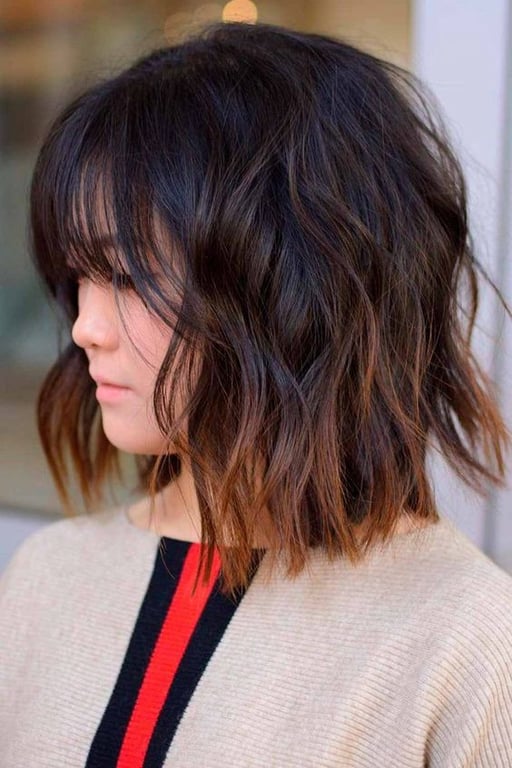 Side-Swept Shag Haircut
These are the most popular and lighter shorter layers, which are ideal for all hair types. This look is a fun summer look.
It fits practically every facial shape because it is personalized for you.
Darren echoes this sentiment and adds, "The shag haircut will fit most face types, with the exception of someone who has a very round face shape since, especially with the fringe, it would chop off half the face and make it look shorter."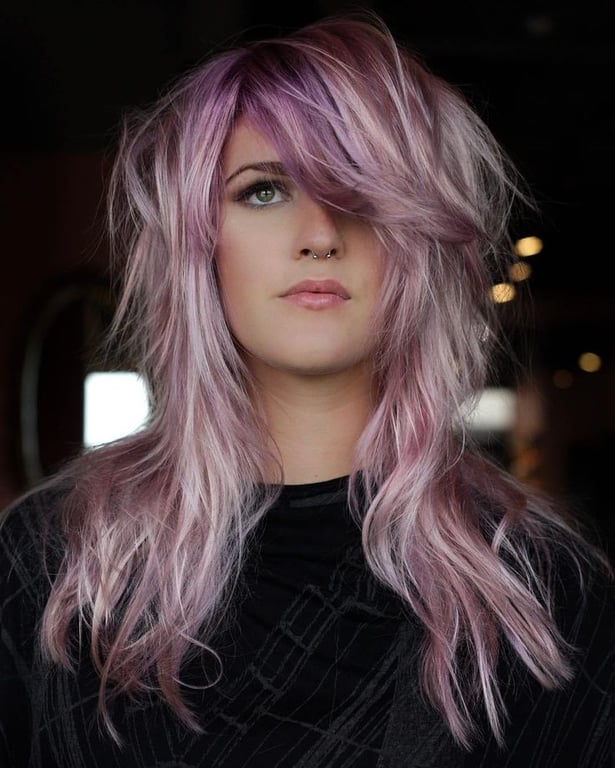 Also Read: Best Shoulder Length Haircuts for Your Next Absolute Look
Shag Bangs Haircut
These are also celebrity favorites. Singer Billie Eilish currently wears this haircut.
It really looks very cool, sassy, and pops with a swag look.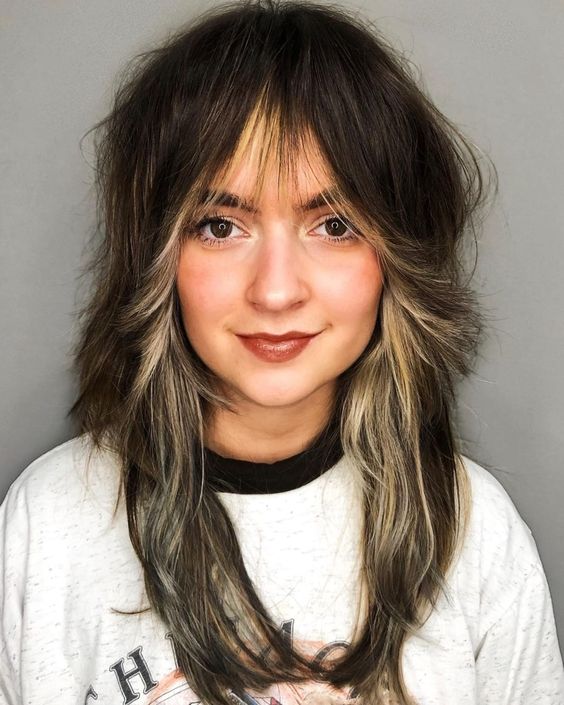 The Layered, Curly Haircut
Layers are always a girl's favorite because they define your face.
These layered curly haircuts give more volume to the hair.
Have fun with this haircut; it's lovely looking.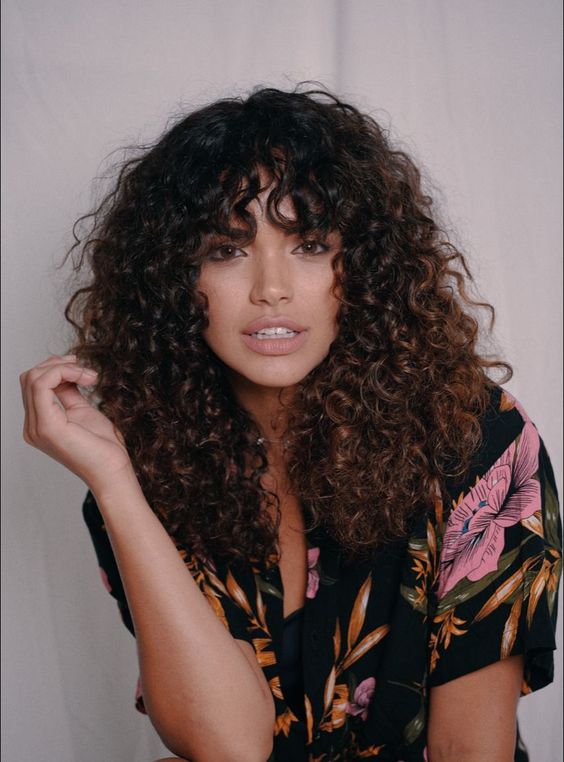 The Shag Mullet Haircut
Having this funky and cool vibe haircut is best for all age groups of girls.
It's a low-maintenance cut that you style in a few seconds.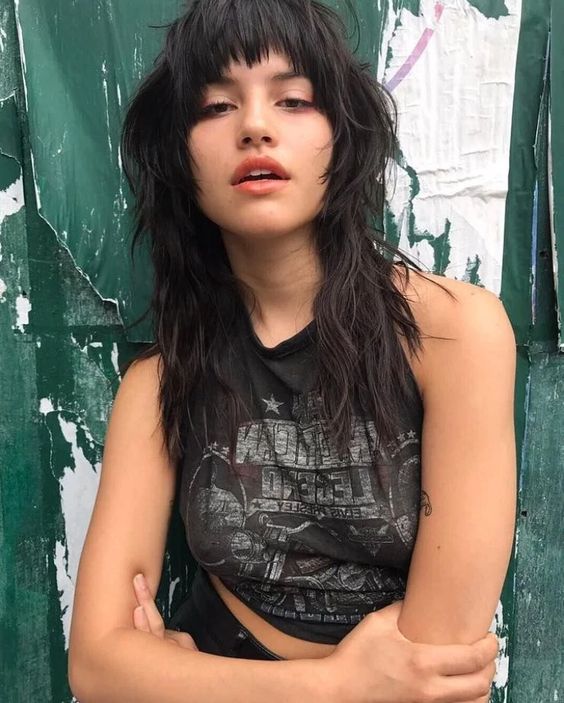 Long Shaggy Hair With Thin Bangs Haircut
This is a new hairstyle, now fully refreshing your look.
If you want to change, then you must try this haircut: long straight with softening bangs and cuts giving a softened look.
It looks sassy and totally glamorous.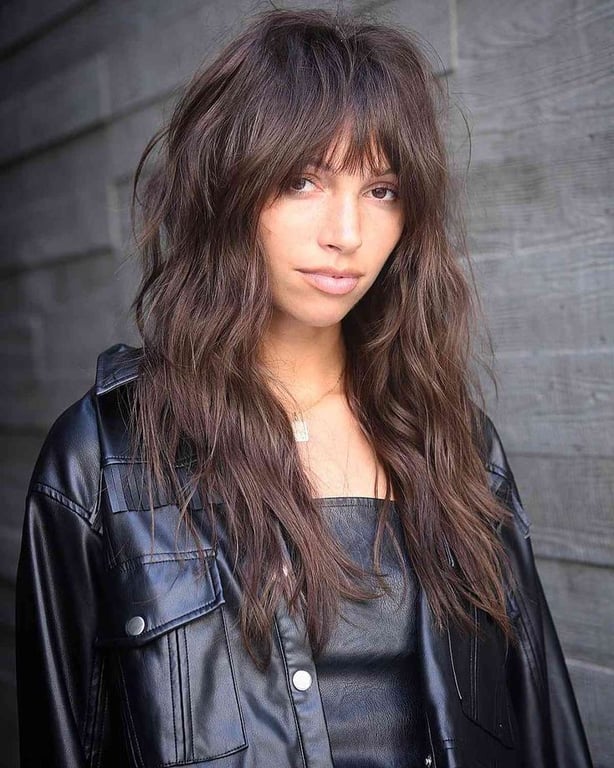 Curly 70's Shag With Curtain Bangs Haircut
70s haircuts with softened curtain bangs are the most lovely haircuts.
Ladies love this haircut. are cool and attractive haircuts.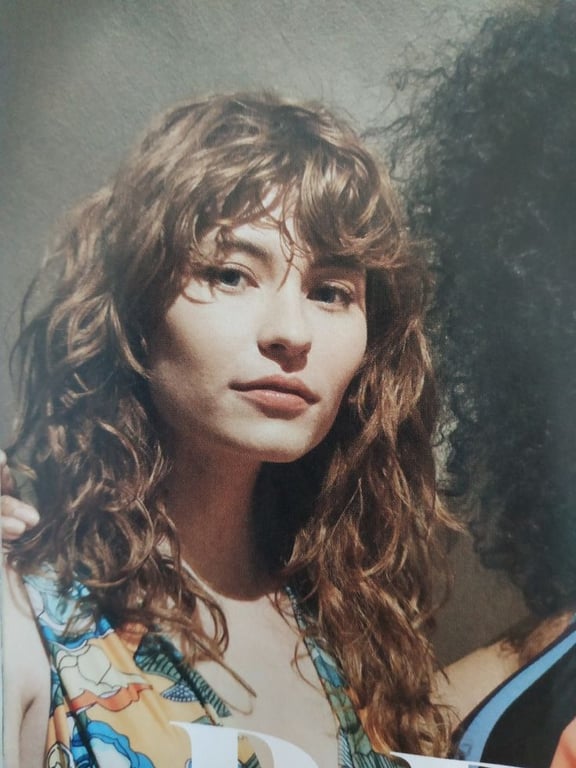 Highlighted Shag Haircut
The highlights from the 70s retro shag gave it a modern touch.
These highlights gave a new and enhanced look to hair that looked good.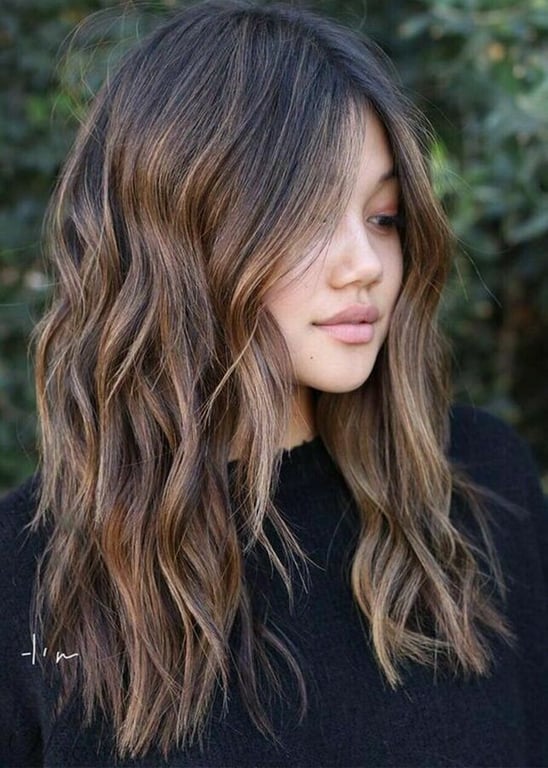 Short Shaggy Mullet Today
The hairstyle shown below is an excellent example of a bedhead done properly.
This youthful, brazen shag has a mullet-style mullet.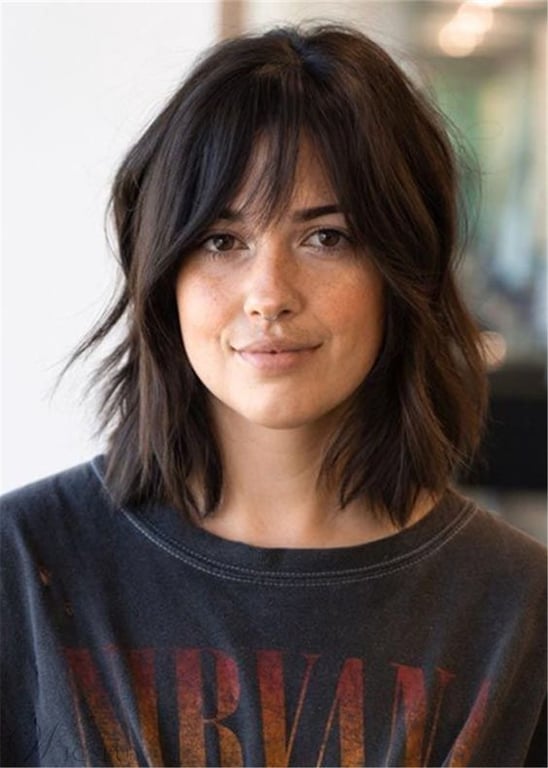 Short-Blond Swag
The wavy is perfect for shags within short hair, which gave a shaggy bob a cool style.
These are dam funky looks with the cut hair on the front with giving layers and ending with a complete mess.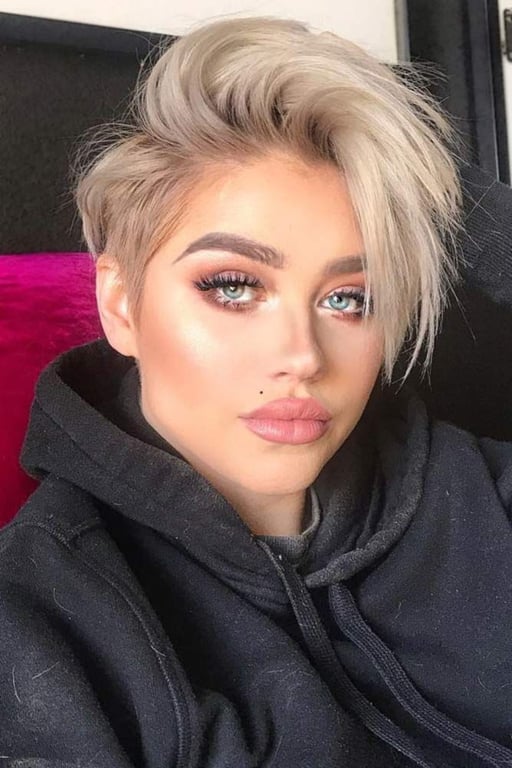 Shaved Neck-Length Haircut
A shaggy bob haircut looks like naturally wavy hair.
And it looks like the most glamorous look because of the beautiful shaggy layers.
It gave volume to the hair, which is the texture of such locks. Your simple short hair complements this.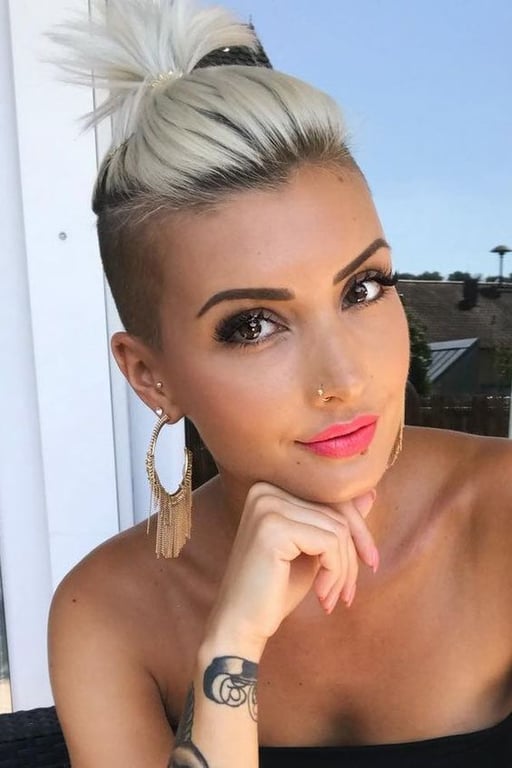 Copper Baby Light Shag Haircut
If you have naturally light brown or dark blond hair, why not try soft copper hues?
The change to the new hue will go smoothly! Additionally, a shag haircut matches it perfectly.
Short Blonde Shag Hairstyle
The Shag Haircut is the best for all age groups.
The shaggy haircut is the best adult version of this phase.
You must try this fun-loving and cool hairstyle.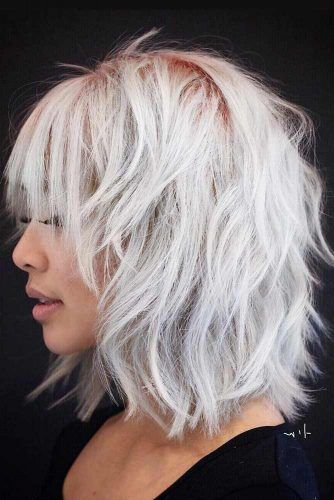 This Platinum-Blonde Shag Haircut
This platinum blond hair look is one of the cool-girl vibes.
Platinum blond hair will help you get by with this look, is the best way to update your look and one of the most beautiful hairstyles with this platinum-blonde shag haircut.
Mid-Length Shag Haircut
This haircut is perfect for those women who don't want to have short hair.
These are perfect for the mid-length sag haircut. Getting the layers, it always looks perfect and beautiful.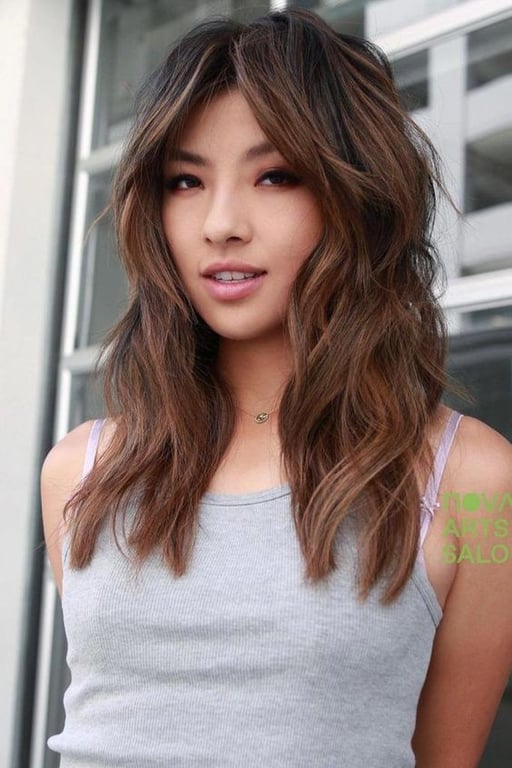 The Shaggy Pixie Haircut
You don't have to have a uniform length for your pixie cut.
Request a shag haircut from your stylist to provide some variety.
It will prevent your pixie from seeming flat.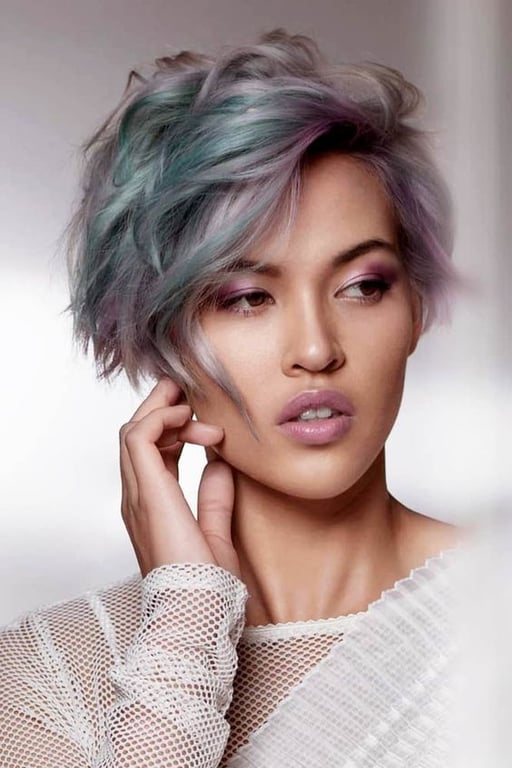 Super Curly Shag Haircut
You can achieve this by getting a shag haircut, which will prevent your curls from seeming flat and depressed.
Work a mild, moisturizing cream through your curls to balance out the volume.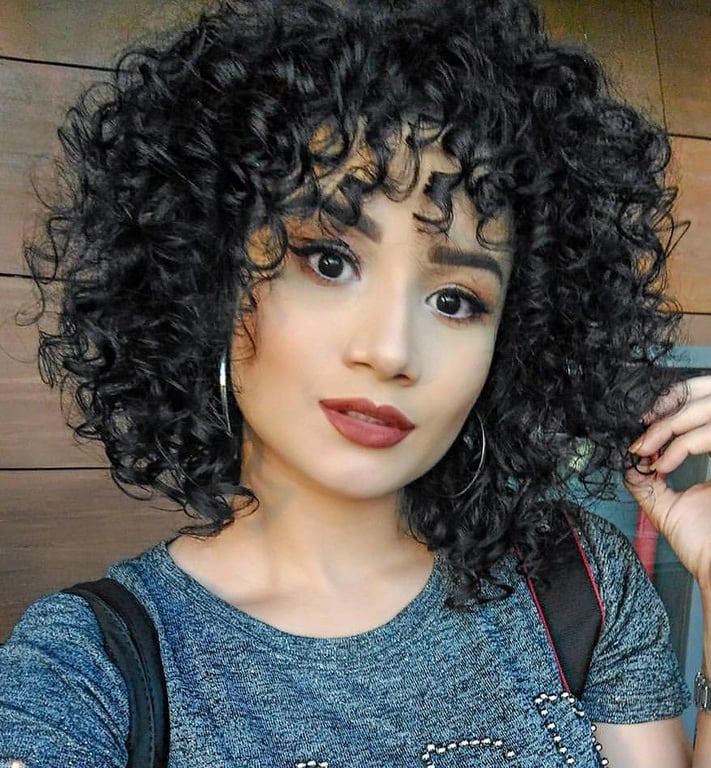 Reference Link
Shag Haircut-FAQ's
Why is it called a shag haircut?
* It is called a shag because it mainly focuses on layering the hair.
* The top and sides are feathered with the hair volume mostly at the crown.
* It is sort of a messier and crazy haircut which has got its name shag from its volume and texture.
How Do You Do a Shag Haircut With Long Hair?
* Basically, shag haircut looks awesome when styled on long hairs.
* More the layers are added, more volume is added and this looks more gorgeous.
* Ask your hairstylist to get you a shag cut by choosing which one you want. You can even go through this article and show them the image of your favorite shag cut.
* I would suggest you to go to a professional while getting a shag haircut as it is complicated when not done by a pro.
How to Get Shaggy Hairstyle?
* You can do this by adding layers to your hair in any pattern that you desire.
* Explain your hairstylist what you want and they will get you your perfect haircut.
What is the Difference Between a Shag Haircut and a Layered Haircut?
* A shag haircut mostly focuses on mid-length hair that is around the chin and shoulder.
* A layered haircut is mostly for longer hairs and it looks great if the length of the hair is long and not short.
How to Style a Shaggy Hairstyle?
* There are so many ways of styling shag cut.
* I am suggesting you a very easy way to style your shag haircut and that is by going through this article.
* You will find every possible way of styling your shag and trust me, its gonna look amazing!