When style meets recentness, perfection follows. And so, acquainting yourself with trendy fashion becomes essential. The distinctive Short Fade Haircut is ready to mark its territory in fashion. Besides promising you effortlessness and low maintenance, it looks clean-cut, dashing, and attractive.
Short fade comprises short back and sides with the most volume centered at the top. It's a versatile cut that suits every hair type and offers easy management. So, learn about the trendy and stunning short fade haircut that's been in the buzz for a long time.
Taper Short Fade Haircut
Taper fade has always been most men's go-to style. And there's a reason!

This stylish and neat look is sure to be a winner. Looks great with any outfit and occasion.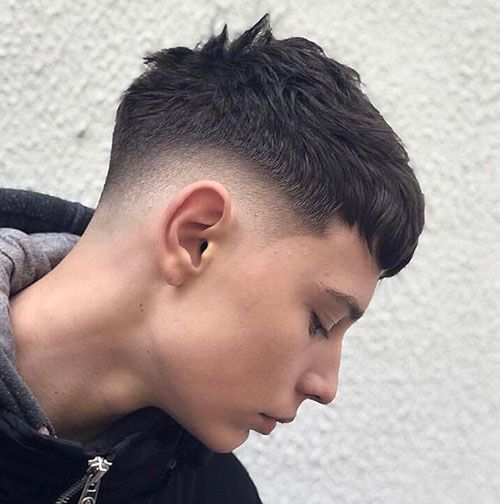 Low Fade Haircut Short Hair
The most remarkable feature of a low fade is its efficiency and style.

Low fade on short hair with density on the top is another way of perfect hairstyling.

Keep it messy for a rocking look or gelled up for a casual look.
Also Read: 11 Korean Wolf Cut Ideas: Embrace Your Feminism
Short Bald Fade Haircut
You could go for a bald fade if you long for boldness and drama.

The short bald fade involves concise hair at the top with the sides and back buzzed. It's a type of military cut.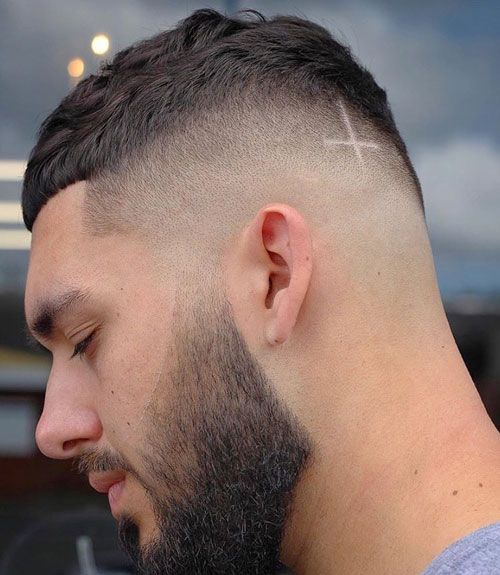 Short High Fade Haircut
Become an admirer of the

high fade haircut short hair

this season.

Shorter hair from the sides and a high fade from the top is an excellent combinations to provide a modern look.
Crew Cut Short Fade Haircut
The vibrance of a crew cut is making men go crazy over the short fade.

The gelled-up crew cut looks inspiring and gives an out-of-the-shower look.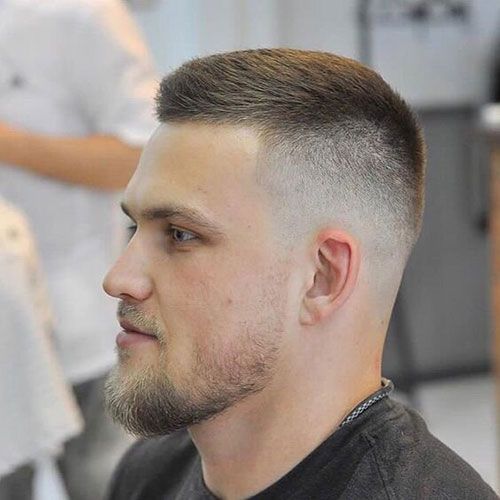 Wavy Fade Haircut
Men's short fade haircut

comes with abundant hairstyling techniques known for offering you uniqueness.

Wavy hair is one such stunning aspect of a short fade. The messiness and texture created by wavy hair are awesome and fulfilling.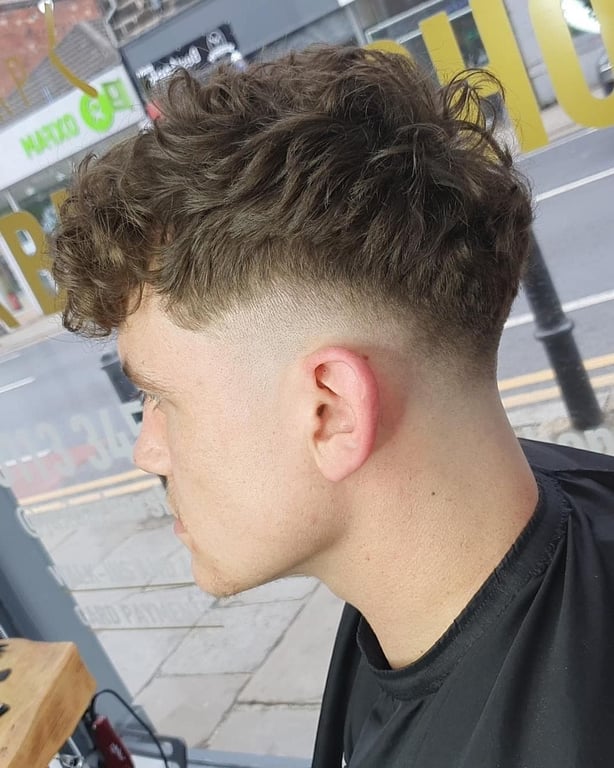 Short Temp Fade
Not just a gentleman's look, but a short temp offers you the liberty of styling it the way you desire.

The slicked-back look with shorter hair is just another masterpiece. A must-try!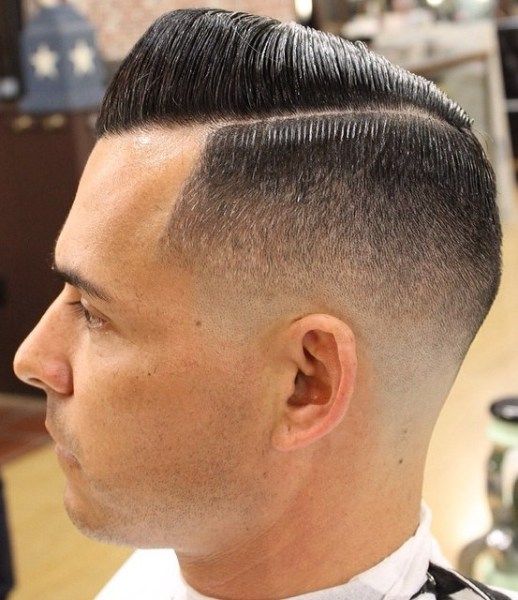 Also Read: Trendy 21 Ideas To Style Layer Wolf Cut Hair
Short Fade for Black Men
Even for afro-haired men, short fade is an exceptional way of hair styling.

The edgy yet smooth look it creates is something to take into consideration.
Mid Fade Haircut Short Hair
Class and elegance meets here and creates magic. It comprises between your temples and ears.

The mid-short fade offers an impeccable haircut and looks great when you style it with hairspray or blow drying.

It is classy, cool, and crazy.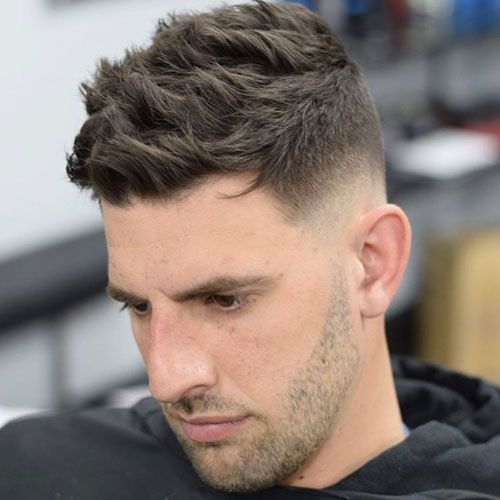 Short Fade for Curly Hair
Maintaining curly hair becomes difficult at times. But no worries, you can keep the curly hair at bay with this short fade.

It is kinky and comes with convenience. Go for a dapper look with this short fade.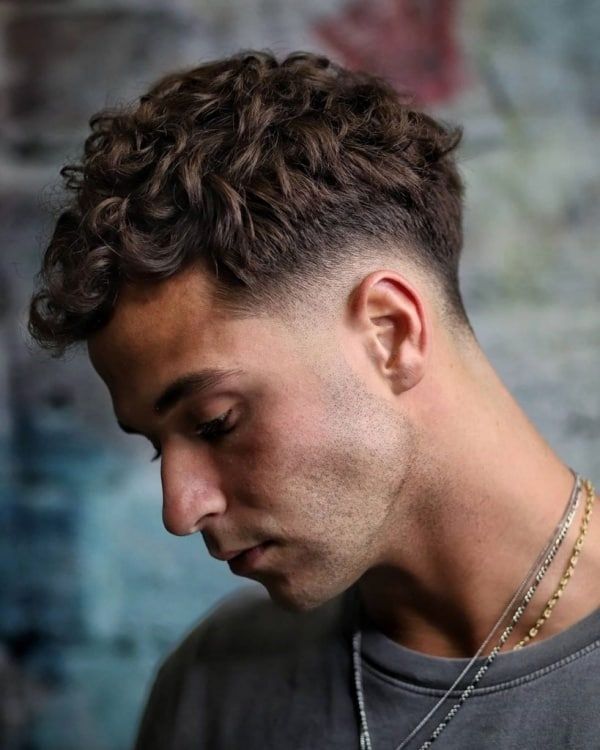 Short Spiky Fade Haircut
A youthful touch to your dull hair can be best suited with short spikes on a fade.

This exclusive and modern look is sure to turn heads.

Short fade haircut boys

are a thumbs-up for teenage boys.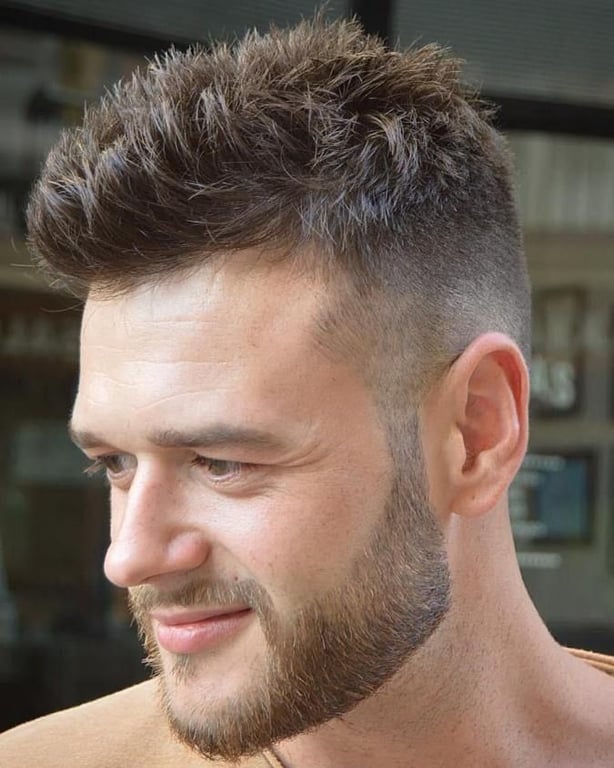 Short Fade Haircuts for Women
Pulling off the bravest fashion is what a woman loves the most. Because creating sensation is what they live for!

So, why not shock the crowd with your wildest look and become an inspirer? With the

short fade haircut for females

, you could steal the show.

Besides being edgy and offering you less maintenance, it looks tempting.
Pixie With Taper Fade
Short fade haircut women

are a masterpiece with a pixie as taper fade.

The choppiness emphasizes your face, and the pixie offers you a dramatic look.
High Top With Short Fade
What's better than a haircut revealing every aspect of your gorgeous haircut?

A high top with messiness and layers with a short fade from the sides can make you the center of attention.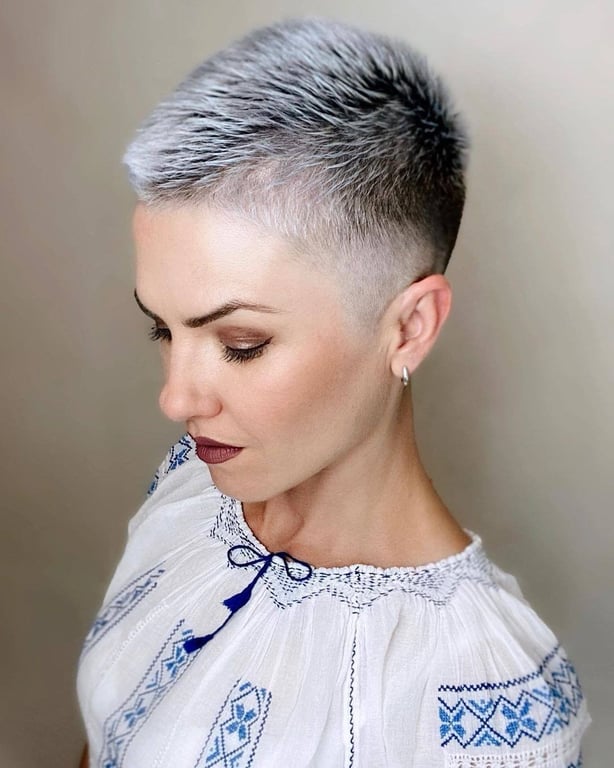 Side Parted Taper
So, get ready to grab all the compliments. Because a side partition in a short taper fade is simple yet inviting.

The enticed look adds to the charm when you highlight it with the color of your choice. Go for it!
Also Read: 21 Incredibly Stylish Wolf Cut Female Haircut
Short Natural Fade Haircuts for Black Females
Fade blends perfectly with your natural hair and provides a sassy and clean look.

The balance of a short fade with afro hair is mesmerizing. Black females could go for choosing fade as their next go-to style.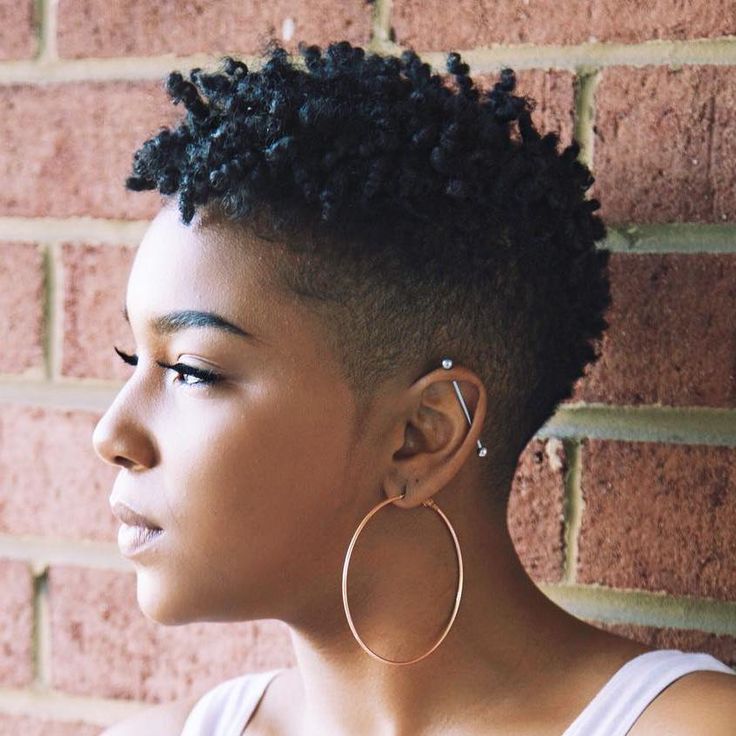 Curly Buzz for Black Ladies
Ready to create some drama and awesomeness? Go for this curly buzz followed by shorter sides.

The exquisiteness of a short fade and curly buzz fits well for black women.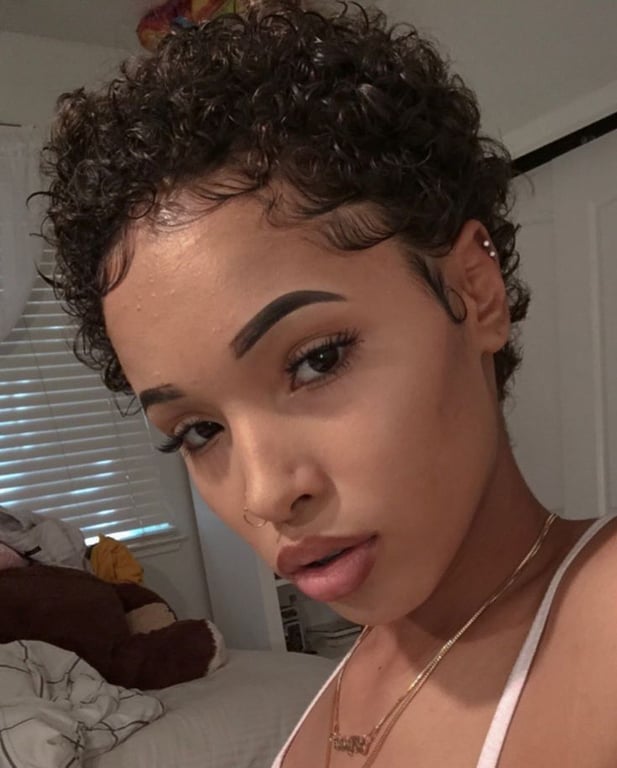 Conclusion
The short fade haircut is a gender-neutral, perfectly balanced, and worthy hairstyle known to offer style and ease. So, if you are looking for a high-class, fashion-inspired, trendy hairdo, consider getting a short fade. This article covers the 17 trendiest and most appealing short fades that are a must-try!
Reference Link
Short Fade Haircut–FAQ's
What is a Short Fade Haircut?
Consisting of shorter sides and back, with most volume at the top, is a short fade.
What makes it distinguished is its versatility and effortlessness.
How to Do a Short Fade Haircut?
A short fade can be styled in several ways, and each type is known for offering a unique style.
Go through this article and find the stylish and breathtaking ways of a short fade hairdo.
How Short is a Mid-fade?
It starts at the top of your eyebrows or two-thirds of the way up your head.
It is an exciting and cool look than the other fade haircuts.