A Skin Fade Haircut is a form of men's haircut that has a gradual fade that begins around the top of the head and progresses to the skin at the neckline. Previously linked with the 1950s and military-style cuts, this clean-cut design is now coveted for its unrivaled contrast. The cut, which progresses from a greater length on top of the head to no hair on the sides, is ideal for creating a polished and fashionable look, Here are 15 skin fade haircuts that will make you seem fashionable, current, and traditional all at the same time. 
Skin Fade Haircut
The hair is chopped shorter and shorter as it approaches the neck to create a skin fade. 

The contrast between shaved sides and a full head of hair is striking.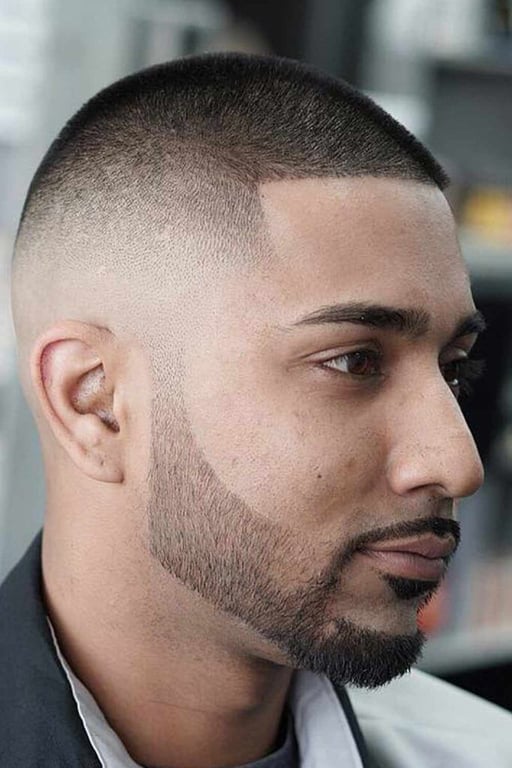 Low Skin Fade Haircut
Go for a low skin fade for a subtler take on the skin fade trend. 

The design is much subtler and quieter than the typical version, graduating to reveal the skin just about the ears.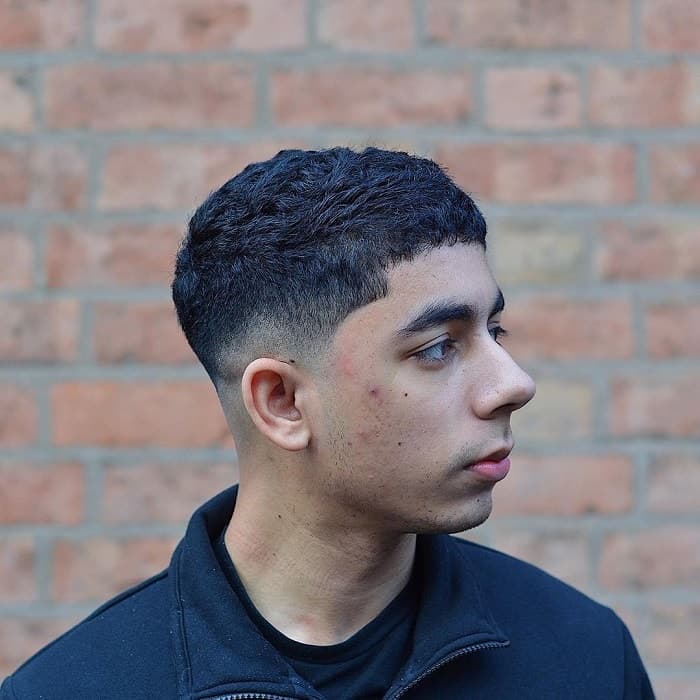 Also Read: 15 Versatile Men's Fade Haircut: A Must-try in 2023
High Skin Fade Haircut
A high skin fade is recommended if you want sides that contrast sharply with longer strands on top. 

The sharp look keeps your hair long on top before fast transitioning to shaved sides below the hairline.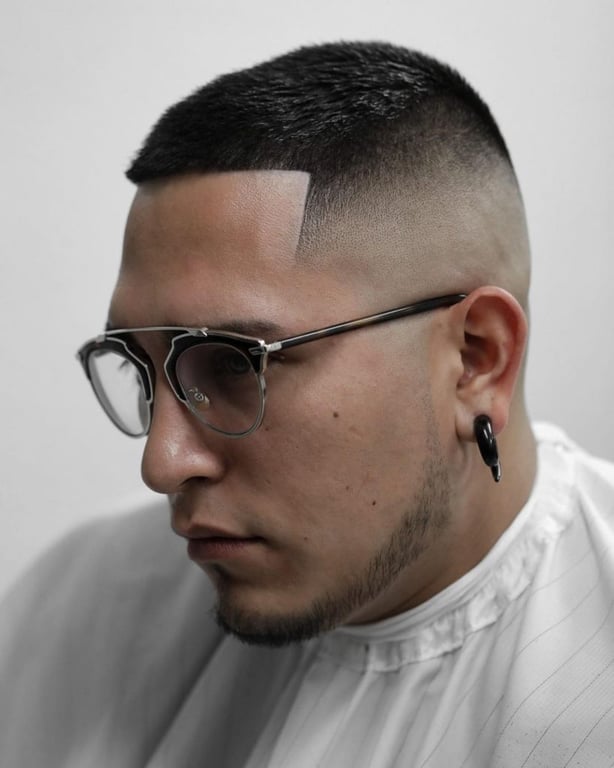 Mid Skin Fade Haircut
The mid skin fade is a very short haircut that tapers the hair on the sides and back before gradually integrating the cut into the scalp.

The mid skin fade is a sleek and sensual cut that will elevate any contemporary hairdo.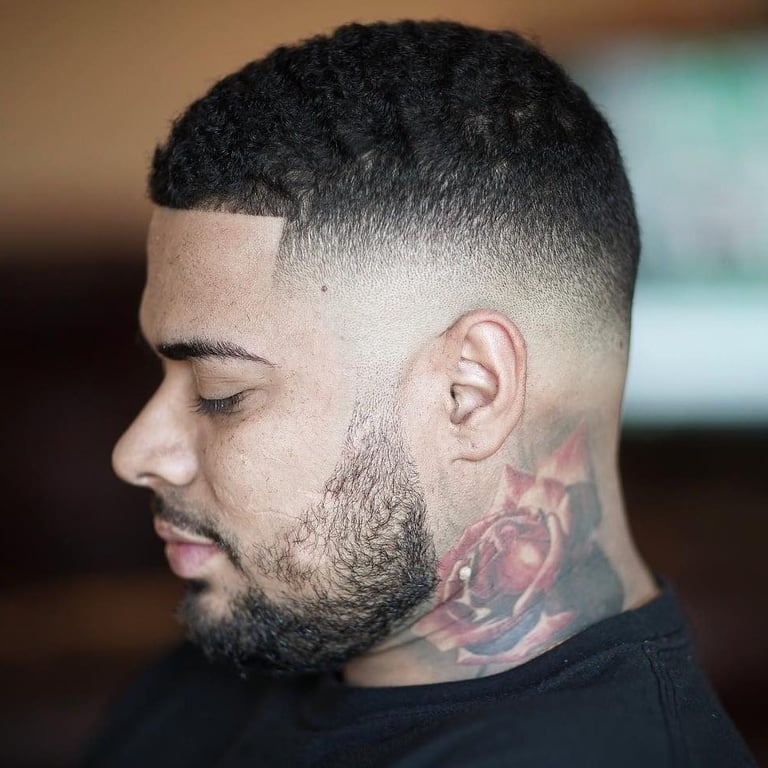 Black Skin Fade Haircut
Skin fade for black men blends the sides and back into the skin for a natural, edgy effect. 

Skin fades are clean-cut and ultra-fresh, attracting even more attention to the short or long hair on top.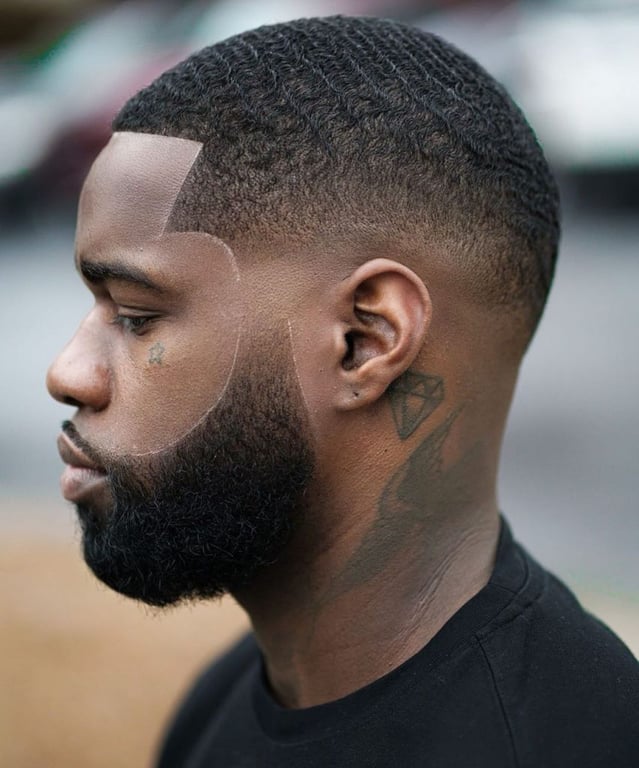 Also Read: 15 Stylish High Fade Haircut For Men To Rock Their Look
Skin Fade Haircut Man Bun
A skin fade looks terrific with an on-trend man bun. 

This style is ideal for men with long hair who want to try something different. To make the look even more distinctive try adding double buns.
Short Hair Skin Fade Haircut
The skin fade is the ideal haircut to pair with short hair because it creates a balance between the sides and top. 

A skin fade haircut can be worn with short styles to create contrast and draw attention to the top styling.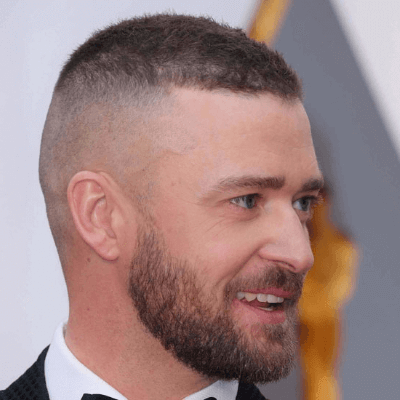 Skin Fade Haircut With Beard
If you want to produce a high-contrast look, add a fade to the back and sides of your hair. 

Because it gives a clean-cut appearance, you can mix it with a beard.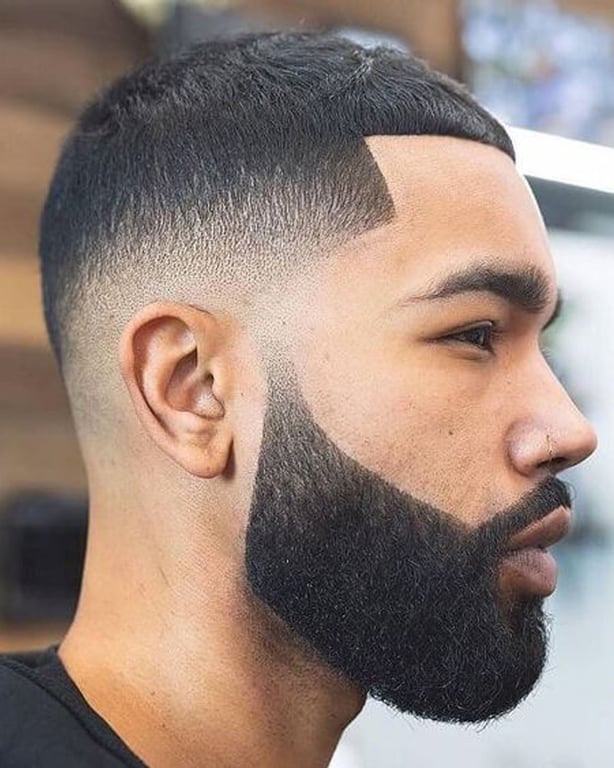 Light Skin Fade Haircut
The skin fade haircut is popular among men who seek a sleek, low-maintenance trim on the sides and back.

The light skin fade will elevate your haircut by adding style and contrast, drawing attention to the longer hair on top.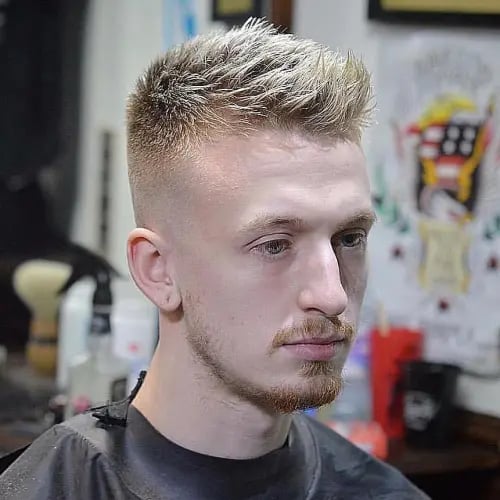 Skin Fade Comb Over Haircut 
With a skin fade, the comb over looks fashionable and sophisticated, allowing you to take a classic haircut and give it an edgy feature. 

Brush all of your hair to one side and keep it in place with a high-hold styling product for a classic gentleman's cut.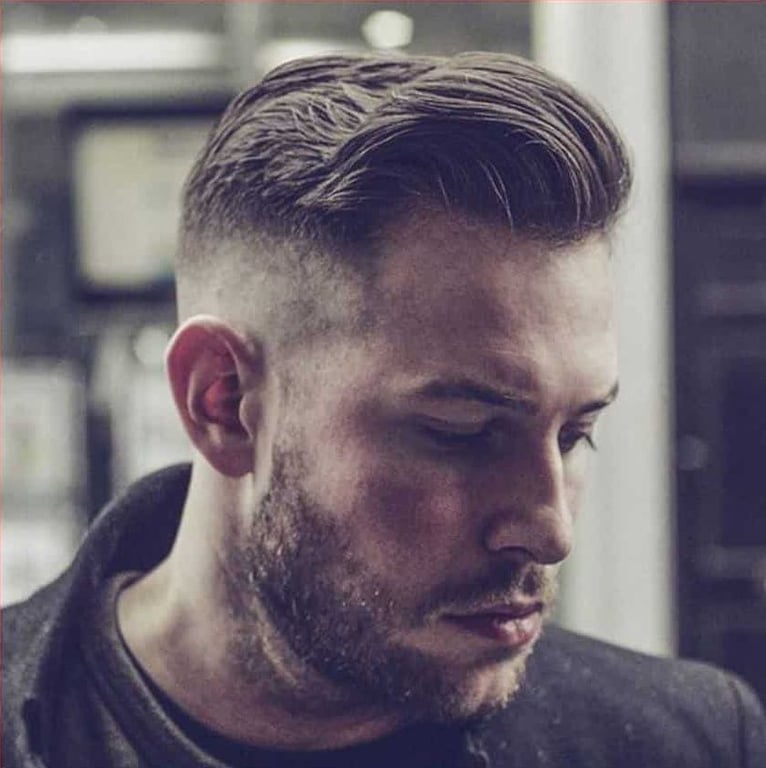 Skin Fade With Fauxhawk
Do you want the edgy look of a mohawk but not the punk attitude? A fauxhawk with a skin fade could be the ideal solution. 

Just keep things messy on top for a new twist on typical structured spikes and forms.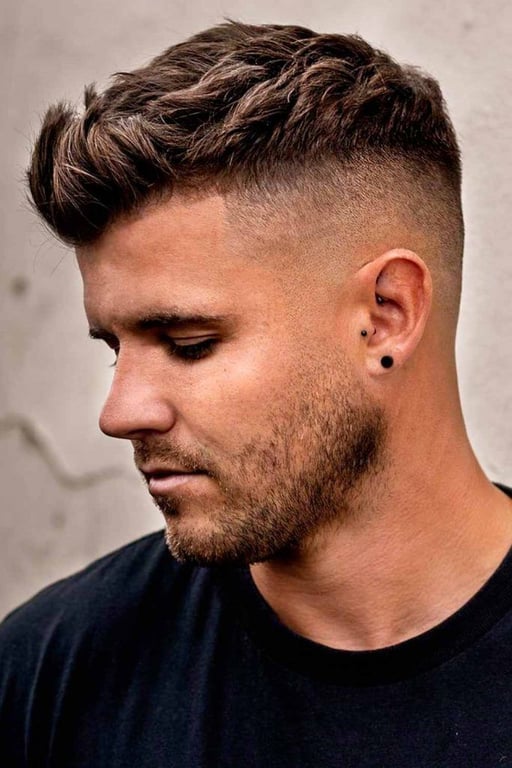 Modern Skin Fade With Design
If a regular skin fade isn't daring enough for your taste, try a hair design. 

After having your hair trimmed into a skin fade on the sides, have your barber go back over the region and shave a form into the hair right before it disappears.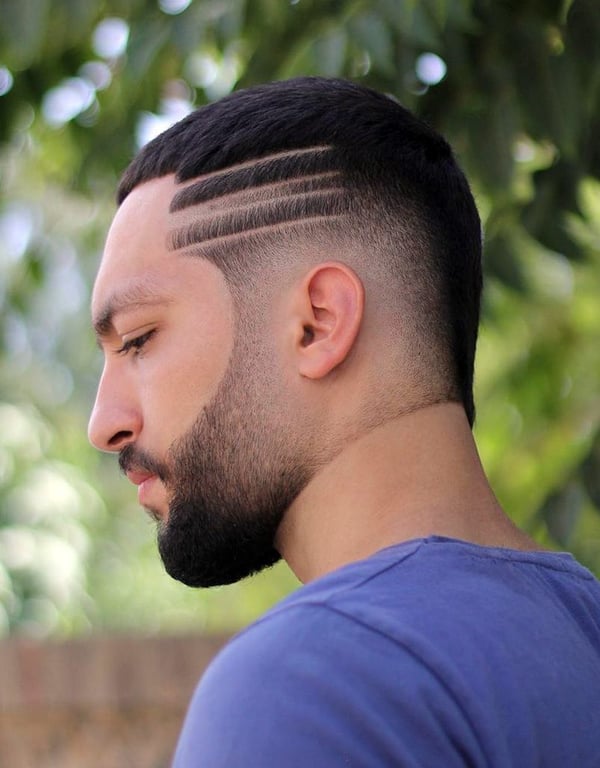 Skin Fade On The Buzz Cut 
Skin fades can be worn with hair of any length, including extremely short hair.

Use clippers to cut hair short on top to complement a buzz cut and a skin fade.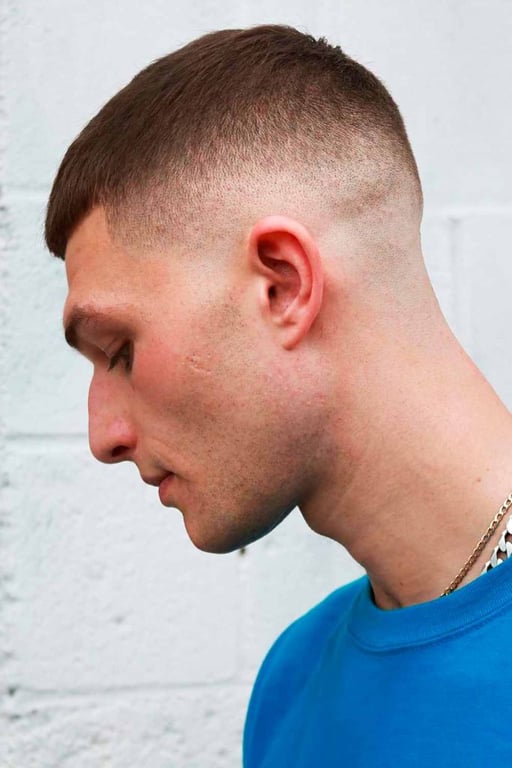 Curly Skin Fade Haircut
If you have curly hair, you should seriously consider a skin fade. 

The cut can give your short hair form and style while keeping untamed waves, coils, and curls at bay.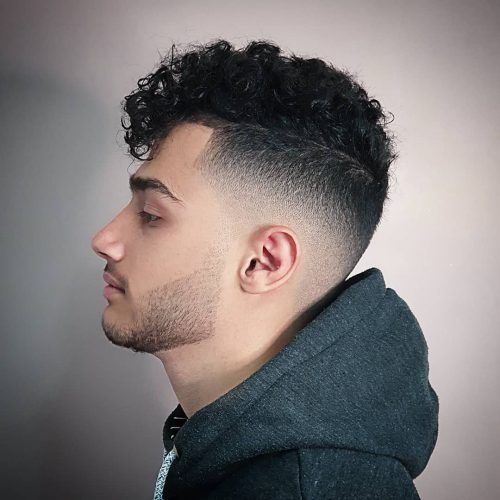 Also Read: 15 Mind-Blowing Haircut Ideas Of A Wolf Cut With Bangs
Skin Fade With Parted Pompadour 
Consider combining a parted pompadour with a skin fade for a sophisticated and polished look. 

Because of the short sides and side portion, the combo will appear clean and neat, but also fashionable due to the on-trend top.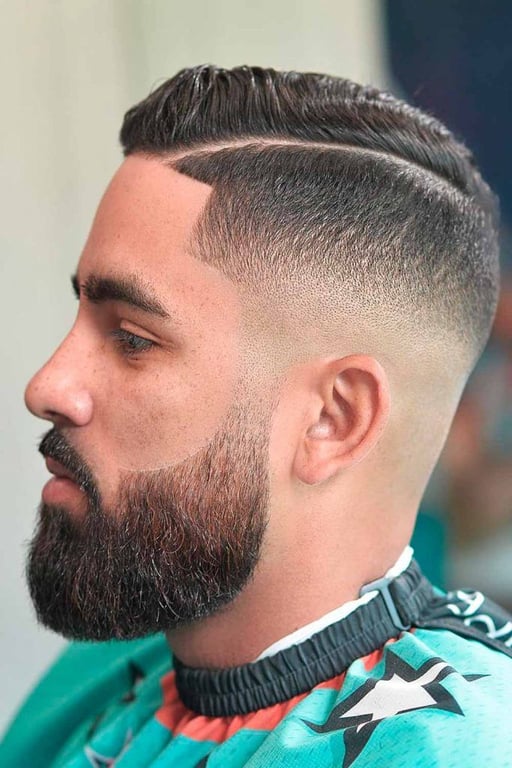 Conclusion
Regardless of the length and texture of your top mane, the skin fade, also known as a bald or zero fade, always produces a modern, adaptable look that is appropriate for all settings. It's all about how you style your top strands, and you have complete control!
Reference Link
Skin Fade Haircut-FAQ'S
What Is A Skin Fade Haircut?
* A skin fade haircut neatens up the old faithful short back and sides. It causes a fade between your skin and your hair, as the name implies. 
* This is performed by gradually increasing the settings of a razor from zero (skin) to wherever the style dictates at the top.
How To Do A Skin Fade Haircut
* You can do a skin fade haircut with a gradual fade that begins around the top of the head and progresses to the skin at the neckline. 
You can also use this article as a reference to style your haircut.
How Much Is A Skin Fade Haircut
* A skin fade will typically cost between $35 and $45, with the price varying depending on geographical region and the reputation of the barber.
* If a barber charges more for a skin fade than a regular fade, it's for a good reason.
How To Cut Skin Fade Haircut
* When you ask your barber for a skin fade, you should include some more information like your height and what you want on top. 
* Skin fades can be high, mid, or low, and you can also get a temple, drop, or burst fade.