Marking its territory among the most hated hairstyles of all time, the takuache haircut is one of pop culture's most controversial meme content. Well, just as the name sounds odd, so is the hairstyle. But despite being disregarded by most men, this haircut is designed to suit everyone. It's time to check out all the negativity of the takuache and style yourself with this cutest admirable version of a haircut, takuache haircut.

Takuache is known as the hairstyle of the Mexican-American tribe and is also known by the name Edgar haircut. The takuache refers to a bowl or hood shape. This haircut involves fringes on the forehead; in some haircuts, the fringe is long till the eyebrows. The side and the back can have any style you desire.This Edgar cut is also popular as the Mexican version of caesar cut. You may find many people who hate this hairstyle but trust me, if you like it and it suits your face shape, go for it! Because fashion is self-loving, it does not require other people's opinions.
So, you love it and are ready for some experimenting. In that case, we are presenting to you the trendy takuache haircut of all times:
Takuache Haircut Fade
Fade can add liveliness and elegance to any haircut. So, if you are bored with your regular hair, a takuache can be your next stop.
Add some fade to the sides or back, and you are good to go.
This can be a unique yet inclusive way to add charm to your personality.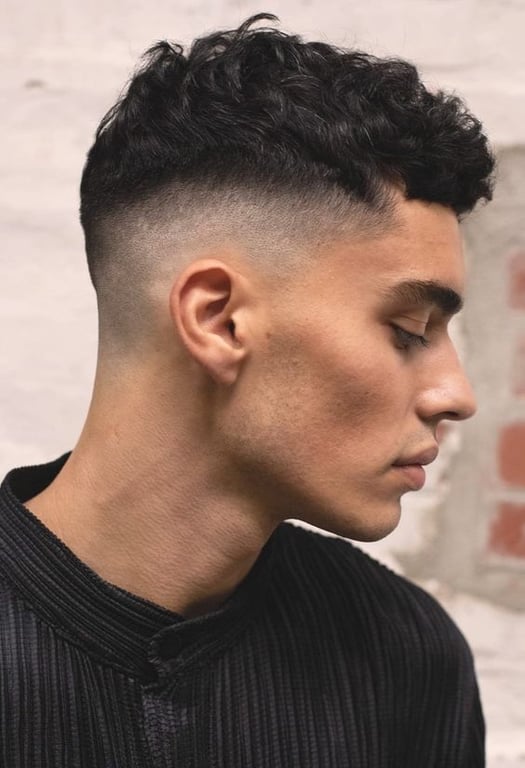 Also Read: 20 Mohawk Haircut To Give Your Fashion a Boost!
Takuache Haircut Mullet
This out-of-the-box haircut is for daring, round-faced men ready to try takuache.
With the fringes on the front and the added mullet at the back is yet another fresh style to amplify your charm.
Consider giving it a try!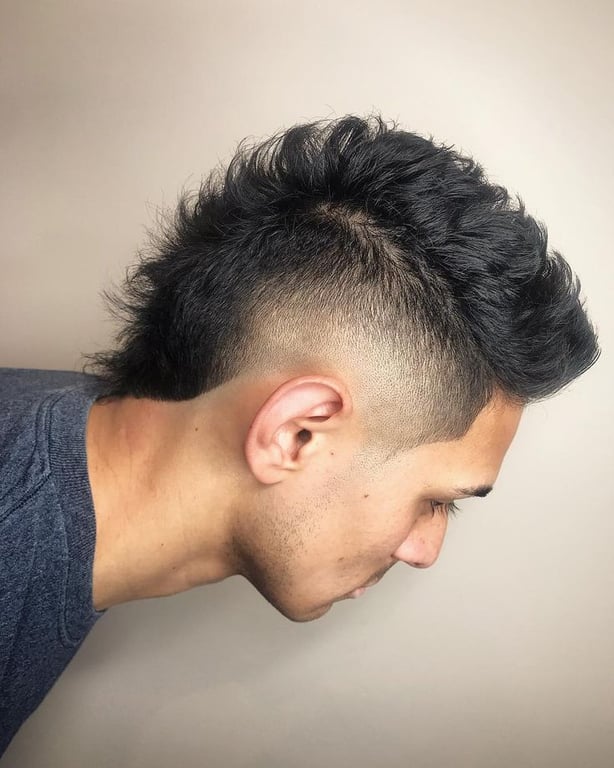 Takuache Haircut With Curly Hair
Ever seen Jadon Sancho in those curls in the takuache style?
It was he that made many men go crazy about this hairdo.
Based on your styling options and face shape, ask your hairstylist to give you your perfect takuache.
So, curly hair men, it's time for some kickass hairstyling.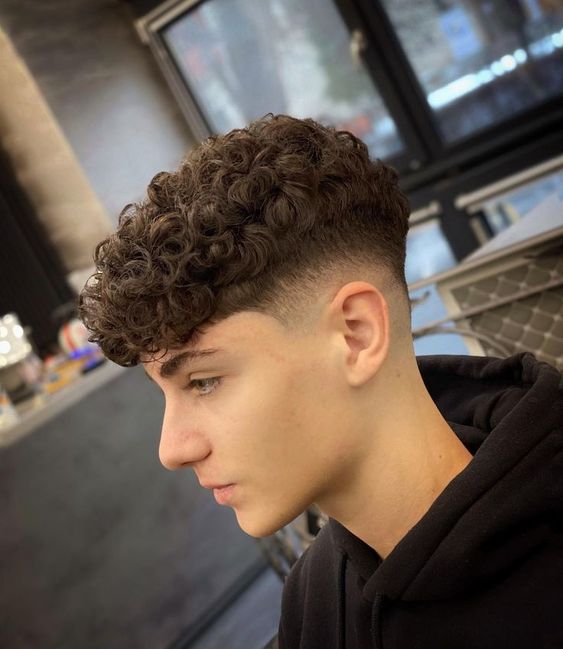 Takuache Haircut Designs
To add a touch of youthfulness to your hairstyle, some shaved designs can do the job.
Takuache haircut with designs is something you can consider giving a chance.
So, getting this hairstyle can be fun and crazy.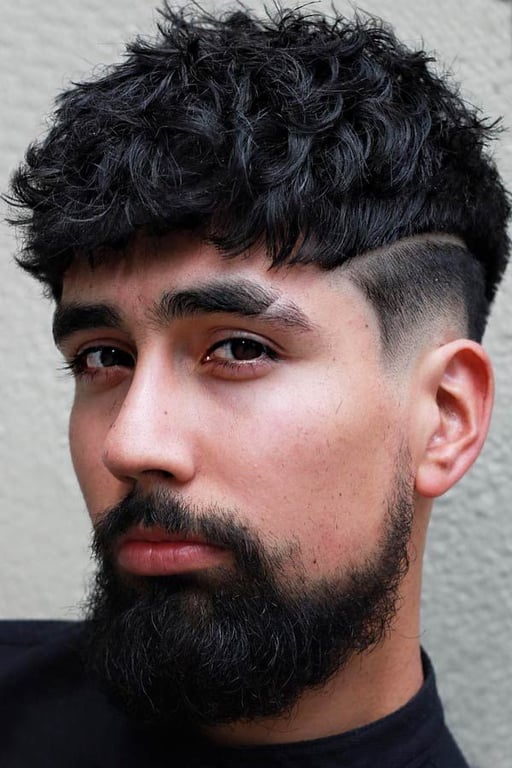 Messy Takuache Haircut
Another way to become your dapper yet cute version is by creating messiness in your hair.
The takuache haircut with unkempt hair is something effortless and fun to style.
If you need clarification about what to try next time, this hair can be your option.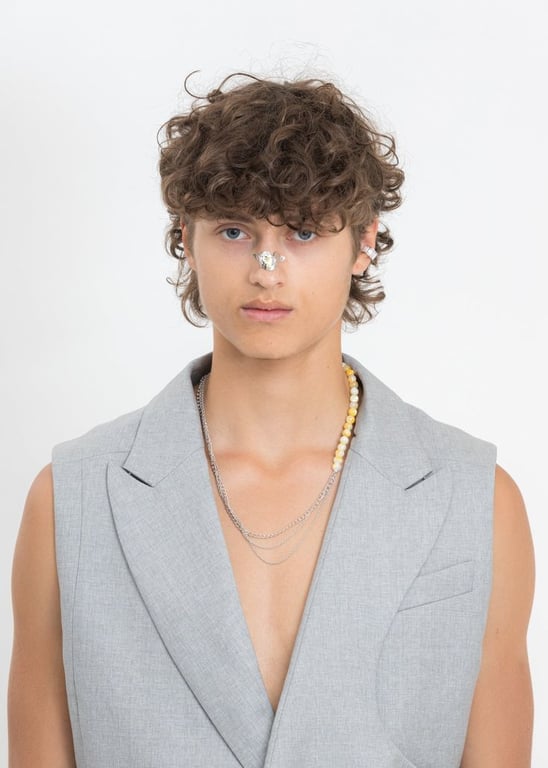 Low Fade Takuache Haircut
A low fade can also offer you the hairstyle you are searching.
Pair the low fade with short bangs to complement the look.
This exclusive hairstyle with takuache style is something to take into consideration.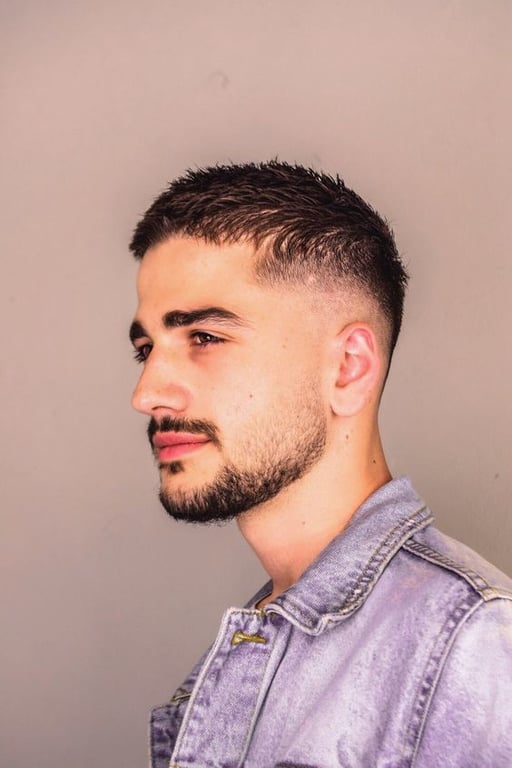 Cool Short Haircut
Coloring hair can be a great option to change your look.
Get this short haircut with the combination of colors you like, and you are ready to turn heads.
As seen in the image, this haircut is worth trying!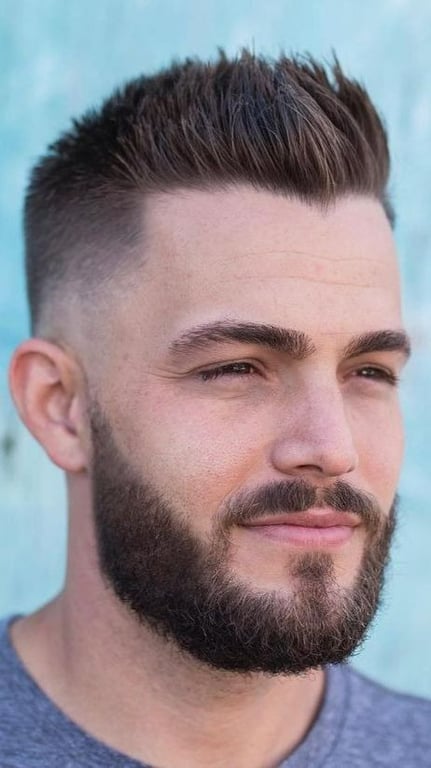 Takuache With Beard
For the masculine look with the takuache, a beard is just perfect.
Style your takuache with a beard for an enhanced charm and allure to your personality.
The takuache can be your best option to try this season.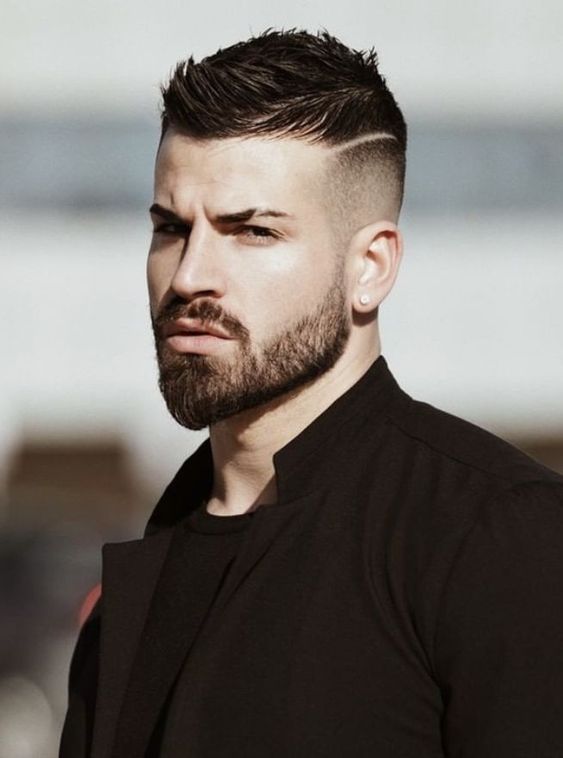 Also Read: Undercut Haircut for Men to Explore This Versatile Cut!
Colored Takuache Haircut
If the Edgar hairstyle sounds boring, go for a refreshing look by coloring them with your desired color.
Style your takuache in any form you like, whether it is faded, tapered or pompadour. And color it to give a glimpse of modernity to it.
The one in the image is a shade of greyish white that looks stunning and chic.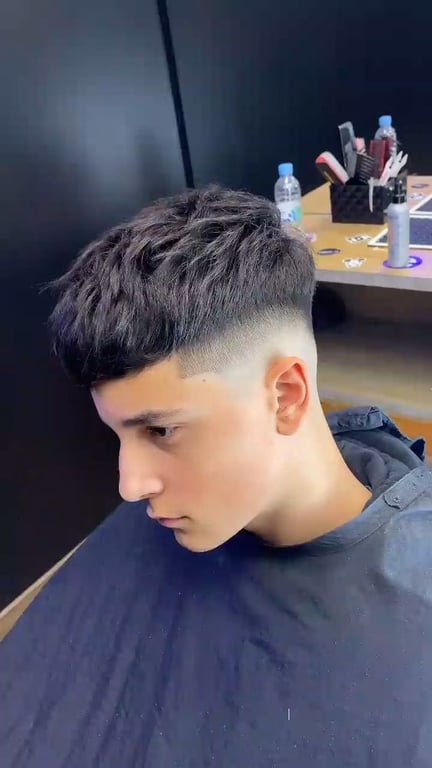 Buzzed Takuache
What are you looking for is low maintenance, easy to style and stylish? Then this Edgar cut is for you.
Short hair can be styled in the takuache form by adding extra buzzed sides to give it a cool and modern look.

This haircut can be ideal for styling men with a busy lifestyle and shorter hair.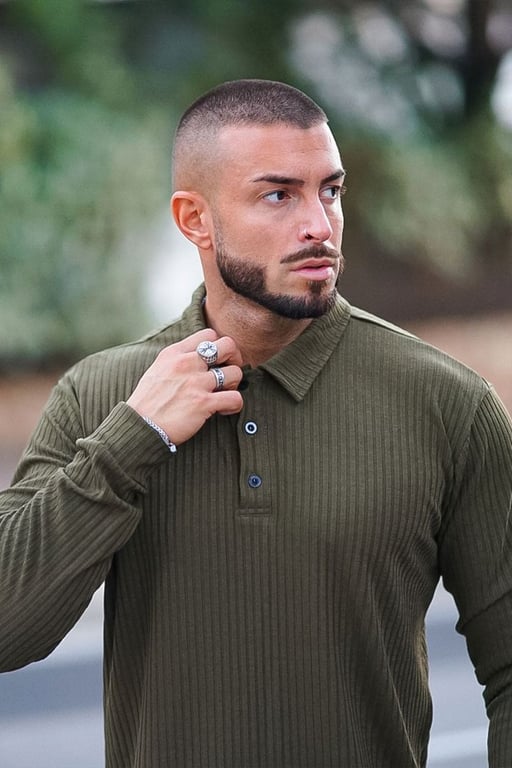 Caesar Takuache
This is the modern and modified version of the Ceasar cut paired with the takuache.
Young Latino Americans mostly prefer this style.
It's classic and timeless, with a low fade and is mushroom-shaped.
It looks good and elegant; give it a chance.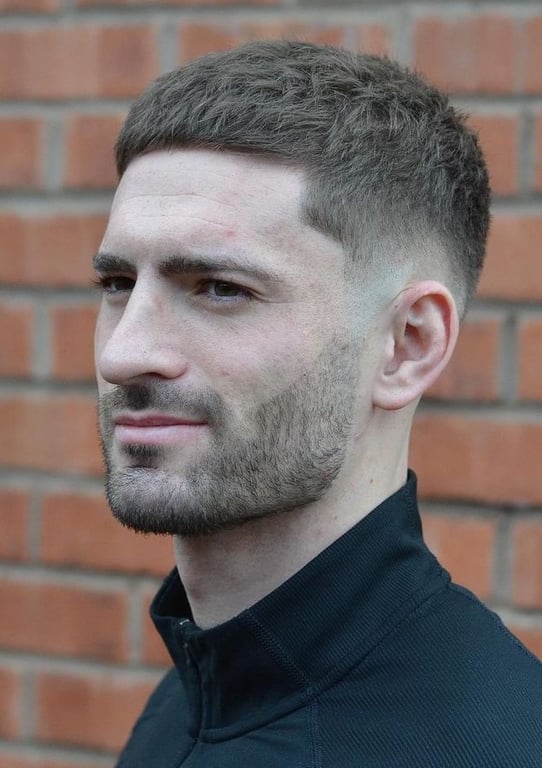 Takuache Bangs
For a distinct and exemplary look, bangs can be something to consider.
Any fringe can work, short or long, and you are good to go.
Takuache bangs are a new invention in fashion and look great when styled correctly.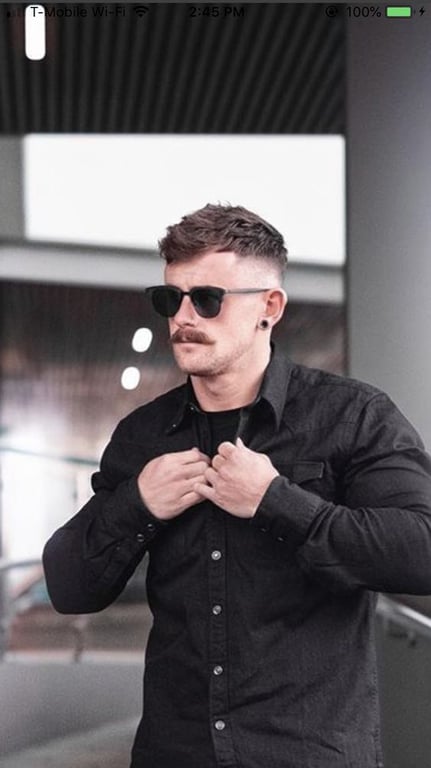 Conclusion
This article is about the stylish takuache haircut, which is becoming popular nowadays days. These trendy, fashionable Edgar haircuts are worth trying and will not make you meme content! The love-hate relationship of the takuache is mainly because this haircut is not very common, and you don't usually see them everywhere. But with the advancement of the fashion industry, takuache is not just a meme but a worth-trying haircut. So, go for it!
Also Read: Fade Haircut: Get Ready With Your Most Dapper Version!
Reference Link
Takuache Haircut-FAQ's
Why Is The Takuache Haircut Called As Edgar Haircut?
* It was believed that Edgar Martinez, a baseball player made this haircut popular
* Also it is said that this haircut originated in Mexico.
Does Edgar Cut Look Good on Everyone?
* Well, it depends upon your face shape and the type of cut you want.
* It mostly suits everyone, you can go for fade at the side and back. It is very popular among the youngsters.
What Type of Hair Do You Need for the Edgar Cut?
* Basically Edgar cut can be shaped on any type of hair but you need to grow the hair a little longer on the front for the fringes.
* If you want very short takuache, then even growing the front hair is not very important.
How to Ask for a Takuache Haircut?
* Well, the most easy way of asking your barber for this haircut is by showing the image.
* Go through this article and choose your favorite takuache and show it to the hairstylist.