A taper burst fade is cut in a semicircle above the ear and stops behind the ear; unlike a low or mid fade, it does not continue around the nape of the neck. The fade at the temple is cut in a semicircle shape or 'burst', similar to the taper fade stated above. A taper burst fade haircut is an extremely appealing and low-maintenance alternative. Because it is incredibly versatile and completely changeable, the only decision you must make is its variety. In this post, we will discuss the different versions of the taper burst fade haircut.
Taper Burst Fade
The taper burst fade is a version of the cut in which the sides are trimmed short but not close to the skin.

Its burst leaves some hair, but what is important is that your hair remains straight.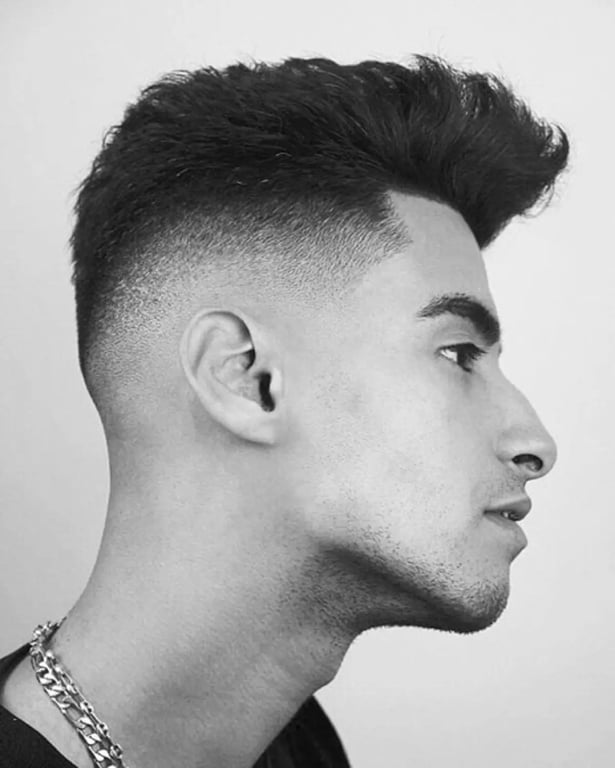 Taper Burst Fade Design
You can give a creative look to your taper burst fade haircut by using a design.

The design can be some lines, any shape, or anything which you can imagine.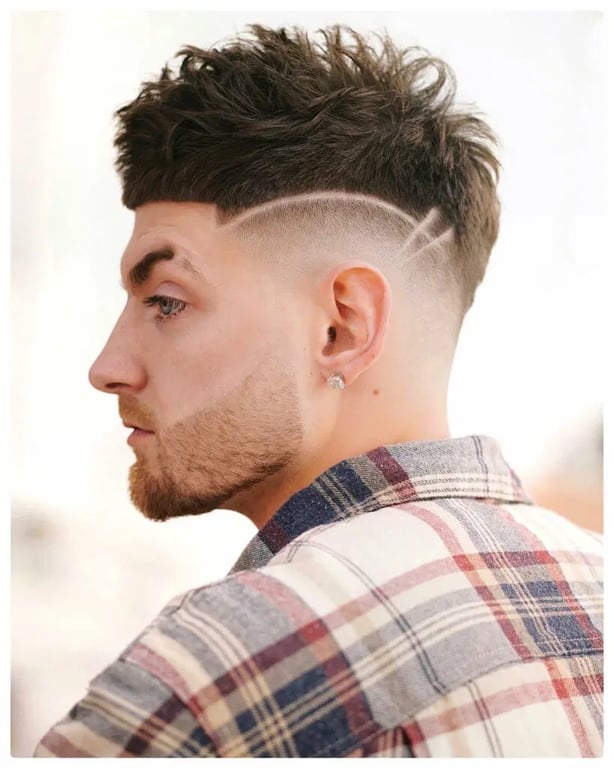 Also Read: 11 Drop Fade Black Men Haircuts: The Masculine Look of 2023
Mexican Taper Burst Fade
Take a peek at this hot Mexican taper burst fade with its fresh new edges and cuts.

This haircut for men with thick hair is designed specifically for those who want a burst fade on top and tapered sides.
Low Taper Burst Fade
Because a taper burst fade removes so much hair from the sides, it makes you look neat.

Accompanying it with a low haircut will enhance your overall look.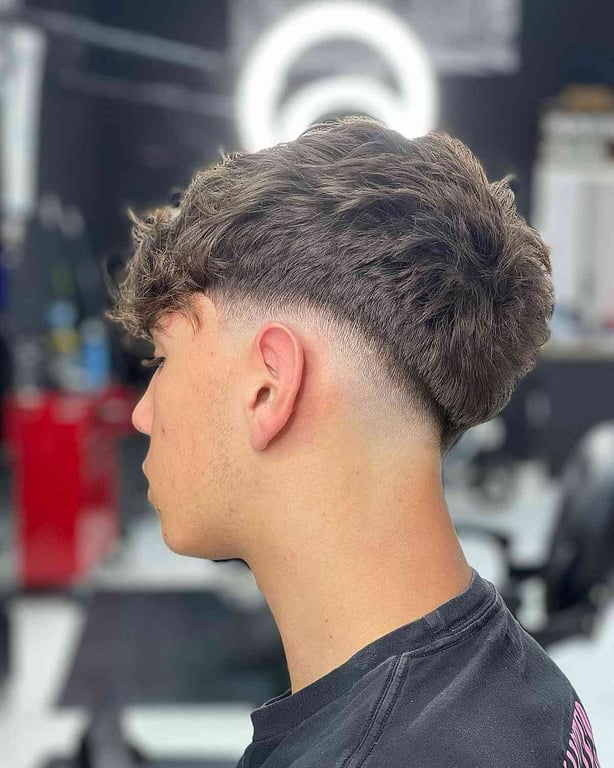 Taper Burst Fade With Mullet
The hairstyle contains high bursts on the sides that transition from a bald fade to a less deep fade because of the mullet.

Your temples and hairline are given an edgy trim. You can decide the length of your mullet as per your choice.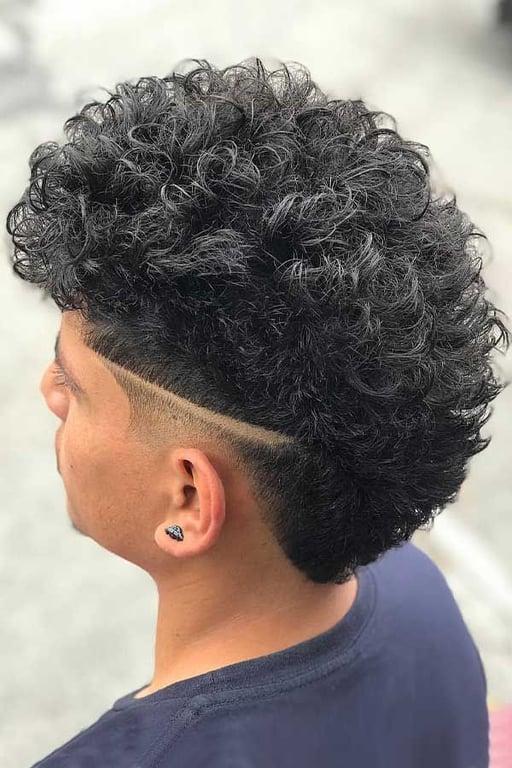 Taper Burst Fade With Mohawk
A burst fade taper and a mohawk appear to be meant for each other. It is made by combining the taper at the nape and around the ear.

The fade offers your sides a clean-cut appearance, whilst the rather lengthy top allows for a chaotic yet balanced appearance.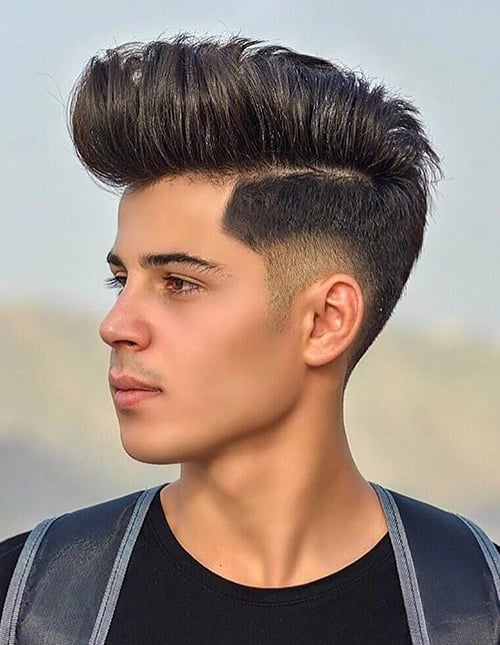 Curly Taper Burst Fade 
This haircut is great for men who value their masculinity despite their curly hair. The stylish haircut features a bald burst fade on the sides that looks great with a neat taper.

To make this appearance more appealing, keep your curly or wavy hair short.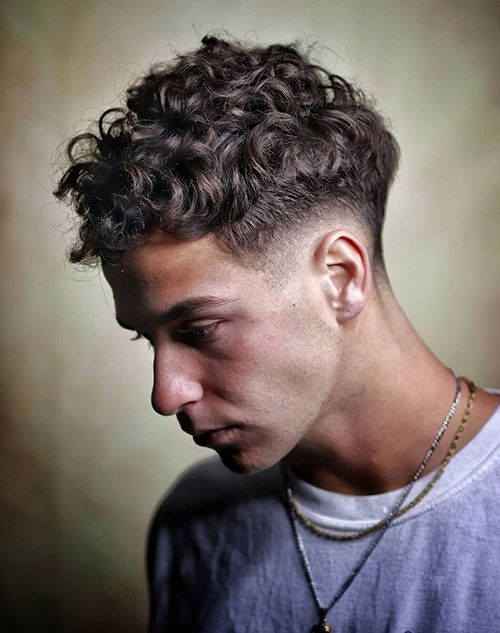 Also Read: 17 High Taper Haircut Versions For An Edgy Look
Comb Over Taper Burst Fade
In the comb-over taper burst fade haircut, the hair is usually combed on the side, in the same direction.

You get to choose whether you want a bald burst or one with some hair left on your head.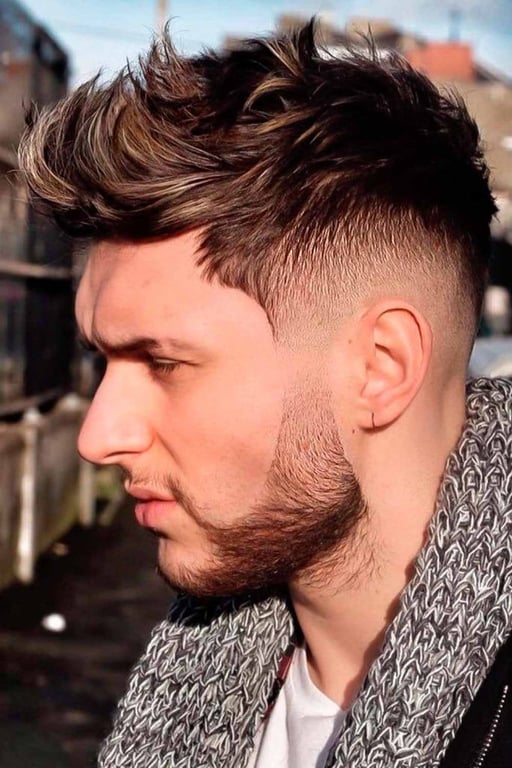 Undercut Taper Burst Fade
The undercut is a hairstyle that is cut at the back of your head. On the sides and back of your head, a low fade is made.

A line or two is formed, generally near your neck. You can wear your hair in any manner as long as the undercut is visible.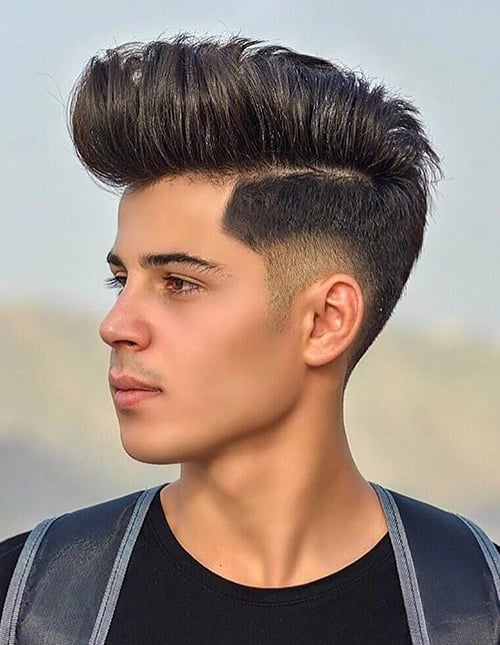 Dyed Taper Burst Fade
You can also spice up your black hair and experiment with other colors. After you've had your burst fade, you can color your hair any color you like.

A colored burst draws attention to you. It's for the most daring men out there who want to steal the show wherever they go.
Usher Taper Burst Fade
Usher, the famous artist, dancer, and songwriter, inspired one of the trendy curly hairstyles. It entails giving the sides a small burst while keeping the top long. 

Nobody will comment "you got it awful" if you try this hairstyle.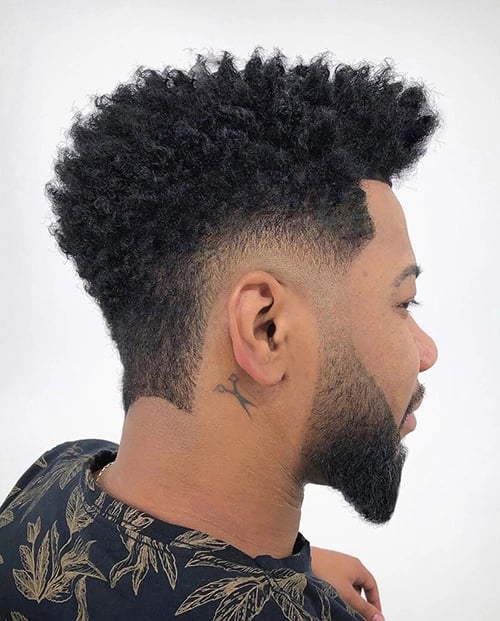 Taper Burst Fade Straight Hair
A taper burst fade is a lifesaver for guys with straight hair. The top does not appear dull and monotonous because it offers a unique and detailed touch to its design. 

Furthermore, such a hairstyle can be paired with practically any facial hair type, from a little stubble to a full beard.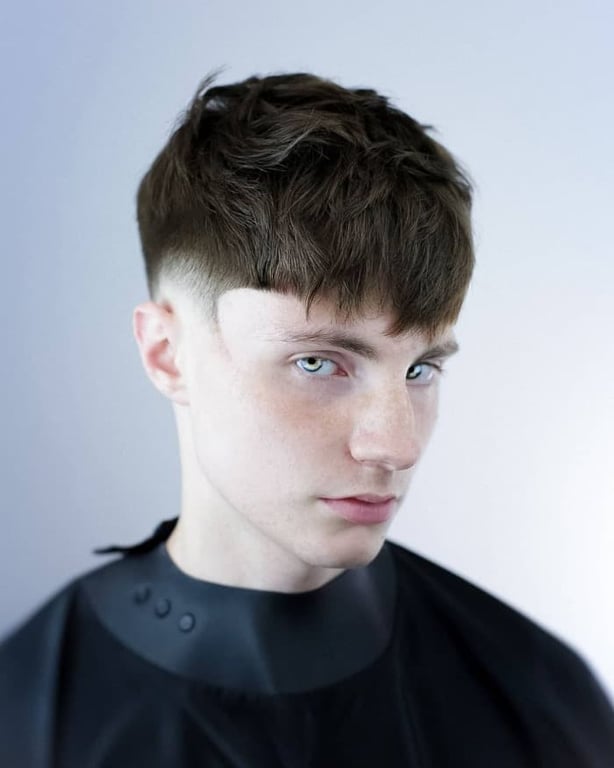 Also Read: 15 Low Drop Fade Haircuts: Time for a Bold and Dashing Look
Taper Burst Fade Pompadour
The pompadour hairstyle, named after the mistress of King Louis XV and popularized by the King of Rock and Roll Elvis Presley, pairs very well with the taper burst fade. 

The voluminous pompadour organically integrates with the hair at the back of the head, making this one of the most fashionable fade haircuts.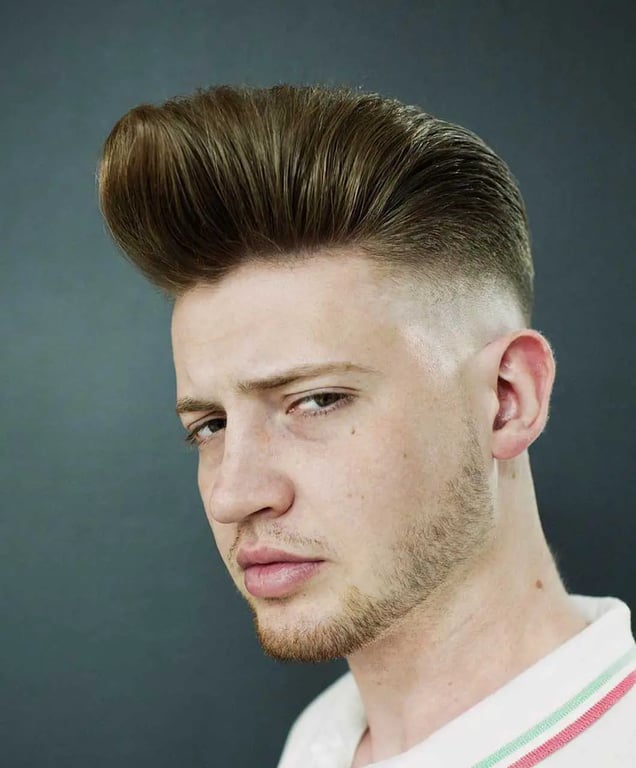 Conclusion
Do not forget to take inspiration from these taper burst fade haircuts before your next haircut. It is sure to give you an edgy yet balanced look. 
Reference Link
Taper Burst Fade -FAQ'S
What Is A Burst Fade?
* Because of the dramatic aspect involved, the burst fade hairstyle cannot be confused with any other fade haircut. 
* The hairline behind the ear should decrease while the hair in the rear should remain longer to create the burst fading impression. 
* The hairline mimics the ear curvature and explodes out towards the neck in this manner.
How Do You Ask For A Burst Fade Haircut From Your Barber?
* You can also explain that you want your hair behind the ears faded into a semicircle and the back trimmed longer.
* You can choose any haircut for the top as per your choice.
You can also refer to the above images to get an ideal burst fade hairstyle.
What Is A South Of France Haircut?
* A South of France haircut often known as the Usher hairstyle.
* It is the hybrid of a burst fade and a fauxhawk or mohawk.