So, you're thinking about getting a classic Taper haircut? Instead, go for a Taper Edgar Haircut to get all the attention. Continue reading to find out what it is, how it looks, and which of these men's hairstyles is the most popular right now. The beauty of a taper Edgar haircut is that it flatters all face shapes and hair types. To make this work, all you need is a little length on top. 
Taper Edgar Haircut
The Edgar Haircut can also be combined with a taper.

The front of your head is styled with bangs or fringes that partially hide your forehead. The top is clipped short, while the sides and rear are tapered.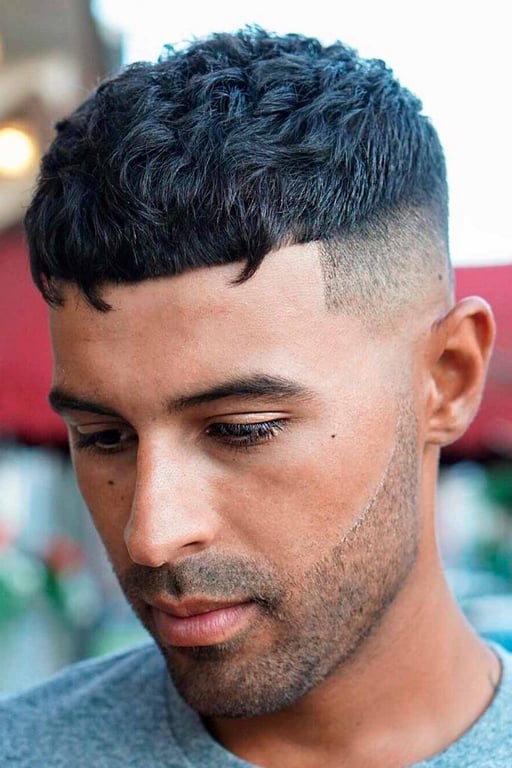 Low Taper Edgar Haircut
A low-taper haircut is a form of taper in which your hair gradually becomes shorter, beginning at a lower level, just above the ears. 

If you don't like fading too near to the skin on the sides and exposing your scalp, this is the one to attempt.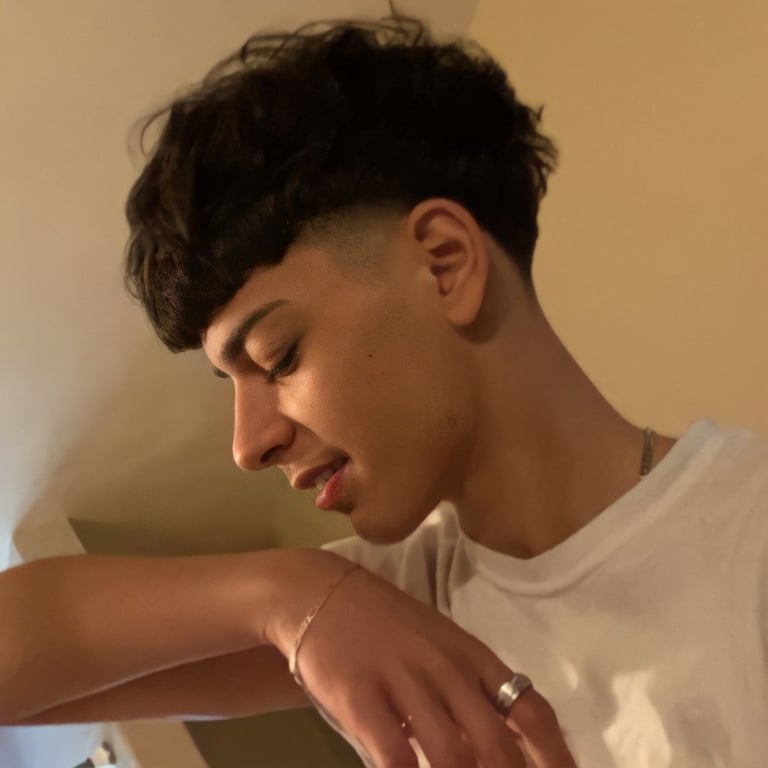 Also Read: The 9 Impressive Fluffy Edgar Haircut Styles To Try
Edgar Low Taper Fade Haircut 
The low fade Edgar taper haircut offers a tidy, organized, and modest appearance.

The low taper fade starts at your ears and continues back to the nape of your neck. Your neck and ear remain free of any untidy hair.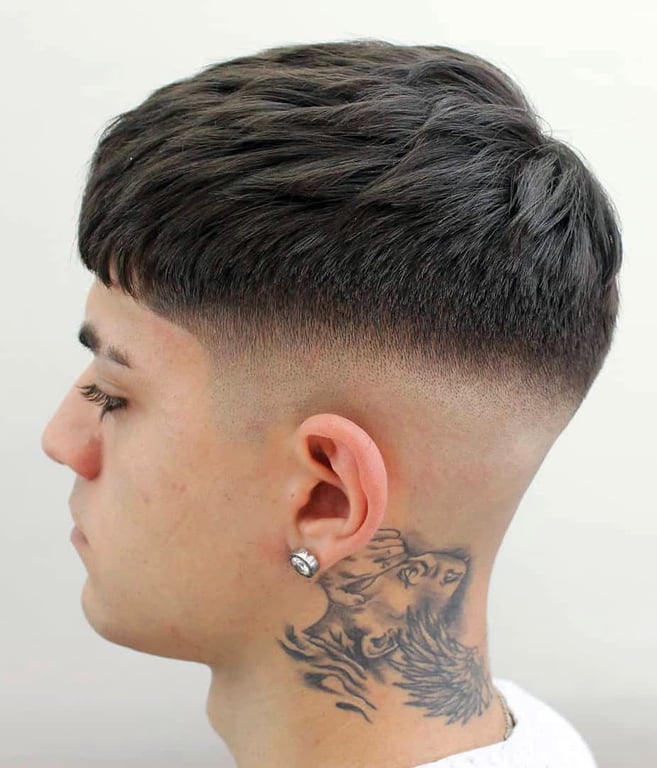 Mid Taper Edgar Haircut
While the hair on the sides and back of the head is maintained relatively short, the top of the head has a substantial amount of hair that is styled with an Edgar. 

The best face shape for this haircut is an oval or long face.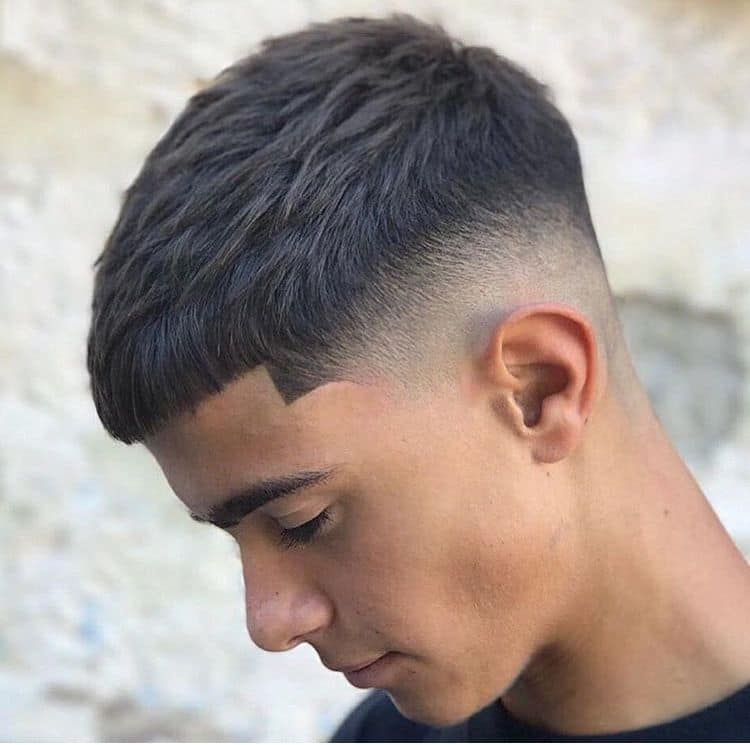 High Taper Edgar Haircut
At most 2 inches from the top of the head, the sides of the head are cropped short.

When combined with the Edgar haircut, this taper produces an amazing contrast. It has a powerful and refined appearance.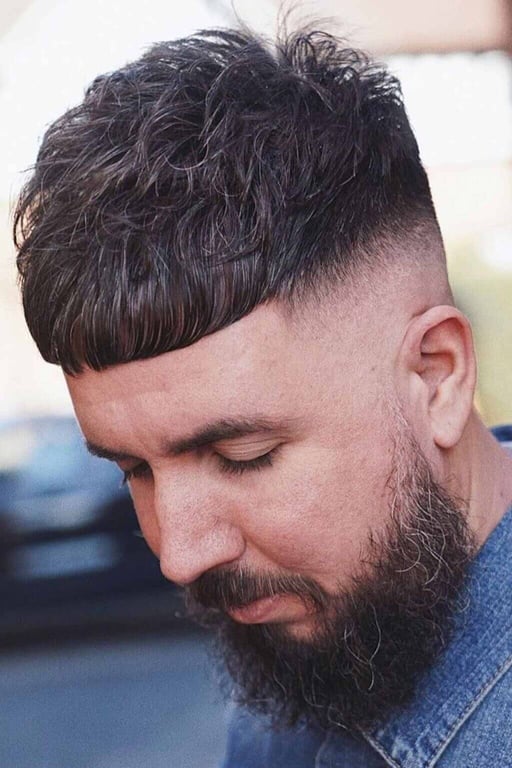 Curly Taper Edgar Haircut 
The curls on your face will naturally fall over your forehead, with fading sides as they approach the start of your beard.

The untidy and fragile curly hair structure of this hairstyle calls for routine maintenance.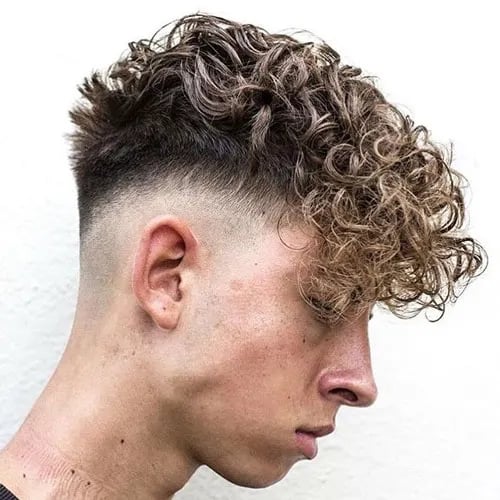 Afro Taper Edgar Haircut
Black males often choose this style of haircut.

Your barber keeps your hair slightly longer on top in a taper fade, which gradually gets shorter toward the back. Adding an afro to this style provides your face with a better frame and structure.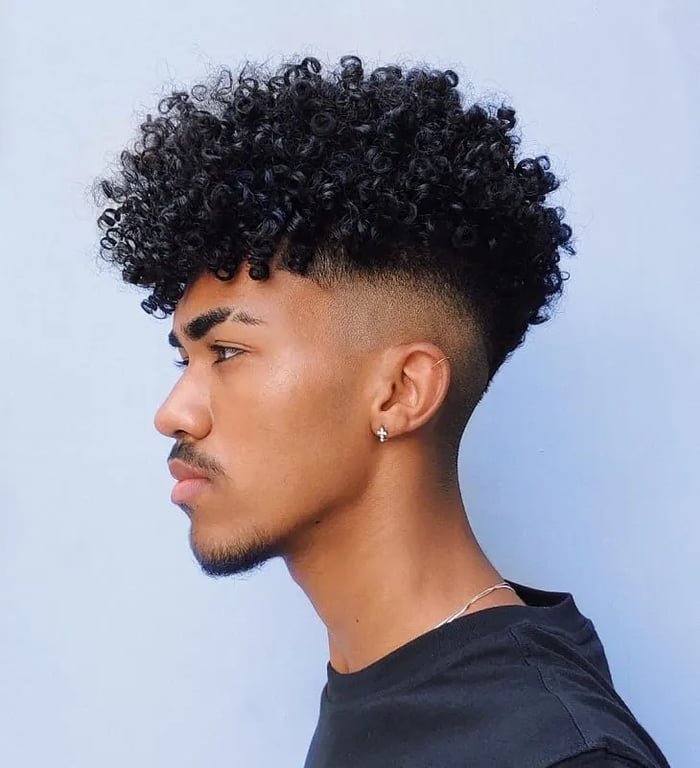 Taper Edgar With Lines On The Sides
This Haircut is a unique, daring style that is likely to grab everyone's attention.

Your hairline is visible along a line (which can be styled as per your preference) that runs through the side and ends at the rear with a tapered Edgar.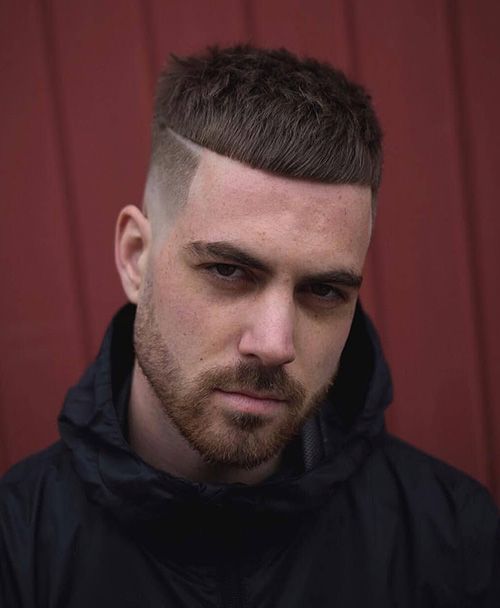 Taper Edgar With A Mohawk 
This haircut is for you if you like to take risks but your day job prevents you from doing so.

The polished yet edgy mohawk is perched on top of your head, with the sides and bottom tapering down to a clean shave.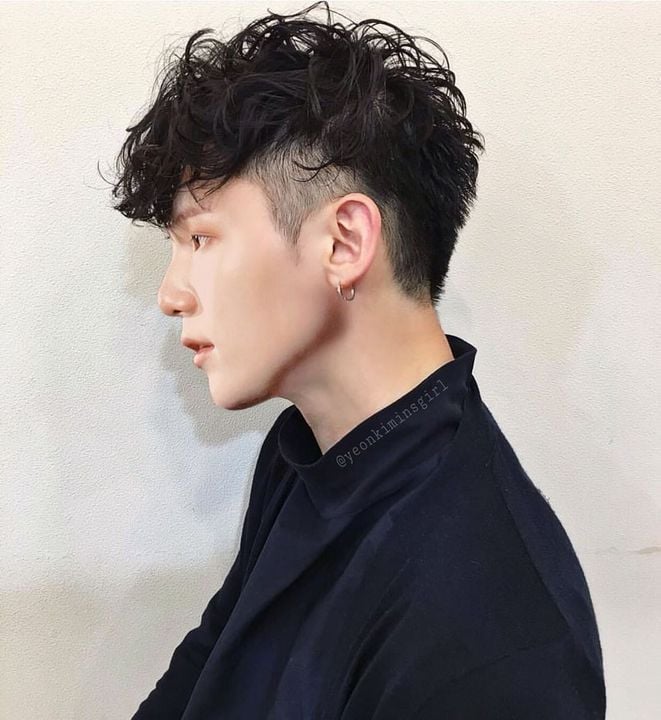 Wavy Taper Edgar 
A Wavy Edgar haircut adds natural definition to your waves.

The back and central areas of your hair can be left on top to maintain a ruffled, cool appearance. An Edgar Taper with waves delivers something very remarkable.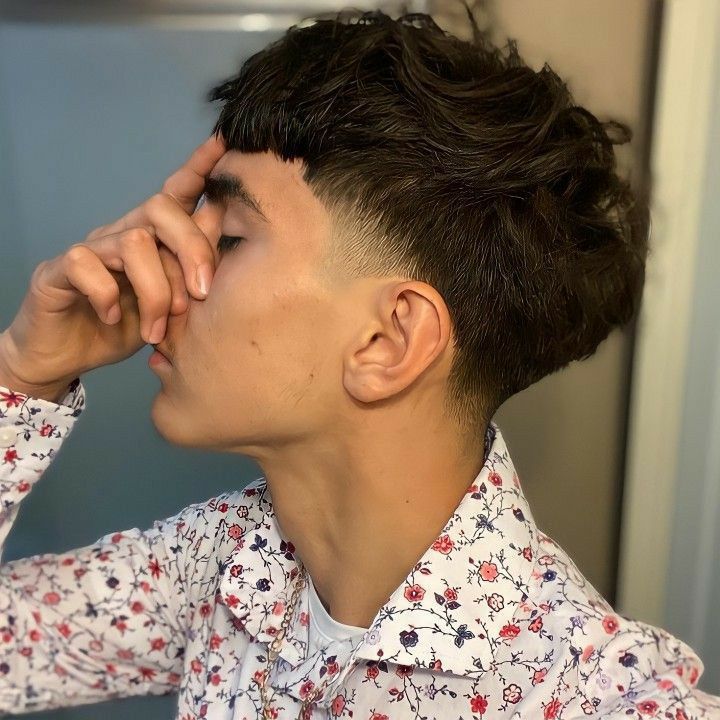 Also Read: Trendy 19 Edgar Haircut Mexican Ideas
Choppy Taper Edgar 
The chopped-haired Taper haircut combines textural elements with acute angles.

While maintaining the conventional straight-line fringe of an Edgar cut, the barber adds texture by cutting the top portion of the hair in a variety of lengths, known as a "choppy cut."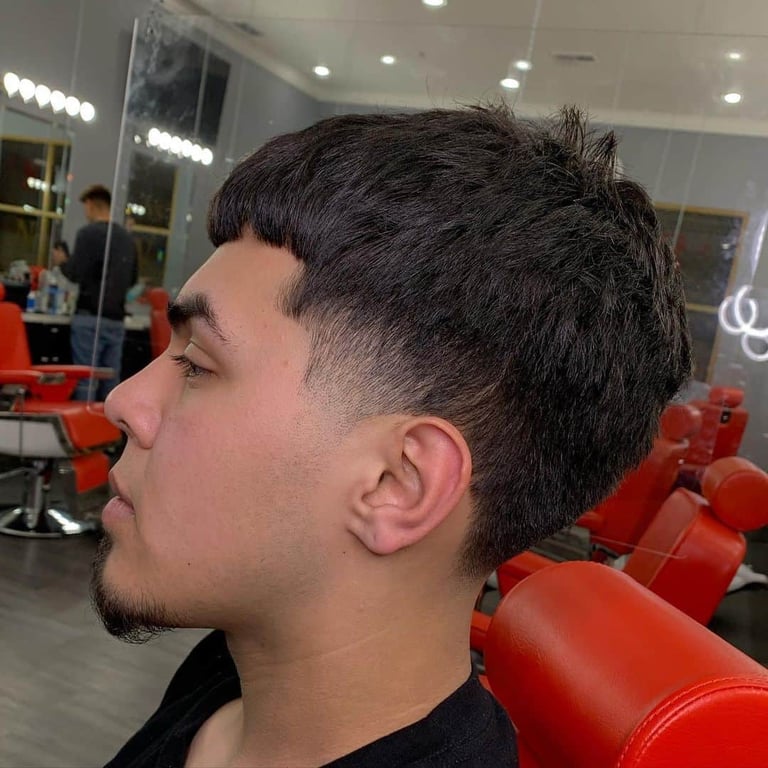 Bowl Taper Edgar Haircut 
This hairdo blends the renowned bowl cut with the traditional Edgar haircut. Of course, Taper still has its fundamental components.

The hair around the ears is trimmed or buzzed, and the textured top area is cut consistently around the sides of the head.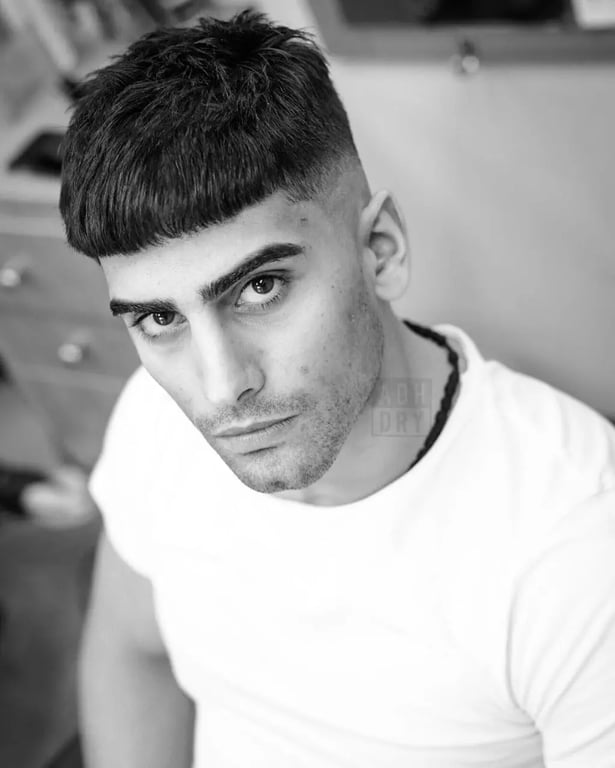 Jagged Taper Edgar Haircut
This edition's standard straight Edgar fringe has been swapped out for a jagged, choppy one. However, it is not required to be symmetrical; you are free to cut it at an angle.

The crucial element, in this case, is how the jagged fringe dominates the Taper haircut.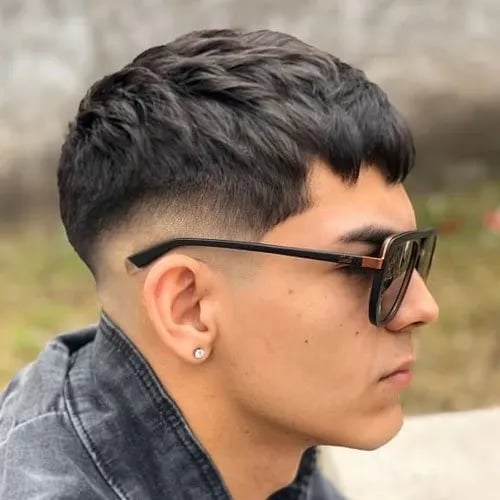 Modern Taper Edgar Haircut
The Edgar haircut with a modern taper feels tidy. The sides and back are chopped short, while the top is left uncut. 

You can style your hair with highlights or bangs. You can also go for an updo if you have long hair.
Short Tapered Edgar with Brushed-Up Fringe
While allowing length in the remaining hair, the taper gives off a sharp, clean appearance. 

Typically, this style of technique is for men who have long hair. The shortest cut possible is given, and it then fades up. If you have a beard, it can also be easily faded into it.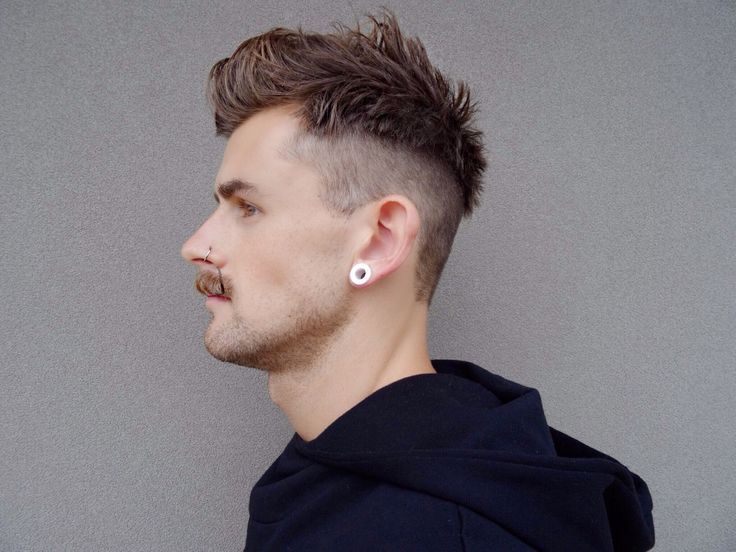 Side-Parted Taper Edgar Haircut
A side-parted taper haircut might be an excellent option if you want to preserve the length on top while keeping the hair tightly around the ears. 

An Edgar accompanied with it is an excellent choice for darker hair since it promotes the transition towards the top and has a very clean fade.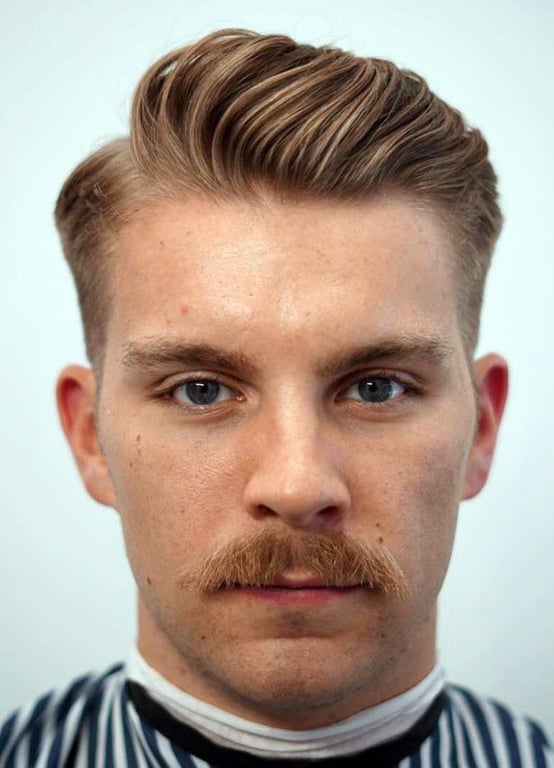 Also Read: 70s Shag Haircut: A Look You Must Replicate
Dapper Taper Edgar Crew Cut
This taper crew cut is understated, cutting-edge, and classic. The sides of this cut are buzzed short, and the top is left a little longer. 

The best thing about this haircut is that you can simply get out of bed, apply some product, and head out the door.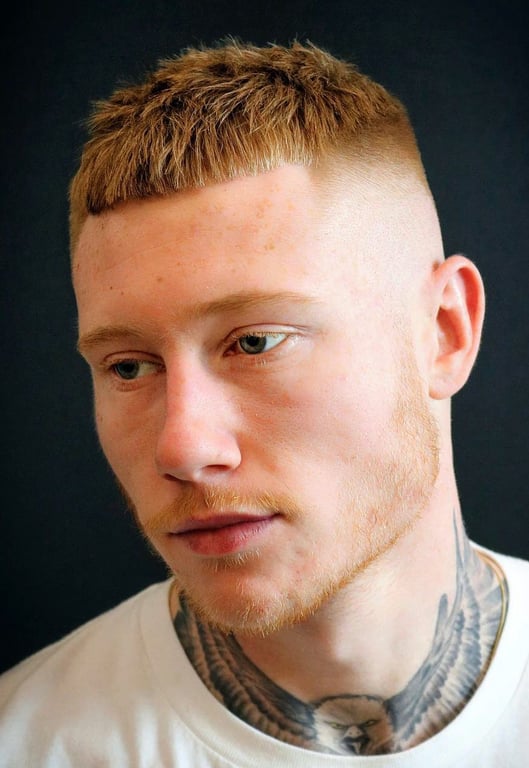 Conclusion 
Now you know everything about the out-of-the-box Taper Edgar haircut. It is sure to grab all the attention of your hair. If you are thinking of a haircut, go for this one. You can style it in different ways as per your choice. 
Reference Link
Taper Edgar Haircut-FAQ's
What Is The Edgar Haircut Called?
A Mexican variation on the Caesar haircut is the Edgar hairstyle.
It is also known as the Takuache.
Is Taper Better Than Fade?
* Compared to a fade, a tapered cut shortens the hair more gradually. 
* Tapers are more evenly cut, less pronounced, and often leave more hair on the top and sides. 
* The perfect cut for you will rely on your facial shape, fashion sense, and desired aesthetic.
Which Taper Fade Is Best?
The mid-taper fade is the best as it offers all the fashionable advantages of a fade without the harsh, abrupt nature of displaying a lot of flesh that you'd need from a conventional fade.
How Do You Ask For An Edgar Haircut?
* Request from your barber a top portion that is sharply contrasted with buzzed or tapered sides. 
* If you're going for the straight-line fringe, be sure to specify that. If not, use one of the descriptions from this article and display the corresponding image.