Considered to be the synonym of romanticism, Valentine's day is eagerly awaited by everyone. The atmosphere of love is already fetching. And the romantic season is about to begin. What are your preparations for this Valentine's day? If you have not thought about anything, we are here to help you feel your best and look your best. Valentine's day is about love, and when you style your hair with love, they bloom! These easy Valentine's day hairstyles are here to make you look stunning.
Now it doesn't matter, who is your Valentine's hangout mate, be it your partner or your gal pals; styling the hair is always a lady's first choice.
Let's ditch the old norms and welcome this Valentine's with rejuvenating and adorable hairstyles. Valentine's day hairstyles for every kind of hair, be it straight, curly, afro, or wavy, are here to make your date night perfect and memorable!
Romantic Updo
An updo can always go right for a valentine's day.

Create a messy and textured bun to give it a romantic look, and pair it with a gown or a flowy dress to enhance your look.

You are going to look mesmerizing!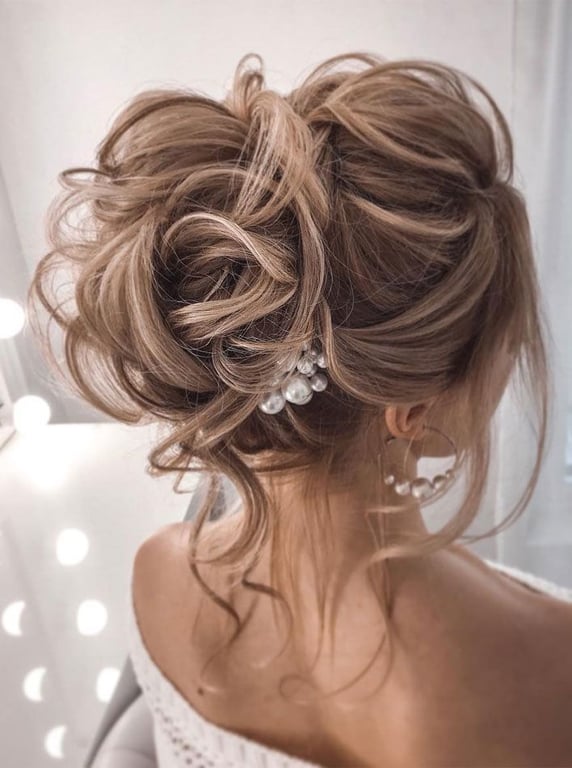 French Braid Crown
Wanna have that "can't take their eyes off" look? Scarlett Johansson did the same!

This French braid crown creates the most alluring and adorable look.

It is sober as well as catchy. You can always get this!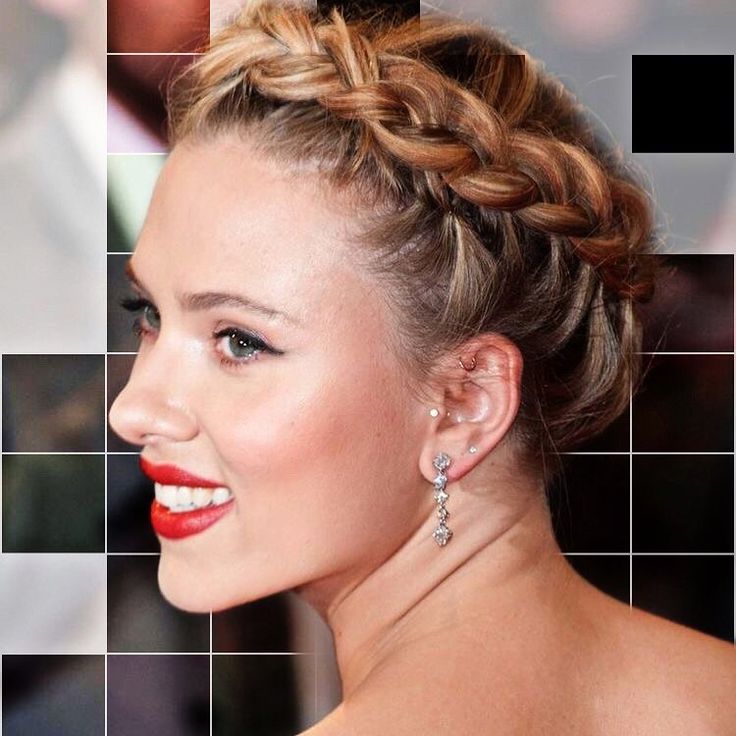 Also Read – Become Your Best Version With These New Year Hairstyles
Short Wavy Hair
Just like

Nina Dobrev,

start to flaunt your short wavy hair in a dreamy style.

Let those waves be open and pair them with a short dress to look irresistible.

Even if your hair isn't wavy, when will a hairstylist be of your use?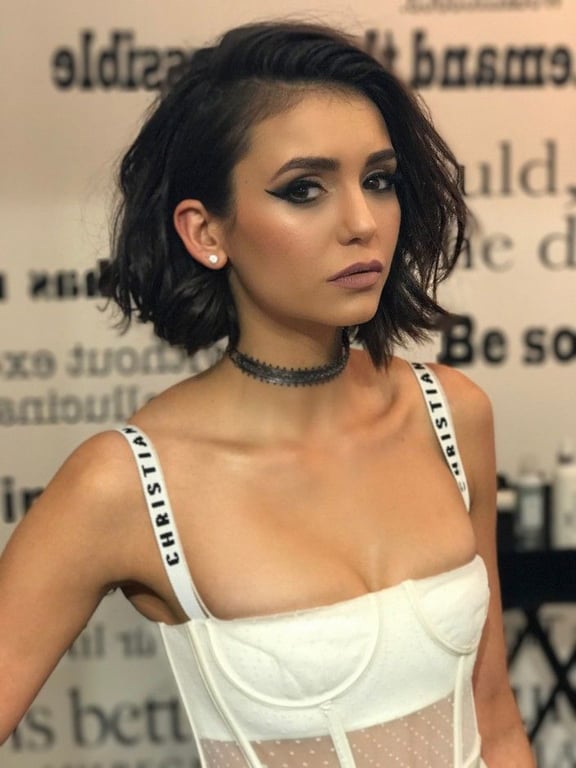 Aesthetic Hairstyles
A tousled bob can be the aesthetic hairstyle you have been searching for so long.

This cute yet flirty hairstyle can offer you class impeccably.

Trying this for Valentine's day can prove to be to your benefit!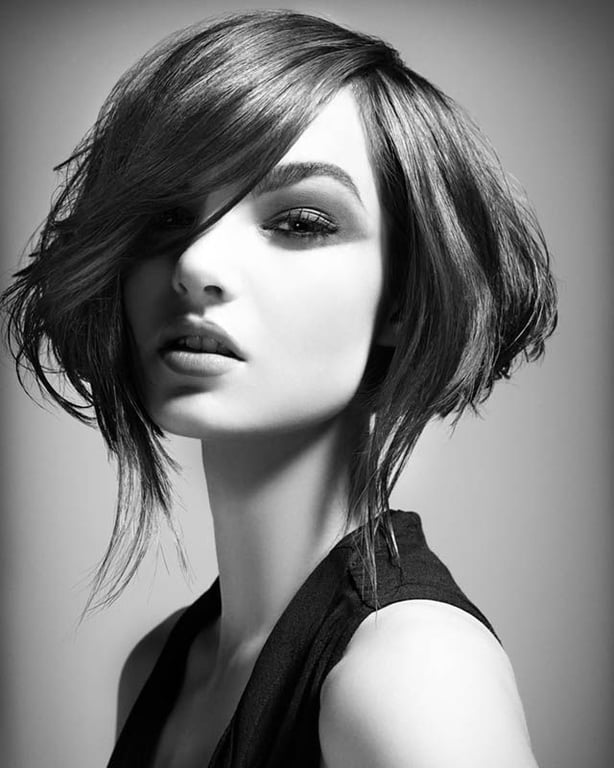 Cute Ponytail Hairstyles
Who said ponytails don't go with Valentine's? 

They have the capability to alter your look and offer you an exciting and amorous look.

Cute ponytail hairstyles of any type suit best on any kind of hair. You can go for a high ponytail to add charm to your look.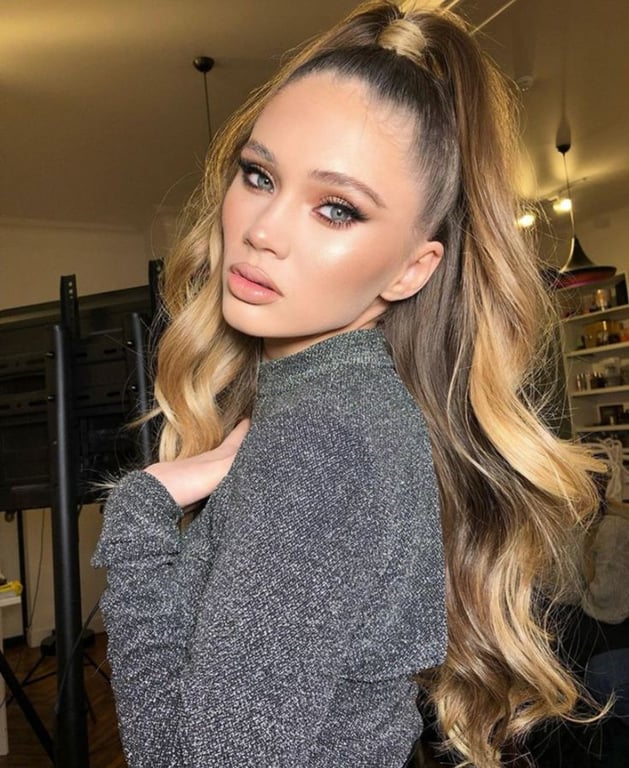 Blowout Hairstyles
Blowout hairstyles can create the most positive vibe when styling it correctly.

If you want to look fresh and sassy, a blowout can be an ideal choice this Valentine's day.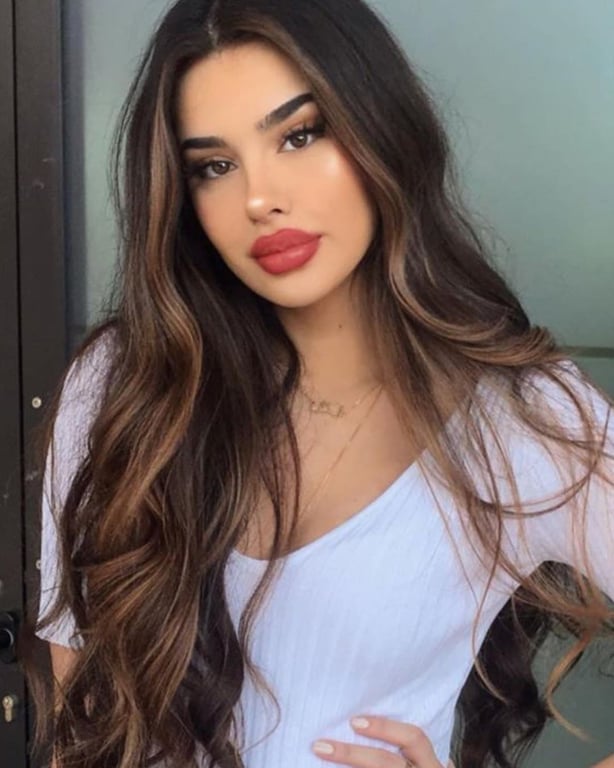 Old Hollywood Waves
These classy and poetic old Hollywood waves are a way to your partner's heart.

This fanciful hair is the neatest look you can ever ask for.

Style it with a good amount of hair spray to make the charm beholden.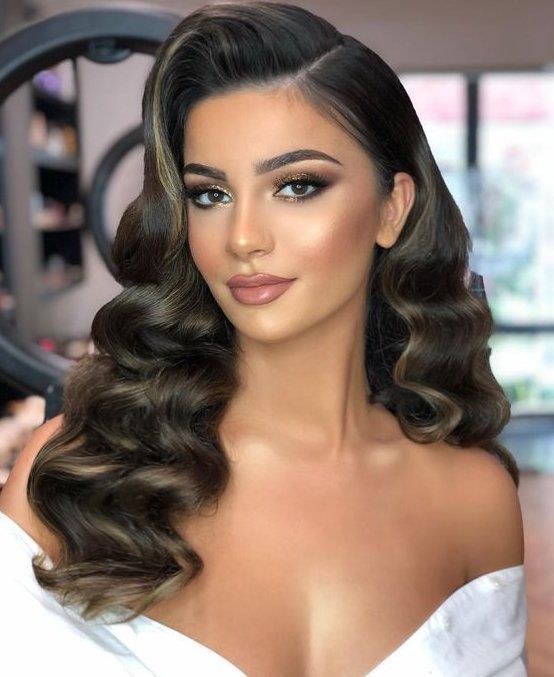 Hairstyle For Black Girls
So, if you are a black girl with luscious and voluminous curls, this hairstyle for black girls can prove to be a Godsend.

A curly updo paired with some cute pins is a sure yes! Yes! for valentine's day hairstyles.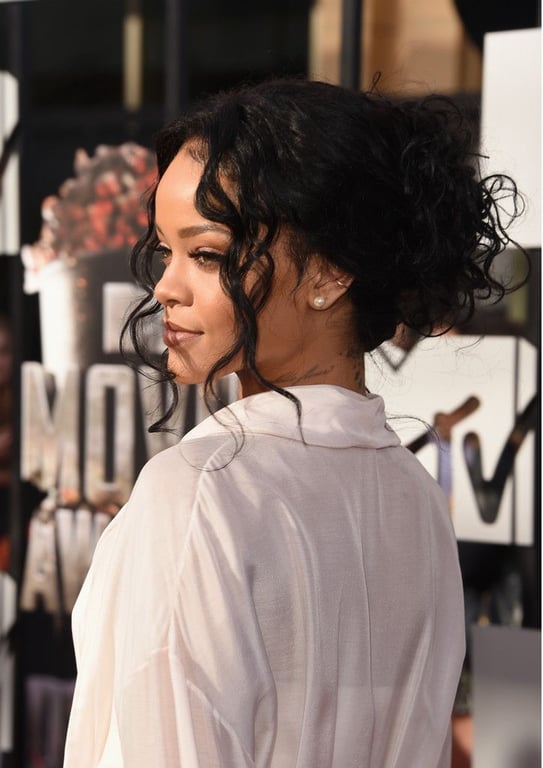 Also Read – Christmas Hairstyles To Make The Holidays Exciting And Lively!
Knotless Braids Styles
This era is all about going with the trend, and knotless braids styles are the most loved trend of the season.

If you haven't tried this, this is the time to show off your lovely valentine's day hairstyles.

A knotless braid ponytail can be the best idea to consider this Valentine's day. This sophisticated and elegant hairstyle is a must-try!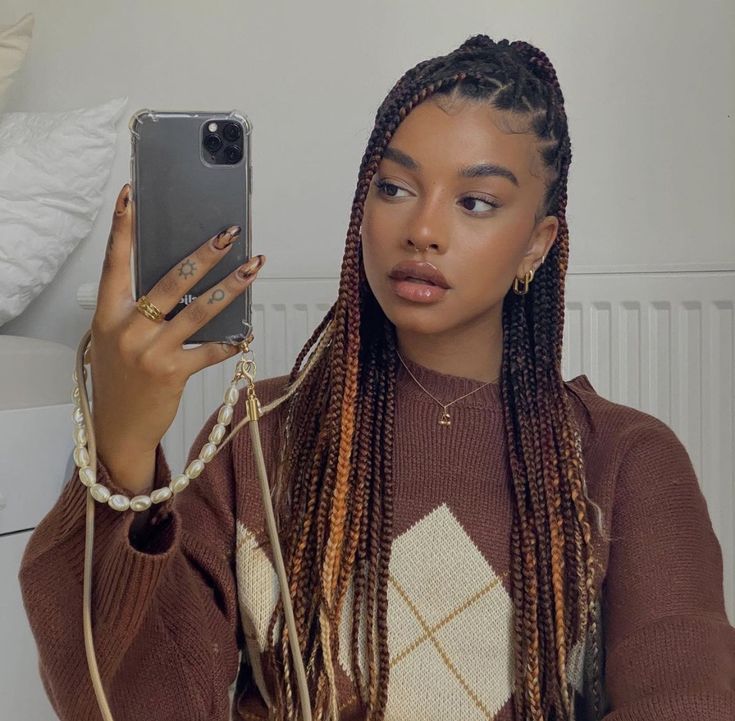 Valentine's Day Hairstyles for Long Hair
Do you know the specialty of long hair? Even without doing anything, they can magnify your beauty.

For this hairstyle, you need to straighten out your long hair, put on some serum, and pair it with a stunning dress.

And you are ready to slay the date night! Trust me, styling your long hair in simple form can do the most magic.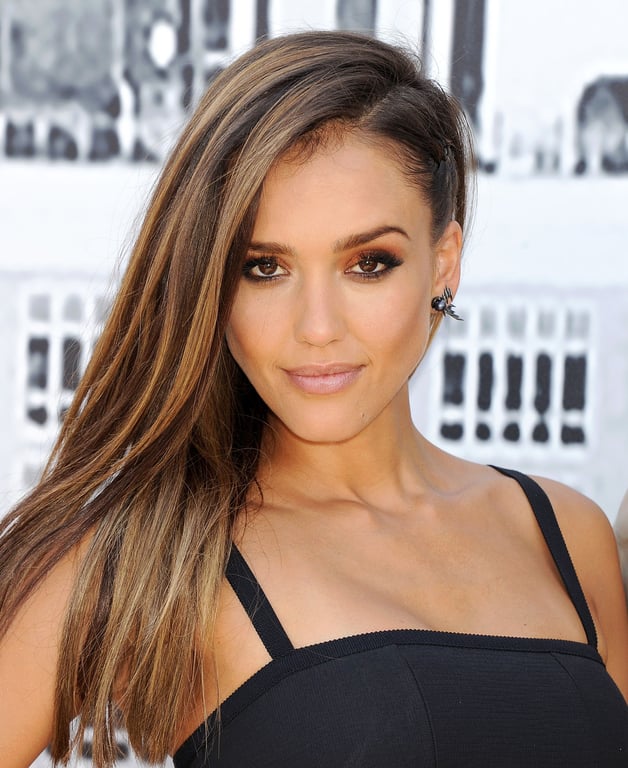 Fishtail Braid
How could we forget the majestic fishtail braid when it comes to Valentine's day?

Fishtail braids are considered to be a synonym for fascination. Just by being simple and easy, they can steal hearts.

No fuss is needed, follow the steps and be date ready.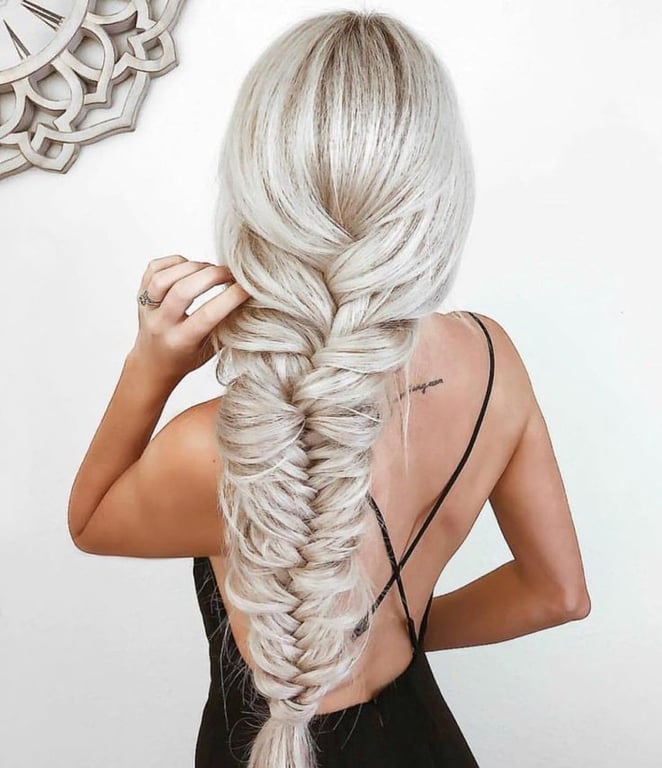 Box Braids
Box braids for this Valentine's day hairstyle; of course you can go for it!

Box braids are highly in demand these days; besides offering hair protection, it also makes your hair look classy and elegant.

Try shoulder-length hair with box braids to get an impressive look. You can even go for coloring your hair to create a wonderful look.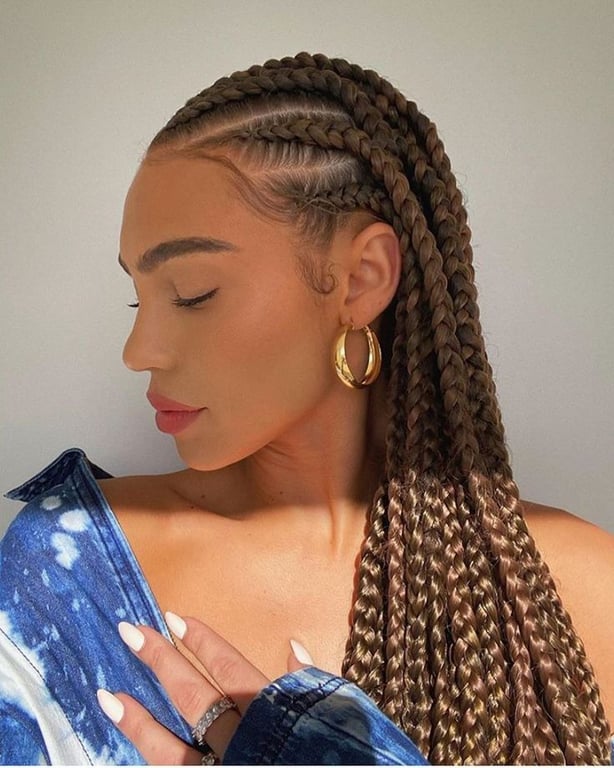 Caramel Balayage
What's better than adding newness to your dull hair?

Caramel balayage is the need of the hour. If you are thinking of surprising your partner, this change can be a good one.

Go for balayage your hair and look the hottest.
Crochet Braids Hairstyles
Yet another masterpiece for black girls is in the form of crochet braids hairstyles.

Styling crochet braids by a hairstylist is always a good idea. To explore your inner boldness, this is a sure try!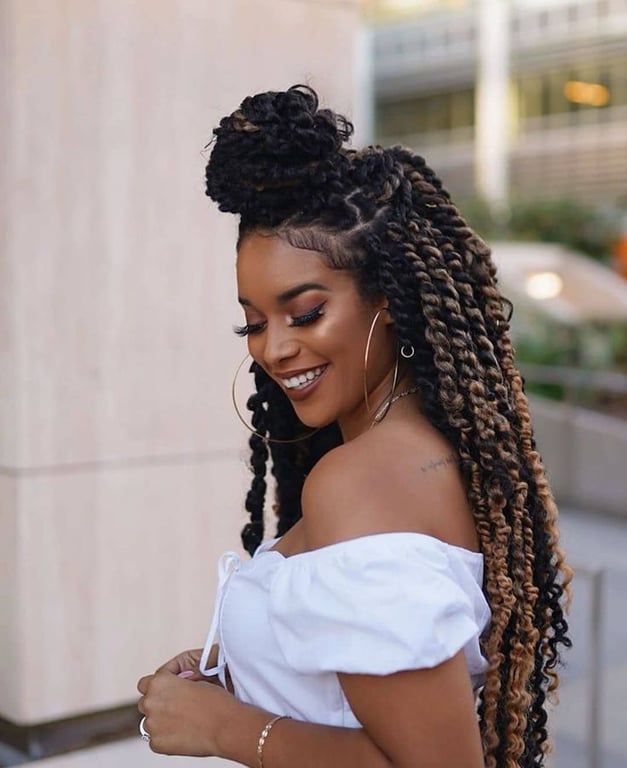 Short Braided Hairstyles
Don't be worried if you have short hair because short hair comes with many possibilities.

In the range of valentine's day hairstyles, short braided hairstyles can be worth your time. Like the women in the picture, you can also steal the day.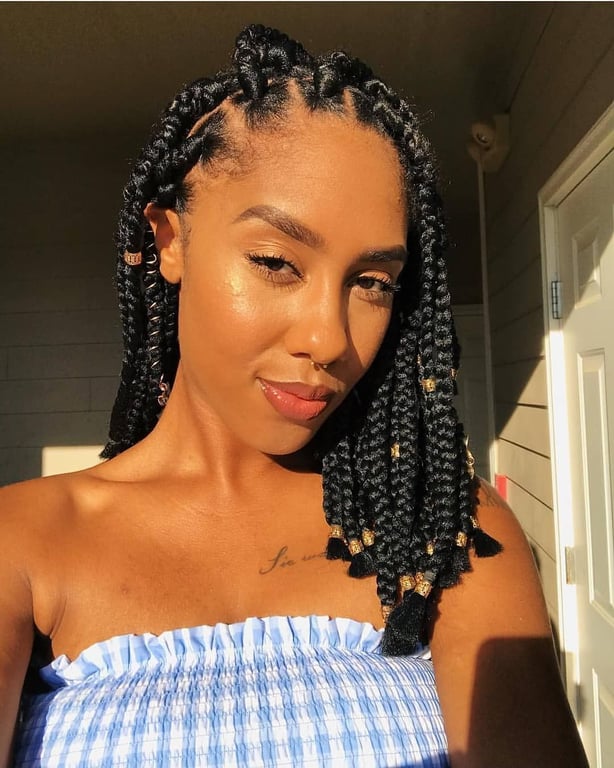 Bob Hairstyles for Black Women
Colored or highlighted bob hairstyles for black women can make one hell of a look!

This wild and sassy bob is a fire on its own, and when you style it on Valentine's day, you are on fire too!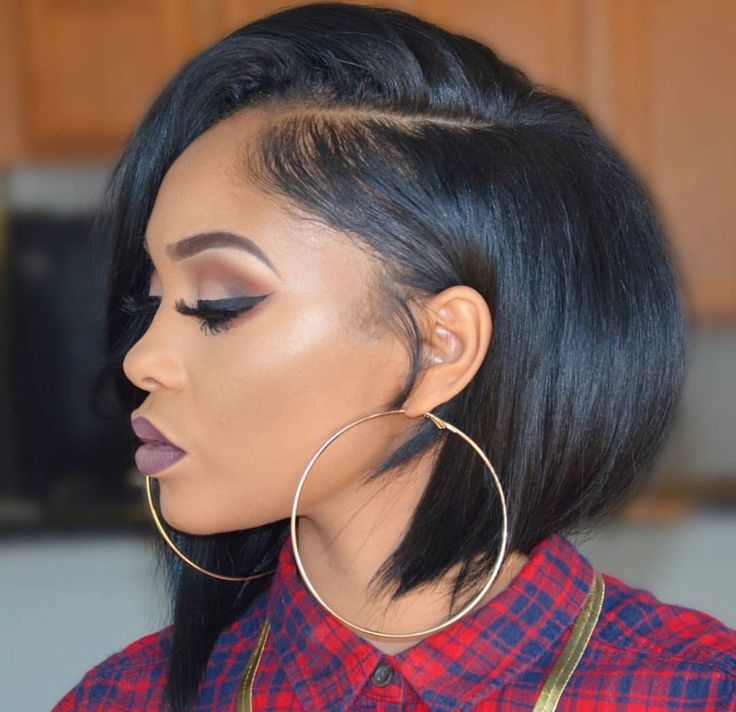 Short Hairstyles
Short hairstyles have the most flirtatious and hot look.
Lili Reinhart's short sweptback hairstyle was all hearts. So why not try one yourself?

A touch of modernity can be brought with this hairstyle.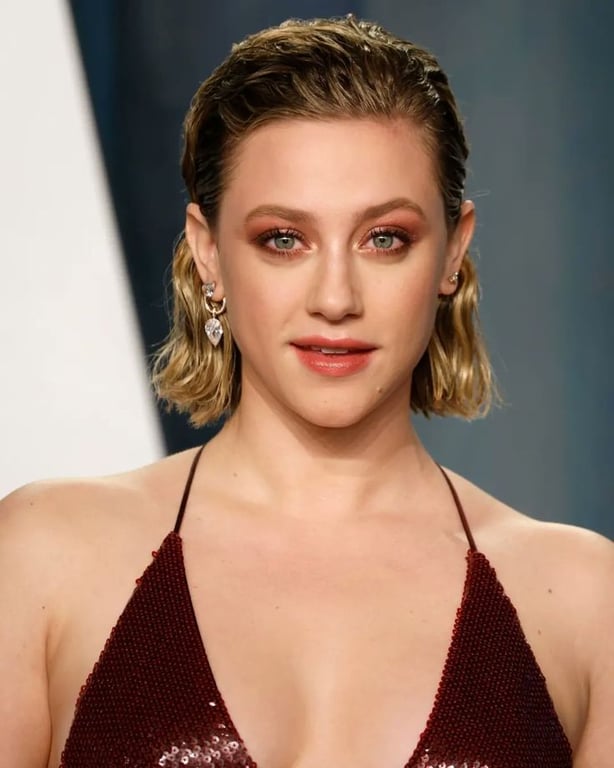 Low Bun
This effortless low bun is a thumbs-up for Valentine's day.

Do you know in what many forms it can be styled?

Style it with a headband, ribbon, hair pins, or even glitter to get a party look.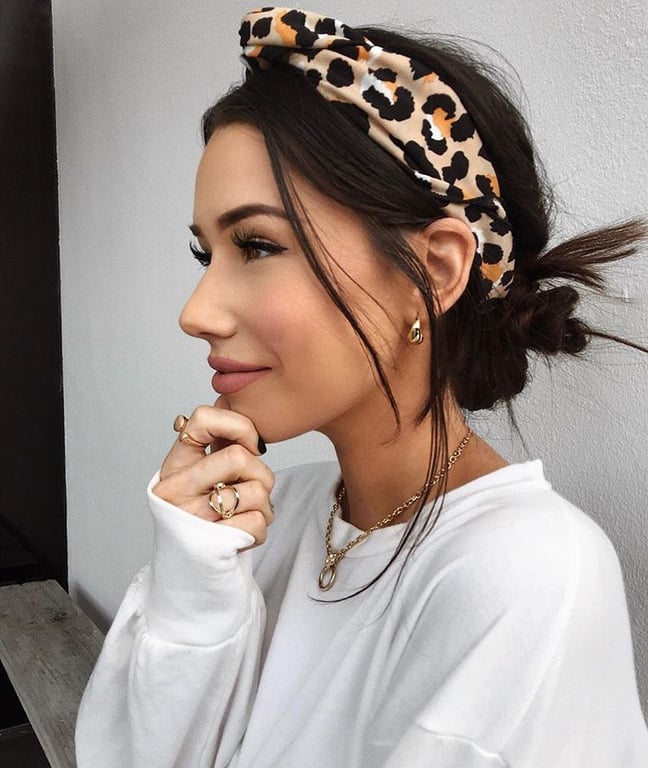 Side Swept Hair
These cute Valentine's day hairstyles is so adorable that you can't take your eyes off it.

Side-swept hair is the refined and elegant look for a date night.

Without thinking twice, this hairstyle can be on your list.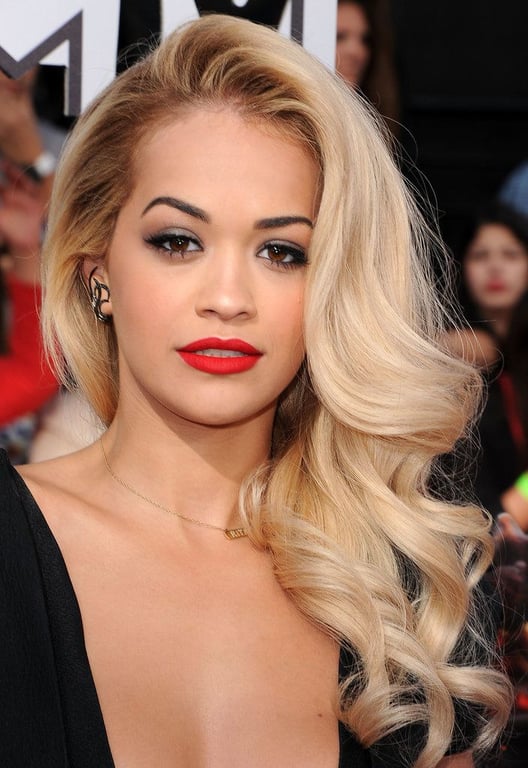 Valentine's Day Hairstyles As Space Buns
You must be wondering why these space buns are so much in trend these days.

It is because of their ability to provide you with a fierce and modern look. Make double buns to get this look as in the picture.

Trying space buns for Valentine's day can be a good idea.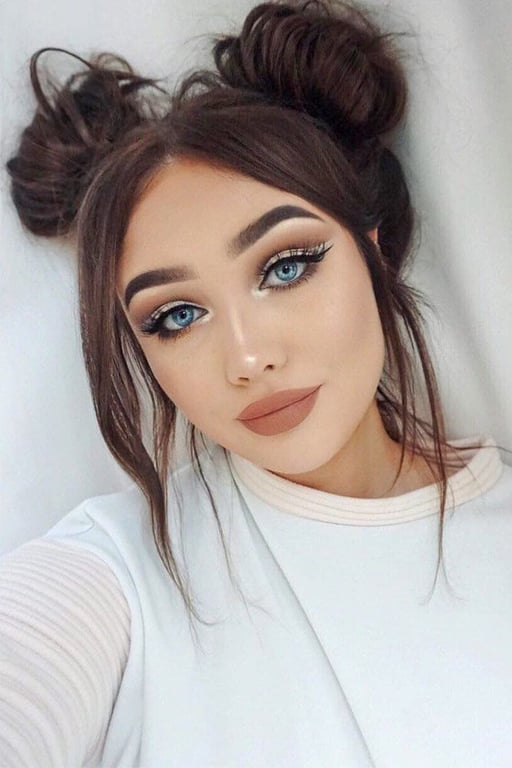 Conclusion
It's the romantic season and you should feel and be loved. So, get ready for your date night with the prettiest dress and the hottest hair. The valentine's day hairstyles are here for you to style your hair at it's best and become ready. Happy valentine's day lovelies!
Reference Link
Valentine's Day Hairstyles-FAQ's
What is The Most Romantic Hairstyle?
* Low or high buns, waves, jumbo curls, blowout and many more.
* These are some of the hairstyles which are considered to be the most romantic ones.
How to Do Your Hair for Valentine's Day?
* Well, there are so many possiblities right infront you when it comes to valentine's hair.
* Go through this article and find out your favorite valentine hair.
* Style it the form of bun, space buns, long straight hair or even waves.
Which Hairstyle Makes You Look Younger?
* Loose waves are the most acceptable and most loved hairstyle by a lot of ladies.
* You can always go for loose waves to feel and to look younger.