Your search for a perfect haircut ends here! When all you want is classy, stunning, and impressive hair, the Wavy Shag Haircut is ready to lure you into its beauty. What else will a woman desire besides a splendid and refreshing haircut? Shag haircuts for wavy hair are all that you need right now!
Waves add youth to the hair, and shag is already the master of texture and bounce. The messiness created by a shag is winning hearts, and ladies are being driven toward this cut. Well, there are innumerable varieties of shag haircuts like short, long, curly, and many more; each is unique in its own way. But today, we present the most modern yet elegant version of this cut- The wavy shag cut.
Medium Shag with Fringe
If you are confused about the length, this time, go for medium-length hair.

Medium shag styled as waves with fringes adds charm and quality to your hair.

The texture is so pretty and attractive; you will love it!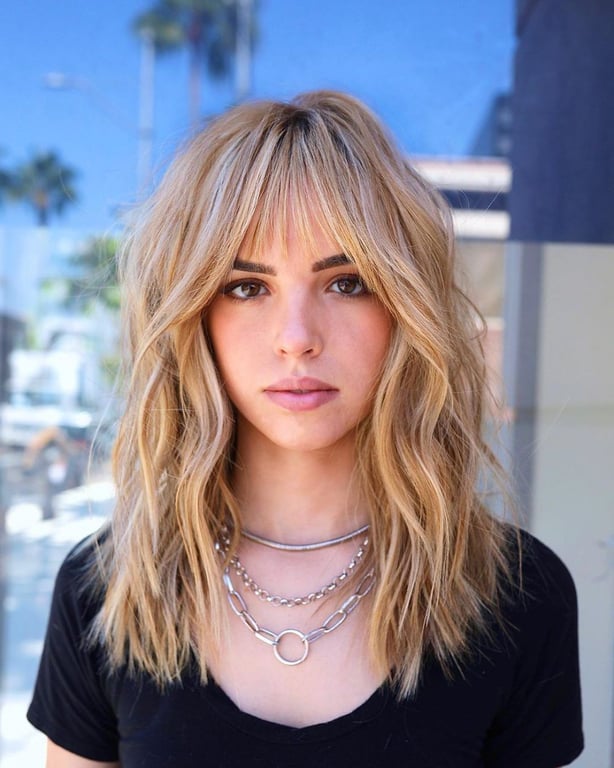 Wavy Layered Shag Haircut
Consider adding layers to your dull hair to rejuvenate them.

Waves with layers can do wonders on regular hair, and when it's shag, the beauty is magnified.

Layering is something you can no doubt go for!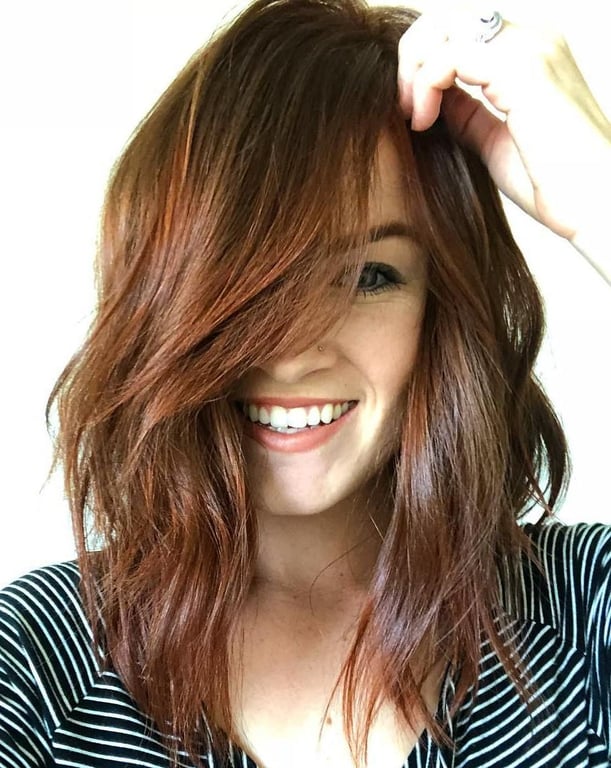 Also Read: Modern Shag Haircut: The Versatile Kid On The Block
Long Wavy Shag Haircut
Style your long tresses most gracefully and noticeably.

Wavy shag haircuts on long locks can steal the day.

The dimension created by this cut is perfect, and it will provide you with a unique outlook on the hair.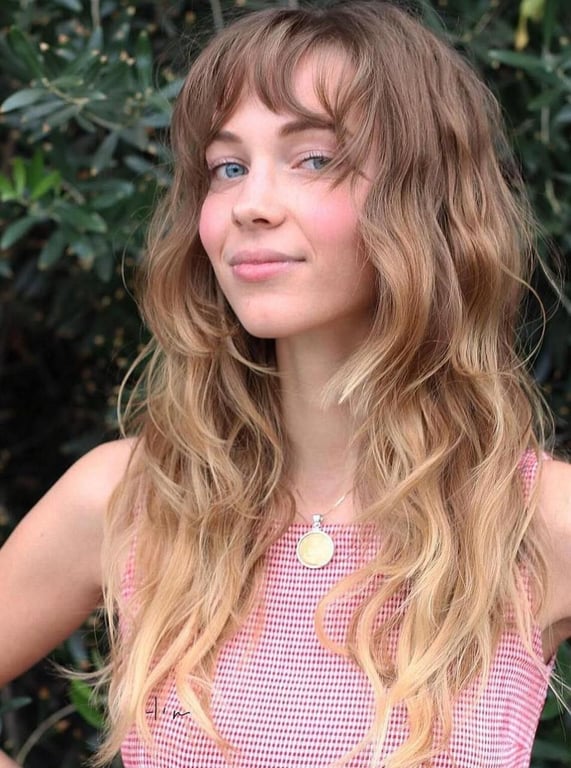 The Long Shaggy Style for Thin Hair
Shag blesses you with texture and easiness on the hair.

So, ladies with thin hair can opt for a long, shag-wavy haircut for an illusional thick hair look. Add bangs to create fullness.

Shag can help you find an awesome way to level up your hair game!
Mullet with Bangs
Sometimes, thicker bangs make the most wonderful hairstyle ever.

This mullet wavy shag haircut is the one that provides you with an offbeat yet sassy look.

The bangs complement the mullet providing an edgy and bold style.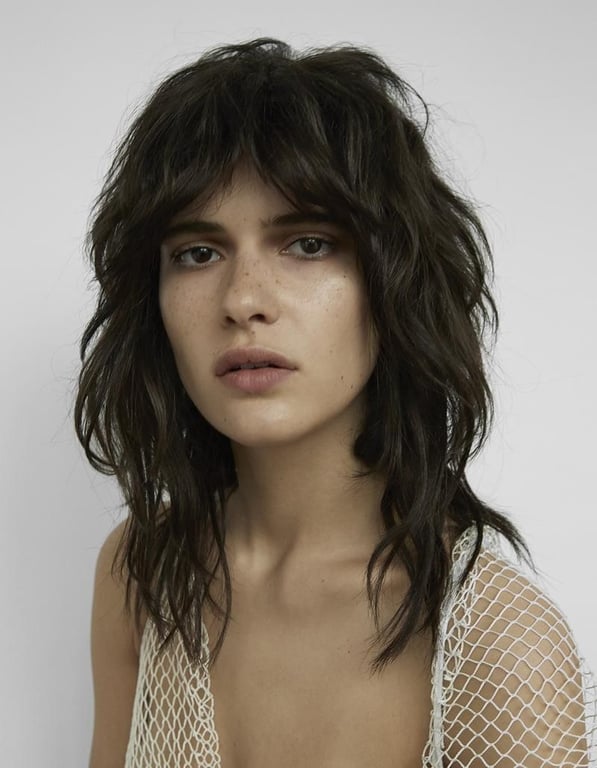 Shag Haircuts for Thick Wavy Hair
It's a myth that says shag and thick hair won't go hand-in-hand.

Waves have the capability of adding life to any dull hair. And when you combine thick shaggy hair with waves, it is exclusively perfect.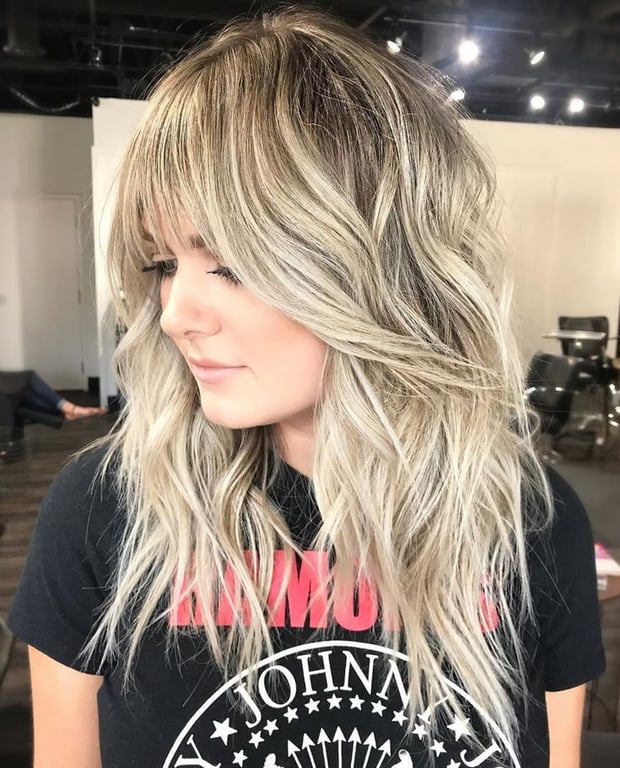 Wavy Shag for Choppy Layers
Ready for some crazy experimenting? If yes, then this choppy shag is only for you.

So, if you are daring, ask your hairstylist to add lots and lots of choppy layers to your hair.

Add waves to it for an enhanced look. It is very stylish and modern.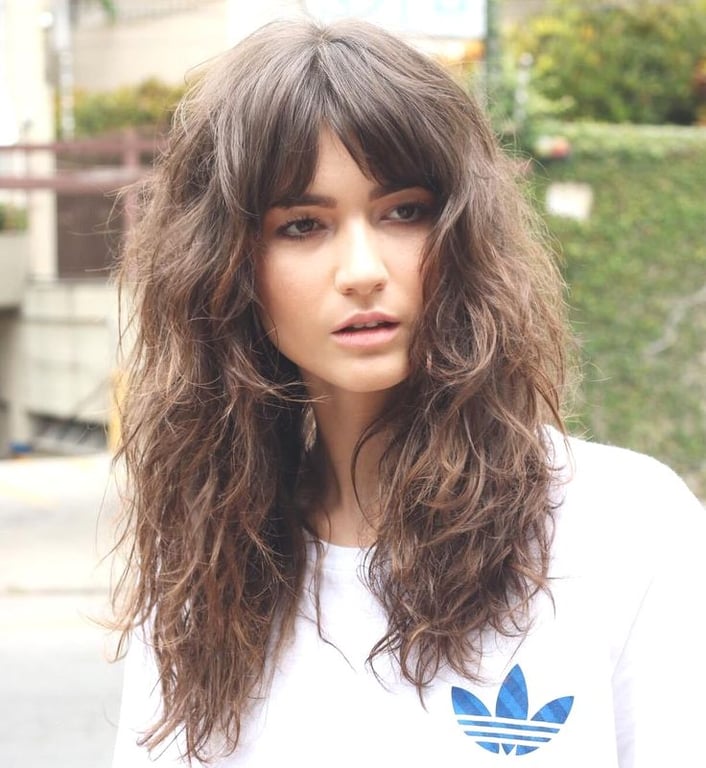 Platinum Shag Cut
Time to add some twist to the hair by coloring them.

Platinum is a lovely and catchy color; you can always go for a platinum wavy shag cut.

Remember to match your skin tone and the color you are using, always for a better look.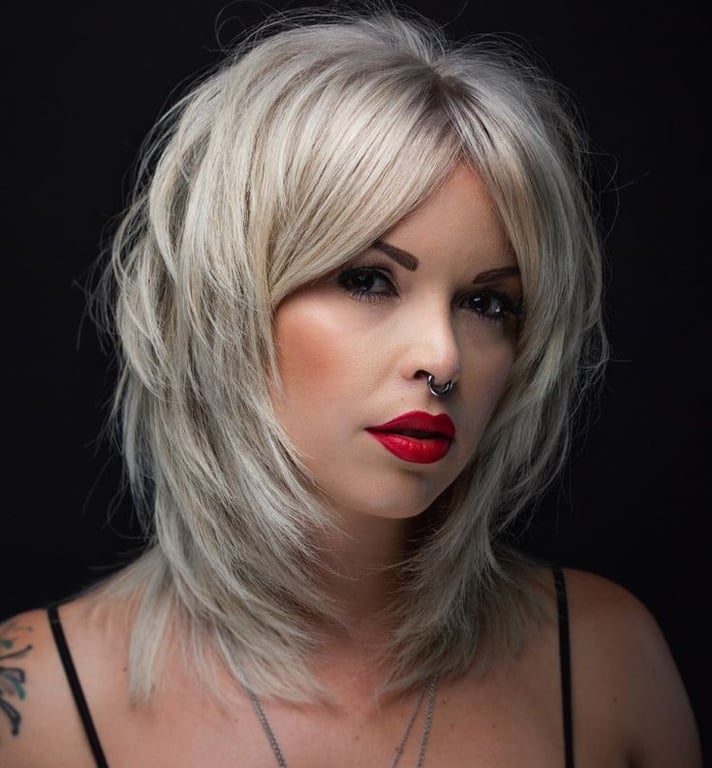 Also Read: Short Shag Haircut Styles For A Shaggy Look This Year
Bob Wavy Shag Haircut
A bob can be the ideal answer for women wanting a fuss-free, low-maintenance haircut.

Pairing your bob with a wavy shag haircut is the ultimate way of raising the bar.

This hot and effortless look is your new year's new look!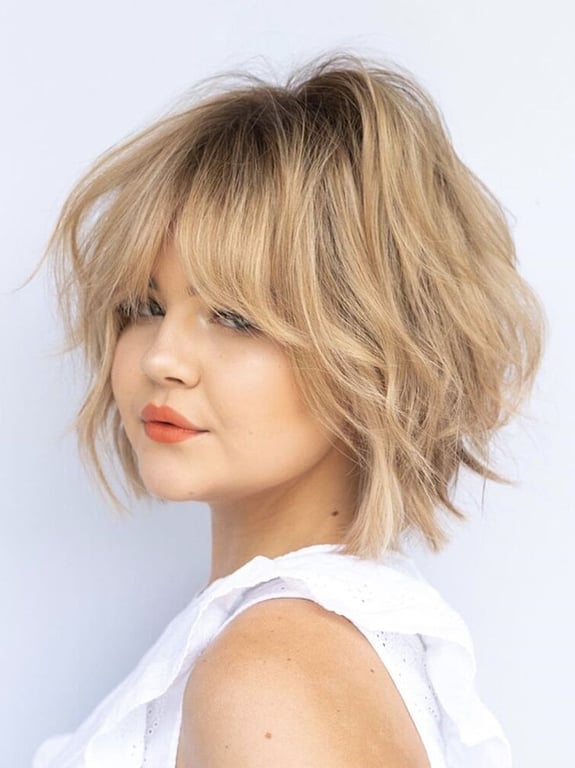 Short Wavy Shag Haircuts
Do you know shag looks extremely flawless with short hair?

Short wavy shag is just so perfect for your next date!

There is no thinking twice about this hairdo; it needs your attention. A must-try!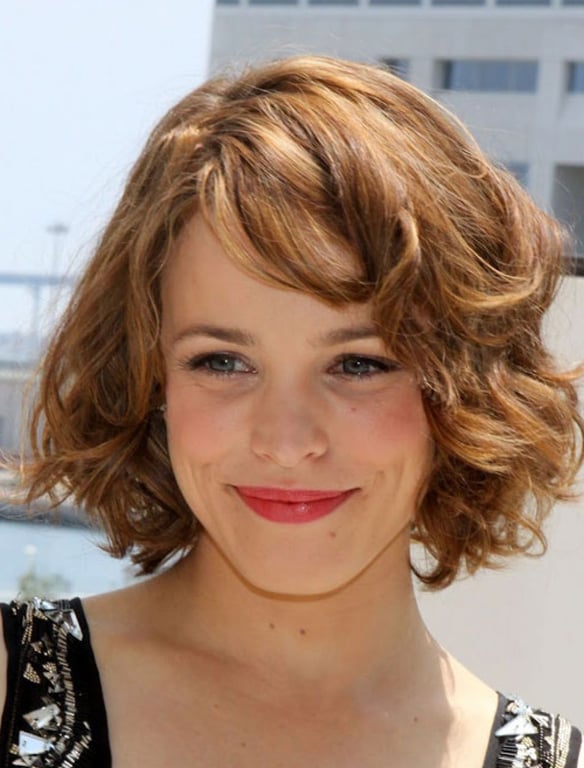 Wolf Shag Cut
Wanting to flaunt your hair like Billie Eilish

? Her wolf shag haircut broke the internet, and she became the sensation of the best haircut.

A wolf cut combined with wavy shag is something to take into consideration.

It involves choppy and messy hair and looks awesome.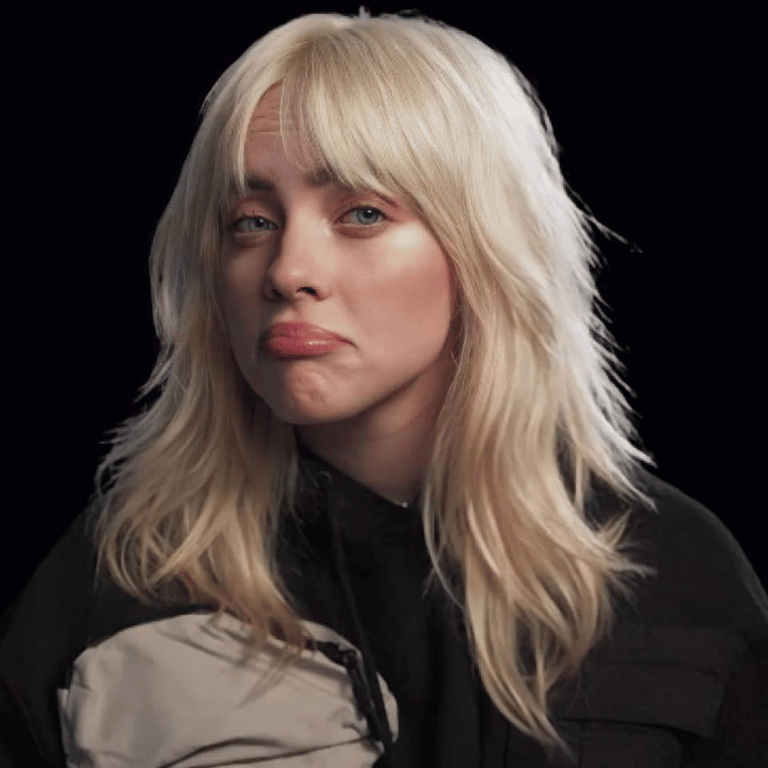 Curly Shag with Bangs
Curly hair has natural waviness. So, when you style your curly hair in a shag cut, it looks unique.

This season, give your curly hair a chance for a fresh shag haircut with bangs.

Curly hair, ladies, you can try this!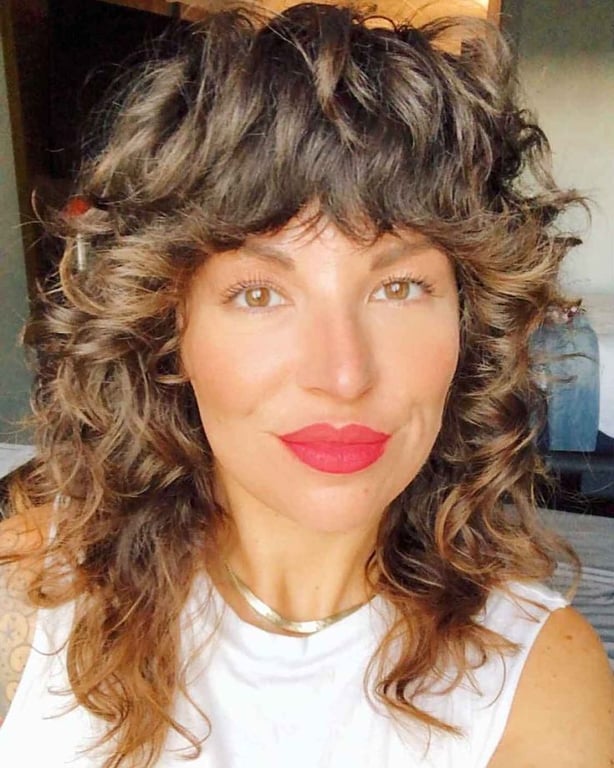 Beachy Shag
Beachy shag is the modern name for the wavy shag haircut.

Medium-length hair with beachy shag can be your ultimate fashion style this new year.

This sophisticated yet inviting look is all hearts.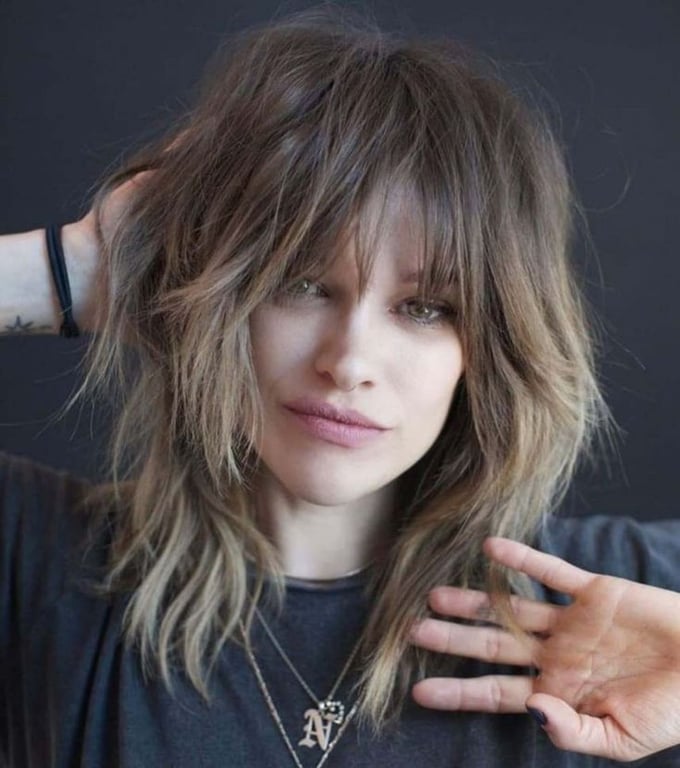 Wavy Shag Haircut
The simple wavy shag haircut on your normal hair can boost your hair's life.

With this wavy shag, you can explore your inner fashionista and surprise everyone with your neat look.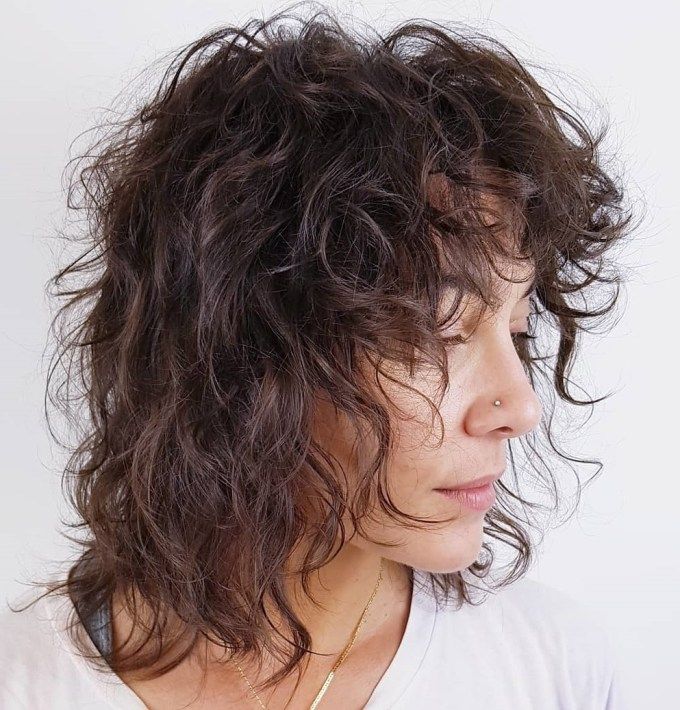 Also Read: Top Shag Haircut For Men Who Want To Set A Trend
Colored Shag
This time, give your hair a level-up treatment and go for coloring it in some bright colors.

Be it blue, pink, or red. Get a wavy shag haircut and get it colored to explore the wilderness it can offer you.

This dramatic and exciting look is thumbs up!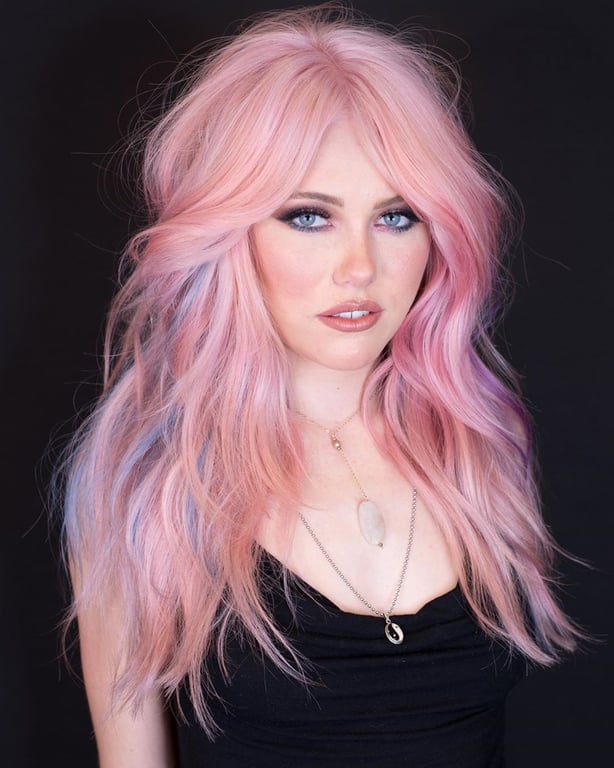 Conclusion
The article shows you 15 trendy and stylish ways to level up your hair game this season. Wavy shag haircut is all about a crazy, exciting and alluring cut that lets you create messy and texture laden hair. It is not only popular for its texture but for offering you a unique and elegant look that can be paired with any outfit and looks great in any environment.
Reference Link
Wavy Shag Haircut-FAQ's
Are Shags Out of Style?
Absolutely not! They are in style now more than ever.
Did you not see Billie Eilish setting the internet on fire with her statement shaggy cut?
Adding a wavy shag haircut is the most popular style for ladies nowadays.
Does a Shag Haircut Have Bangs?
It depends on you whether you want to have bangs or not.
Talking about style, they are in trend. Having bangs can enhance your hair's beauty and make you look prettier.
How Do You Style a Wavy Shag Haircut?
Since a shag haircut involves texture and bounce, use a texturizing spray to set the hair.
Ask your hairstylist to give you the wavy shag cut according to your face shape and hair type.
Maintain it with dry shampoo and always blow dry them for a complete look.