The fashionable Wolf Cut Men hairstyle is a unique style. Although it has airy layers and a wild animalistic streak, it nevertheless manages to look fashionable. Wolf cuts are often worn by women, but more and more men are giving them a try and falling in love. The handsome men of K-pop have long used the look to add edge to their glamor.
This post is for you if you want to examine some examples of wolf cut man styles. You'll get salon-inspired ideas from these haircuts before your next visit to the salon. Let's begin straight away!
Wolf Cut Men 
The wolf cut is a combination of the mullet and the traditional shag. This particular cut is characterized by thick layers and volume at the crown. 

However, the traditional version of the cut features small layers at the crown and progressively lengthens.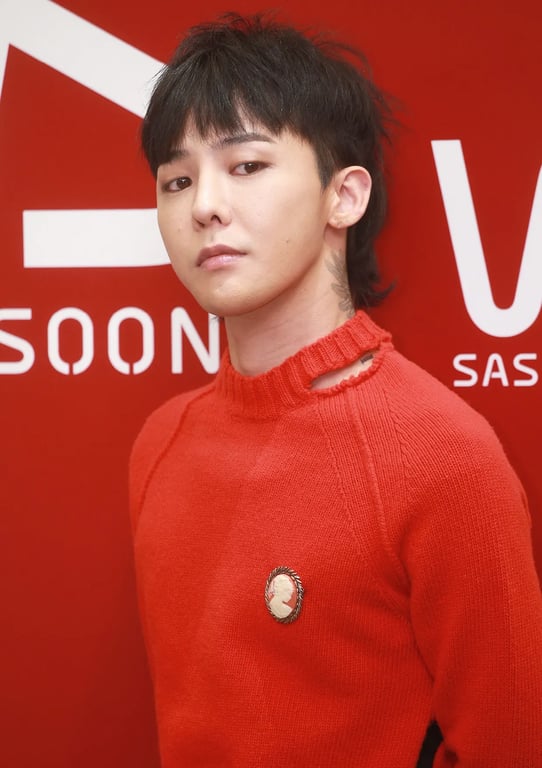 Short Wolf Cut Men
Short hair is appealing because it is simple to style and requires little maintenance. A short wolf cut for men provides a very smoother and less choppy finish. 

Additionally, it has a distinct spiky quality that complements a rebellious mentality.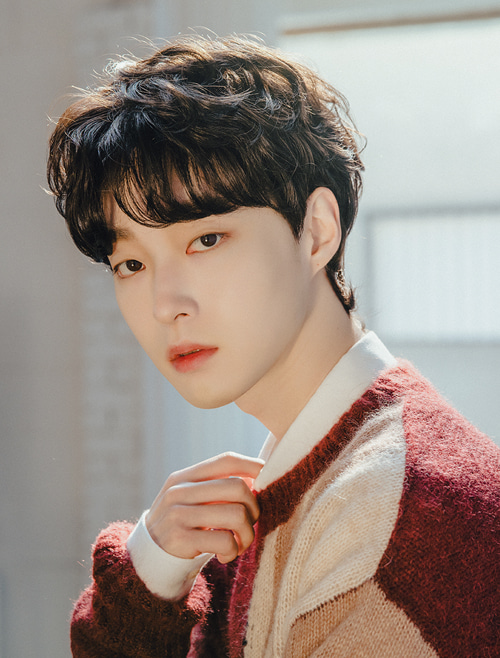 Also Read: 21 Impressive Short Wolf Cut Ideas To Try This Season
Wolf Cut Mullet Men 
The hair will progressively become shorter on the sides and back of the head to give it a more structured appearance, but this will help you attain the required fullness and volume on the crown. 

It was inspired by the mullet style to produce a hairdo that commands attention.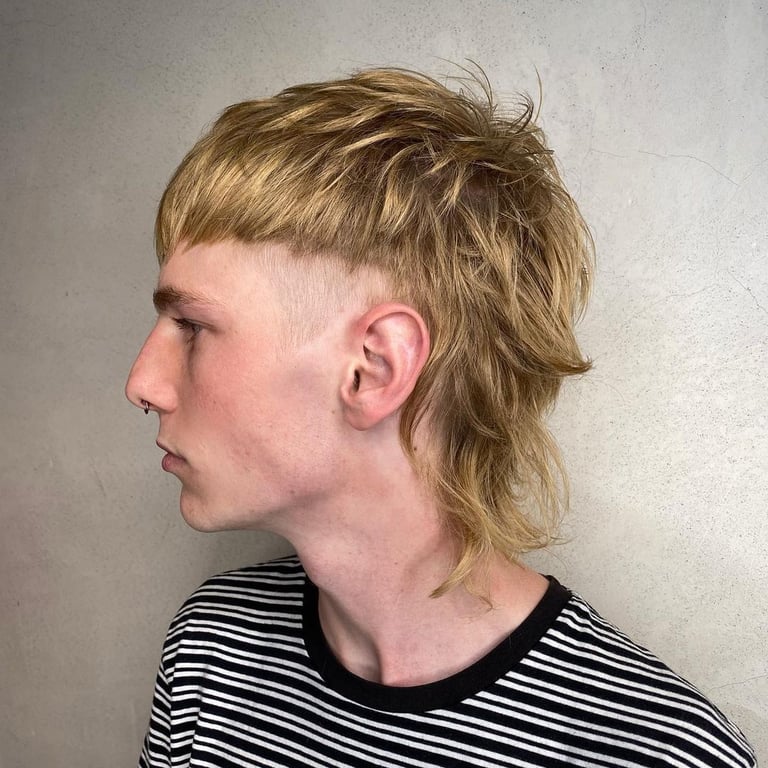 Latest wolf cut 
Wolf Cut Men Curly 
Did you feel excluded because you have curls? You'll be happy to learn that you can also style the wolf cut. 

Choose this wolf cut if your curls are at least that long and naturally hang down (or can be made to lie that way). The curly wolf cut has a lot of natural volumes, which is its strongest feature.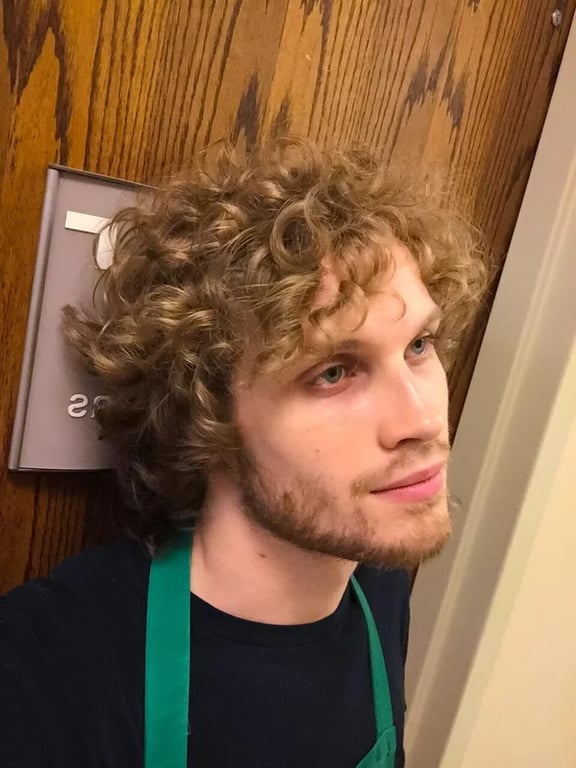 Korean Wolf Cut Men 
The wolf cut, thought to have originated in South Korea, has become a favorite in K-Pop culture. The style has softer, less jagged layers that frame the face and is similar to shag and mullet combined.

It's a great technique to draw attention to your features when your hair falls gently across your face.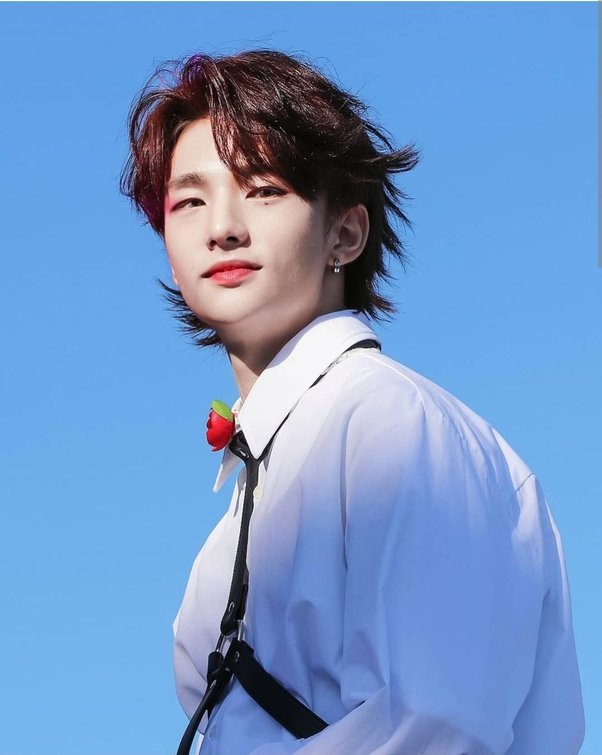 Asian Wolf Cut Men 
The wolf cut is also quite popular with Asian hair. This undercut and short comb provide the top volume and a high-contrast appearance. Tell the barber to add a line-up for a new look.

It is really attractive and a great technique to add texture, movement, and depth to the hair.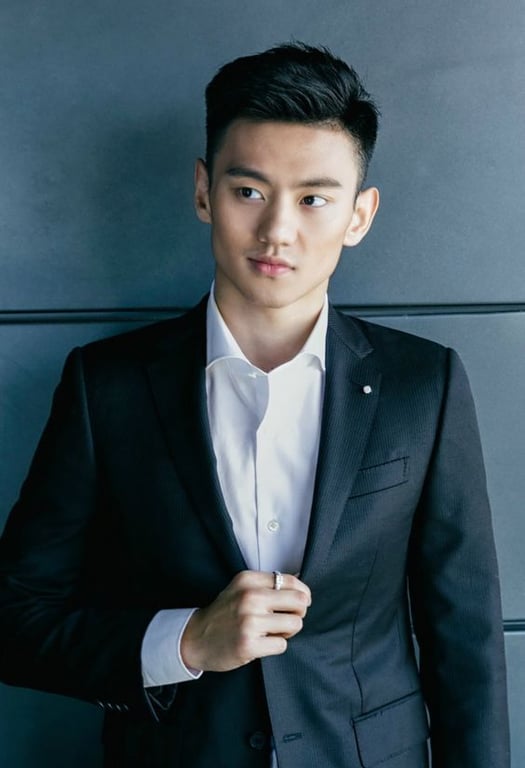 Trend wolf cut 
Long Wolf Cut Men 
The long male wolf cut can be ideal for someone who wishes to keep as much of their hair as possible. Long layers are present in the front, which transfer to even longer layers in the rear and sides.
American Wolf Cut Men
The American variant of this wolf cut is less harsh than the Korean one. It has shorter front layers that get longer as you approach the back rather than extremely long front layers. 

The result is a look that emphasizes more of your face and is generally less enigmatic.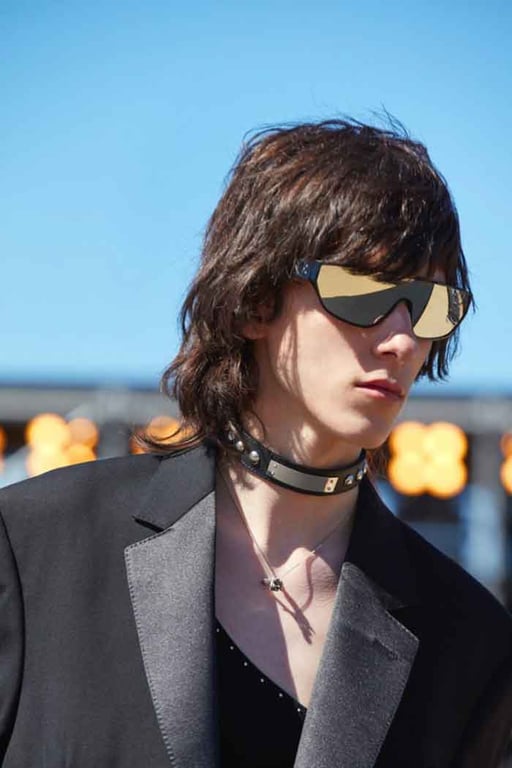 Also Read: 11 Messy Edgar Haircut: Your Next Hot Look
Wolf Cut With Layers
Layers provide dimension and movement to the hair, making them a great addition. All hair types, even thick hair, can have them added to take the weight off or on fine hair to make it appear fuller. 

The wolf cut is a deeply layered haircut that emphasizes the head and thins the hair at the ends. You can play around with how you add the layers.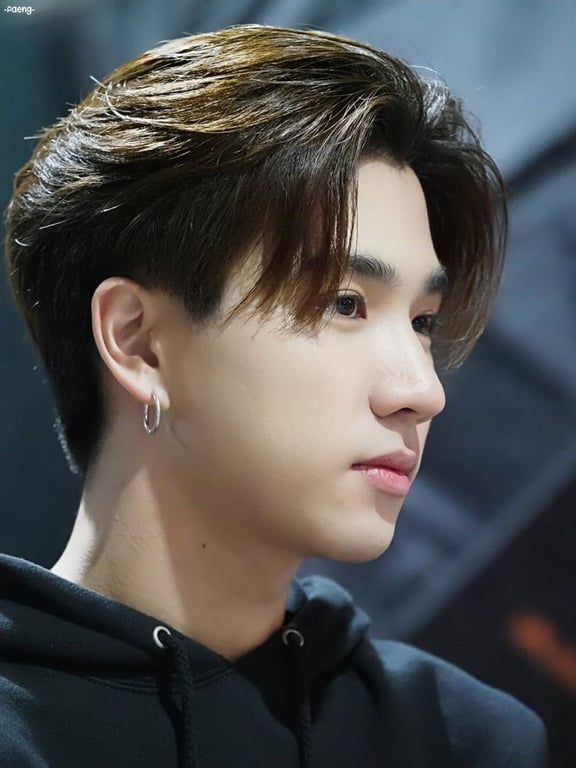 Wolf Cut On Straight Hair
The wolf cut is a terrific haircut for straight hair because it gives the hair movement and texture. The hair looks full of life and has more volume because of the hefty layers. 

The cut may require more maintenance on straight hair, but it can also be very attractive.
Messy Wolf Cut
The wolf cut is not the best hairstyle for business settings because it is designed to appear purposefully messy and sloppy. The cut's charm lies in how casually cool and carefree it manages to seem. 

To accomplish this, thick layers are used to provide the crown fullness and volume, and thinness at the ends.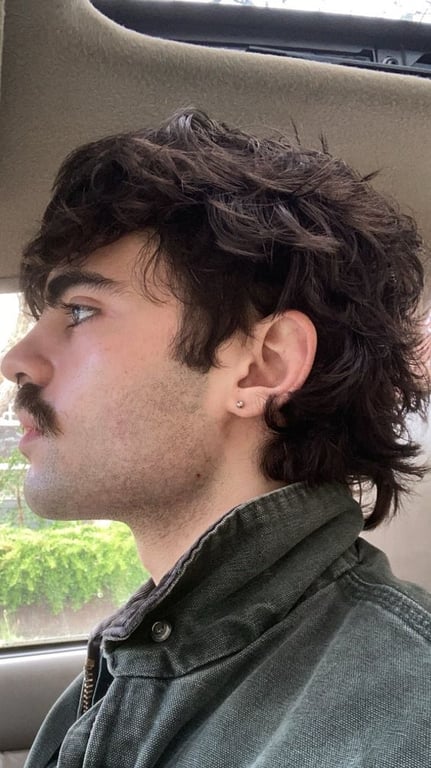 Shaved Sides Wolf Cut 
What better combination than a wolf cut and shaved sides to make the hair on top of your head appear longer and thicker? This is not your standard method of cutting, and it is intended for men who desire a daring and artistic finish. 

It will give the hairstyle a rebellious, edgy appearance, resulting in a distinctive cut that makes a statement.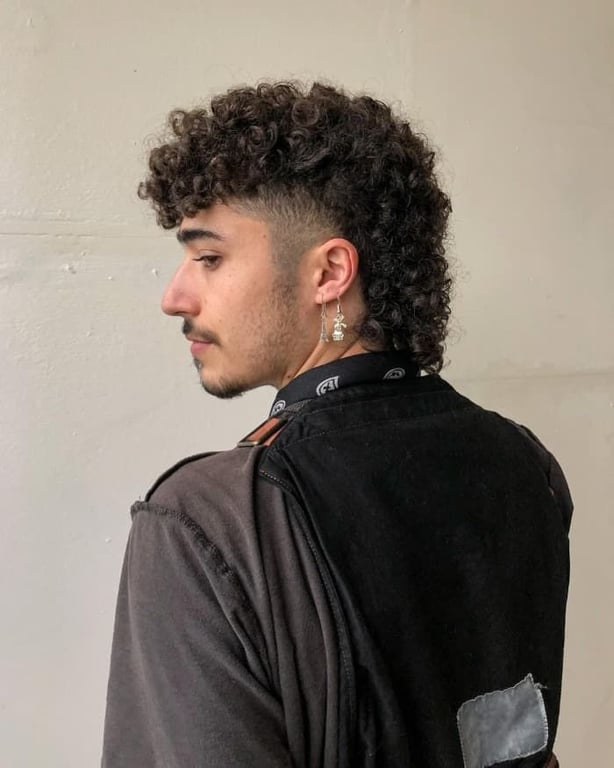 Wolf Cut With Bangs
Heavy layers make up the wolf cut, which is frequently distinguished by long unorganized bangs. Having bangs looks very appealing. You can vary the length of the bangs and fullness based on your hair structure.

It can give the finish a youthful appearance and is a great method to highlight the face.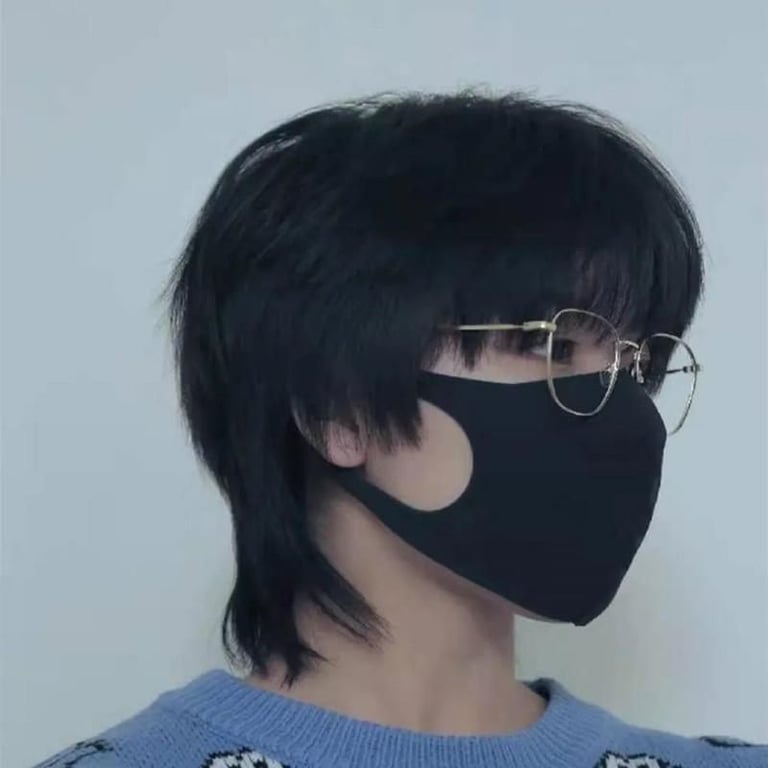 Wolf Cut With Baby Blunt Bangs
Not to worry, if uniqueness is in your mind because this wolf cut with baby blunt bangs is for you.

This cut will give you very small bangs and look more structured and cleaner. It will surely give you the retro vibes for the 90s kid in you.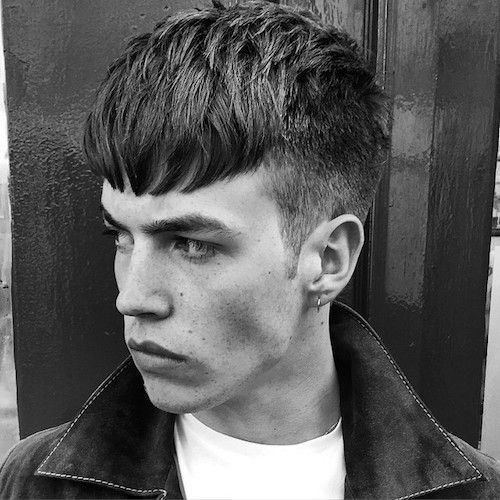 70s Wolf Cut Men 
The deep layers with volume at the crown that characterize this cut give it many of the characteristics of the popular 70s haircut. 

This style will have a purposefully unstructured finish and will emphasize providing hair movement and depth with many layers and curtain bangs.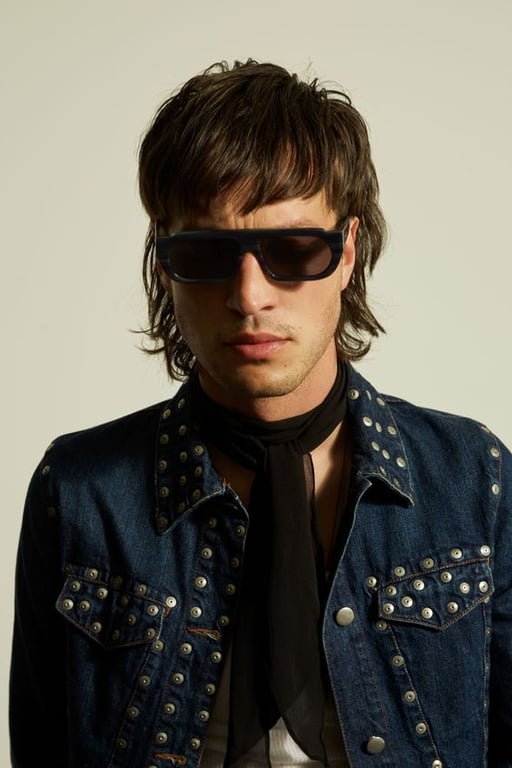 Modern Wolf Cut Men
No haircut is more expressive than the wolf cut. The cut complements various hair textures and may be customized in a variety of ways to express your unique style. 

If you're a man who enjoys standing out from the crowd, you can try dyeing the tips of your hair with a trendy color of your choice.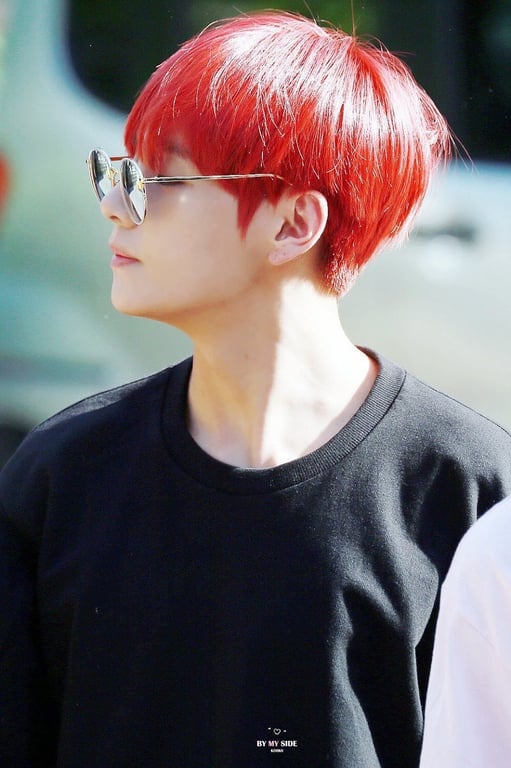 Wolf Cut With Highlights
Adding highlights to your hair is a great way to give it texture and depth. They also provide you the option to wear vibrant artificial colors or naturally occurring hues, which may be quite flattering and a way to express your uniqueness. 

Highlights that can call attention to the cut will be used to enhance the wolf cut and the layers of the style.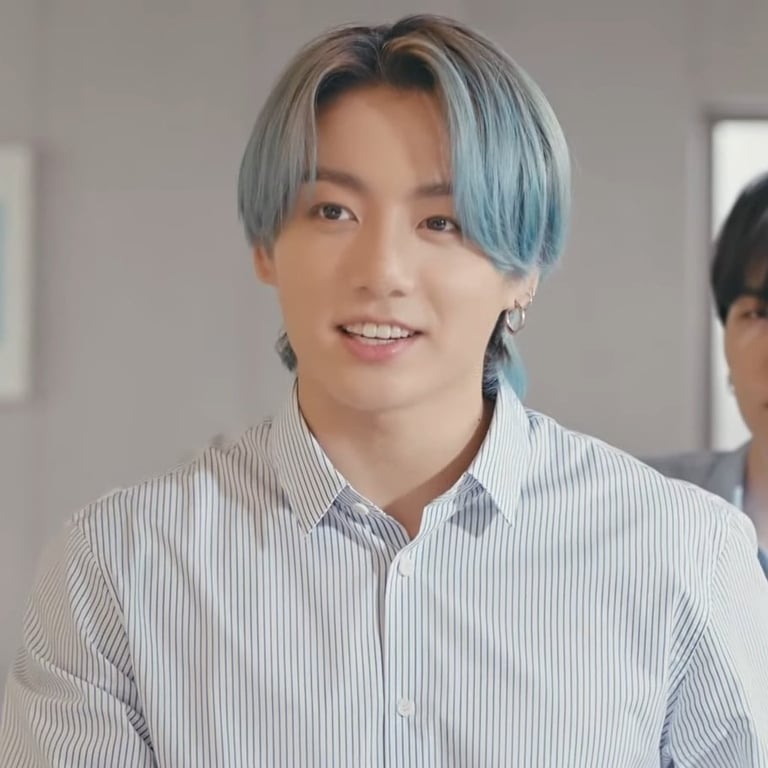 Also Read: Look Edgy With These 17 Wolf Shag Haircut
Conclusion 
Now you know everything about the different variations of the Wolf cut for men. Apart from these styles, you can also go for a DIY style. Visit your barber today for a wolf cut and showcase your extraordinary personality to the world. 
Reference Link
Wolf Cut Men-FAQ's
How To Style A Wolf Cut Men?
You can style a wolf cut with bangs, layers, highlights, and lengths of your choice.
You can also opt for a DIY style.
How To Get A Wolf Cut Men?
You can get wolf cut men by visiting your barber and asking them to get a cut for you.
You can also show our article to the barber as a reference.
How To Grow A Wolf Cut Men?
A wolf cut cannot be grown. 
You have to get a wolf cut done by your barber and then maintain it.
What Is A Wolf Cut Men?
It is a hybrid of mullet and shag cut.
It is defined by its thick layers and bulk at the crown.