Not heard of the trend yet? No worries, we are here to guide you about this appealing and hot Wolf Cut Mullet that has been hitting the floors recently. Why is it gaining popularity? Because it offers uniqueness and texture in one haircut. Shorter layers, a messy look and a beckoning style, are its famous traits. 
This deadly combination of perfectness is in the eyes of fashionistas. So, whether you are looking for some charming hairstyle for a party, a hot look for a date night or a sober haircut for your office, wolf cut mullet can best suit you. From framing your face to making you look gorgeous, this haircut is a thumbs-up!
No time to stop here; scroll down and get your inspiration!
Mullet Wolf Cut Curly Hair
It's time for you to rejuvenate your curly hair. How? By adorning it with the wolf mullet cut.

The

curly wolf cut mullet

is a choppy and bold look that is worth trying, and trust me; you will love it!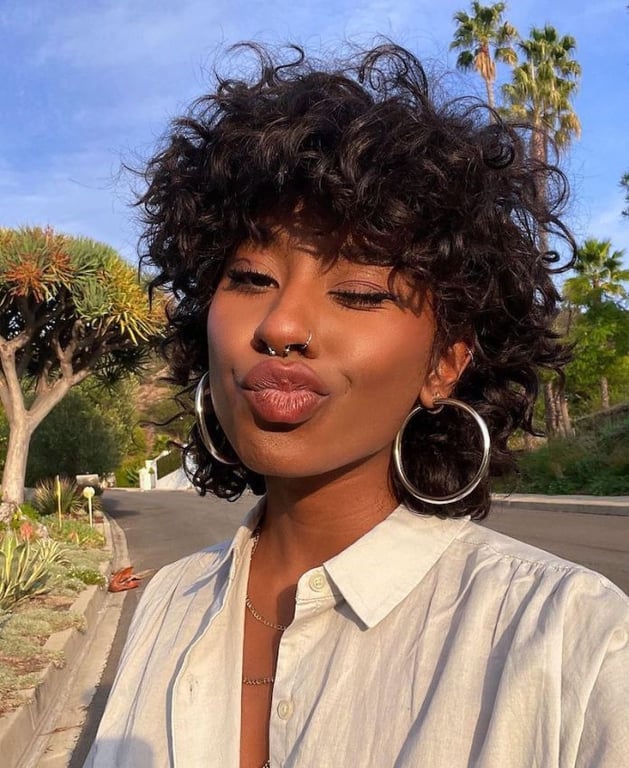 Wolf Mullet for Medium-length Hair
If you are confused about the length of your hair, I would suggest you go for medium-length hair this time.

Get this wolf mullet, and you are ready with the freshest haircut. But remember to get a wolf cut only when you have dense hair.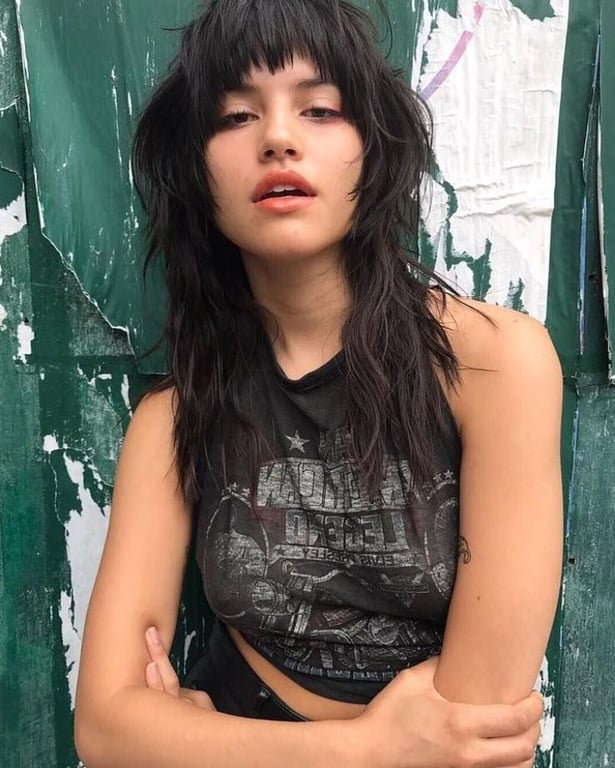 Also Read: Top 15 Long Wolf Cut Ideas For An Elegant Look
Wolf Mullet Haircut With Feathery Layers
Wanna explore your bolder version? Why not add a feathery touch to the wolf mullet?

Wolf cut is a versatile haircut, so experimenting can benefit you. Get this for an engaging look.
Wolf Cut Mullet for Long Hair
Mullet with long hair is a sure yes, yes! 

Add waves on the length and get a textured wolf cut on the front to elevate the overall look. 

This bold look is for ladies wanting a strong impression and attractive look.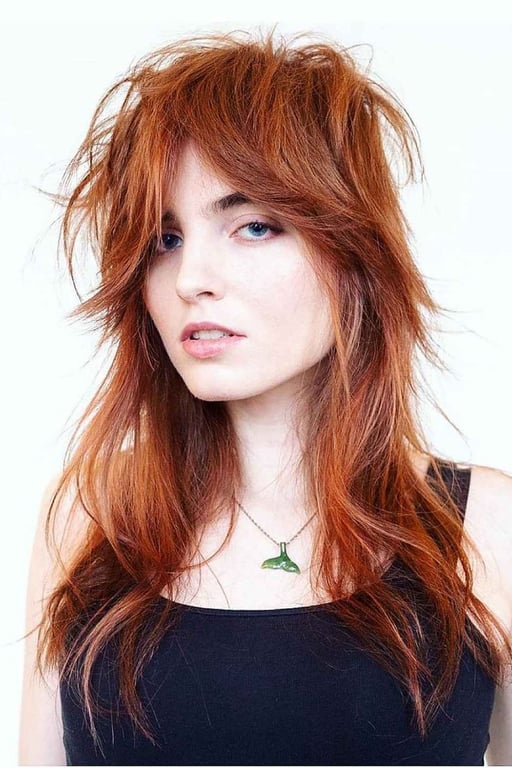 Mullet Wolf Cut Short Hair
What about a twist to your regular hair? A mixie haircut sounds interesting and crazy.

A short wolf cut mullet is yet another way of amplifying the edgy look you are searching for.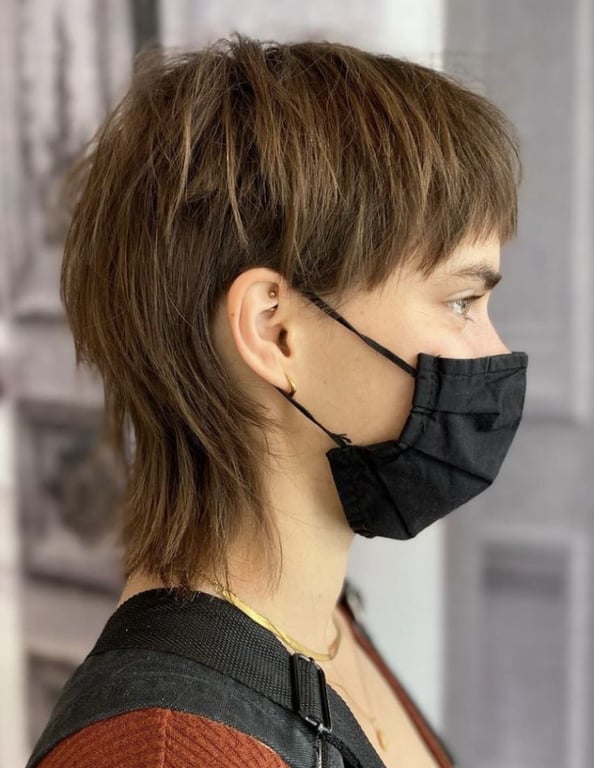 Wolfcut Mullet for Round Faces
Wolf cut mullet female

is versatile; you will love every possibility of styling it offers you.

Trying a wolf mullet for an illusion of face thinning for round-faced ladies is a great way to illuminate your fashion sense.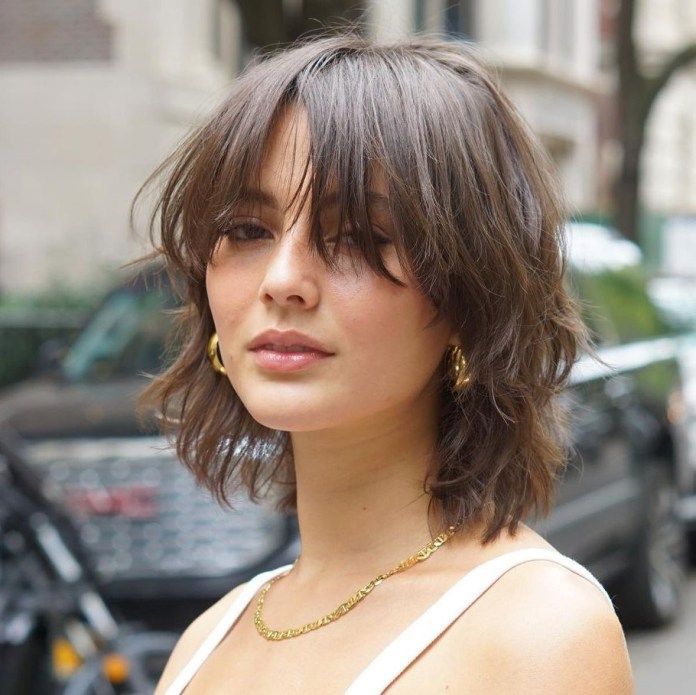 Wolf Mullet With Bangs
The blend of shaggy mullet with bangs is the most chaotic yet soothing look you will encounter. Billie Eilish rocked this look.

Bangs are so common yet always in style. So, it's up to you which one you will get: micro bangs, curtain bangs or long bangs.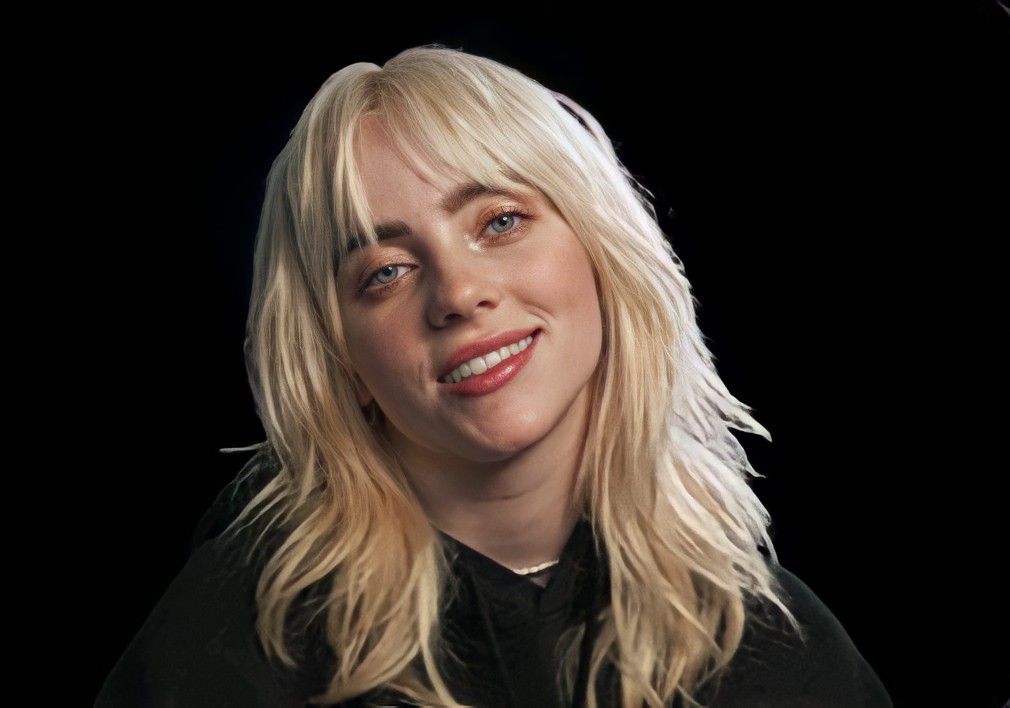 Wolf Cut Mullet Male
Embrace your effortless style with this newest addition in the haircut; wolf cut mullet men.

 Finishing and cool vibes go hand-in-hand with the mullet cut. The flattering experience of this haircut will be worth it!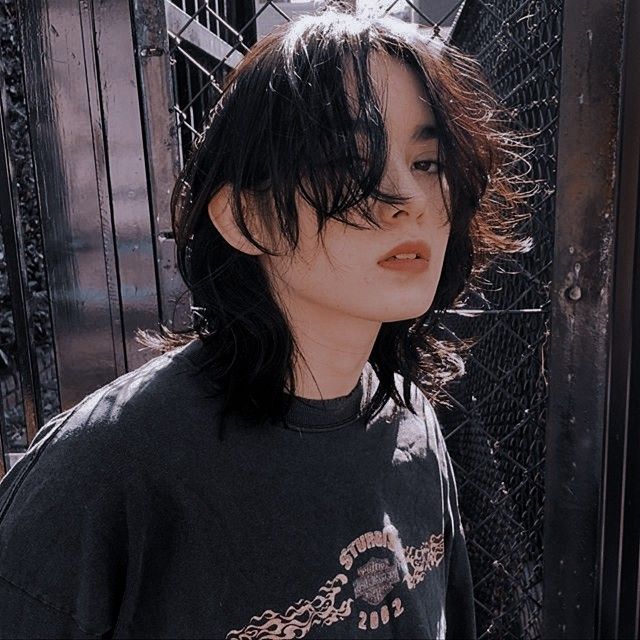 Also Read: 17 Variations Of The Popular Wolf Cut Men
Highlighted Wolf Cut
Highlighting provides chicness and allure to the hair. This striking look is compliment worthy.

So, there's no time to wait. Choose your favorite color and get this enchanting look.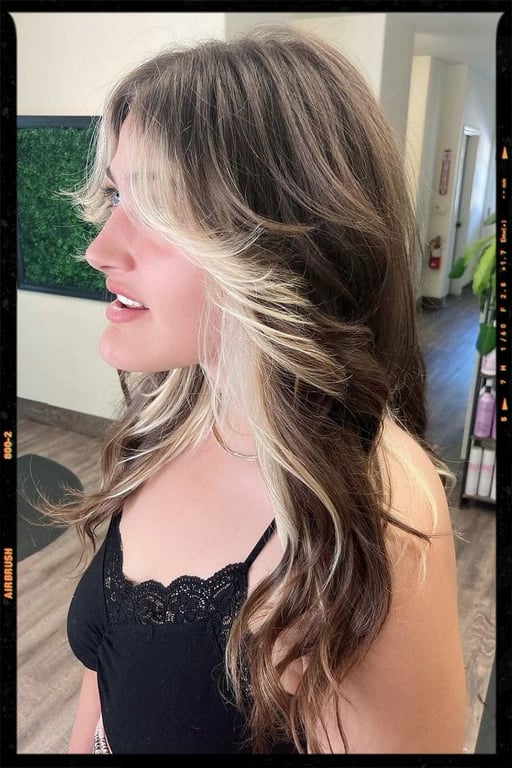 Mullet Shag With a Fringe
Just like the women in the picture, you can also become the diva you are!

Ask your hairstylist to add fringes to your mullet shag and style it accordingly.

Pair it up with winged eyeliner and embrace your feminism!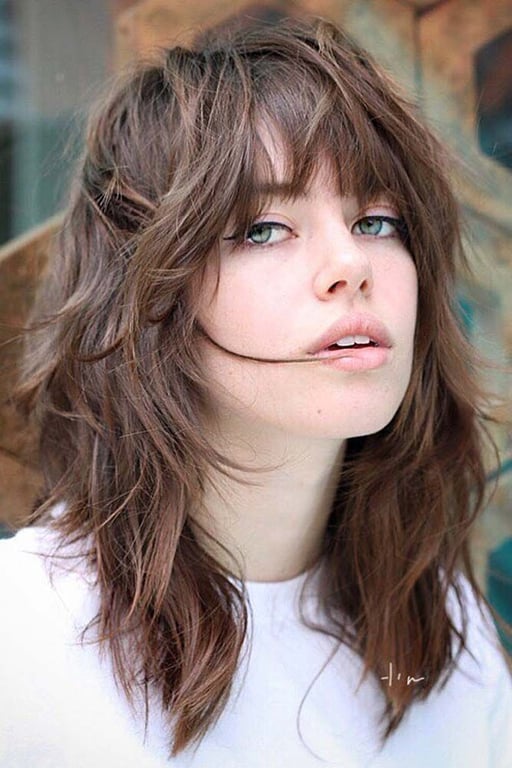 Shaggy Mullet for Thick Hair
A shaggy mullet can be an ideal option when you want to feel light and stylish.

Getting a mullet can reduce some weight from your heavy hair and make it look prominent.

So, next time, go for the stunning shaggy mullet.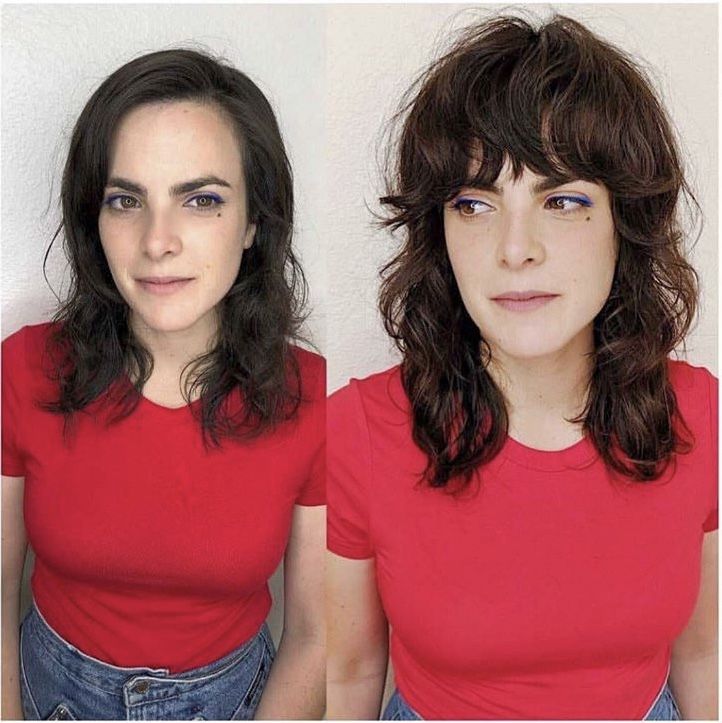 Choppy Wolf Cut on Straight Hair
Giving your hair a refreshing and impressive look, a wolf cut on straight hair is a must-try!

Choppy layers add charisma to the hair and make you look wow!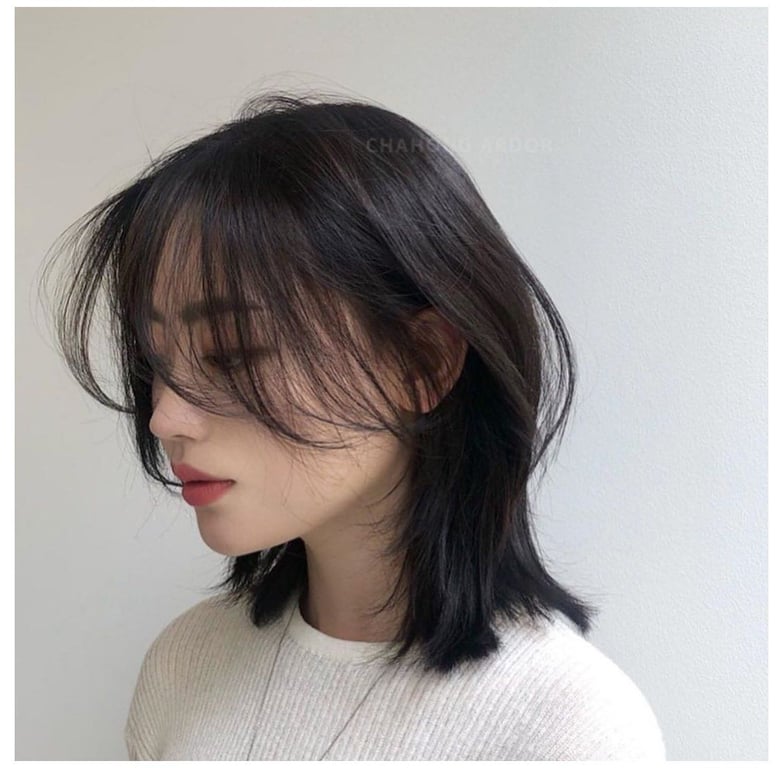 Also Read: 21 Impressive Short Wolf Cut Ideas To Try This Season
Layered Wolf Cut for Women Over 40
Implementing layers is a modern way to amp up your

mullet wolf cut hair. 

For women over 40, layers can be the best choice to add youthfulness and beauty.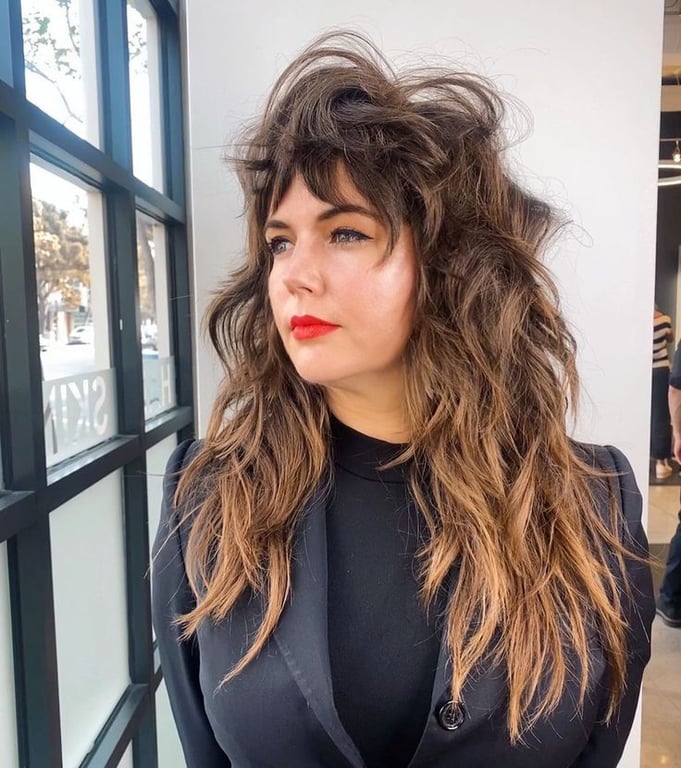 Pixie Wolf Cut Mullet 
If you want to create an anime look, then you can go with this haircut.

Pixie haircut gives Korean vibes.

Highlighted pixie haircuts are also in trend these days.
Wolf Cut Mullet With Wispy Bangs 
Wispy bangs are just like side swept bangs that give an exquisite look.

Get a textured haircut as shown in the picture.

You can use a hair spray to set your haircut.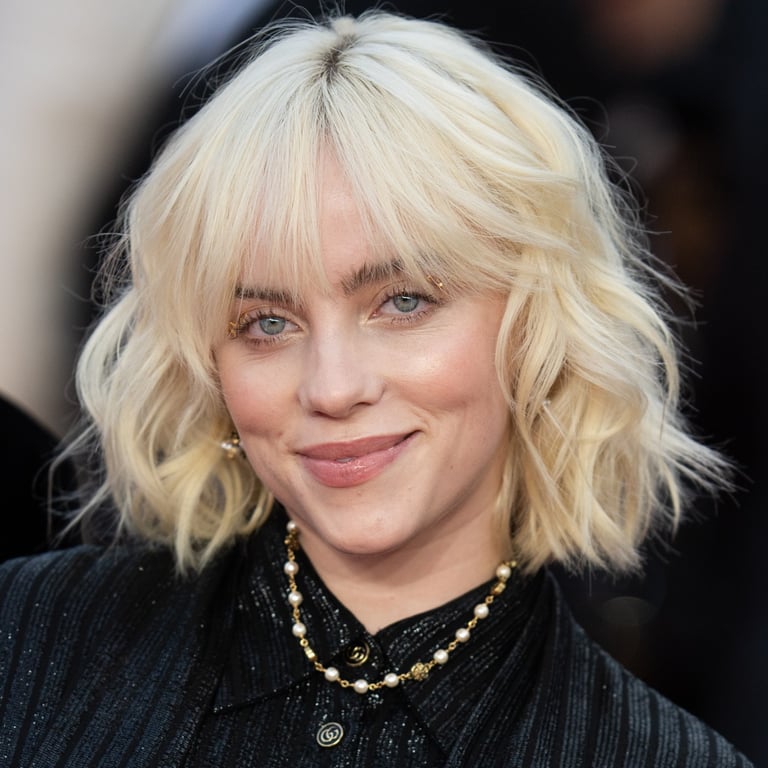 Wolf Cut Mullet For Wavy Hair 
Wavy hair gives beachy vibes.

Get a choppy and textured haircut as shown in the picture.

Keep the back hair long to enhance the look to maximum.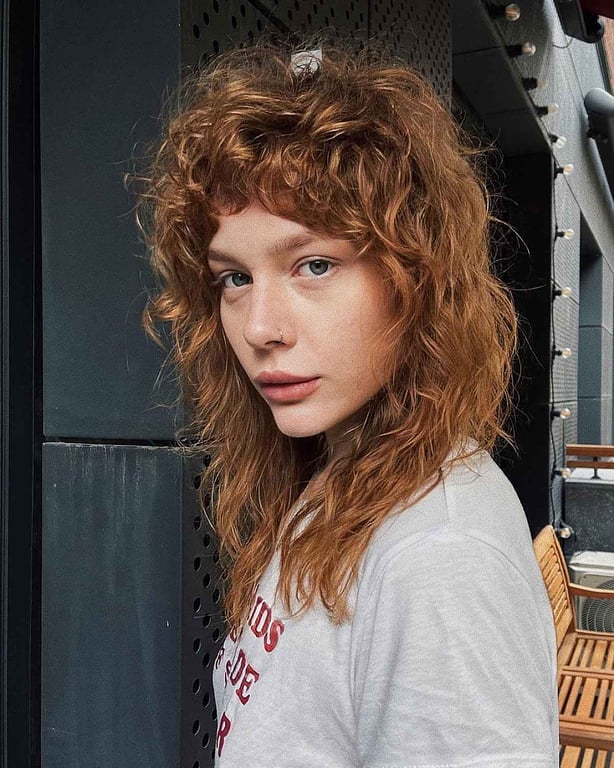 Platinum Wolf Cut Mullet 
Platinum hair enhances the overall look of every haircut.

You can get a similar haircut for your hair.

Textured edges are the best to pair with a wolf cut. It looks ravishing and are a treat to the eyes.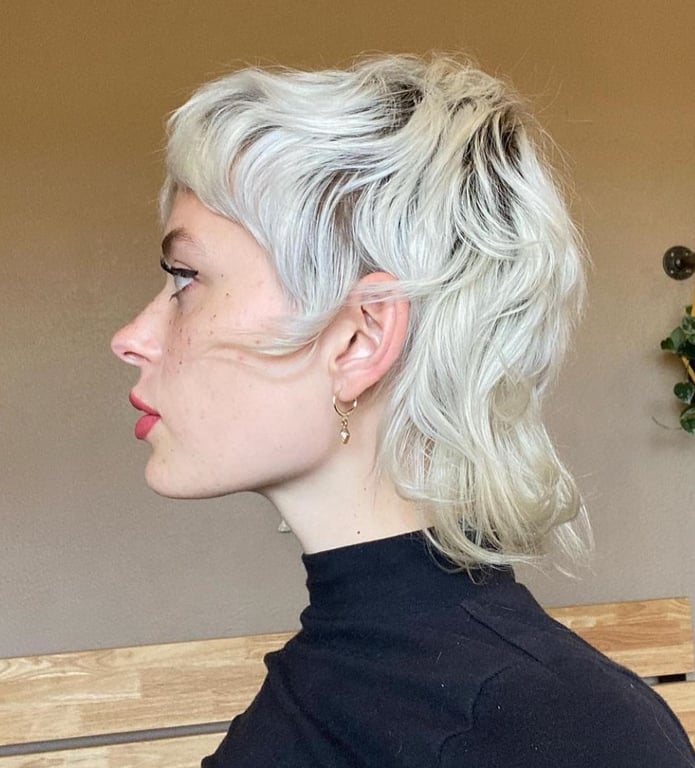 Wolf Cut Mullet With Curtain Bangs 
Curtain bangs provide a subtle look to the haircut.

Get a mullet haircut for the top.

Side swept curtain bangs would also look good on this haircut.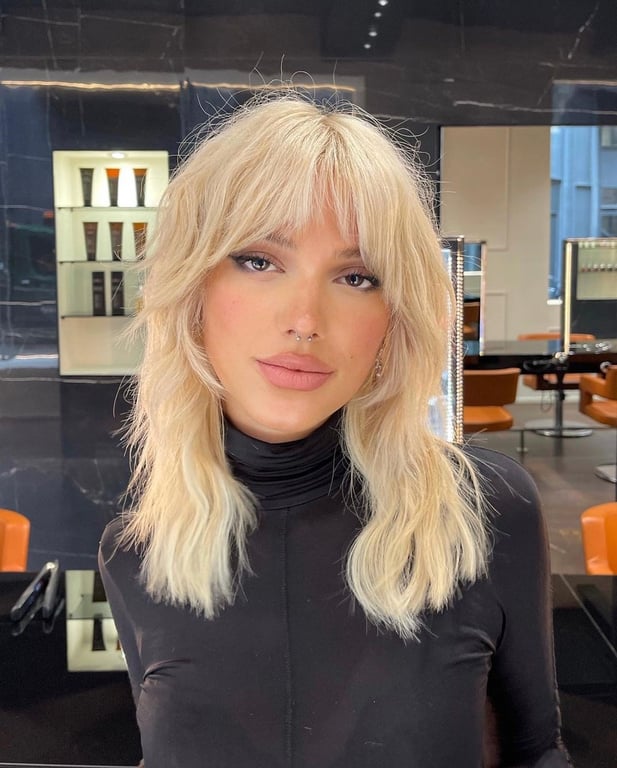 Shaggy Wolf Cut Mullet 
This is a shaggy version of a wolf cut mullet.

Get as many layers as you want just like a shag haircut.

Wolf cut is the hybrid of a shag and a mullet haircut.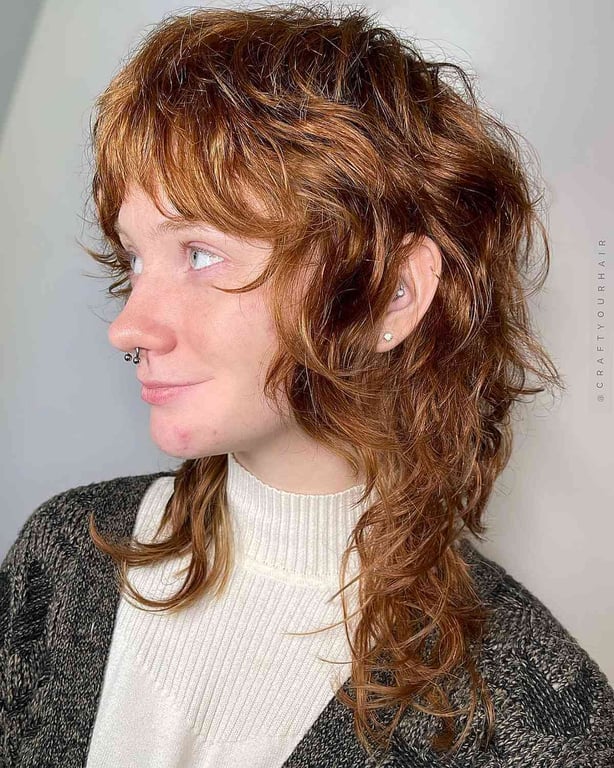 Conclusion
The trending wolf cut mullet are described in this blog, now it's your turn to rejuvenate your dull hair in a classy and sassy style. Remember you must have density to make the hair look extremely gorgeous on a wolf cut. Go for it!
Reference Link
Wolf Cut Mullet-FAQ's
Are Wolf and Mullet the Same?
No, they are not the same. Wolf cut is a modified version of the mullet.
The choppiness of the mullet is combined with a wolf cut, and they both follow a similar texture and style.
How to Cut a Wolf Cut Mullet?
A wolf-cut mullet requires a lot of texture and choppy layers depending on your hair length and type.
So, it is advised to go to a salon for a perfect finish and long-lasting quality.
What Face Shape is Best for Wolf Cut?
Wolf cut is a versatile form of hair styling. It comes with a lot of possibilities in fashion and haircuts.
But most of the time, it best suits round faces, offering them an edgy and softened look.