Daring enough to join this South Korean trend of Wolf cut? Yes, this new innovation in the field of fashion has started gaining popularity because of its versatility and boldness. Besides giving a hairstyle you can adorn; it also frames your face enhancing your personality.
What is a Wolf Cut?
Wolf cut is a combination of two different famous haircuts namely- the shag and the mullet. It is a tapered haircut that starts at the top with short hair and gradually proceeds towards the end with long hair. These 70s and 80s haircuts blended to give rise to this modern and youthful.
If you are eyeing some fun, funky and cool style changer, this cut can be your savior. To inspire you and make you choose your perfect cut, we are presenting to you some of the coolest wolf cuts to try.
Scroll Down and Get Inspired
Medium Length Wolf:
Heavy shag and mullet ends on medium-length hair can do wonders.
This combination not only provides texture to your hair but also protects you from unwanted split ends. This wolf cut can be emphasized by highlights of any vibrant color.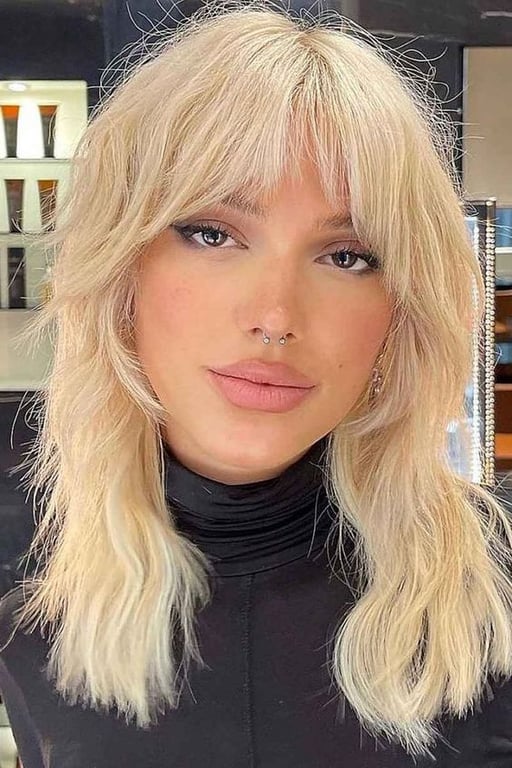 Also Read: These 26 Shag Haircut Are Popular and Perfect for You
Short Hair Vivid Color Bangs
Some fun is what you are craving! Add colors to your life by chopping your hair short.
Let your bangs flow freely. Give some bright and vivid colors to your bangs to make them look more gracious. And you are ready with your new summer season haircut.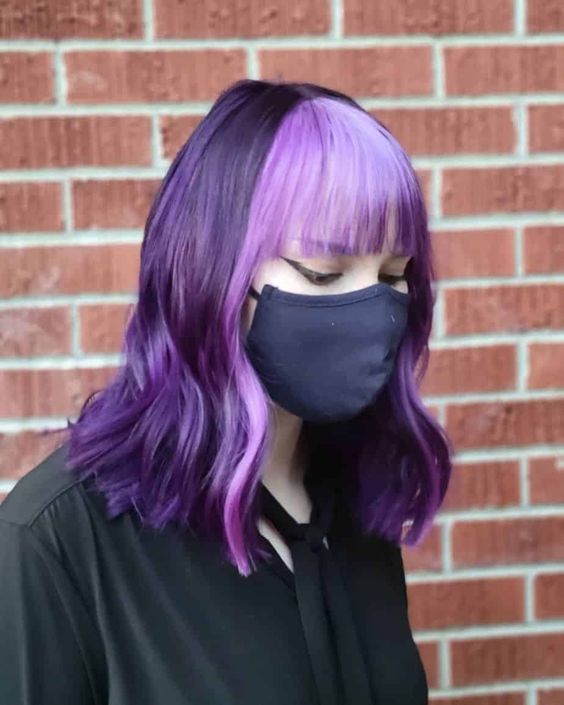 Tapered Wolf
Shorter layers on the top and longer wavy layers near the ends with a lot of fringes look extremely fierce.
Contrasting colors like silver and jet black provides more dimension and texture to this cut. This can be your new style for the night.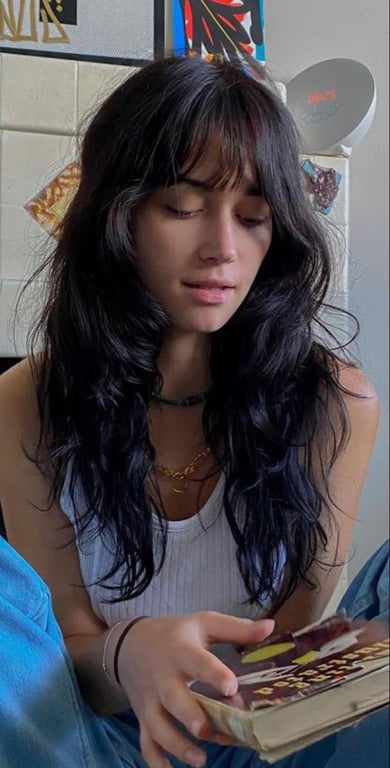 Super Shaggy
With a super shaggy wolf cut, you are sure to join the coolest trend. Heavy shag looks gorgeous on long hair providing volume and texture.
This captivating cut can be the next big thing in your life.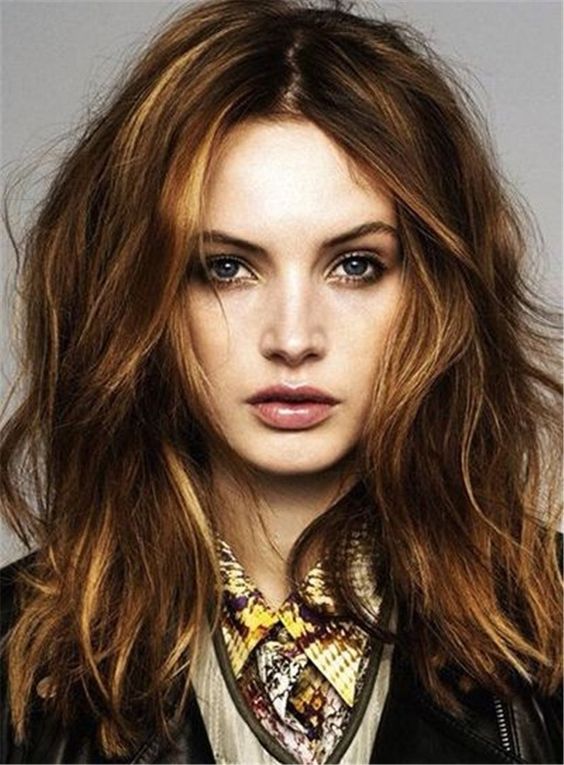 Short Wolf for Curly Hair
Ladies with naturally short curly hair can opt for the cut to get a professional look.
This wolf defines boldness and sharpness in a very distinctive manner. Glasses also go great with this haircut.
Flaunt Your Long Hair in This Wolf Cut:
Ready to add drama and fun to your regular sleek straight hair? This wolf cut is sure to suit you.
Take a look at some of these trends:
Long Wavy Hair
Women with long wavy and curly hair can rock the wolf cut. It gives your natural curl the bounce and texture in a more remarkable manner.
Enhancing your beauty is the prime aspect of a haircut, with this cut you are sure to define your personality in a more elegant form.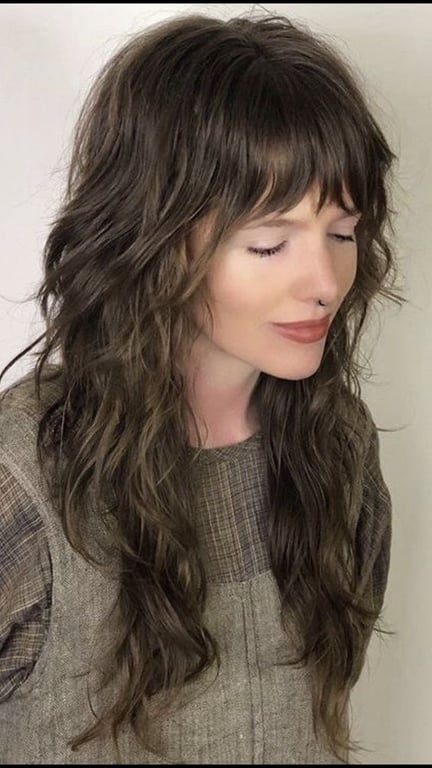 Wolf Cut With Bangs
Suiting all face types is the specialty of this cut. It frames your face more attractively and makes you the center of attention.
So, it's time for you to ditch your boring hairstyle and channel your inner wildness with this cut with bangs.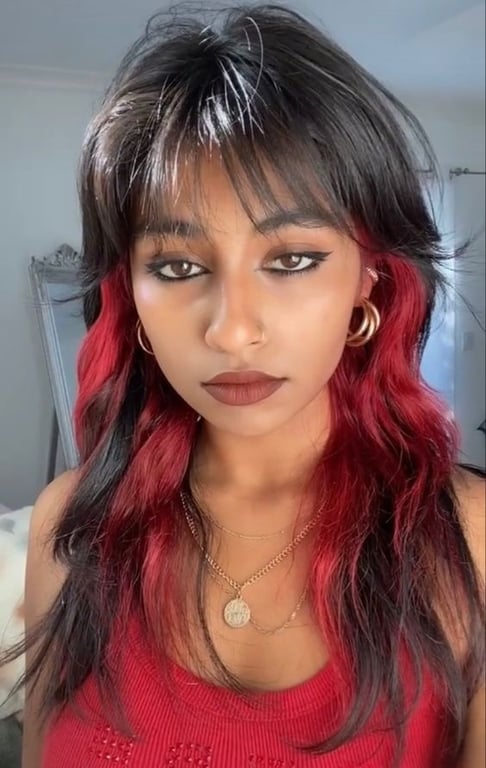 Very Long Wolf Cut
Try growing your hair to the waist and surprise everyone with this unique and artistic look of yours.
Very long hair when styled in a wolf cut looks extremely breathtaking yet sober. To add charm to your personality, color your hair with some vibrant colors.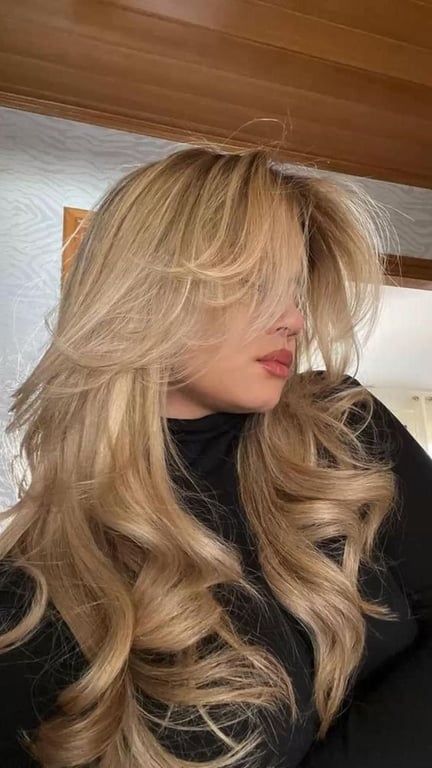 Long and Heavily Layered
This simple yet sophisticated heavily layered wolf cut with heavy bangs originated in South Korean salons.
This haircut highlights your features in its most extensive form. For an impressive look, you can try this haircut any time.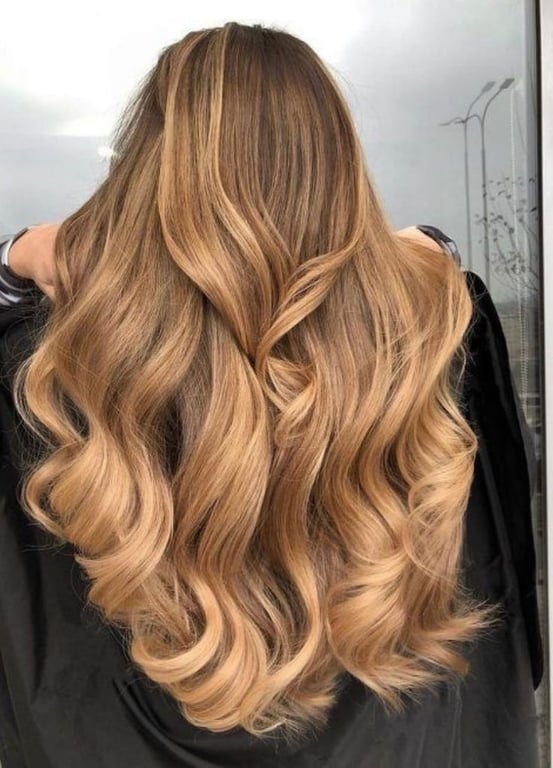 Shag Haircut with a Blowout
If you have straight hair and want some richness in your hair, go for this shag wolf cut.
Blow out your hair for an increased volume and texture. This haircut can be your ultimate savior for the party. Try adding some accessories for a better look.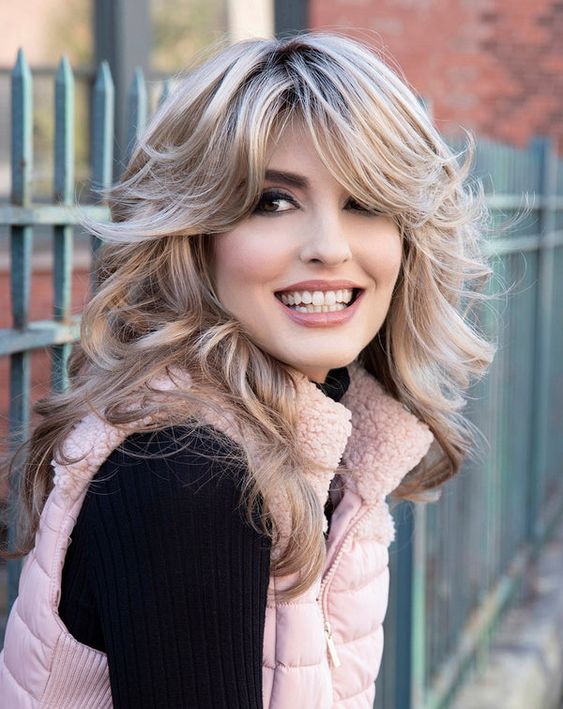 The Eye-catching Curly Hair Wolf Cut
If you are blessed with curly hair, Try adding some twist to it with these wolf haircuts.
Have a look to take motivation from:
Cropped Wolf Cut
Experimenting can be fun and also it can improve your overall look.
If you have long curly hair, chop it out to a little above the shoulder length. Add some bangs for a finished appearance. This subtle and sober look is sure to win hearts.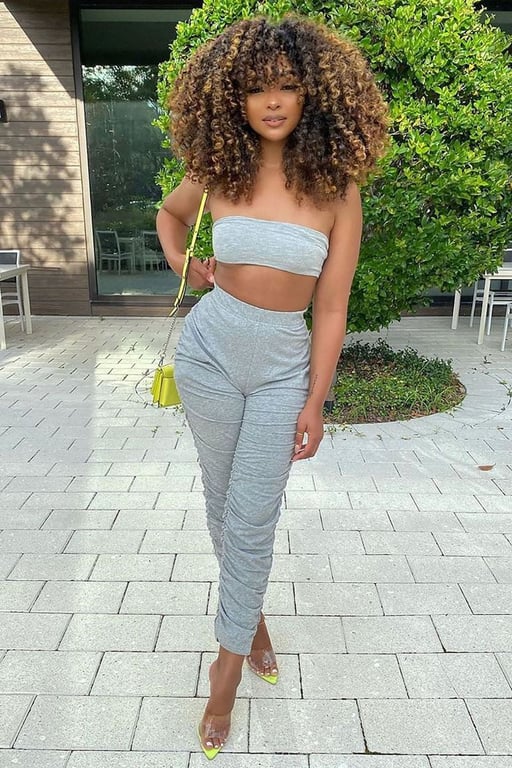 Caramel Curls
Want soft curls that appear smooth and healthy? With these caramel curls, you are going to earn some very big compliments.
You need to maintain those soft bangs you own from time to time. So, before getting these caramel curls make sure about your hair managing time.
Curls With Micro Bangs
In the 90s and 80s, this style was always in fashion. The newest variation has been added to this trend with the introduction of micro bangs.
Micro bangs in a wolf haircut that too on curly hair look extremely divine and impressive.
If you are opting for this style, make sure your bangs are micro to get the perfect face-framing haircut.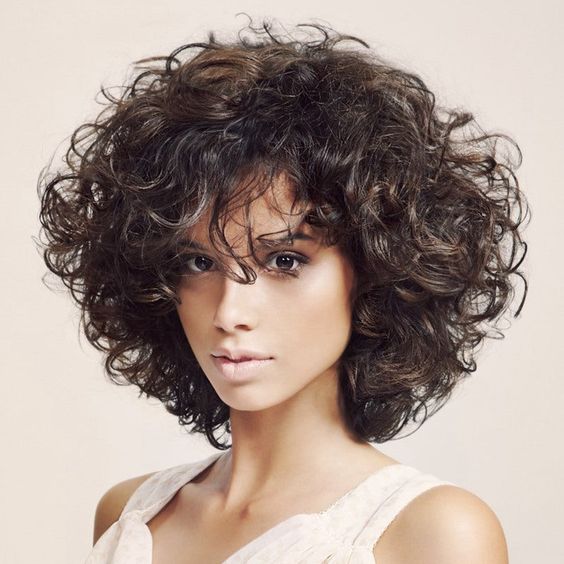 Wolf Shag Haircut for Voluminous Curls
If you are blessed with curly hair, adding more volume to it might make you a charmer.
Wolf and shag combined on curly hair can work like magic. Ask your hairstylist to cut the hair to shoulder length and add some bangs for an effective look.
This haircut is famous for offering volume and dimension to your hair. Get this cut and flaunt it in style.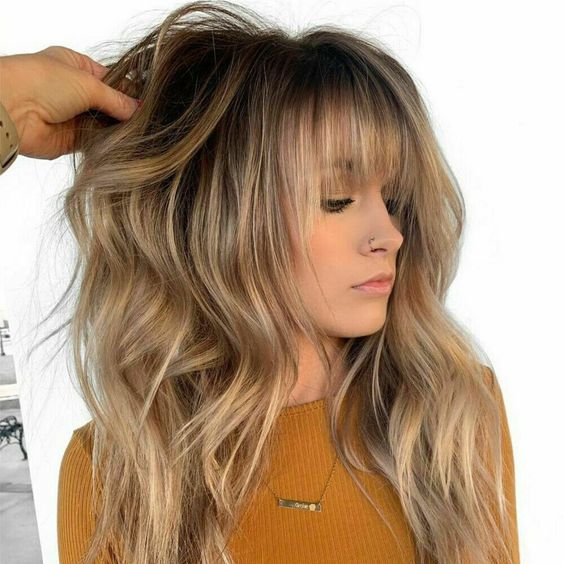 Curled Wolf Cut With a Fringe on Red Hair
With new styles being added to the wolf haircut trend, fringe is becoming a favorite for curly hair people.
Ladies with long curly hair can go for this cut without any doubt because besides providing much-needed attention, it also keeps your long hair.
This style can be fun as well as classy for red hair ladies. By chopping mostly on the face and crown region, you are going to appear the sassiest.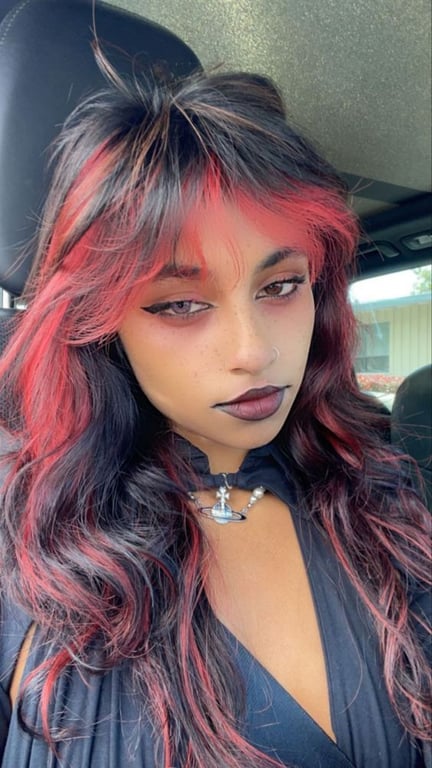 Strawberry Blonde Ringlets
Well, if you are bored with your current hair color, I am here with this very fresh hair color of the season- strawberry.
Wolf haircut shaped in the form of ringlets with strawberry blonde is something that would cheer you up.
This is a great style changer for people searching for some modernity. To get that youthful touch, this style is a must!
Also Read: 20 Layered Haircuts That Are Sure to Impress Anyone
The Trending 2022 Short Wolf Cuts for an Amazed Look
Cuts for short hair can be a great method of hair styling. With short hair comes the advantage of not only volume and texture but also low maintenance. So, ladies with their busy lifestyles can surely opt for this wolf cut for an amped-up look.
Go grab your favorite among these:
Wolf Pixie Haircut
Wondering how bold it can be? You are right, it can be bold and wild according to your personality.
The pixie cut is known for its wildness and when it is combined with a wolf cut, it is a deadly combination.
If you are a lover of short hair, this pixie wolf can be the most stylish as well as vogueish.
Center Parted With Shaggy Layers
Women with thick and smooth hair should try this haircut to add bounce and fluffiness to their hair.
Wavy hair can provide you with the most attractive look of all. Each wave will stand out separately offering you beauty in a unique way.
Try middle parting for a softer and more subtle look. This can be your ultimate best friend.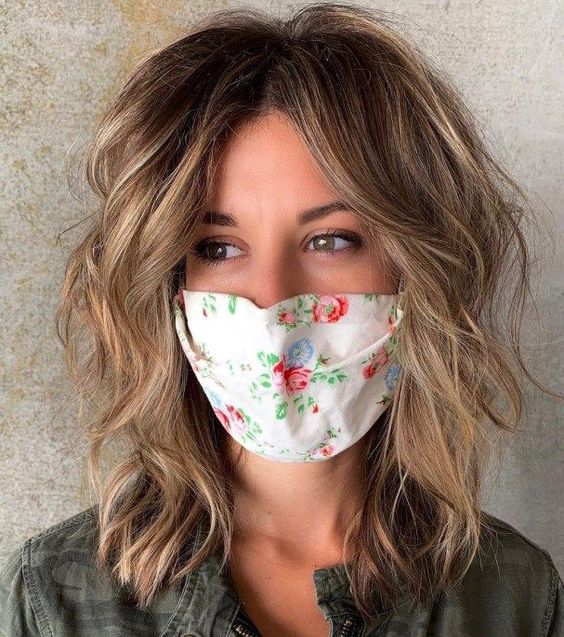 Short Tousled With a Fringe
Sometimes perfection is achieved through the messiness. That's what this short tousled signifies.
Gift your hair the shortness and fringe look by getting this haircut.
It compliments your face and makes you look "Wow" every time you step out of the room.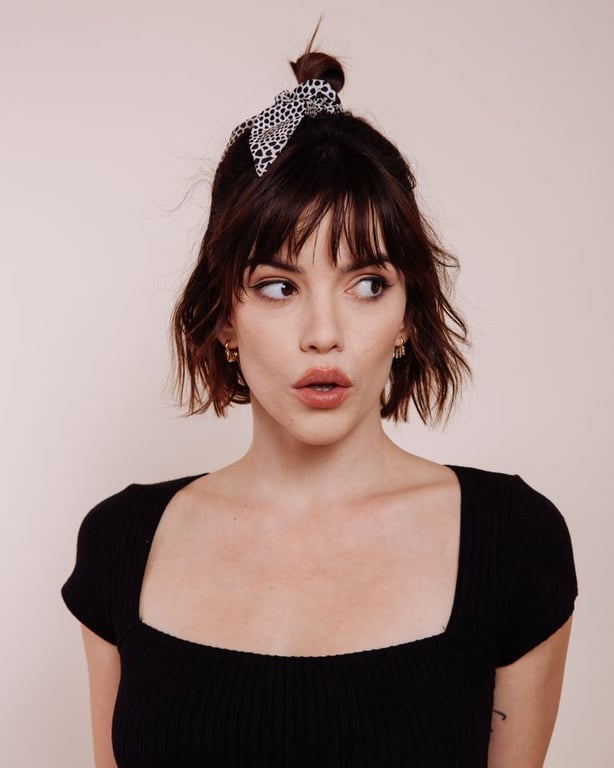 Textured Bangs for Thin Hair
Having thin hair? It will not be a problem anymore. The newest addition of wolf cut followed by textured bangs can be the best idea to try.
This is a great option for people wanting to style their thin hair differently.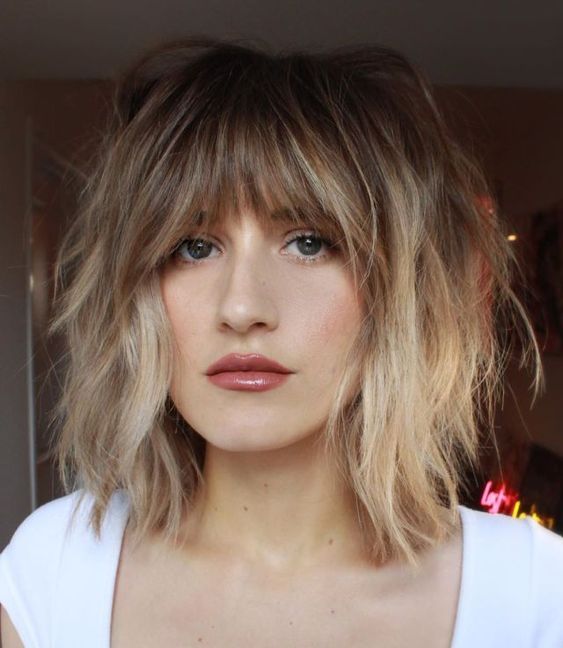 Layered Side Swept Bangs
Side sweeps are known for framing the face. Add youthfulness to your personality by getting these layers.
This looks stunning on round faces and is a great alternative for short hairs.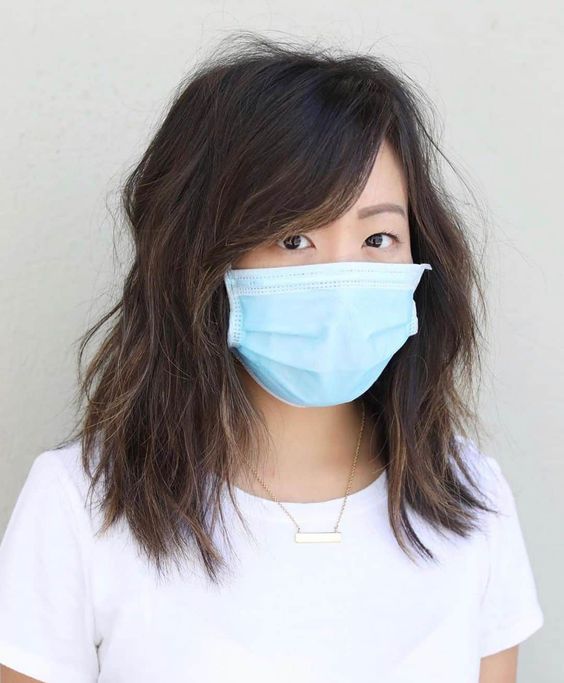 Also Read: The Pixie Haircut That Will Make You Look Younger
Reference Link
Wolf Cut-FAQ's
How to Style Wolf-cut Hair?
* Wolf-cut hair doesn't need much maintenance. Wash the hair in proper intervals of time and blow dry it, to give it a messier look.
* Choose your correct wolf-cut hairstyle according to your face and hair. Ask your hairstylist to give you some bangs to enhance the look.
* To decide which is your ultimate style changer haircut, read this article and grab every information.
Does Wolf Cut Look Good on Everyone?
* Wolf cut has become the talk of the town nowadays. Wolf cut is famous for offering you volume and dimension.
* So, if you are searching for a hairstyle that can make your hair look voluminous and gorgeous, a wolf cut can be the answer.
* But if you already have very thick hair, skipping this hairstyle might be good for you.
Wolf cut is more of a carefree hairstyle with no extra maintenance required.
Can You Put a Wolf Cut Into a Ponytail?
* Of course! You can. Unless your cut is too short, you can always pull off a ponytail.
* The wolf cut looks great when styled as a ponytail also.
Is the Wolf Cut Still Popular in 2022?
* Inspired by many of their celebrities, wolf cut is taking control over the fashion world.
* People are getting fond of this shaggy, voluminous haircut and are opting for it.
Do Wolf Cuts Look Good on a Round Face?
* Yes! Yes! Yes! A clear nod to this question. Because wolf cut benefits a round face the most.
* The texture, volume, funk, and the class all are provided by a wolf cut to round face beauties.
* If you are thinking about changing your style, nothing could be better than a wolf cut.
Can Black People Have Wolf Cuts?
* Of course, and why not? This gorgeous haircut is for every lady who wants to add texture and volume to their hair.
* Even on black people, it looks great but do watch out, if you have afro hair. Because afro hair with a wolf cut does not make much difference and may not suit everyone.
How to Style a Shaggy Wolf Cut?
* So, if you have straight hair, start by applying curl cream followed by an anti-frizz serum to detangle the hair properly.
* Once your hair is smooth, let it dry.
* Blow dry can be the best option if you want to have shaggy hair.
* Now with the help of your fingers, tease out the bangs and side hairs for a messier look and you are done!
How Do You Curl a Short Wolf Cut?
* Start by damping your hair and blow dry at the roots.
* Either use a curling cream and then blow dry backwards with a rolling comb.
* You can even use just use a rolling comb and get the results.
How Do You Style a Short Wolf Cut?
* If you are looking for a short wolf cut, there are available plenty of options to try.
* Go for getting bangs. Bangs are stylish as well as go better with short wolf cut.
* Wolf cut are popular for offering texture to your hair so, blow dry them for a finishing touch.
* Create messiness to enhance the look.
What Face Shape Do You Need for a Wolf Cut?
* Wolf cut, being versatile, can be styled on any face shape accordingly.
* But wolf cut are best suited on round face. They will provide you the most gorgeous look ever, if you are a round face beauty.
How Do You Make a Wolf Cut Look Good?
* Getting a wolf cut is itself a pretty haircut.
* Messier the wolf cut, prettier is your look.
* Bangs are also a better way of styling this cut.