The Wolf Shag Haircut resembles a hybrid of a shag and a mullet because of its thick layers and volume at the crown. Many women have done it themselves by pulling their hair back into a ponytail and trimming the ends, but it might be advisable to visit the salon to get the appearance you've always wanted. Depending on your preferences, it can be more dramatic or subtle and lends itself well to color. Continue reading to learn everything you need to know and to get inspiration!
Wolf Shag Haircut
The mullet and the shag haircut, two prominent current hairstyle trends, are combined in wolf cuts.

The shag haircut can be short, long, or mid-length, in contrast to the mullet's short length. When combined, it produces distinctive wolf-cut hair.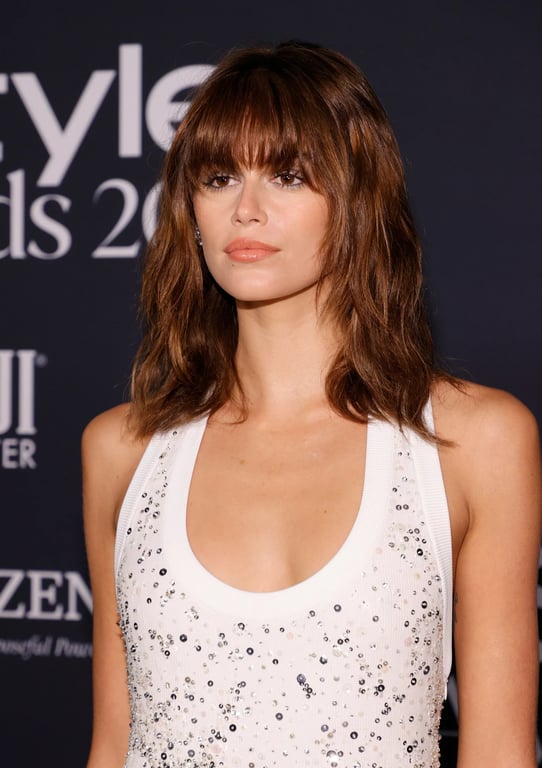 Short Wolf Shag Haircut 
Wolf Shag haircut looks well on shorter hair lengths as well.

It resembles a bob look with the hair hugging around the neck. The cut is characterized by bangs and layers, giving a bold look.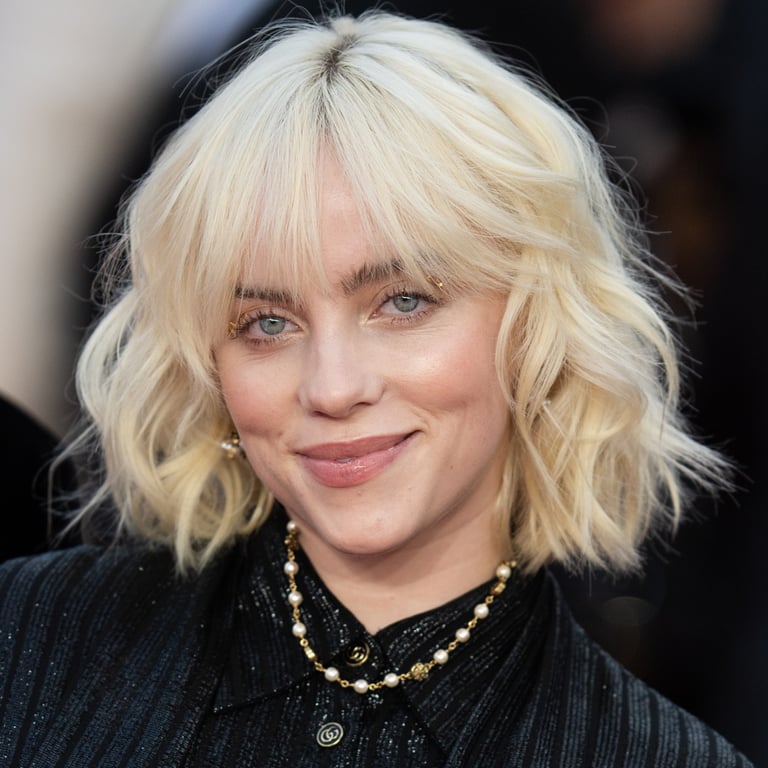 Also Read: 11 Messy Edgar Haircut: Your Next Hot Look
Long Shag Wolf Haircut
The wolf shag haircut looks best on longer hair since it gives it a less jagged, undone, and textured appearance. 

Long hair softens the shag wolf cut, giving the messy layers a seamless appearance.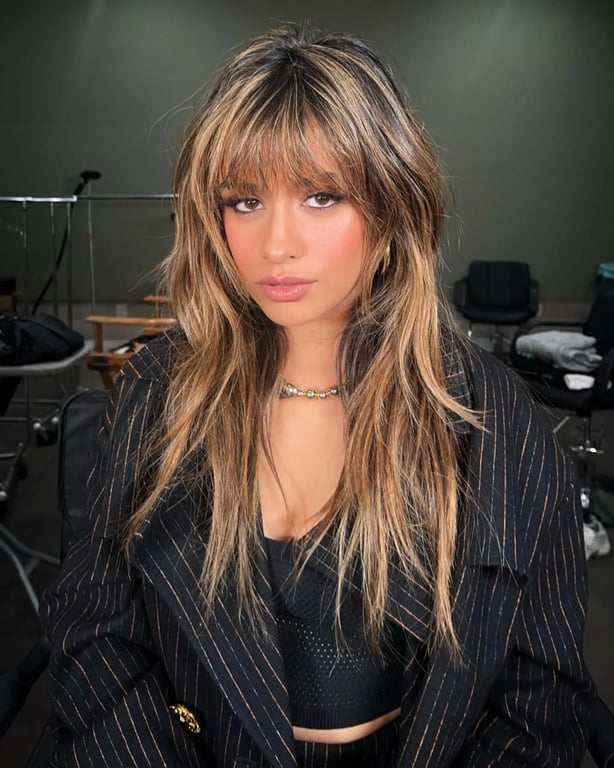 Curly Shag Wolf Haircut 
Curly hair is perfect since it is naturally full of volume and movement, which accentuates the shag wolf cut's layers. 

Additionally, the shag wolf gives a softer image because of the curls. It makes you look blended and gives you an understated appearance.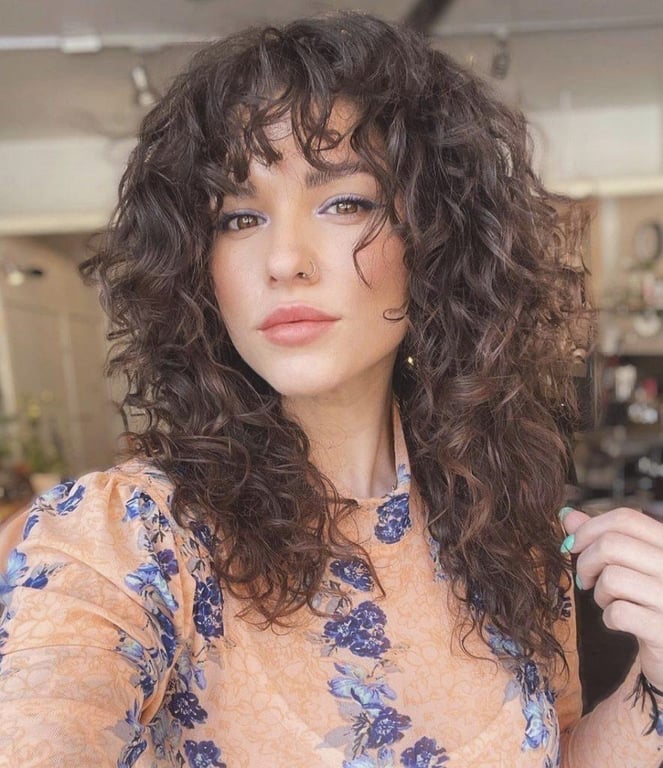 Wolf Shag With Curtain Bangs
Curtain bangs are a terrific accent for your wolf shag haircut. These bangs are highly appealing and will frame the face like a window curtain. 

They can transform your hair and draw attention to your facial characteristics. They can be long or short or medium length.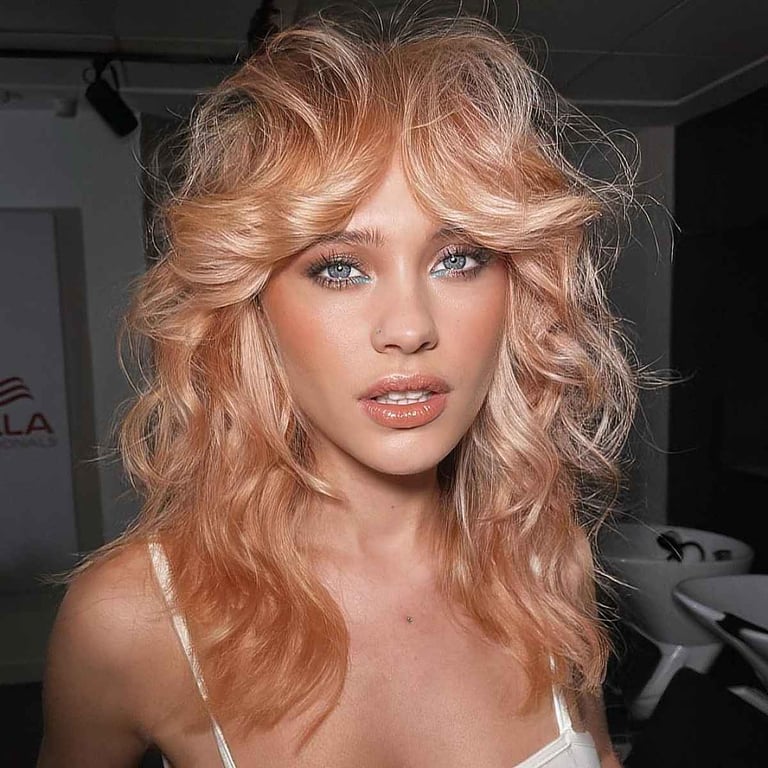 Wolf Shag With Choppy Layers
The way the hair frames the face with layers can be really attractive. The hair is full of movement and volume thanks to the chopped layers. 

This edgy appearance because of its contemporary twist was worn by rock stars from the 1970s and 1980s.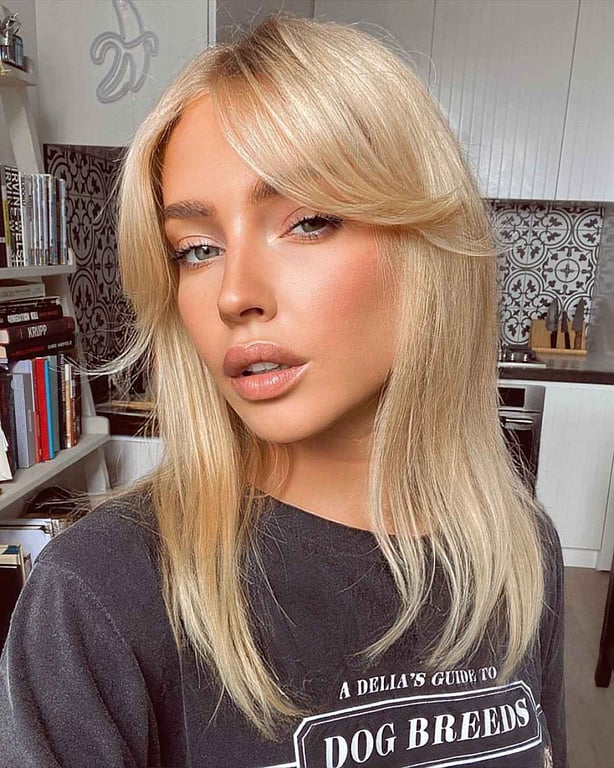 Wolf Shag With A Thick Fringe 
If you have thick hair, you might want to keep some of the volumes in the fringe and on top of your head. 

The wolf cut is perfect for thick hair since it may balance out extensive layering and lessen bulk and weight.
Also Read: 15 Super Stylish Yet Classy Curly Edgar Haircut Ideas For Men
Wavy Wolf Shag Haircut 
Wavy hair provides the best hair textures for the wolf shag cut. The hefty layers that give the haircut its jagged and volumized appearance are what make it unique. 

wavy hair can also produce a more blended appearance because of its added volume.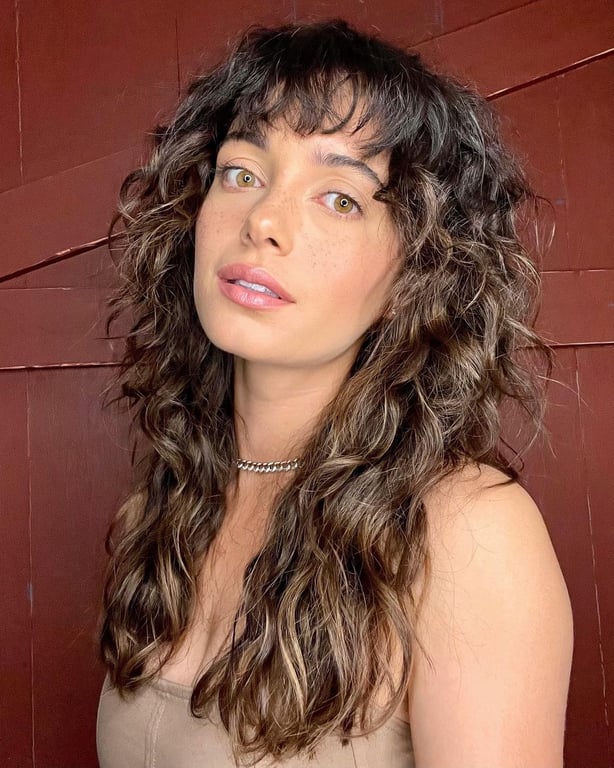 Wolf Shag With Bangs 
Adding bangs accentuates your features and makes you look younger.

Your hair's texture appears appealing since it softens the layers and produces a more amazing finish. You can cut it to the length you choose, whether you want it short or long.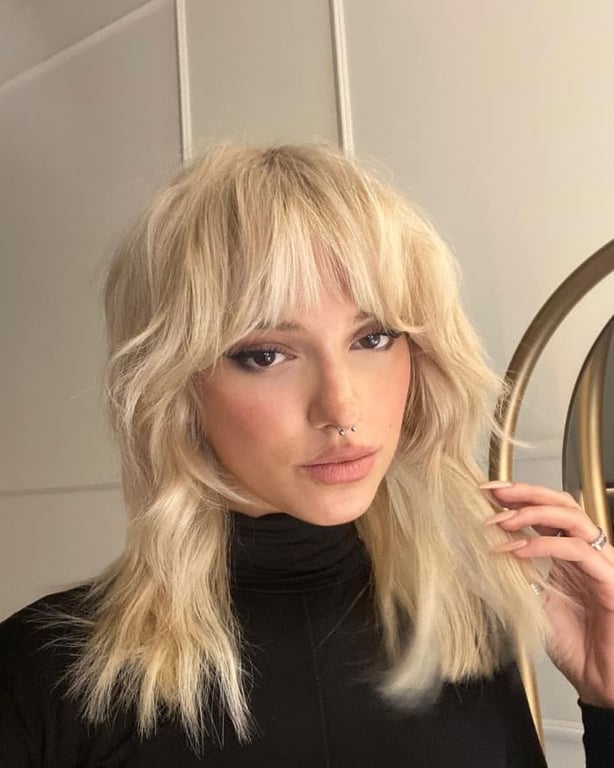 Wolf Shag Haircut With Shaved Sides
An already rebellious appearance is made even more so by the addition of shaved sides to the hairdo. 

The top of the head, where the layers are cut to produce volume and fullness, can also be highlighted by the sides. It gives a very eye-catching appearance.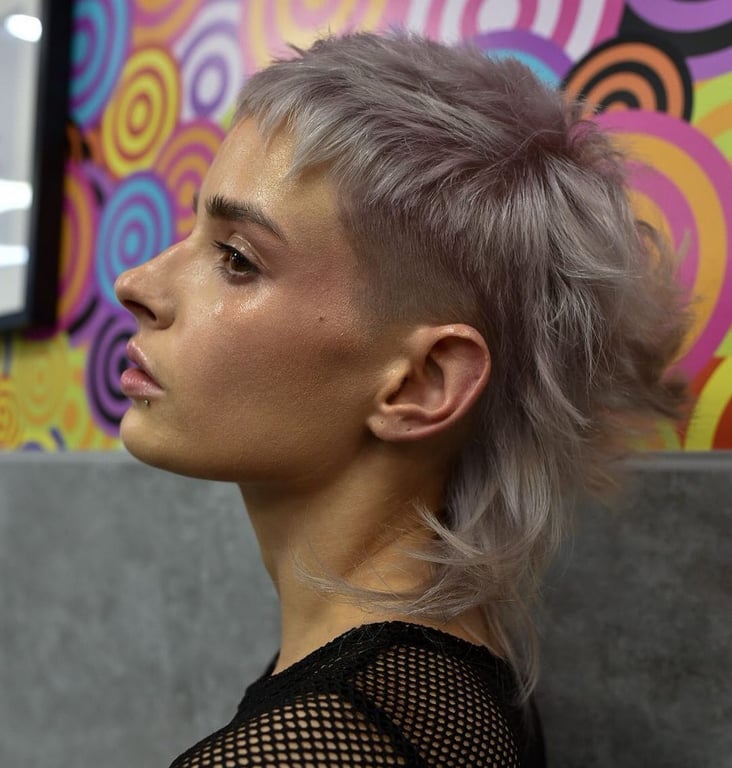 Wolf Shag With Spikes 
Spikes can be worn with a wolf shag haircut for a rebellious, punk-inspired appearance. Subtle spikes on top further accentuate the crown's hair, giving it a bigger, fuller, but also voluminous appearance. 

It is best to maintain the spikes small and supple; avoid the extremely rigid spikes of the 1990s.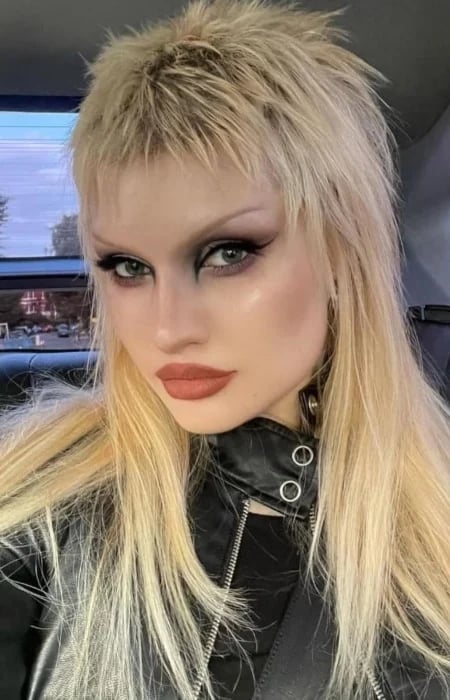 Wolf Shag With Baby Blunt Bangs 
Baby Blunt bangs will change the way you seem by emphasizing your facial features. Additionally, this cut can make you look younger and hide fine lines and wrinkles on the forehead. 

The blunt cut looks best on straight hair since it will highlight the precise accuracy of the bangs.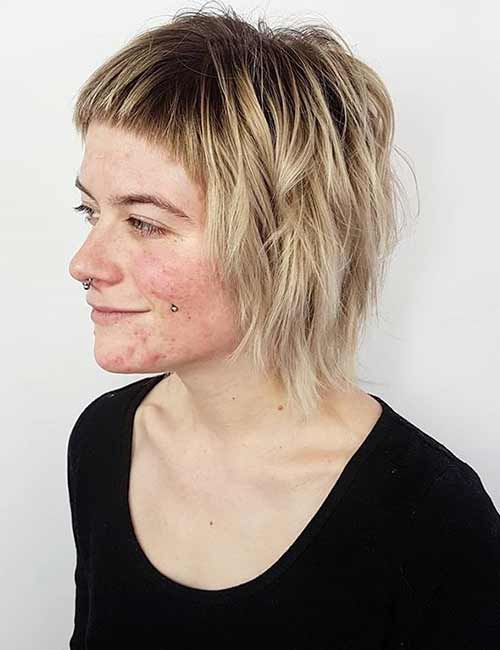 Wolf Shag On Straight Hair
Straight hair makes the layers of the wolf shag more noticeable. Although it will require more styling, the deeply layered, the choppy cut might look better on hair that is not textured. 

For optimal results, pair it with a medium-length hairstyle.
Fluffy Blow Dry Wolf Shag Haircut 
By employing heat styling and blow-drying, you can enhance your wolf shag hairstyle. Curls, waves, or straight hair may all be produced using this method, which is also wonderful for generating diverse textures. 

This haircut would be a great choice when you want to highlight the layers in the hair, especially around the face.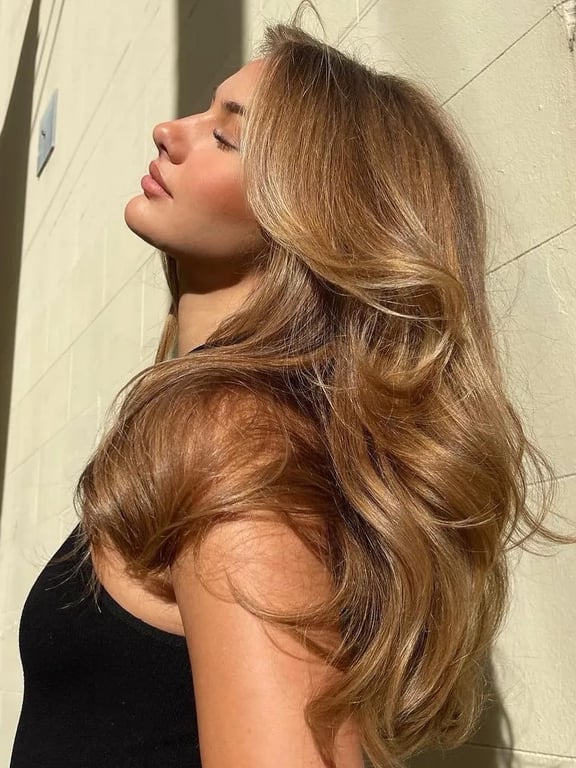 Wolf Shag With Blunt Ends 
A typical blunt cut has no layers, however, this option provides a combination of both. This is a gorgeous appearance that will enhance the length of your hair and draw attention to the cut. 

It looks wonderful on the hair of all lengths, but longer hair can make the wolf cut look smoother and less jagged.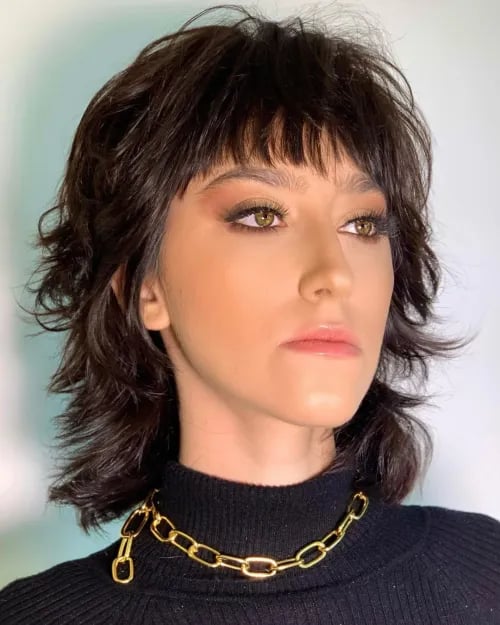 Also Read: Creative 17 Taper Edgar Haircut Ideas
Korean Wolf Shag Haircut 
The wolf shag style is also well-liked in K-Pop, and it is thought to have originated in South Korea. 

The delicate layers in this style fall lightly against the face. This can be attractive and a great way to draw attention to your best qualities.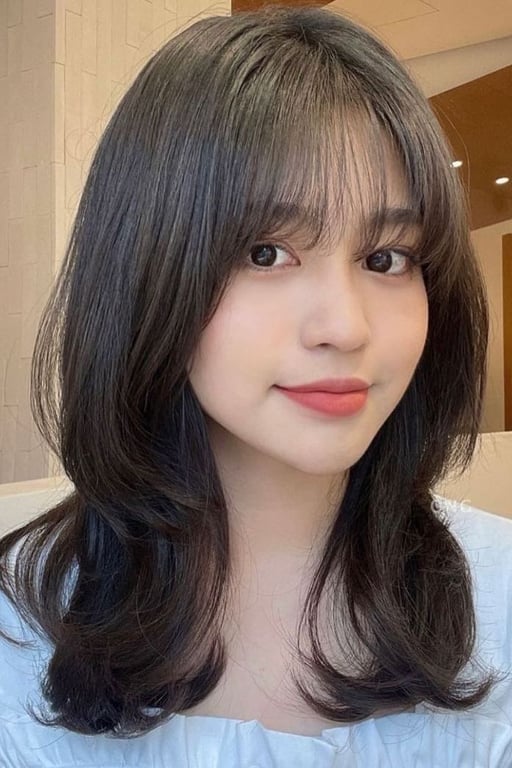 Masculine Wolf Shag Haircut
This haircut is ideal for someone who wants their hair to be unstructured and purposefully unkempt. 

It will seem carefree and effortlessly cool. Instead of using wispy strands that drape on the face, you can create fuller, more pronounced bangs for a more manly finish.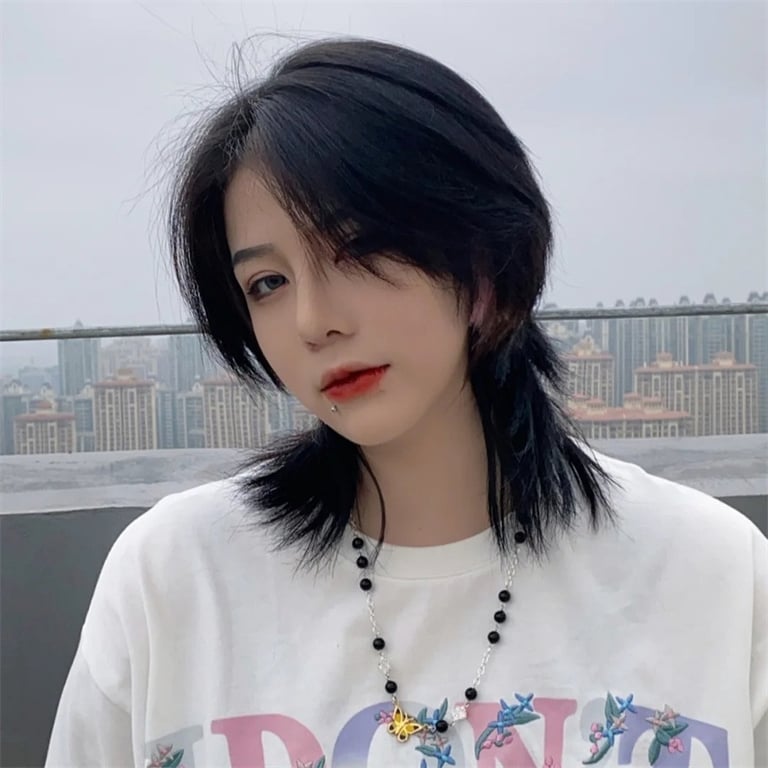 Conclusion
Try not to overthink your next haircut. This season's popular haircut is the wolf cut, which is incredibly adaptable. Try it out right away, and you'll look amazing. 
Reference Link